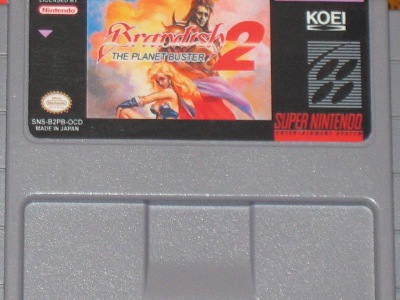 People seem to either hate or love Brandish. Rarely will you find someone split right down the middle. I'm in the camp of those who loved its methodical hack and slash gameplay, its magic-infused combat, its atmospheric music and an overall somber mood that works like gangbusters. A sequel was released in Japan but of course, with Brandish being not so well received in North America (and released a bit later in the SNES' lifespan — February 1995 to be precise), Brandish 2 was doomed to stay in Japan. However, like many Super Famicom-only (A)RPGs, dedicated fans have translated the game to make it accessible to those who can't read Japanese. If you loved the first Brandish, you'll like the sequel as well. Let's dive in and take a closer look.
A CASTLE DIPPED IN MOONLIGHT.
A LABYRINTH LOST TO TIME…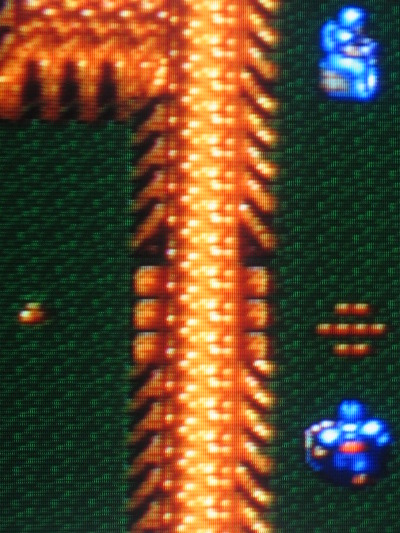 Brandish came and went with little fanfare. It's one of the few SNES games I didn't know existed until 2006. But upon discovery of the game via a magazine ad, it sucked me right into its sordid underworld. The plot intrigued me in a unique way that few other SNES games have. Playing as public enemy #1 Varik, you find yourself buried many floors below the surface and forced to battle monsters and demons in order to crawl out of this hellhole. One late night in February 2006, I had an overwhelming urge to play Brandish. So at 3 in the morning, I flung myself out of bed and I shuffled my way through the darkness to do just that. I was instantly greeted by a soothing tune as a castle dipped in moonlight came into view. The atmospheric intro still haunts me to this day. Next thing I know, I find myself deep underground in some God forsaken labyrinth lost to time. The visuals were a little crude, but man, that music. It perfectly captured the feeling of being 40 floors below the surface. Along the way you'll meet eccentric NPCs, a menagerie of menacing monsters and some decent puzzles to work through. It was one of the most captivating gaming experiences I've ever had.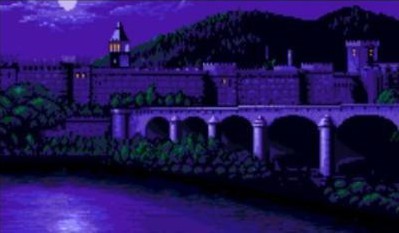 THE STORY GOES…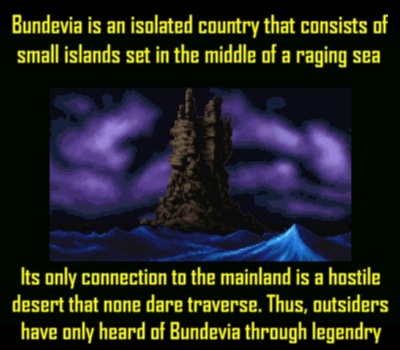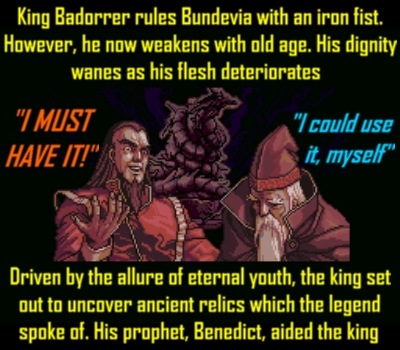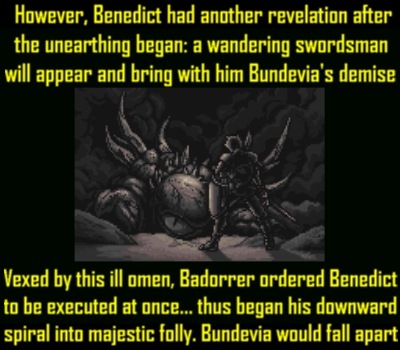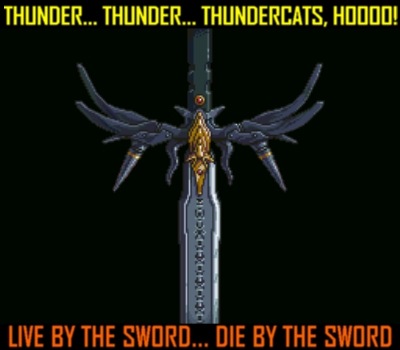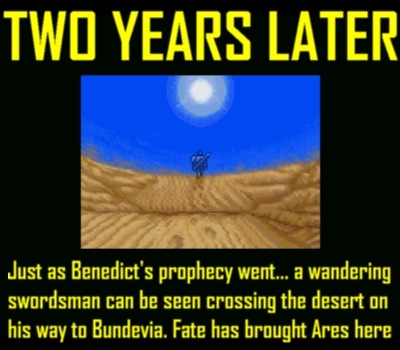 Wandering swordsman arrives…
Whoa… the heat blurs your vision.
Unable to stand any longer, you collapse face first.
"HAHA! Look at this stupid fool!"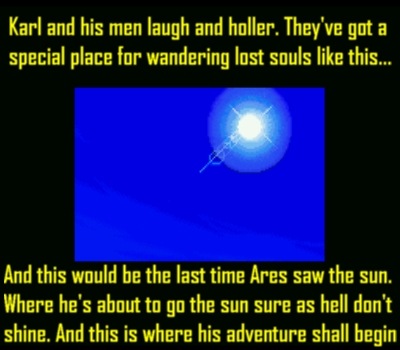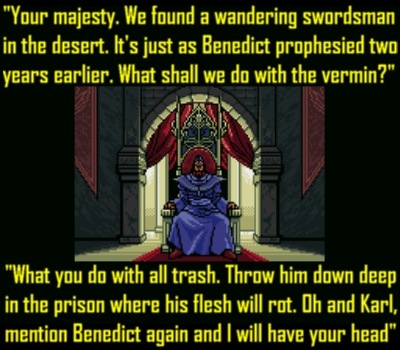 While Karl didn't appreciate the king's decree, she sure did. Call it schadenfreude…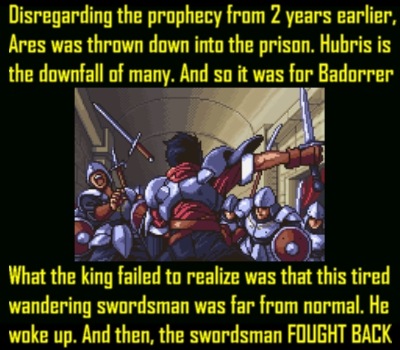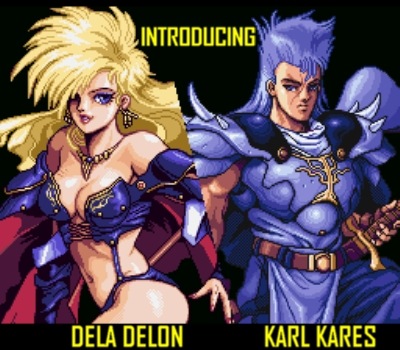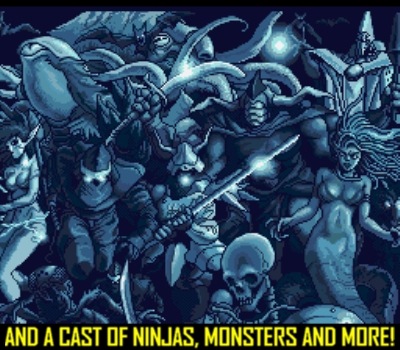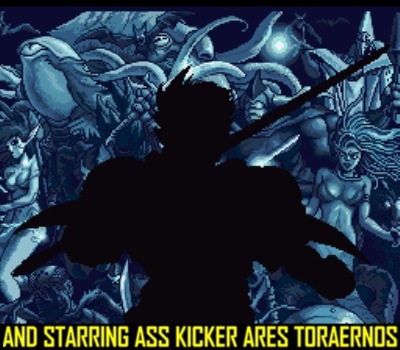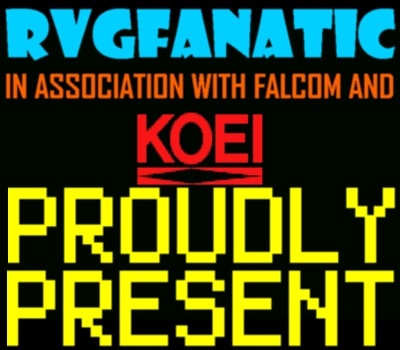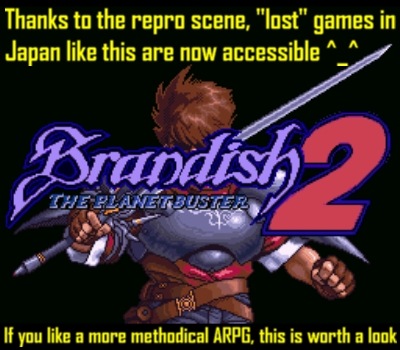 WHAT IS THE PLANET BUSTER?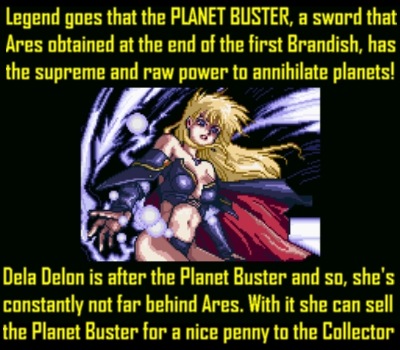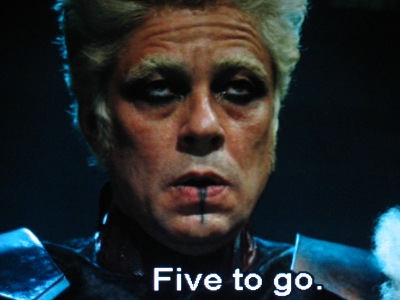 THE JOURNEY BEGINS…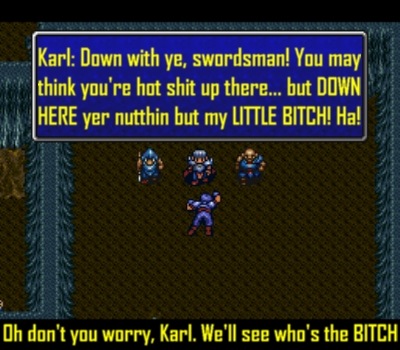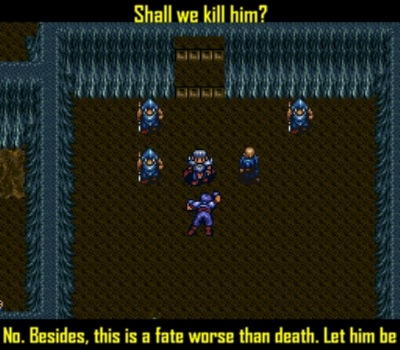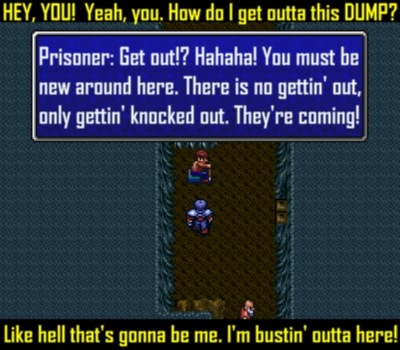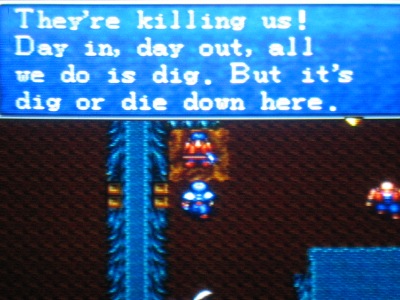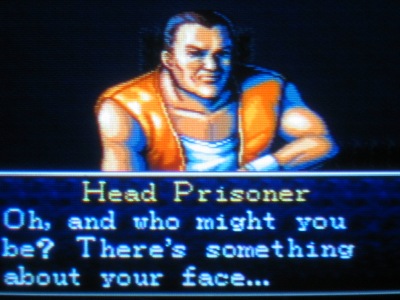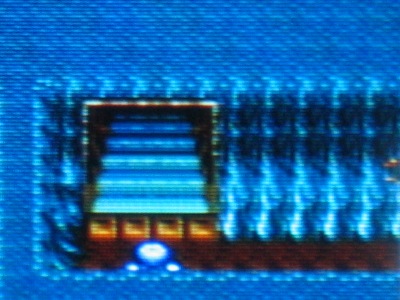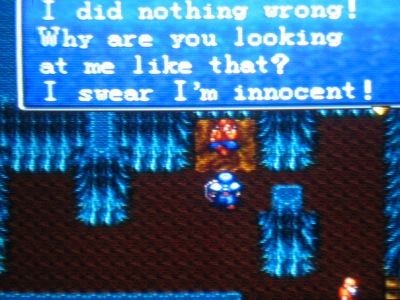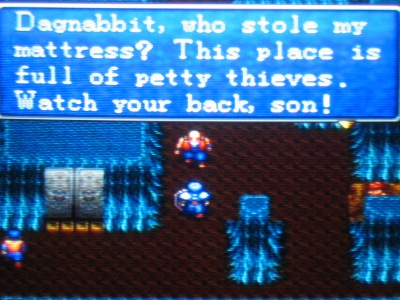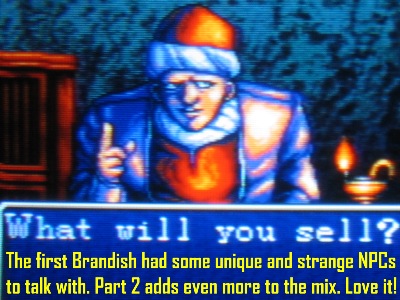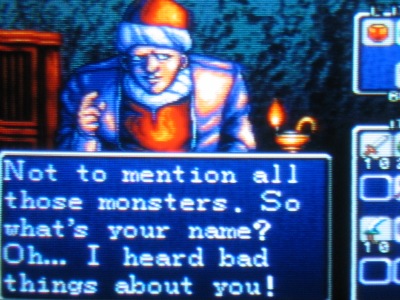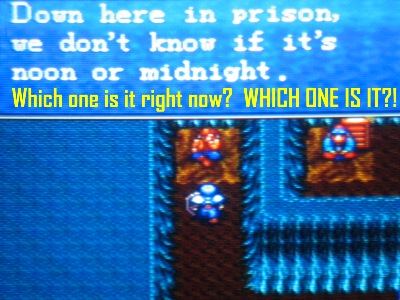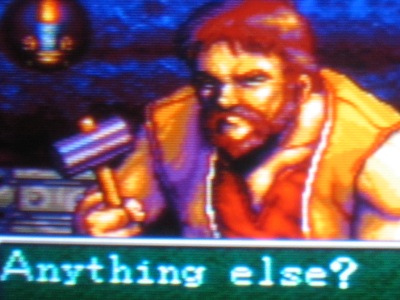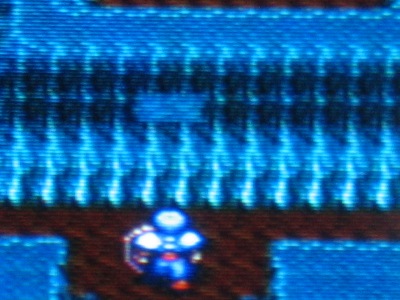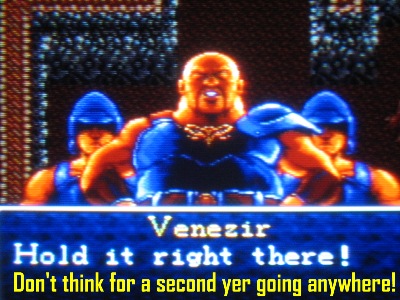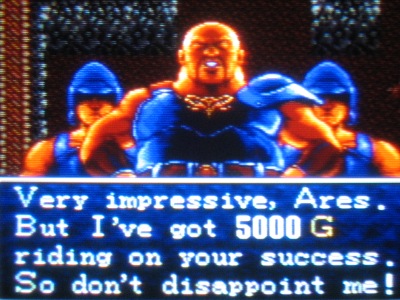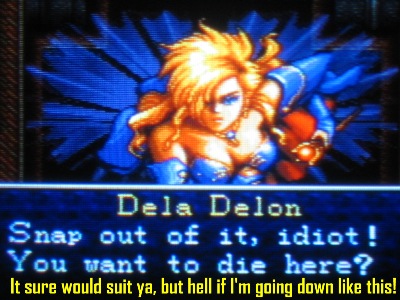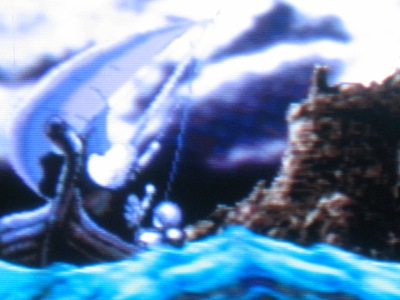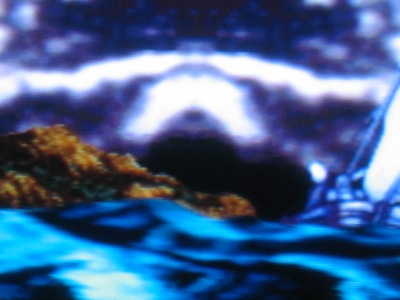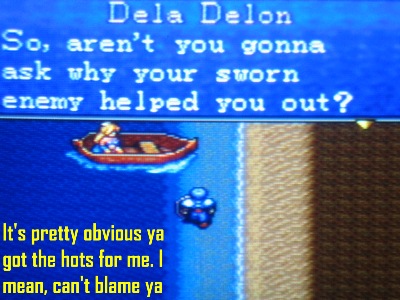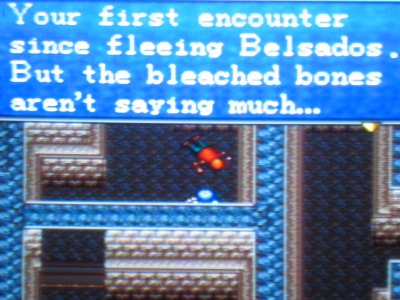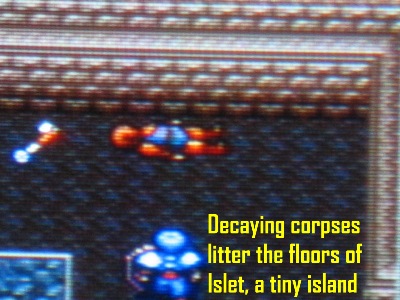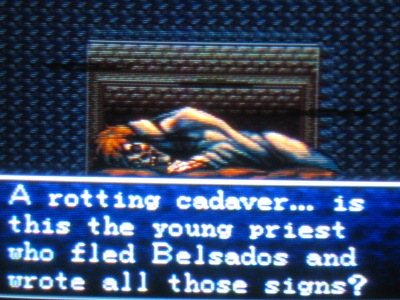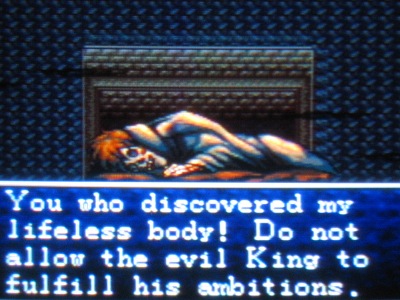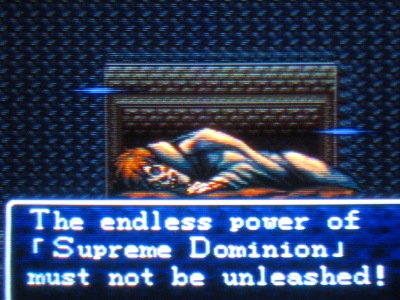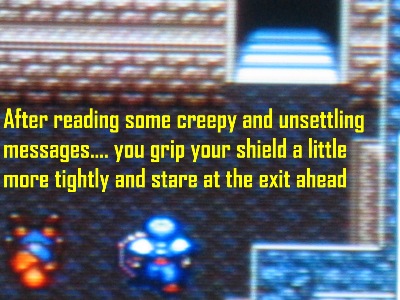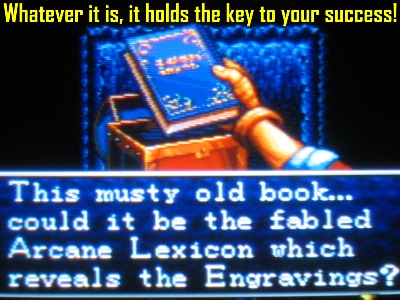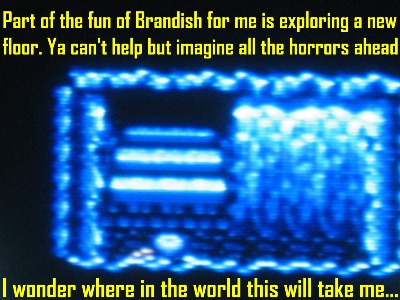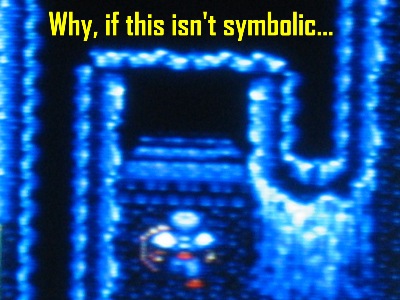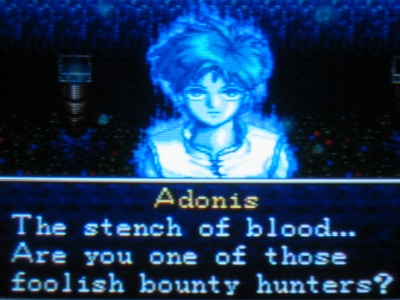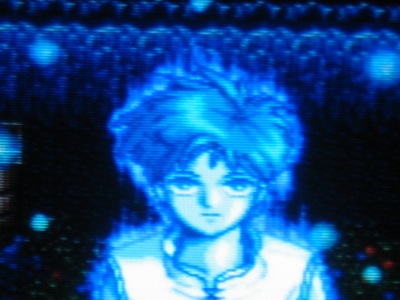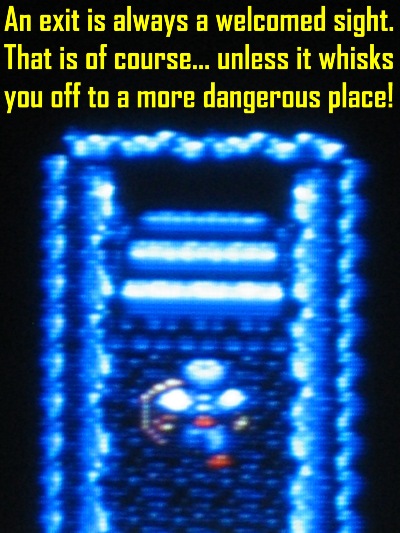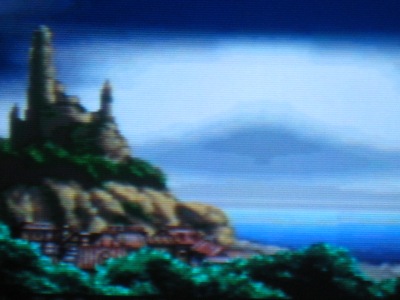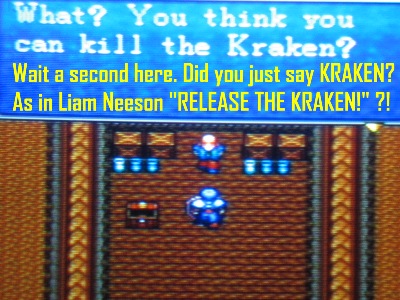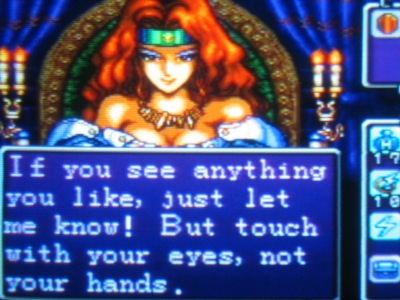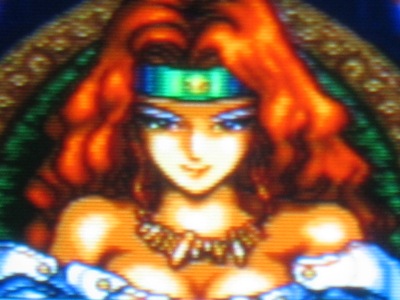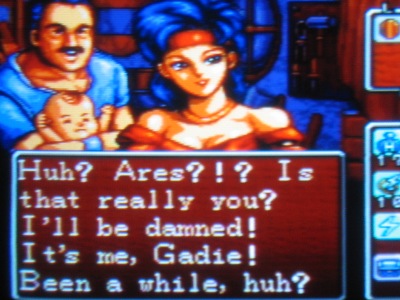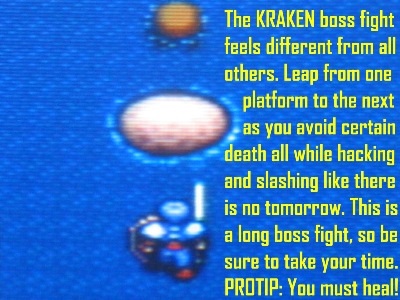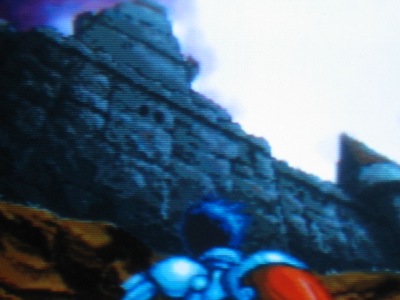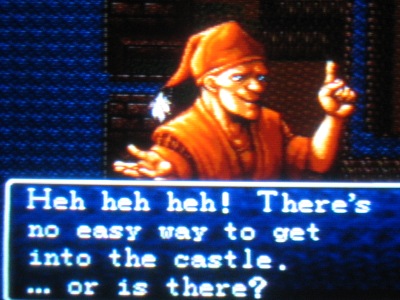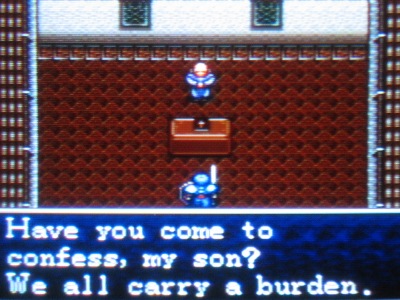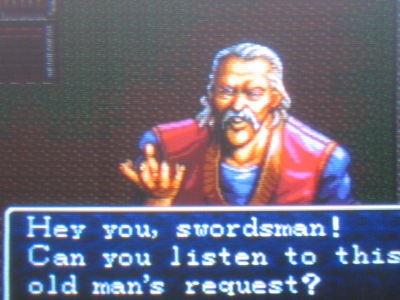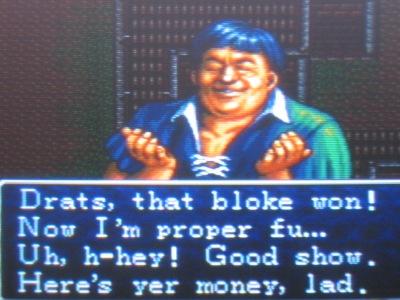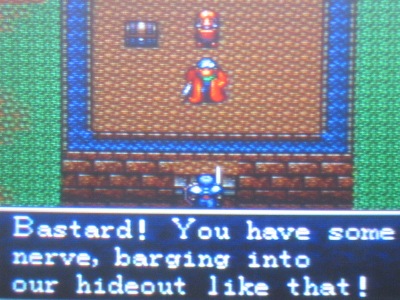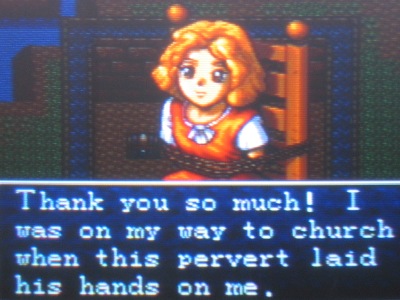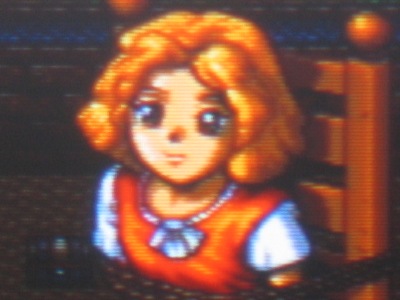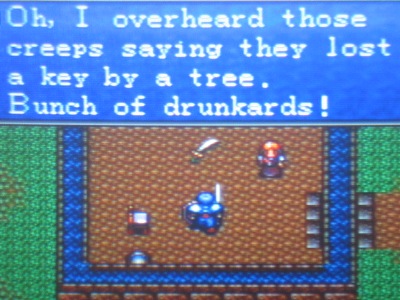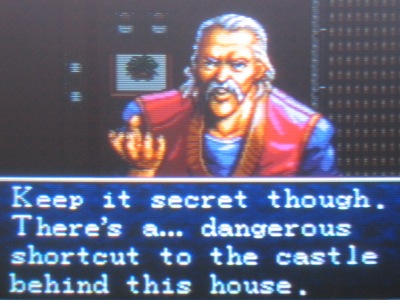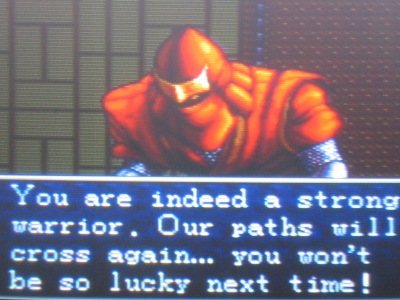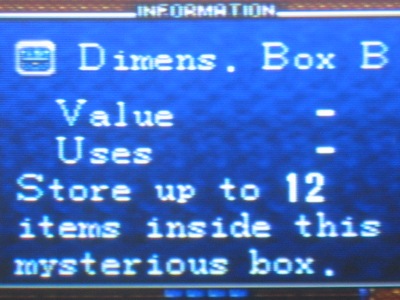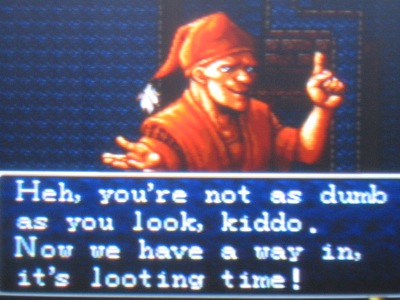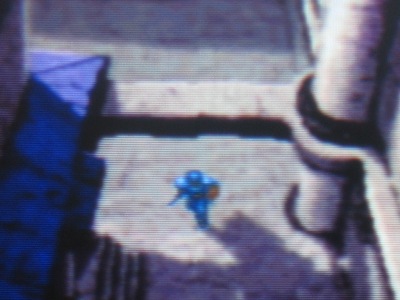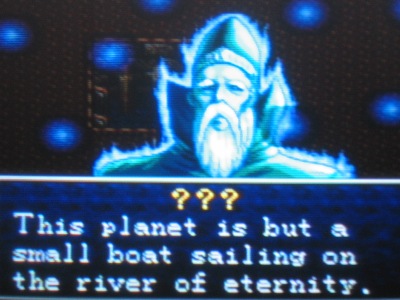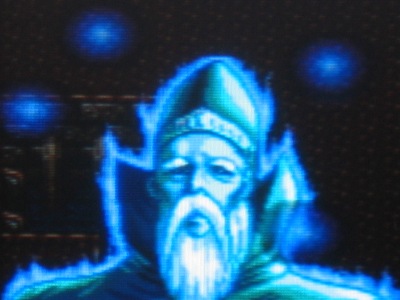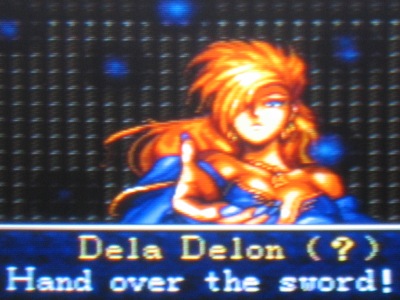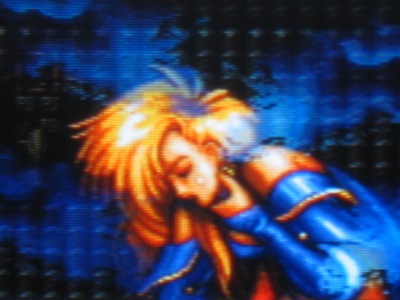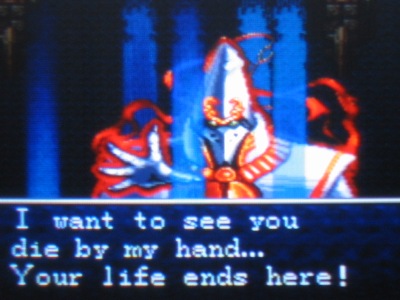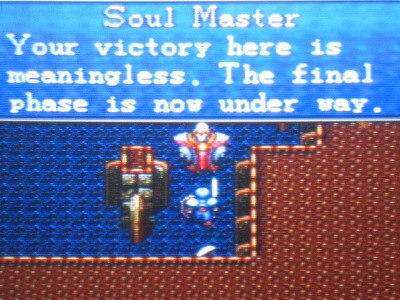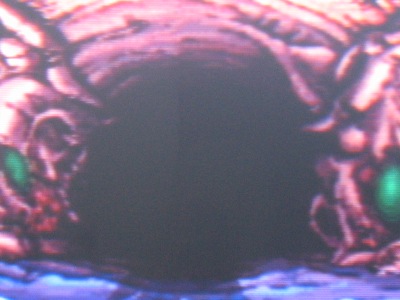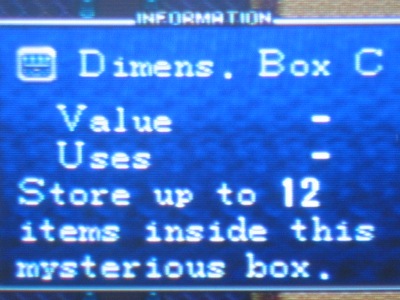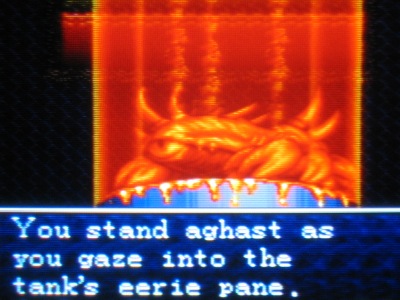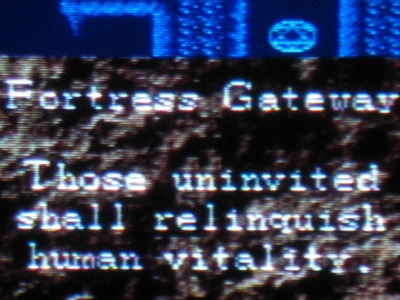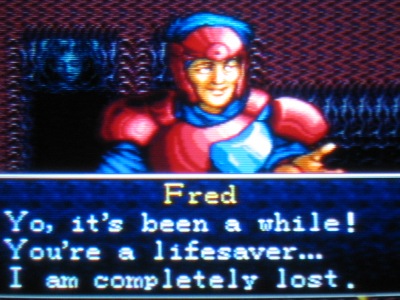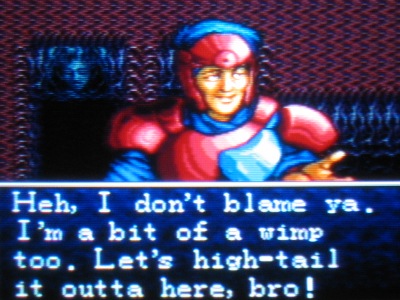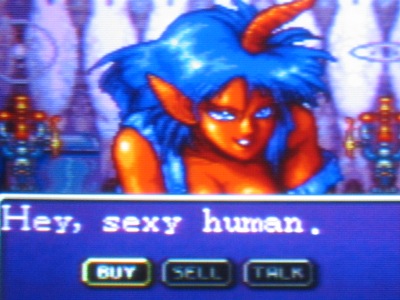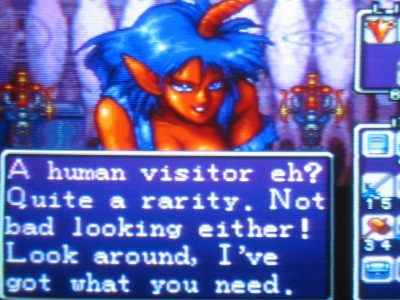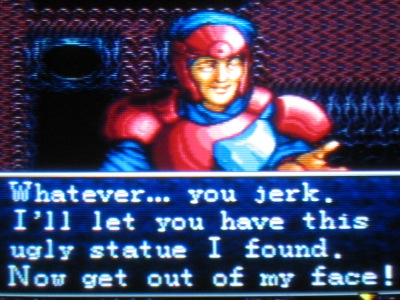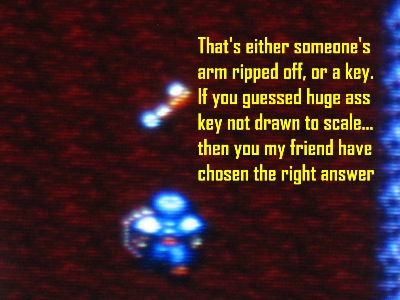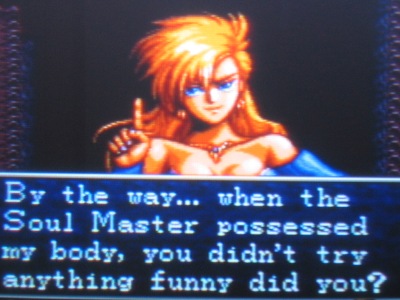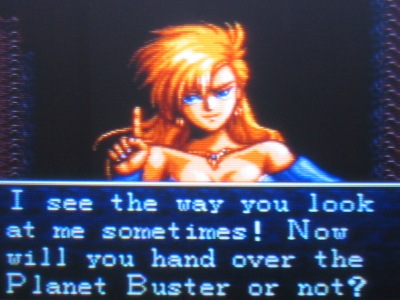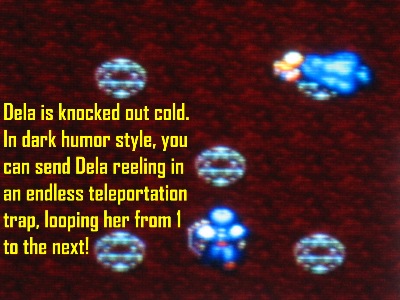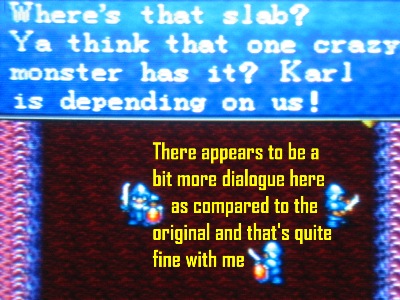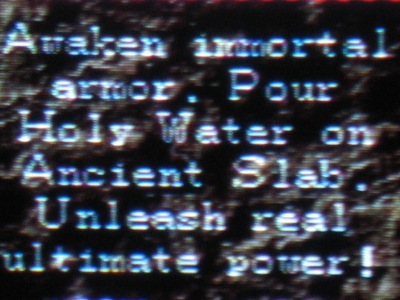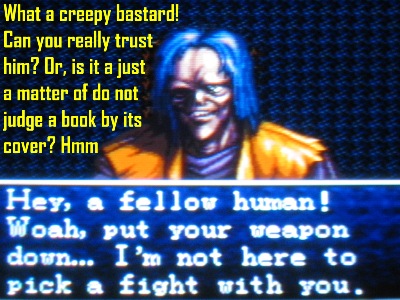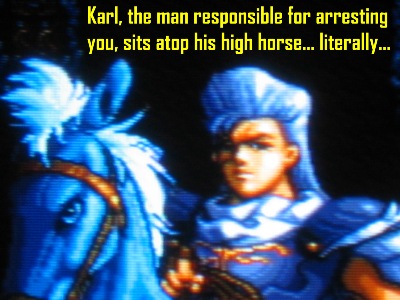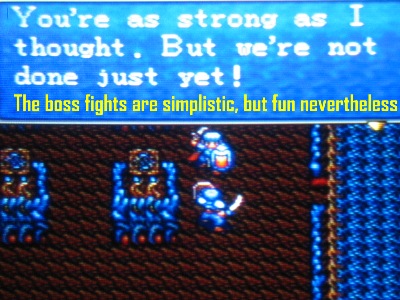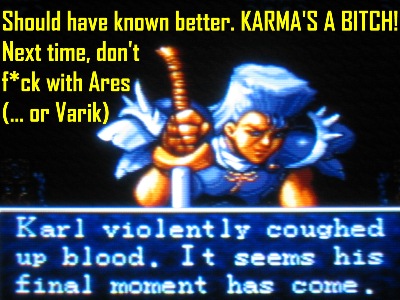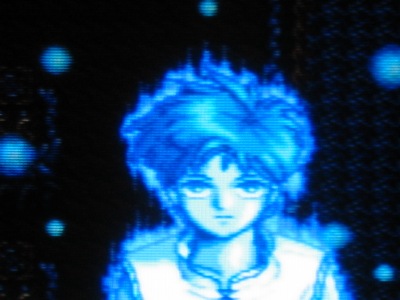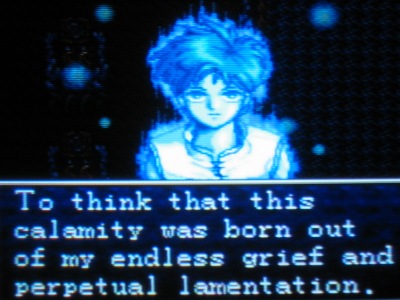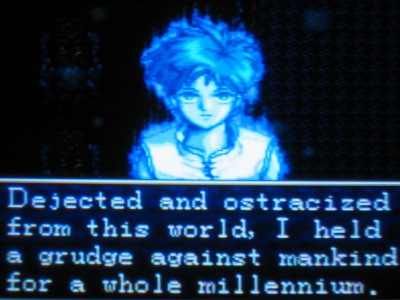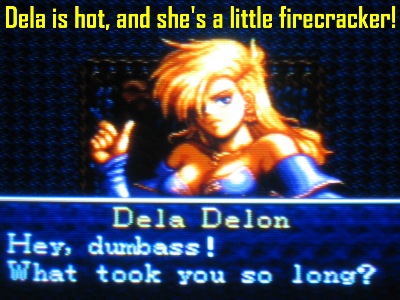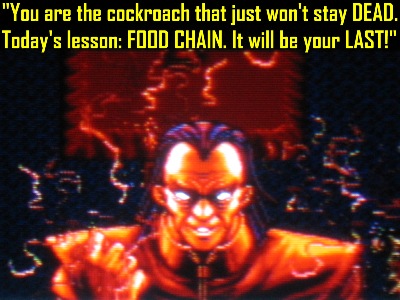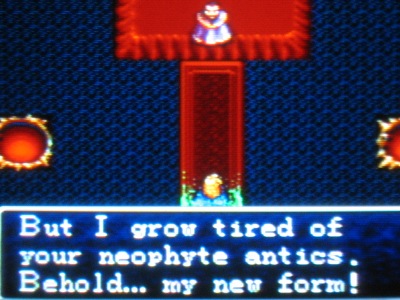 PRO TIPS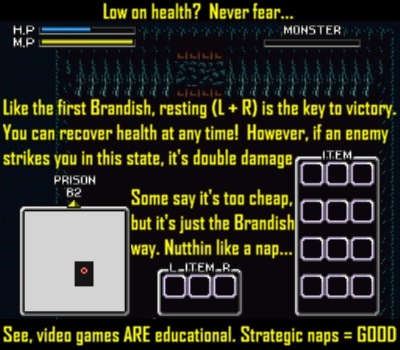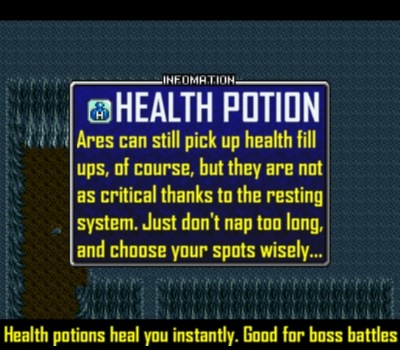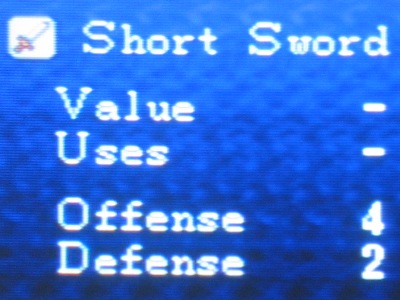 Most swords have a use limit before breaking. You got to be wise. Save the big breakable swords for bosses and use the weaker and unbreakable swords you pick up along the way on cannon fodder.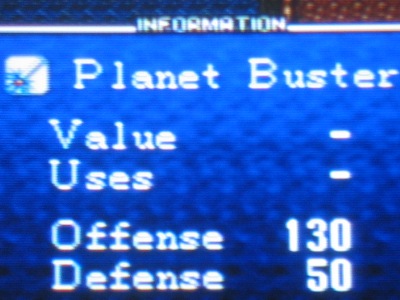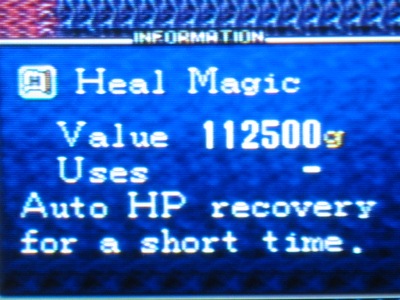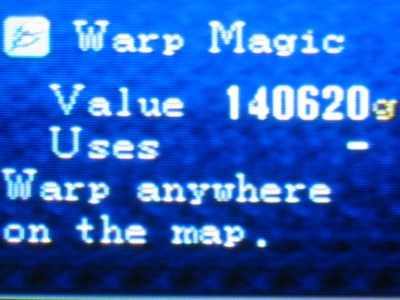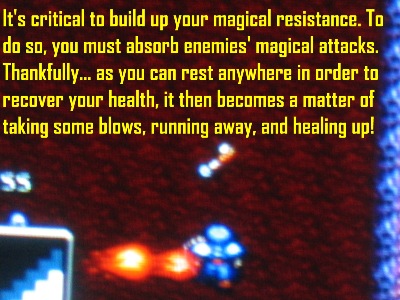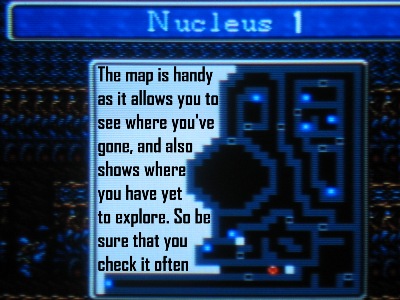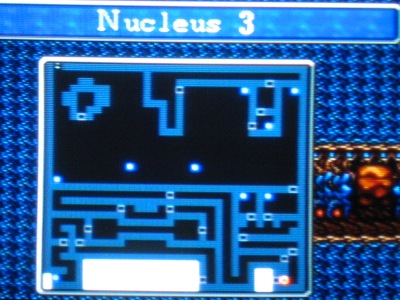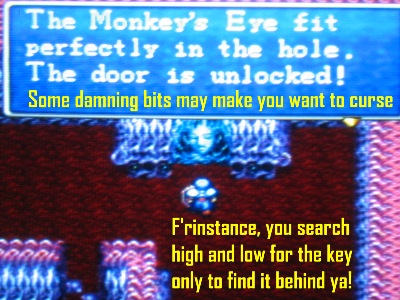 WILSON WILSON WOULD BE PROUD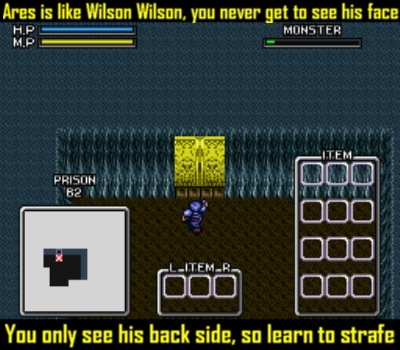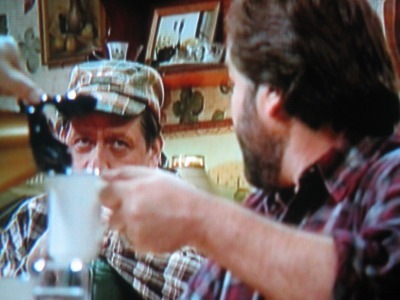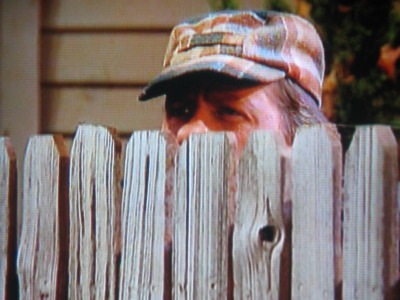 FINAL STATS
Level: 88
HP: 222
MP: 200
Strength: 99
Intelligence: 83
Magic Resistance: 99
Attack: 249
Defense: 243
Time: 26 hours, 13 minutes
Steps: 11,214
Kills: 2,243
Map: 90%
Died: 91
Brandish stats by comparison
Time: 31 hours, 56 minutes
Steps: 77,327
Kills: 5,154
Map: 85%
Died: 78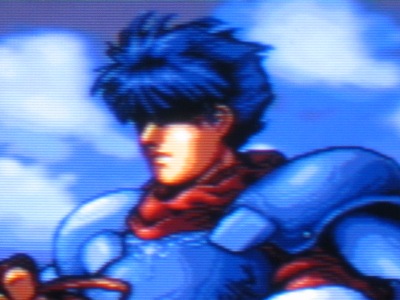 CLOSING THOUGHTS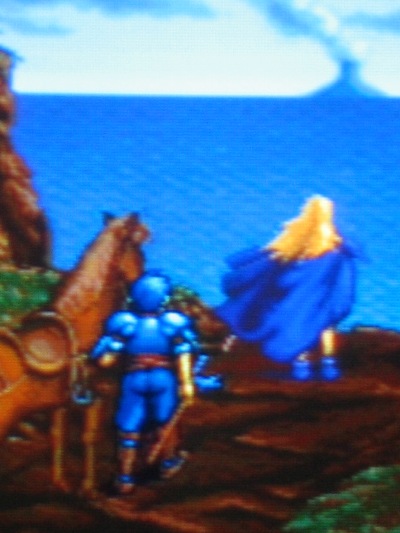 The original Brandish is a love or hate game. I for one loved it. It was one of the most immersive SNES games I've ever played. Discovering there was a sequel released only in Japan was like finding a $20 bill hidden in an old jacket. On the surface, Brandish 2 looks like an improvement. The visuals are much better, and now instead of being confined strictly underground, you're out and about in the wide open. It seems as if it has the makings to be a superior game but I didn't enjoy it nearly as much as I did the original. Brandish 2 just lacks the simplistic charm of the first one, not to mention the puzzles and monsters.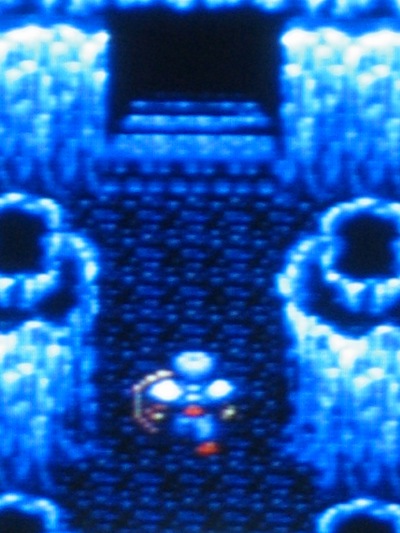 It's nice to see the added diversity for sure but oddly I rather prefer the original. The idea of being trapped some 40 floors below the surface made the original have sort of a horrific unholy feel to it. That's not to say Brandish 2 is crap. The graphics are considerably improved and the addition of more NPCs was much welcomed, but there was just something about the original that really hooked me and didn't let go. I felt like I was really flung deep underground and right into Varik's shoes. Scratching and crawling every inch of the way, I fought demons, t-rexes, goblins and even Death itself all in the name of survival. There was a feeling of desperation in the air and it was accompanied by a haunting soundtrack. The original had over 55 different types of monsters roaming the labyrinths. I was a little bit disappointed then to find a glaring lack of variety in the enemy roster of Brandish 2. There's only maybe 25 types and too many of them repeated themselves based on which level you were on. There were also too many human enemies for my liking. Still, I'm glad I went through Brandish 2. And if you liked Brandish, you probably should too.
Graphics: 6
Sound: 8
Gameplay: 7.5
Longevity: 7
EXCLUSIVE MUSIC VIDEO
And now, an exclusive debut on the internet. 22 years after its release, I'm proud to share with you the mega obscure never-before-seen BRANDISH 2 MUSIC VIDEO! Click on the video and follow the pictures on this site below.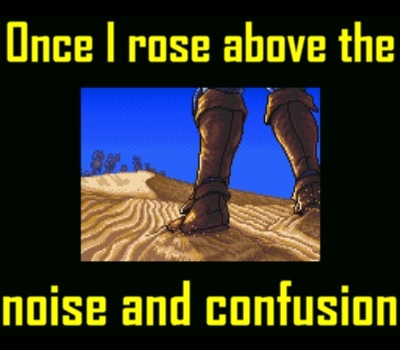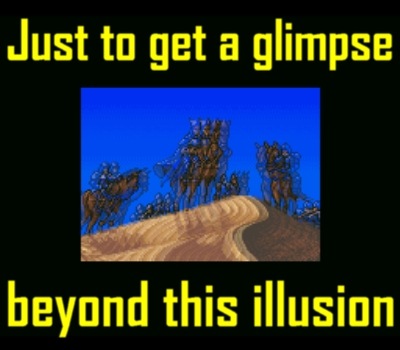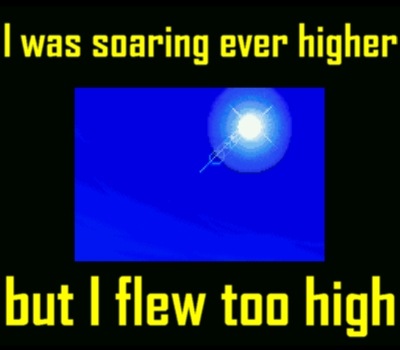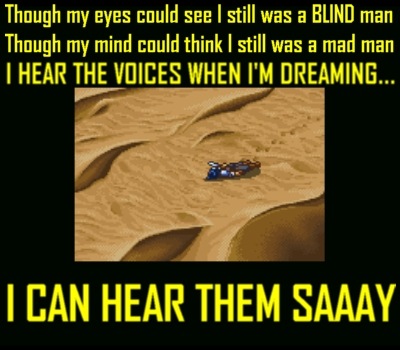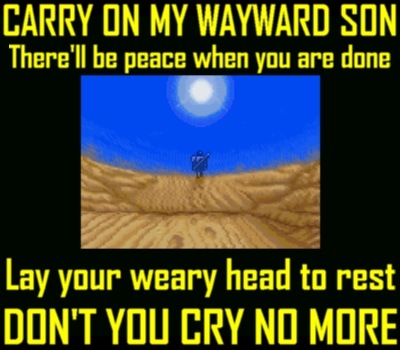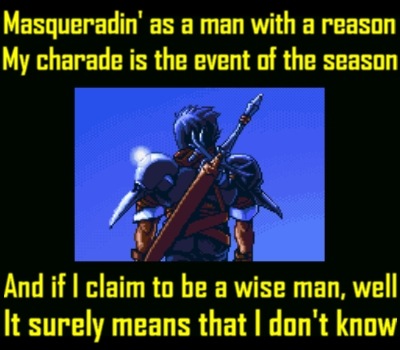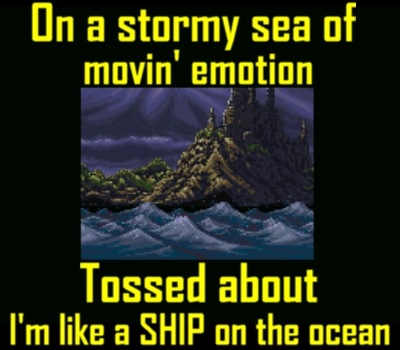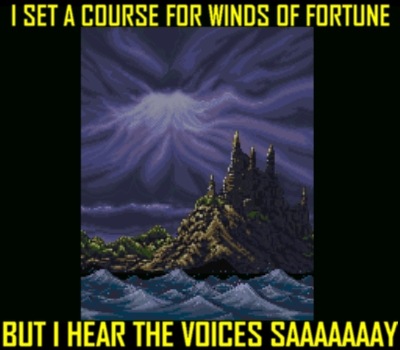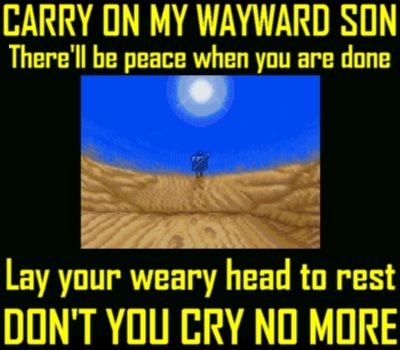 Kick-ass one minute instrumental… enjoy by scanning these accompanying shots…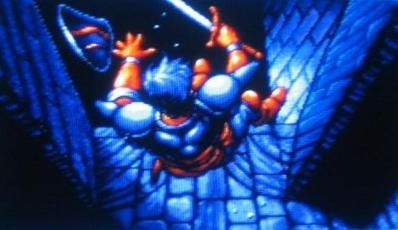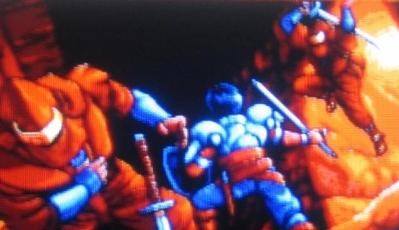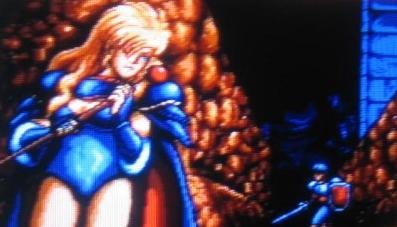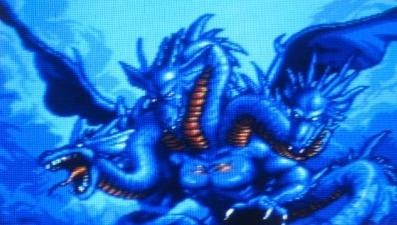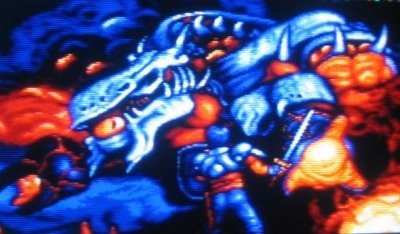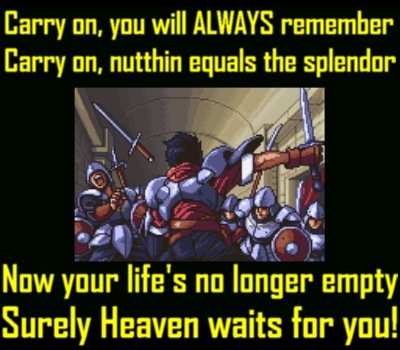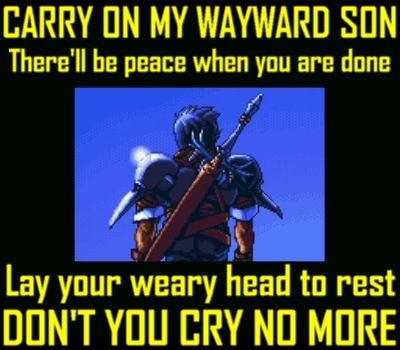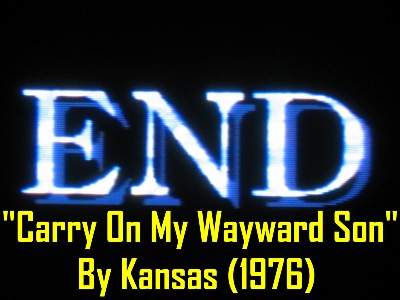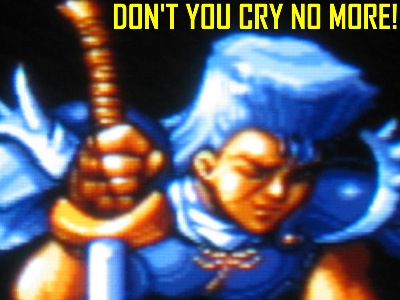 ENDING *SPOILERS*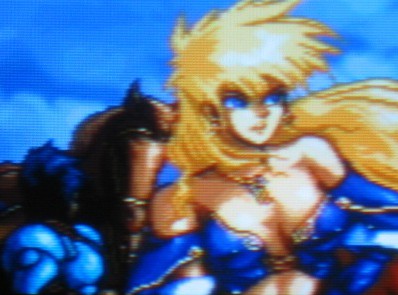 "You always bring misery wherever you go, Ares. I'm not shocked."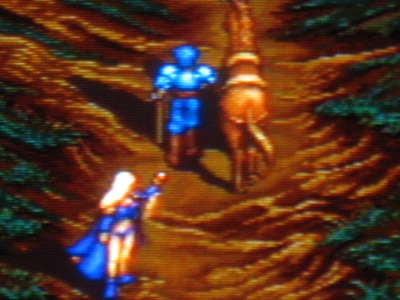 "Hey! Not so fast. You already forget the terms of our ceasefire?"