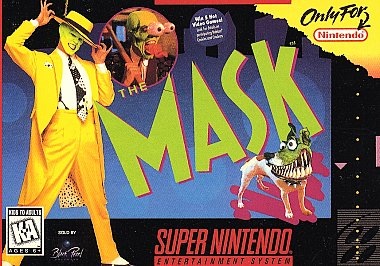 It's almost been 22 years since Jim Carrey's The Mask hit theaters. It's hard to believe it's been that long. So many people remember the movie, but how many people remember the video game? Coming out toward the back end of the Super Nintendo's life span, it came and went with little to zero fanfare. Is it a classic case of a game that has been wrongly overlooked, or is it an exhibit of a licensed effort that just isn't very good? Let's take a look and unmask the mystery [You're fired -Ed.]
"SOMEBODY STOP ME!"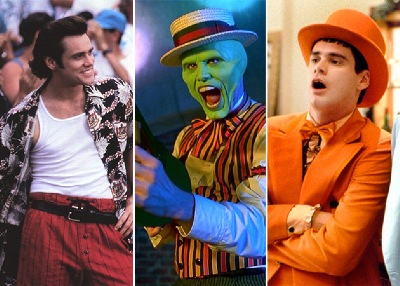 In 1994, Michael Jordan went to play baseball, Bill Clinton was accused of sexual harassment, and OJ Simpson killed his ex-wife and Ronald Goldman before taking off in a white Bronco down 91 Freeway [So not going there -Ed.]. And nobody could stop Jim Carrey. It was in '94 that Carrey became a star with films such as Ace Ventura: Pet Detective, Dumb and Dumber, and THE MASK. He was Hollywood's NEW golden boy, and the world was his oyster. Carrey's 3 films grossed more than a total of 700 million worldwide. Most actors could only dream of half that success over an entire career, let alone one year! Of those films, The Mask is my favorite. Its wacky, over-the-top hero was perfectly portrayed and produced. And no one else could have brought the Mask character to life quite like Jim Carrey. My old gaming crew and I went to see the film in theaters on Saturday, July 30, 1994. I remember that fateful Saturday afternoon well. After all, when you're 10, there's nothing quite like seeing summer blockbusters with your best pals. It's a childhood necessity as sure as riding roller coasters and navigating haunted houses.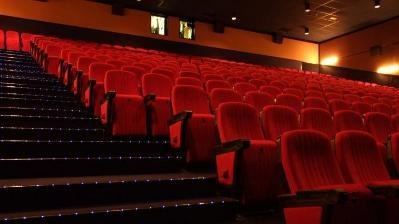 When you were a kid, the words movie magic really meant something. There was a certain aura about going to the movies as a young child that can't be replicated. You got swept up in the whole process. Of hopping into the old family van, staring at the movie titles gleaming on the marquee, gawking at the larger-than-life movie posters as you sidle over to the popcorn and candy section. Finally, entering the theater and seeing that humongous silver screen (remember how big it seemed when you were a kid?), and red plush seats that seemed to stretch on for miles and miles. It was all part of the magic of going to the movies.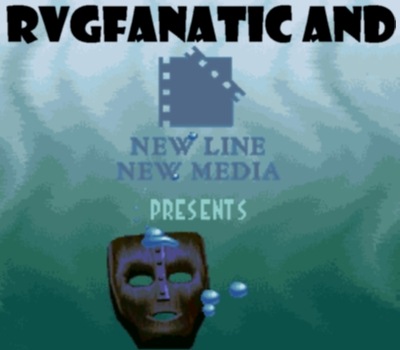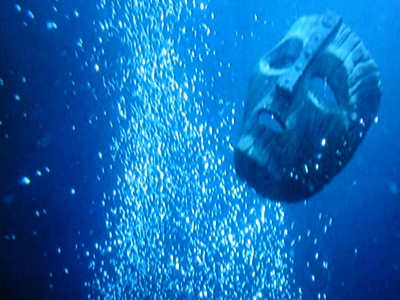 A bit of interesting trivia: in the original comics, the Mask was created by an African tribe. But in the movie, it was made by Loki, the Norse God of mischief.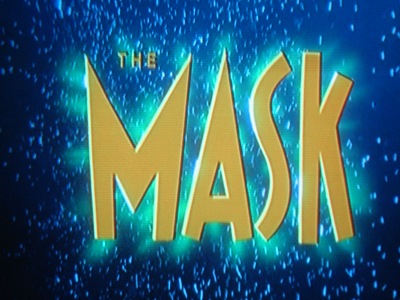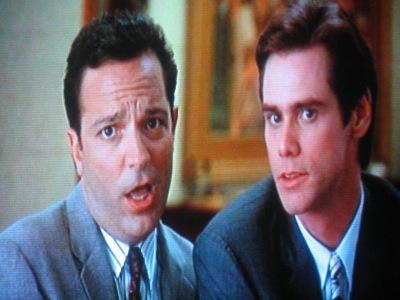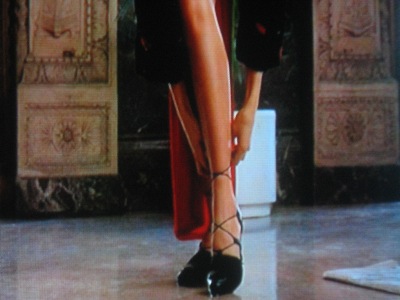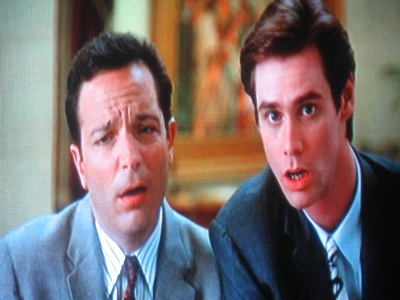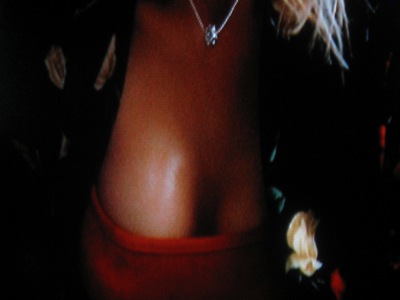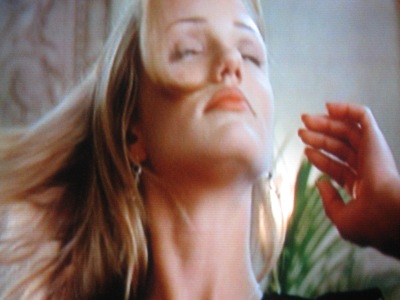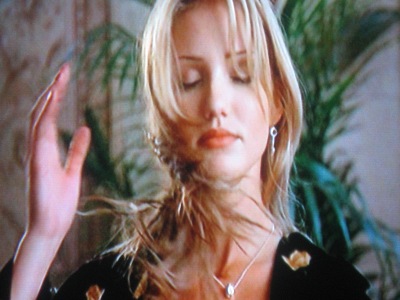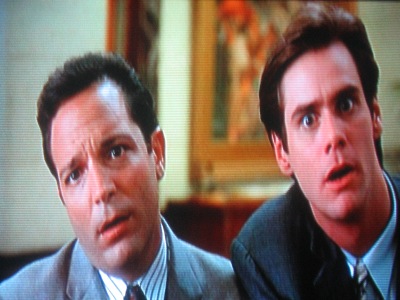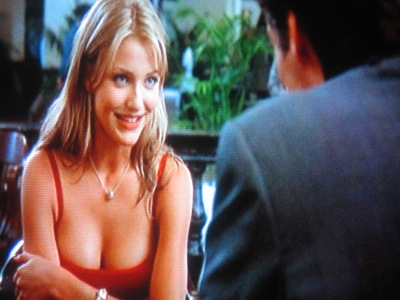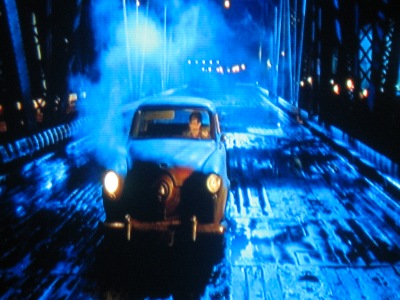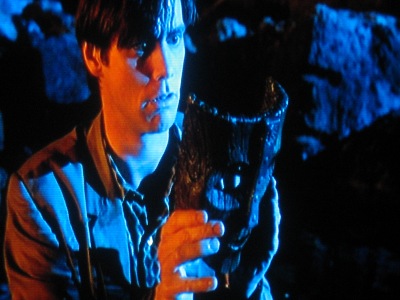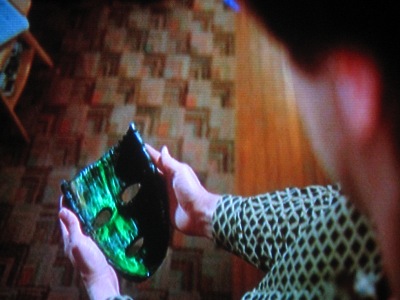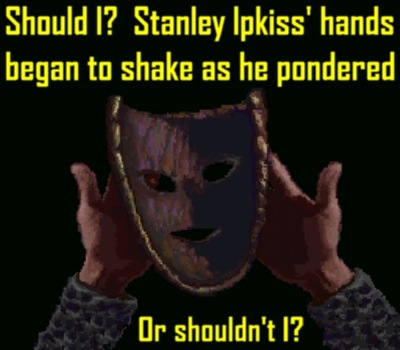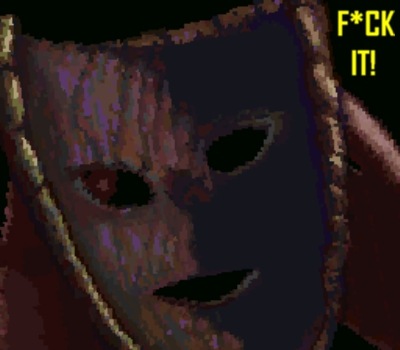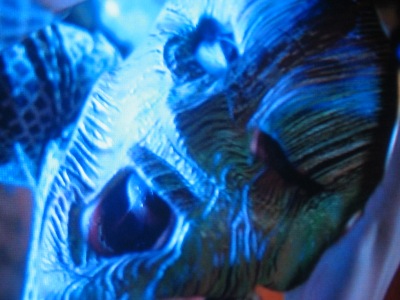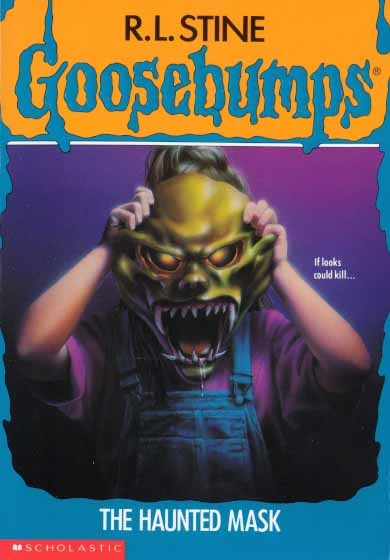 Stanley turns into the Haunted Mask. Wait, no, sorry, that was Carly Beth. But true story, when I first saw the previews for the Mask, I thought it was a rip-off of R.L. Stine's Haunted Mask. Little did I know then that the Mask started out as a comic book originally. If anything, Mr. Stine drew inspiration from the comic. Nevertheless, I LOVED me some Goosebumps back in the day!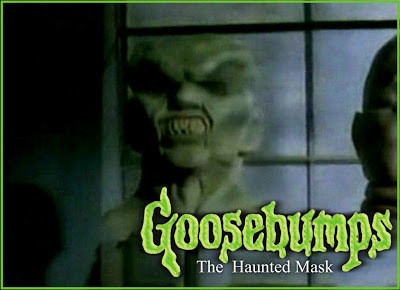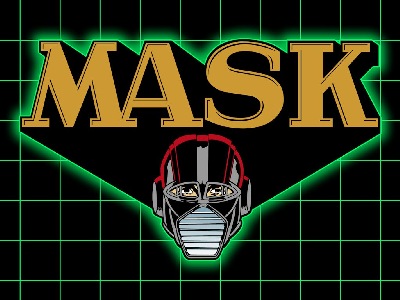 MAPQUEST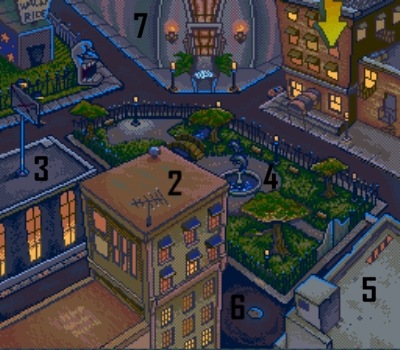 LEVEL 1: STANLEY'S APARTMENT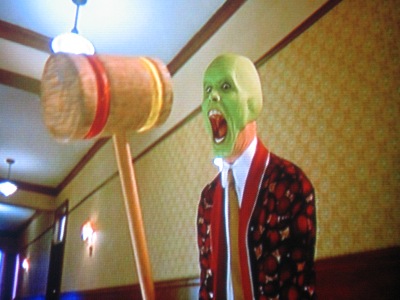 And it's been recreated perfectly here. Smash weak floors to open up new areas.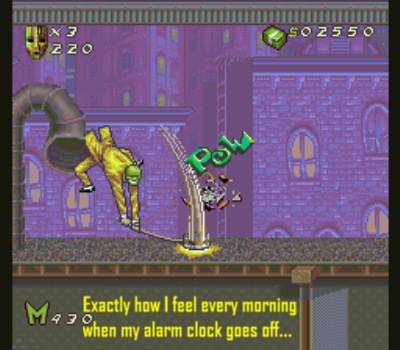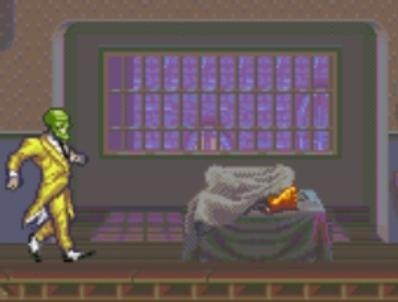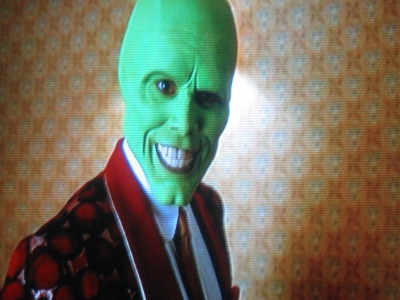 OK… soooo… that didn't work out too well. Hmm, let's try a different strategy…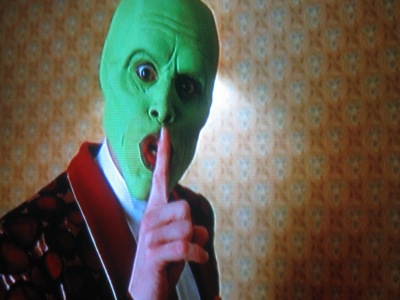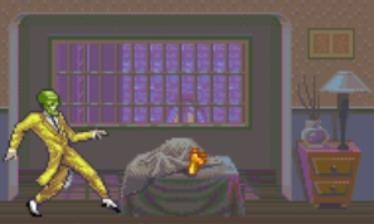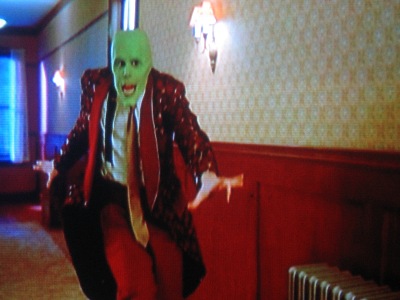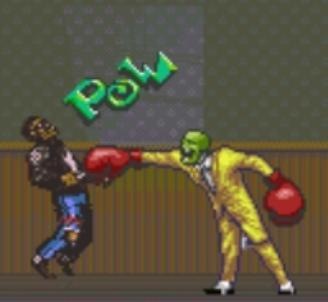 The Mask has many special abilities. He can morph into a raging tornado, leap 20 feet in the air, or bust out his collection of firearms. The downside being that all of these special moves will quickly drain your Morph points. You'd do well to save them only for sticky situations. When faced against the regular bad guys throughout the game's stages, you'll most likely be punching them to oblivion. It doesn't eat away at your Morph points, and it's serviceable enough on the lower tier enemies. I wouldn't dare suggest punching against the bosses though! The enemies as you can see here look a bit strange, and the animation is awkward.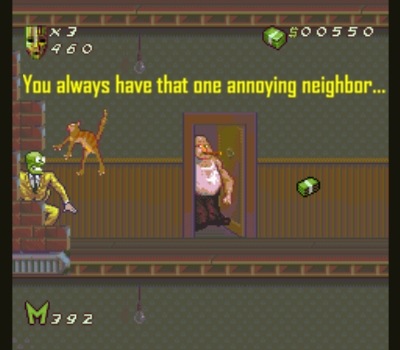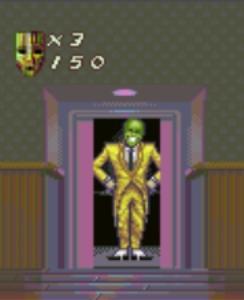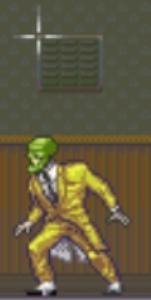 Now to get around, besides breaking certain sections of the floor to create new playing space, you also move about through the usage of elevators and various teleport warps, like vents. The type of teleport depends on the stage's theme. In the forest for example, you can teleport through the hollows in the trees.
I like the warping aspect. It puts a twist on things; this is definitely not your typical hop 'n bop licensed platformer. Teleport points give the levels a decent maze-like feel. If nothing else, bonus points for attempting to be different.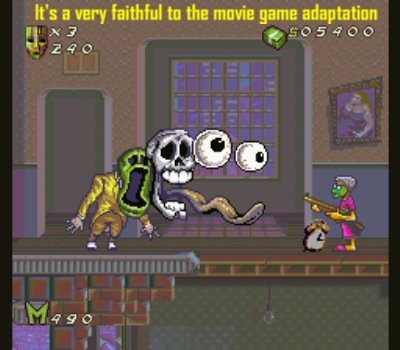 You have 500 points for your health and Morph magic. Collect hearts to regain vitality. Collect M's scattered throughout to boost back up your Morph points. Different special moves eat up a certain amount of points. Guns cost you 100, f'rinstance. Once you hit 0, it slowly replenishes to 50, similar to Earthworm Jim (Jim's ammo crawls back to 100 after hitting 0). Nice of them to throw us a bone.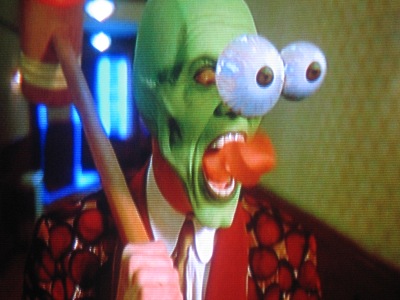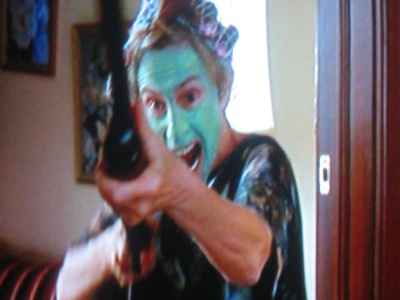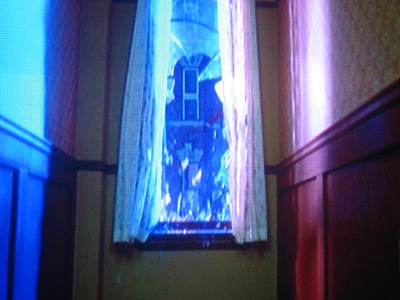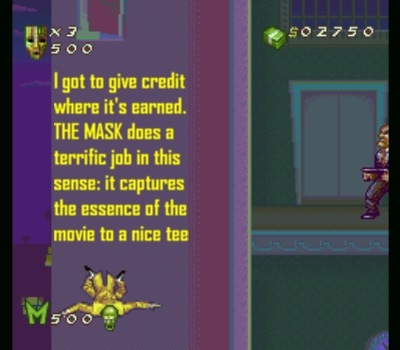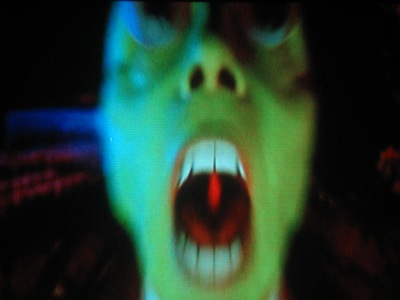 LEVEL 2: THE MEAN STREETS OF EDGE CITY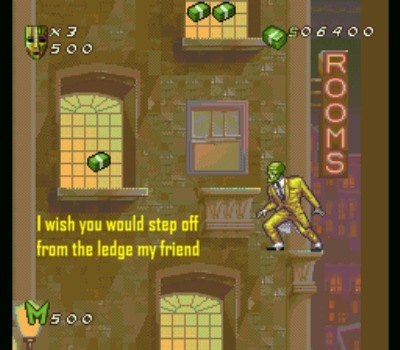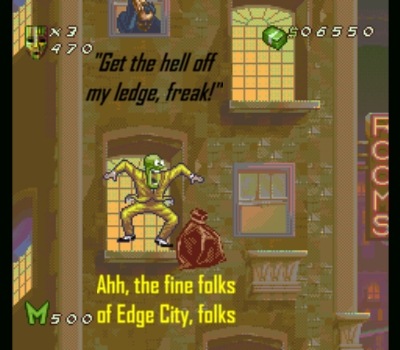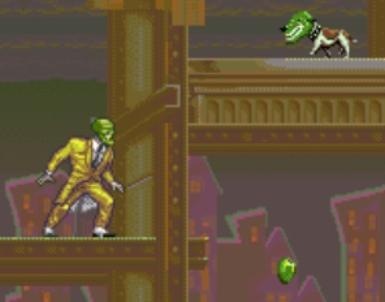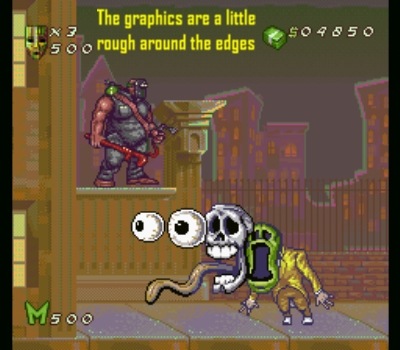 LEVEL 3: THE MEAN STREETS IN ANOTHER PART OF TOWN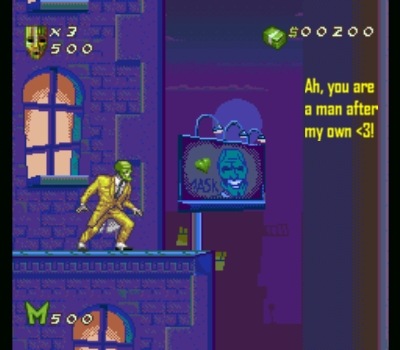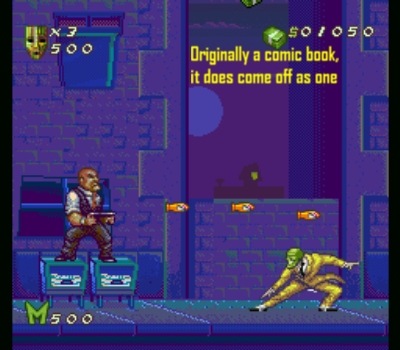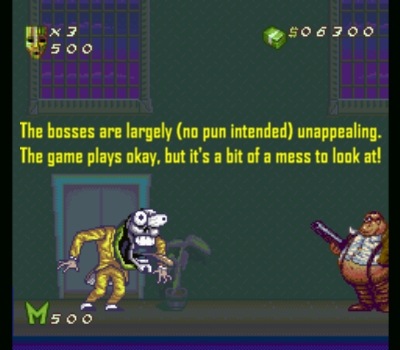 LEVEL 4: PARK PLACE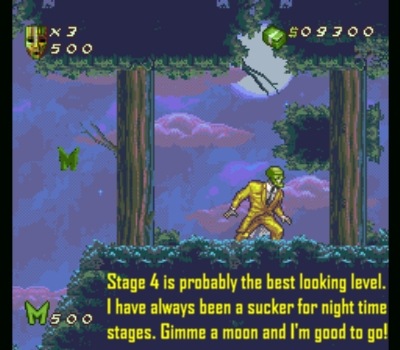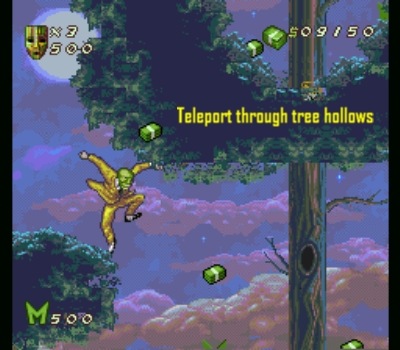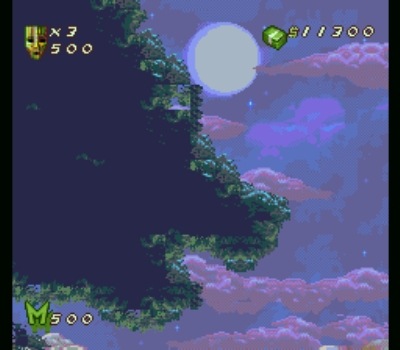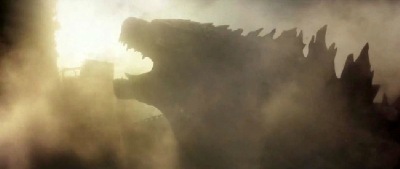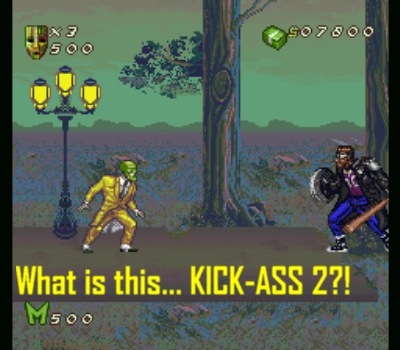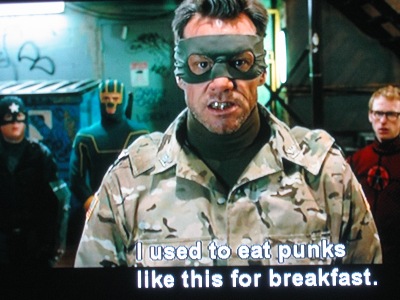 Controversy reared its ugly head when Jim Carrey chose not to promote his role in the film Kick-Ass 2. With the recent Sandy Hook tragedy, Carrey felt the film was TOO violent and refused to promote it. It stirred some rumblings among his fellow cast members who had varying opinions on Carrey's sudden change of heart. The movie certainly wasn't too violent when he was getting paid big bucks for his role in the film. Needless to say, Carrey isn't remembered for this particular masked role…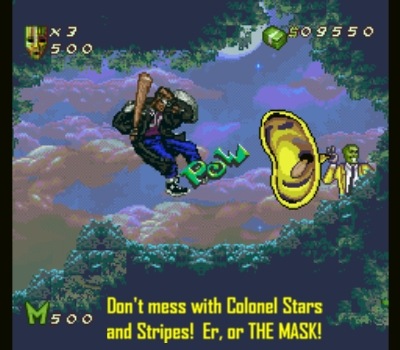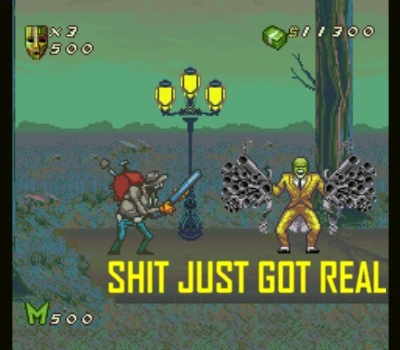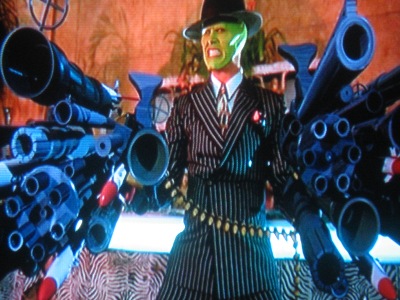 LEVEL 5: JAILHOUSE ROCK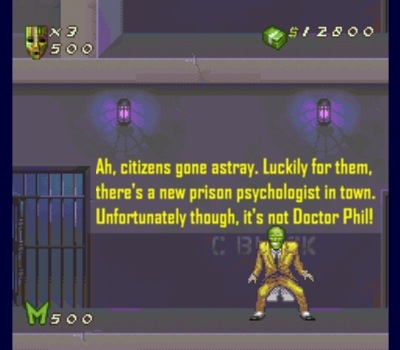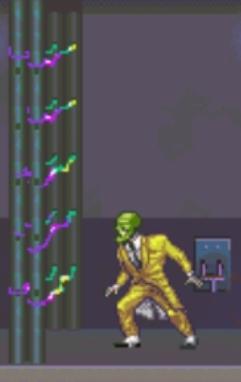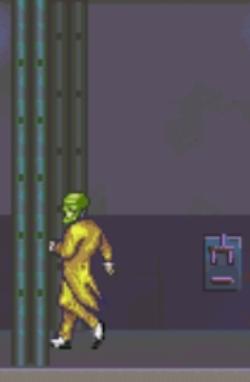 Electric grids must first be turned off by hitting a switch. Some of the switches are readily visible next to a grid while others are placed a ways away. In such cases, you have to hightail it. The switch is effective only for a short time. This requires precision and no wasted movement on your part.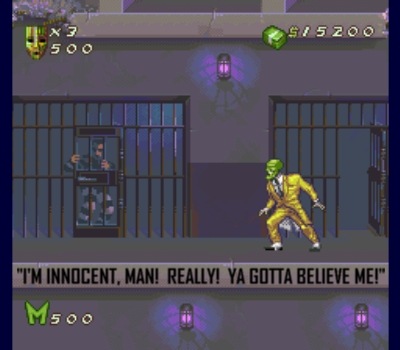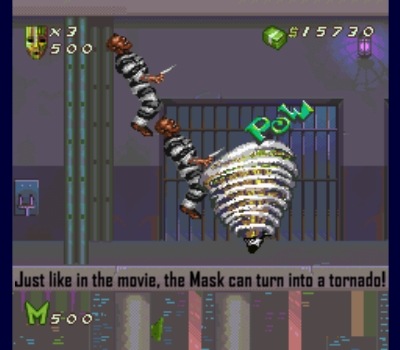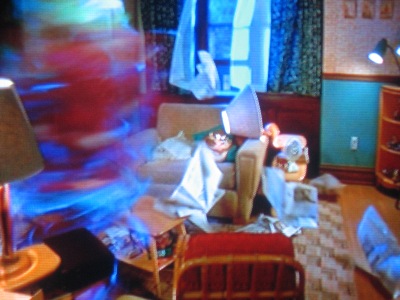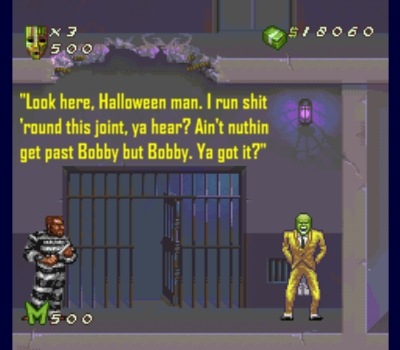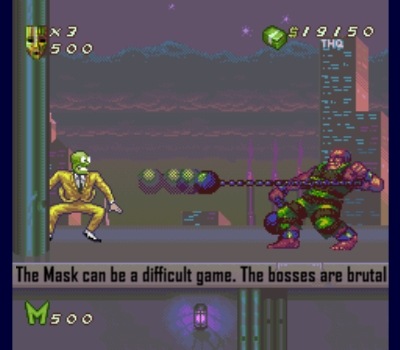 LEVEL 6: SUCKY SEWERS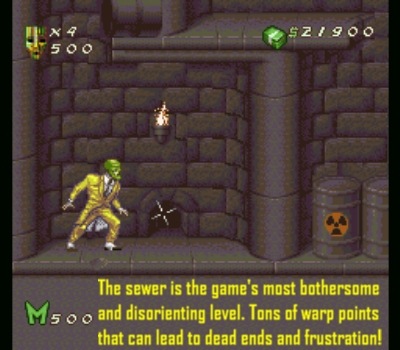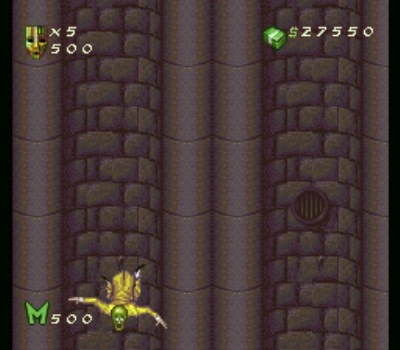 This level is not very fun. In fact, it's kind of a pain. Multiple warp points during the long free falls will drive you mad, for instance. You know it's bad when the game developers didn't include a boss on this level — they knew just finding the exit was hard enough in and of itself. That's really all you need to know…
LEVEL 7: CLUB COCO BONGO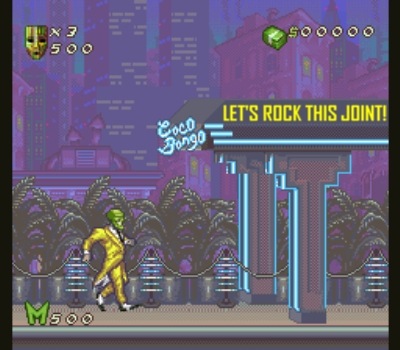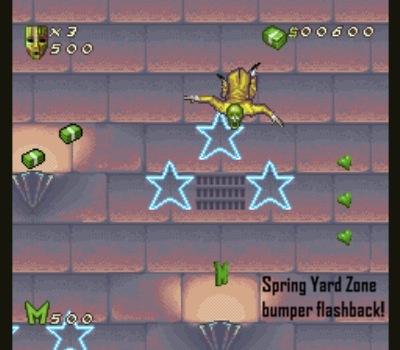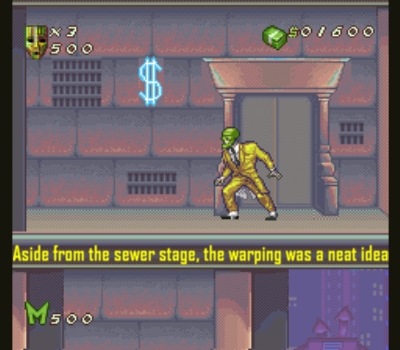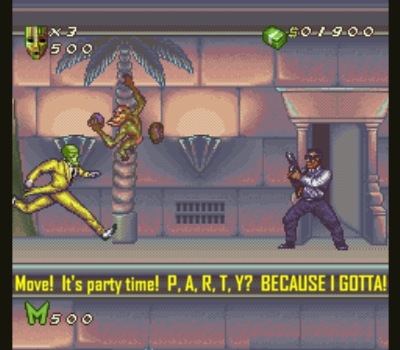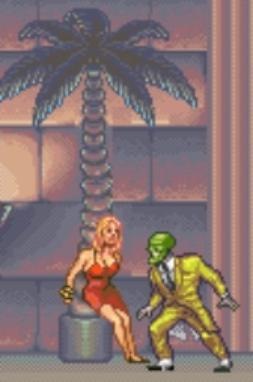 "STANLEY! I knew you would come save me!"
"S-S-S-S-SMOKIN'!"
"Yeah, alright, I know. Now quick, untie me!"
"I'm getting some funky ideas here, Tina…"
"WE CAN DO THAT LATER! But if Dorian –"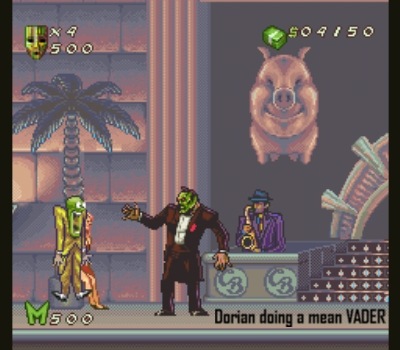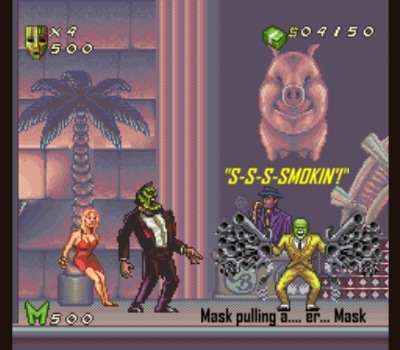 CODEBREAKER
Game a little too hard for your liking? Wished you had infinite lives, health or morphing powers? Desire to skip stages? With this simple cheat, you can do all of that. SMOKIN'!
WHAT THE CRITICS SAID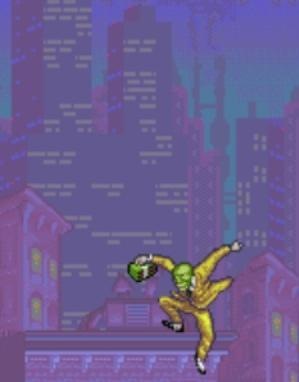 The video game flew under the radar. EGM gave it scores of 6.5, 6.5, 6.5 and 7.5. The movie, however, was very well received. In 1994, The Mask became the second highest grossing superhero movie since BATMAN. Although it's been outdone since '94, The Mask remains a fan favorite among movie goers both young and old alike. Made on a budget of 23 million, it went on to gross more than 350 million worldwide. Siskel and Ebert gave it two thumbs up and listed it on their "Best of 1994″ list. That was a big year for Jim Carrey, as he starred in 3 films: Ace Ventura, Dumb and Dumber, and The Mask. But it was the latter that did the best both commercially and critically. The Mask launched Jim Carrey into superstardom, sending him through the stratosphere as a major Hollywood player. Along the way he collected a lot of big bucks. The Mask also launched previously unknown Cameron Diaz into a leading lady of the silver screen. She went on to have a huge film career for the next 20 years. Not bad, eh?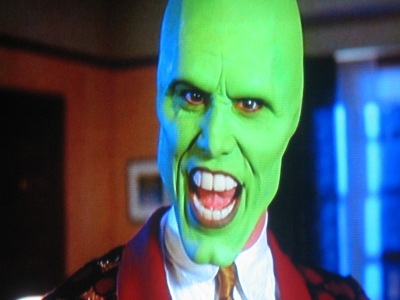 CLOSING THOUGHTS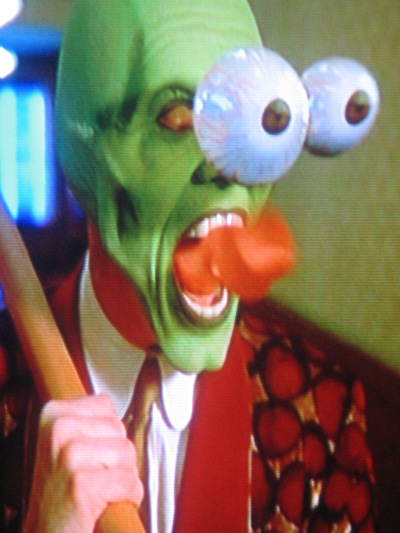 The Mask does a nice job of replicating the feel of the film. Some licensed titles take a lot of liberty, but that isn't the case here. Because of this, the video game has a silly comic book like feel. It comes off very authentic, and you feel like you're really "being" the Mask character, with all of his unique reality bending abilities. This is a major plus. However, on the downside, you have the visuals, which for a game released in late '95, isn't even up to 1992 SNES standards. THE MASK looks great and animates well, but the enemies are fugly and animate with the grace of a cardboard. I wish they spent more time on these characters as they clearly did with the Mask. The sound captures that cartoon-ish aspect of the Mask's world nicely. The music is not anything to write home about.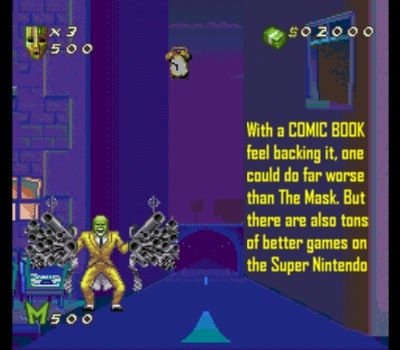 The game plays decently enough, with some levels being executed better than others. It's nice they tried something different other than the standard hop and bop that so many licensed games seemingly turn to. The Mask comes off as a weird hybrid of a beat 'em up and an action platformer. The boss battles are limited, though, due to the IMMENSE size of the characters in the game. It doesn't leave a lot of room for actual gameplay skills. It's truly then just a matter of standing back and firing off all your special attacks until your Morph points hit 0. Using his boxing gloves is tough since he's such a big target, plus the bosses have long ranged attacks. Thus, the boss battles are largely unsatisfying, and that's a shame because some of the levels themselves can provide for a mindless hour of mild entertainment, with various warp points and being able to live out the Mask's larger than life, over-the-top shenanigans. He's a fun and charismatic creature to control. You could do far worse than The Mask as far as games on the Super Nintendo go, but there's plenty better out there. All in all, this game is pretty much middle of the road. I wouldn't go out of my way to actively look for a copy but if you come across it for 5 bucks or less, it's not a bad add to your SNES collection… especially if you liked the film 20+ years ago.
Graphics: 5
Sound: 6
Gameplay: 5.5
Longevity: 5
Overall: 5.5
I WISH YOU WOULD STEP BACK…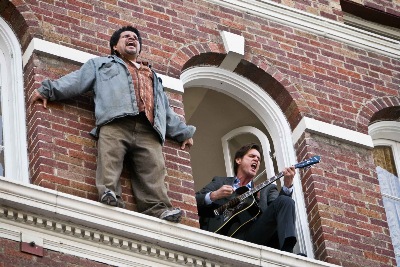 I wish you would step back from that ledge my friend.
You could cut ties with all the lies that you've been living in
And if you do not want to SEE ME AGAIN,
I would understand.
The angry boy, a bit TOO insane.
Icin' over a secret pain.
You know you don't belong.
You're the first to fight; you're way too loud.
You're the flash of light on a burial shroud.
I know something's wrong.
Well everyone I know has got a reason… to say,
PUT THE PAST AWAY.
I wish you would step back from that ledge my friend…
You could… cut ties with all the lies that you've been living in.
And if you do not want to SEE ME AGAIN…
[Wait just a damn second here. I saw this scene in a game before… -Ed.]