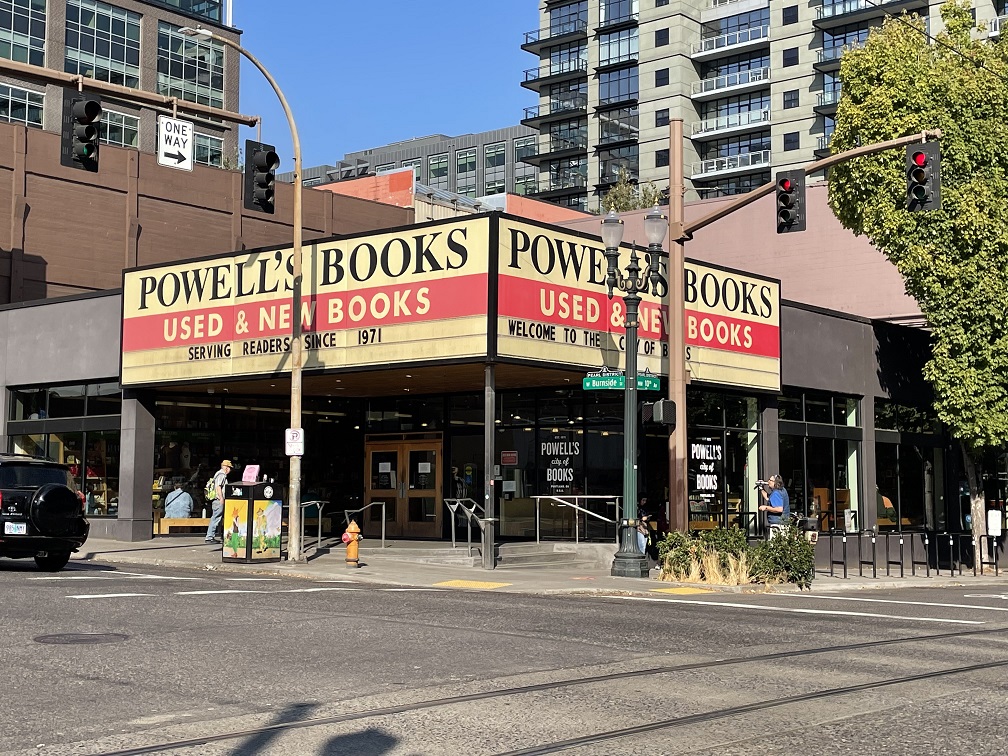 My wife and I visited Portland earlier this month. Less than 3 miles from our hotel was the world's biggest store that sells used and new books. Powell's was heaven for a bookworm such as myself! I could have spent hours days in there. There are 3 locations in Oregon and of course I had to hit up all 3. I picked up a handful of graphic novels (the comic medium is my favorite these days), and can't think of a better time than to launch part 2 of my "It Came From The Book Store" series (the first one was written almost 8 months ago). But rather than just show you the 14 books I picked up, I'll share some of the sights we saw in Portland along the way as well.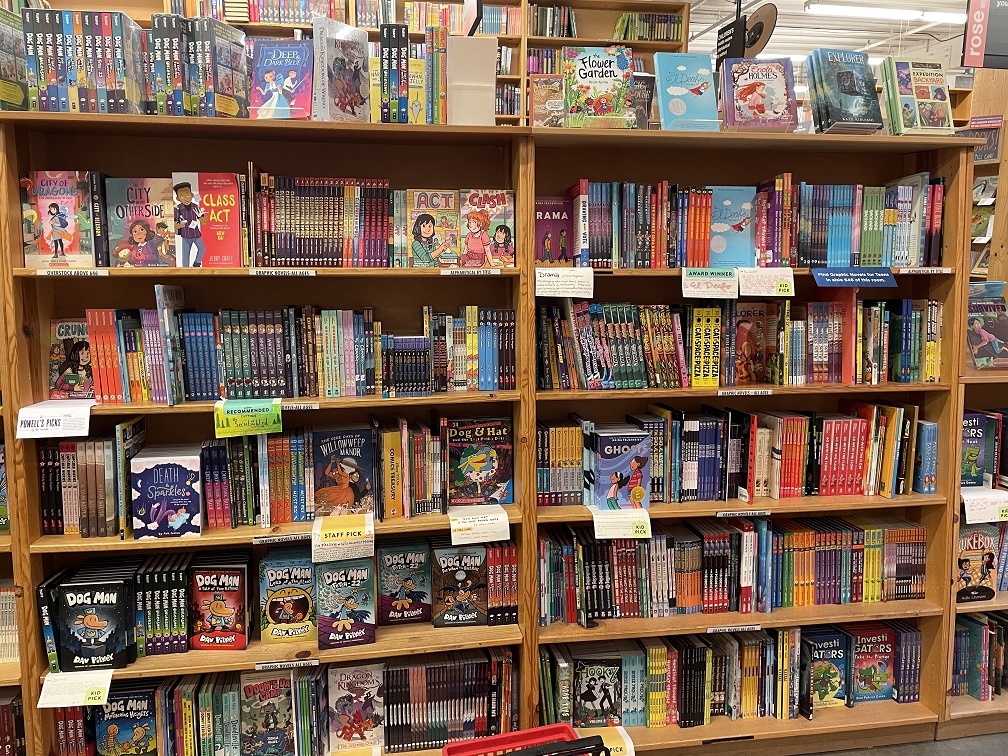 The Powell's location in Burnside covers an entire city block! Incredibly insane. Walking down the first flight of stairs, I immediately ran into the graphic novel section for kids and young adults. As much as I love and appreciate manga, there might be a (big) part of me that enjoys graphic novels even more. I love their bright colors, beautiful artwork, and awesome sturdy design (flip through one and admire the craftmanship and even the smell of the ink). So at Powell's, some of the books are new while some are used which can be as much as 50% off the cover price. It's oddly addictive to flip a book over hoping to find a gently used copy for half off or so. It felt like a mini treasure hunt. If I didn't already own it and it was marked used at 30-50% off, in the basket it went!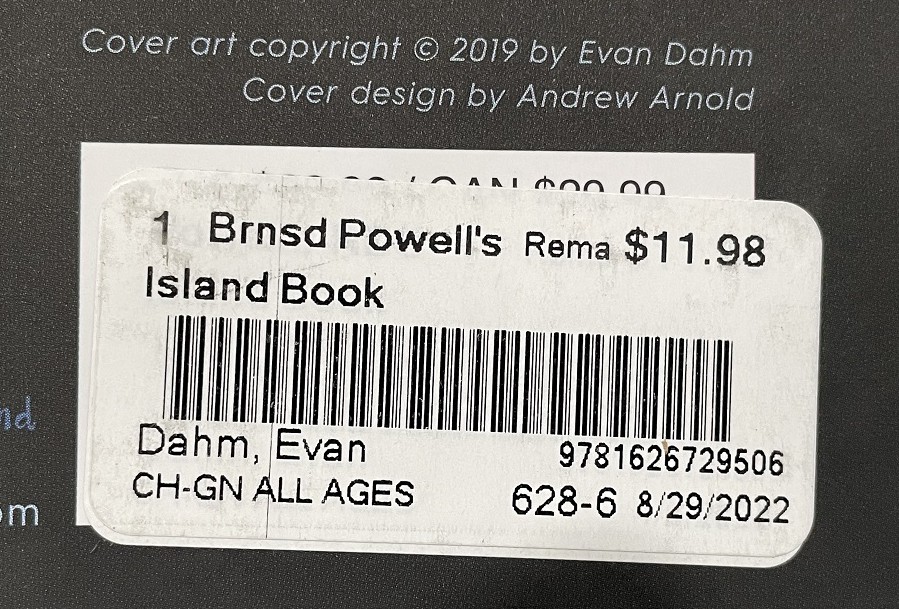 For example, this hardcover graphic novel retails for $22.99. Luckily I found a used copy nearly half off for $11.98. I love how they list the date of the item's arrival. It's neat to see how long it's been sitting in the store. Or conversely, how recently it came in. The latter is always satisfying because you feel like right place, right time! Or maybe that's just me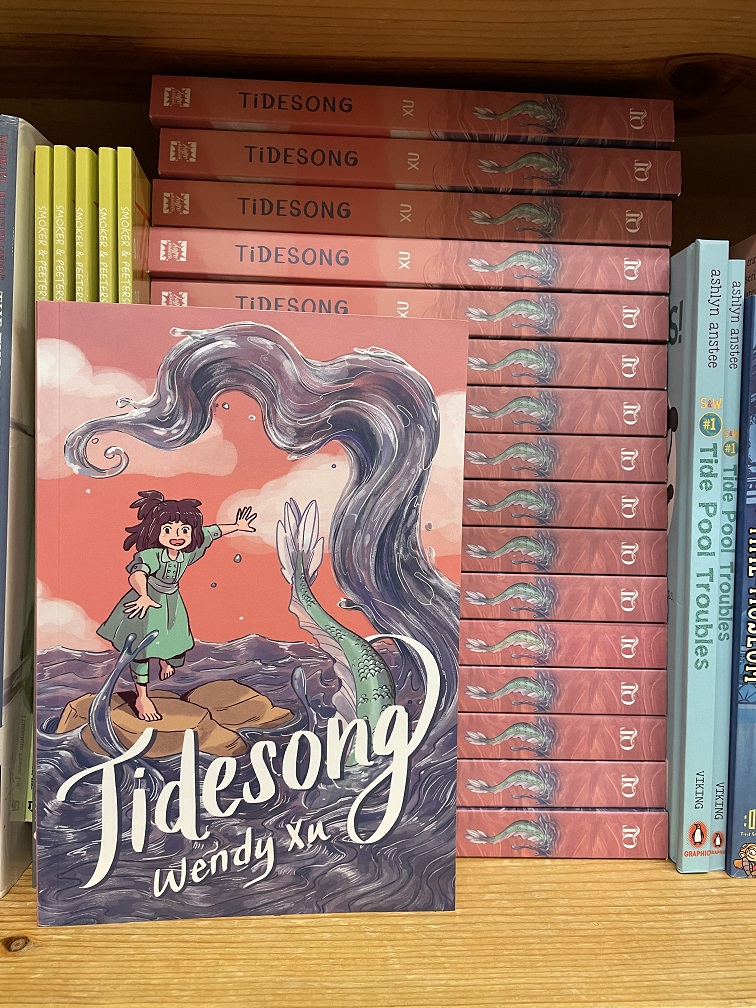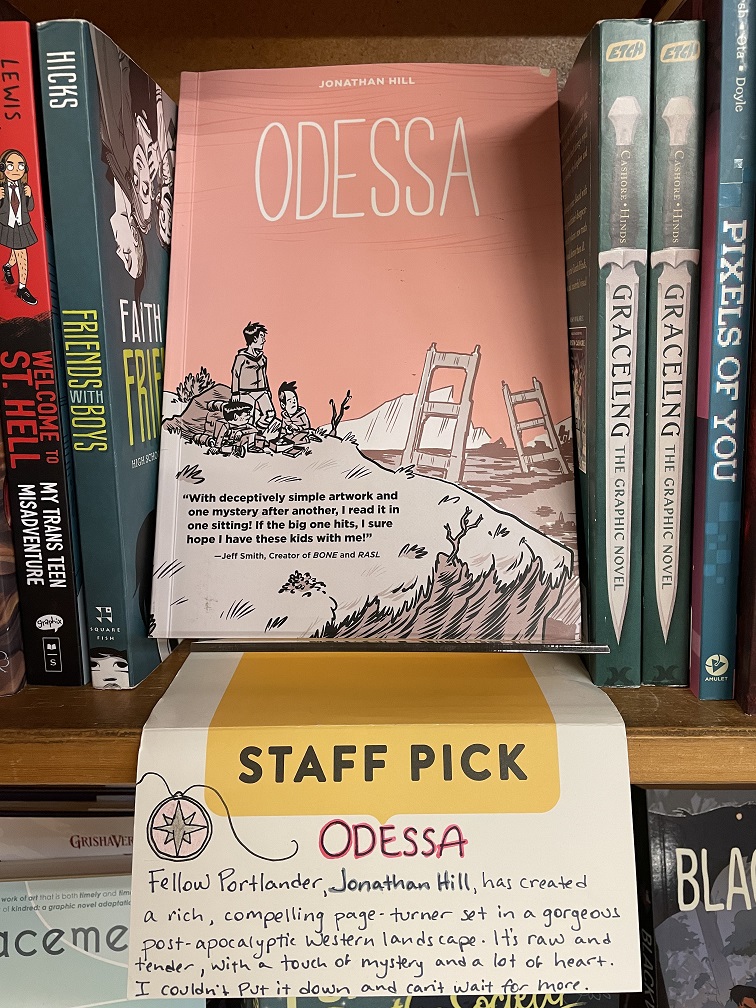 I love reading these little staff pick cards. Coincidentally, I recently bought Odessa online prior to this Portland trip. I had no idea Jonathan Hill lives in Portland. Nice to see the hometown support. Haven't read Odessa yet but it looks like a compelling post-apocalyptic adventure.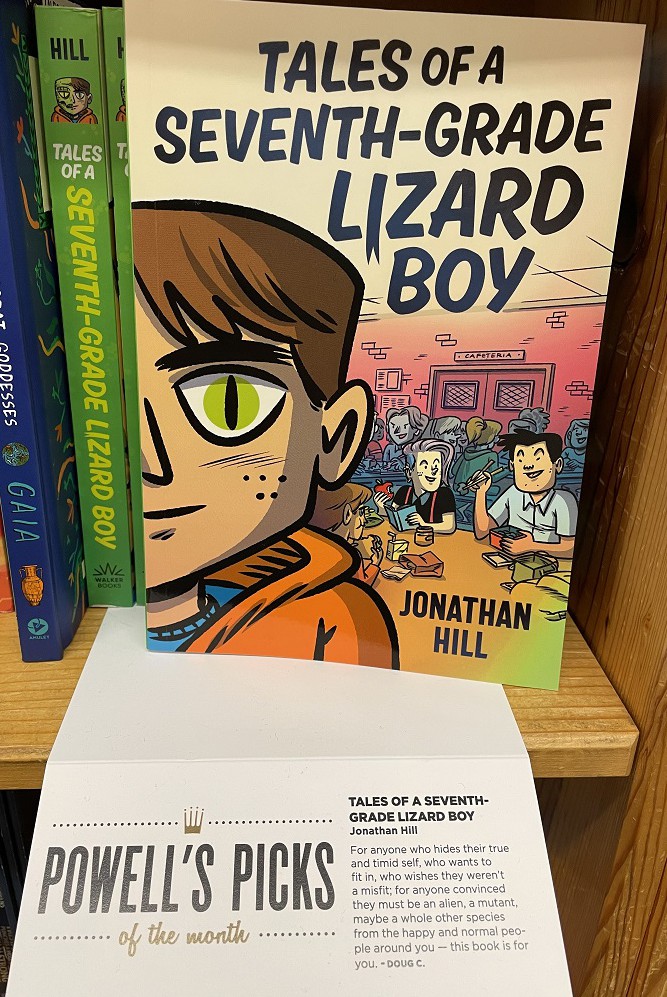 His latest work was just published, Tales of a Seventh Grade Lizard Boy. Looks like a fun read for anyone who has ever felt they don't quite fit in.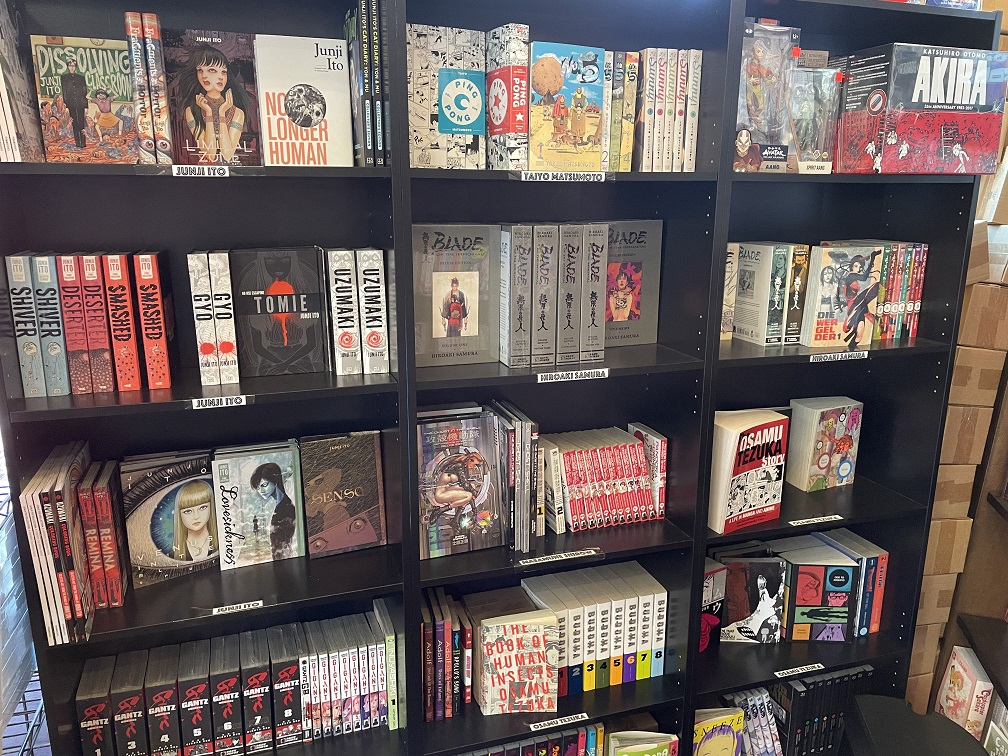 We visited Cosmic Monkey Comics next. Mad respect to them for displaying this shrine, devoted entirely to iconic mangaka (manga artists) such as Osamu Tezuka, Junji Ito and Naoki Urasawa just to name a few. Extra brownie points for including Taiyō Matsumoto!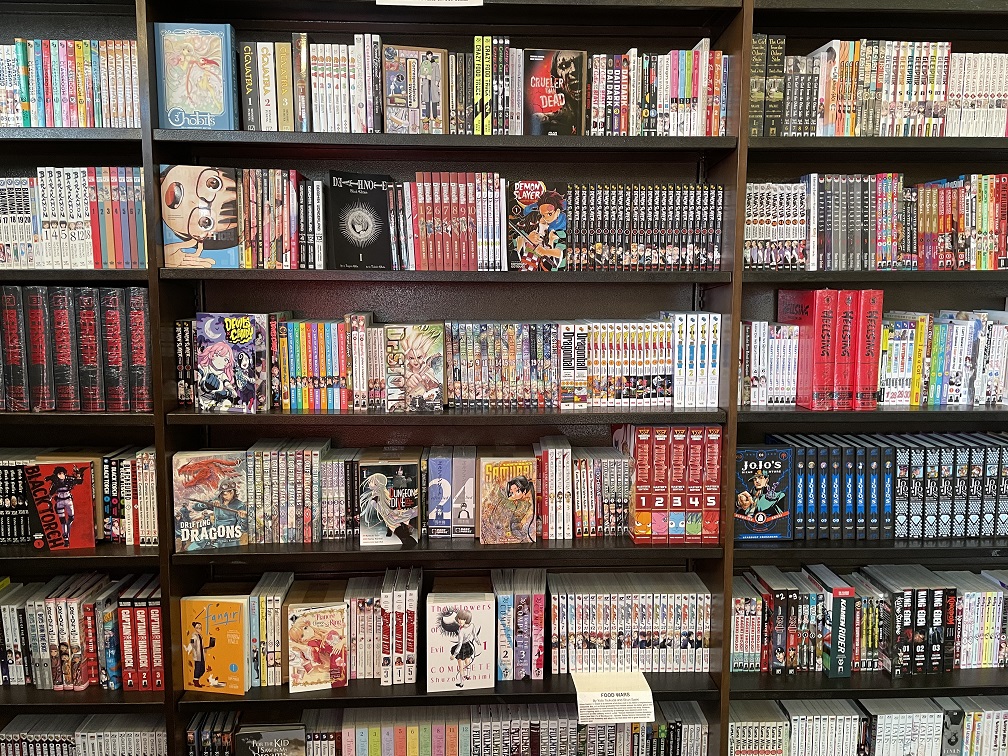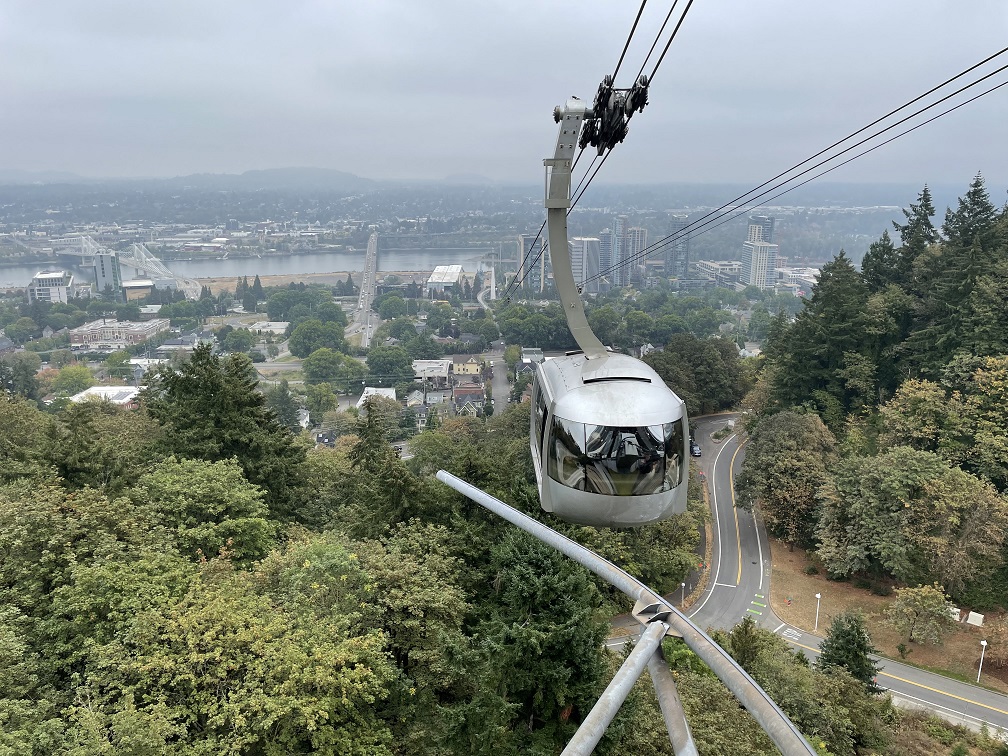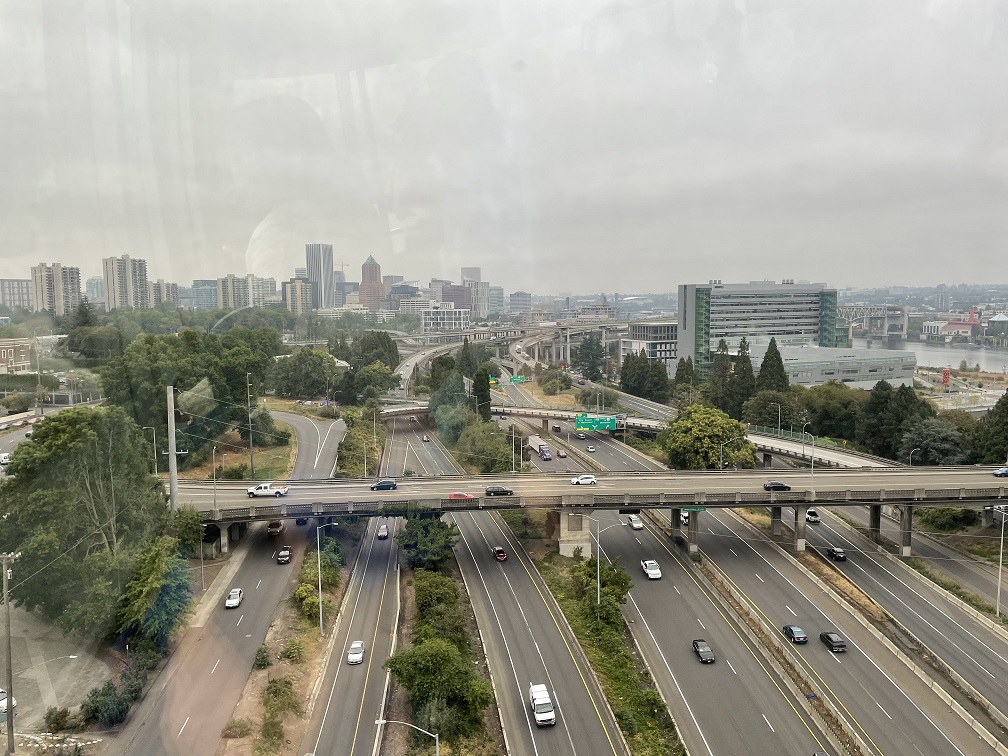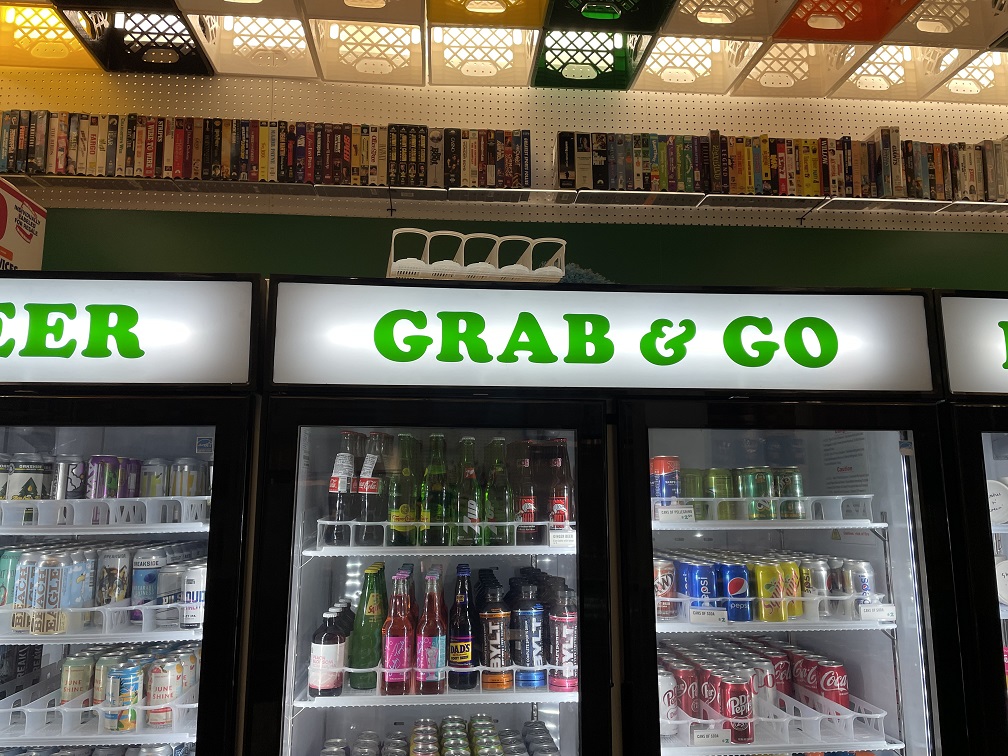 For lunch we found ourselves at a quaint spot with 3 restaurant choices. My wife had chicken and rice from Nong's Khao Man Gai, and me being a sandwich lover I went with Snappy's, supposedly a local favorite. Their decor adds such a nostalgic flare to the cozy deli store. It felt like I was transported back to the mid '90s!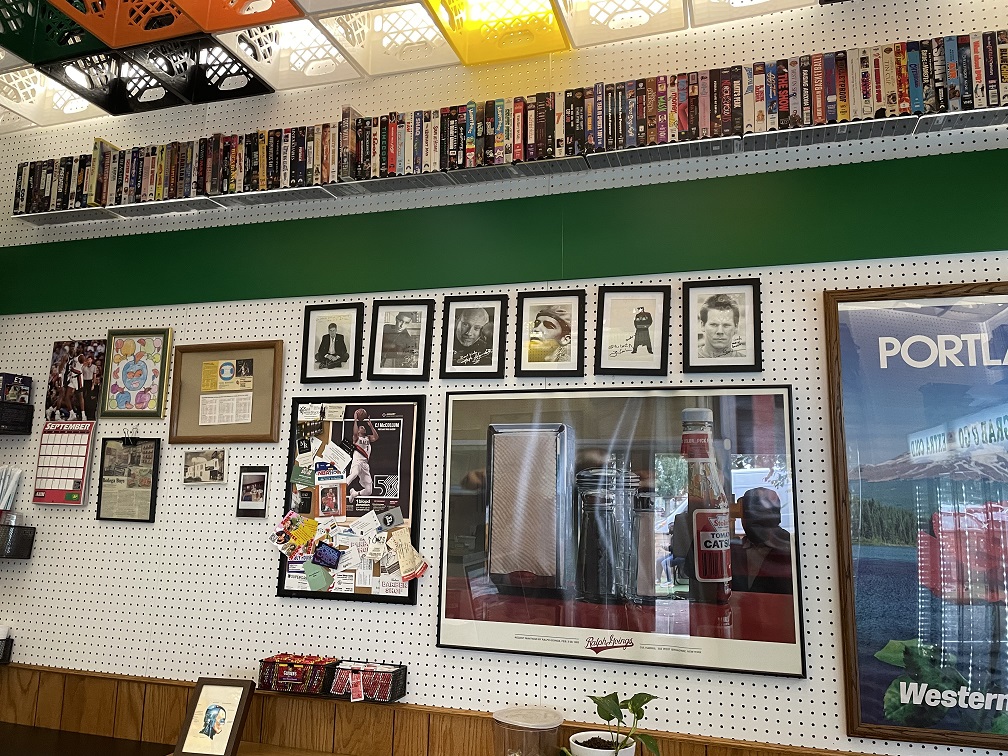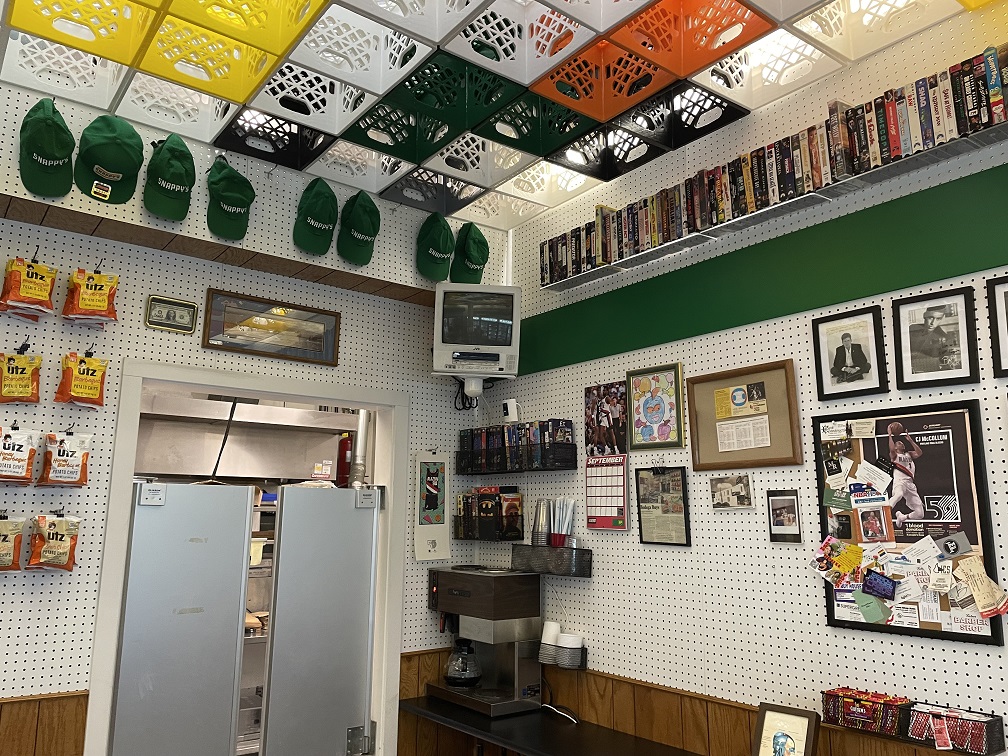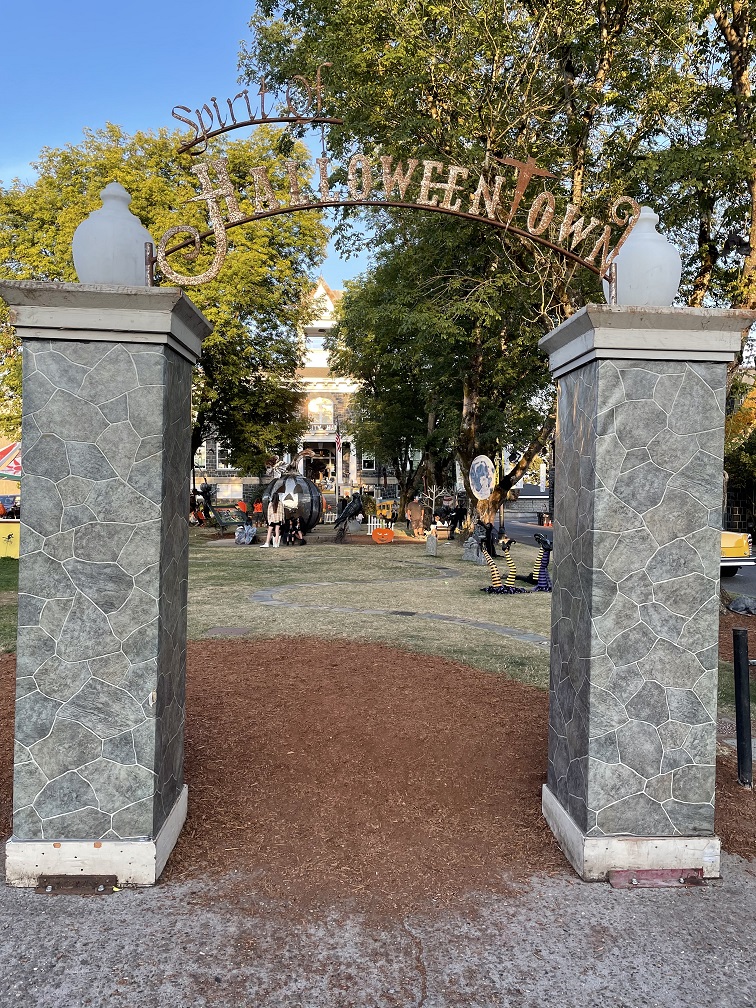 We visited St. Helens (about 45 minutes from our hotel) to see their Halloween Town display. This is the exact location where the 1998 movie was filmed.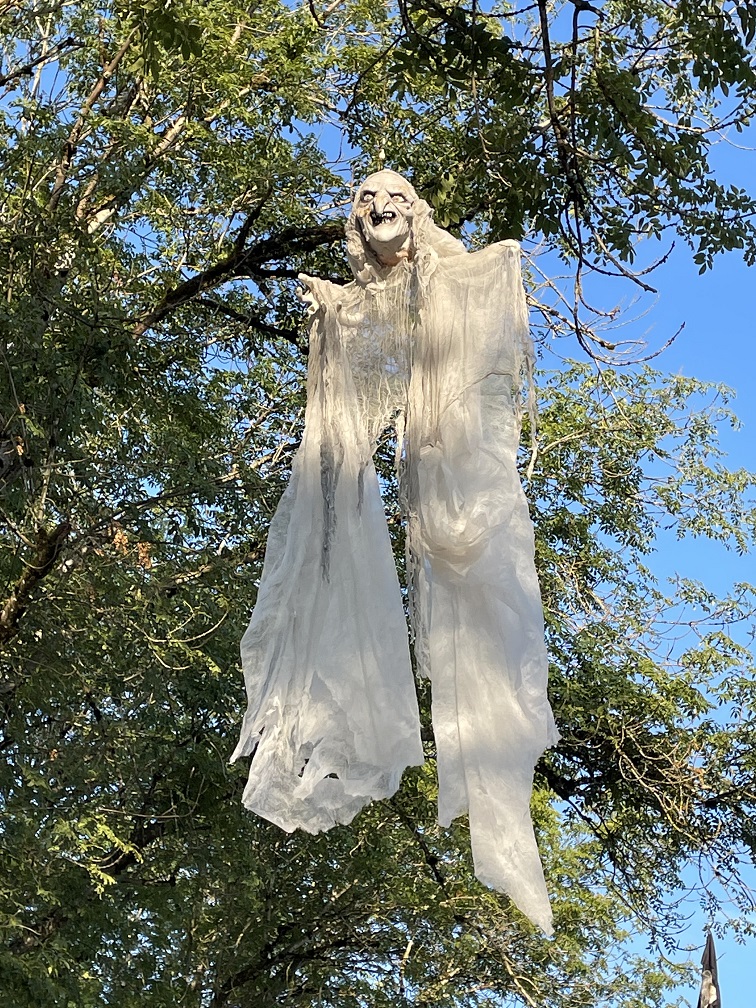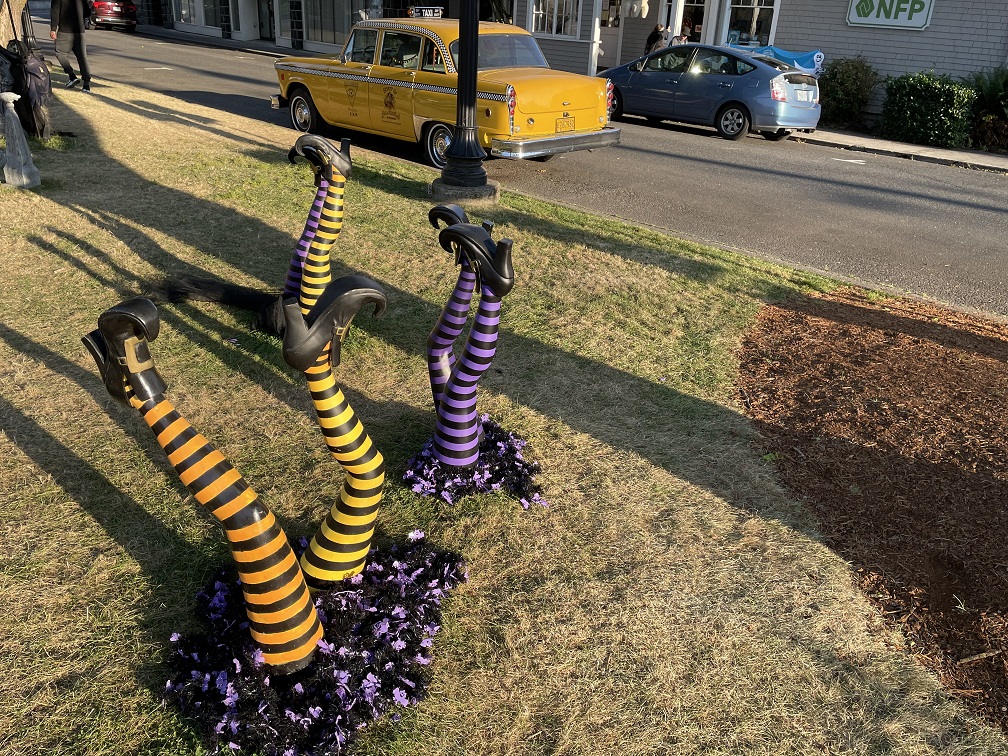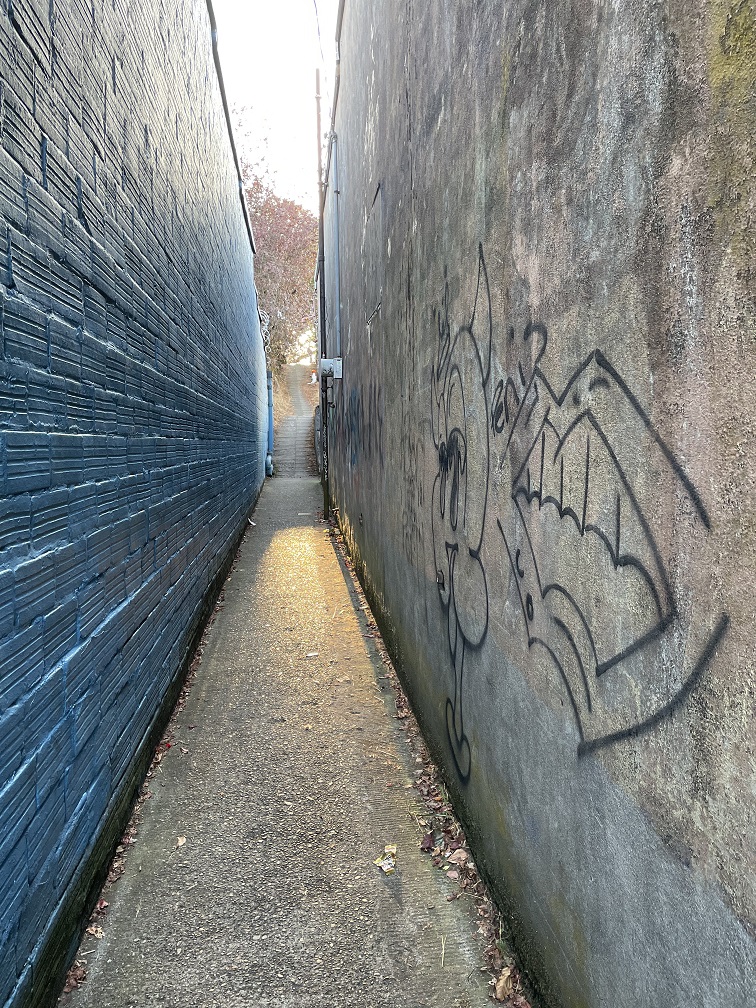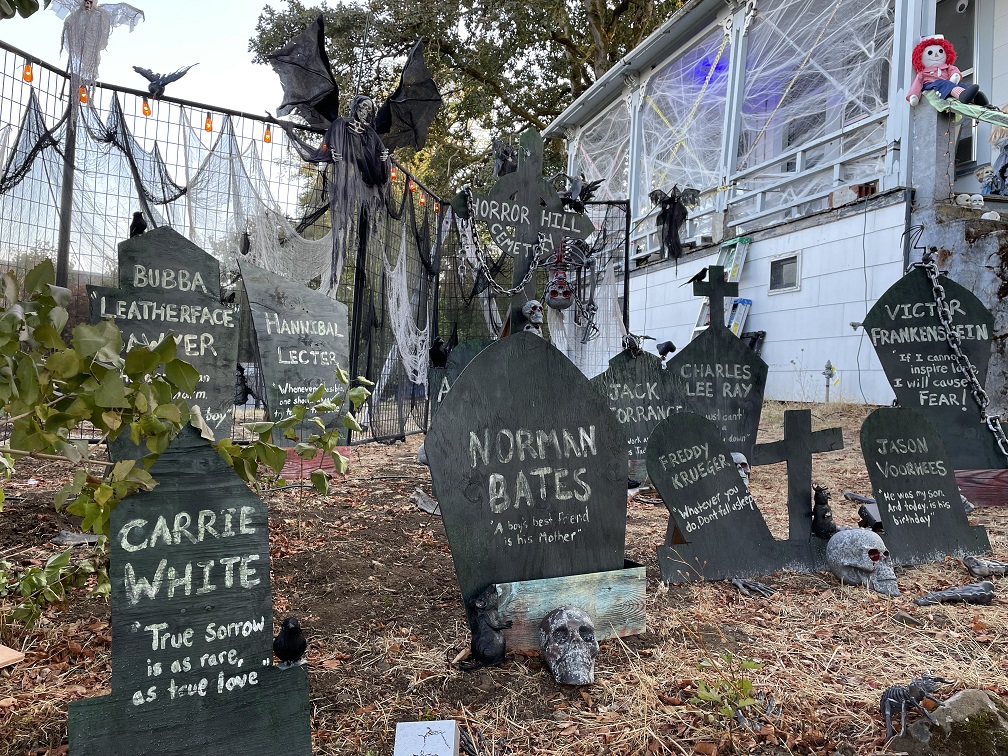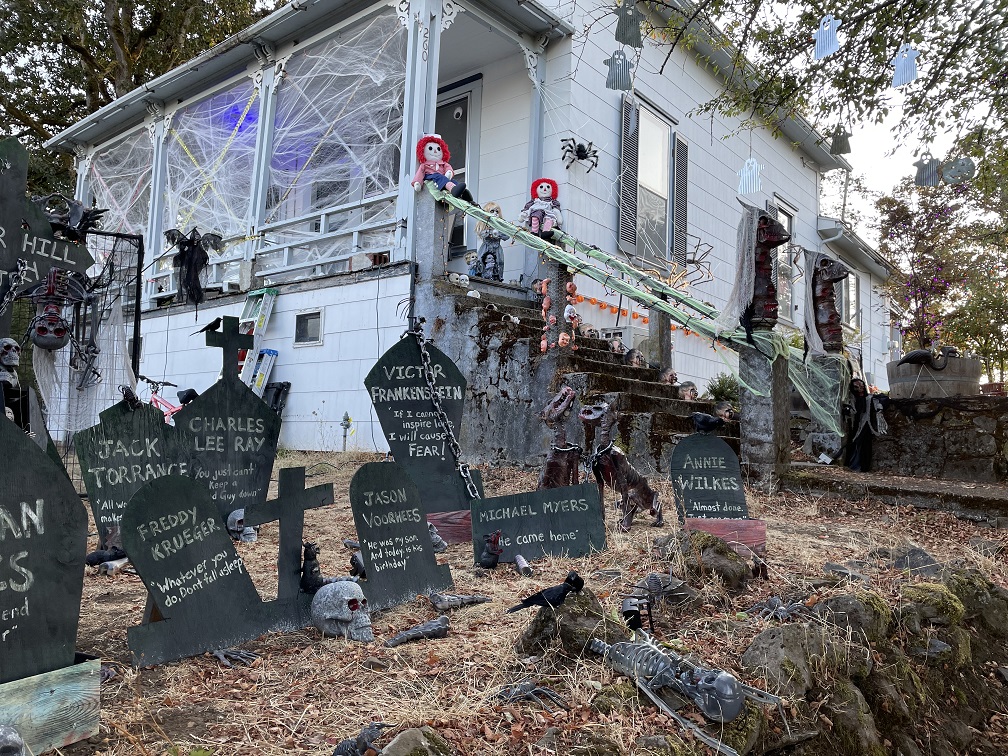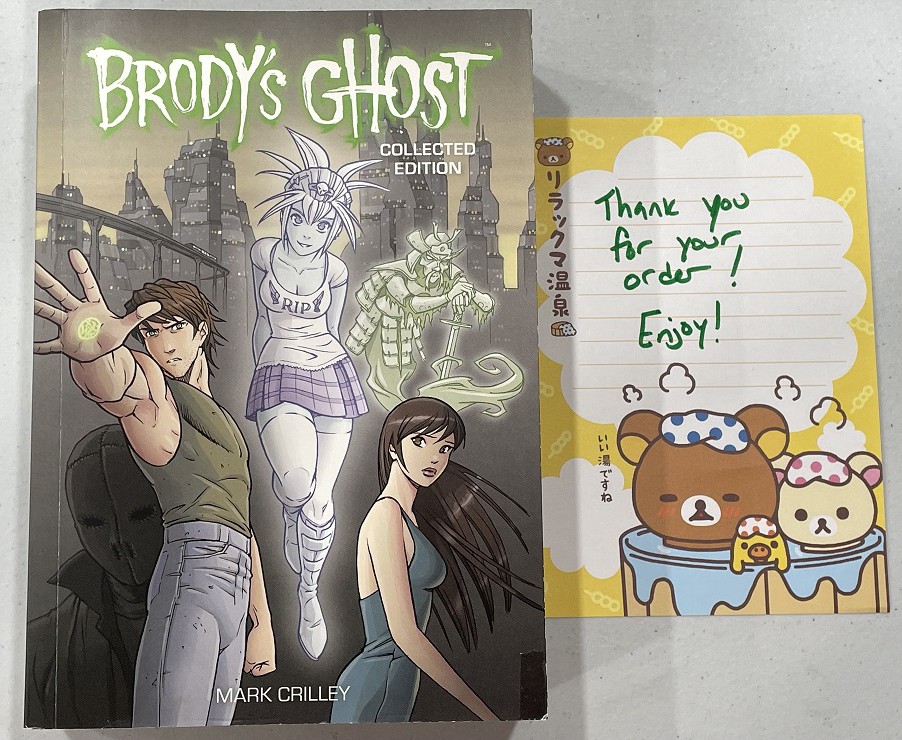 Speaking of ghosts, I bought the collected edition of Brody's Ghost which collects all 6 volumes in a 600 page tome. It's one of those harder to find Dark Horse graphic novels so it can go for $50 online. Powell's had a slightly beat up copy for $35 (no tax in Oregon) so I bit the bullet. But that same day I found it on eBay for $14.99 Buy It Now. I'd planned to buy it later that night but then the seller sent me a $9.99 offer. Talk about patience being a virtue!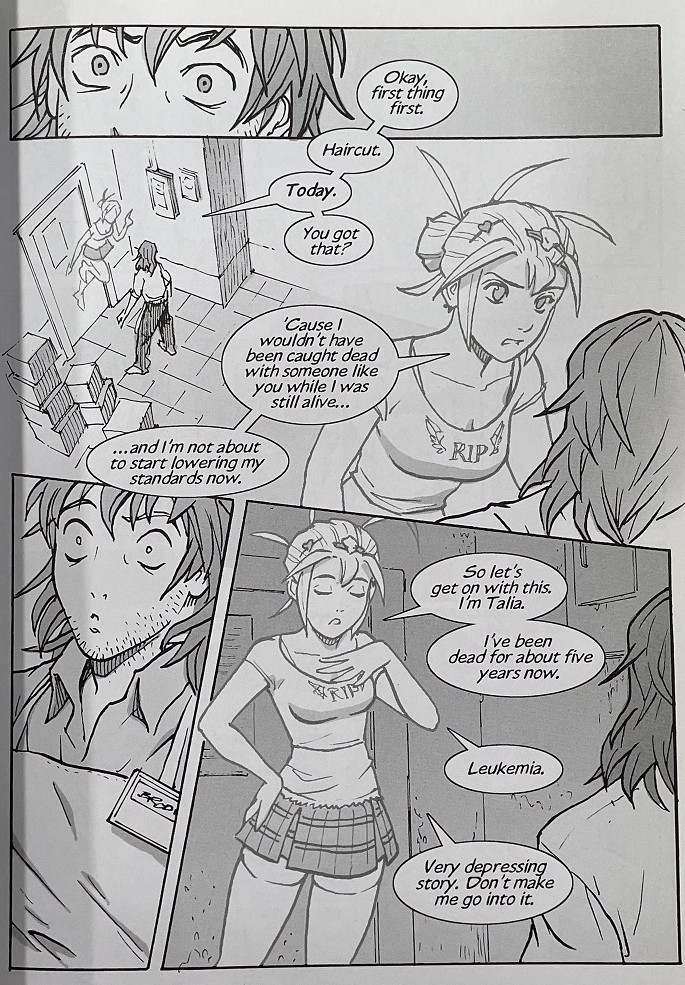 "Mix in a pinch of The Sixth Sense with a dash of The Karate Kid and a bit of The Crow, and you'll start to get a feel for Brody's Ghost." Mighty fine (and tantalizing) blurb from Wired on the back cover.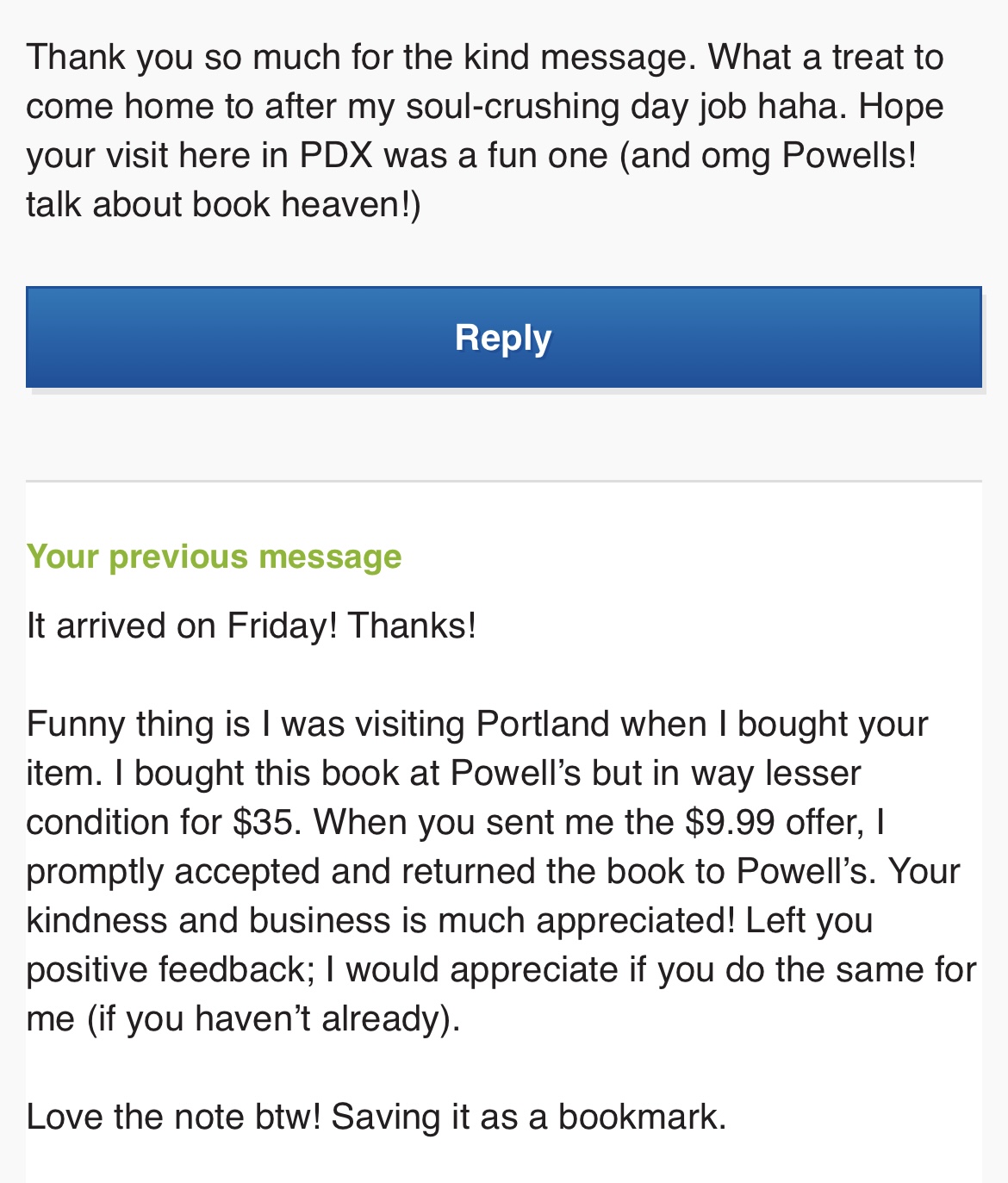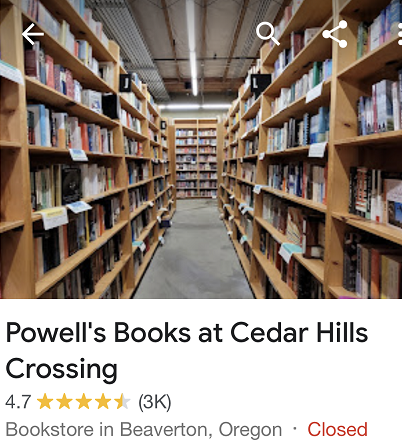 So after Halloween Town, I told my wife I'd like to return Brody's Ghost and that it might be fun to watch Smile. If so, it would be our first movie in a theater since September 2021 when we saw Shang Chi over a year ago! So I Googled Powell's and found a location in Beaverton where magically there happened to be the only late night showing of Smile. Our trip was winding down and we had wanted to try Killer Burger before leaving Oregon. Luckily, there also happened to be a Killer Burger in the same plaza as Powell's! The book store, burger joint and movie theater were all within a half mile of one another. Serendipity!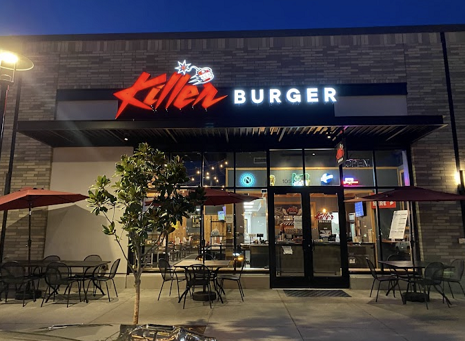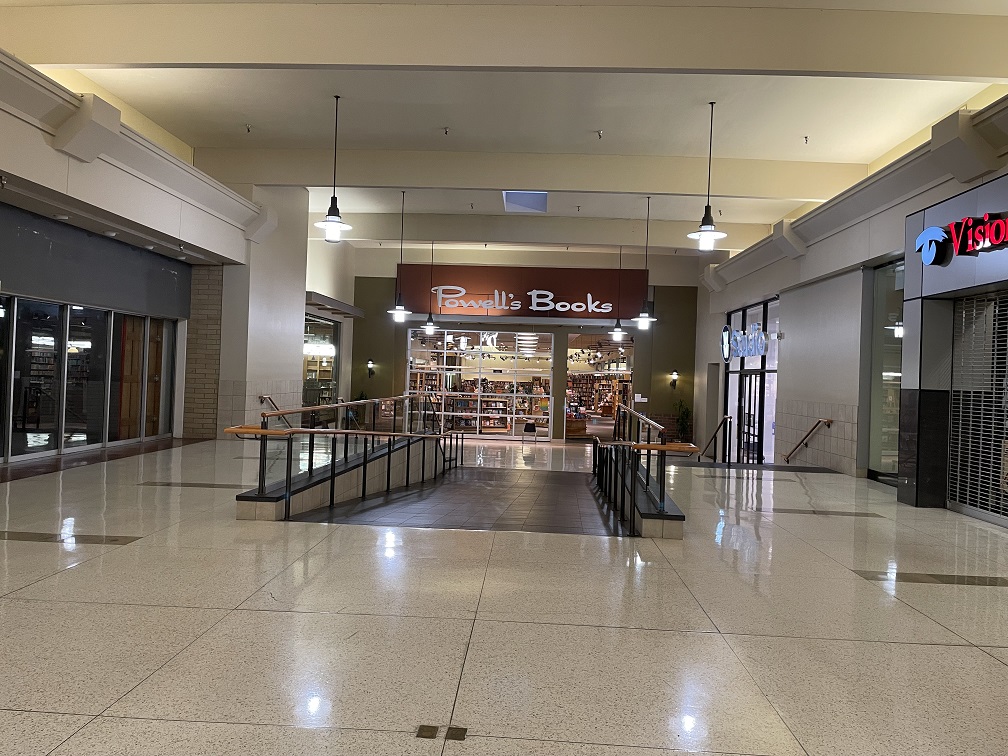 The Powell's location in Beaverton is tucked away in a small mall. I remember seeing the store sign looming in the horizon and getting all excited, ha!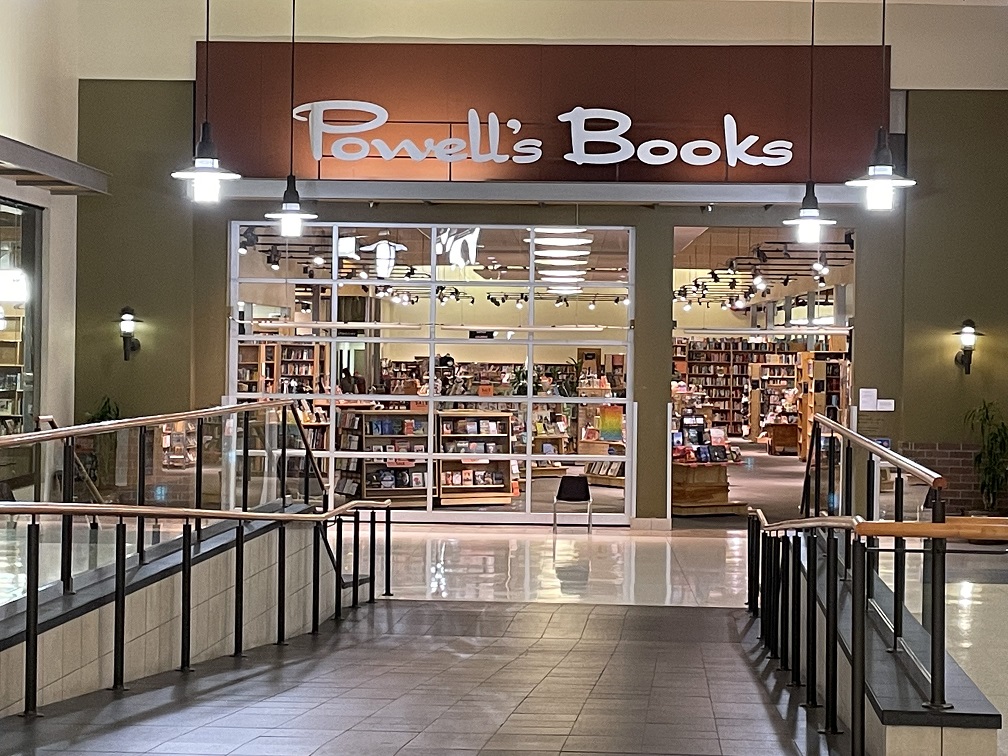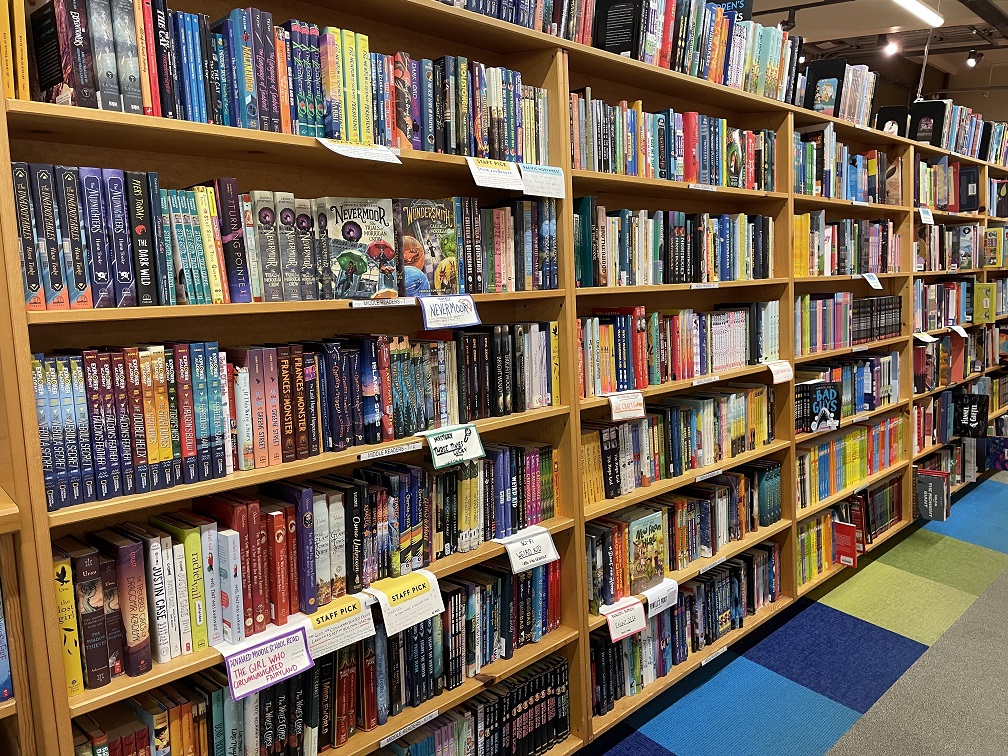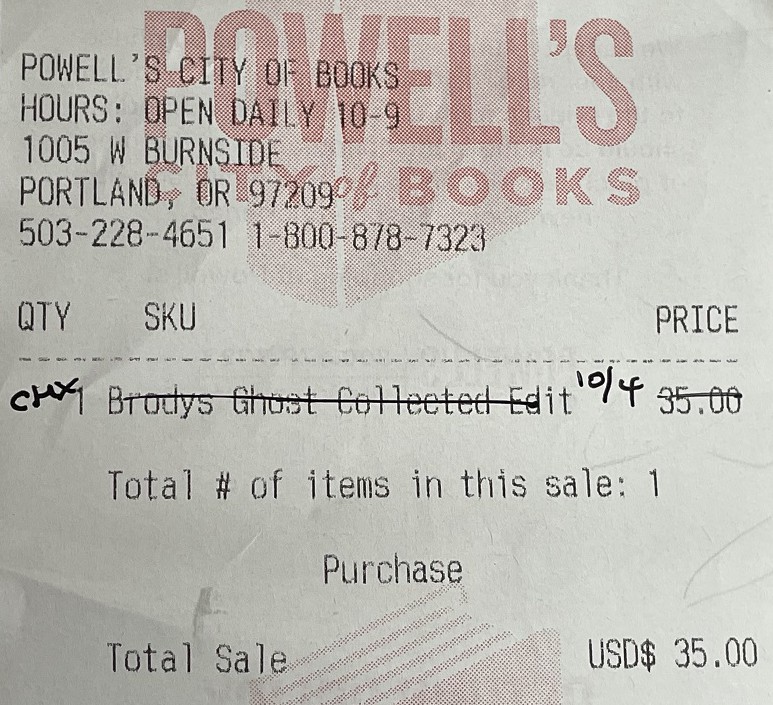 During the return I was chatting it up with the cashier. I found out he grew up in the same area as I did. It was pretty random but super cool. As mentioned earlier, I returned Brody's Ghost because an eBay user sold it to me for under $15.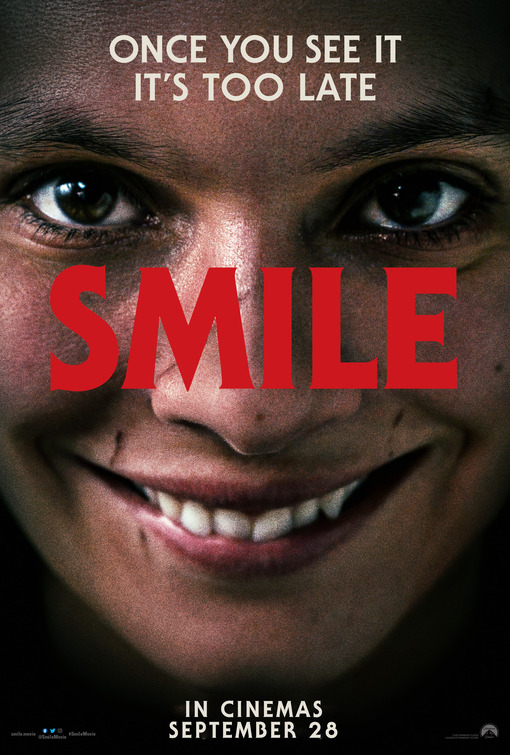 After returning the book and enjoying our greasy burgers, we caught Smile in the nearby theater. We both liked it a lot. It felt a bit like It Follows but even better. I highly recommend it. It was way better than that piece of crap Halloween Ends.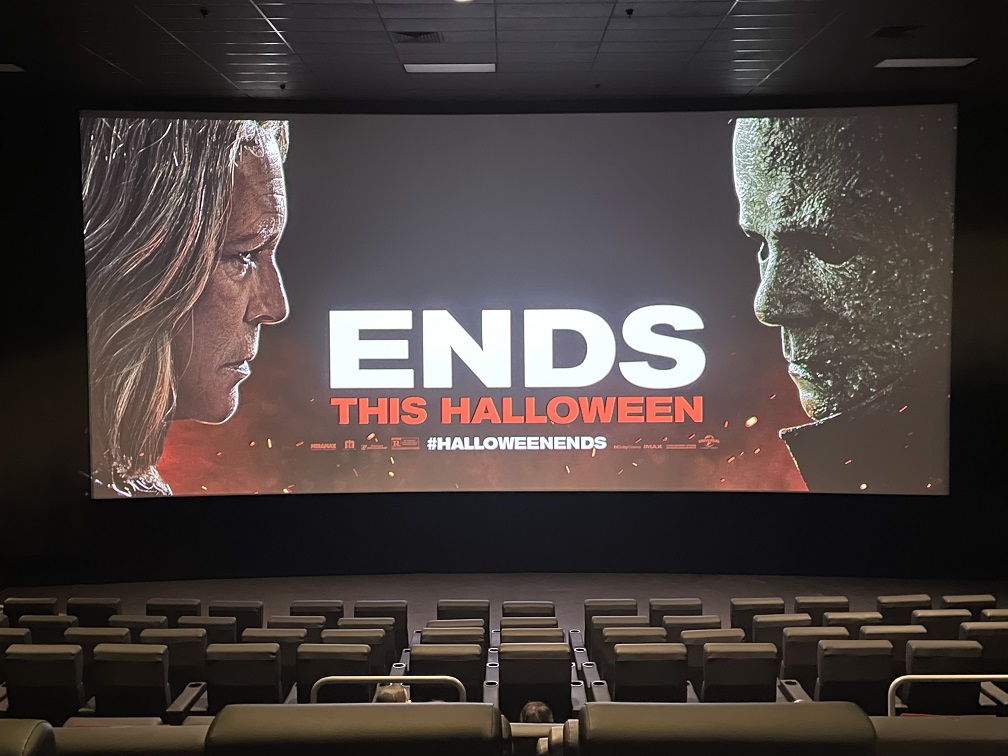 On a random note, we saw a screening of this film a few days in advance. I was so disappointed. They did Halloween fans dirty. Go watch Smile instead…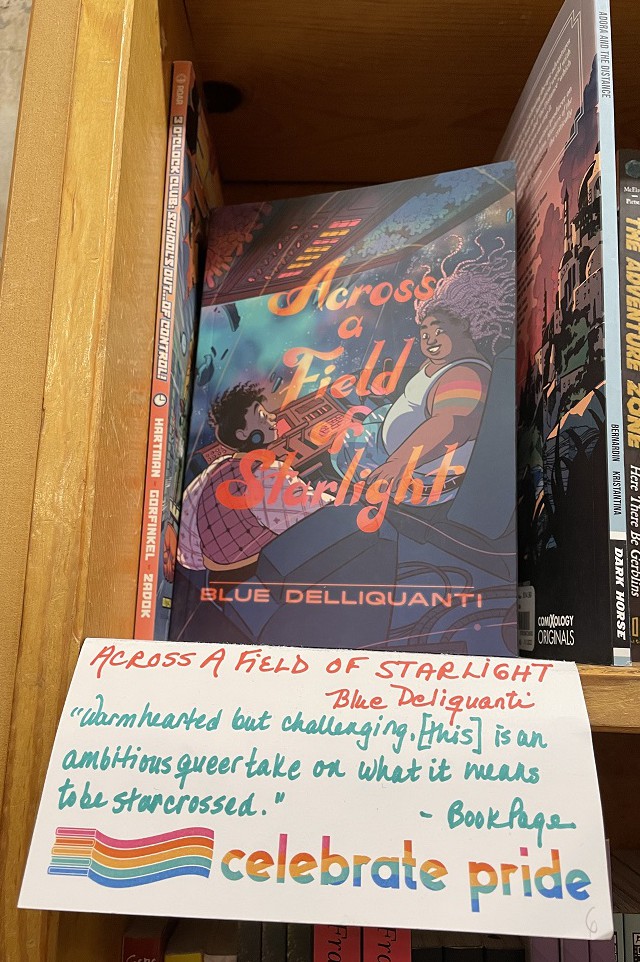 In total, I bought 14 books from the 3 Powell's locations. Let me share quickly each book and a sample page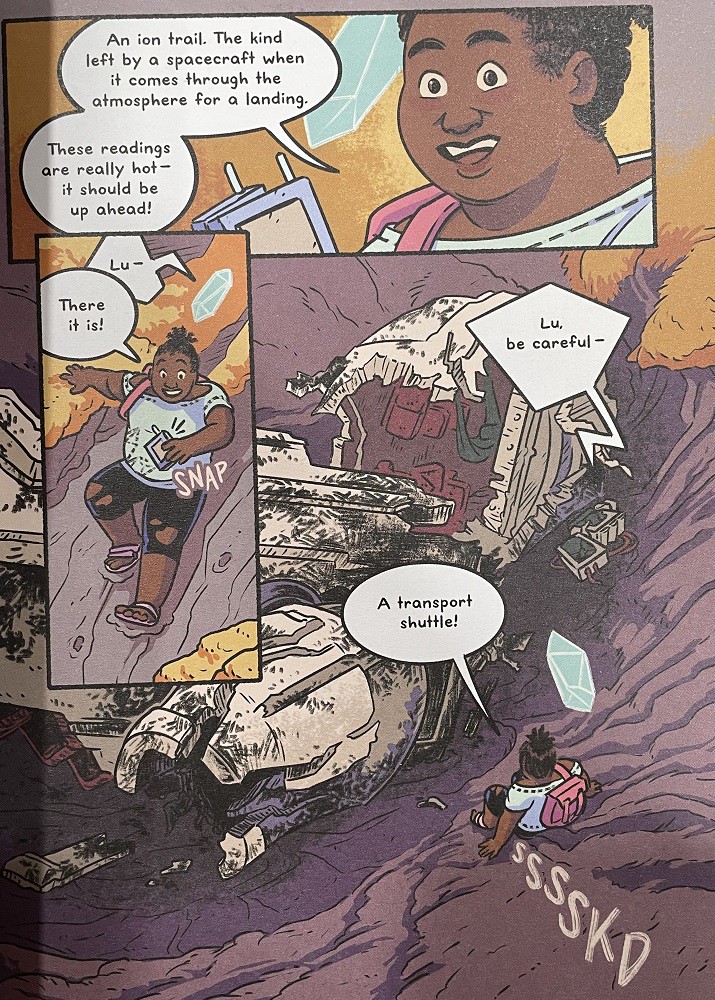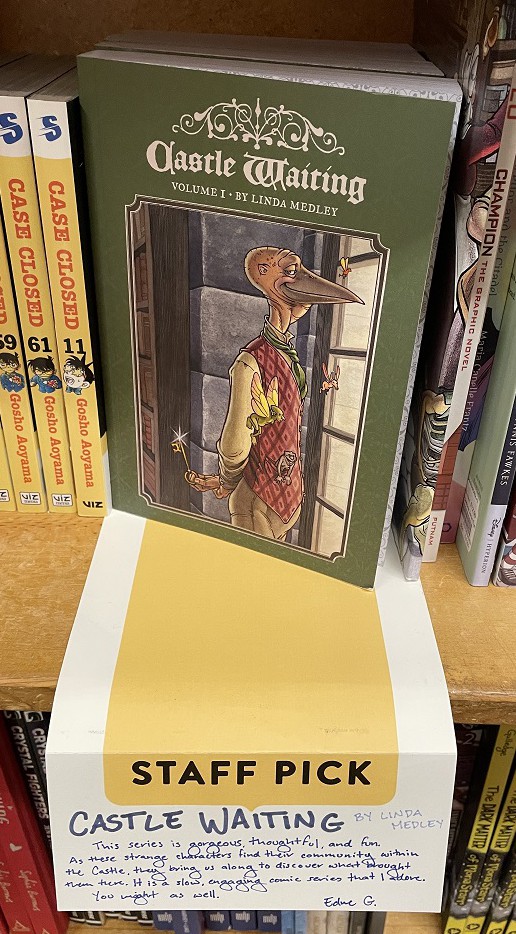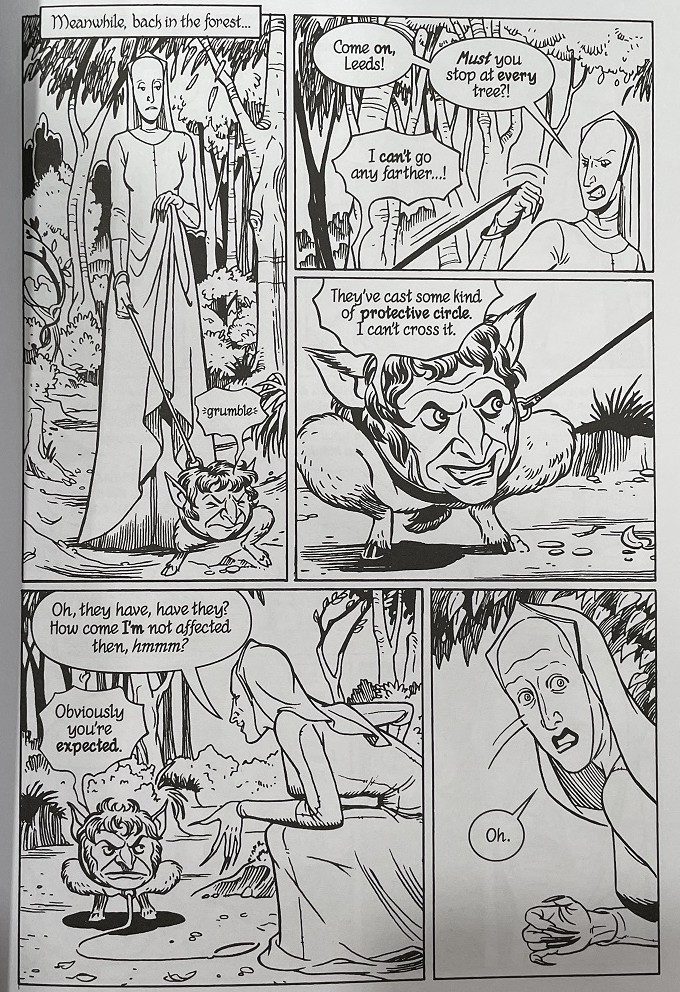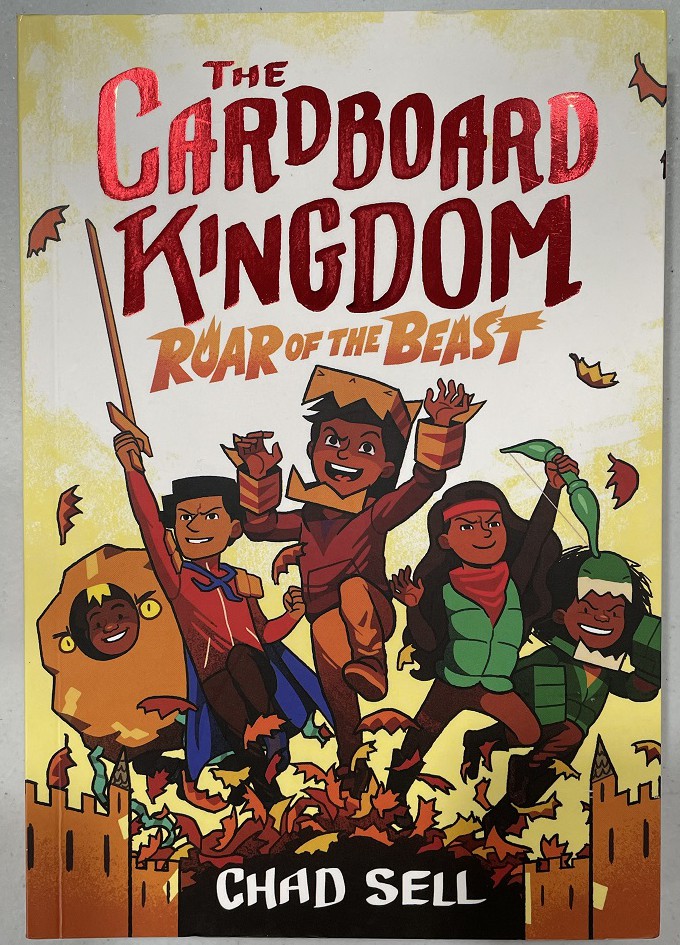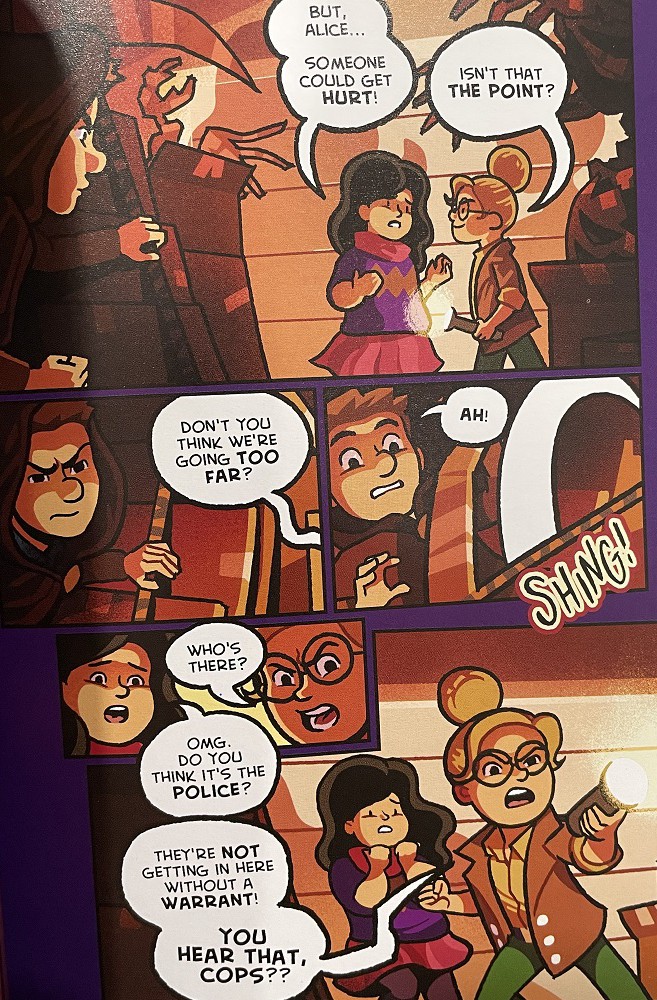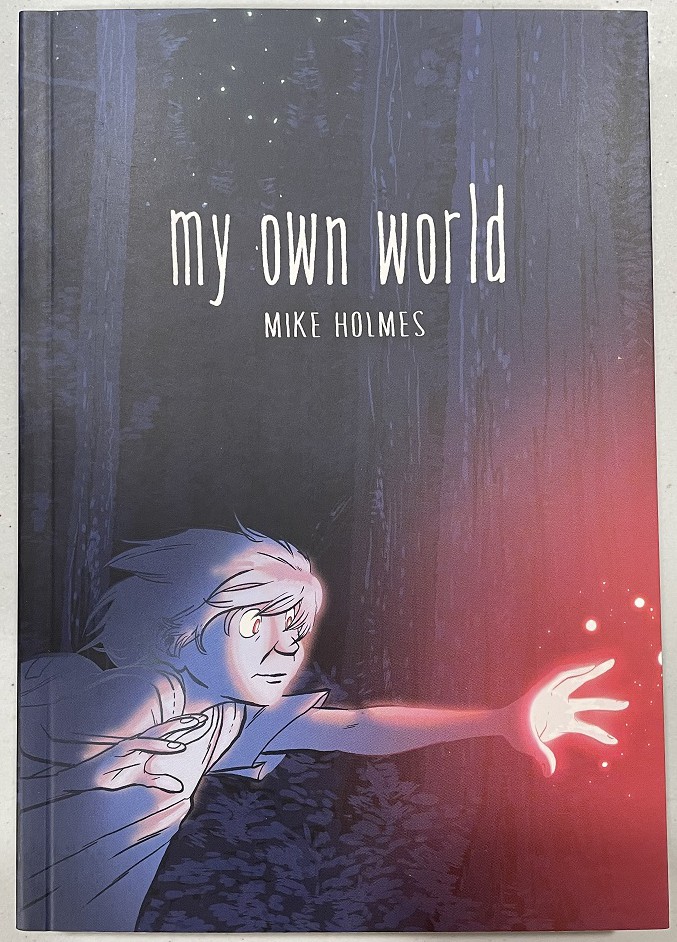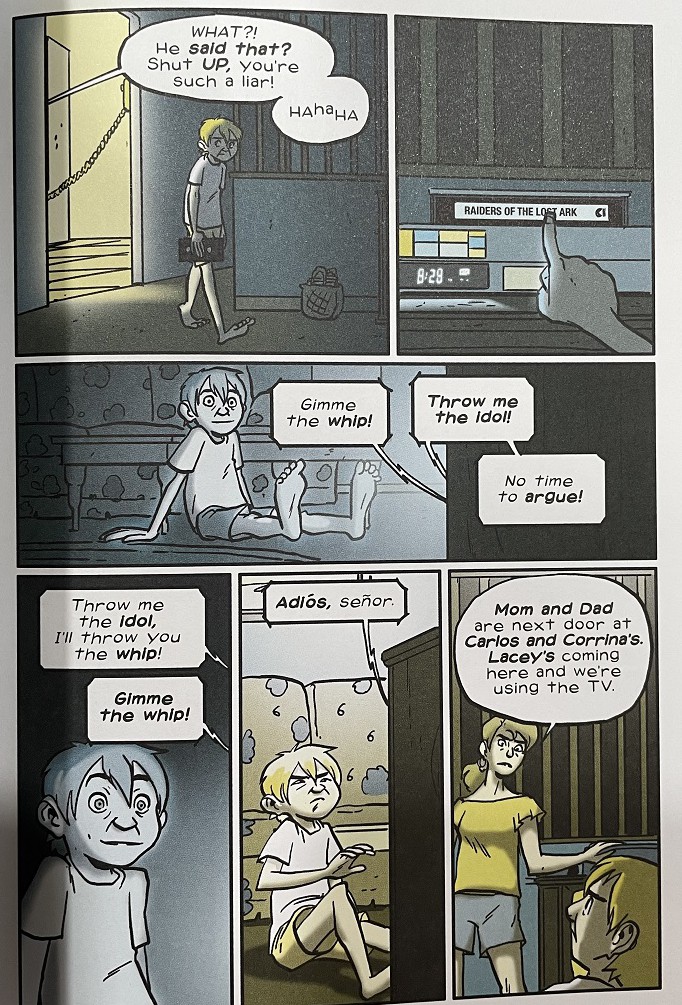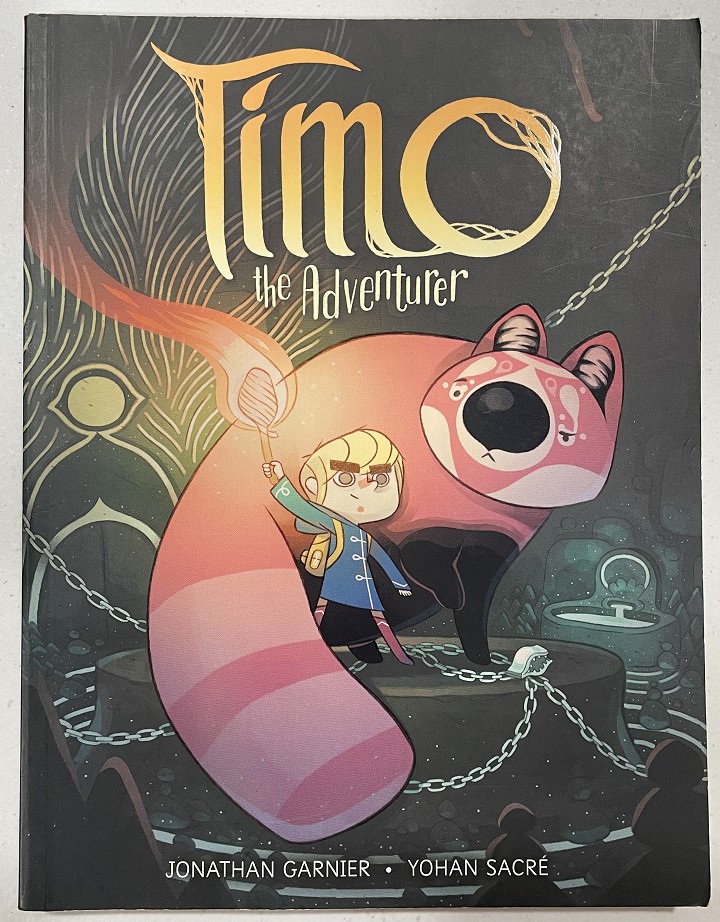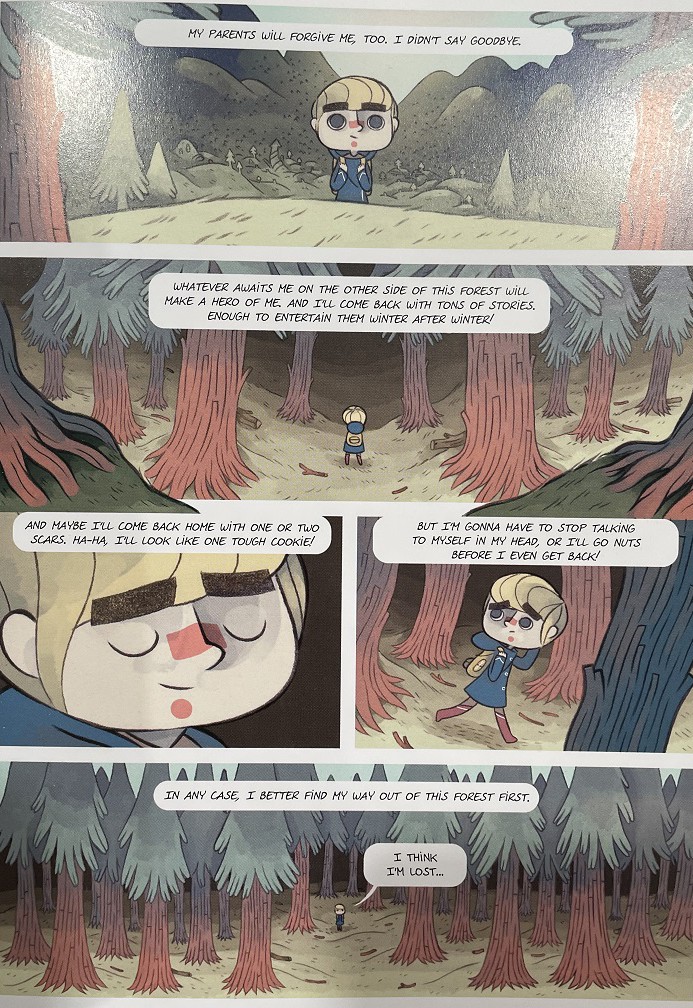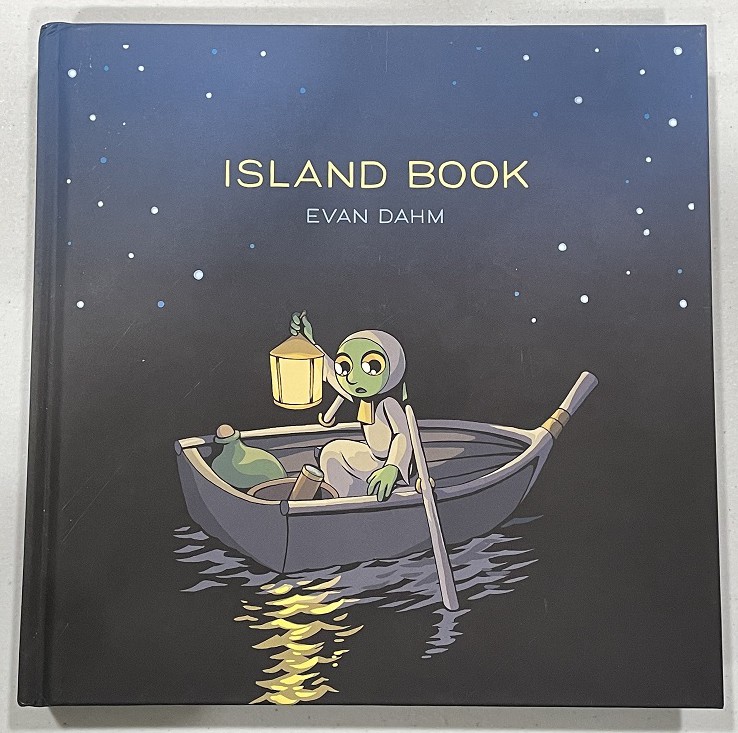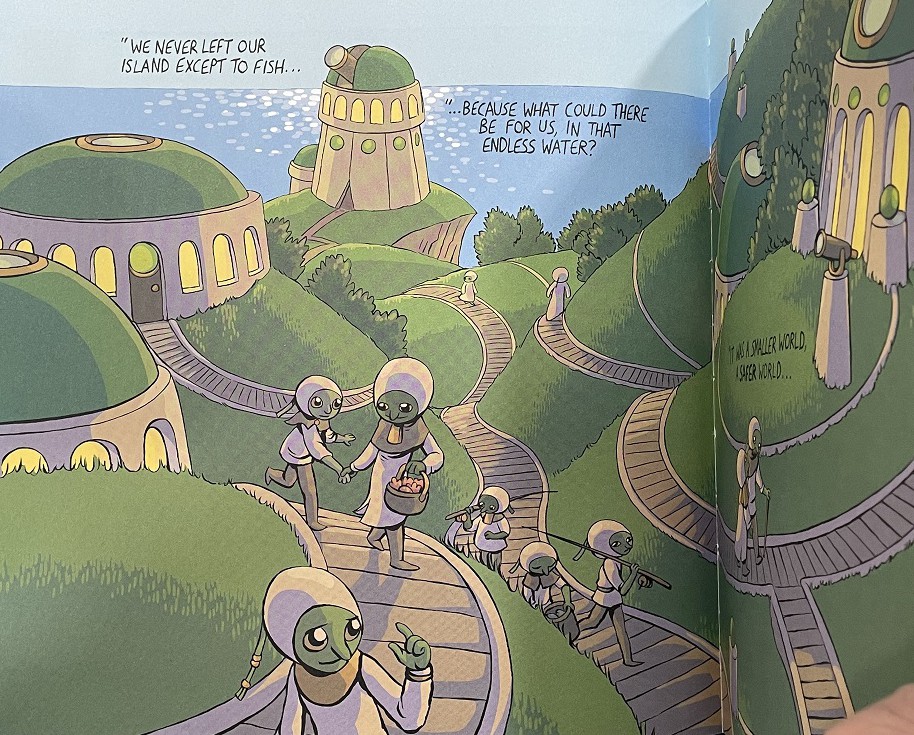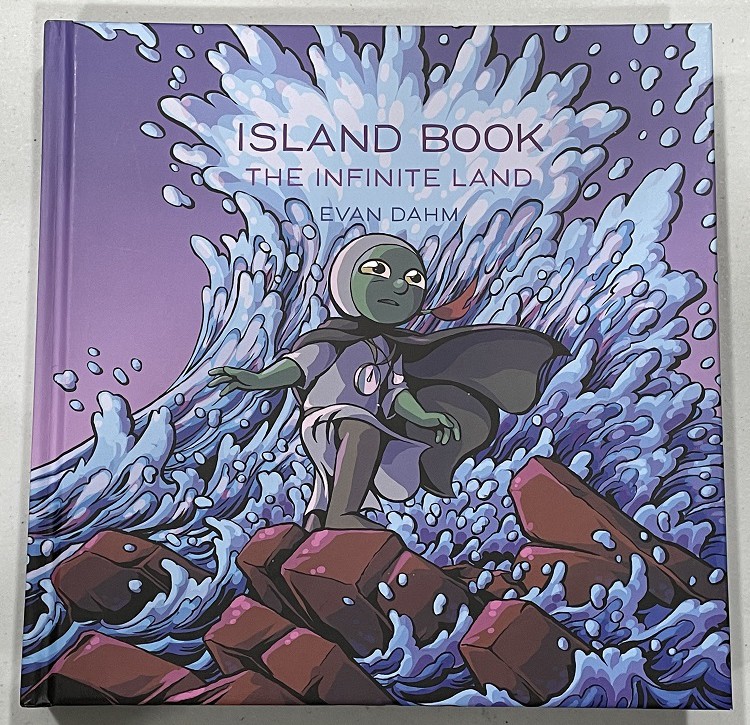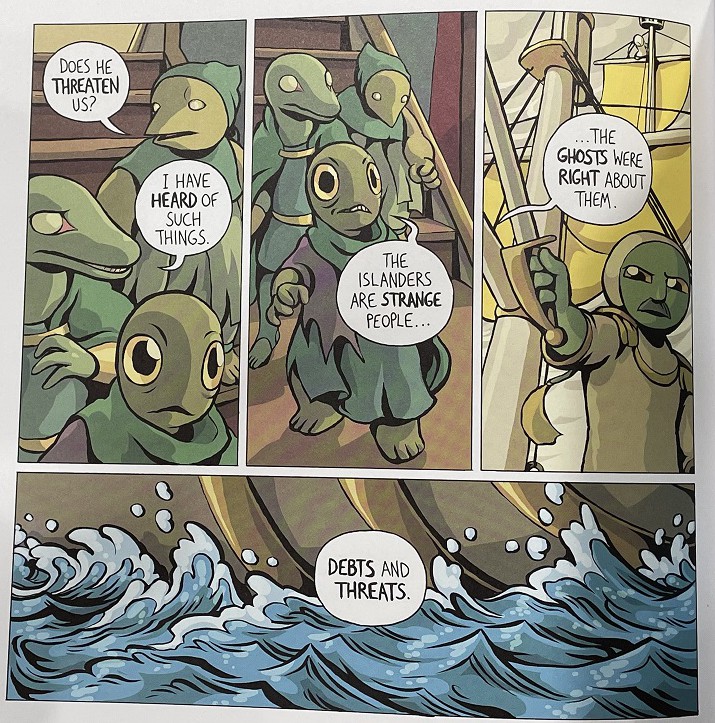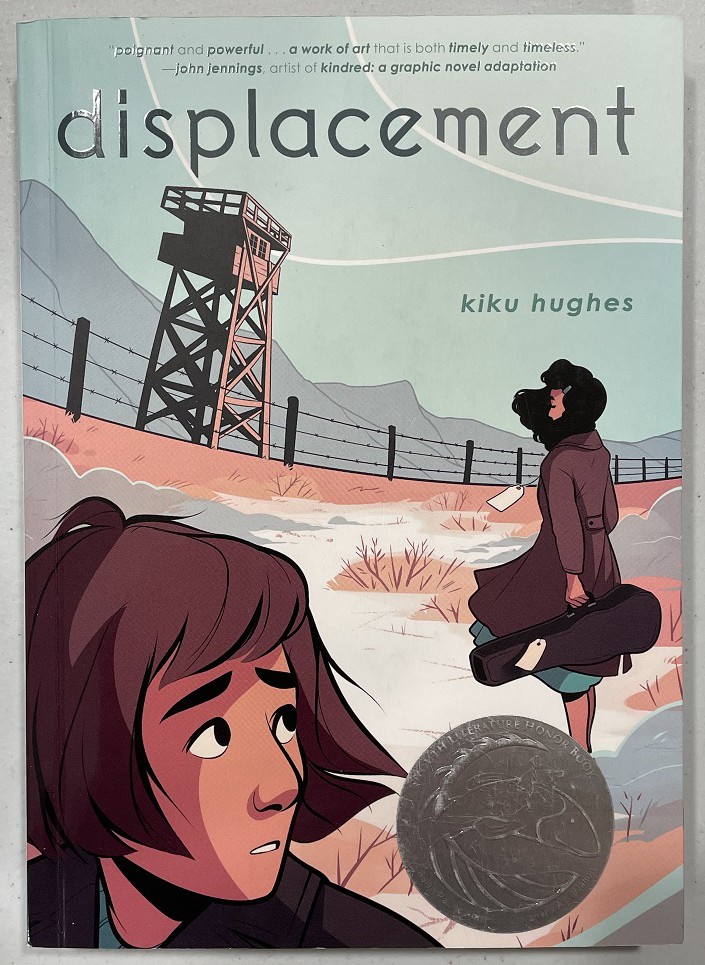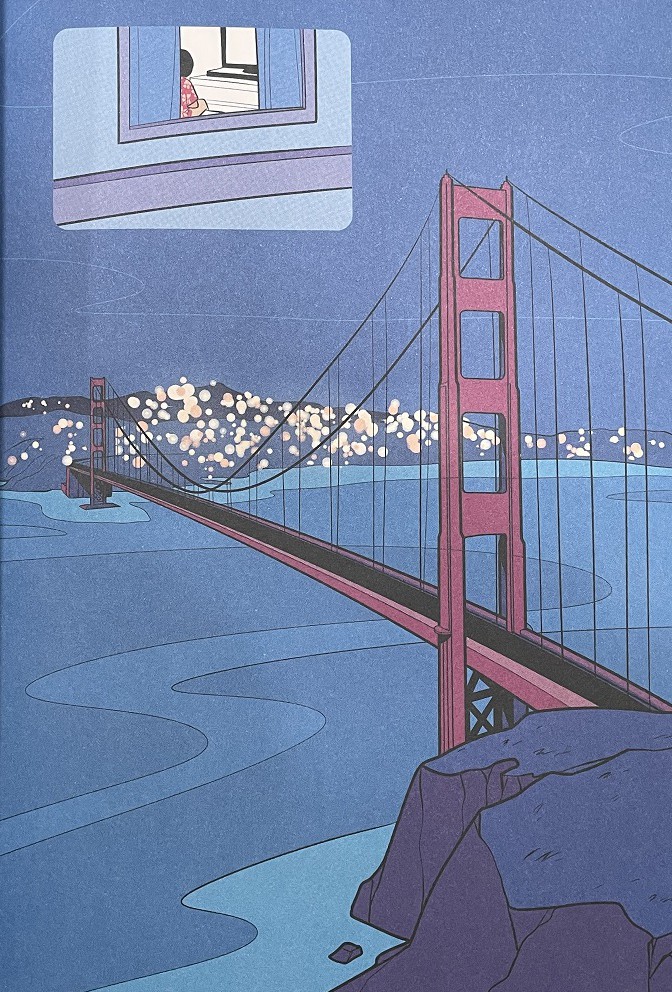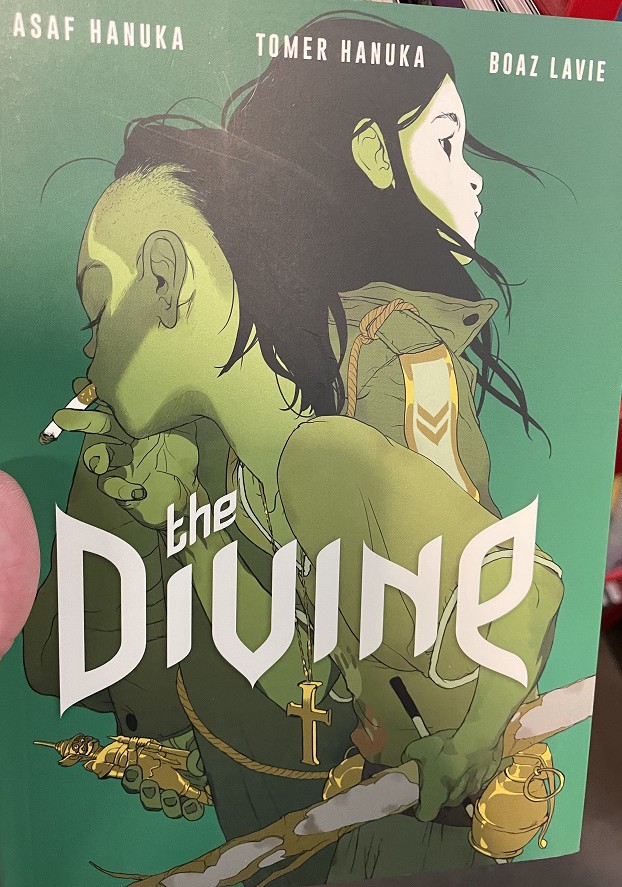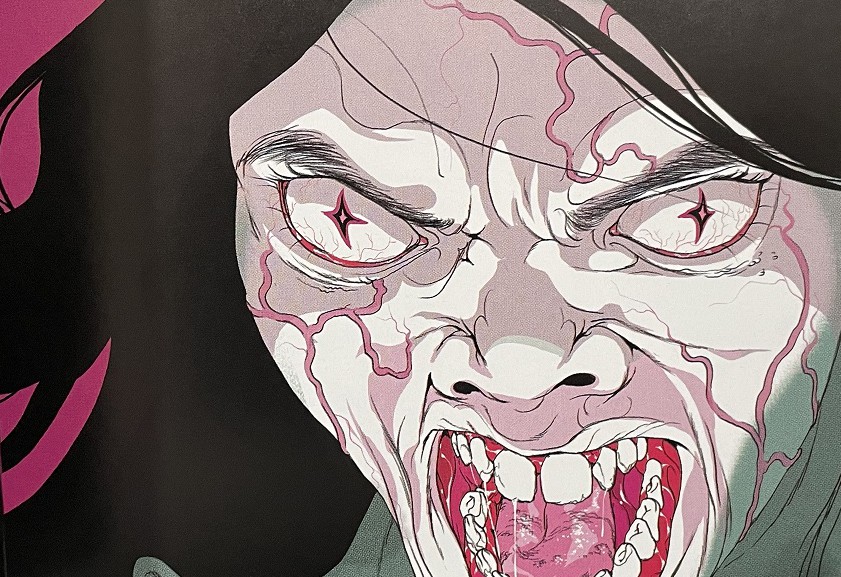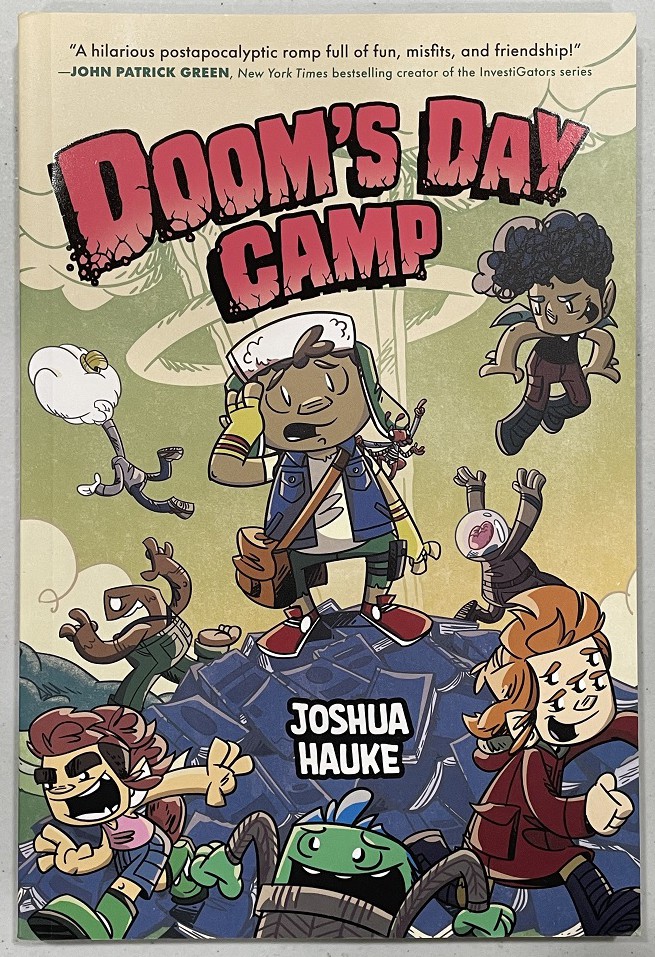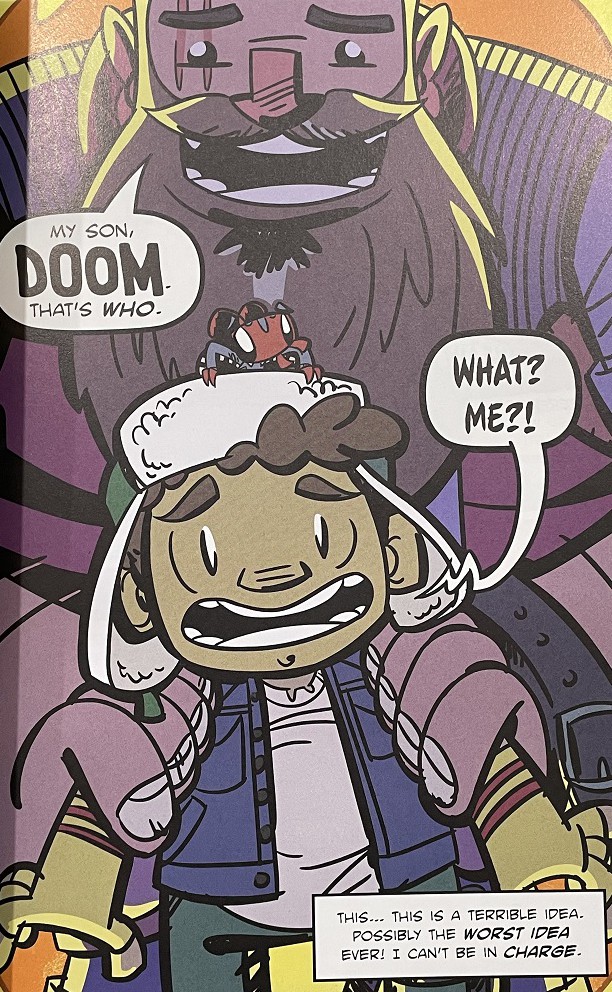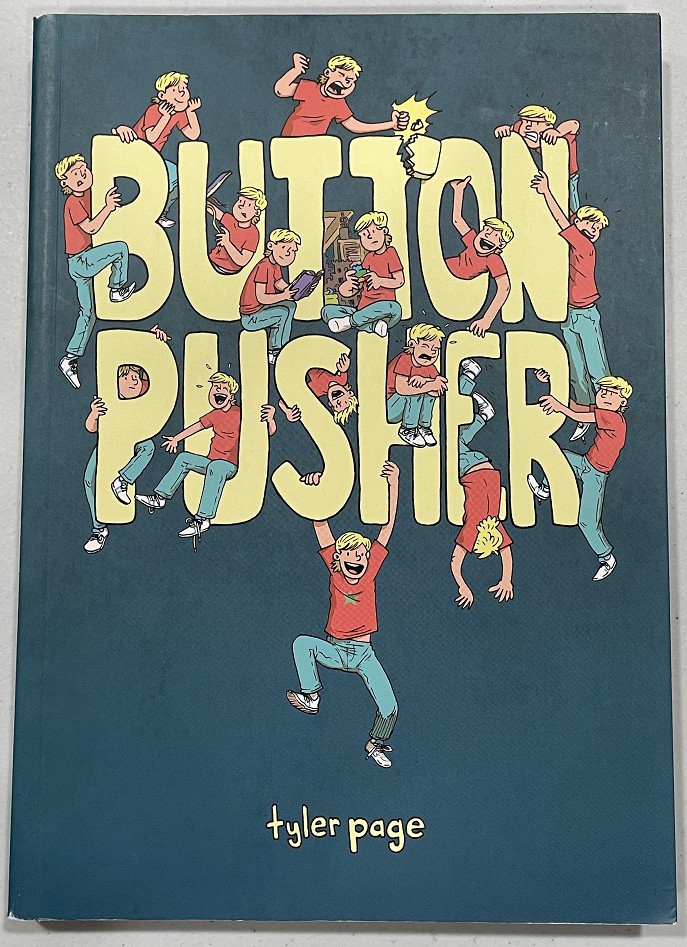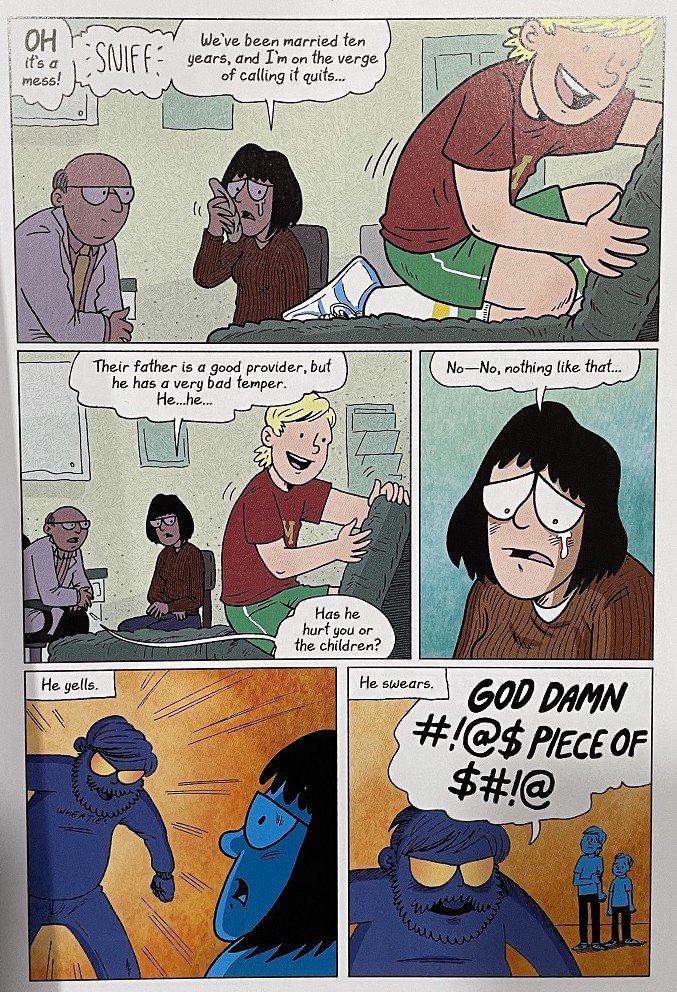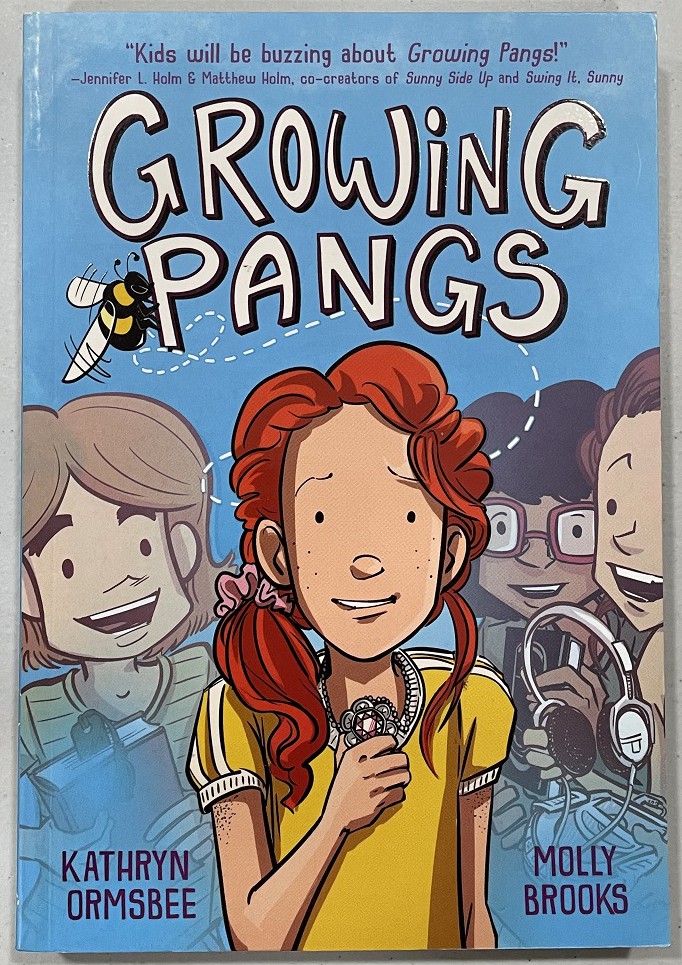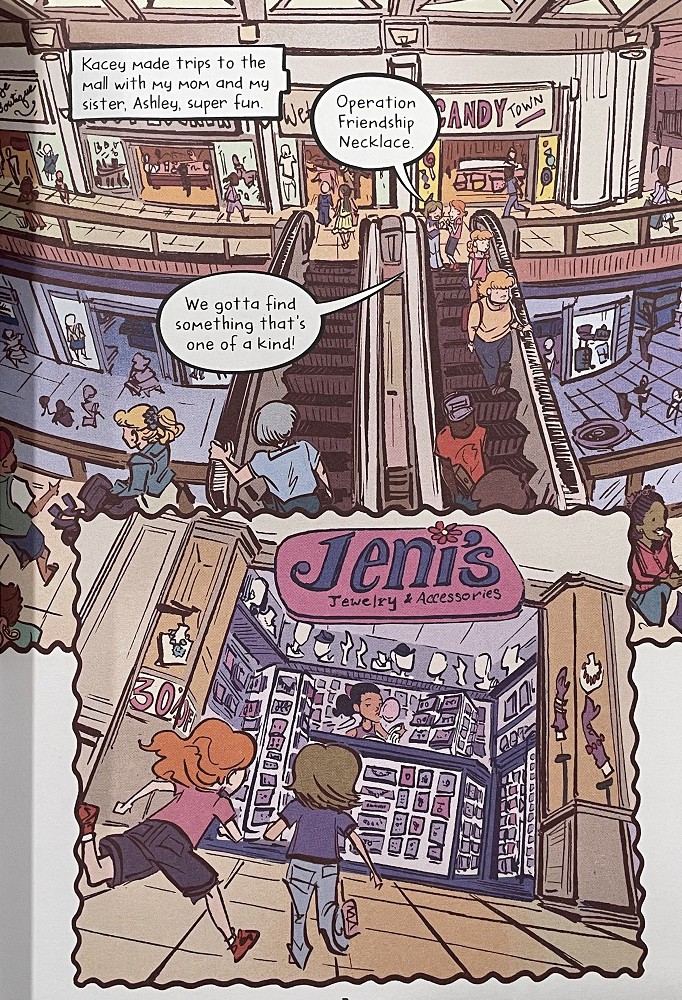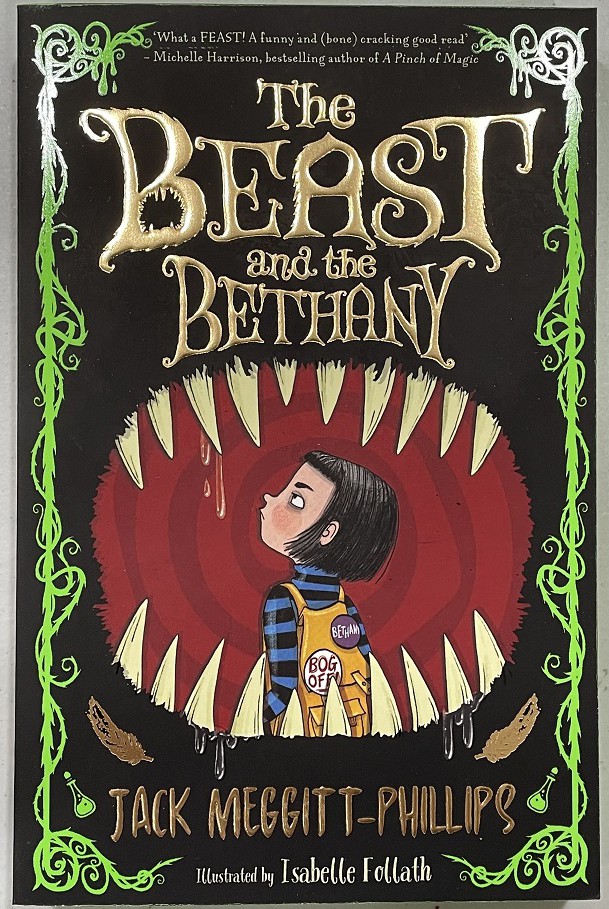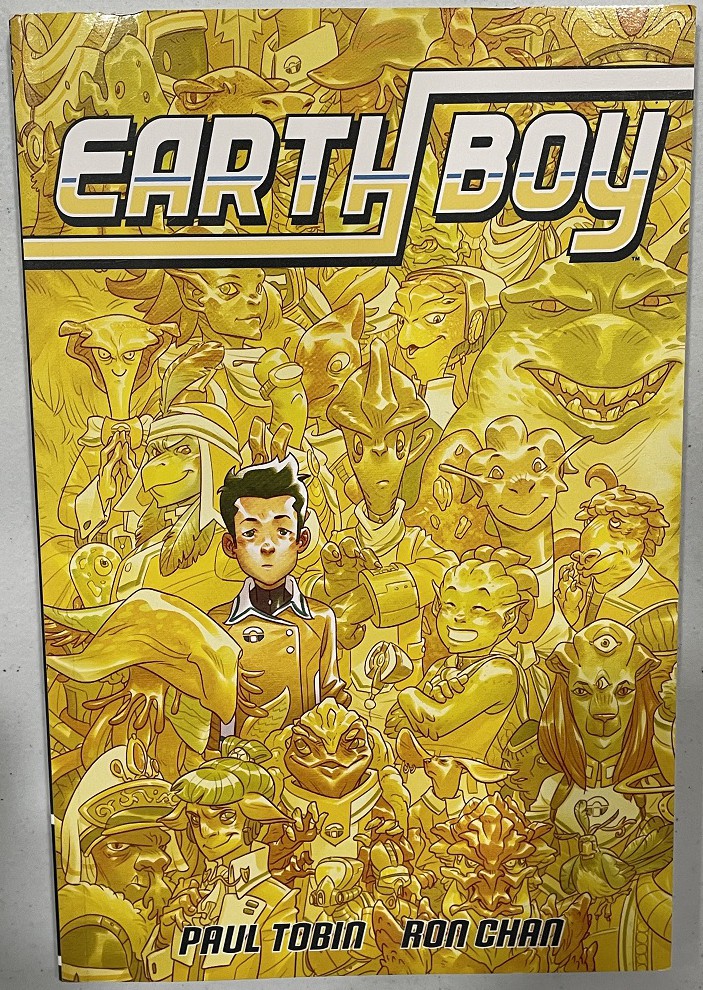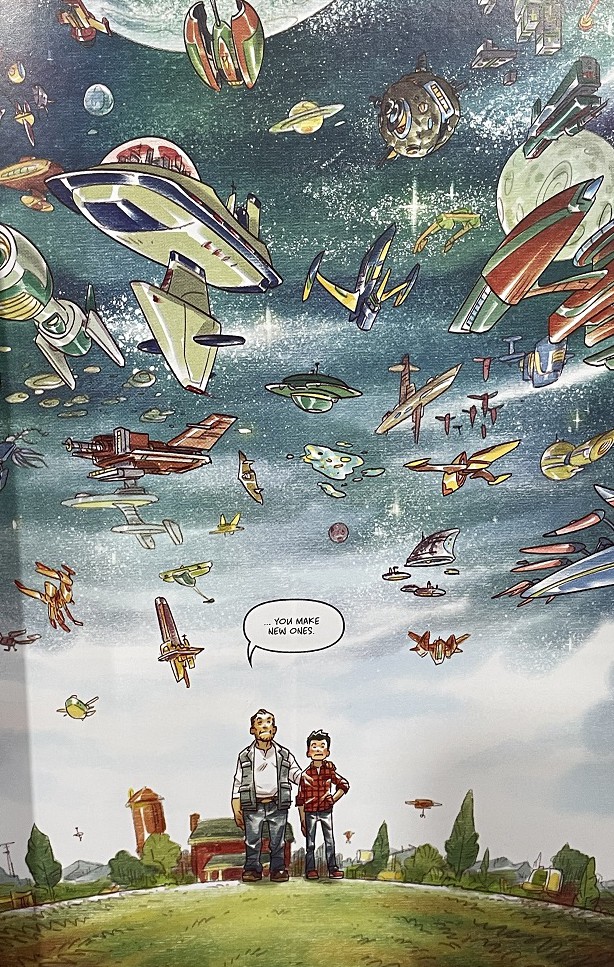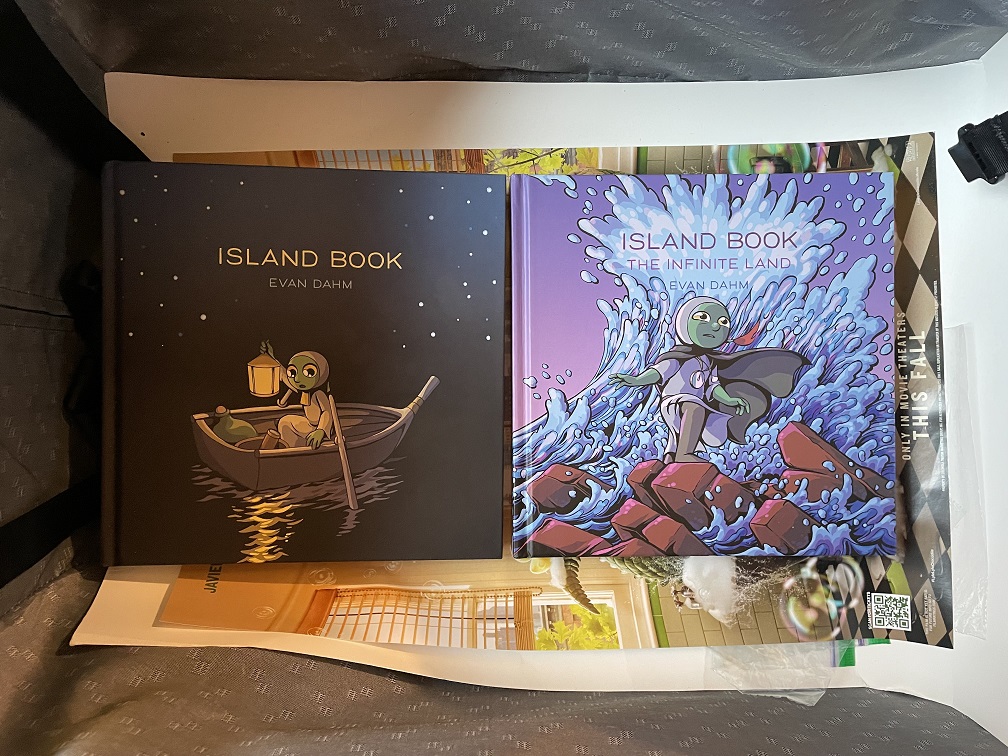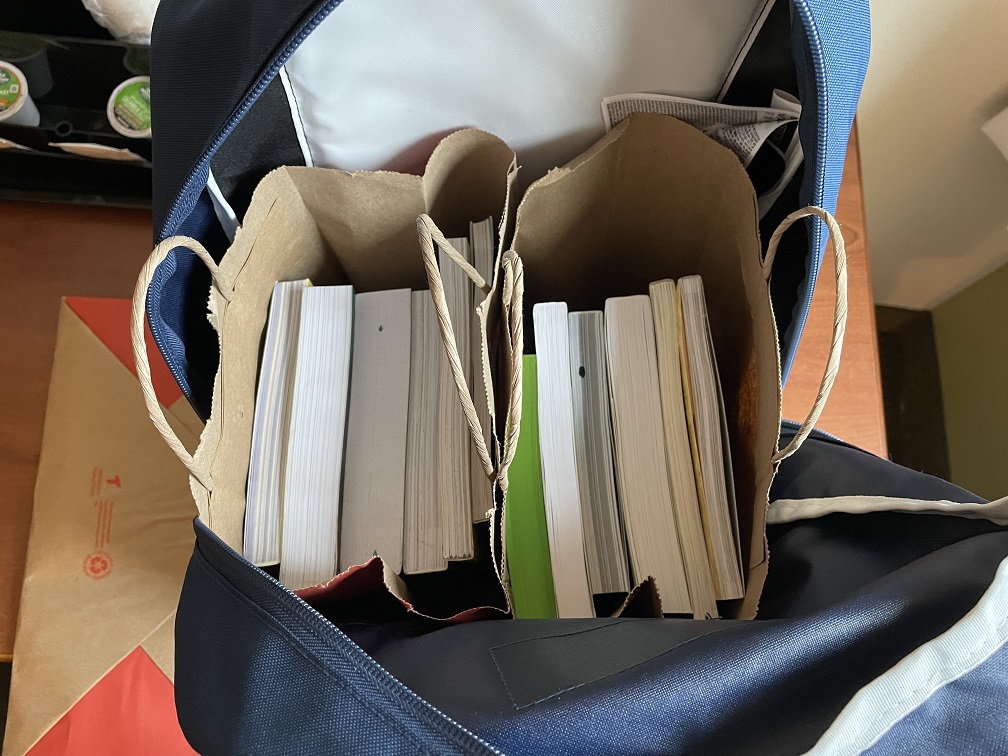 CLOSING THOUGHTS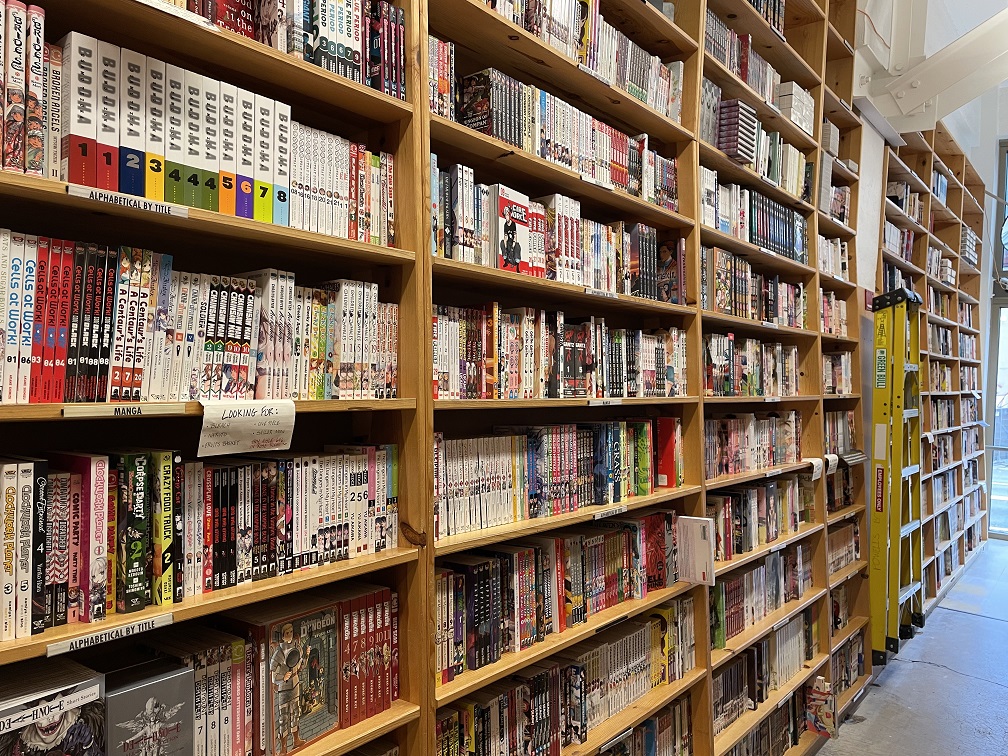 We had a great time in Portland. We ate at a ton of food carts. I had a blast at my book stores. We video chatted with my parents multiple times a day so that we could see our almost 5 month old son, Owen. Portland was a lovely little getaway but we were ready to go home and be with Owen again. I hope to take him when he's around 6 or 7 years old. I have a feeling he'll grow up liking books, ha! And that he would feel like a kid in a candy store at Powell's, where the aisles stretch on as far as the eye can see. My wife also wants to see the leaves change colors, which unfortunately we went too early to be able to see. So anyway, hope you enjoyed this little trip to Portland with me. Until next time!