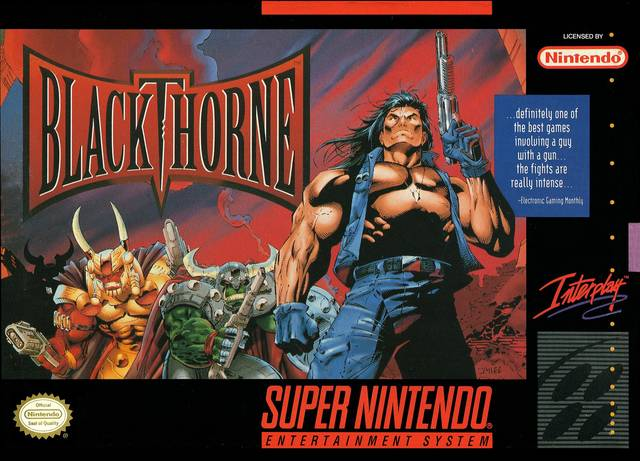 It's no secret that the SNES lacks in the abundance of "mature games." The Genesis is more well known for its darker, grittier games while the SNES is often seen as the system with super colorful, bright, "cutesy" type games. With furry critters, mascot platformers galore and cute mannerisms when said mascot is idle. However, that doesn't mean the system was completely devoid of mature games. One of the very finest in that department is BLACKTHORNE. Players assume control of Kyle Blackthorne, an elite badass mercenary who is easily one of the coolest protagonists in 16-bit history. As a kid playing this you couldn't help but feel so BADASS carrying a sawed-off shotgun and blasting goblins to Kingdom Come. Only you can deliver swift justice in a war-swept nation of chaos!
"I HAVE COME HERE TO KICK ASS AND CHEW BUBBLE GUM. AND I'M ALL OUT OF BUBBLE GUM"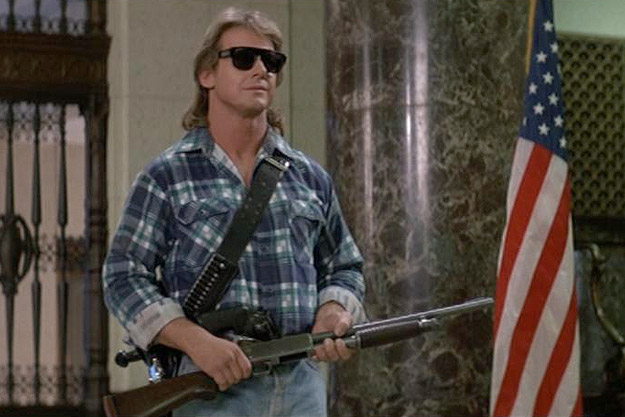 I first played Blackthorne back in '94 when I rented it for my brother for the weekend. We fell out of our chairs when my brother "accidentally" shot a good guy and actually killed him. The game has been firmly embedded in my gaming heart ever since. There's just something really cool about Blackthorne. It feels different from your typical SNES game, and there's something to be said about that. Hell, I still have the poster EGM handed out to subscribers back in the day. I love its comic book-like art style. It proudly hangs in my game room to this day. Each time I walk in I take a moment to not only admire my collection, but the artwork of the poster as well.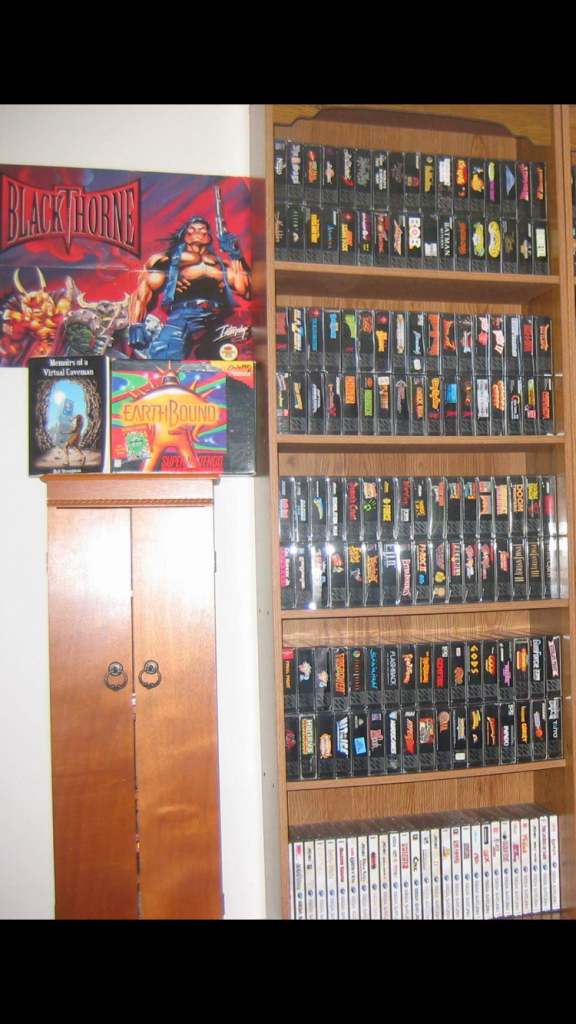 Blackthorne may not be a Super Nintendo classic per se, but damn if it doesn't come rather close. It captured my imagination more than 20 years ago. It's a game I enjoy coming back to again and again still to this day. Part of what captivated me so much was the game's story and opening cinematic. I always felt this would make such a cool sci-fi movie. The intro absolutely resonated with my 11-year-old being at the time. It set the scene perfectly, creating a moody, morbid world of good versus evil. The whole prodigal son angle adds even more intrigue. I mean, who doesn't love a good redemption story?
Bee tee dubs [TELL ME … YOU DIDN'T JUST… SAY DAT -Booker T], here's a fun little fact. This is a "lost" review from my original site, RVGFanatic.com. I worked on it all October long, and was set to launch it right on the eve of Halloween 2015. That's when I first discovered I couldn't. Never fret, this "lost" review is now being restored and revealed for the first time in the history of cyberspace. Can't you just feel the excitement bubbling over? [It's practically up to my neck… -Ed.]
RAMPAGE, RUIN AND REDEMPTION…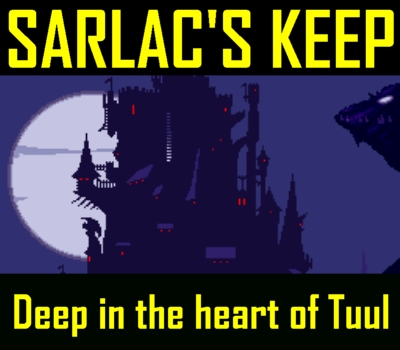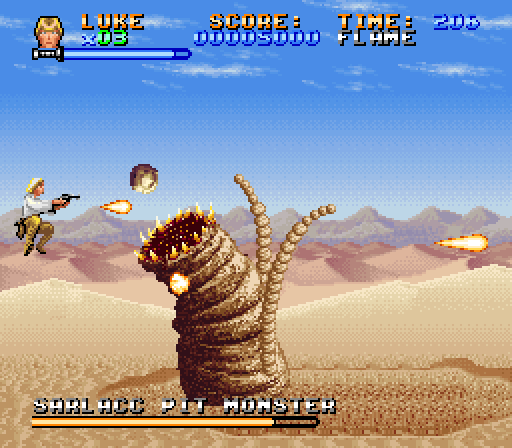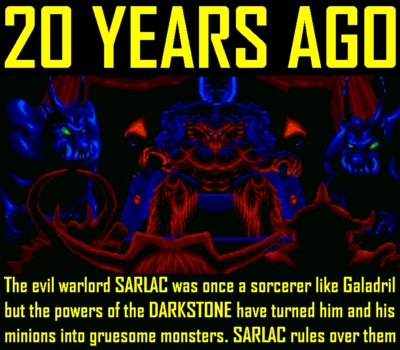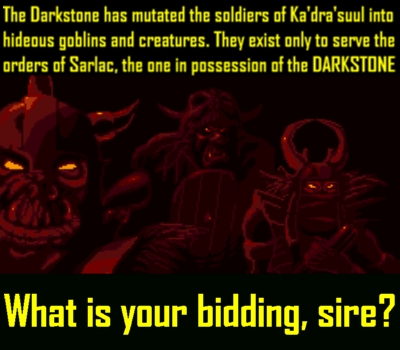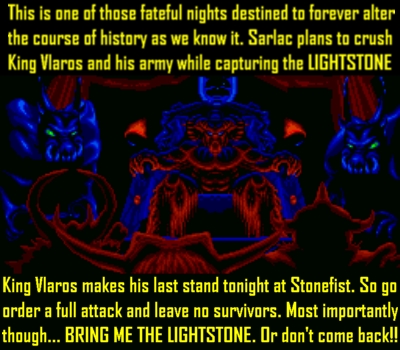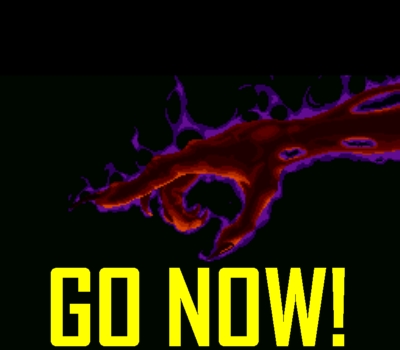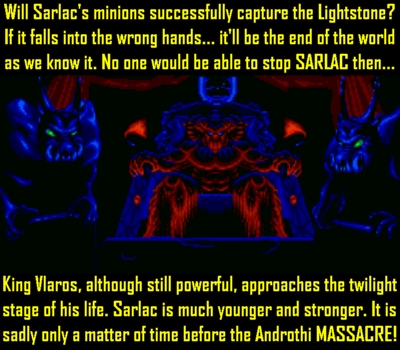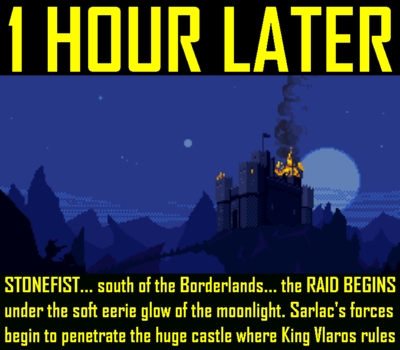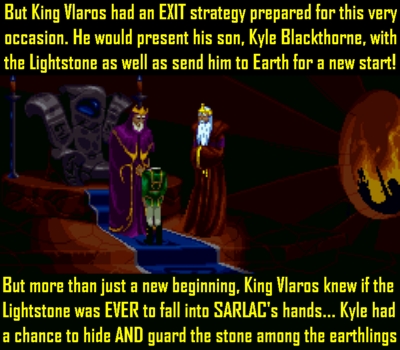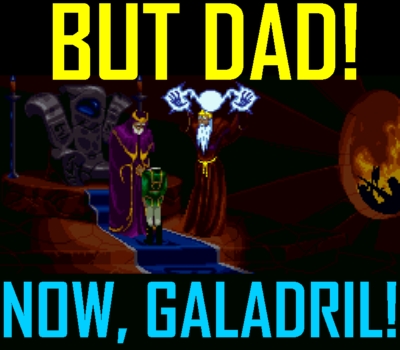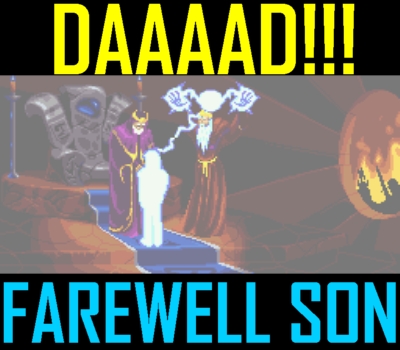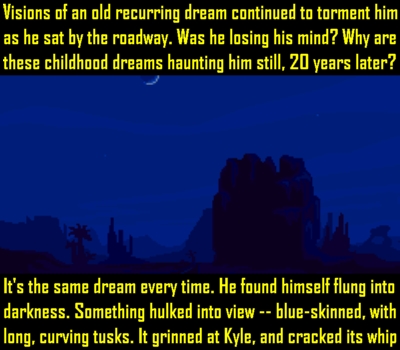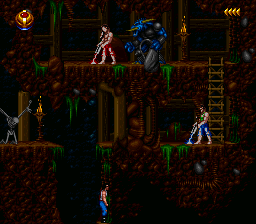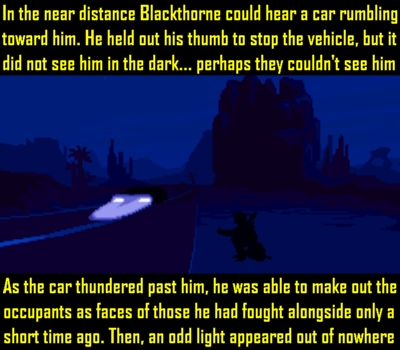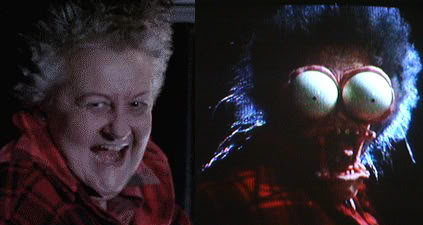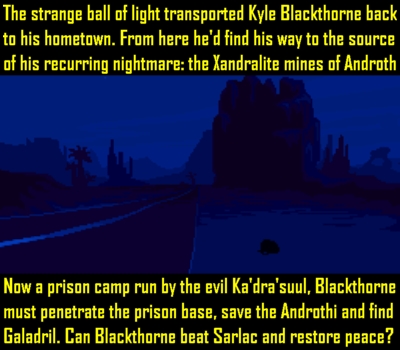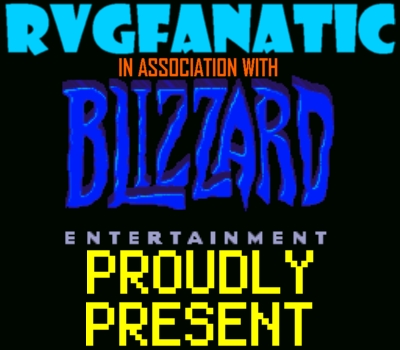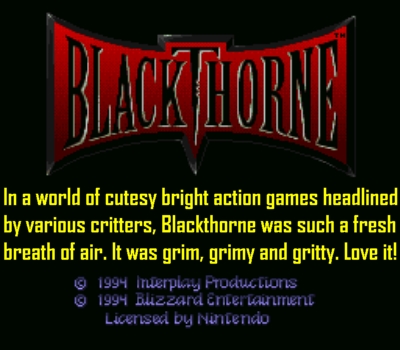 SIMBA BLACKTHORNE?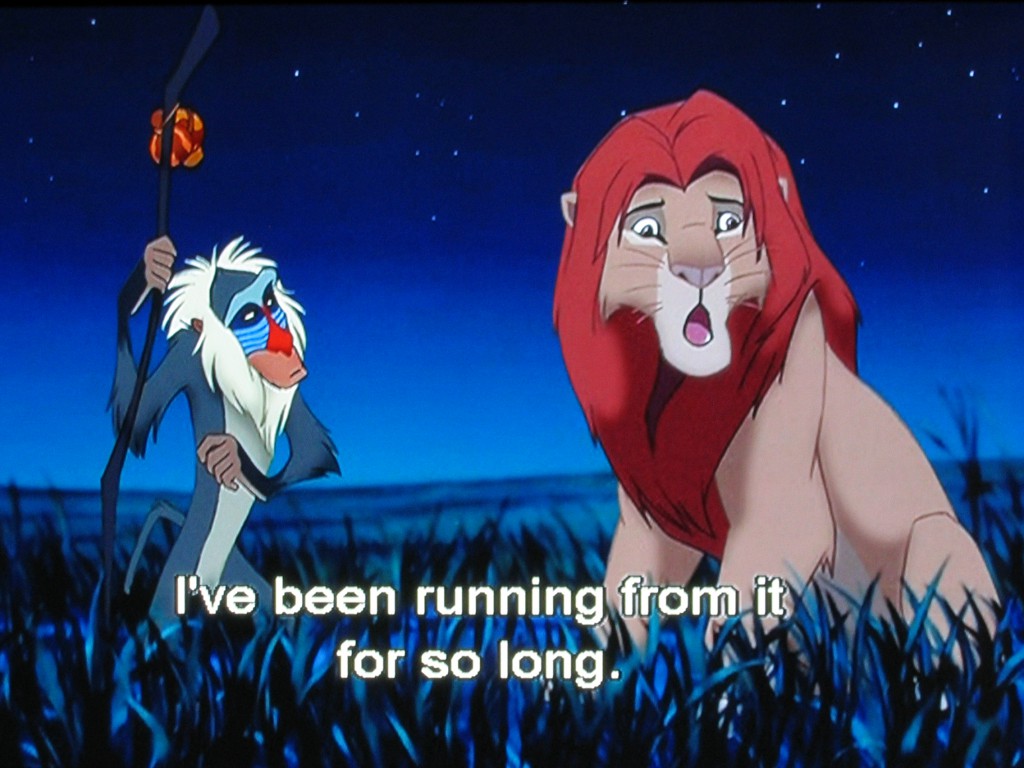 On a related note, I find it fascinating that the plot of Blackthorne nearly mirrors that of the Lion King. Both feature a fair and just king only to be murdered by an evil adversary who then takes over the throne. Meanwhile, the rightful heir to the throne and the son of the former king is living his own life somewhere far away. Until that is, one day he's finally summoned back home to take care of unfinished business. Back to where it all began to avenge the death of his father. There's a lot of striking similarities between the two but it's all probably just random coincidence as the Lion King came out June 1994 and Blackthorne was released only three short months later. The Lion King's plot isn't exactly original or one-of-a-kind, either. Nevertheless, I find the whole connection between the two (even if it's completely happenstance) to be of note. I love the father-son and prodigal son redemption theme that both of them possess. And yes I'm still holding out for the Blackthorne motion picture and Broadway musical.
Furthermore, both good kings had a wise elder in some sort of advisory role. Mufasa had that creepy little monkey Rafiki while Vlaros had Galadril by his side. And both Rafiki and Galadril were responsible for beckoning Simba and Kyle Blackthorne back to their homeland in order to reclaim it as their own. It's just another wild similarity. Now you know if you ever become king, make sure you have a wise advisor at your side. That way should you die, your advisor will at least be able to lure your wayward son back home to save it!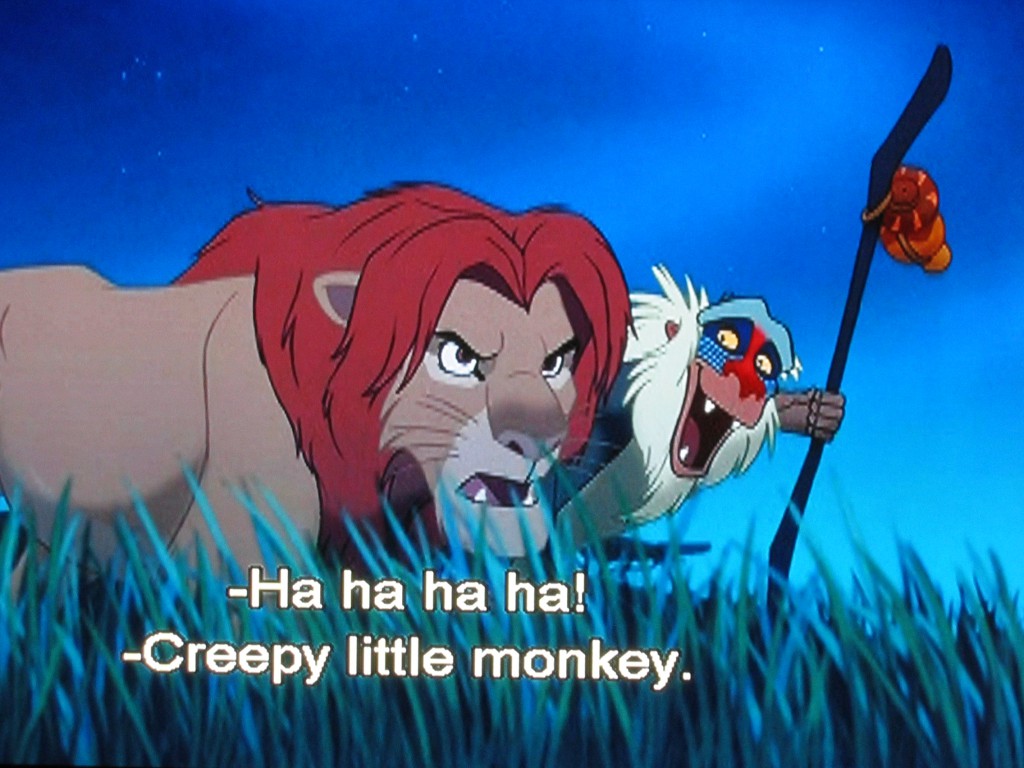 FLASHBACK TO A TIME WHEN GAMES WERE OUT OF THIS WORLD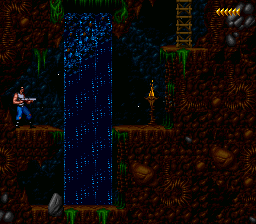 Blackthorne employs a rotoscoping animation technique. Some other SNES games incorporating this technology were Out of This World, Flashback, Prince of Persia and the long delayed Nosferatu. Kyle comes with highly detailed animations but at the cost of Mario-esque fluid platforming. You have to be very precise with your movements and it can feel a bit mechanical at times. It takes a bit of time to get used to, but for this sort of game I feel it works. Just don't expect to zip through the levels because Mario you ain't! But then again, I guess you could say Kyle Blackthorne Mario ain't!
TAKE NO PRISONERS, NoA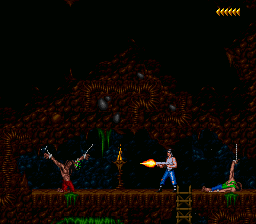 I'll never forget the time I sat there in my old living room, watching my brother play this game. He fired off a shot at an innocent good guy and as he crumbled to the ground, so too did we! It was a moment in history for us. With the uncensored Mortal Kombat II also released at roughly the same time, this was a major change of heart for Nintendo of America. No longer was this strictly a "kiddie" system as NoA battled head to head with the Sega Genesis for 16-bit brand supremacy in the mid-'90s. OK sure the blood is green but STILL, killing chained innocents! It was simply unheard of at the time, and in my 11-year-old mind it instantly elevated Blackthorne into a special category all its own.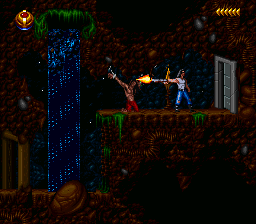 There are no ramifications one way or the other for killing or saving them, though. I kind of wish the game rewarded you for keeping them alive (especially when enemies come into play and you save the prisoners from getting killed in the line of fire). This would have added in an extra layer to the game. An extra layer of skill and morals. With there being no punishment though, I freely admit that still to this day I rarely hesitate to put a slug in their heads each and every single time. I know, I'm terrible. But damn is it still a blast more than 20 years later. Well, maybe not for the Androthi, but definitely for moi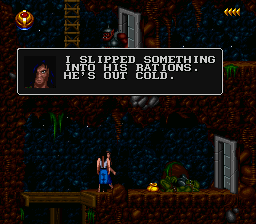 Be sure to talk to them first at least before putting them out of their misery. Some will have helpful items or the odd hint here and there. If you kill them before conversing, then you risk losing out on whatever advice or item they had for you. After a bit of chit chat though, they are indeed fair game…
YOU GO HIDE, AND LET ME SHOOT. LET ME BE THE ONE TO MAKE YOU HOOT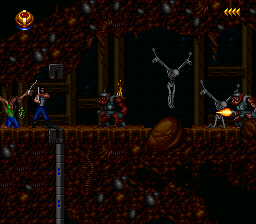 The bulk of the gameplay consists of you battling these goblin henchmen known as Graggs. The first wave of Graggs early on in the game start out simple enough. A couple shots and they die. Later they get much tougher and fire off more bullets so the difficulty jumps by quite a bit. Get ready for plenty of "hide and shoot" battles. Duck into the shadows to avoid the bullets being pumped your way. Once the Gragg takes time to reload, you bound out of the darkness to fire back. Blizzard obviously took creative liberty since I don't think in real life you can dodge a bullet by merely ducking into the shadows [Try it out sometime Steve, and let me know how that works out for ya -Ed.]. I like to think of this system as a very early, primitive model of what would eventually morph into games such as Gears of War. Blackthorne's early take on hide and shoot isn't exactly the most thrilling gameplay experience, especially today in 2016, but it's the atmosphere that makes this game through and through. There's simply not much else like it on the SNES.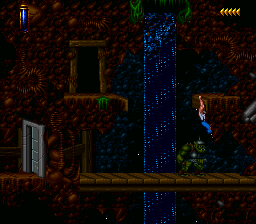 Blackthorne is a very methodical game. Kyle can only walk when holding his shotgun. To run or jump you have to first put your gun away. It puts sort of a "speed bump" in the action. On the bright side, Kyle can kneel, roll and even hang onto ledges by the tip of his fingers. This style of slower paced gameplay isn't for everyone, especially those who enjoy more seat-of-the-pants action. It can grow a bit repetitive as the game progresses since there are only a small handful of level themes, but it's got such an engrossing atmosphere that I don't mind traversing the many similar looking levels.
TOOLS OF DESTRUCTION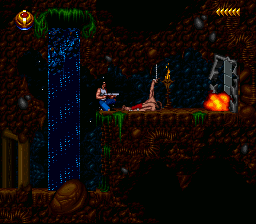 Along the way you'll find some helpful items for Kyle's cause. These items can be found either by talking to the Androthi prisoners or in some cases can only be found by killing a certain bad guy. Don't mind if I do! I love all of the items but my favorites have to be the bridge key (for how damn cool it looks and how neat it sounds inserting the key) and the levitator.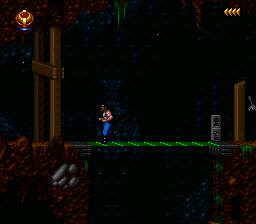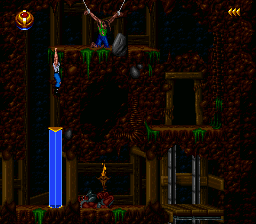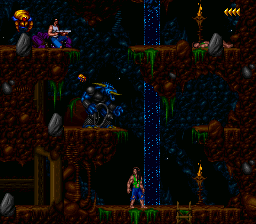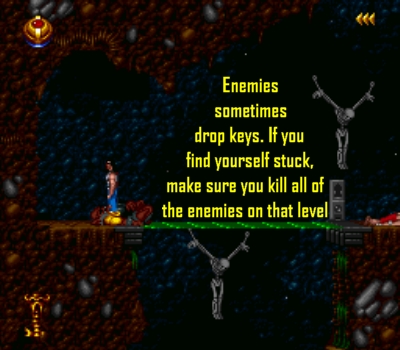 THE KARNELLIAN SWAMPS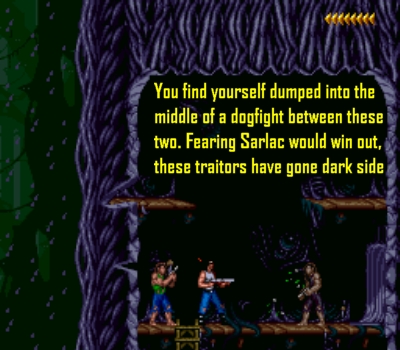 It's refreshing to see the Androthi unchained on these levels. However, you can still "accidentally" fire at them. But this time, if you do that…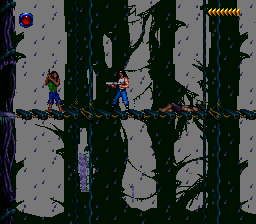 PASSWORD FRIENDLY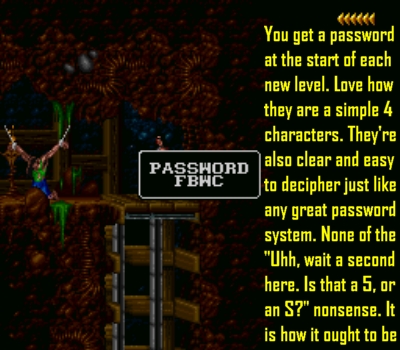 WHAT THE CRITICS SAID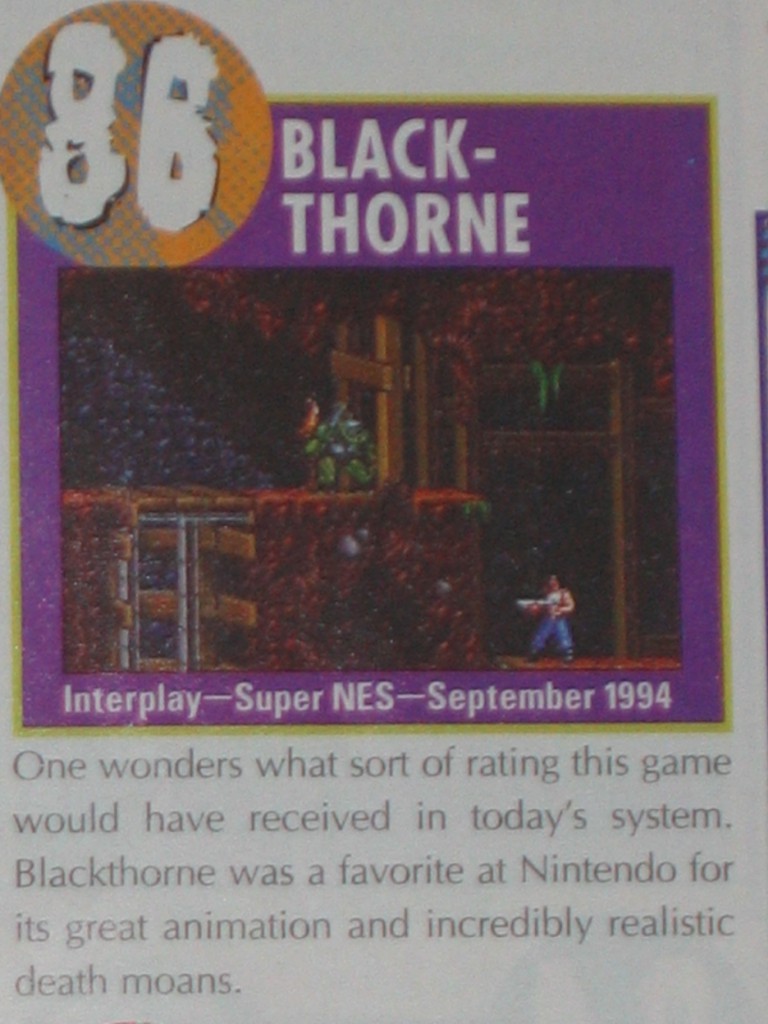 Blackthorne fared well with the critics. It earned Game of the Month honors with EGM, who scored it with marks of 8, 8, 8 and 8. I remember thinking back in '94 how cool it was that the Game of the Month didn't receive any 9s. If I'm not mistaken, that was a first in EGM history. GameFan gave it ratings of 90, 88 and 85%. Super Play wasn't quite as impressed (what else is new). They rated the game 76%. Nintendo Power was a big fan. In their 100th issue (Sept. '97) they ranked Blackthorne as the 86th best Nintendo-related video game of all time. That's some mighty praise there. Overall, it's been well received.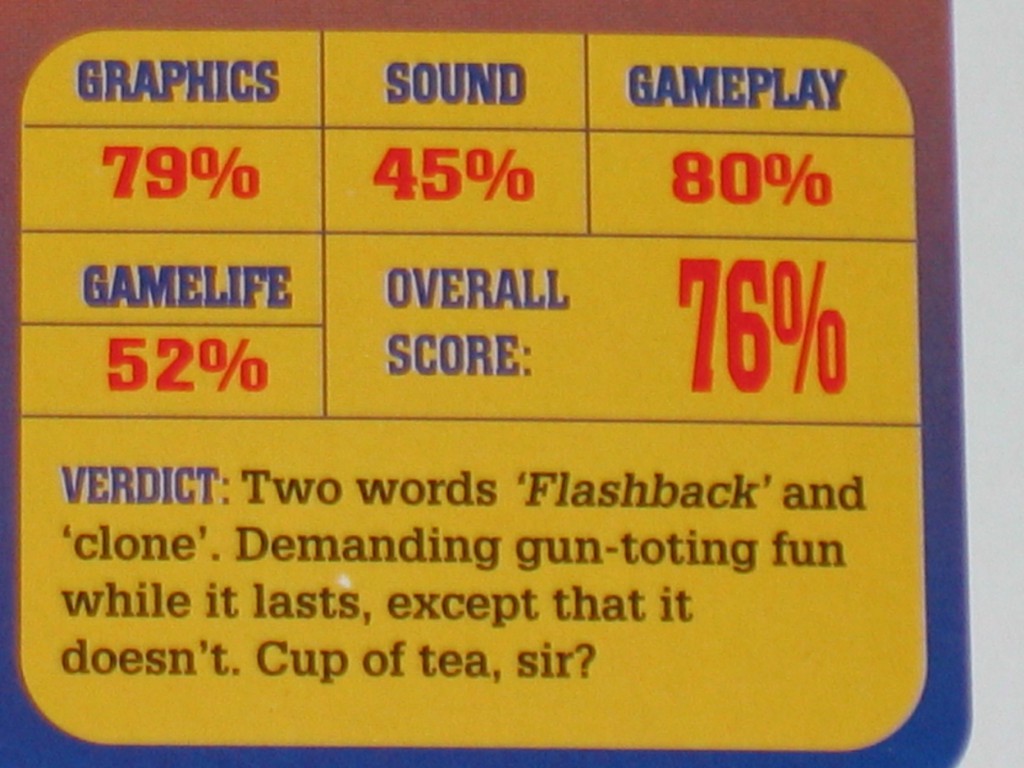 CLOSING THOUGHTS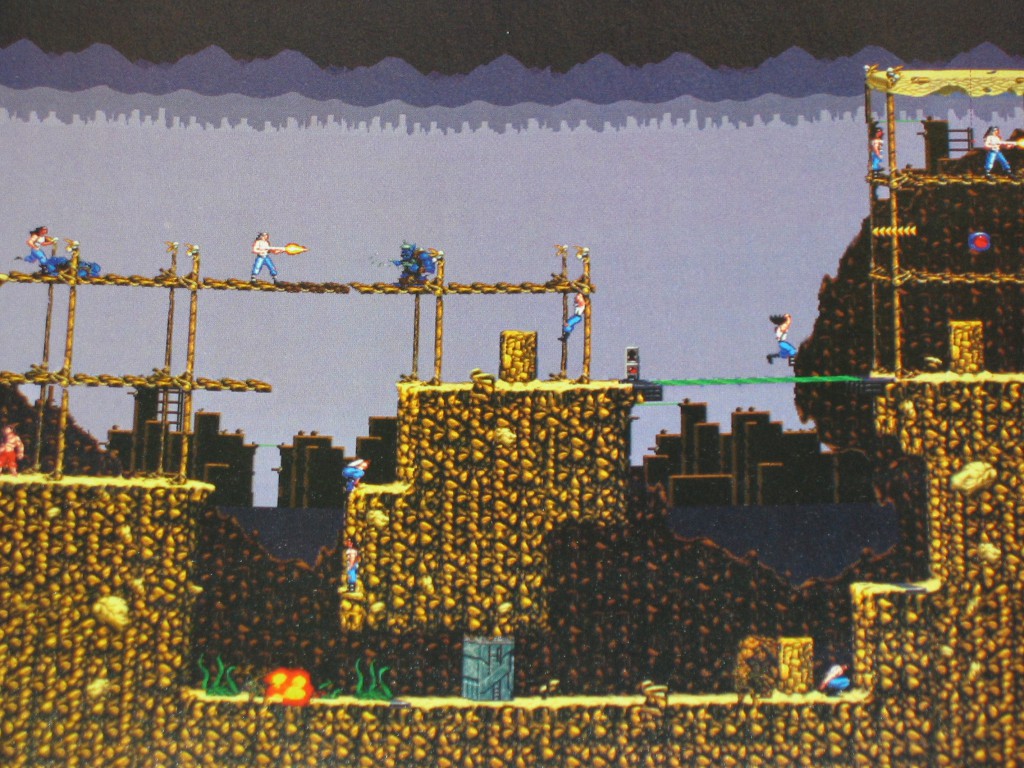 When it comes to darker mature games, the SNES is certainly a bit lacking in that department. However, Blackthorne is a shining example of an atmospheric game that went against the grain of your typical SNES offering. Combine that with some excellent animation and solid (albeit basic) action puzzle platforming and what you have here is a very strong effort. Unfortunately, it's weighed down by a few too many flaws to be considered a bonafide classic. The incredible animation came at the expense of ultra fluid gameplay. Blackthorne is not the smoothest playing game in the world. There are moments where you may want to scream and shout at your TV. Mario fluid this is not. You must be very precise and deliberate in your choices. It's a rewarding experience although perhaps one that isn't always instantly gratifying.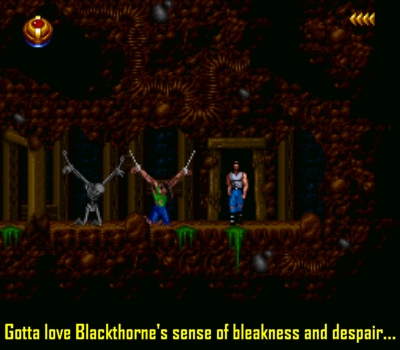 Another flaw is that while the game starts out with a bang, it can quickly grow a bit tedious and tiresome. Duck in the shadows. Run and jump. Hang on ledges. Solve simple puzzles. There isn't a great deal of locales either. There are 17 levels containing one of four themes: mine, swamp, sand and Sarlac's castle. After a while they all seem to somehow blend together a bit. But for all the flaws listed, this game knocks it out of the park in terms of attitude and atmosphere. Every detailed pore of its world bleeds with desolation, despair and dread. There's an overwhelming sense of bleak futility that permeates the game's 17 levels. Yet in spite of the foreboding thickness, there's always a glimmer of shining hope in the form of one, Kyle Blackthorne. With his trusty sawed-off shotgun and a never-say-die attitude, players are flung into a grim world of grays and darkness. It's one of the more immersive games I've ever played on the Super Nintendo, and one I enjoy breaking out every late fall or winter season. There's just something cool about it. While it's far from perfect, it's damn good and one of the better "mature" games on the entire system. As such, it will always hold a noteworthy place in the annals of SNES history.
Graphics: 8.5
Sound: 8.5
Gameplay: 8
Longevity: 7
Overall: 8.5