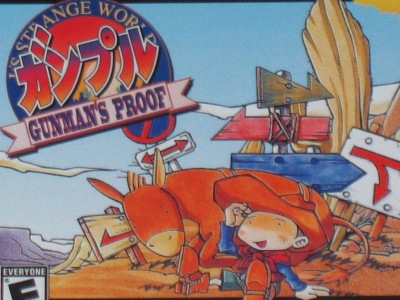 By 1997 the SNES was a long afterthought. The 32-bit era had taken over and most gamers had already jumped ship. Yet this didn't stop Lenar, a company not known for its epic titles, from crafting one last great Super Nintendo game. Gunman's Proof is a fast-paced, quirky action RPG that's loaded with charm, humor, AND personality. So strap on your cowboy boots and throw on your 10 gallon hat — we're off to the Wild West! As a PSYcho once sang… OPPA GUNMAN STYLE!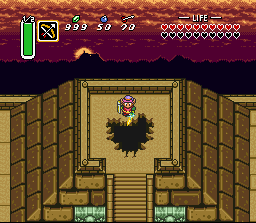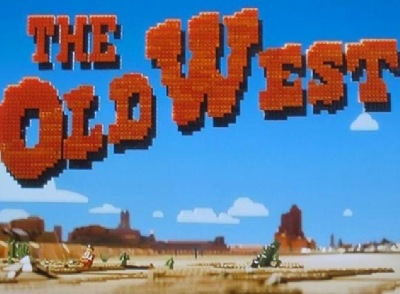 THE STORY GOES…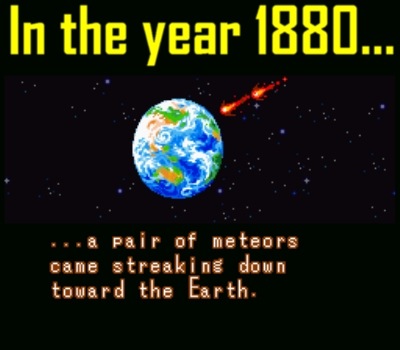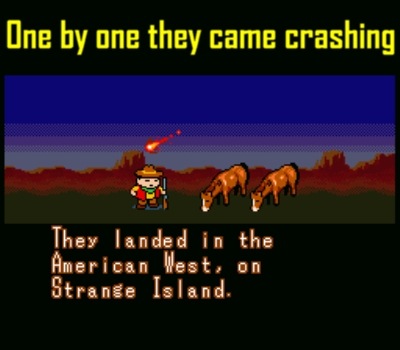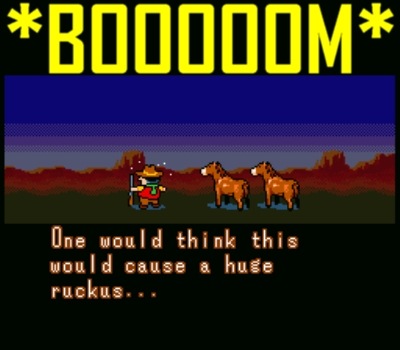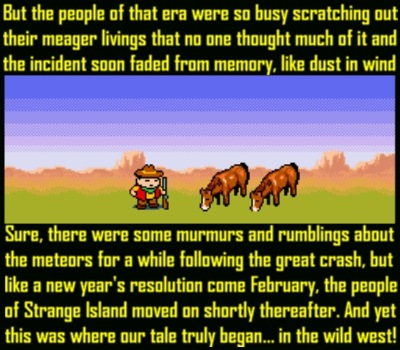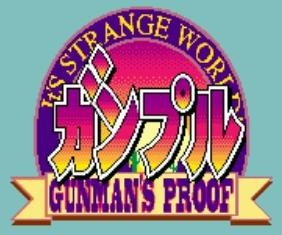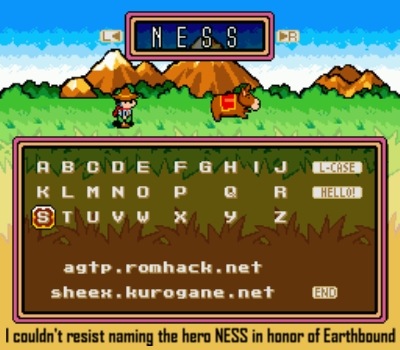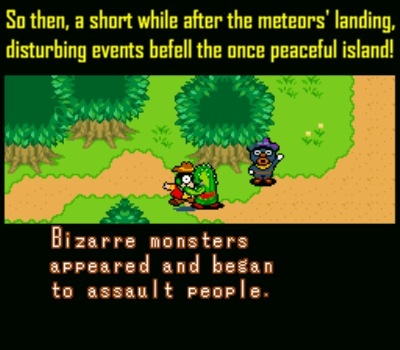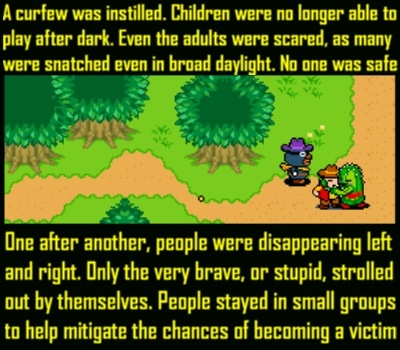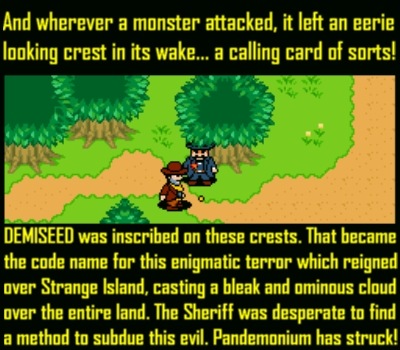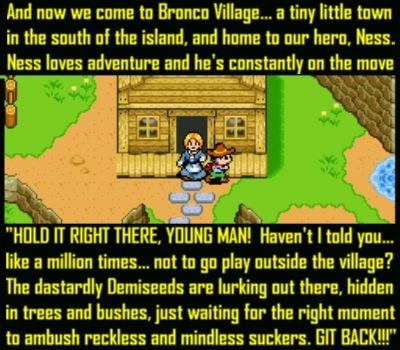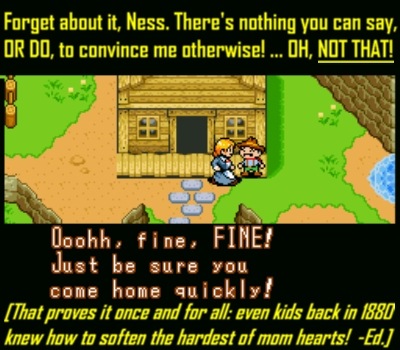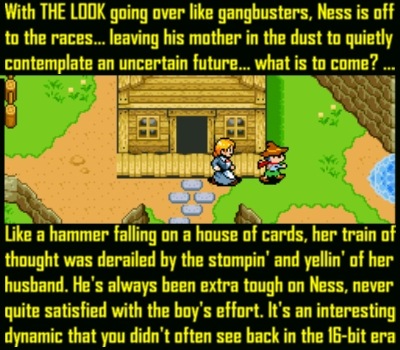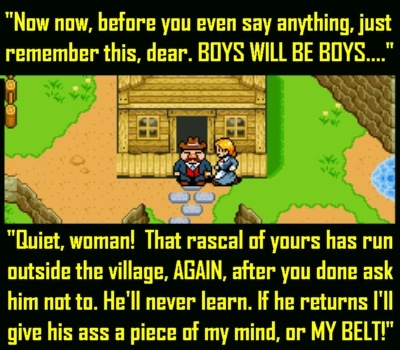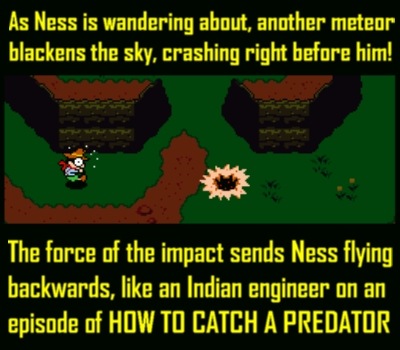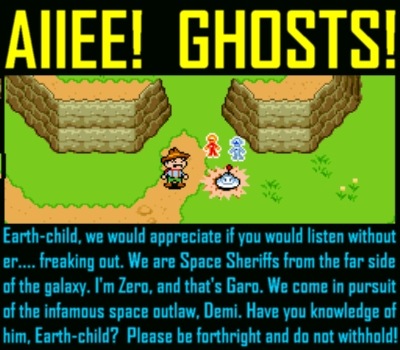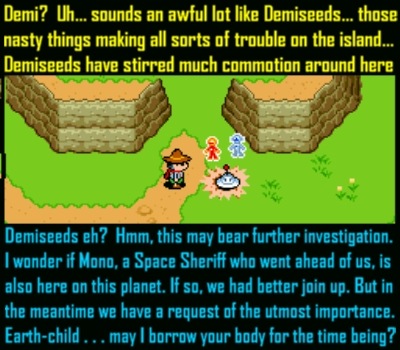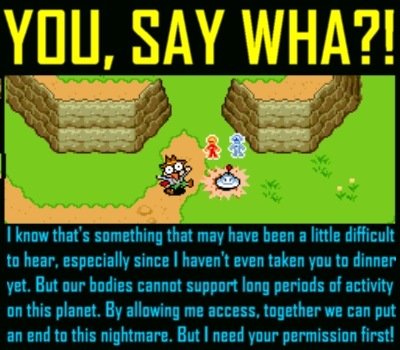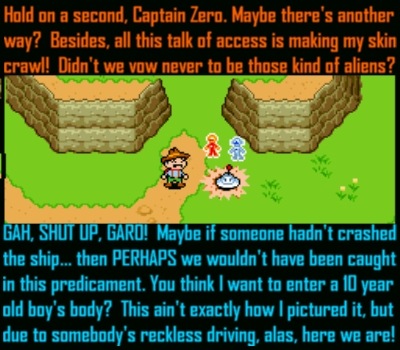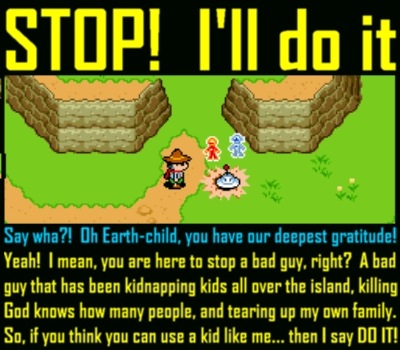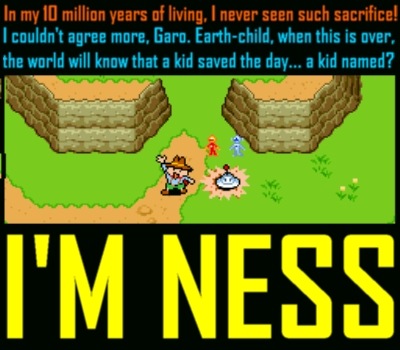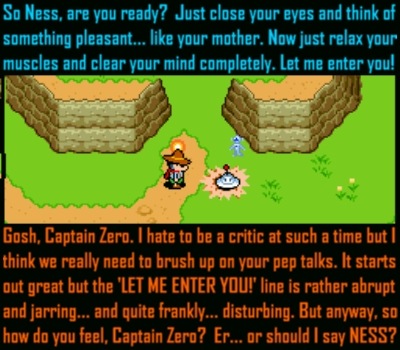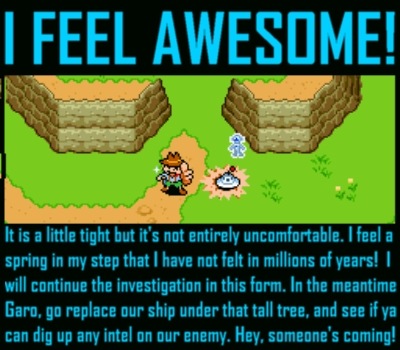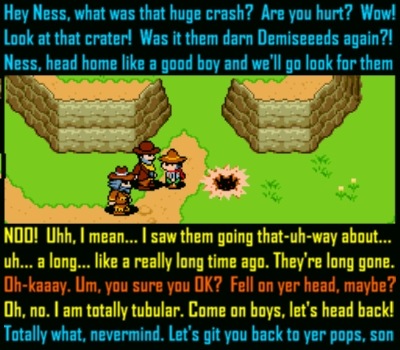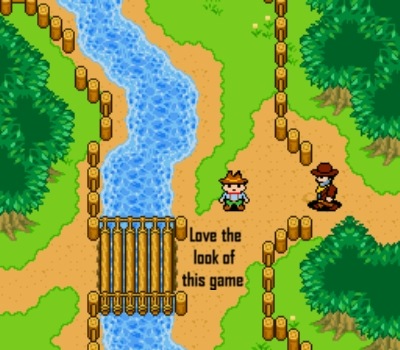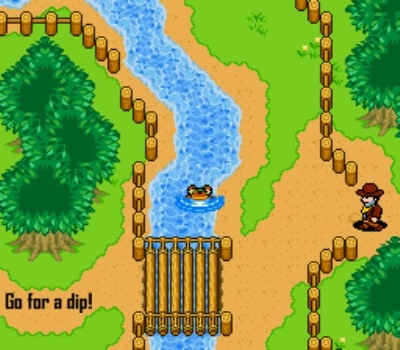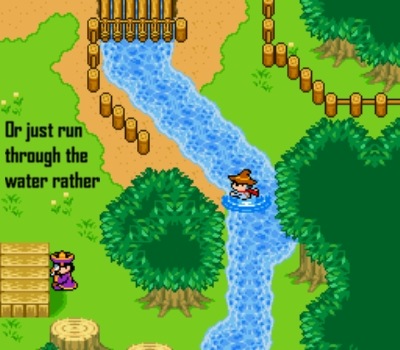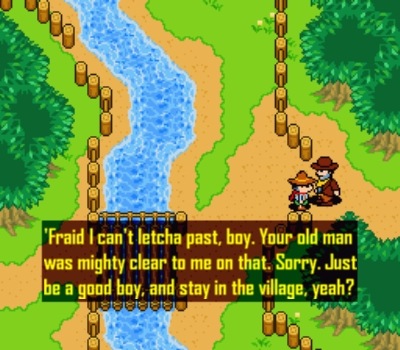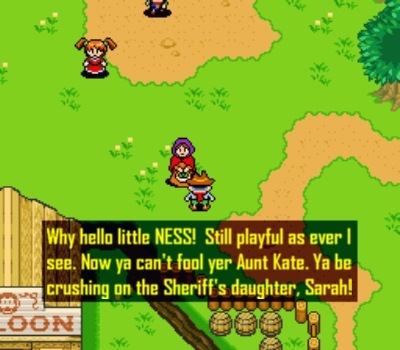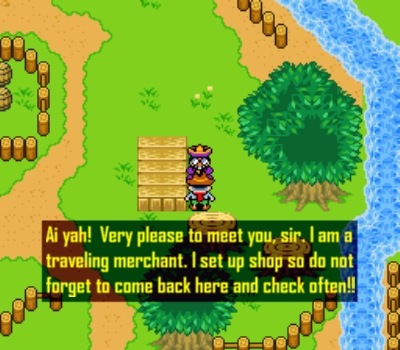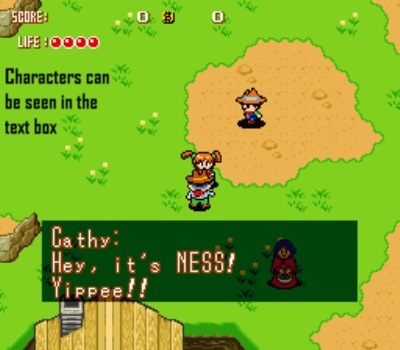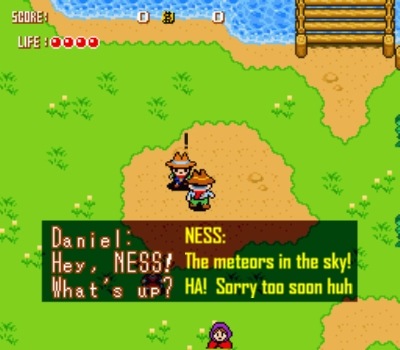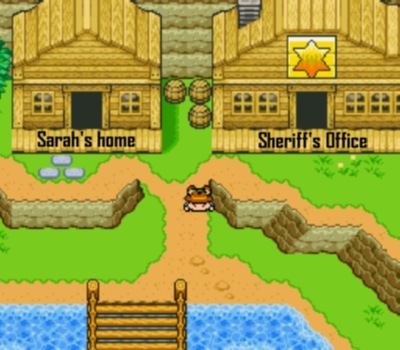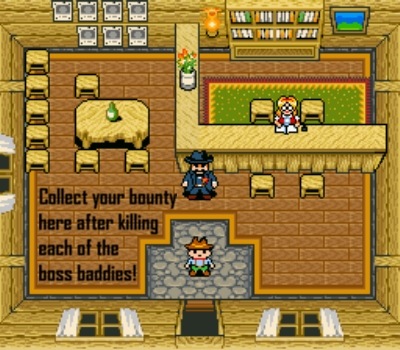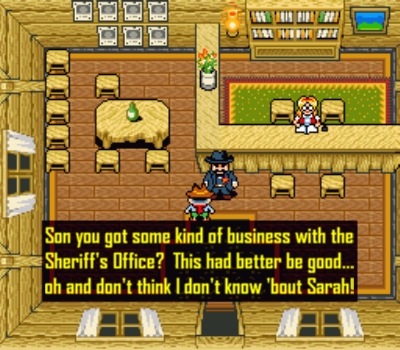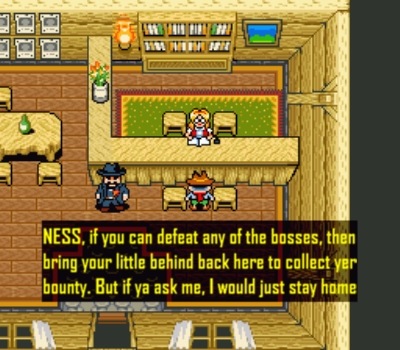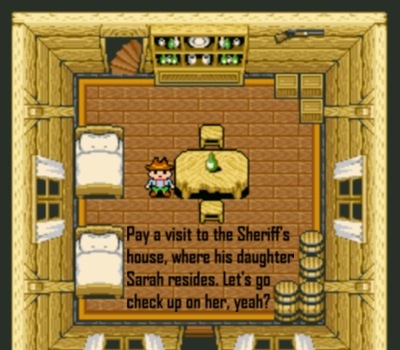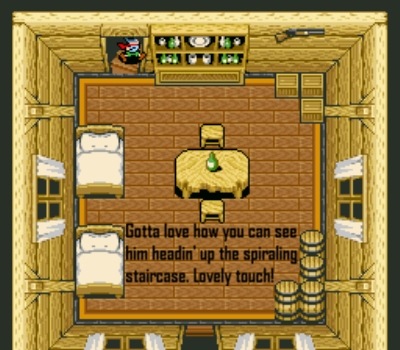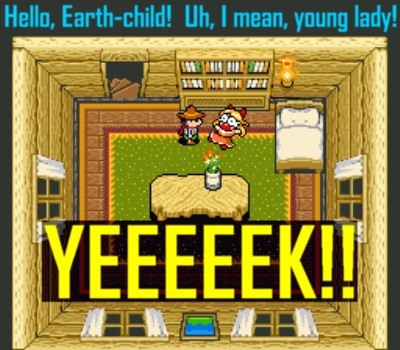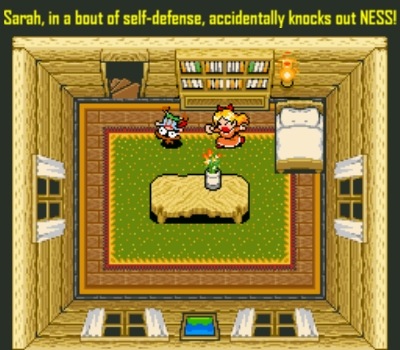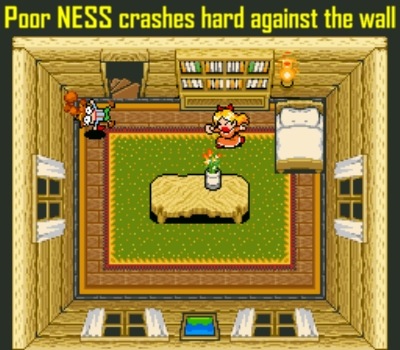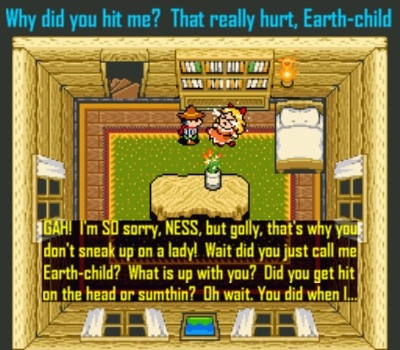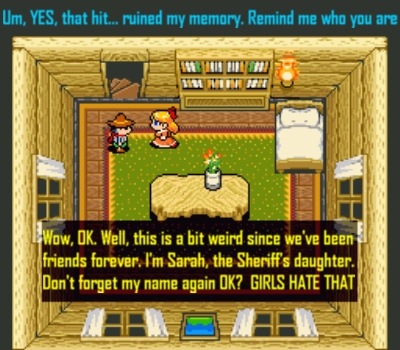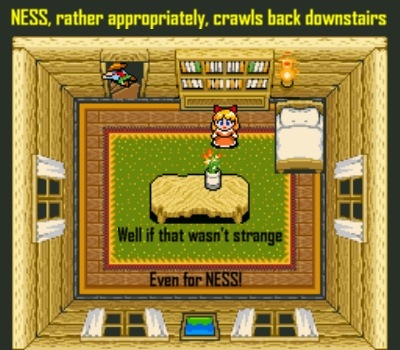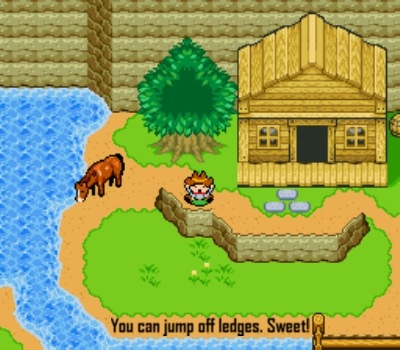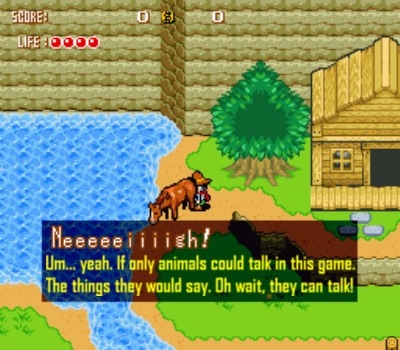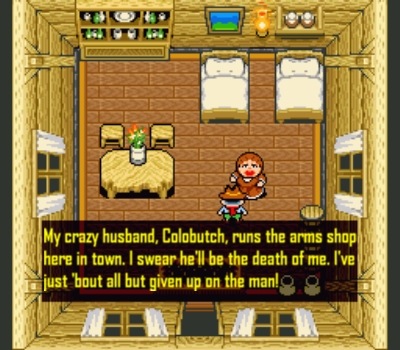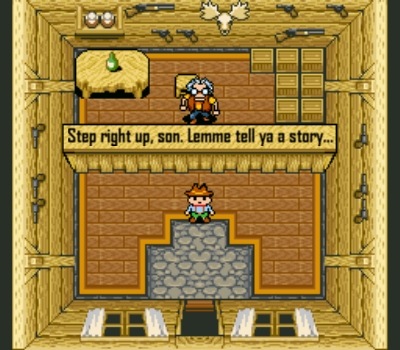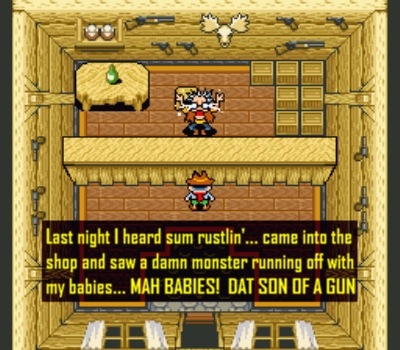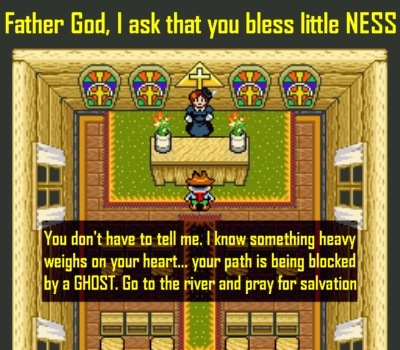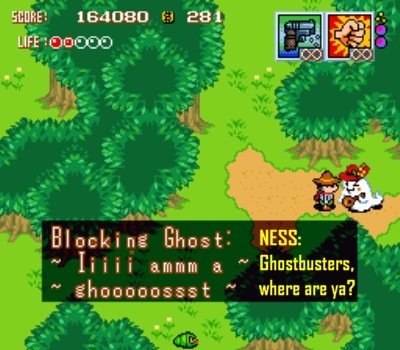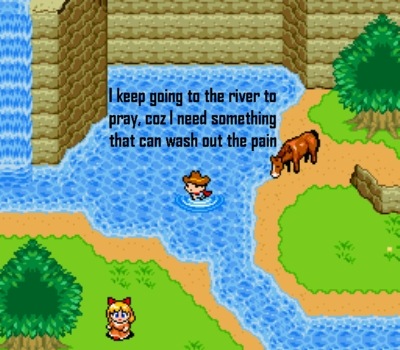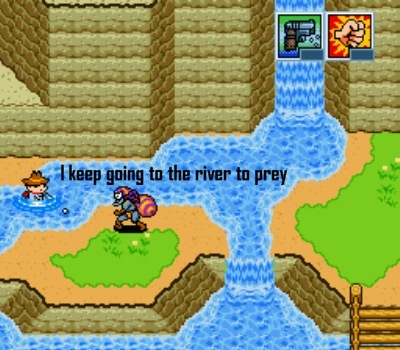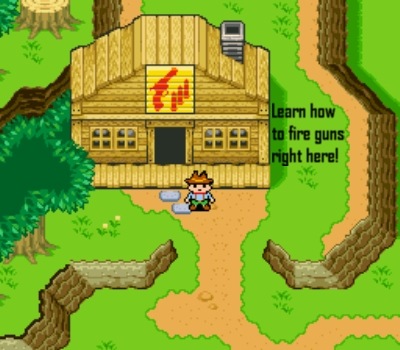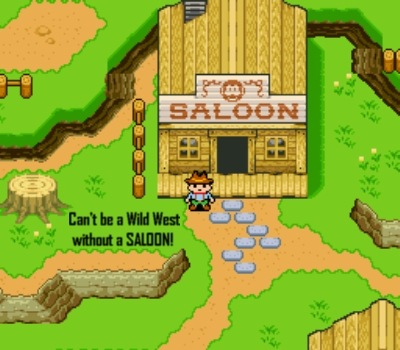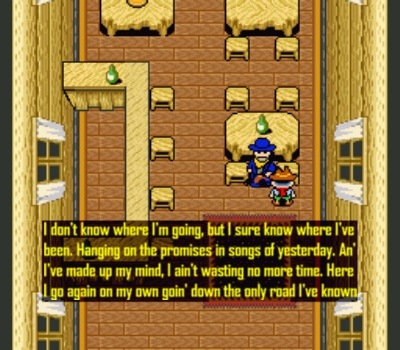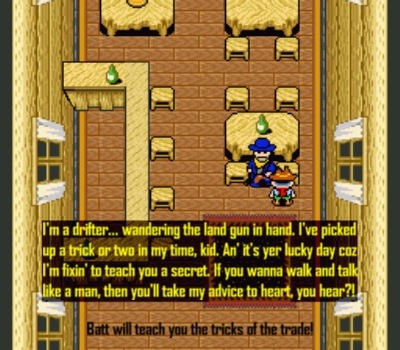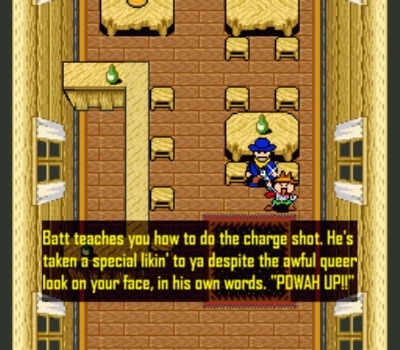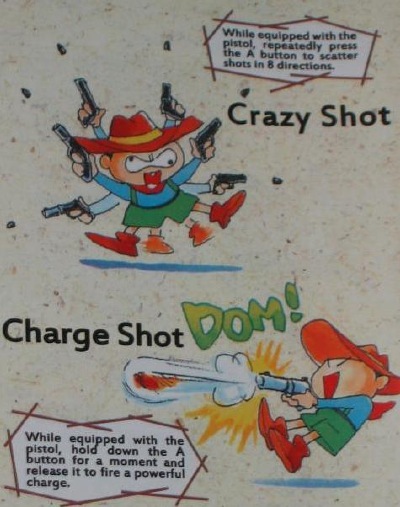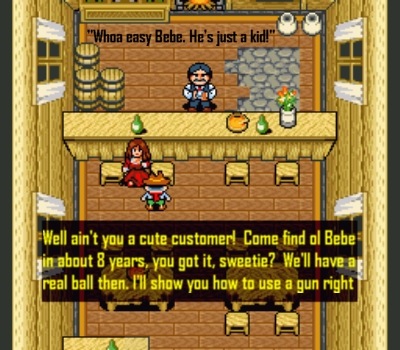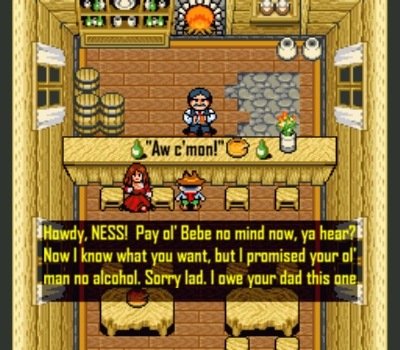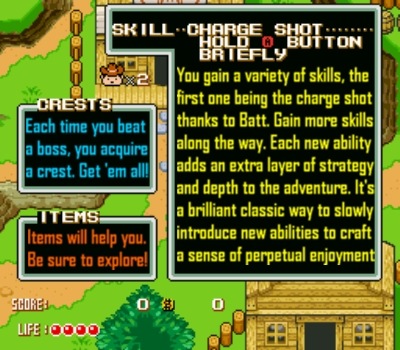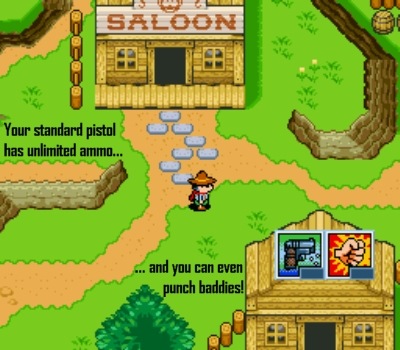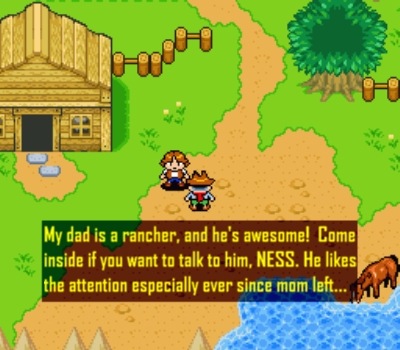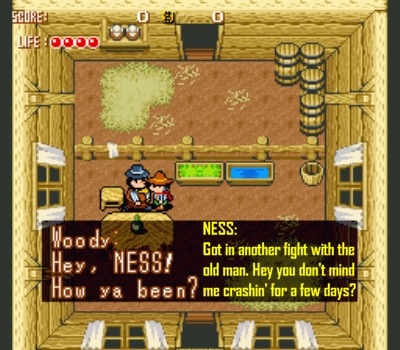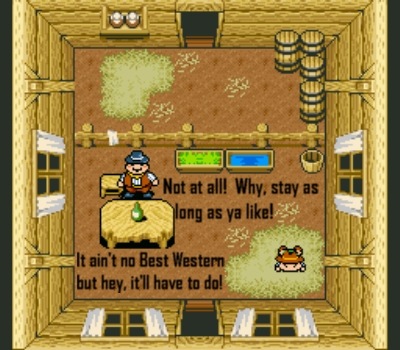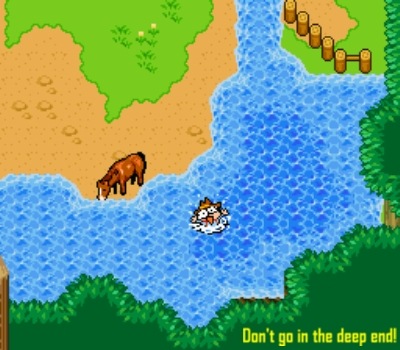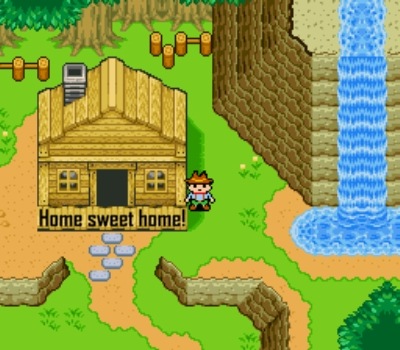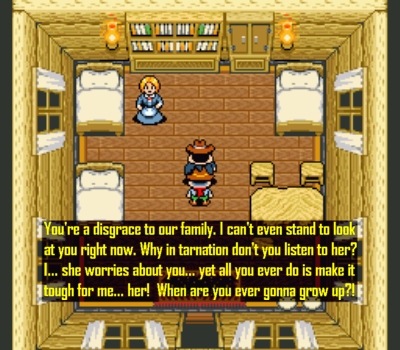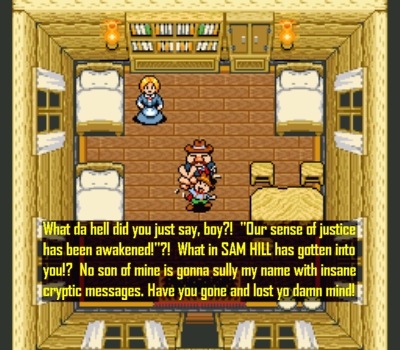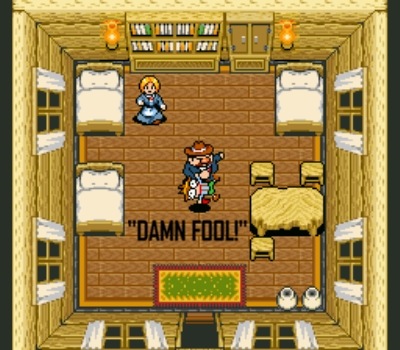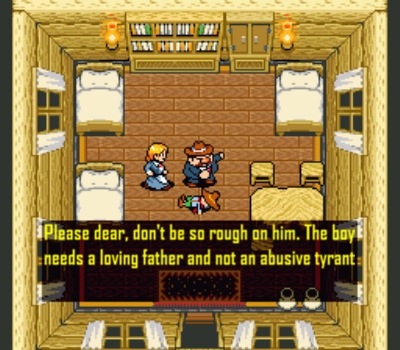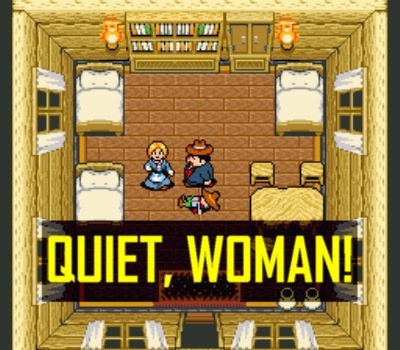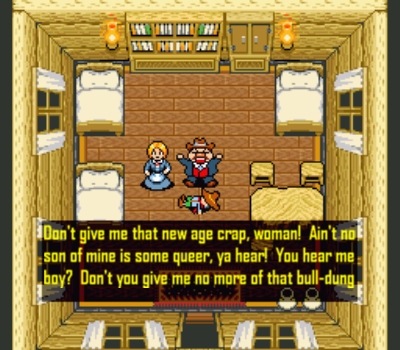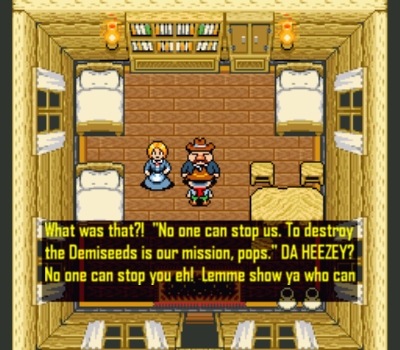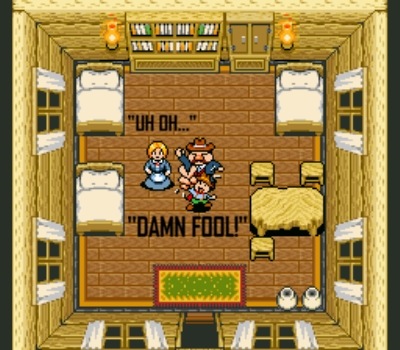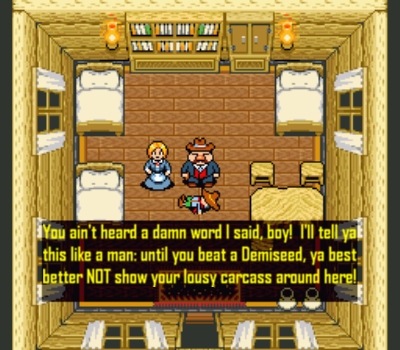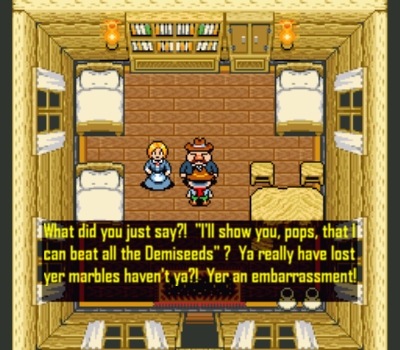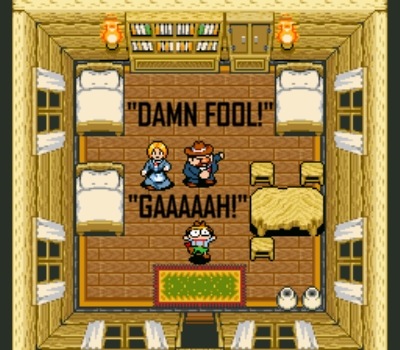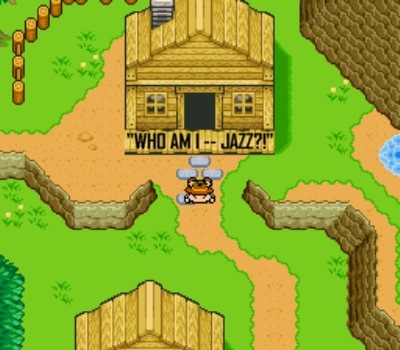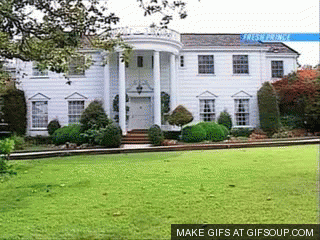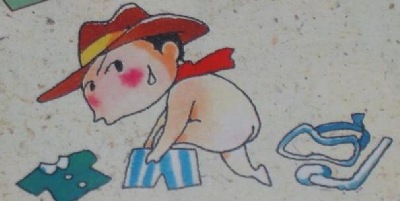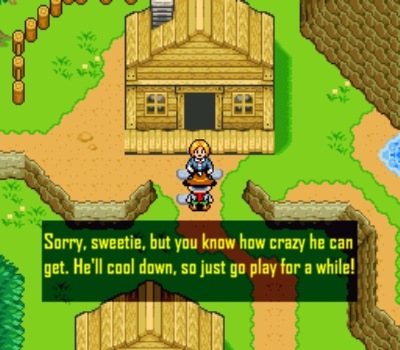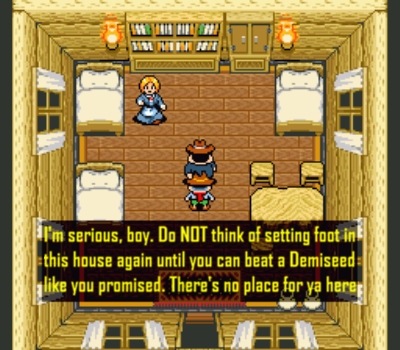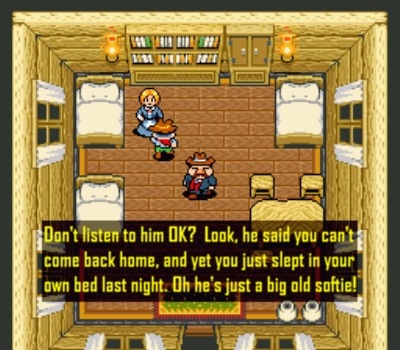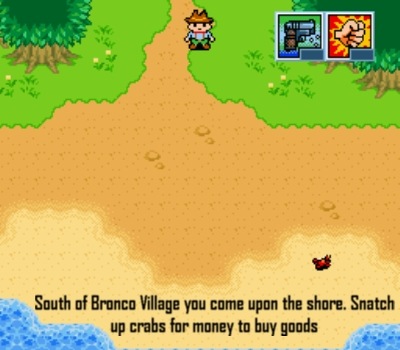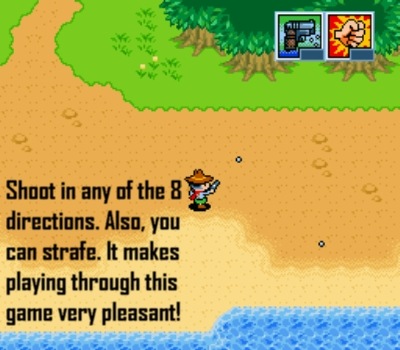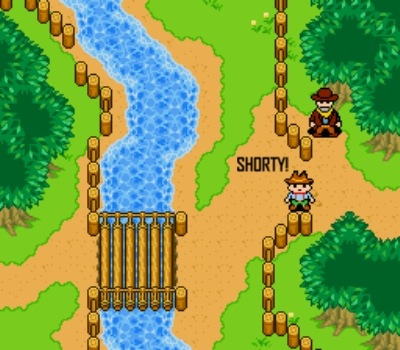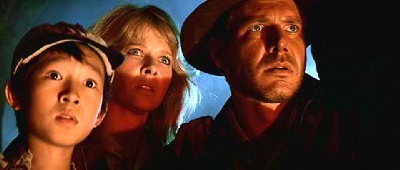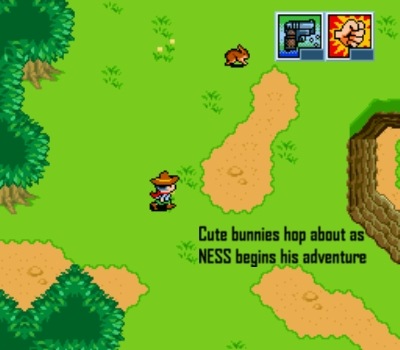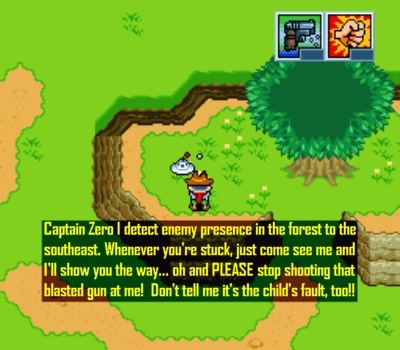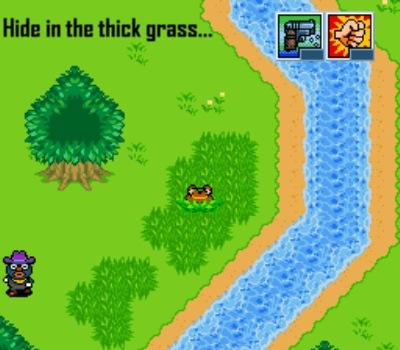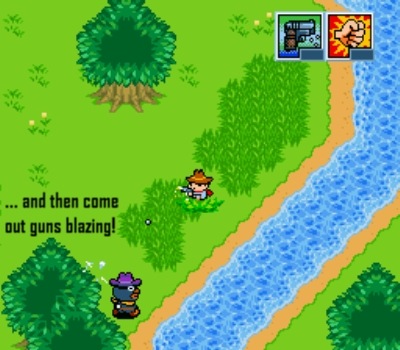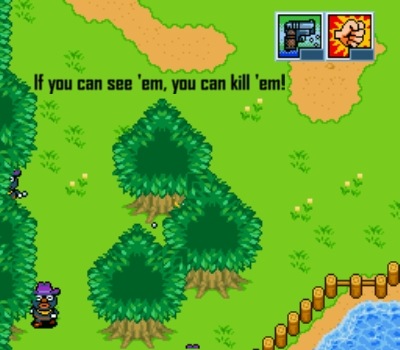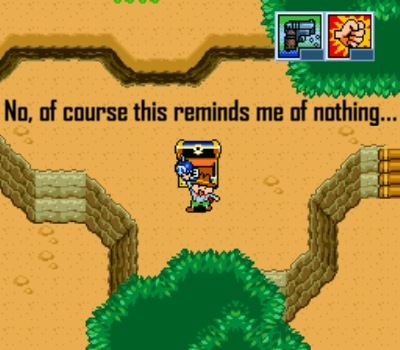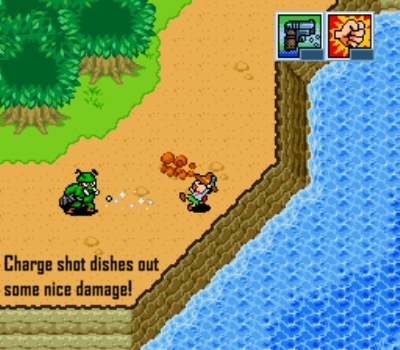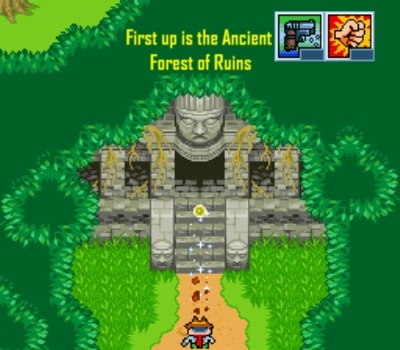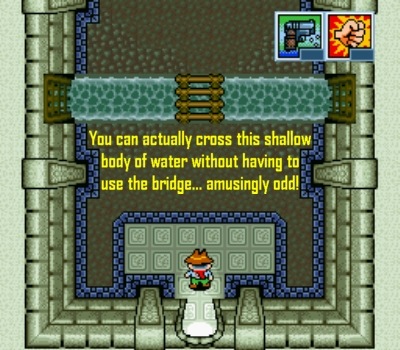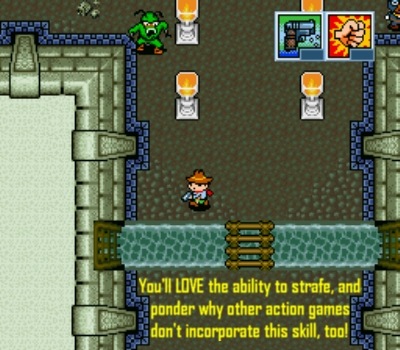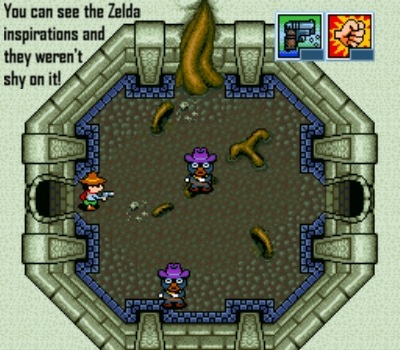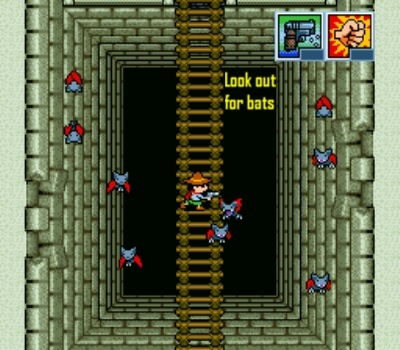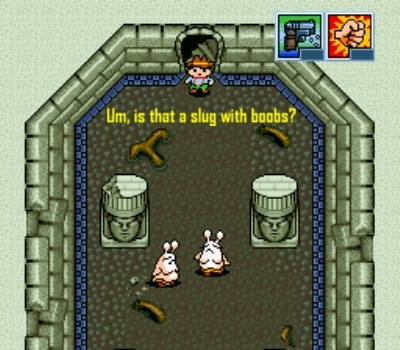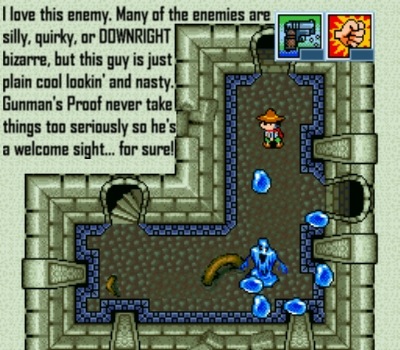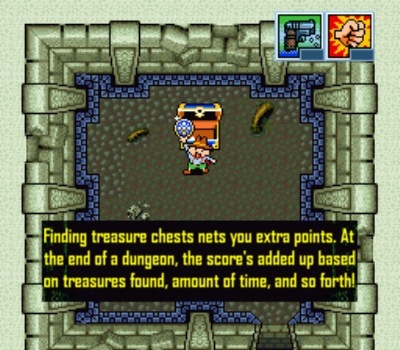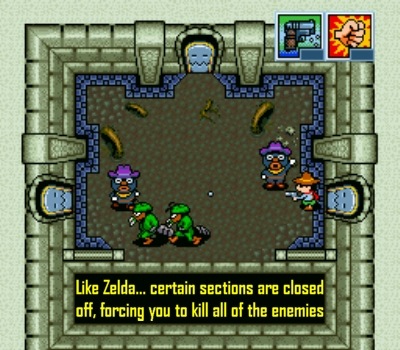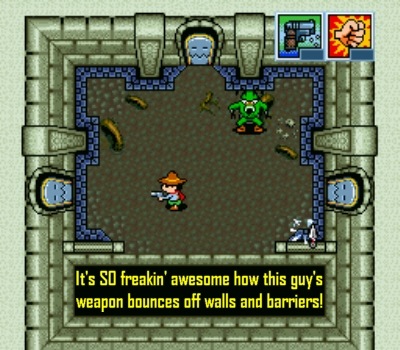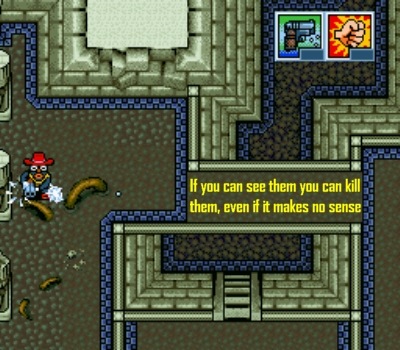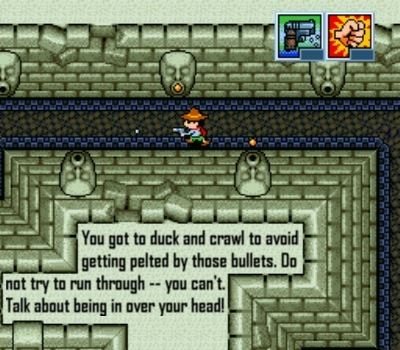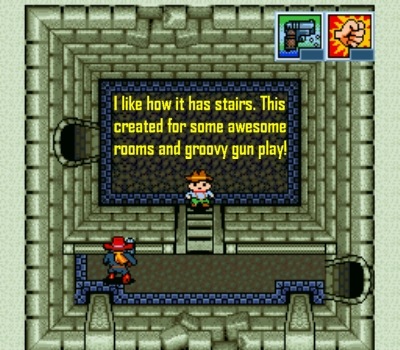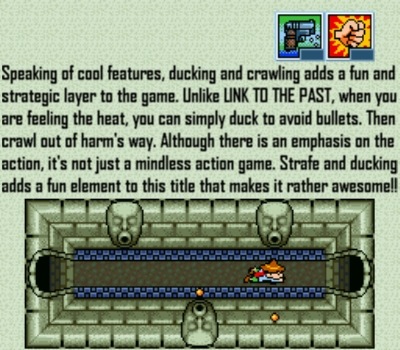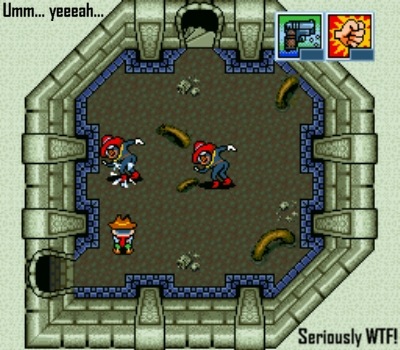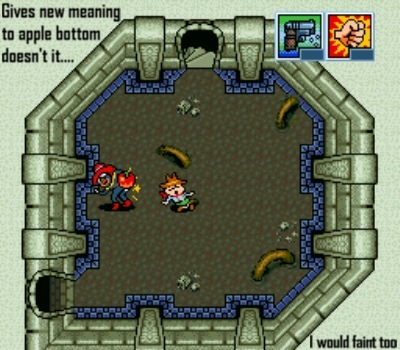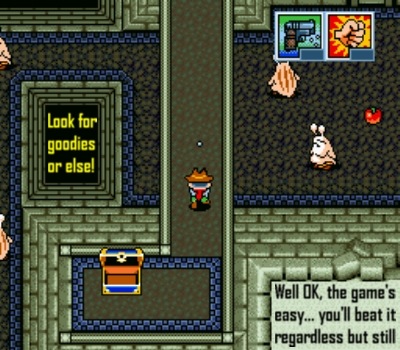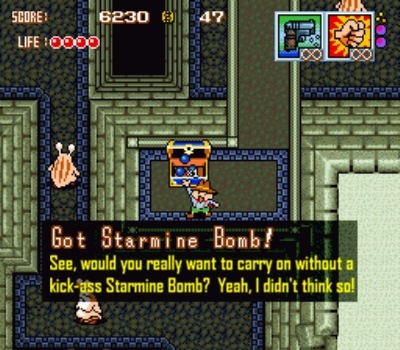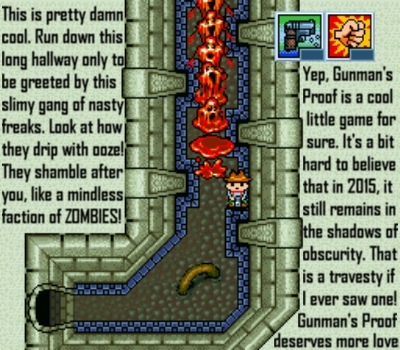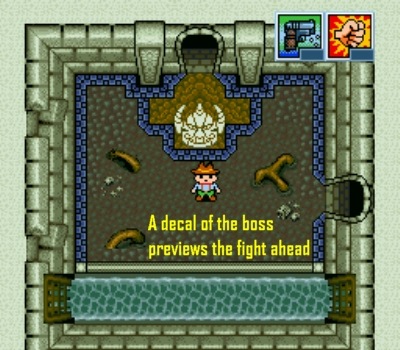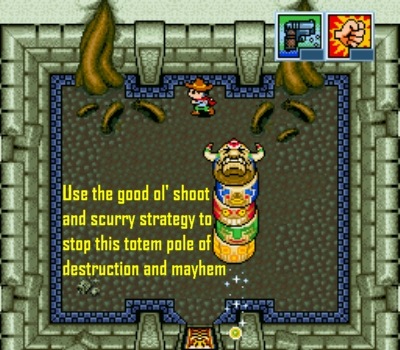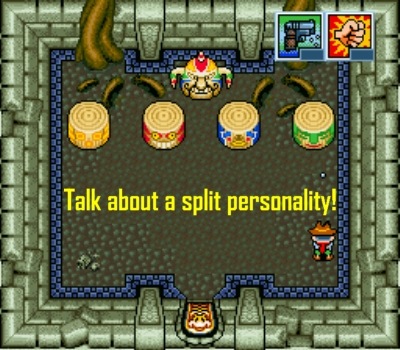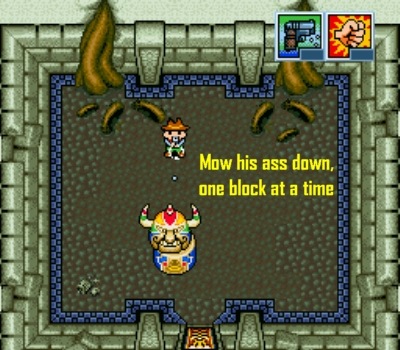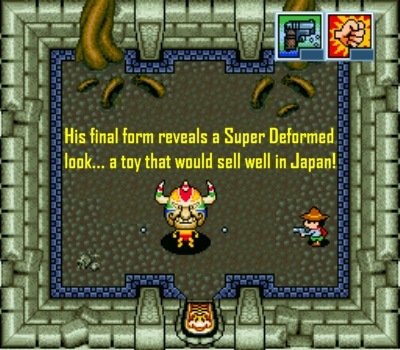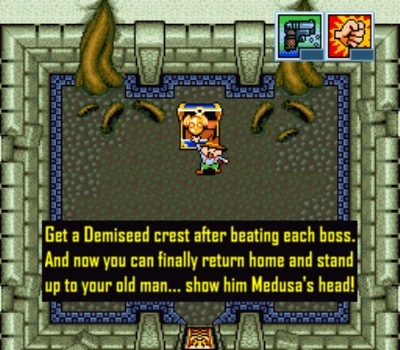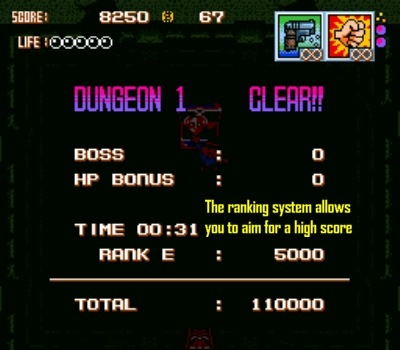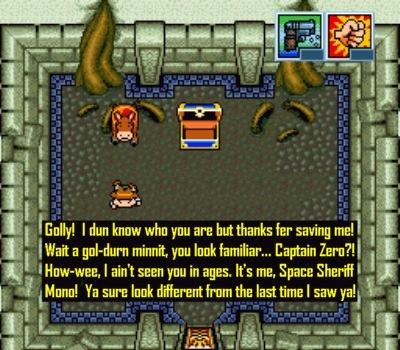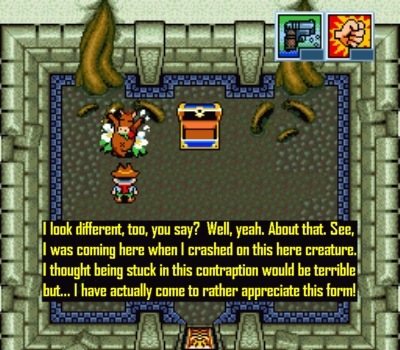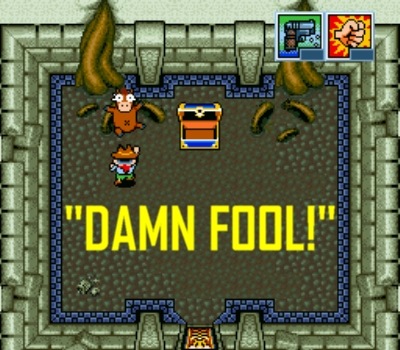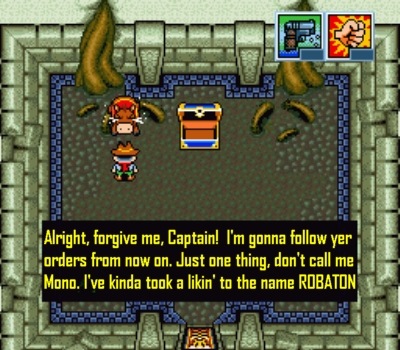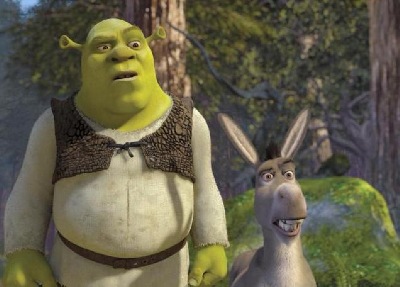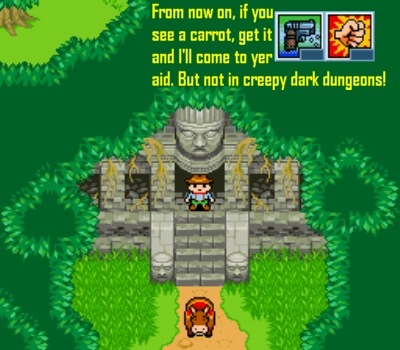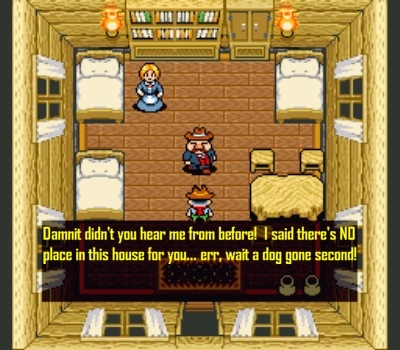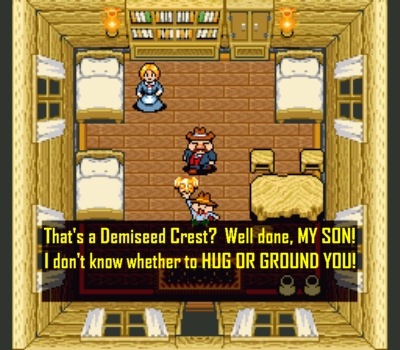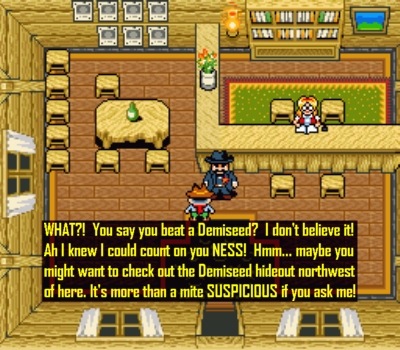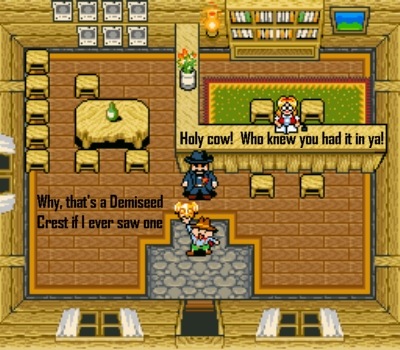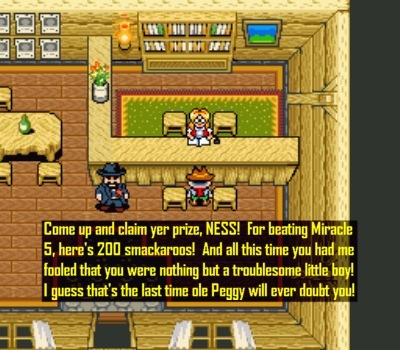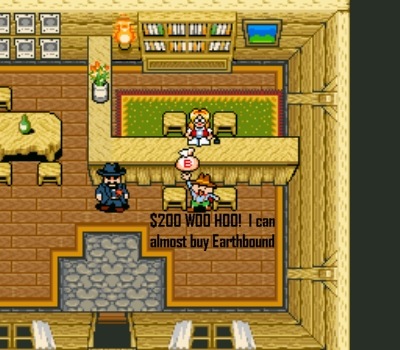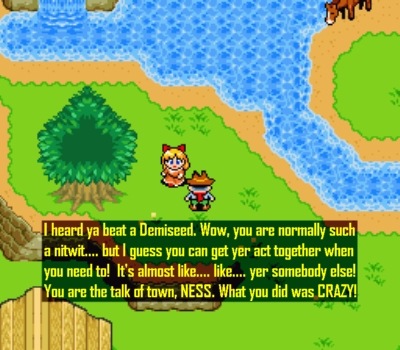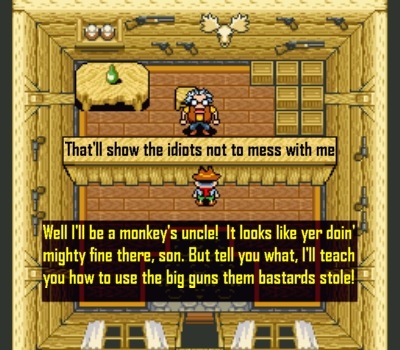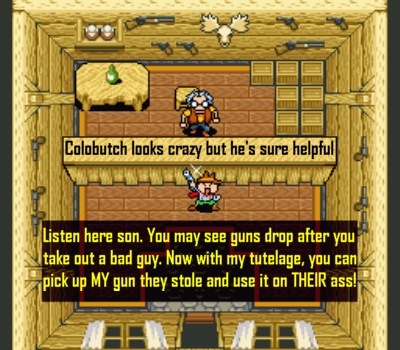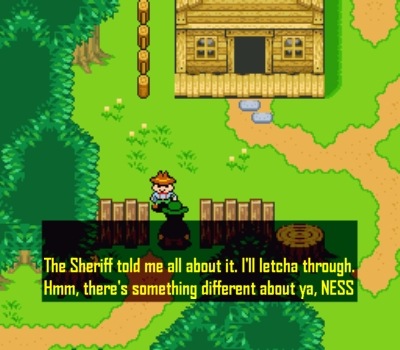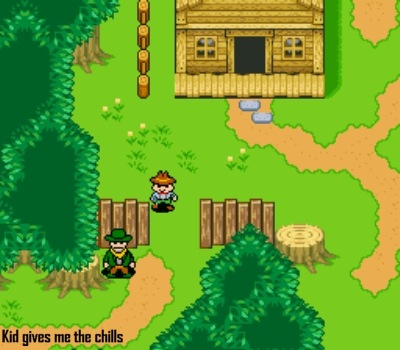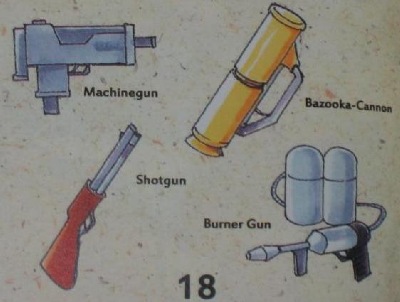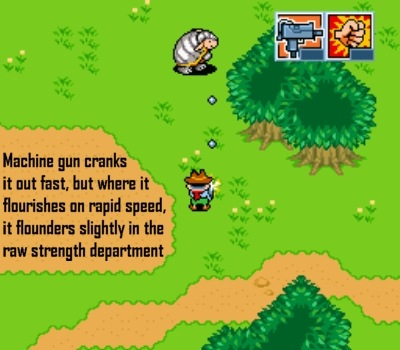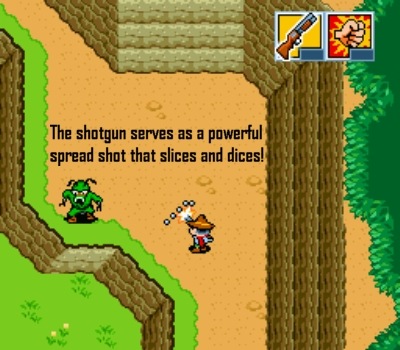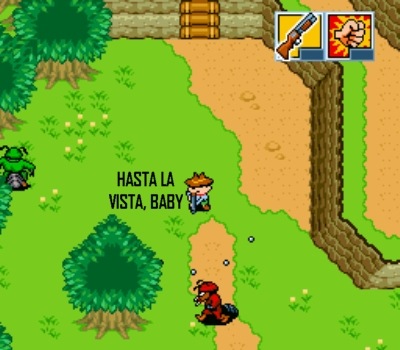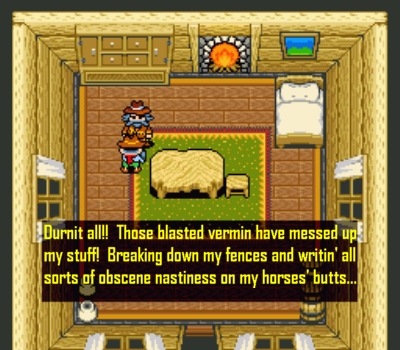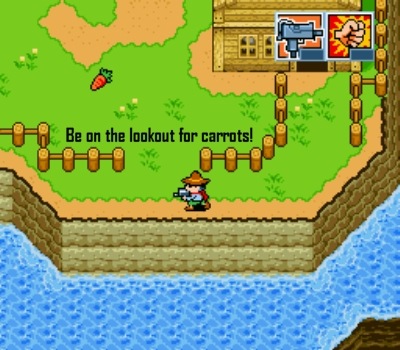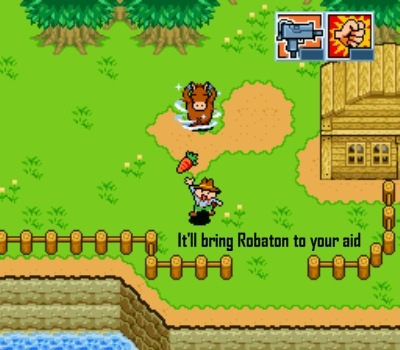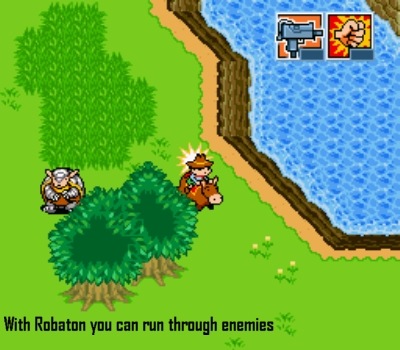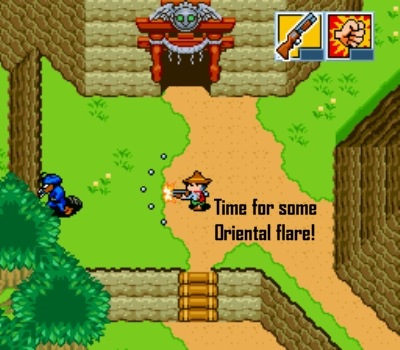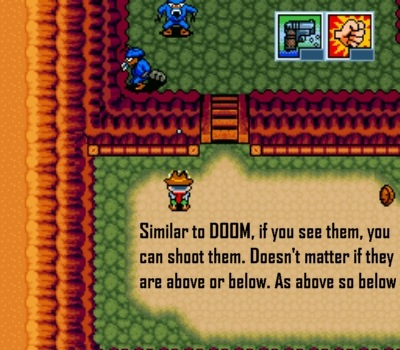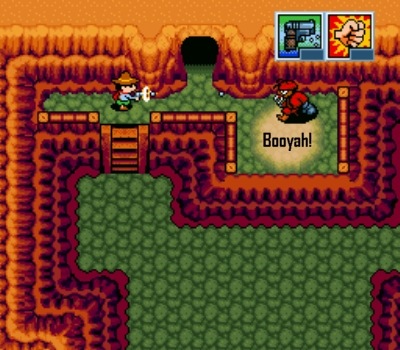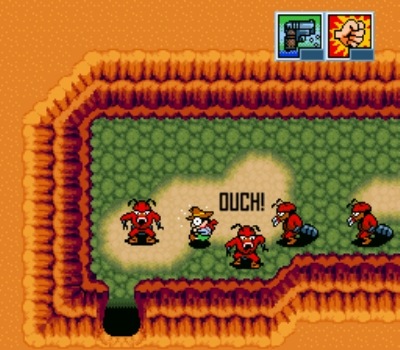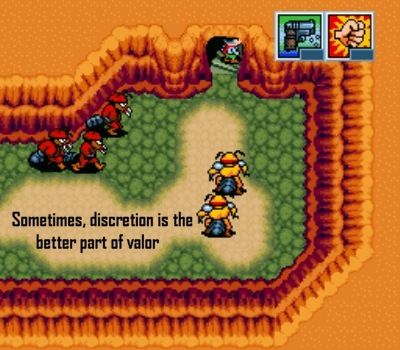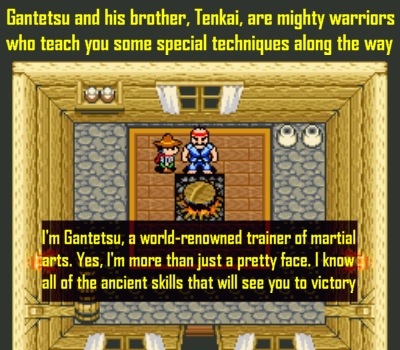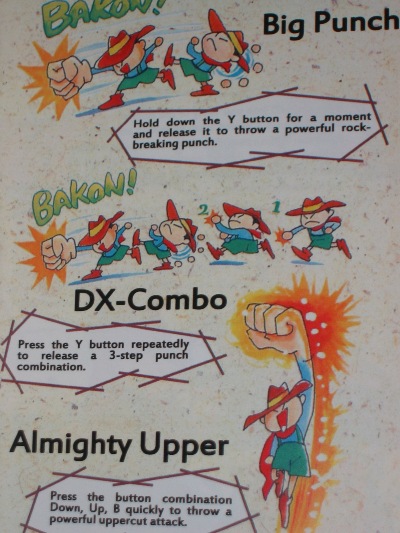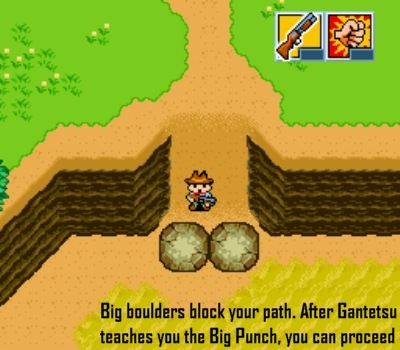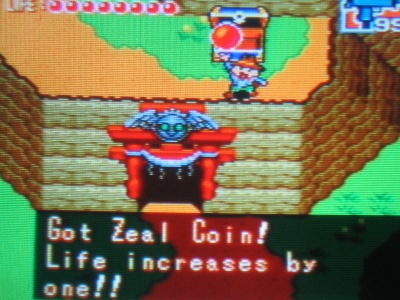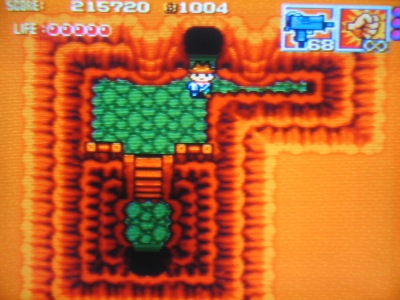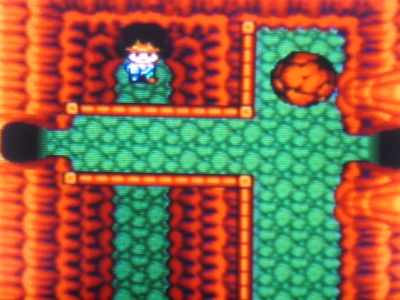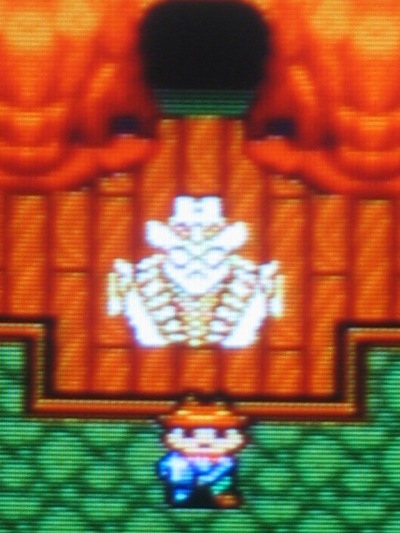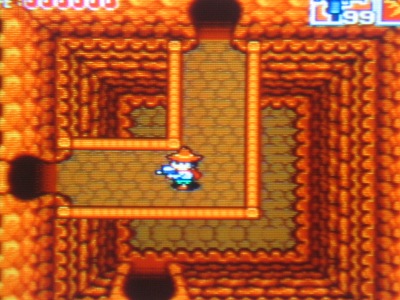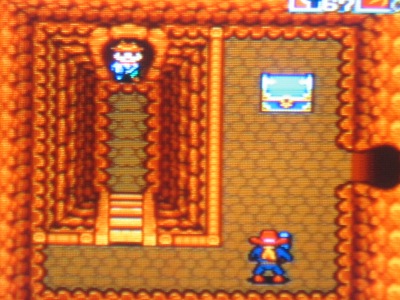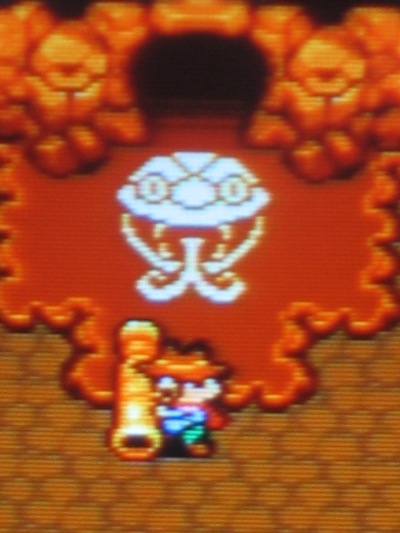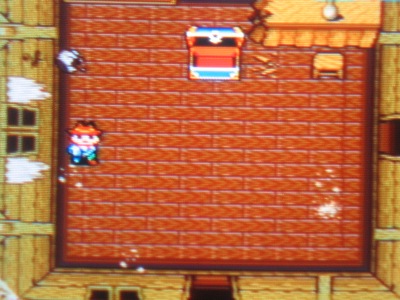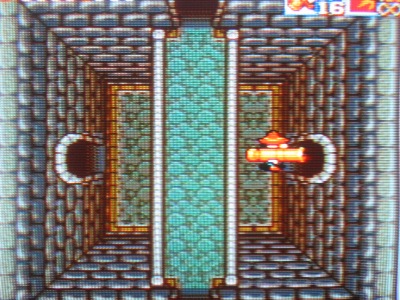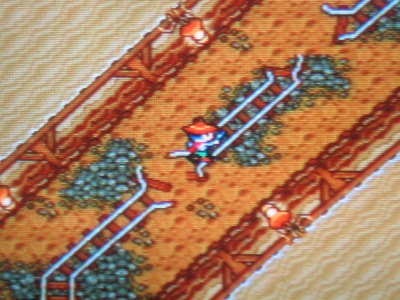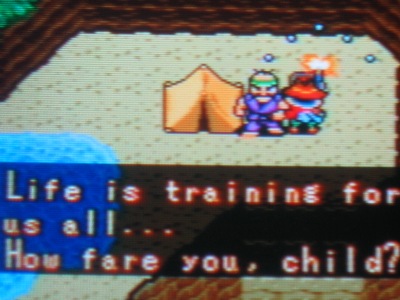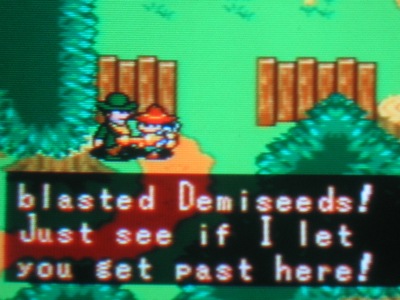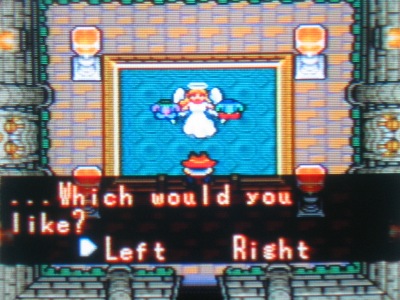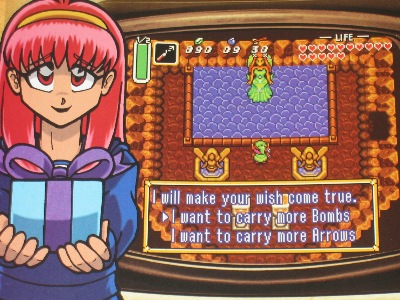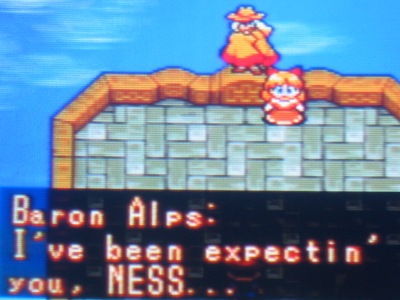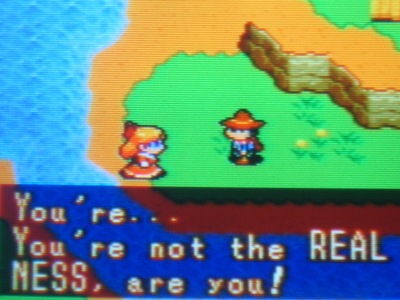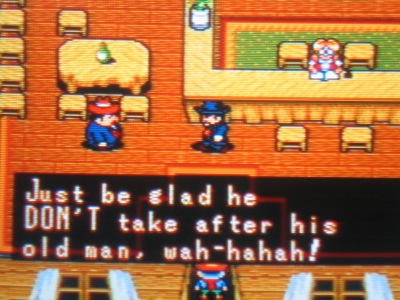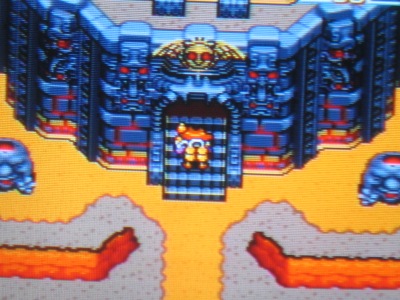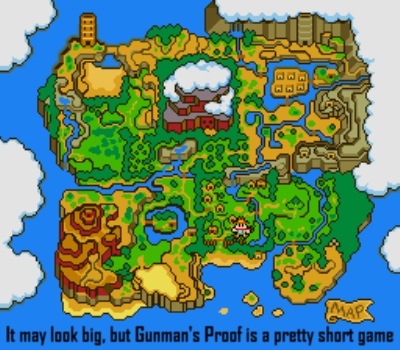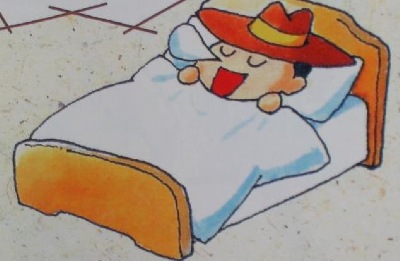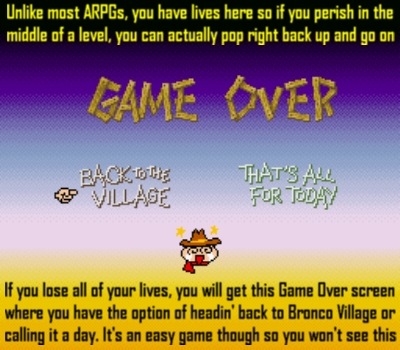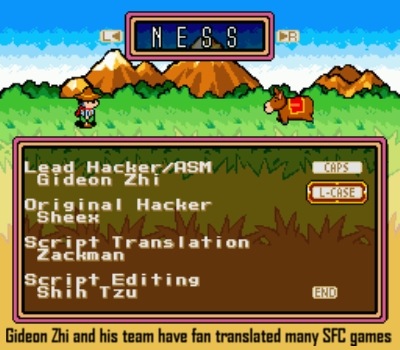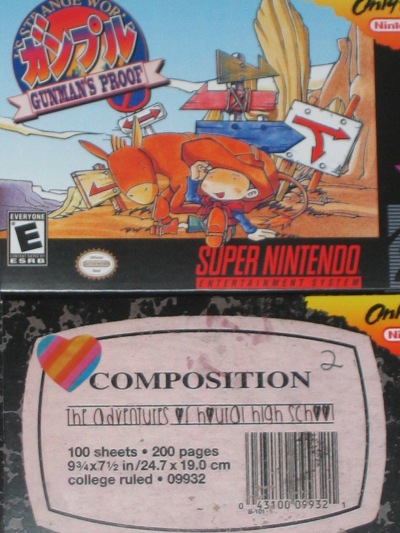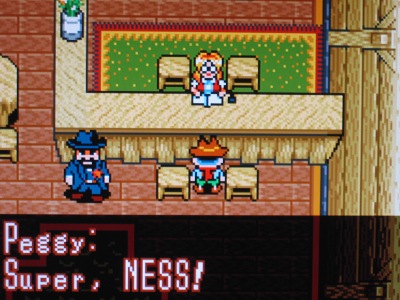 CLOSING THOUGHTS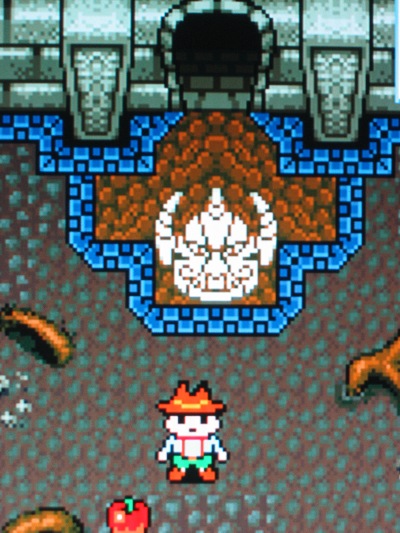 1880. A pair of streaking meteors befalls Strange Island. This unleashed a horde of terrible monsters. In hot pursuit of these vile Demiseed creatures were a couple of space sheriffs. Meanwhile, a young boy, often castigated by his very own father, yearns for something bigger. Hungry for adventure, fate steps in when this young boy and two cosmic space sheriffs cross paths. This is where our peculiar story begins. Along the way you'll earn the respect of your old man, gain powerful skills from an eclectic group of island ragtags, and blast the holy hell out of various baddies while exploring a haunted house, dungeons, mines and more. It's over way too soon but it's one memorable and fun-filled ride while it lasts. It's one of the best "hidden gems" on the Super Nintendo and it makes me wanna shout, OPPA GUNMAN STYLE!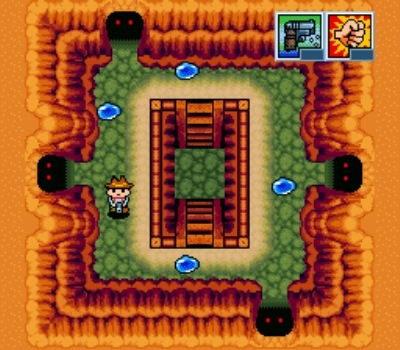 From its likable characters to its odd sense of humor, Gunman's Proof delivers a hellacious trek through the old Wild West. The visuals are bright and vibrant, with decaying dungeons and a unique art style. The music is quite catchy, especially that giddy Robaton theme, but the bulk of the game is blasting hordes of minions to kingdom come utilizing everything from a shotgun to a bazooka cannon. It is one of those games that's perfect to play after a long day at work. Forget about swords and axes because you don't bring a knife to a gunfight. I do wish however the game were a bit longer but there's something to be said about its simplicity and the fact that you can beat it in one (four hour) sitting. Gunman's Proof is one of the best SNES games you've probably yet to play… and I highly suggest you go rectify this. Strafing and incinerating bad guys never felt so good. If you're looking for a quirky and fun action RPG, then be sure to check out Gunman's Proof. Like the last cowboy riding out of town at dusk, it just might be the last great Super Nintendo game ever made.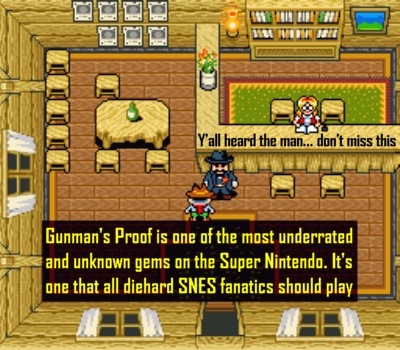 Graphics: 8.5
Sound: 8.5
Gameplay: 9
Longevity: 8
Overall: 9.0