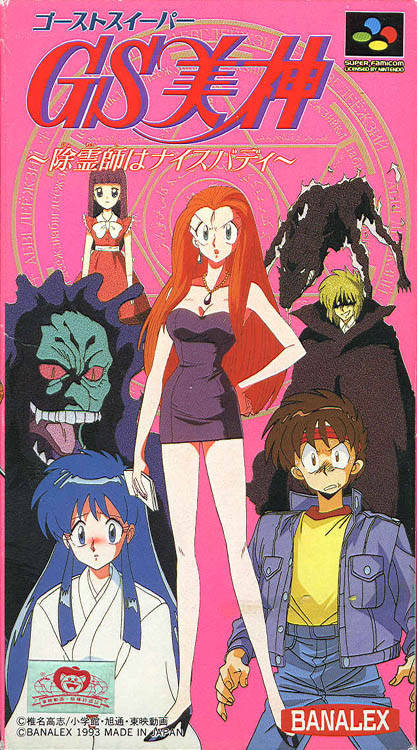 Tell me… what kind of video game would you get if you mixed Splatterhouse, Castlevania, Ghostbusters and Sailor Moon into a melting pot?
If you answered GHOST SWEEPER MIKAMI — you're on the right track.
As Mikami, a rather sexy-dressing lass, you must rid the levels of spirits with her trusty magic baton. Along the way pots can be broken to reveal power-ups such as food or weapon upgrades in the form of projectiles.
But is it any good?
Let's go to the tale of the tape shall we…
LEVEL ONE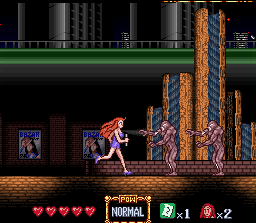 Mikami starts out at the local mall. I've always liked the mall setting in video games. See examples such as Zombies Ate My Neighbors, EarthBound and True Lies. Wish more games would incorporate this setting.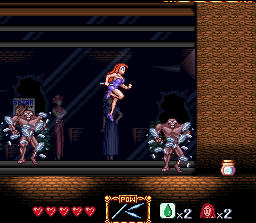 What's creepier than crummy old mannequins at night? Window smashing zombies!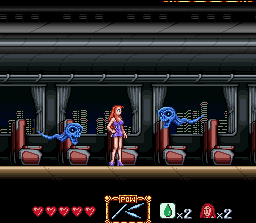 Exiting the mall, it's time to board the train. The scrolling here is smooth and splendid. Not choppy at all. Good stuff.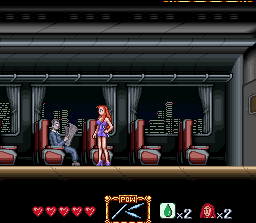 The little details are what makes a game extra cool. The paper will spring to life! Looking a little pale there, fella!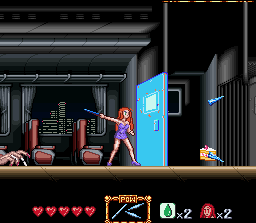 Yes, I know. Groundbreaking stuff indeed. Doors must be gutted, and
quickly! Watch out for them nasty hand thingies.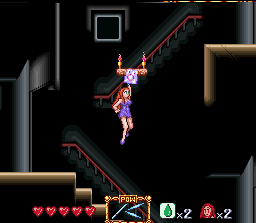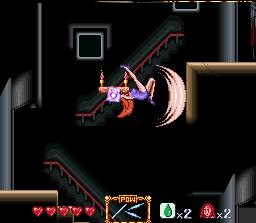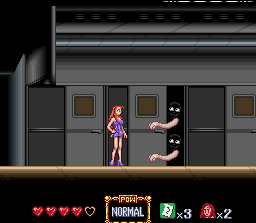 Zombies? Check. Possessed duffel bags? Check. Boogeymen? Check.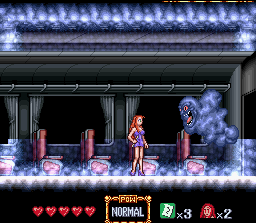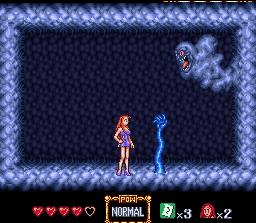 His long arm attack reminds me of the old, cheap, sticky, long arm "toys" sold at supermarkets for 25 cents back in the day.
LEVEL TWO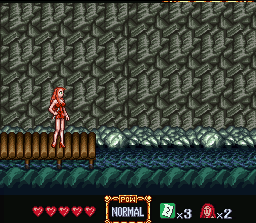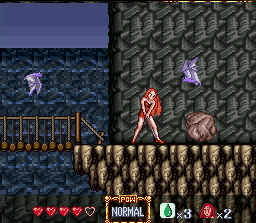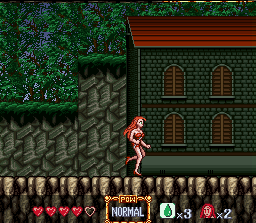 Oh, it's the house-at-the-end-of-the-woods bit. They're never good news, are they?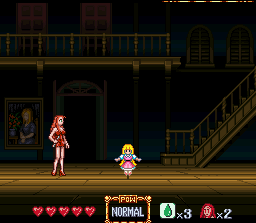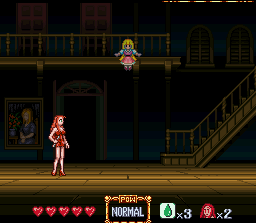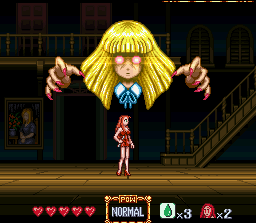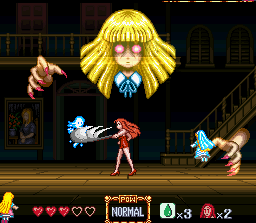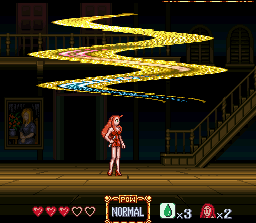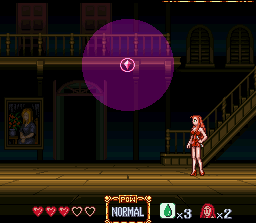 LEVEL THREE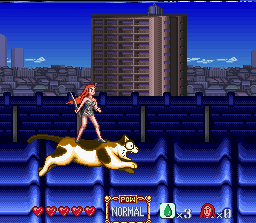 Mikami is shrunken and must navigate this level on the back of a stray cat.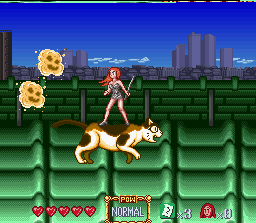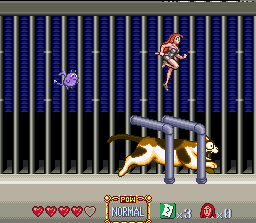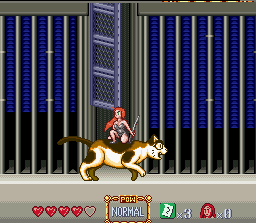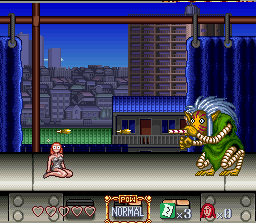 CLOSING THOUGHTS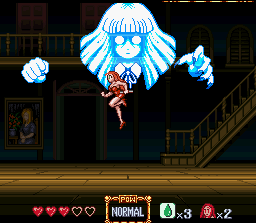 Based off the anime/manga by Takashi Shiina, Ghost Sweeper Mikami is old school platforming fun. It controls well and the atmosphere is both slightly goofy yet somewhat spooky. There aren't a lot of flashy tricks here — what you see is what you get. It's just a straight forward action platformer akin to the dozens we received back in the 8-bit NES era. If you're into that sort of thing, Ghost Sweeper Mikami is definitely worth hunting down. Perfect for Halloween season, this game is a worthy addition to your Super Famicom collection.