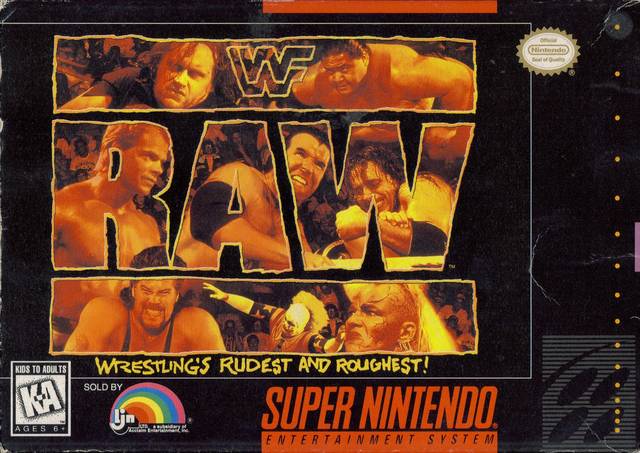 WWE's flagship show, Monday Night Raw, celebrated 25 years this past Monday. Many iconic old wrestling legends made special guest appearances for the big birthday bash. In addition, the 31st annual Royal Rumble was held last night so let's just say I am in a WWE state of mind. Having just recently reviewed WWF Royal Rumble, I can't think of a better time to look at the sequel, WWF Raw, than right now.
25 GAWD DAMN YEARS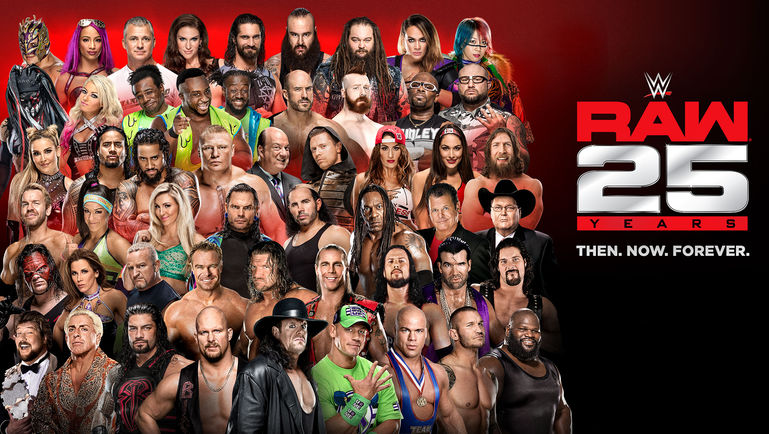 Congratulations to Vince McMahon and the entire crew. 25 straight years of weekly episodic TV is nothing to sneeze at. These guys and gals have entertained me and millions of others over the past quarter century. It kinda makes one feel old, eh? Although the actual 25th anniversary show was admittedly a bit of a flop, it did bring back to mind a ton of fond Raw memories.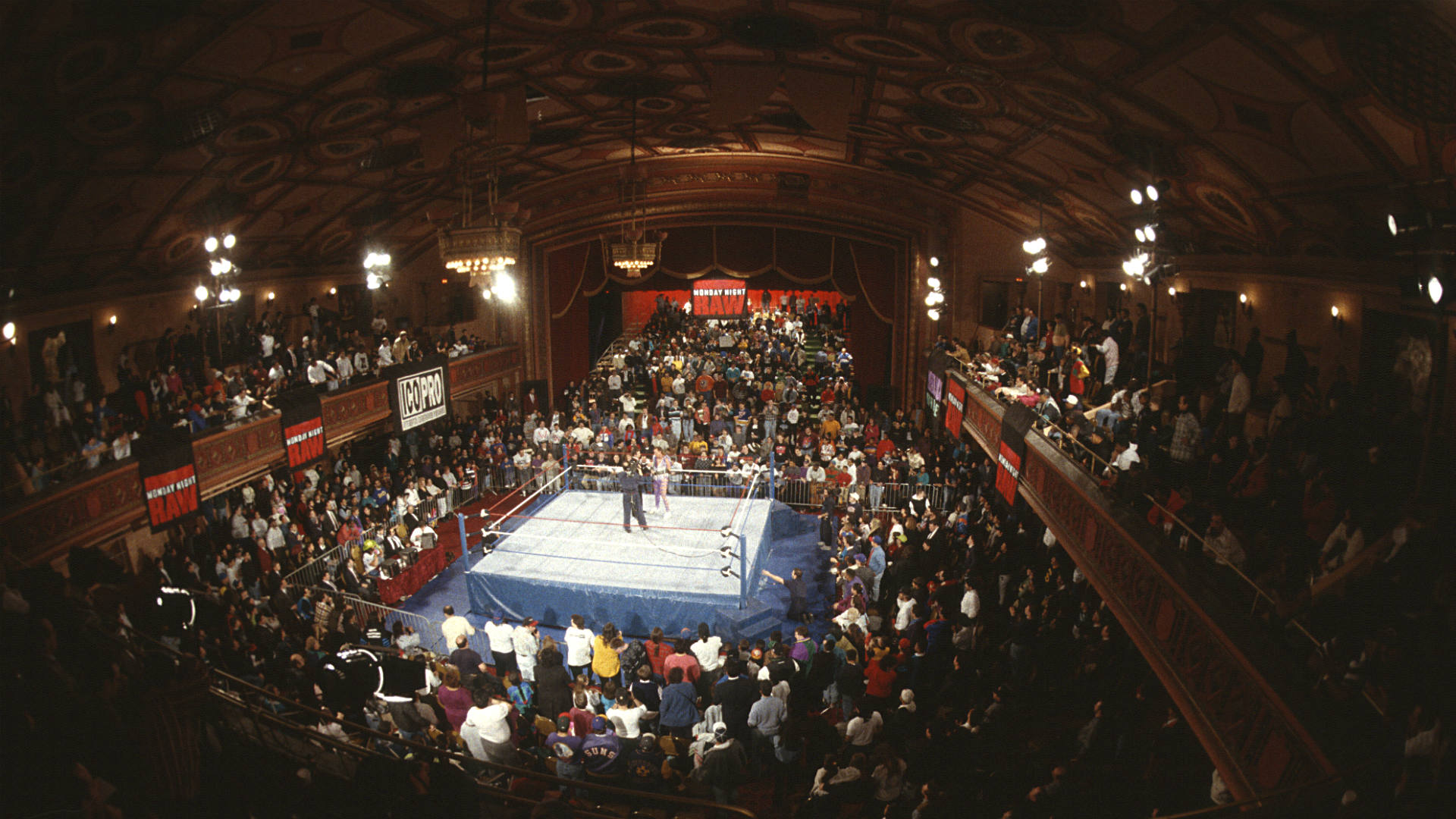 The very first episode of Monday Night Raw emanated from the Manhattan Center in New York on January 11, 1993. It was an intimate venue and there was a raw energy (pardon the pun) to the whole show. It was must-see TV back then. I rarely missed a week.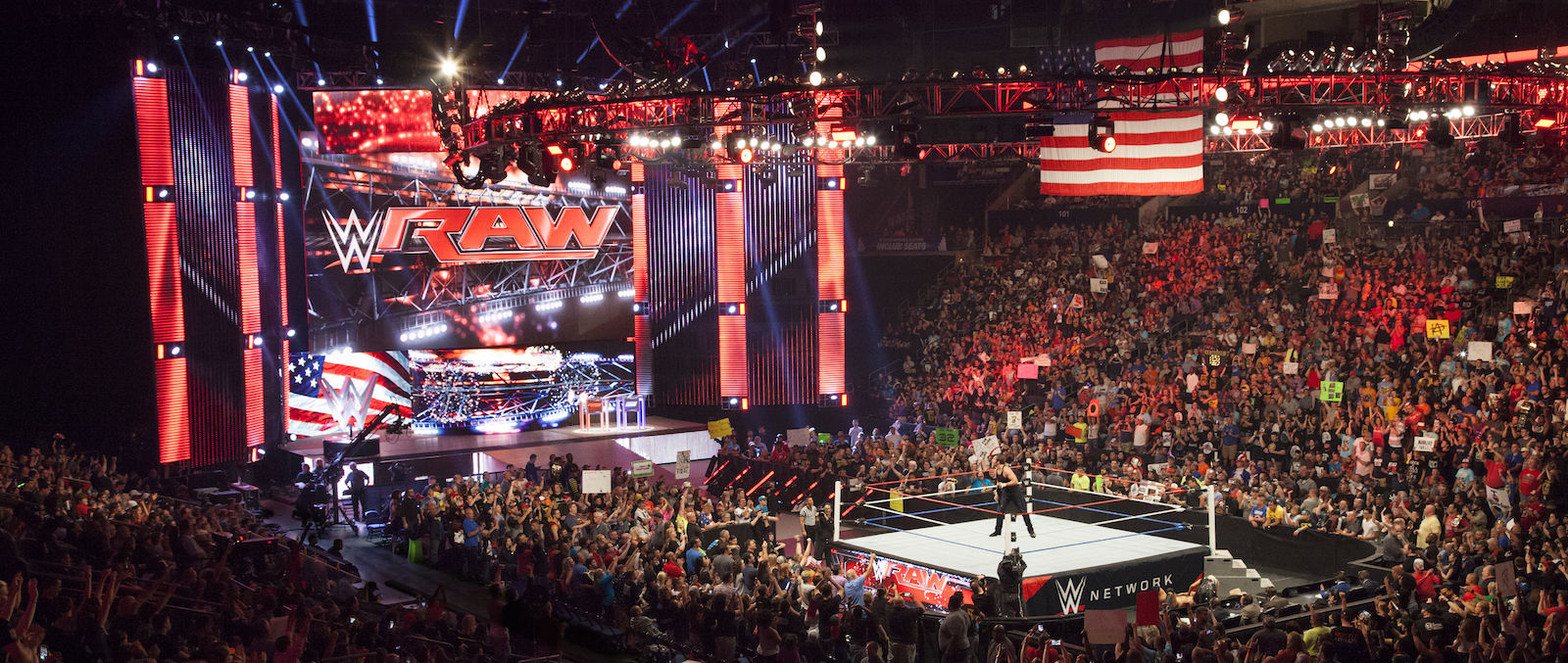 Nowadays Raw is held in much larger venues and often has crowds of 15,000 or so. The show also went from one hour to three hours over the years. It's way too much to consume these days yadda yadda insert bitter old timer wrestling fan rant here. But I still keep up with the product if nothing else out of habit and to relish those fleeting genuinely great moments that gets me jumping out of my seat like I'm five years old all over again.
TOP 5 RAW MOMENTS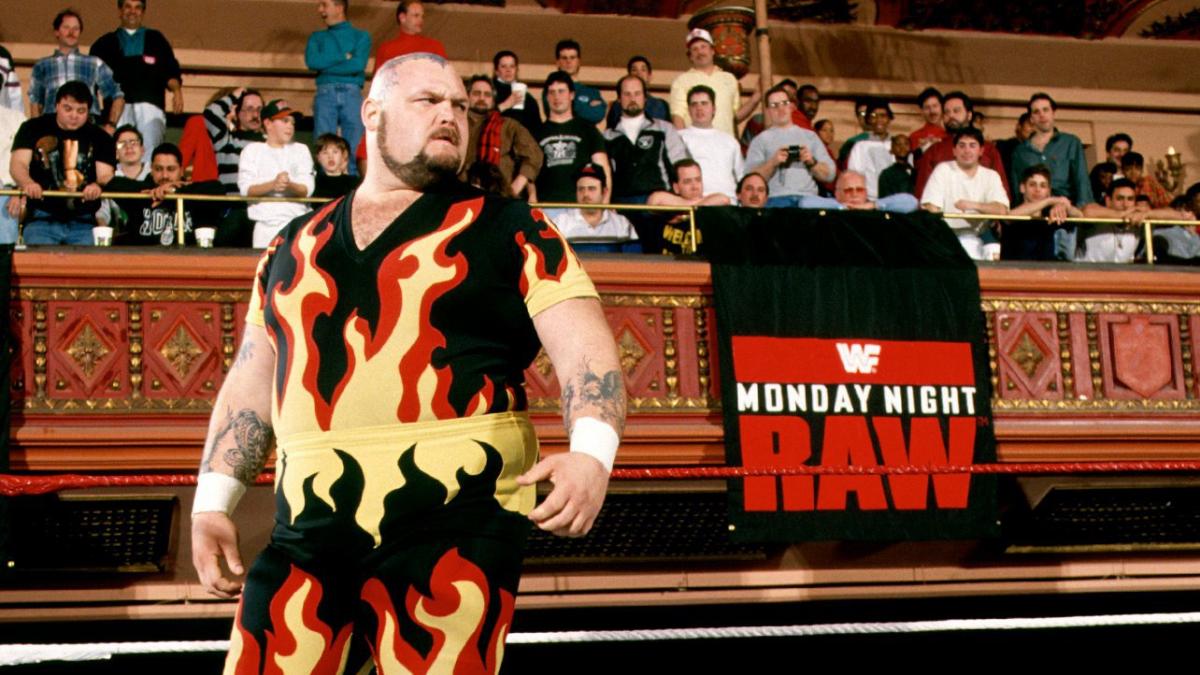 There have been many epic moments in the history of Monday Night Raw. The night Mick Foley (AKA Mankind) won the WWF Championship. The retirement speeches of Ric Flair and Edge. Goldberg's touching speech the night after WrestleMania 33. The invasion of ECW and WCW. Pee Wee Herman and The Miz trading verbal jabs on the mic. CM Punk's pipe bomb. Chris Jericho's countdown debut interrupting The Rock. And so much more. But here are my top 5 moments from 25 years of Monday Night Raw.
5. GET FAMOUS, KID!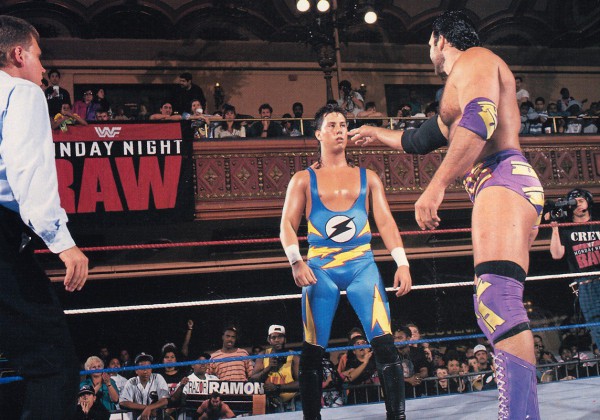 Back then Vince McMahon was an on-air commentator. He often screamed "Welcome to Monday Night Raw, where ANYTHING CAN HAPPEN!" It wasn't just a throwaway comment, either. Back in those days especially, it rang true. Perhaps never more than one fateful night on May 17, 1993.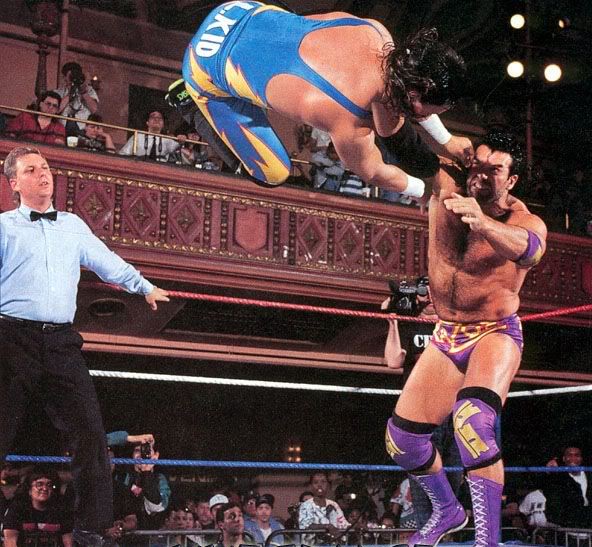 Perennial superstar Razor Ramon was throwing the Kid around the ring like a rag doll. The Kid had appeared on TV for a while now, always losing matches left and right. Surely Razor was going to pick up the squash victory, right?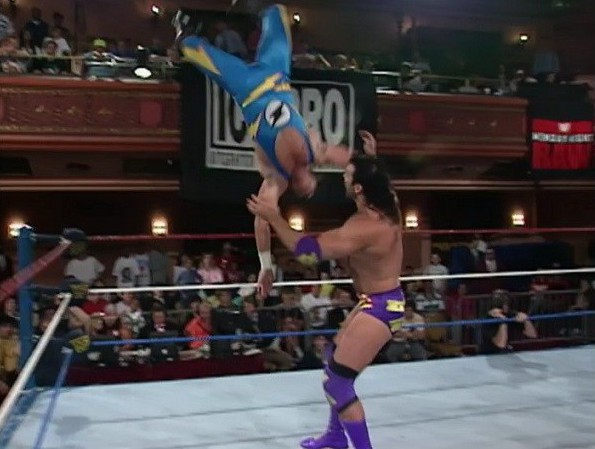 Not so fast! A crazy moonsault from the Kid and it was 1-2-3! The Manhattan Center erupted and the Kid launched his career into the stratosphere. Now known as the 1-2-3 Kid, this was a life changing night for Sean Waltman and made Monday Night Raw truly must-see TV.
4. THE END OF THE MONDAY NIGHT WAR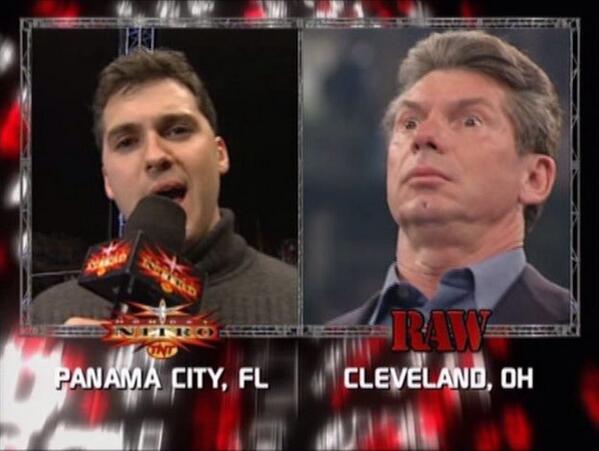 For years WCW and WWF went head-to-head for wrestling supremacy on Monday nights. Nitro and Raw found themselves embroiled in a heated rivalry until it officially culminated on March 26, 2001. It was a historic simulcast of both Raw and Nitro. Shane McMahon was live on Nitro while his dad Vince was live on Raw. And that's when Shane dropped the infamous bombshell, "The name on the contract does say McMahon… *audience gasp* HOWEVER, the contract reads SHANE MCMAHON! That's right — I NOW OWN WCW!" Such a historic announcement and Vince's shocked expression was simply priceless.
3. A STUNNING SAVIOR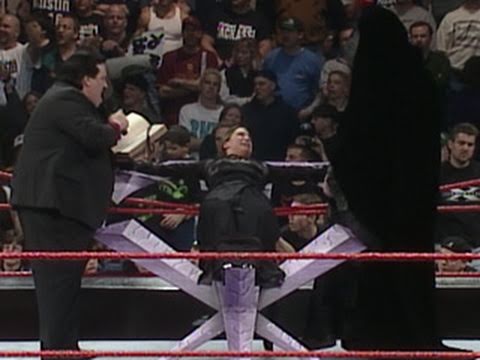 Before Stephanie McMahon became the "Billion Dollar Princess" and Authority figure gone wrong, she was little innocent Stephanie. On April 26, 1999, wrestling fans bore witness to one of the craziest angles ever shot for national TV. It was set to be the unholy wedding between Stephanie and The Undertaker. They strapped Steph to a cross-like symbol and it made for some WTF is happening right now TV.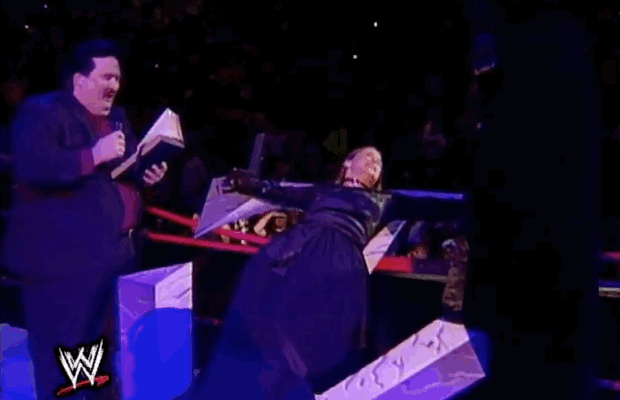 Seeing The Undertaker (in his Ministry of Darkness incarnation) caressing a 22 year old Stephanie McMahon made for some uncomfortable TV. At the same time, you couldn't help but not look away.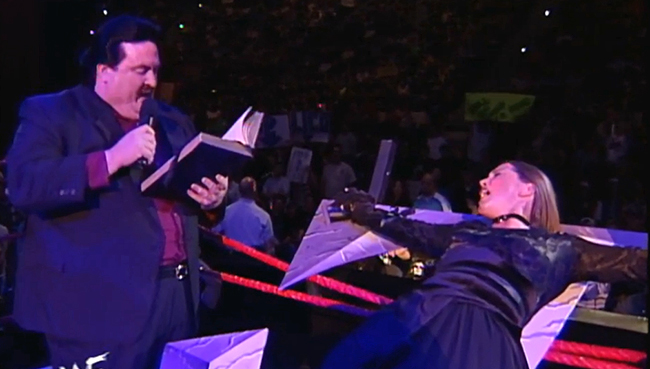 Paul Bearer read Steph her unholy vows. Who was going to save poor Steph from the evil clutches of the vile Dead Man? Out of nowhere the glass shatters and the fans in Hartford, Connecticut erupted in unison. STONE COLD! STONE COLD! STONE COLD!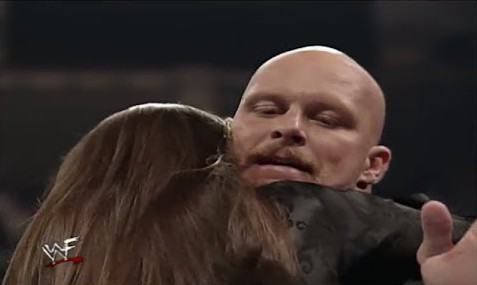 Stone Cold Steve Austin and Vince McMahon were bitter rivals at that time, so it was hard to imagine Austin saving Vince's daughter. But it was the unlikeliness of the event that added layers to Austin's character. At the end of the day, Stephanie was innocent and undeserving of such heinous acts. Austin was simply out to restore order and deliver justice when no one else could (and many tried such as Ken Shamrock and The Big Show). I'll never forget the emotional embrace Stephanie gave Austin after he untied her from that wicked cross-like symbol. Austin held his arms out like "OK OK whoa calm down, take it easy… just doing my job, young lady." It felt like the satisfying conclusion to some big action summer blockbuster where the bodyguard saves the damsel in distress. Rarely have I felt so emotional watching Raw than this moment right here!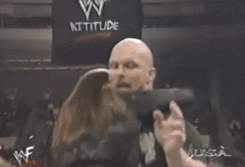 2. THE ULTIMATE FAREWELL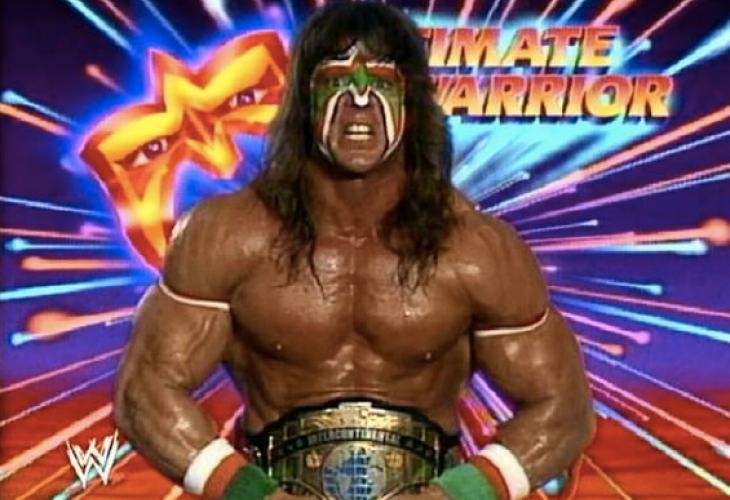 One of my favorite superstars from the '80s was The Ultimate Warrior. He was larger than life, crazier than a pet coon and just a comic book superhero come to life. Sure his matches weren't all that great but it was the moments and memories he created that live on forever.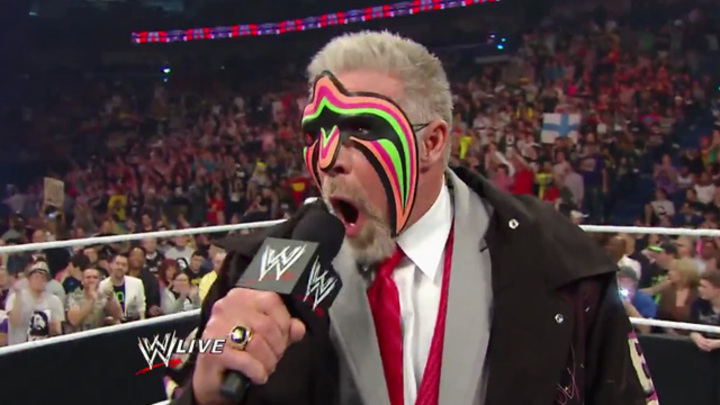 After a near 20 year hiatus from WWE for various reasons, the Warrior returned in 2014 to headline the Hall of Fame class. The night following WrestleMania 30, Warrior made his first Monday Night Raw appearance in nearly two decades. He gave a short but moving speech. In it he talked about how every man's heart one day beats its final beat and his lungs breathes its final breath. Eerily enough, Warrior died the following day due to heart issues.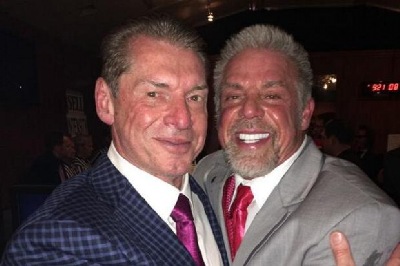 On the bright side, he got to make amends with Vince McMahon, Hulk Hogan and a host of others right before he passed away. He also got to go out in a blaze of glory before his adoring fans. Not so many people get that chance. I know Warrior did and said some crappy things in his life, but I like to think by the end of his life he had changed and made peace with everything. That's the version I like to believe in. At any rate, his speech on April 7, 2014 stands as one of my most favorite Raw memories.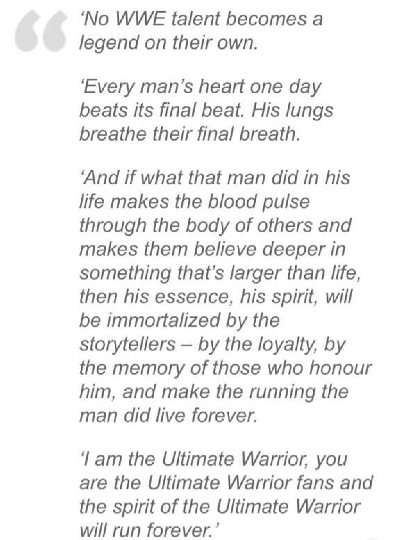 1. THE "HART" OF THE MATTER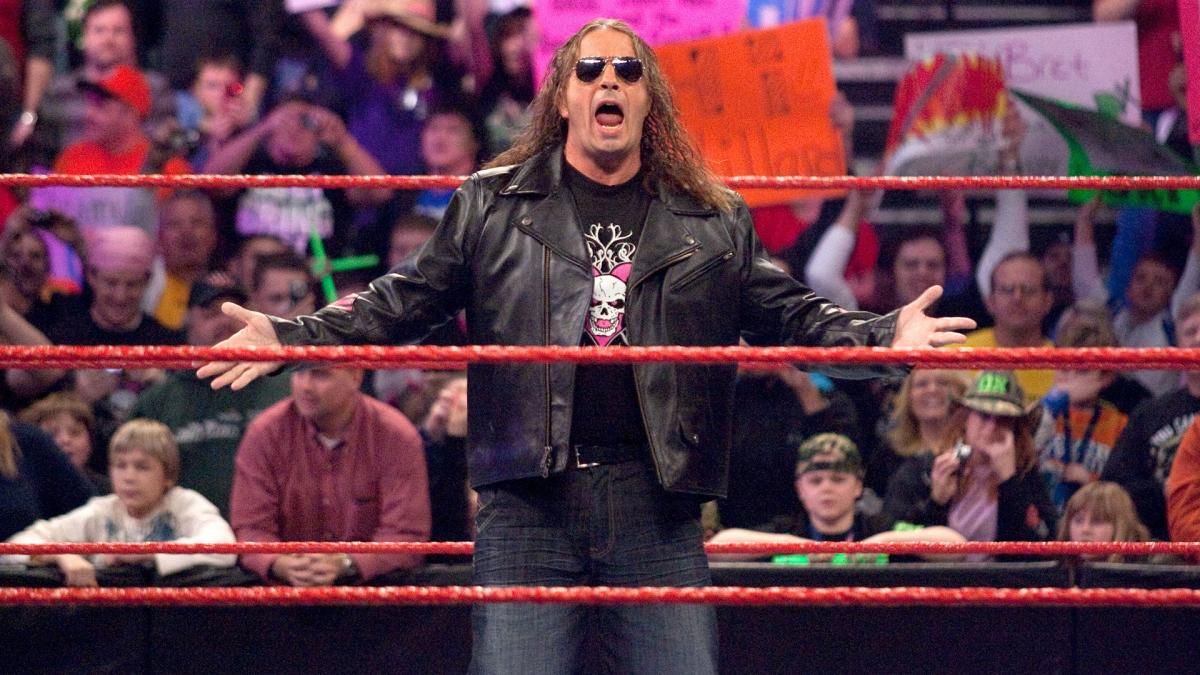 Speaking of unresolved issues and personal vendettas, my number one favorite Raw moment was when one of my favorites, Bret "The Hitman" Hart returned to WWE TV for the first time in over 12 years. January 4, 2010, Bret Hart finally came home to guest host Monday Night Raw. But more than that, Bret came to clear the air once and for all.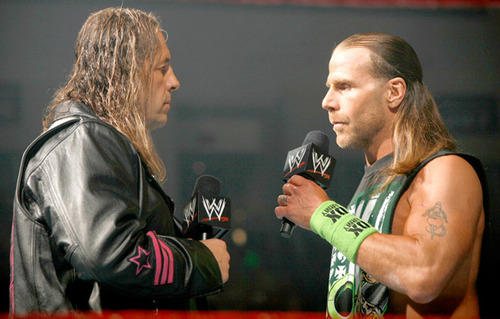 Wrestling fans know all too well about the infamous Montreal Screwjob from Survivor Series 1997. It changed wrestling history forever. For a long time Bret and Shawn lived in its shadow. But on this very special and surreal night, the two came together to hash it out in front of a live national TV audience.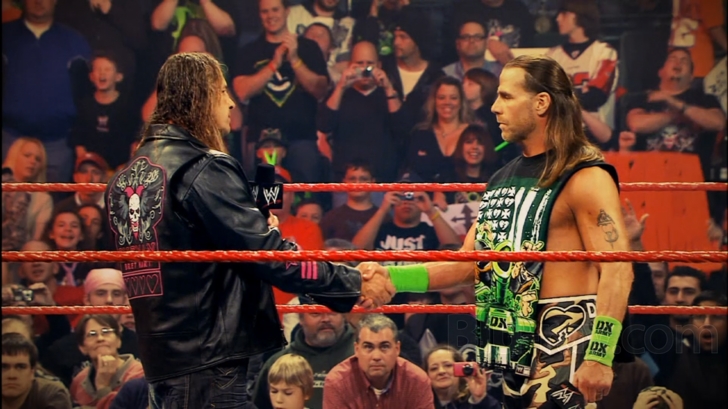 Seeing two of my all-time favorites shake hands and bury the hatchet on live TV gave me the feels. According to Bret and Shawn in later interviews, this was their first real interaction in nearly 13 years since the Screwjob. This moment was not rehearsed — the emotions displayed from the two were real and genuine. I also love that it transcends wrestling. How many relationships in our lives have we let pride, ego and vanity get the worst of us? Sometimes forgiving someone as well as yourself is the key to true freedom.
GET RAW!
Glitchy? Nope, it's the classic original Raw intro nicely replicated. Gotta love that early-mid '90s grungy style (or not).
RAW RASSLERS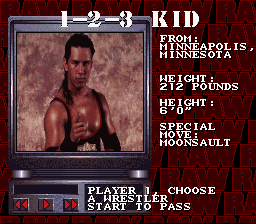 The 1-2-3 Kid (AKA X-Pac AKA Sean Waltman) is most well known for upsetting Razor Ramon in a match that launched Monday Night Raw from a fun novelty to must-see TV.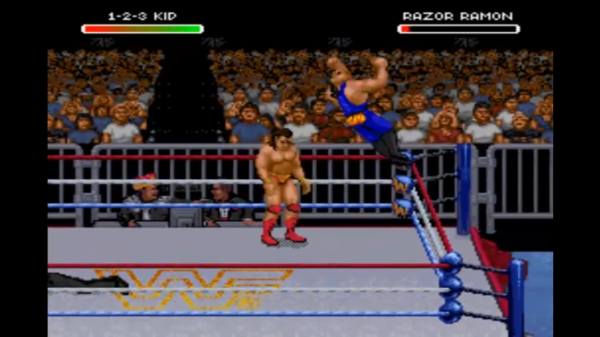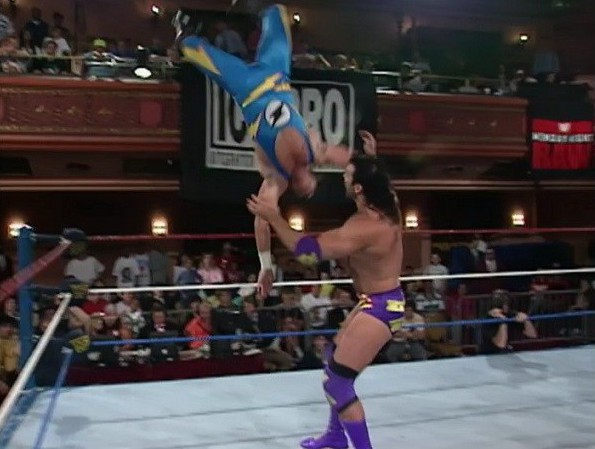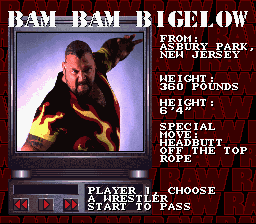 The Beast From The East is one of the most underrated and agile big men of all time. And hey, not many wrestlers can claim that they headlined a WrestleMania! Which Bam Bam did with Lawrence Taylor at WrestleMania 11.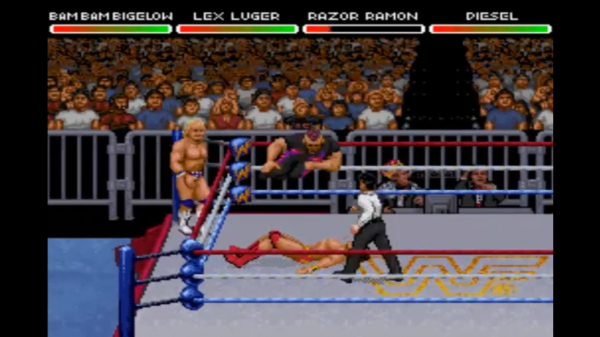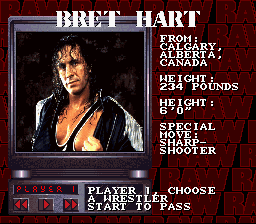 Bret Hart is one of the best in-ring technicians of all time. It blew my mind when I discovered years later why his finishing maneuver is called the Sharpshooter. That's because he's Bret "The Hitman" Hart. How did I miss that back in the day?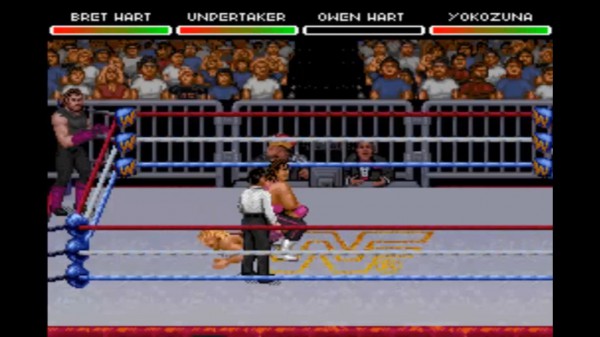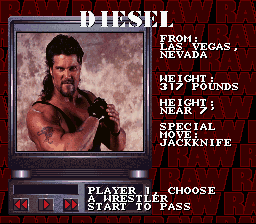 Initially a badass bodyguard to The Heartbreak Kid, Shawn Michaels, Diesel eventually broke out and became one of the company's biggest stars, both literally and figuratively. Big Daddy Cool also played SUPER SHREDDER in Teenage Mutant Ninja Turtles II: The Secret of the Ooze.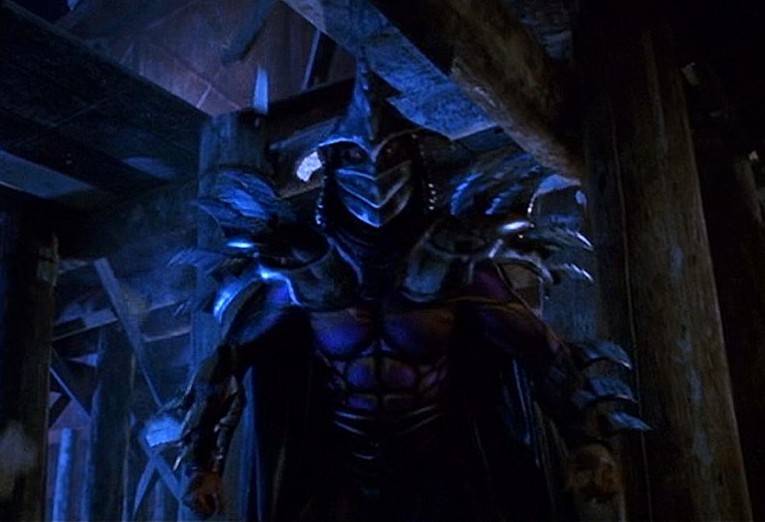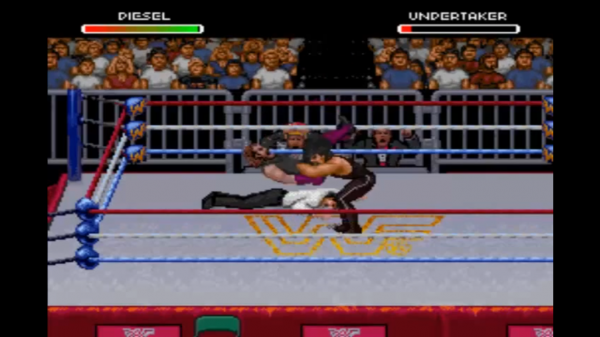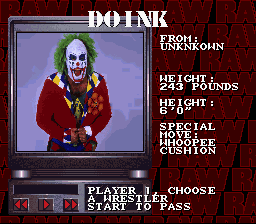 Some may remember Doink as a silly gimmick character, but the original Doink was straight up evil and diabolical. That version, played by Matt Osborne, was absolutely brilliant. There's something very unsettling about evil clowns.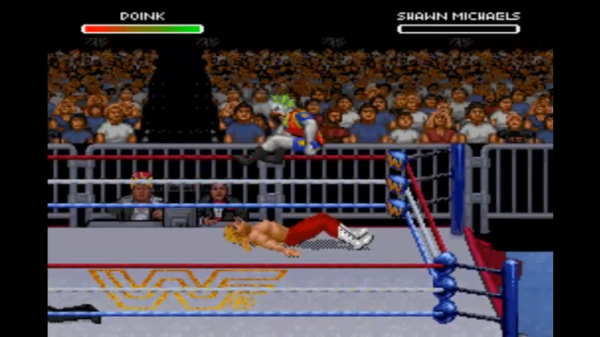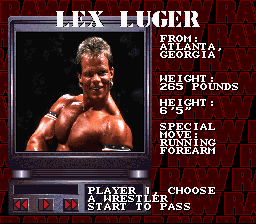 Vince McMahon tried to turn Lex Luger into the next big thing after Hulk Hogan left the company in mid 1993. Luger received a massive push and even got his own Lex Express. Unfortunately for Lex and Vince, the vision was never fully realized as Lex Luger never panned out to the level either man had hoped for.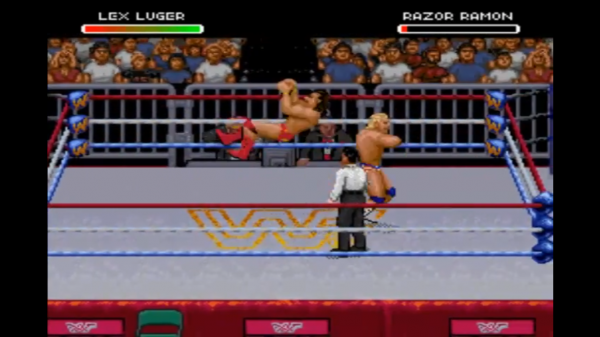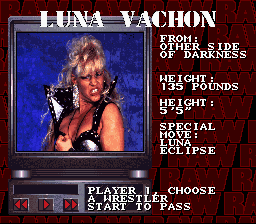 Before the WWE went crazy with their "Women's Evolution" marketing and branding, Luna Vachon was breaking down barriers in the mid '90s. She was the first female superstar to appear as a playable character in a WWF video game. Long before you had the Lass Kicker Becky Lynch or the Boss Sasha Banks, you had Luna Vachon — a badass woman not to be trifled with.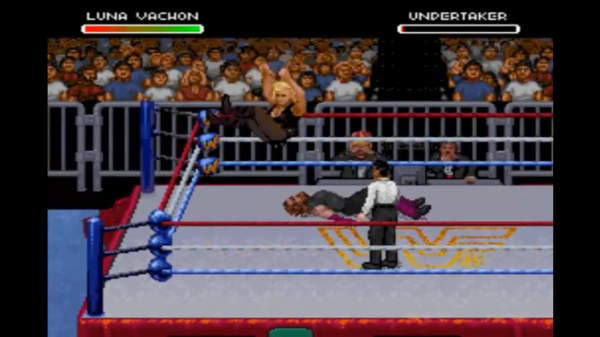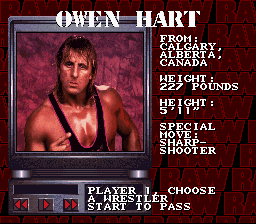 Bret's younger brother, Owen Hart, emerged as a supreme talent in 1994. Cocky and brash, Owen had it all. In-ring skills, high flying moves and he was a great talker, too. It's a shame he fell to his tragic death from a pre-match stunt gone horribly wrong in 1999. We'll never forget ya, Owen.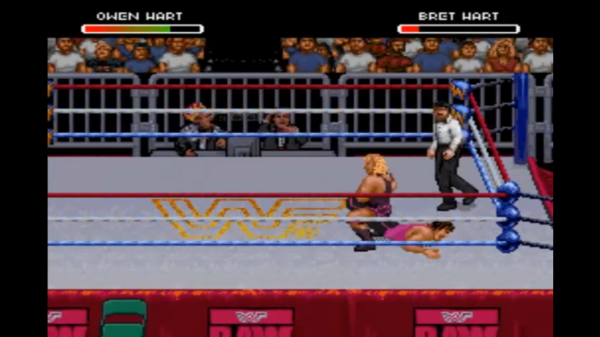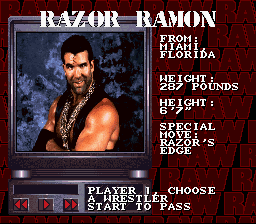 Hey yo. Razor was one of my favorites back in the day and it saddened me deeply when he fell into hard times following his wrestling career. An alcoholic on the verge of death several times, he managed to clean himself up with the help of his good friend and all around good guy Diamond Dallas Page. Using DDP Yoga and living with DDP propelled Scott Hall to quell his demons and get his life back in order. His 2014 induction into the Hall of Fame was a touching moment, and produced one of the best lines I've ever heard: "Bad times don't last… BUT BAD GUYS DO!"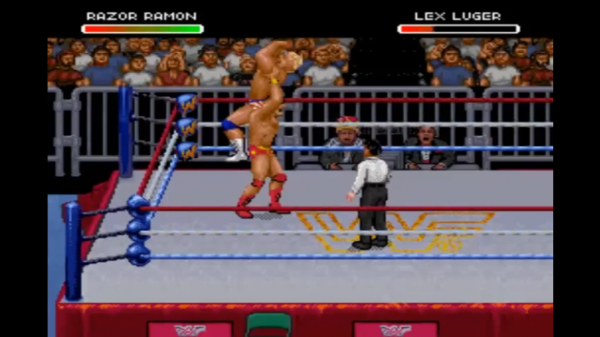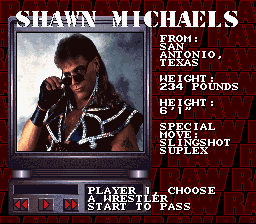 Shawn Michaels is arguably the greatest in-ring performer of all time. When comparing Shawn with his peer Bret Hart, one guy said it best when he said "Bret had the best matches but Shawn put on the best performances." I've never seen another wrestler rise to the occasion quite like HBK. Truly a once-in-a-generation talent!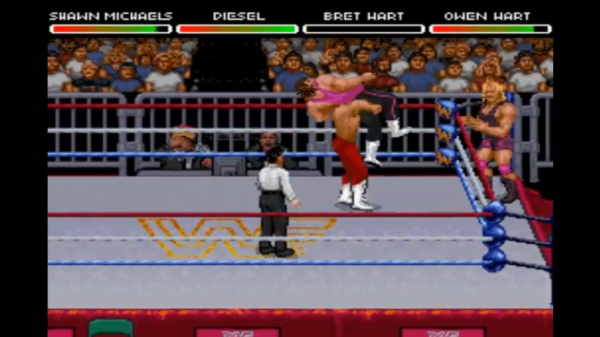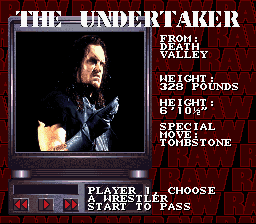 It's often been said that The Undertaker is Vince's greatest creation. That's certainly debatable with Hulk Hogan and whatnot, but there's no debating the fact that The Undertaker has had one amazing and storied career. There's a reason why so many fans and wrestlers respect Mark Calaway so much. No one else could have pulled off the character the way that he did.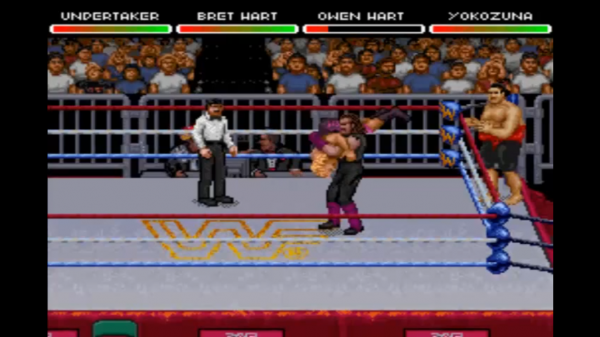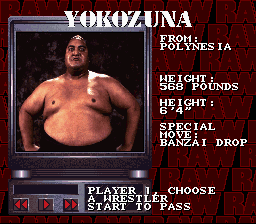 The man who killed Hulkamania, Yokozuna was a friggin' beast. He was extremely agile for his size and his Banzai Drop always made me quiver in my seat. To cap it off, he was managed by both Mr. Fuji (the devious one) and Jim Cornette. Talk about being a heat magnet!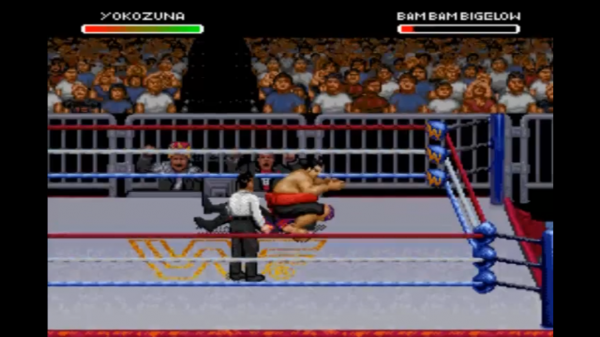 MEGA MOVES AND MORE

WWF Raw was an improvement over WWF Royal Rumble in a number of ways. For starters, Raw assigned more unique moves to the wrestlers. There are also secret super special moves known as "Mega Moves." In addition, Raw incorporated a rating system. Although it's a little shady to say the least. Each wrestler's rating total equals 26 points. I have a really hard time believing that Diesel's strength is only a measly 6 out of 10. Honestly though it doesn't seem to matter as far as I can tell. The wrestlers' speed and strength don't appear to differ in execution. On a side note, Raw made history being the first 4-player WWF game on home consoles.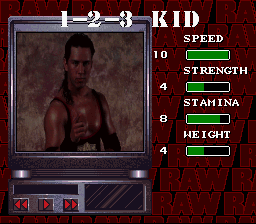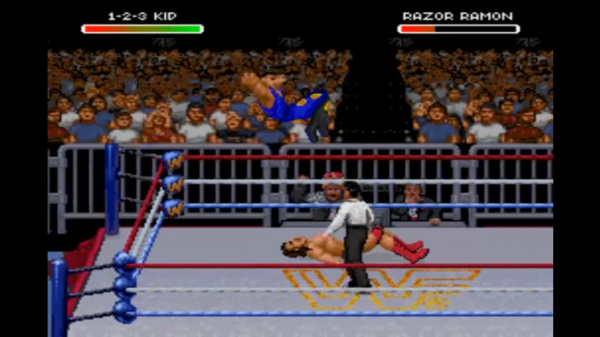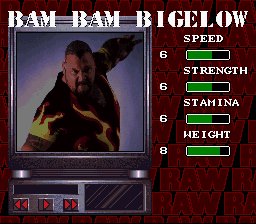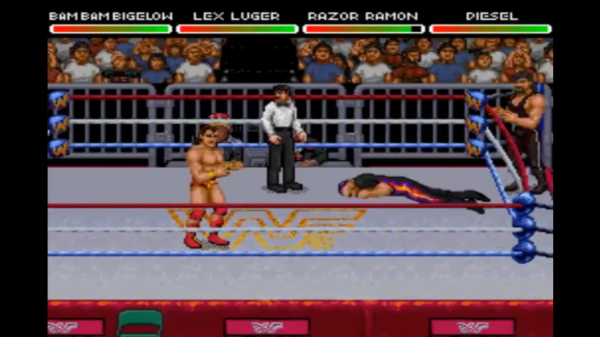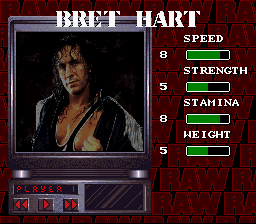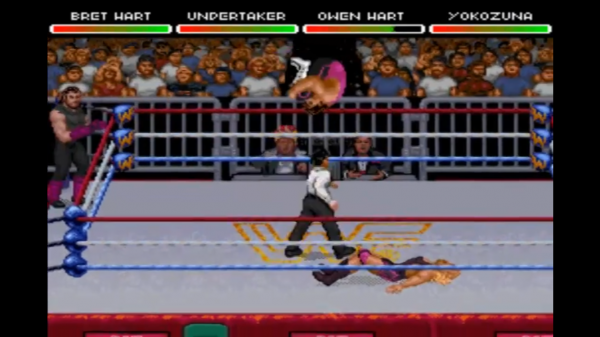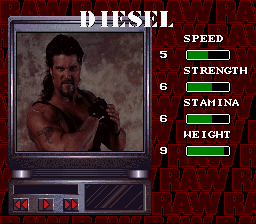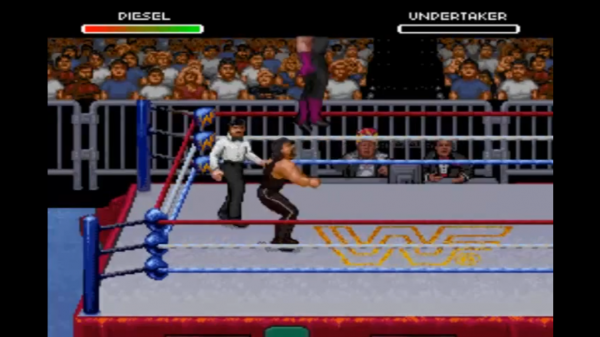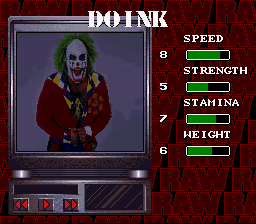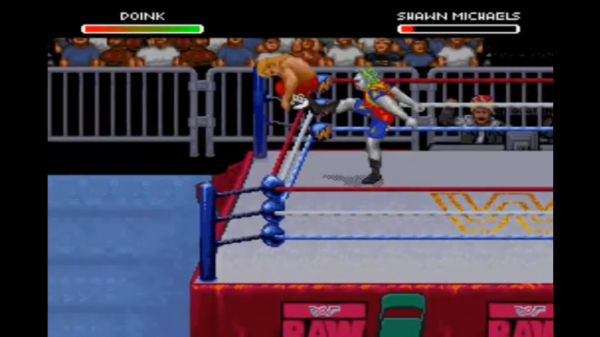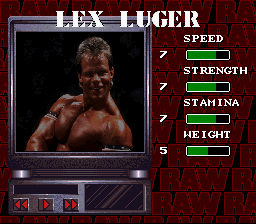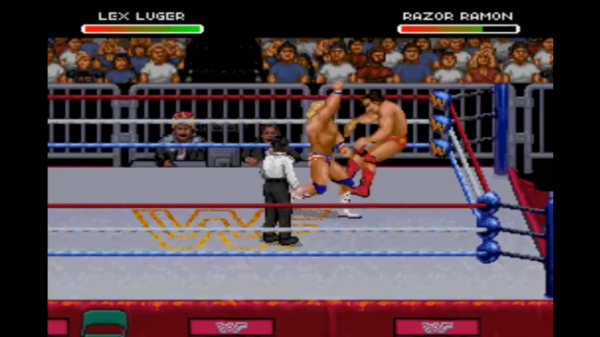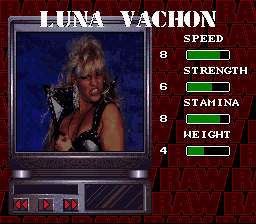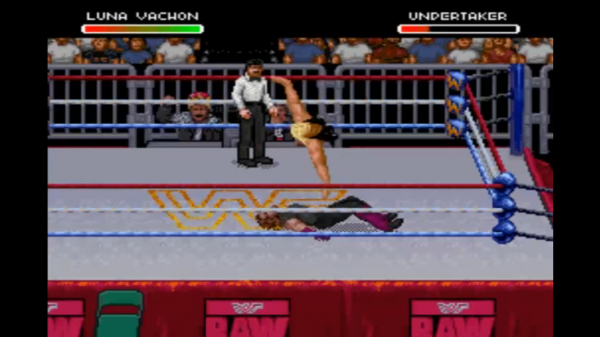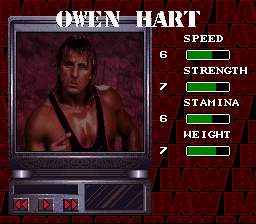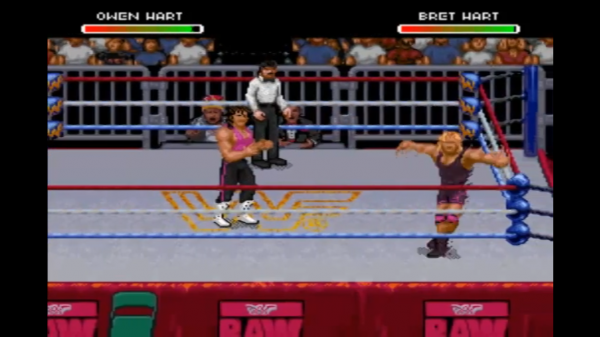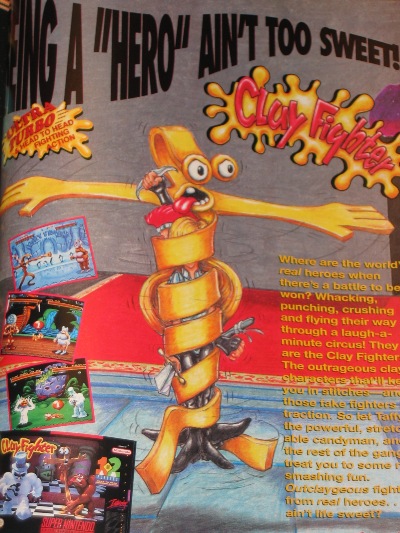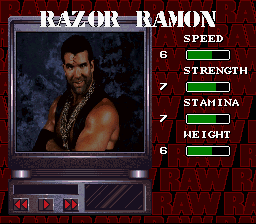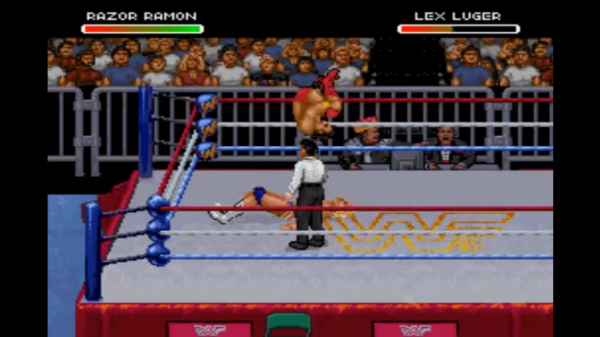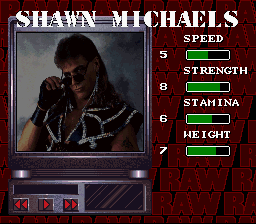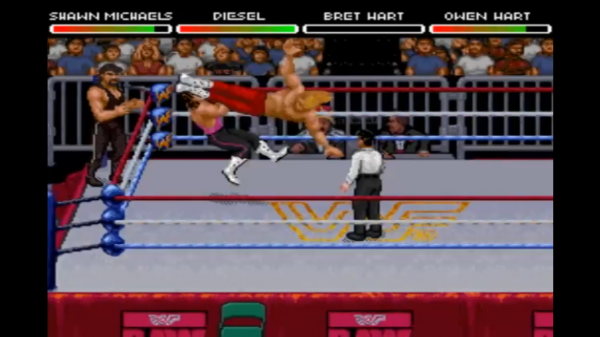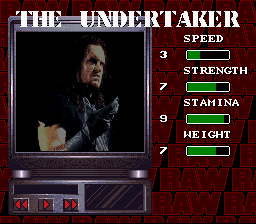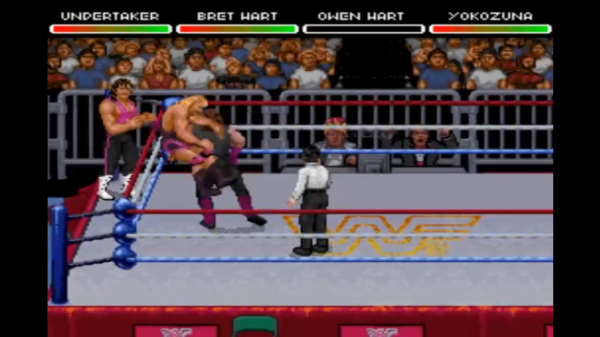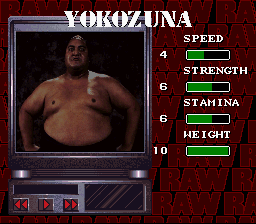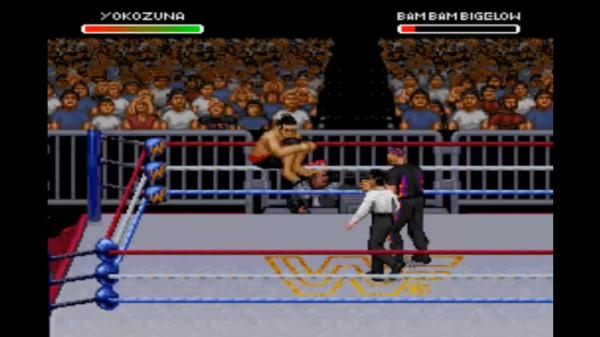 MODES OF MAYHEM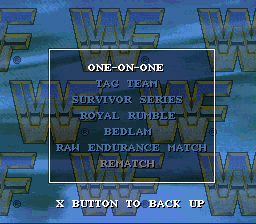 Raw is jam packed with modes galore. This is another aspect that Sculptured Software improved on from Royal Rumble. With the Royal Rumble match carrying over, Raw effectively renders Royal Rumble obsolete more or less.
Bedlam free-for-all Brawl is my favorite mode. It lets all four wrestlers battle in the ring at the same time in a fight to the finish. I like the campy small television monitors hanging out around ringside. It brings back memories of Raw's earliest days in the Manhattan Center.
Trademark moves such as Razor Ramon's fall away slam are nicely represented. Royal Rumble featured unique finishers but the wrestlers all shared the same moveset. Not so much with Raw.
Backdrop your opponents out of the ring in the Royal Rumble match.
Shawn Michaels and Razor Ramon are knee deep in the drop zone. Diesel wins it all. If this were 2018, he would be pointing at the WrestleMania sign right about now…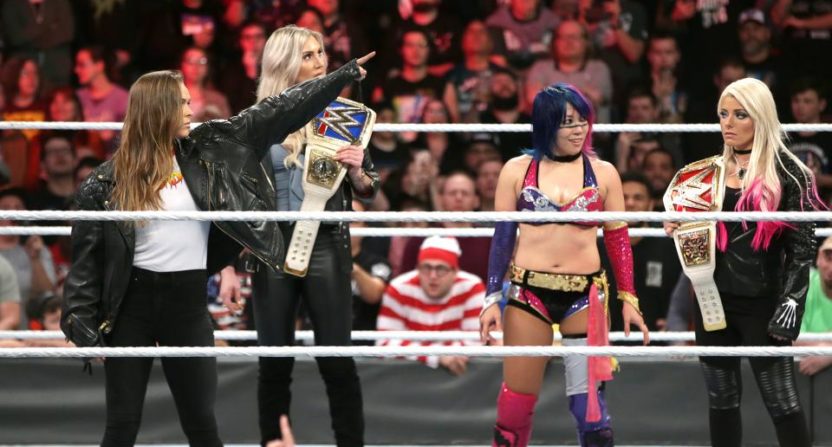 RATTLE THE REF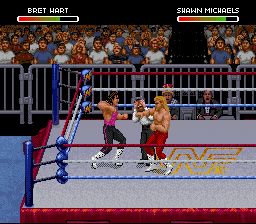 Just like in WWF Royal Rumble, you can knock out the ref. It never gets old.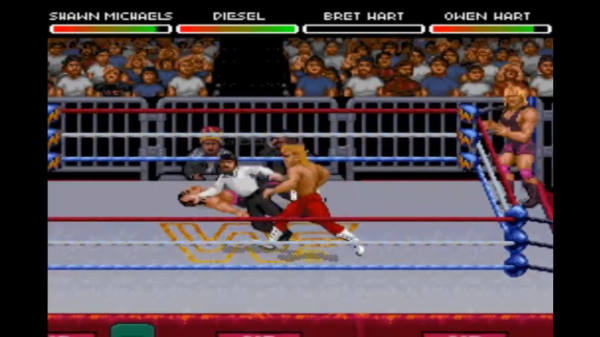 WHAT THE CRITICS SAID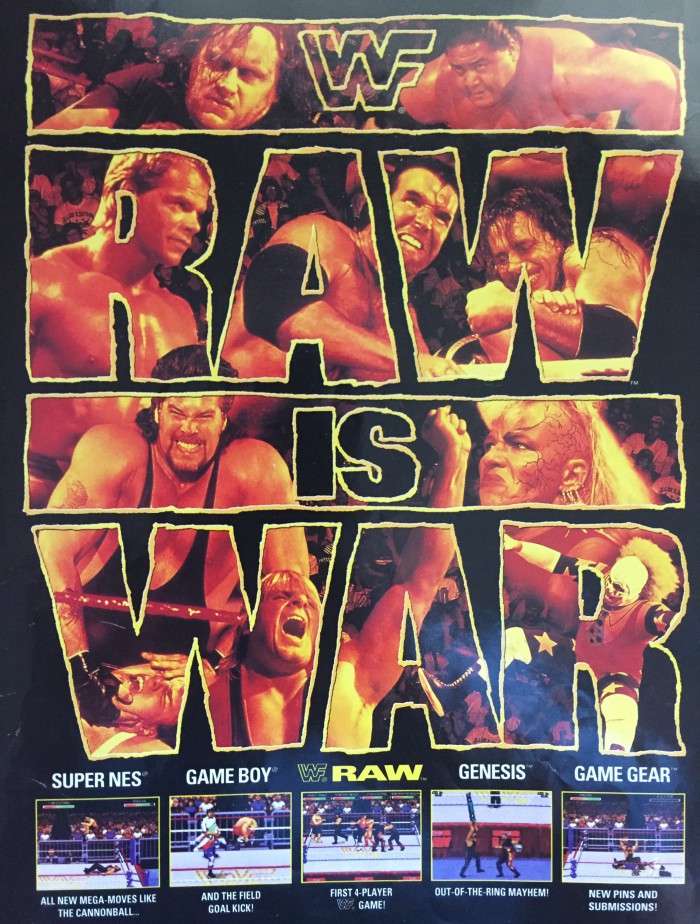 Although never reviewed by either EGM or GameFan, they spoke rather favorably of WWF Raw in previews. Super Play called it bigger and better than its predecessor, Royal Rumble, and rated it 84%.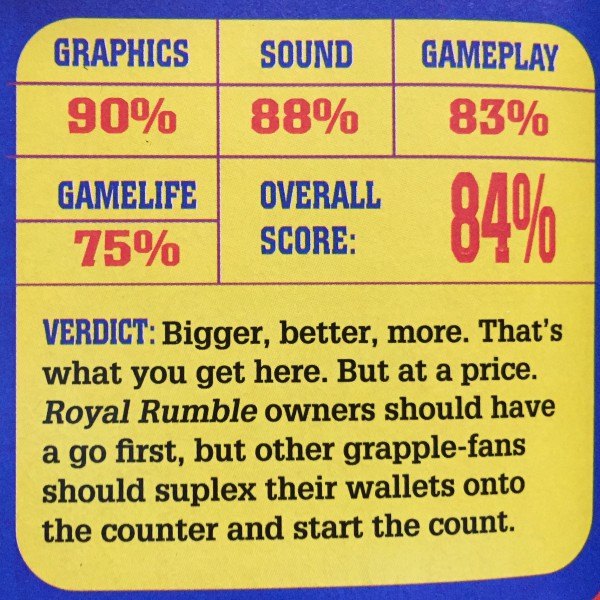 Interestingly enough, WWF Magazine rated it an 8 out of 10. I was subscribed to WWF Magazine back in 1994 and I can remember being a little quizzical when I first saw that score. The official WWF Magazine only gave Raw an 8 rating? Usually these things tend to oversell a product by a point or two. For Raw to only get an 8 gave me a little bit of pause.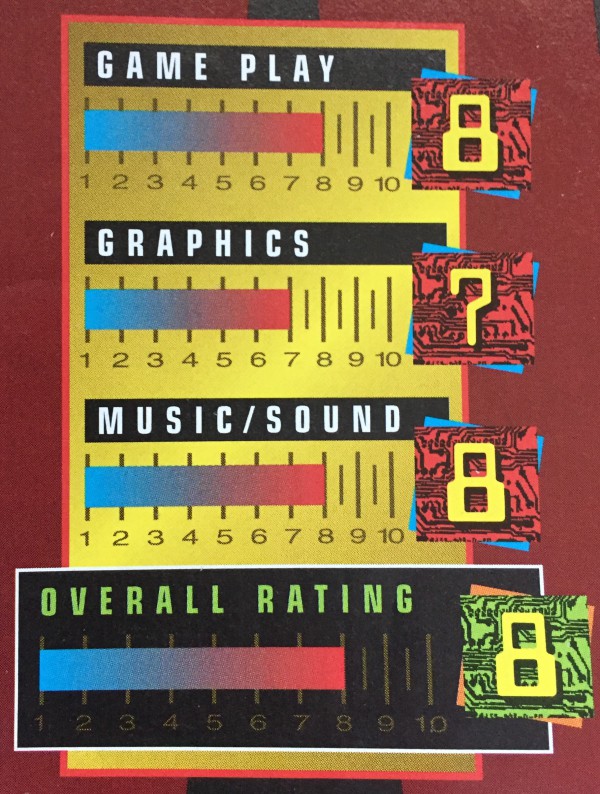 CLOSING THOUGHTS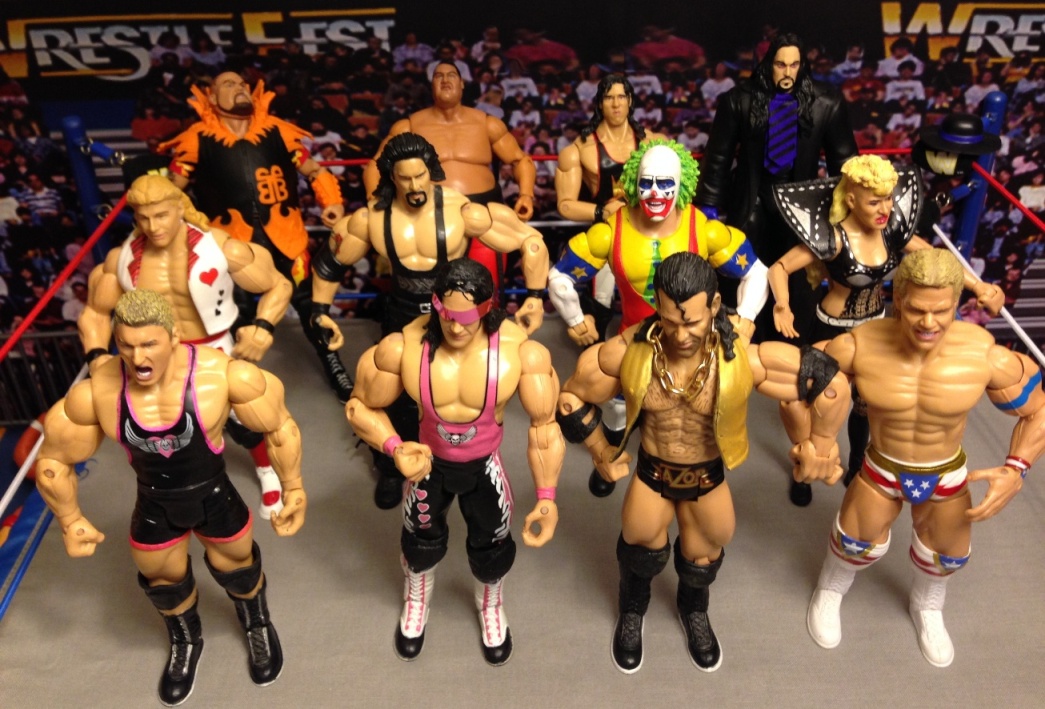 My brother and I bought WWF Raw back in late 1994 and we had a blast with it. It was fun for its time but similar to Royal Rumble, it hasn't aged so well. I'm just not a big fan of its "who can tap the buttons the fastest" system. I much prefer grapples being determined by timing. It's a shame we never got a definitive WWF game on the SNES. But WWF Raw is probably the closest thing to such.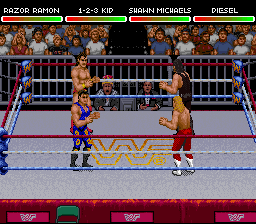 It was the first WWF home console game to feature a 4-player mode. My friends and I wasted hours on the Bedlam Brawl mode. The Mega Moves added an extra layer to the game and there were plenty of modes to go around. Raw is by no means a bad game, but at the same time it's a little disappointing. It's a competent game, especially if you don't mind its button mashing nature, but it still feels like a lot of unrealized potential.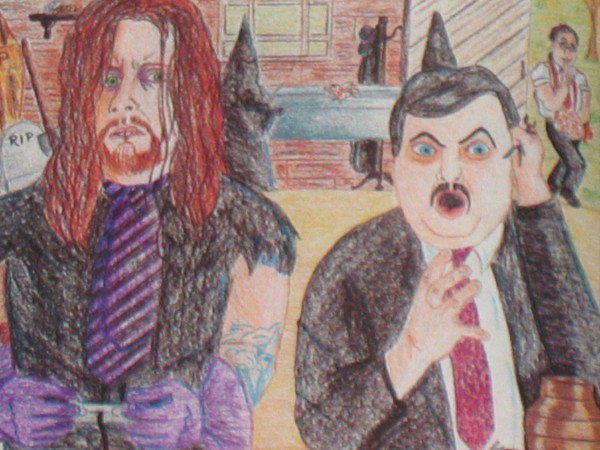 While WWF Raw may not fully measure up in the way I would have liked, it's still fairly fun especially when played with three pals.
Graphics: 7
Sound: 7
Gameplay: 7
Longevity: 6
Overall: 7.0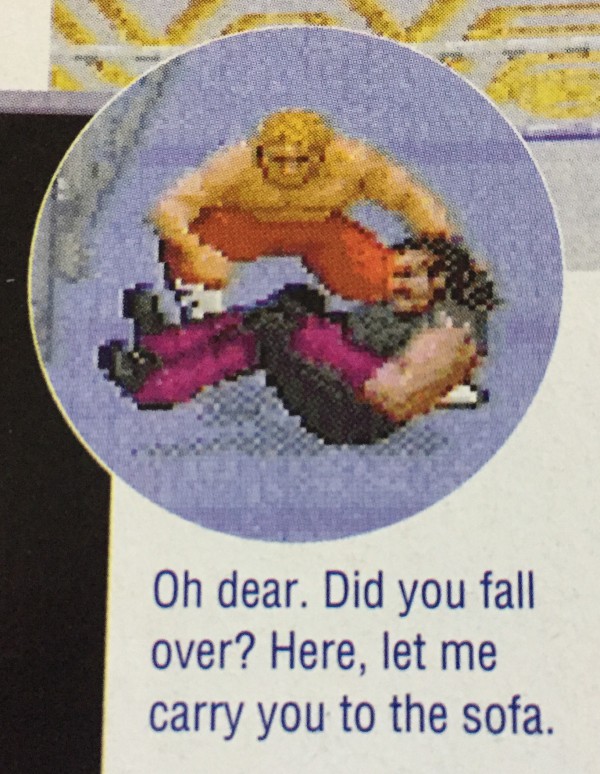 More of my WWF ramblings here!