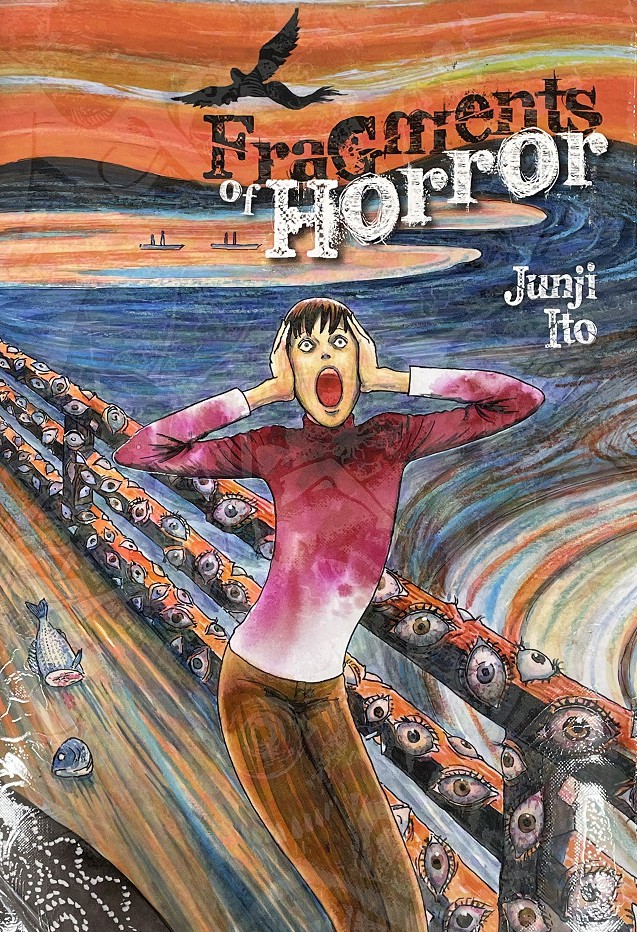 Recently, I wrote my first graphic novel review on RVGFanatic. It was for the rather bizarre and unsettling Summer Spirit. And now, on Halloween night, I proudly present to you, dear reader, RVGFanatic's first manga review. As many of you know by now, in 2019 I rediscovered my love for reading. I never got into manga, however, until quite recently. And being that it is Halloween, I can't think of a better manga artist to feature than Junji Ito. He's sort of like the Stephen King of the manga universe. Late last night I read through Junji Ito's Fragments of Horror in one sitting. I've heard a lot about Ito and my first experience with Ito did not disappoint. A collection of short horror stories, all told through the manga medium, it left me feeling a little unsettled and I felt an undeniable urge to peek over my shoulder. If you have never read any of Junji Ito's work before, it is my hope that after this review you might rectify that!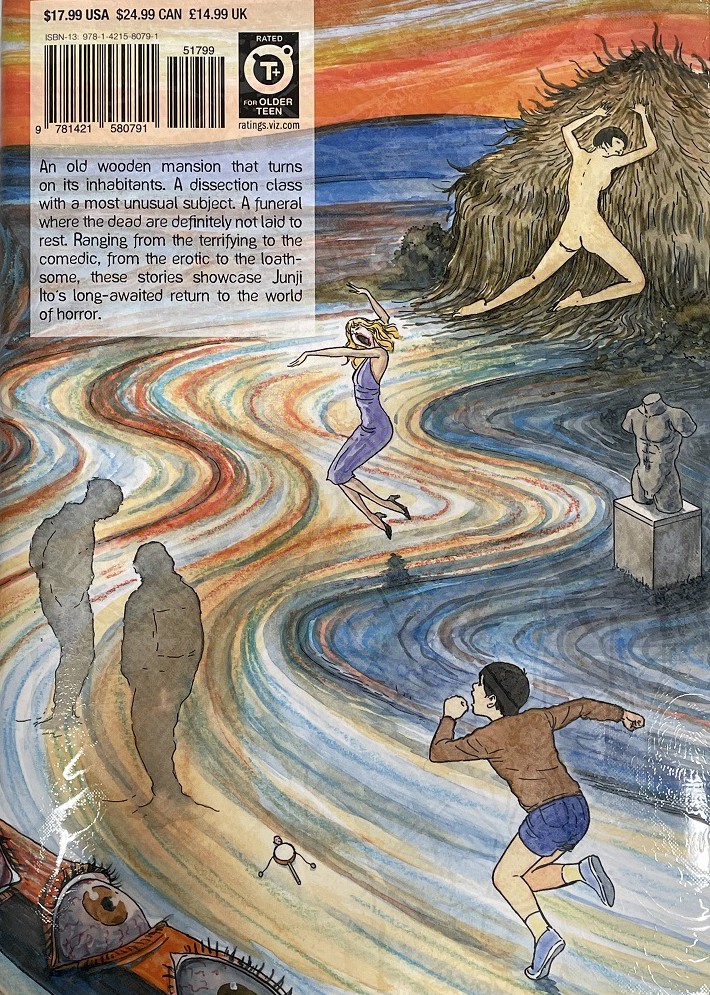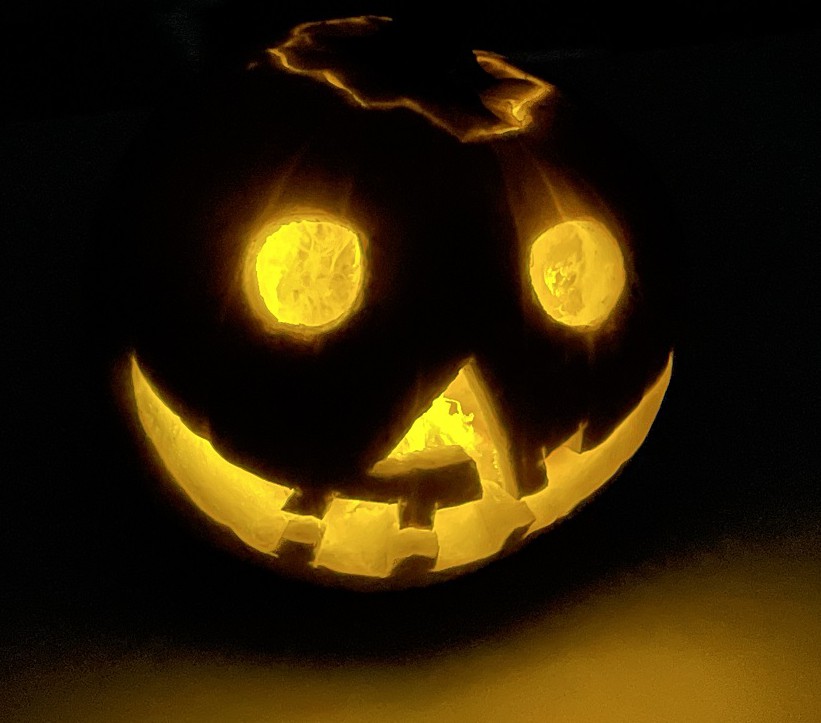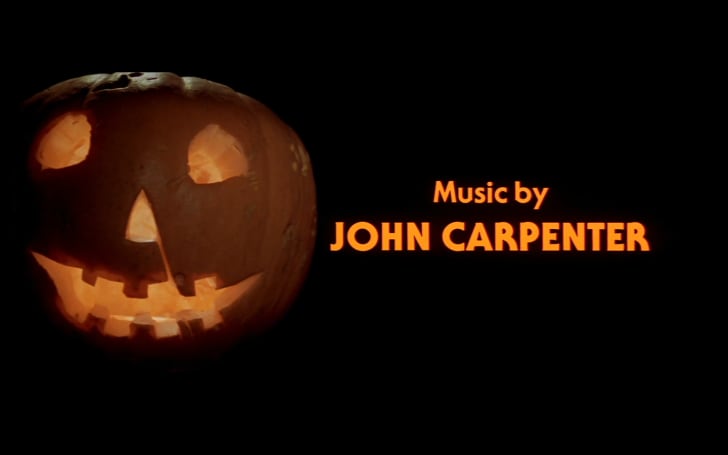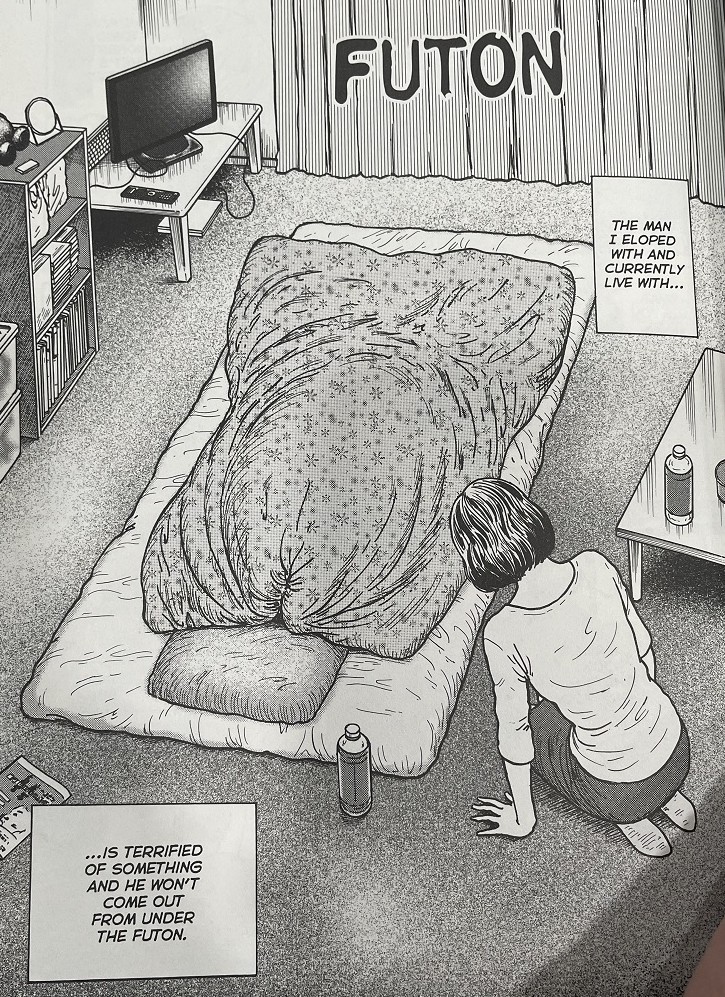 Ito opens up Fragments of Horror with Futon. From the title and first page, I knew I was in for one hell of a ride. And even though Futon is by far his weakest story of the lot (mainly because it is the shortest tale and feels undercooked), it still made for an intriguing and creepy read while it lasted.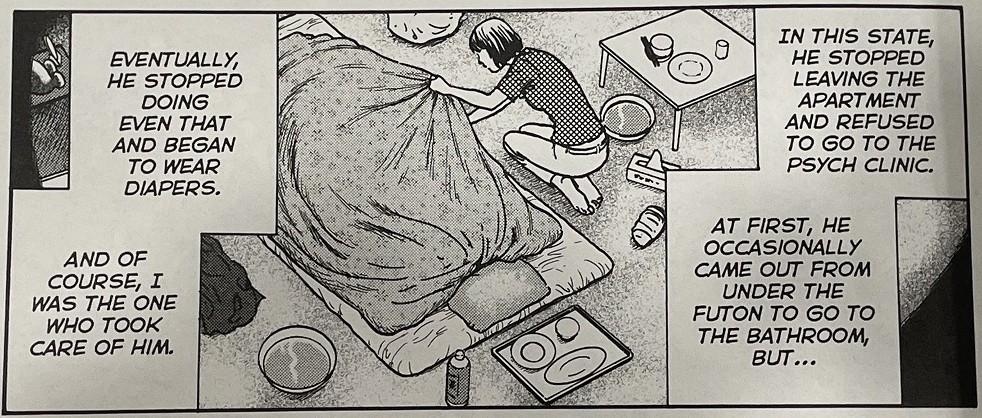 Futon had a lot of potential. Unfortunately, it was definitely underdeveloped as it's only 8 pages long short. Had Ito given it more time to marinate, it could easily have been a 5 star tale. Thankfully, Ito does not repeat this mistake as the rest of the stories in this book receive at least 30 pages of attention.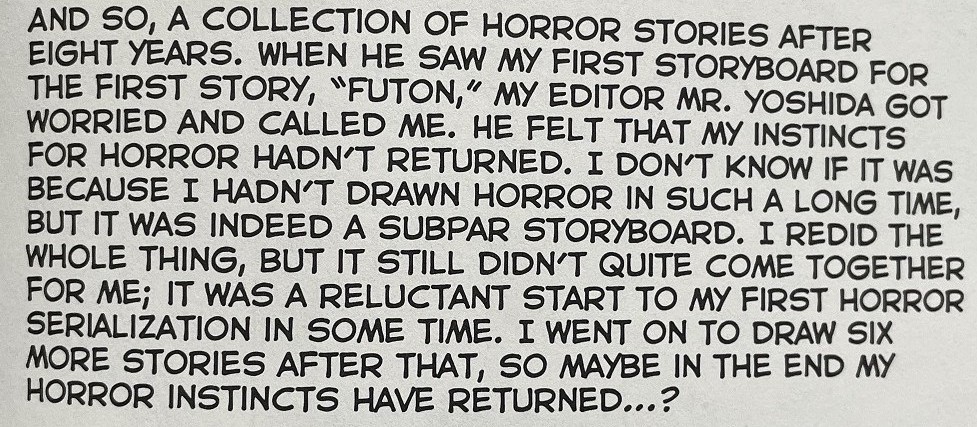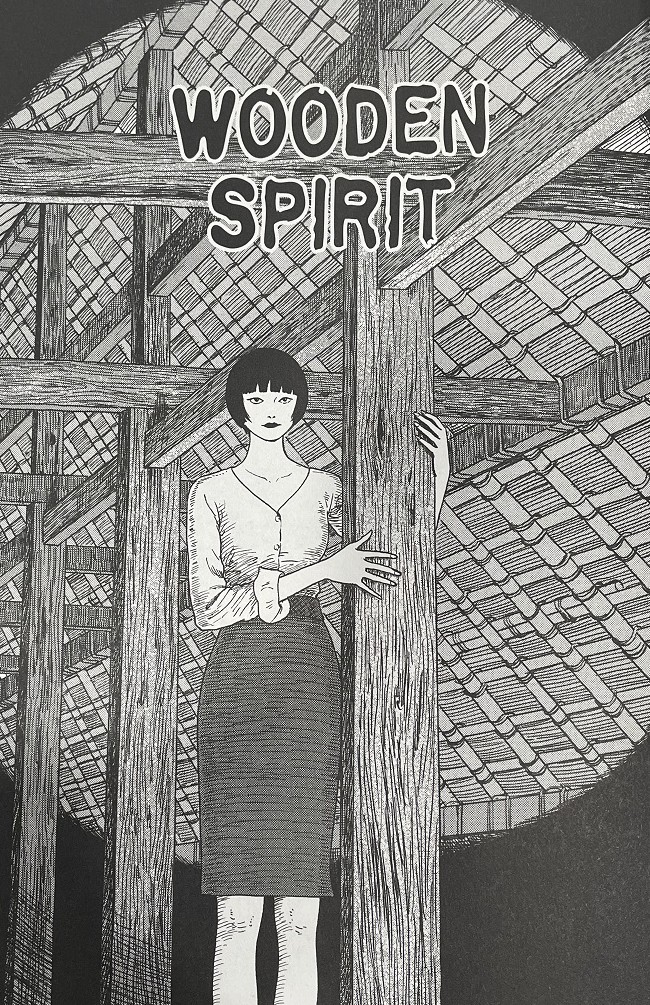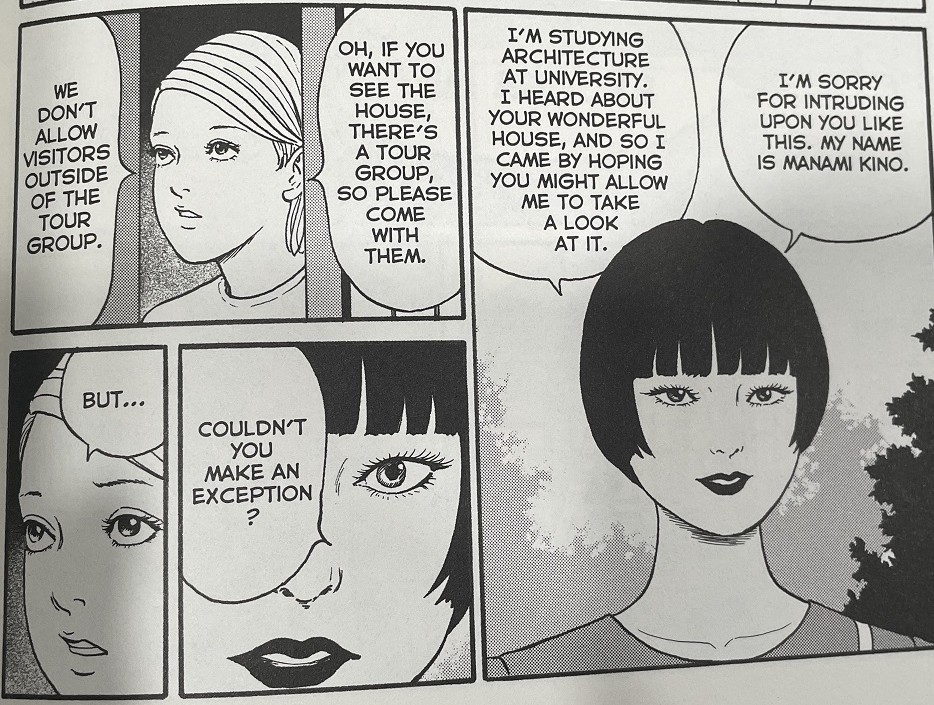 Young Megumi and her dad, recently divorced, live in a house that was selected to be a registered national tangible cultural property. It's a massive house containing 11 rooms. One day a mysterious woman arrives at their door and she's smitten by the structure.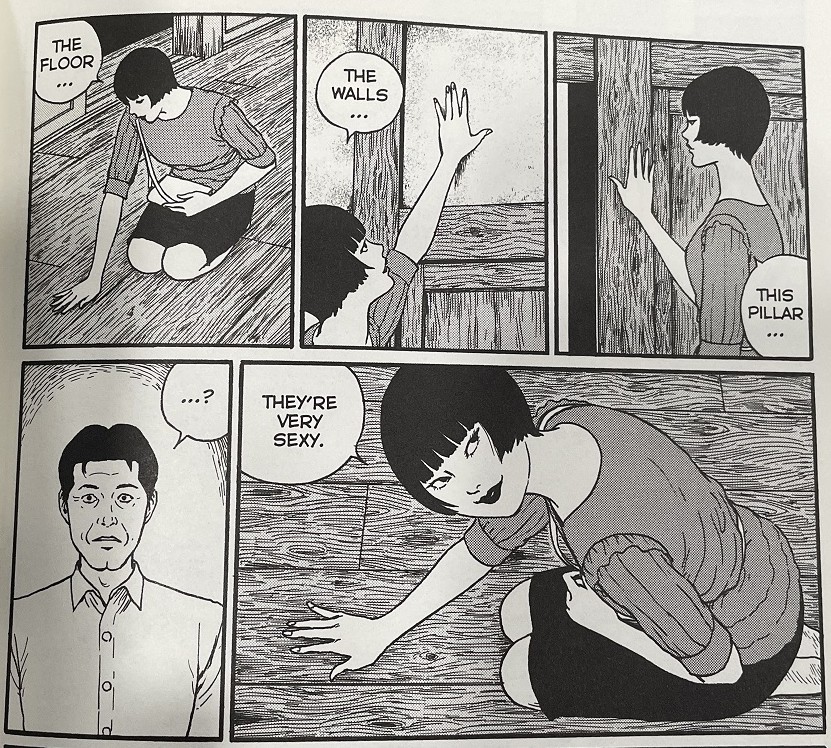 Did I say smitten?? More like obsessed. I got the heebie-jeebies when she said "they're very sexy." Who talks like that about a house?! Mad weirdness be going on…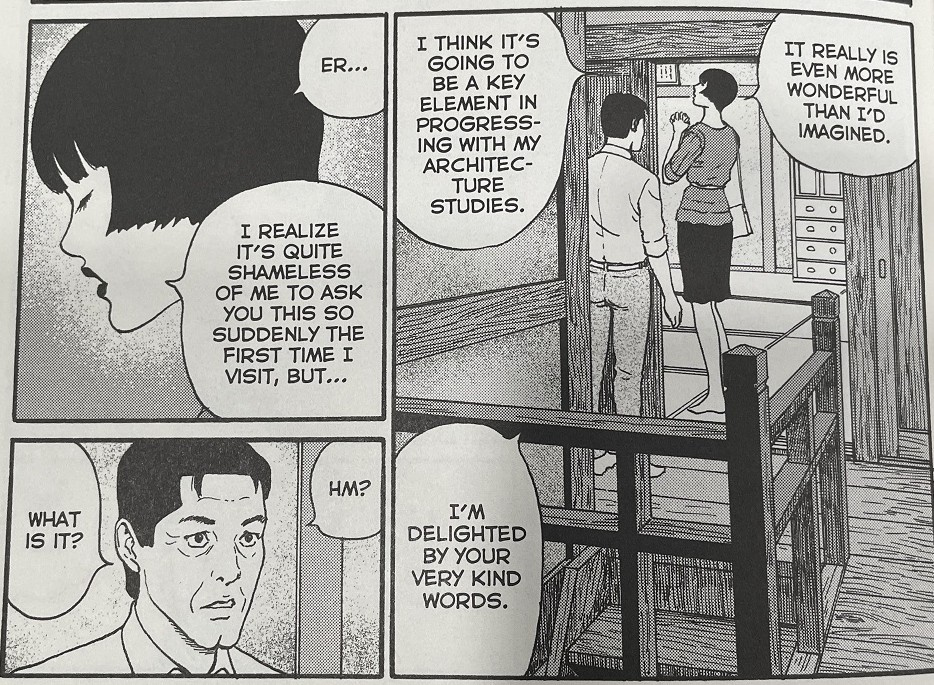 It's often been stated that Ito is a brilliant panel composer. He has a way of making the reader cling to a page's last panel before the dramatic reveal on the following page. This here being a perfect example. As the reader, you instinctively know what the mysterious woman's request will be. You also know that her request, which will be foolishly accepted, will lead only to ruination and ultimate misery.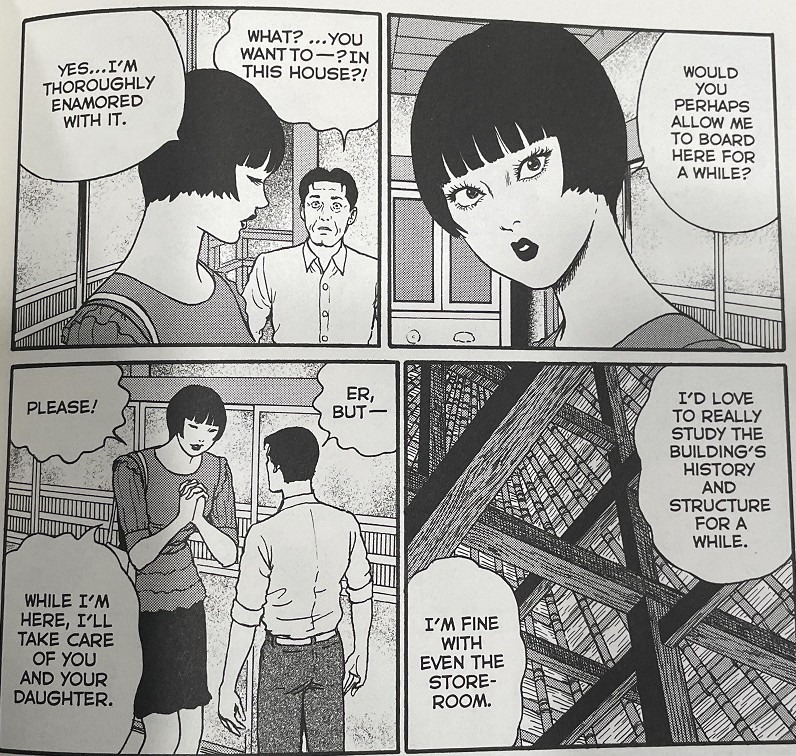 I knew it! This is classic horror 101. We feel helpless as our characters spiral into madness. I won't spoil what happens next (or for any of these stories) but suffice it to say, this book isn't titled Fragments of Happiness…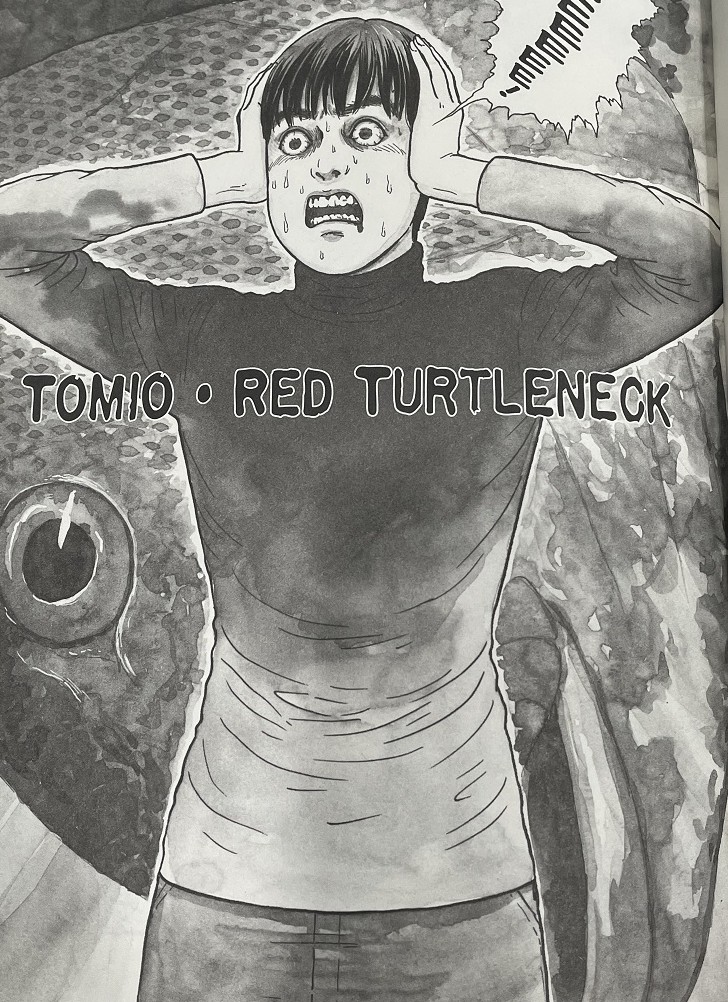 Ito recycles his characters from Futon for this ghastly tale of abomination. Tomio, that lying cheating son of a bitch, and his girlfriend Madoka are going through a rough patch in their relationship. Tomio cheats on Madoka by sleeping with a woman who is rather peculiar, to say the very least…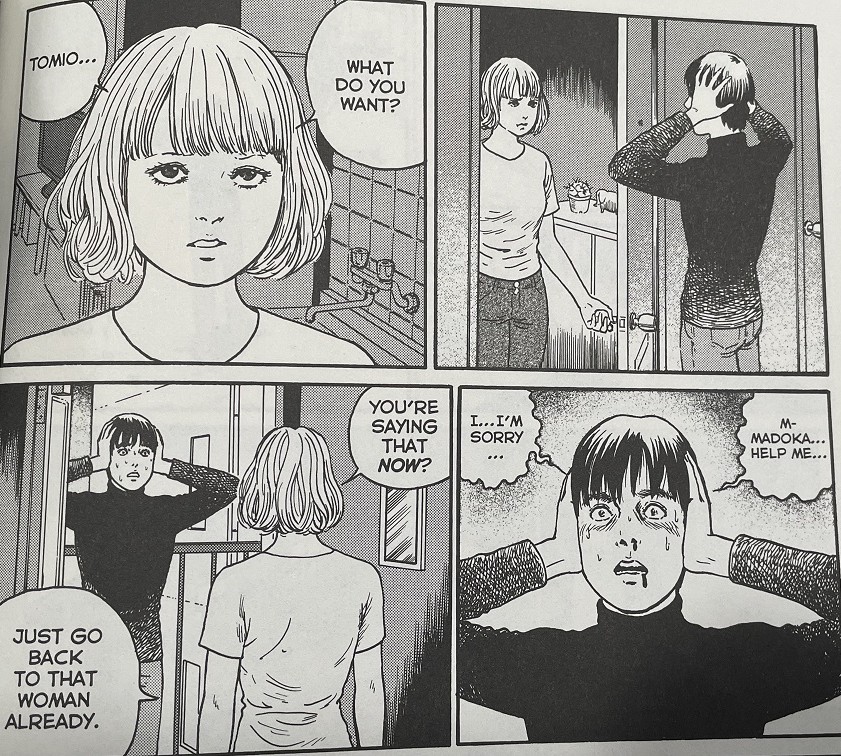 There is one scene here in particular (don't worry I won't spoil the reveal) that is SUPER disturbing. It left me wanting to gag and puke. Ito is one sick bastard, I'll tell you that!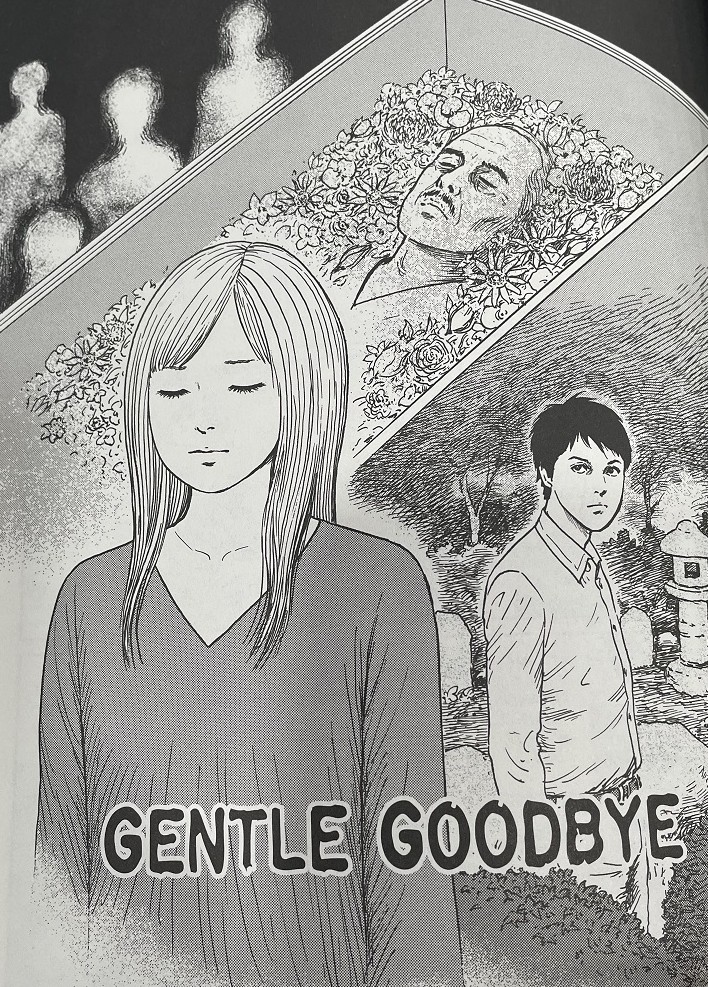 By far the "gentlest" story of the collection, Gentle Goodbye (fittingly titled) is a somber tale of family ties and how people grieve through loss and hardship.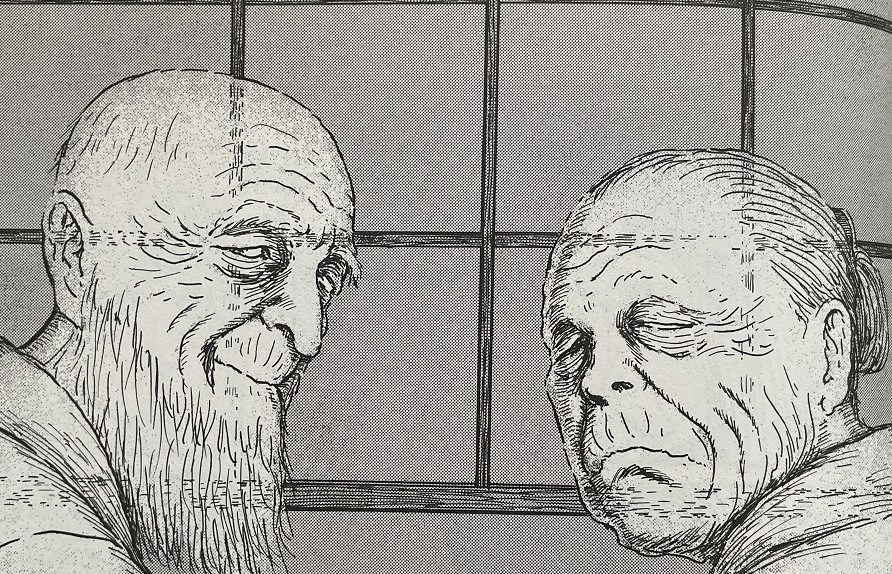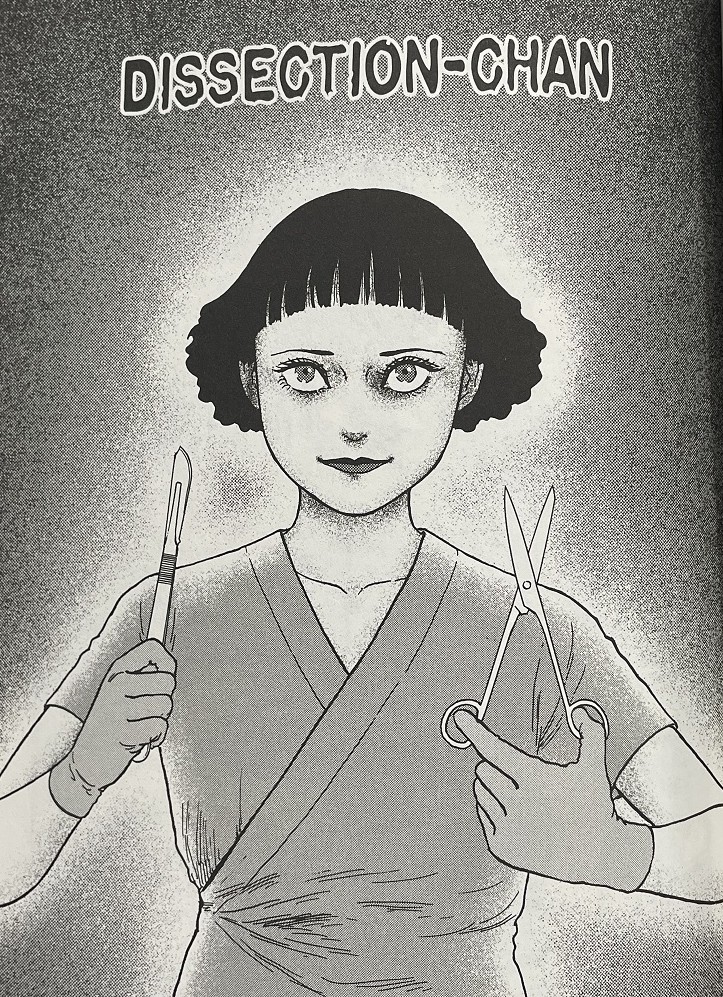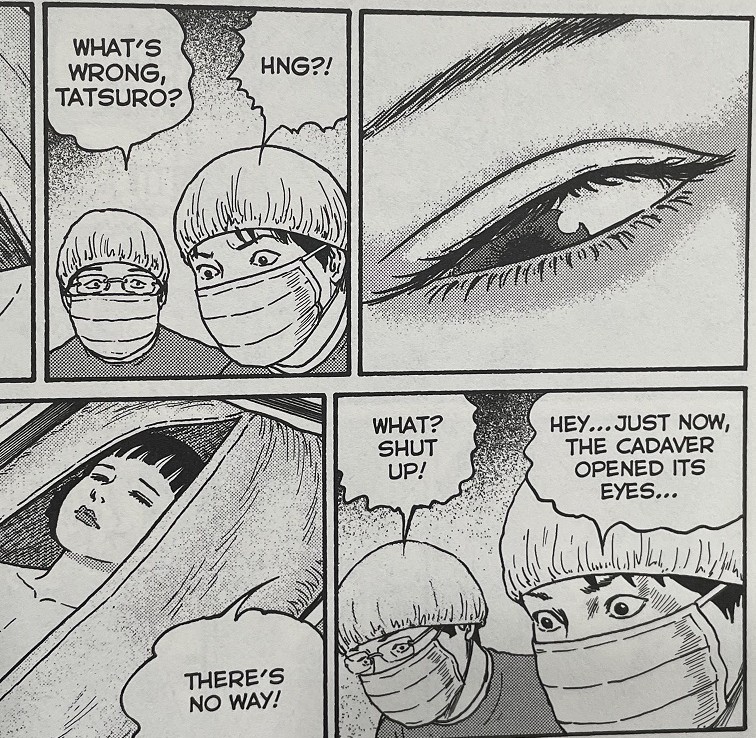 Dissection-Chan is, simply put, the stuff nightmares are made of. I love that it feels so much like an unsettling urban legend you might have heard sitting around a bonfire while shooting the shit with your friends back in the day. During a routine practice session, a group of medical students make the horrifying discovery that one of their cadavers isn't quite dead just yet…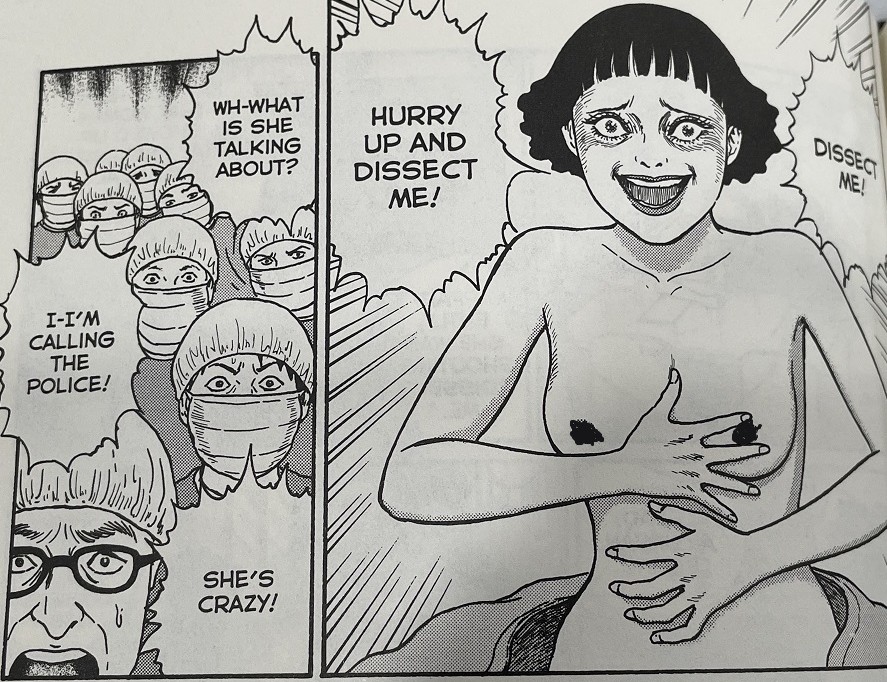 The sheer demented ludicrousness of Dissection-Chan is deeply unnerving. It would be crazy enough if she had an obsession to dissect others, but to be obsessed with the dissection of her own body? Yikes! Couple that with the way Junji Ito drew her haunting face and you can't help but feel a little perturbed.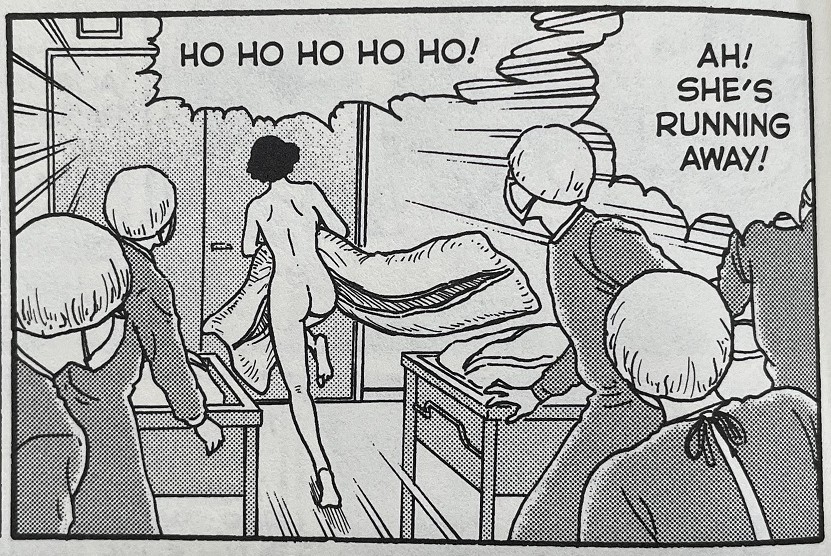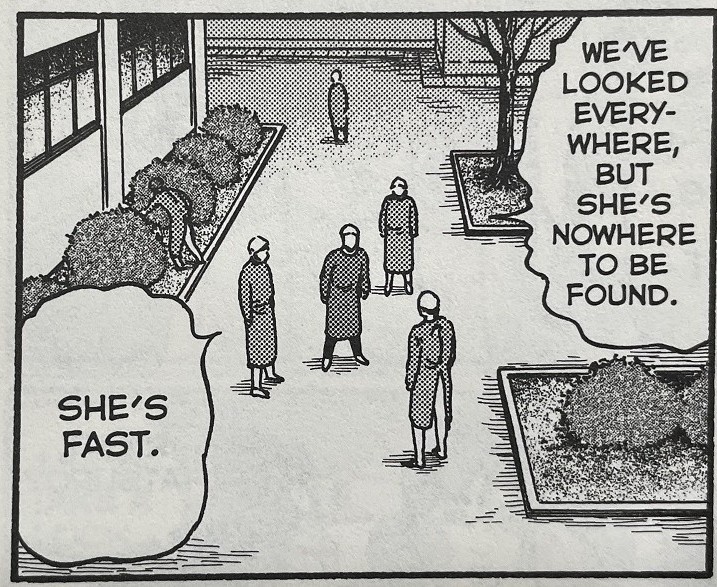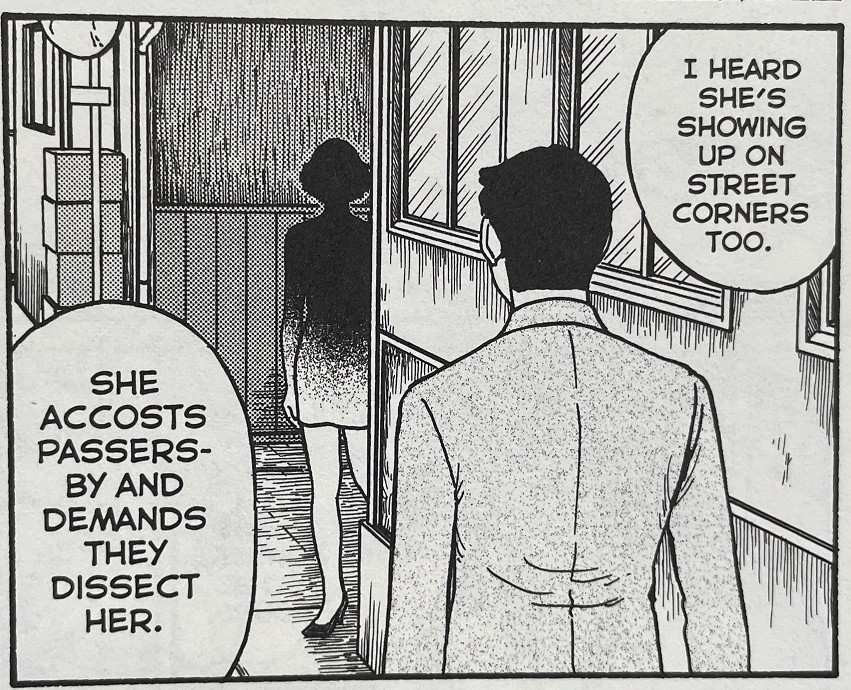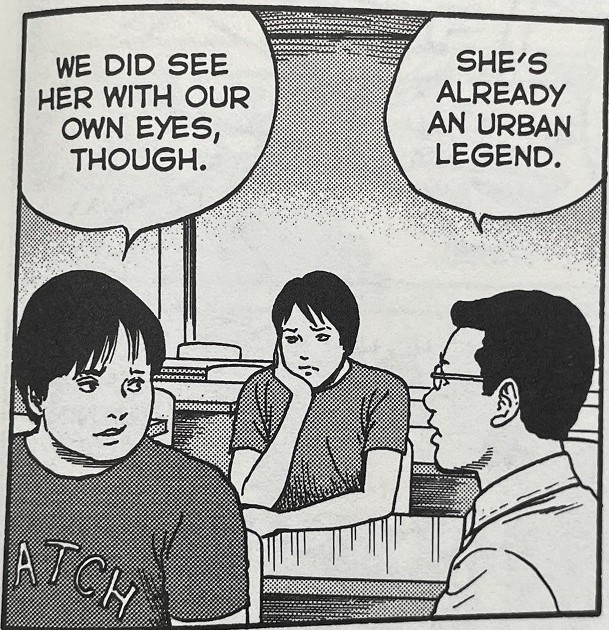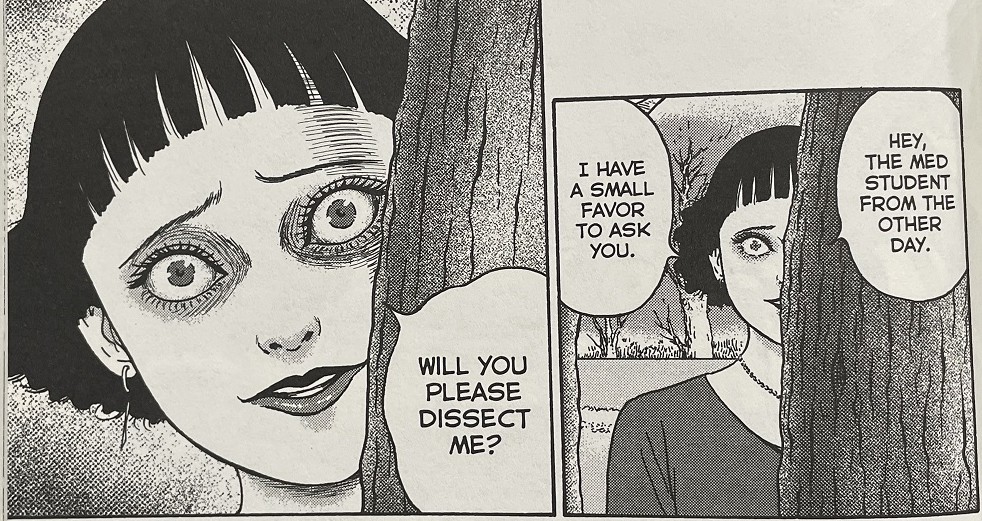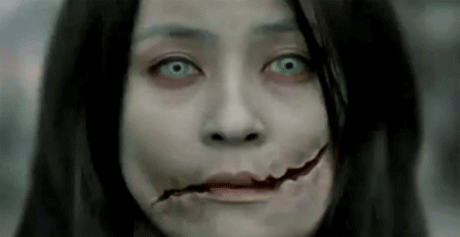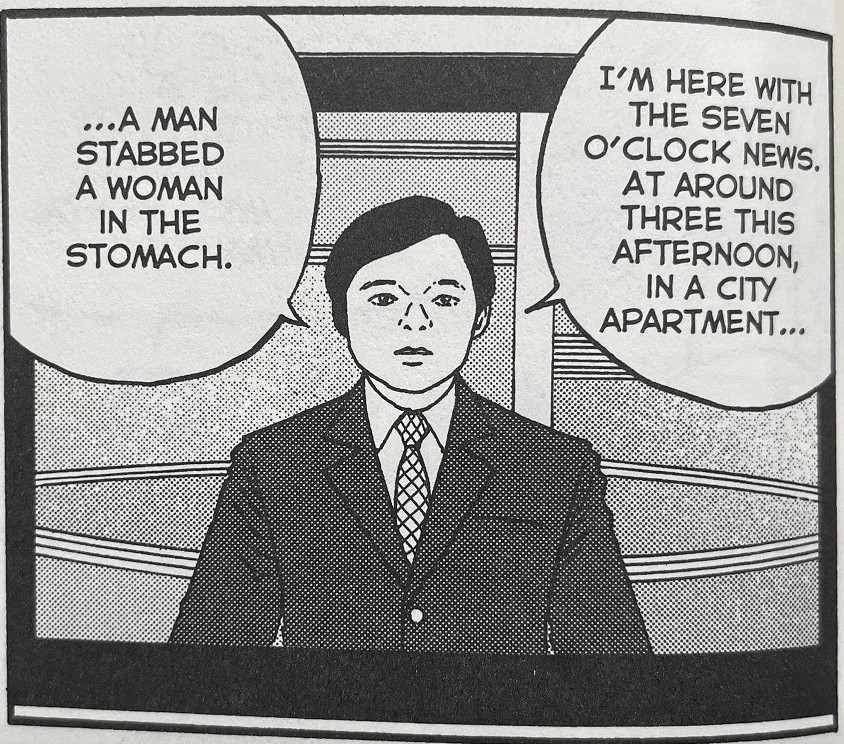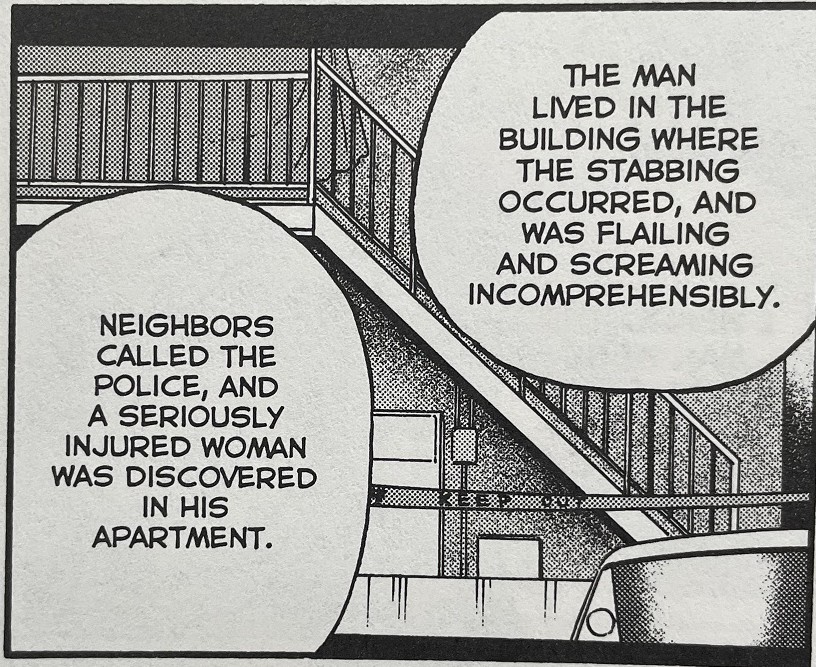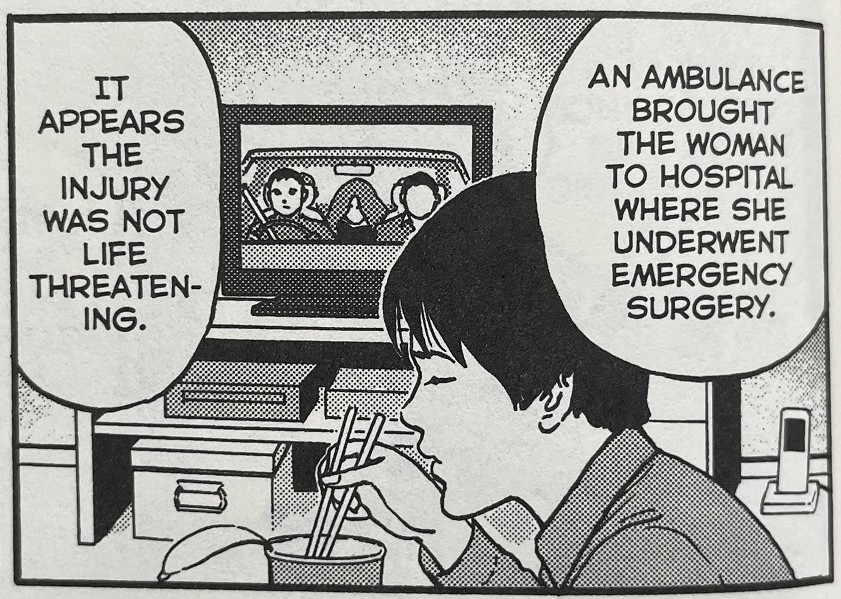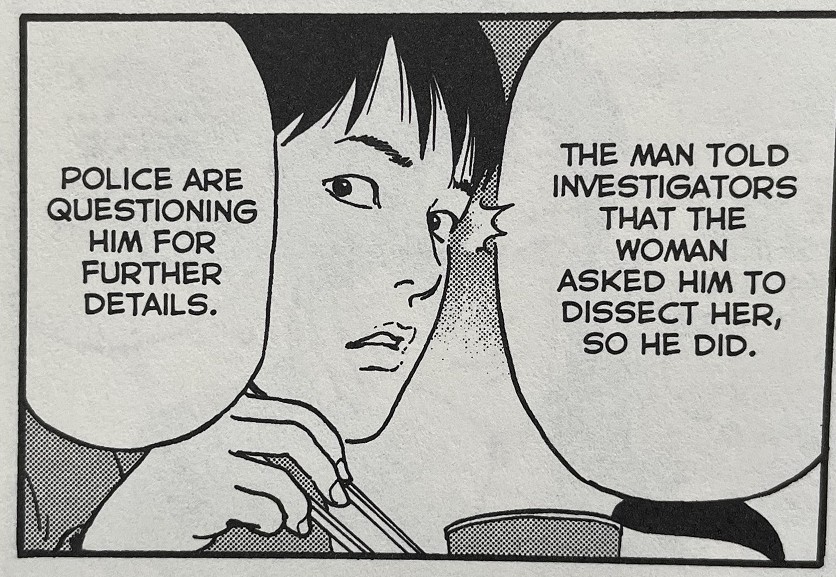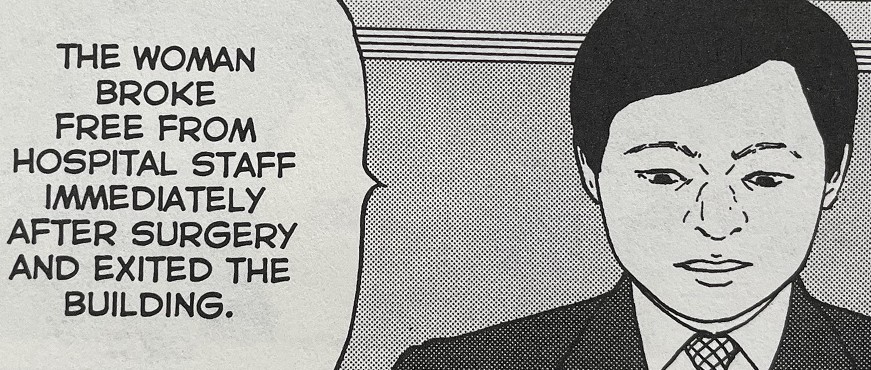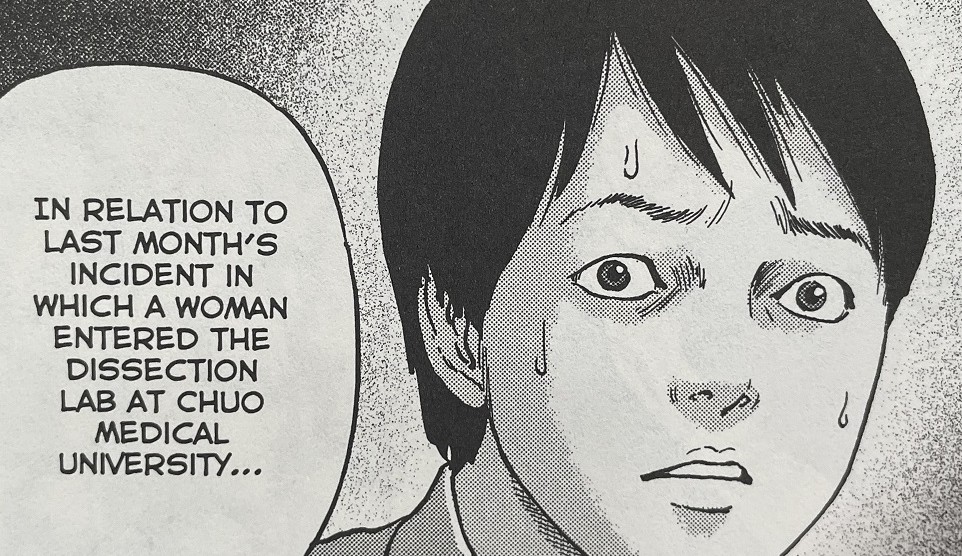 Dissection-Chan was by far my favorite story of this book. It's fascinatingly eerie and gave me major urban legend vibes. I loved it! You gotta read it to find out what happens next. Easily one of the spookiest stories I've read in some time!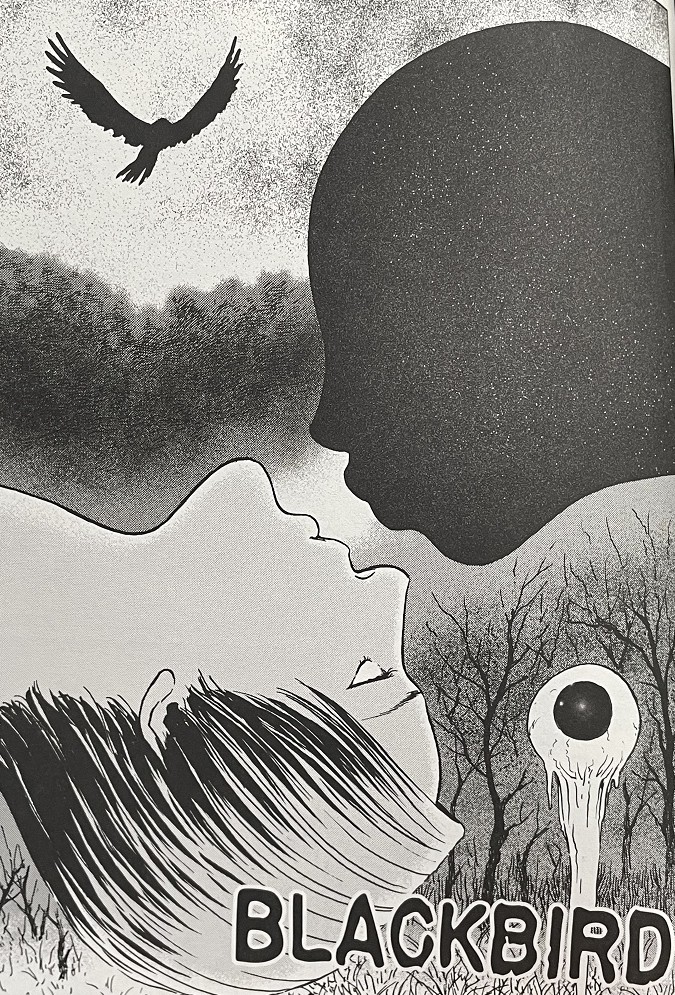 Fragments of Horror peaked at Dissection-Chan as far as I'm concerned. But Blackbird is definitely a strong follow-up that is very disconcerting in its own right. In fact, it's my second favorite!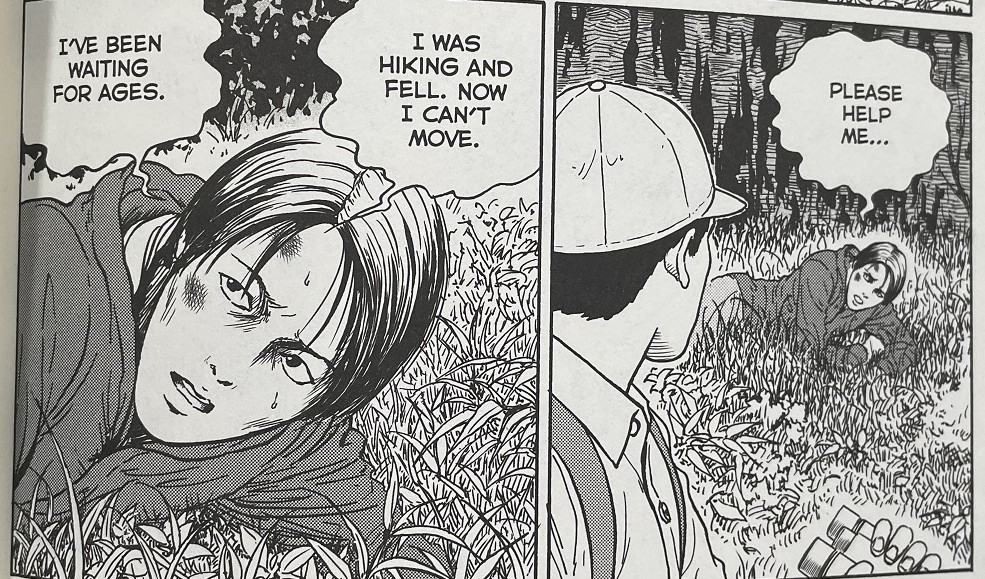 One day a young man's hiking in the woods when he runs across a fallen and injured man named Shiro Morguchi. Poor Shiro was out hiking alone when he fell and hurt himself so badly that he couldn't move from his spot. He survived by rationing the food in his backpack for a month (!) before being discovered.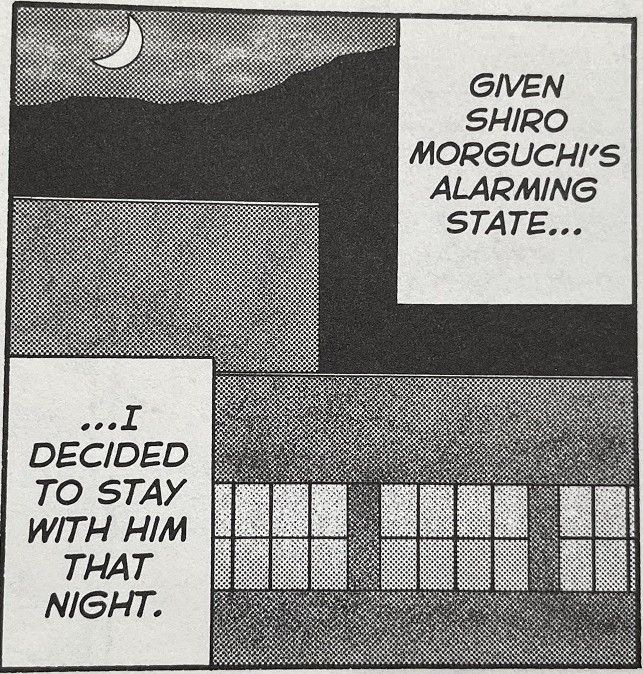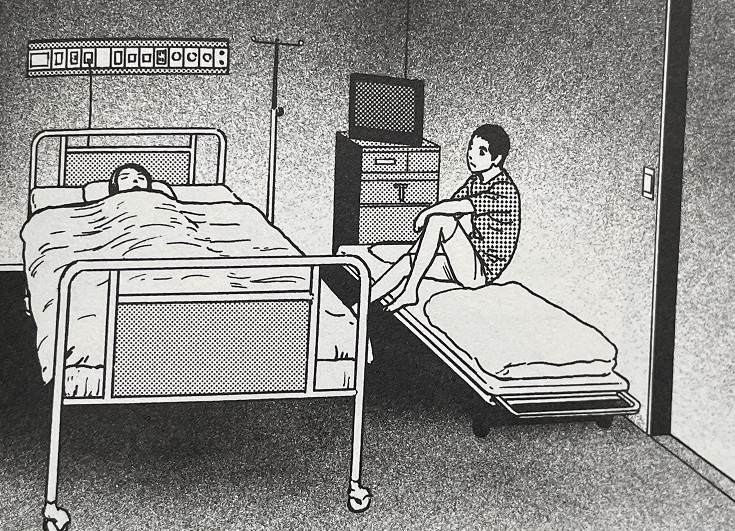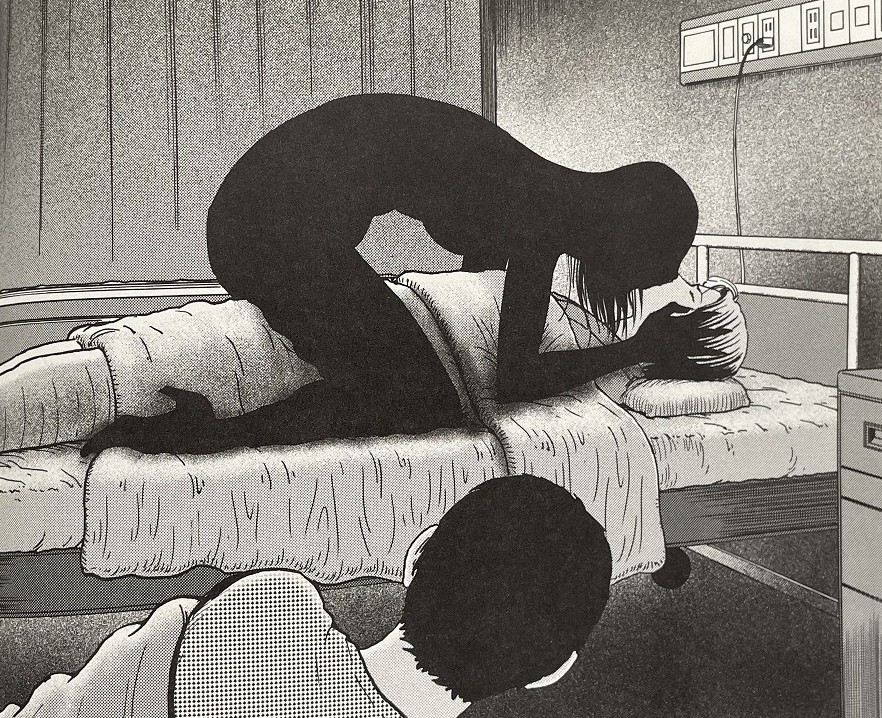 Junji Ito flexes his sinister brilliance with this twisted tale. Really creepy stuff that will stay with you long after finishing the book.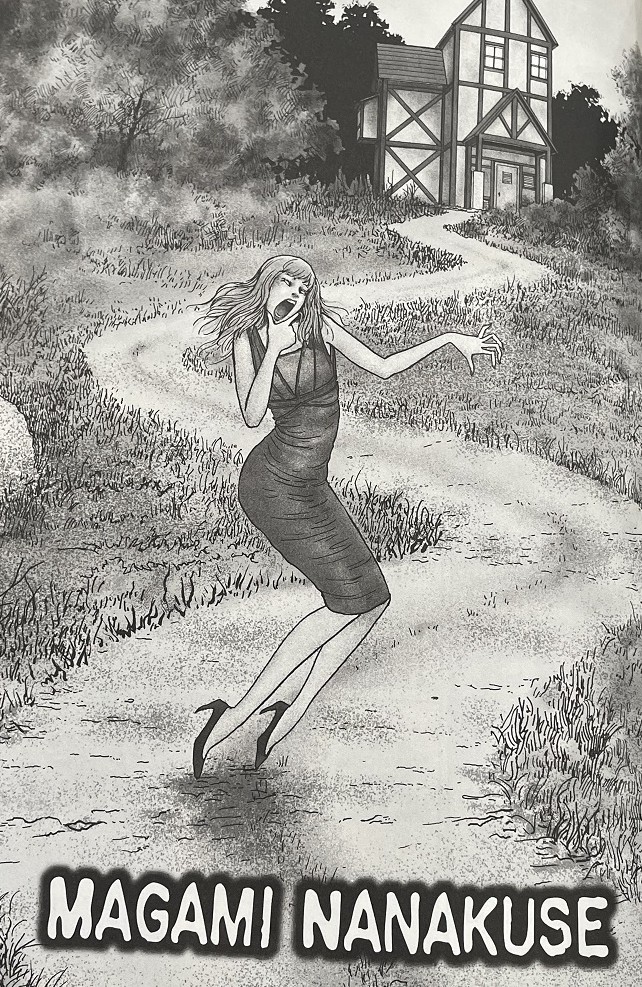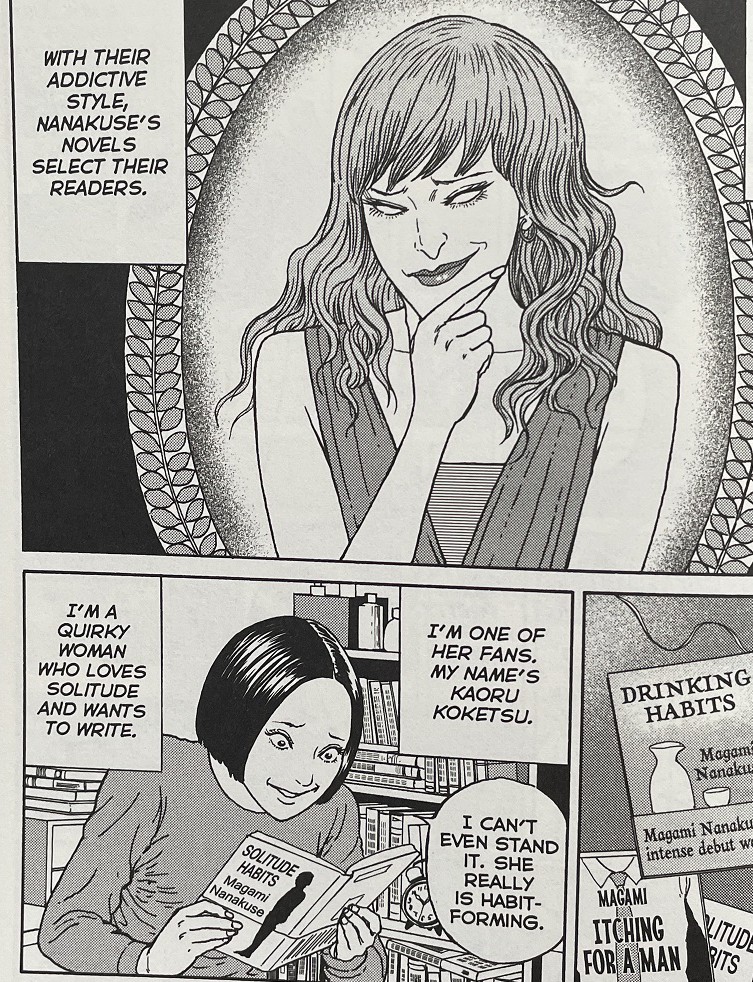 Magami Nanakuse is something of a prolific writer of trashy pulp fiction. Kaoru Koketsu is a quirky woman who enjoys her alone time and writing. She is such a big fan that she jumps at the chance to meet her hero, Magami. Well, you know what they say: Never meet your heroes.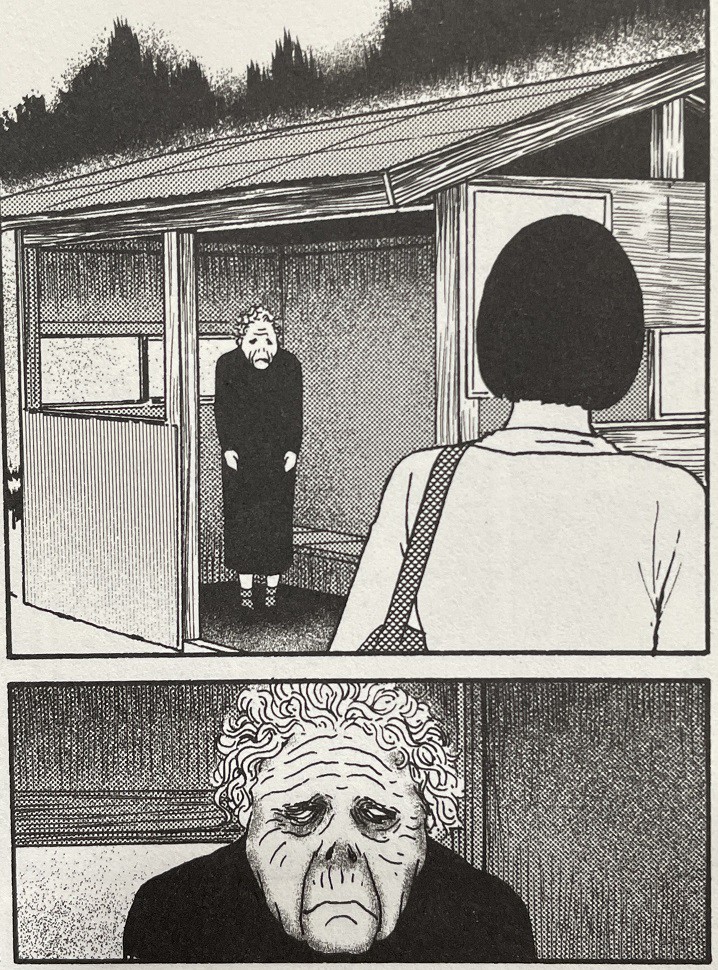 This one is definitely dark and weird. It's more methodical than things that go bump in the night. Not bad, but not on the same tier as the previous two stories.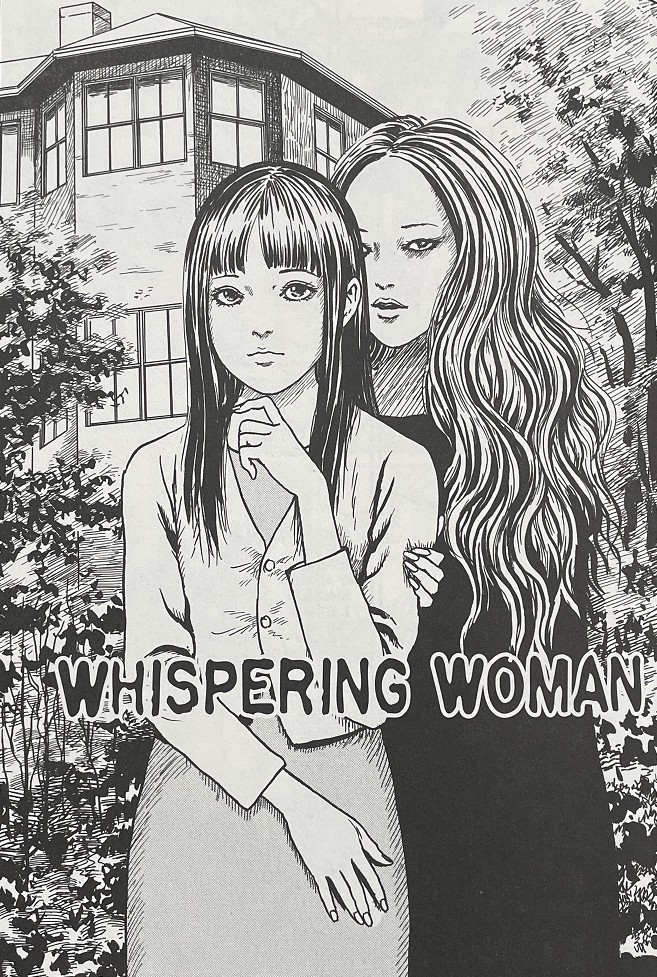 Fragments of Horror concludes with Whispering Woman. This was a strong entry to close things out. Just from the artwork and title page alone, you know this is going to get pretty fucked up fast.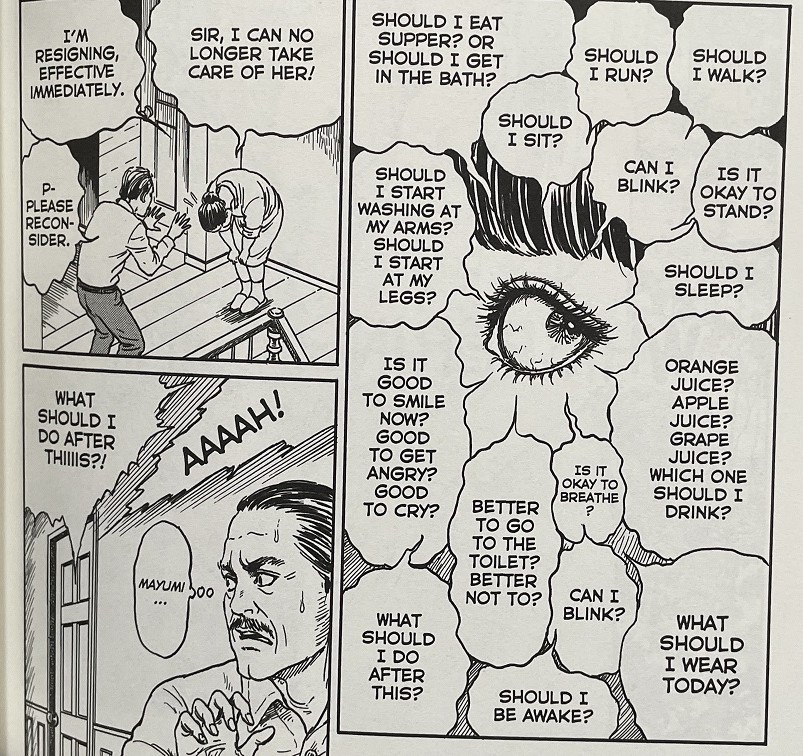 Sometimes my wife accuses me of analysis paralysis, especially when we play competitive 2-player board games such as Splendor and Azul, but this young lady takes it to the extreme! So much so that Paul F'N Heyman would be proud.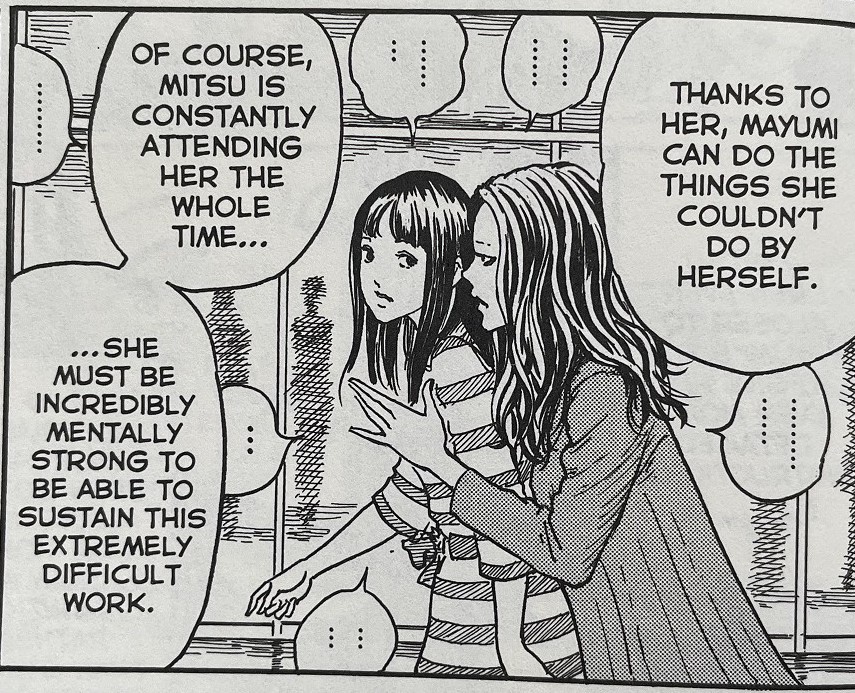 The caretakers constantly quit after a short while because they cannot handle Mayumi's maddening indecisiveness. Until one day a mysterious woman named Mitsu takes the job and surpasses all expectations. On one hand, Mayumi's dad is very grateful and appreciative.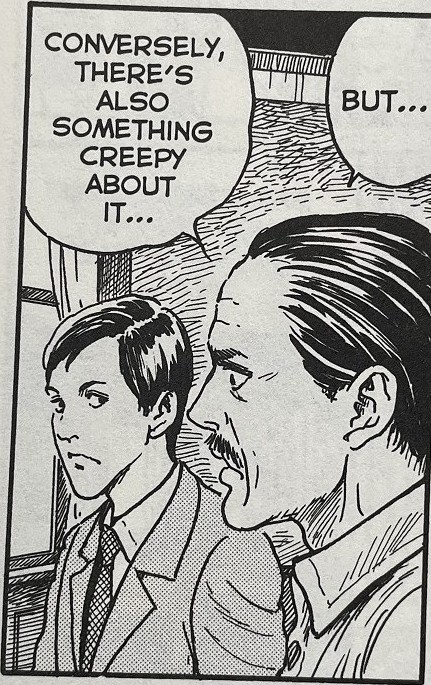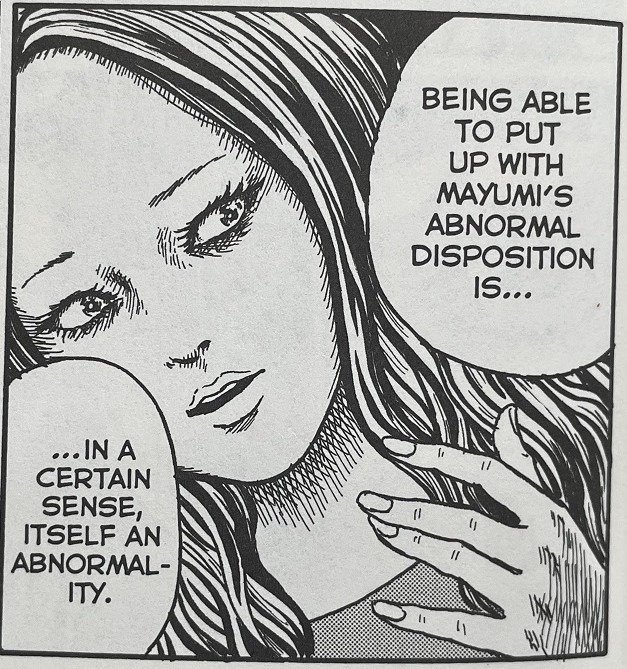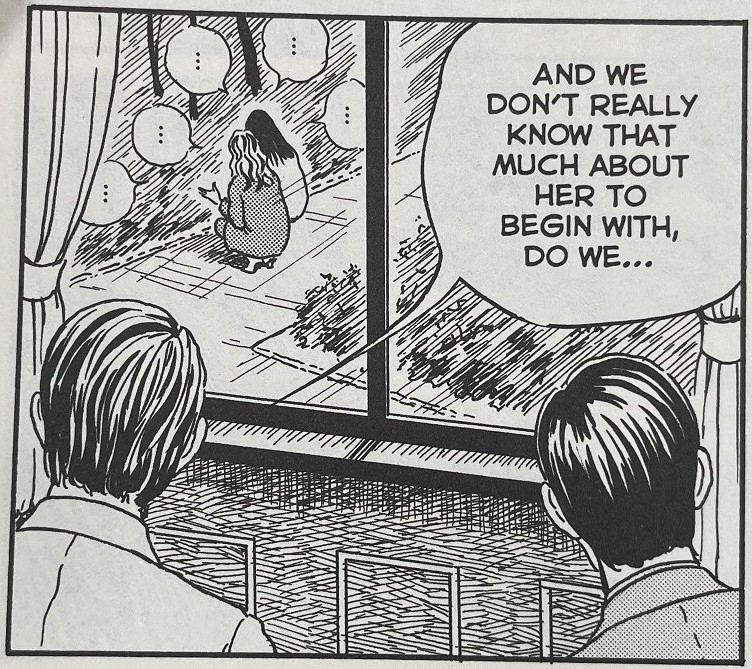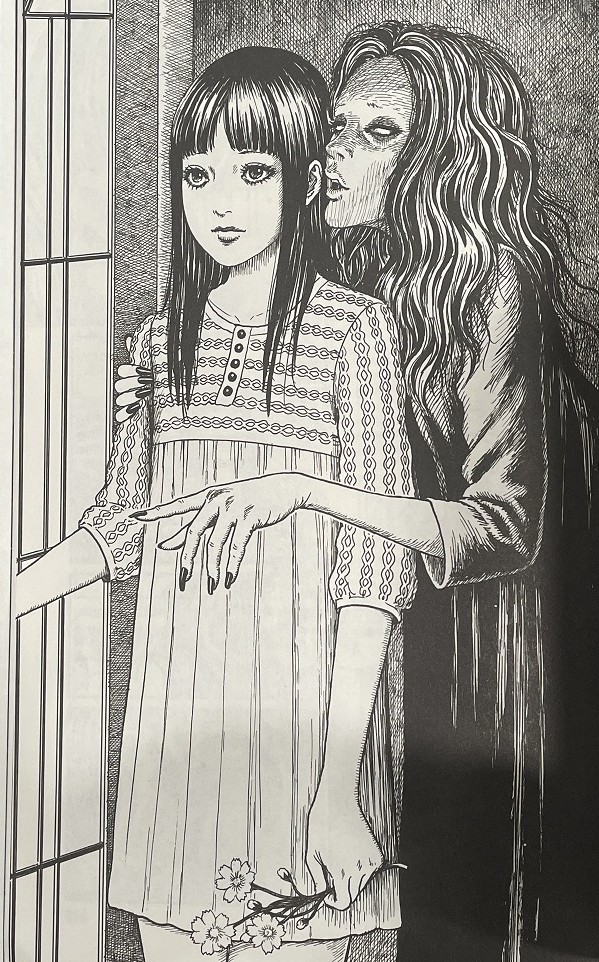 CLOSING THOUGHTS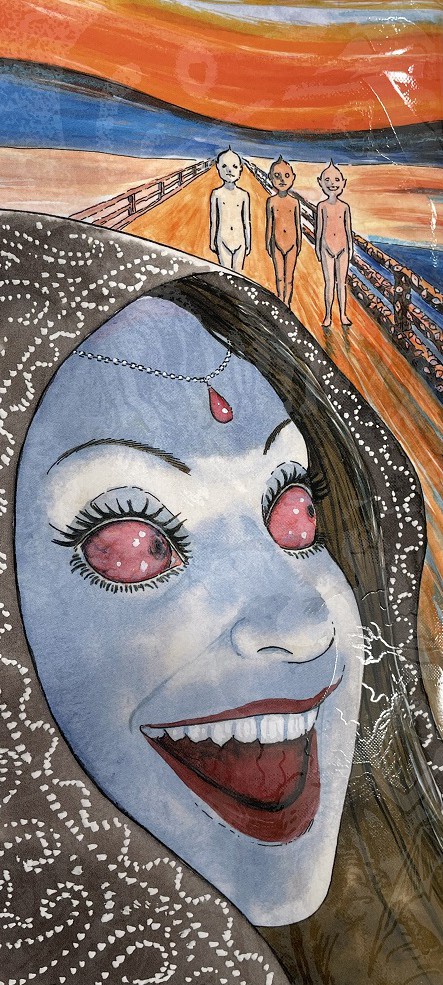 Two months ago I had no idea who Junji Ito was. Now that I've been exposed to the world of manga, and having read one of Ito's works, I am freaking HOOKED. This guy is amazing. The artwork, the panel layouts and the stories are all so haunting and have this urban legend quality to them. It's perfect to read during Halloween season or during the autumn and winter months of the year. I can't wait to read some of his other books such as Shiver and Smashed.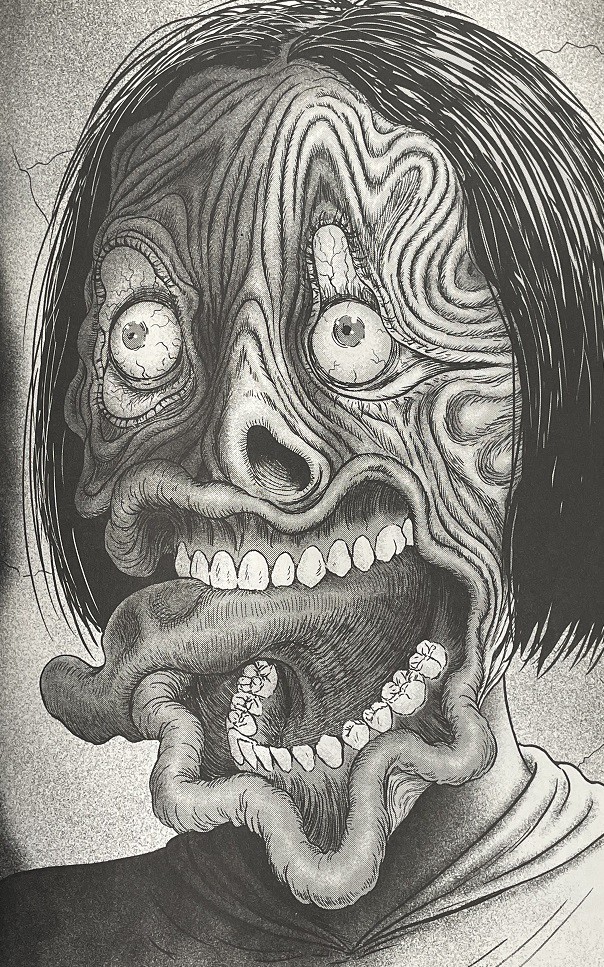 I'm not ashamed to admit that while I read Fragments of Horror late at night with nothing but a flashlight, I was genuinely creeped out. Some of the imagery is so disturbing that I know they will remain with me for the long haul. The way Ito builds up tension in his stories is masterfully crafted. Like a skilled composer, Ito weaves his way through to the very psyche of our minds and souls. He holds our emotions in the dead center of his palm, and you can't help but enjoy every second of it!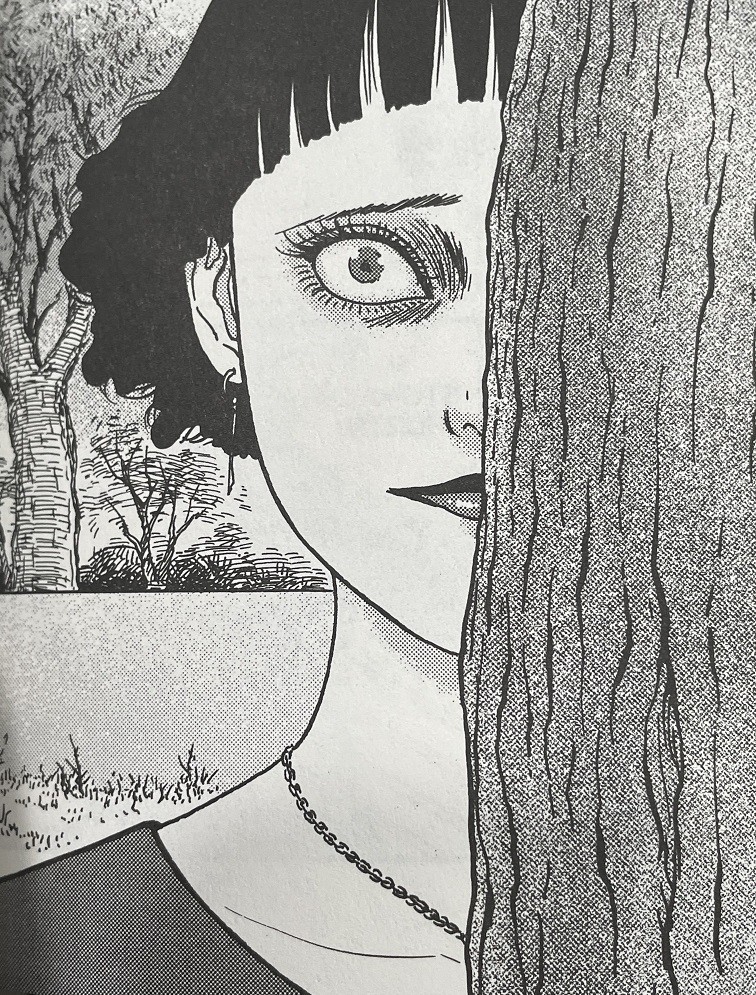 While Fragments of Horror isn't a perfect 5 star read due to a few weaker entries such as Futon, most of the stories are effective in taking you on this wild and satisfying ride. If you like tales of the macabre and don't mind reading and seeing some truly fucked up stuff, then this is the book for you. Hell, it's worth buying for Dissection-Chan alone!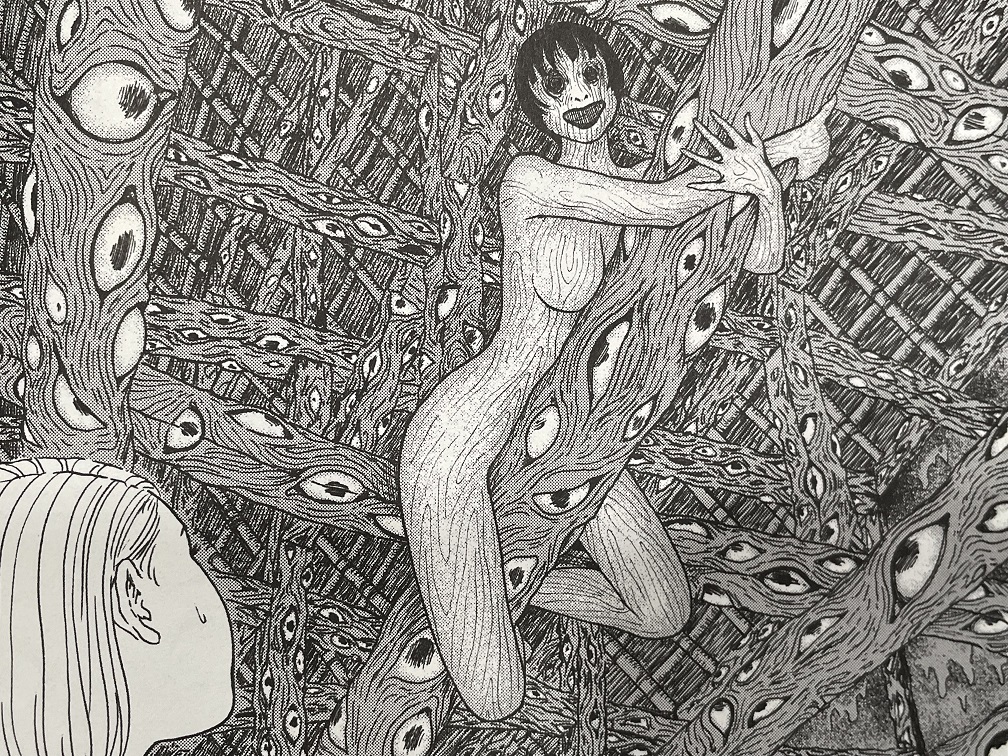 Typically, this time of the year on these colder and longer nights I love few things more than firing up horror movies galore and reading paperbacks from hell. I'll have to add a new tradition to the mix: reading Junji Ito! His dark imagination and insidious creativity knows no bounds. Yup, when it comes to chills and thrills, Mr. Ito has got us covered! In blood and severed body parts, most likely.