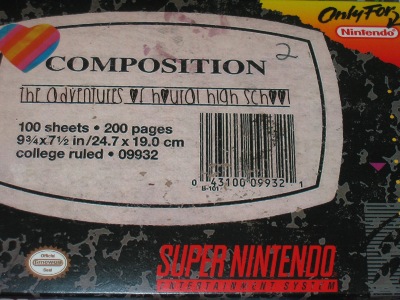 I fell in love with EarthBound after playing it for the first time back in November 2012. It was one of the best RPGs that I ever played. Wanting more, I searched online for similar titles. To my pleasant surprise, I discovered there was one on the SNES called The Adventures of Hourai High. It's an obscure Japanese only RPG that can best be described as a mix of EarthBound and Final Fantasy V. Say no more. Take my money! Thankfully, the game's dialogue has long since been fan translated from Japanese to English. Thanks to the effort of these good men, Westerners can now enjoy a visit to the wacky and nutty Hourai High School…
20 YEAR REUNION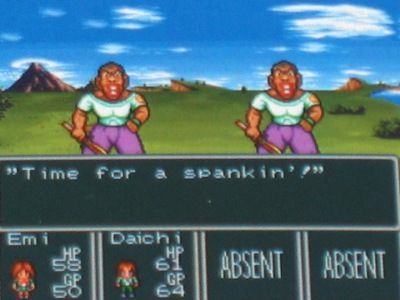 Just yesterday the Nintendo 64 and Mario 64 celebrated 20 years since both were first released in Japan. Dude, that just blows my mind. Where does the time go? Speaking of 20th Anniversaries, a couple months ago The Adventures of Hourai High turned 20 years old itself. I guess them crazy cats had their 20 year class reunion somewhere in Japan. Thinking about that makes me reminisce about my high school years. I just crossed the 15 year mark myself. Damn I'm getting old…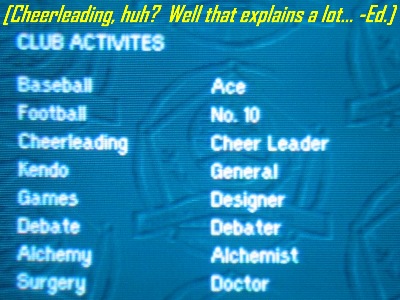 MEMORIES OF SENIOR YEAR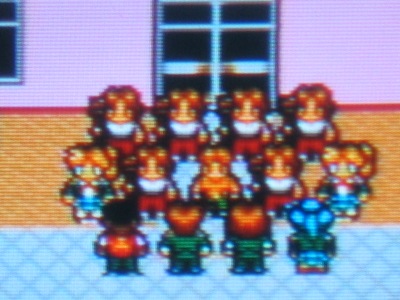 Who doesn't remember high school? From getting your driver's license, your first job, or perhaps even your first girlfriend [or boyfriend -Ed.], those were the days of our youth. We formed friendships and learned life lessons. We also learned a little bit more about who we were going to be. Senior Prom, Grad Night, crappy group projects, the Senior Prank, cliques, clubs, crushes, awful school lunches, crappy teachers, cool teachers, and a whole lot of posturing to be cool and hip, especially with the "in-crowd." High school now feels like ancient history to me, and while I feel college was a lot more important, it's impossible to deny that high school has its place too. I was sort of a regular kid in high school. I wasn't part of the "cool kids" group, but I wasn't one of the dweebs that got bullied, either. I was good old Steve, the nice guy the girls liked (as their friend only, of course) and I hung out with other regular Joes who were right in the middle of the pecking order, so to speak. We had a good time, forged some good memories but when all was said and done, we sailed out into the sunset, never looking back sans the odd nostalgic moment here and there.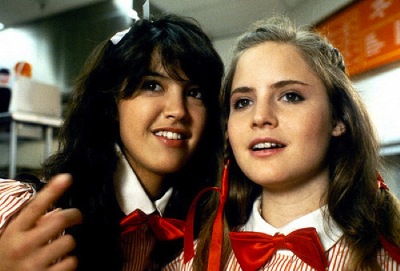 In terms of pecking order, I hit my peak during senior year. I started branching out from my friends, taking classes that interested me (such as creative writing and acting) which helped to develop my confidence. I also landed my first job at the local Blockbuster, and my employee perk of being able to get 5 free movies a week suddenly made little ole me a man in demand. Many nights I would see a lot of my cute senior classmates stroll in and I would take advantage of the opportunity by chatting with them as I rung them up. My biggest crush was easily Judy. She was the prom queen of our school. The girl was smoking hot. I always felt like we shared a great rapport. Somehow Lady Luck had it that we sat next to each other in a couple classes. I'd call Judy many nights to exchange class notes before talking about random topics for a little bit. This was back in the day when cell phones had yet to explode in popularity, so I had Judy's house number. I wanted her email so I could directly connect with her — sometimes it felt a little awkward to have to talk to her mom or dad first. Unfortunately she was dating a jock at the time and so I was left daydreaming.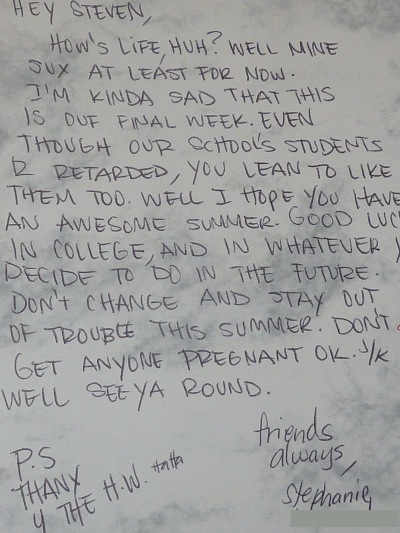 Yearbooks were passed out the week of our Graduation. I remember that last week of my senior year fondly. Passing yearbooks around, signing them for your buddies and everyone feeling excited about the future. Many felt as though we had the world at the tip of our fingers. That youthful optimism that only comes when you're 17 almost ready to graduate and head off to college. I had never told Judy how much I enjoyed our friendship. I decided to tell her in my yearbook signing. We exchanged yearbooks at lunch and I went to work. I hoped she'd somehow include her email in my yearbook. Finally, we exchanged again and I walked home anxious to read what she had wrote. I'll never forget the feeling of butterflies soaring in the pit of my stomach when I cracked my yearbook open to read what Judy had written. Was she going to pour out her soul to me as well?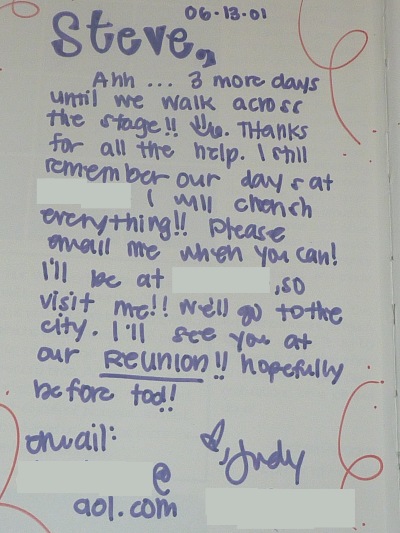 I never felt so high and light in my life before. My biggest high school crush read my mind. She not only gave me her email address but asked me to hang out with her as well. Life was good. Thanks for the memories, Judy.
TIMEWALK TRIBUTE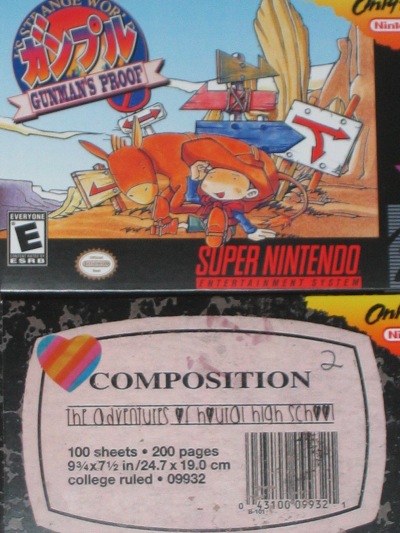 Timewalk was a famous little fan company within the retro gaming community. They once sold beautiful repro games and some of them even had gorgeous boxes and manuals. Before they closed shop in early 2014 I was fortunate enough to buy the boxes and manuals of Gunman's Proof and The Adventures of Hourai High. Man I'm glad I did. I always meant to buy more of their SNES box/manual sets but sadly never got around to it before they unexpectedly closed. Timewalk boxes nowadays go for a pretty penny as they're now officially a limited quantity.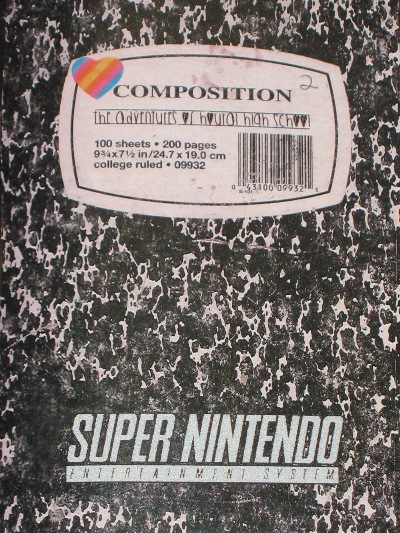 Timewalk's products are amazing but the manual to Adventures of Hourai High deserves a special shout-out. Designed by member JM, this 44-page booklet was written in composition notebook form. It's written from the perspective of the female protagonist. Recall that you can play as either a male or female. It makes sense that they chose to write the manual from a female perspective since high school girls are more prone to journaling. There are no how-to instructions in this diary. Instead, it's a full-blown account of her times at Hourai High from the moment she arrives, April 1st, to nearly a year later on March 25th. The entries are written from a 16 year old female's point of view — all of the dairy entries are downright emo. It totally fits and I commend JM for the incredible effort. Even more impressive, JM used actual facts from the game that players will quickly pick up on. It sort of adds another layer to the whole experience.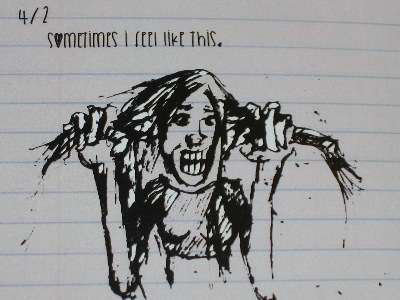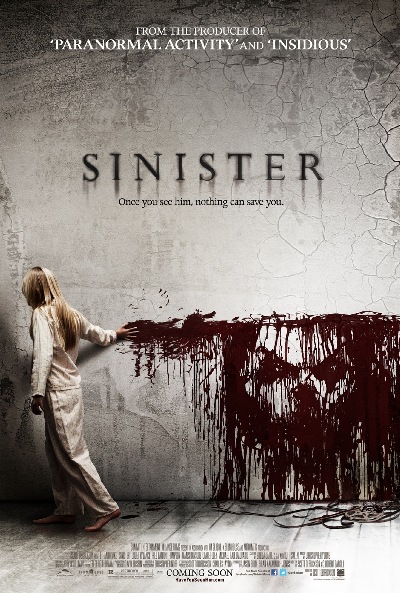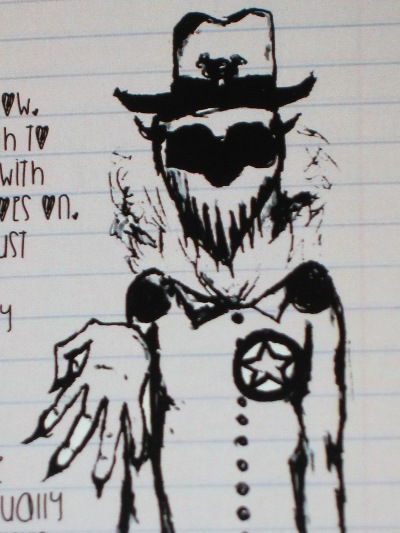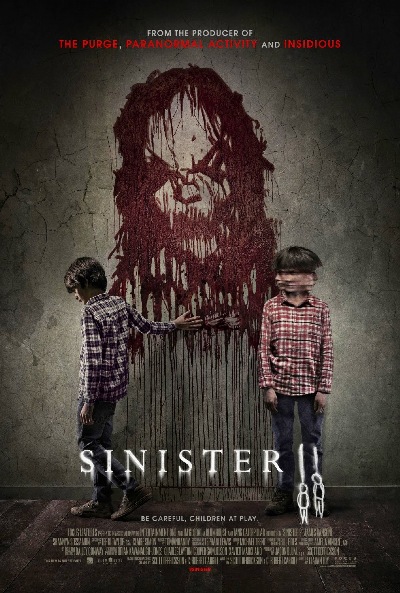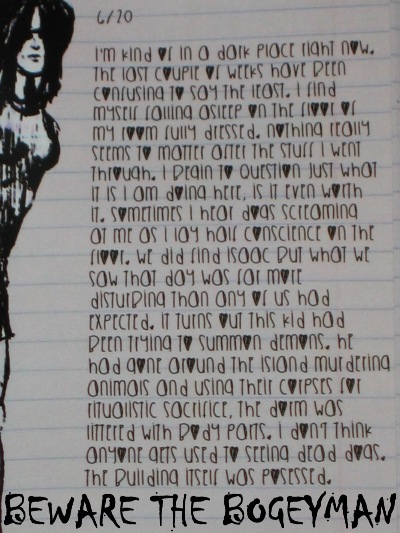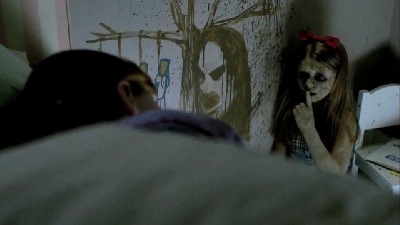 THE WACKY STORY GOES…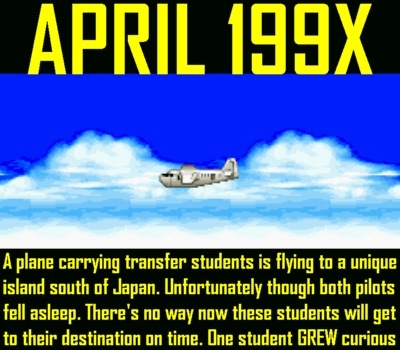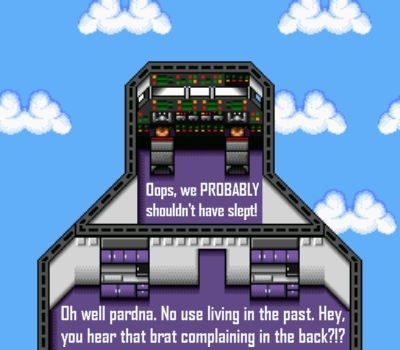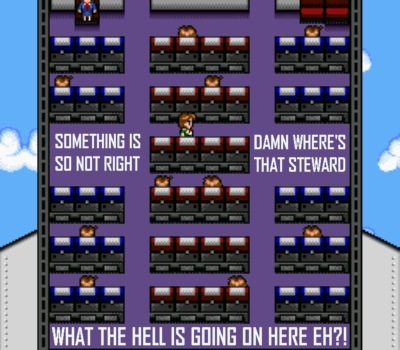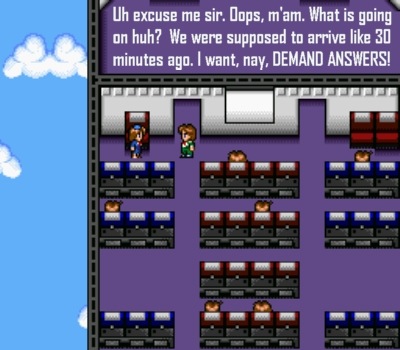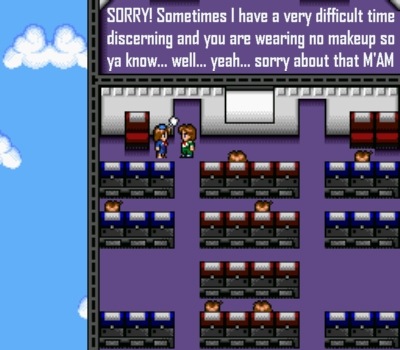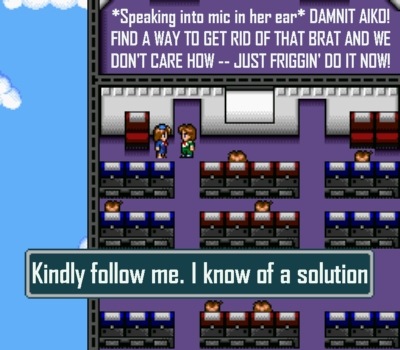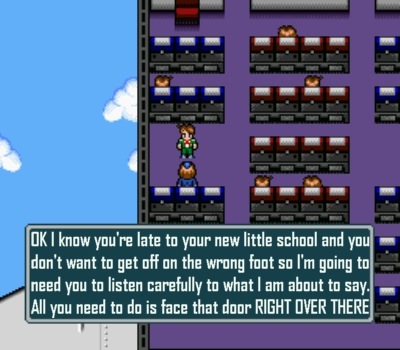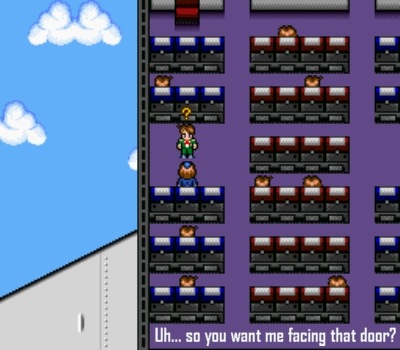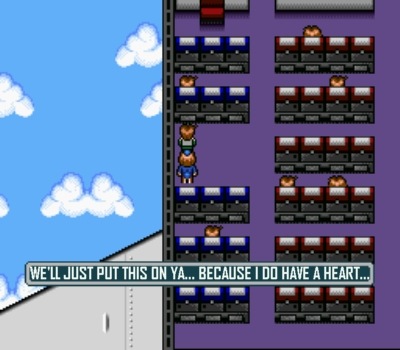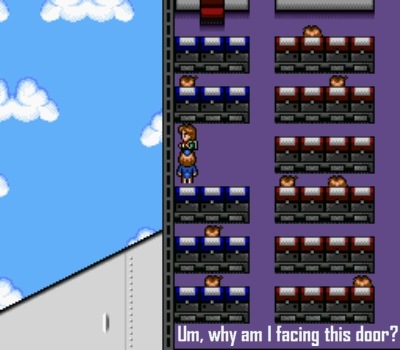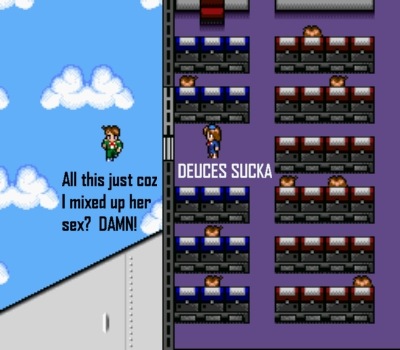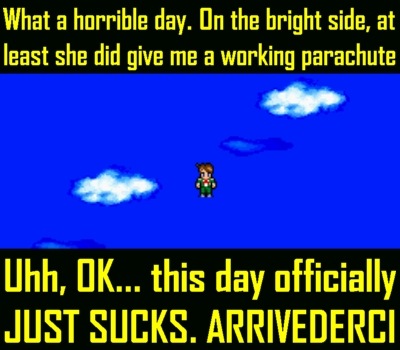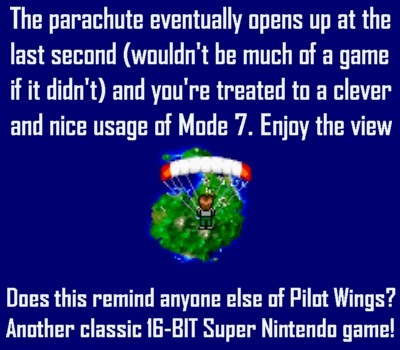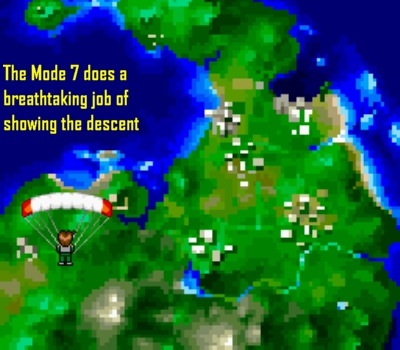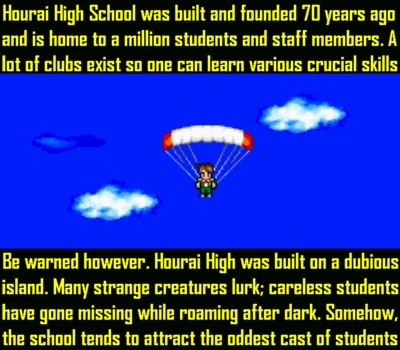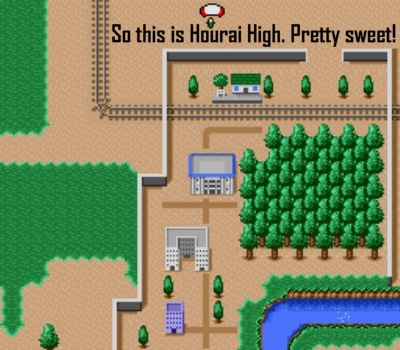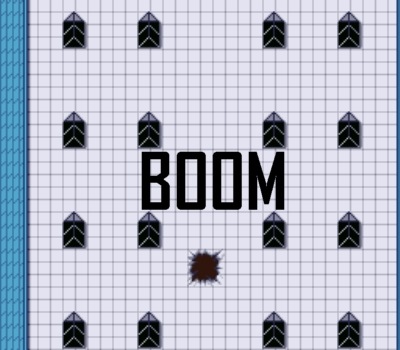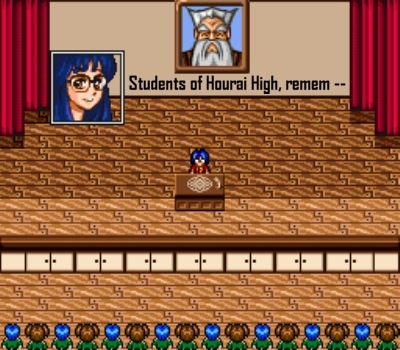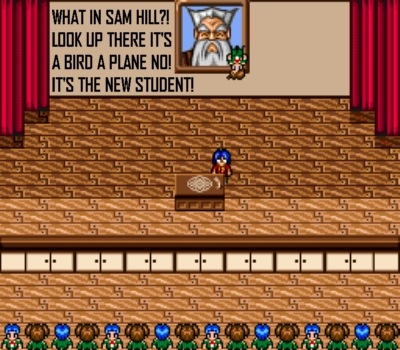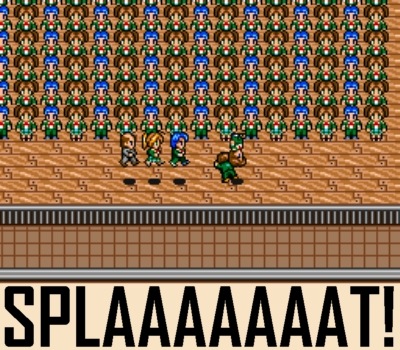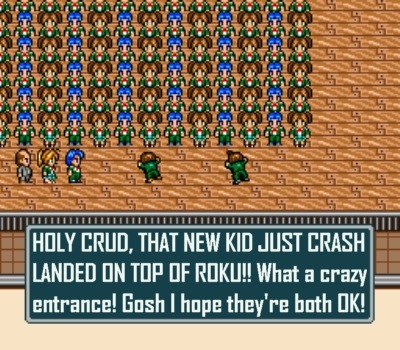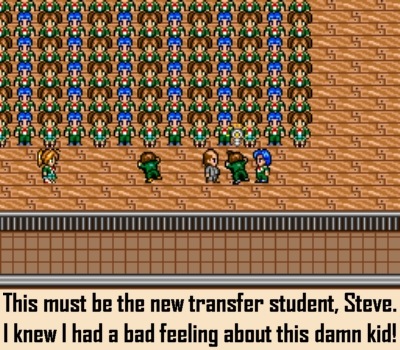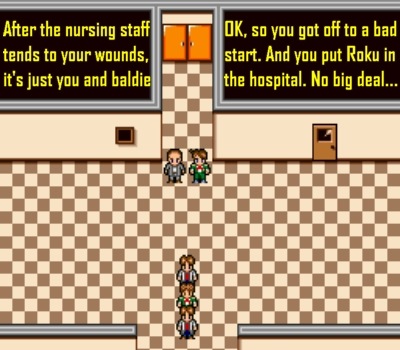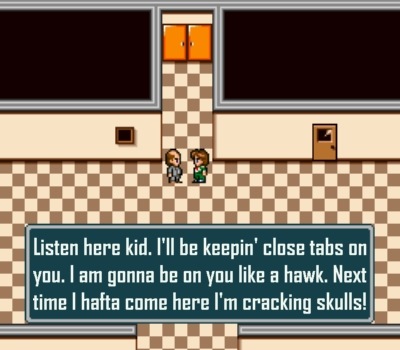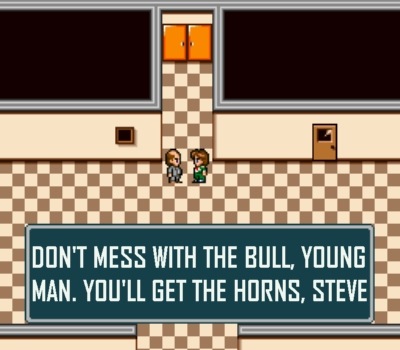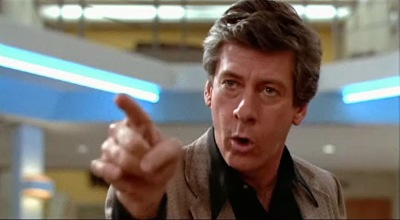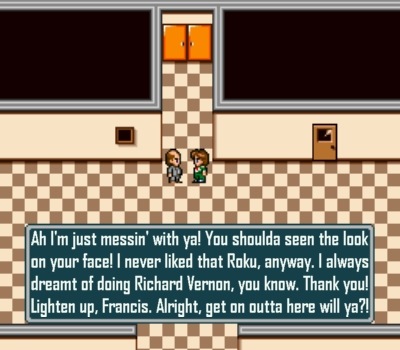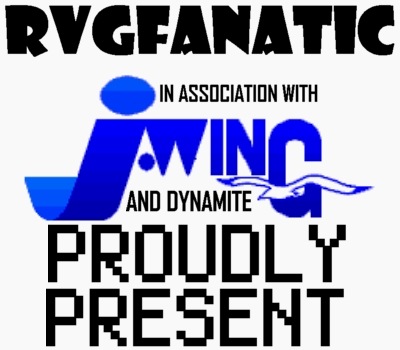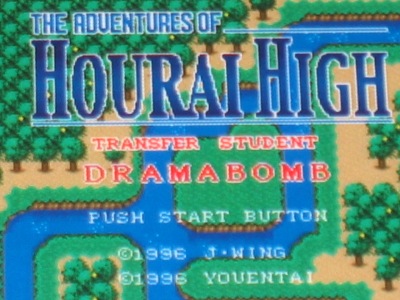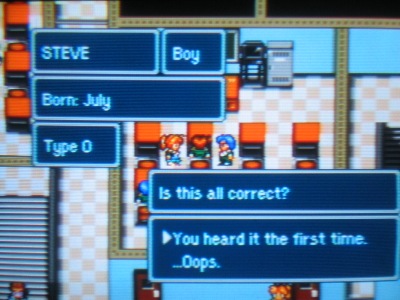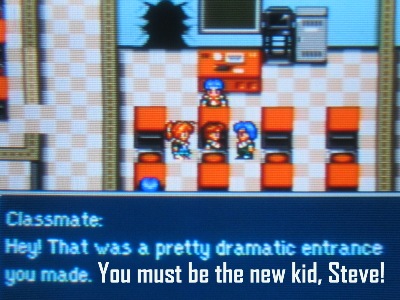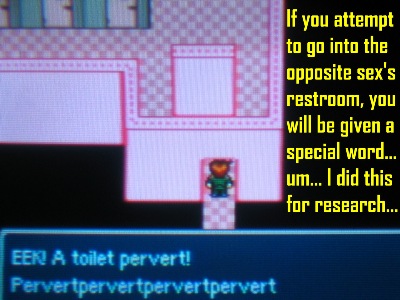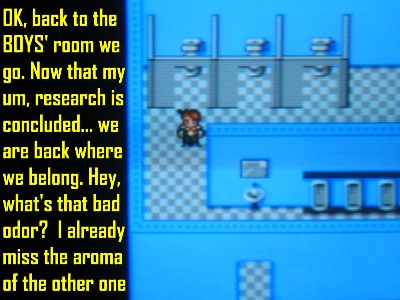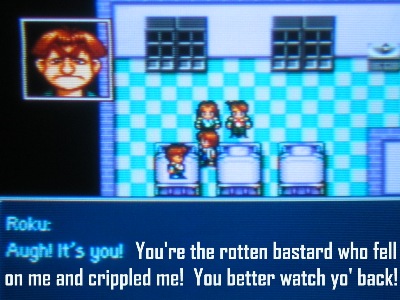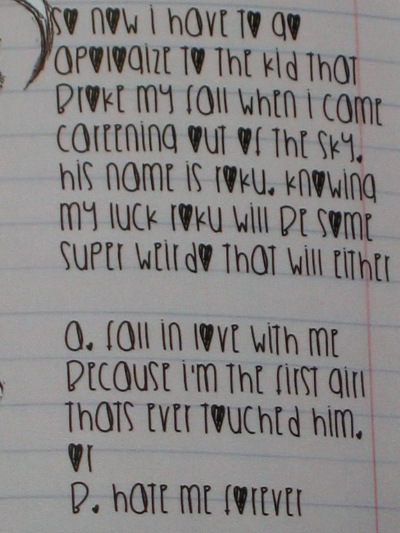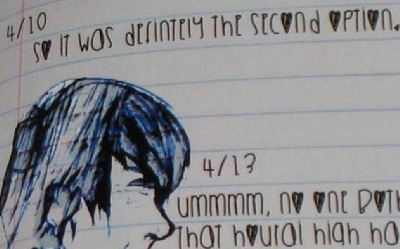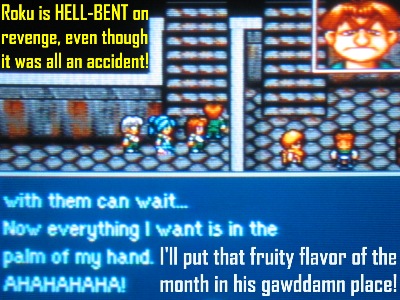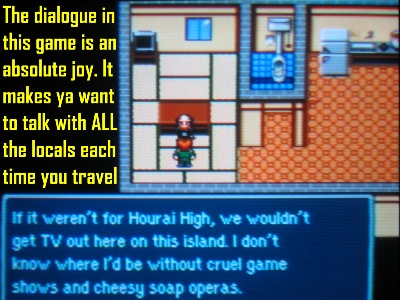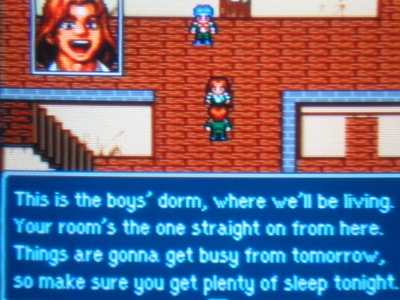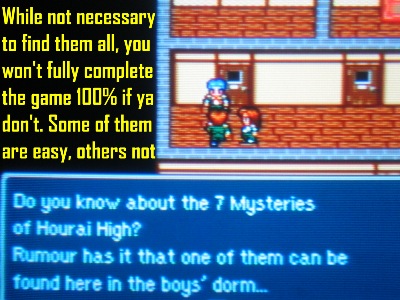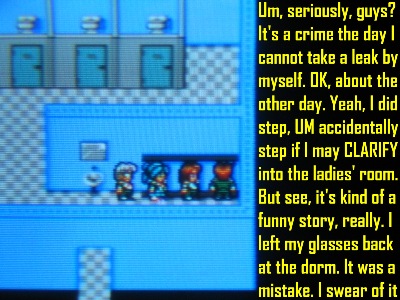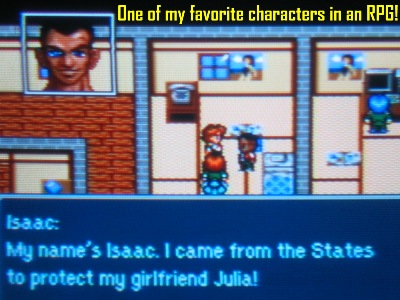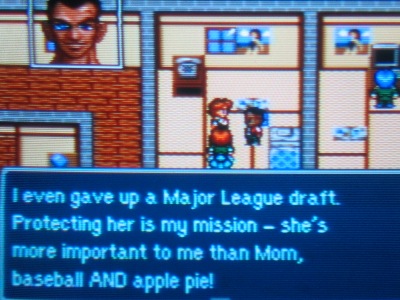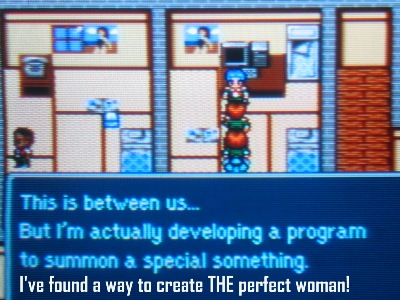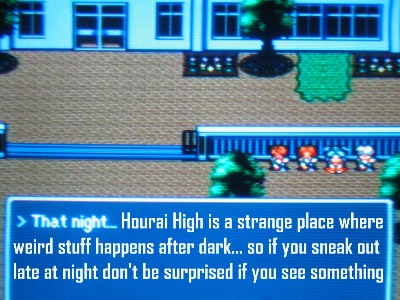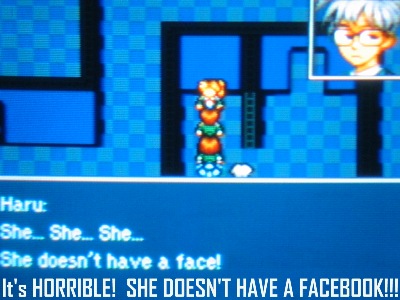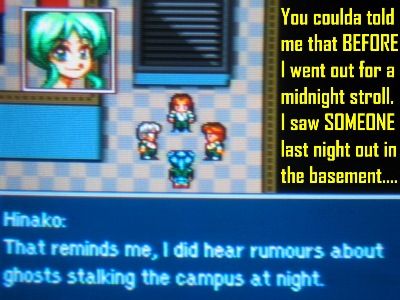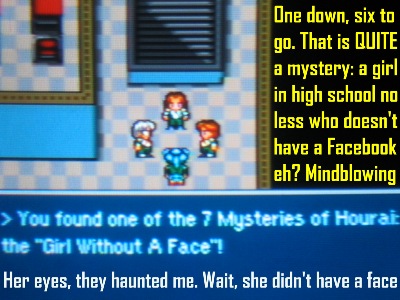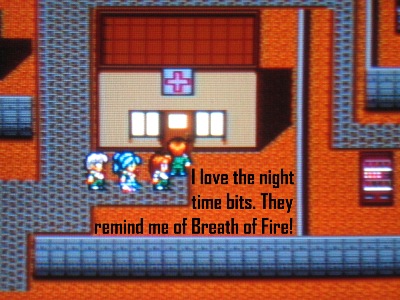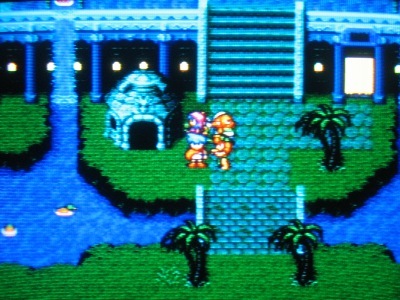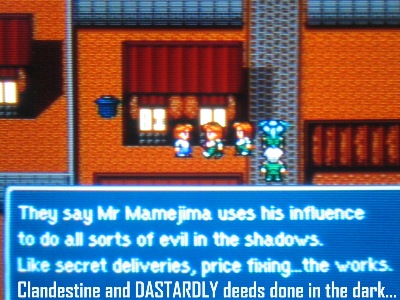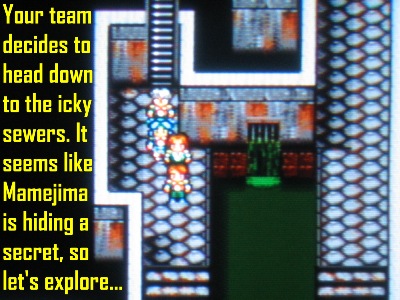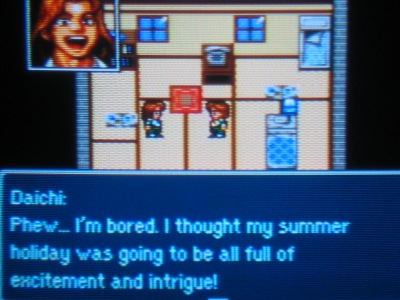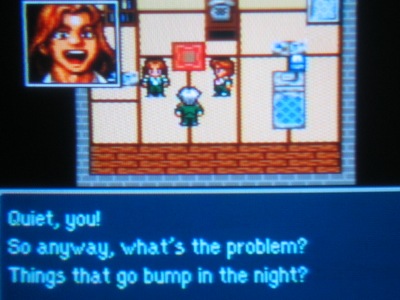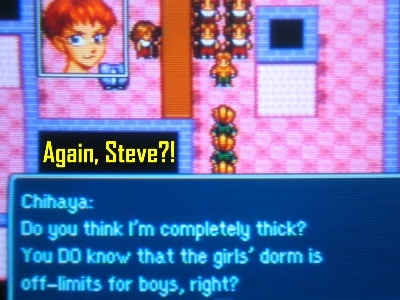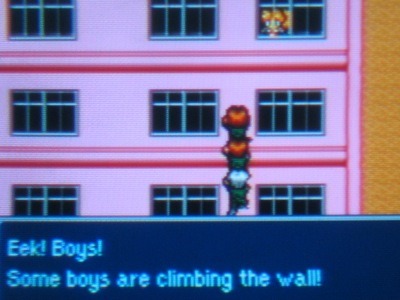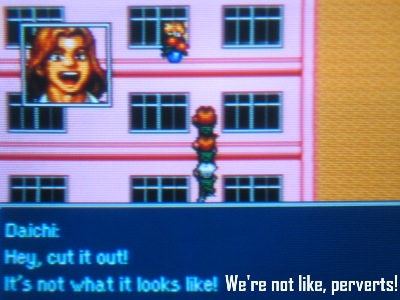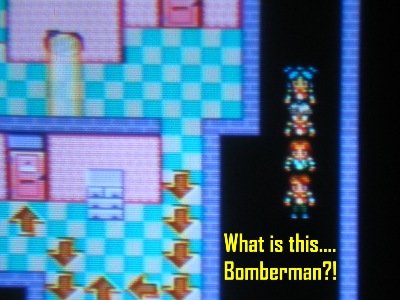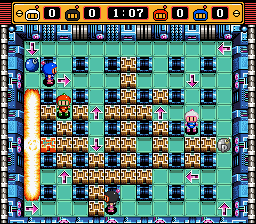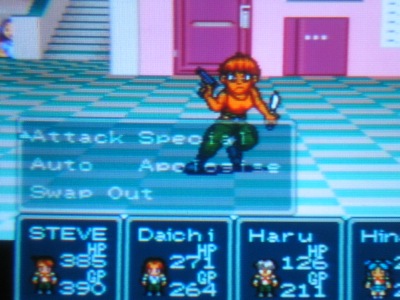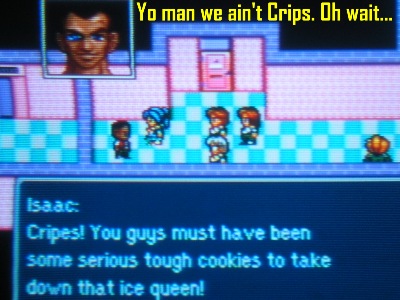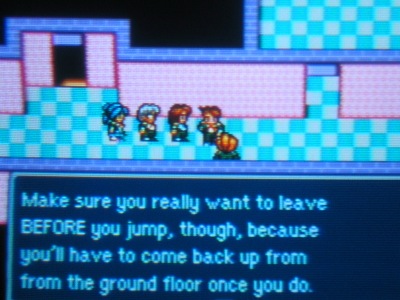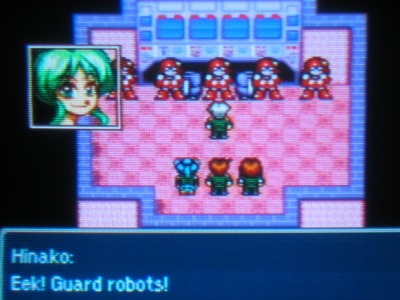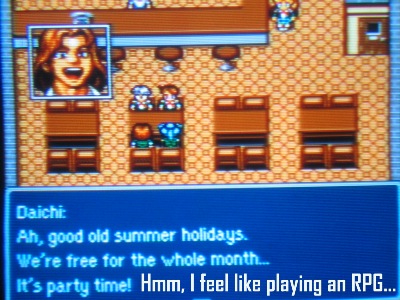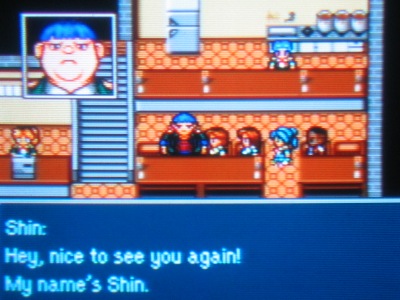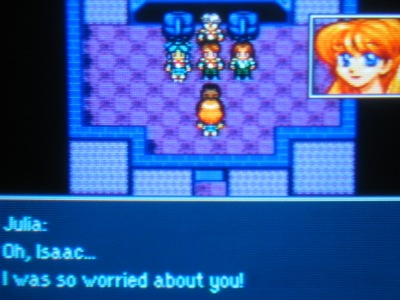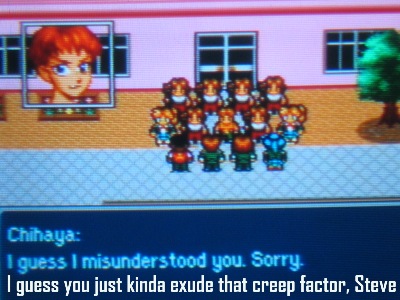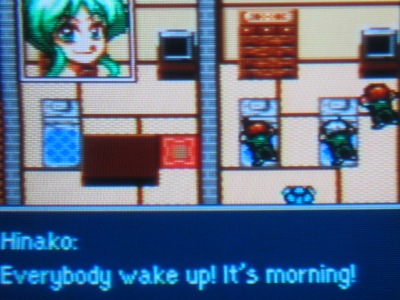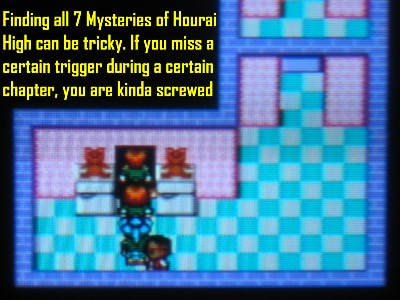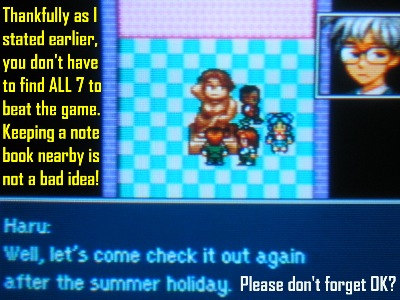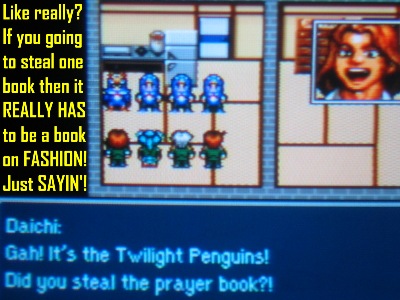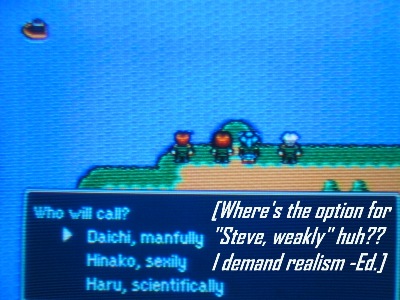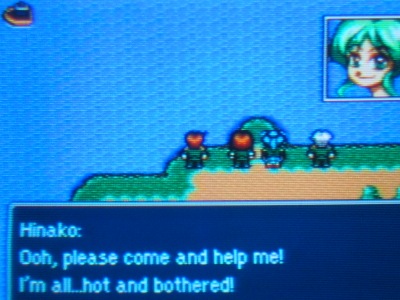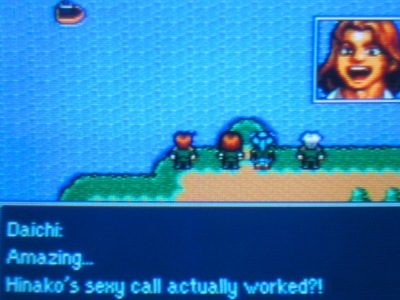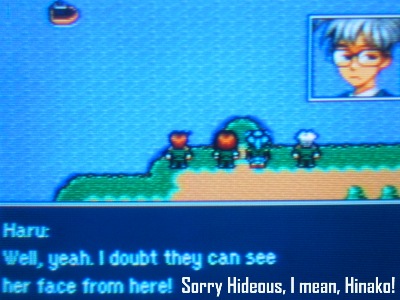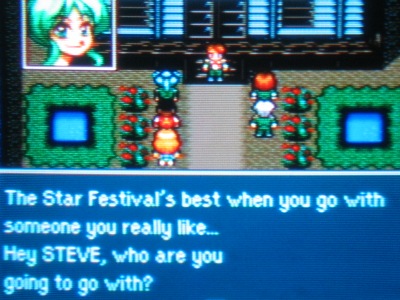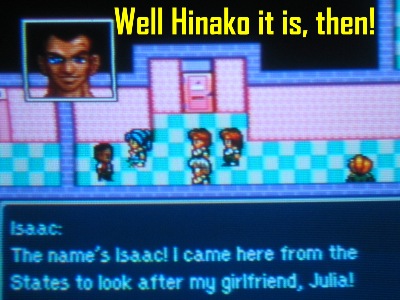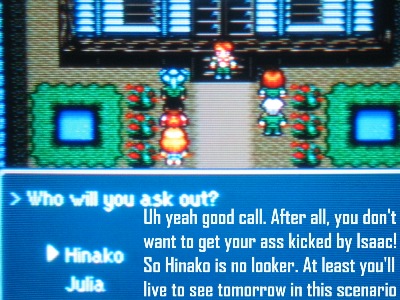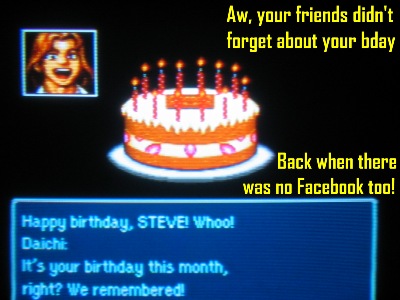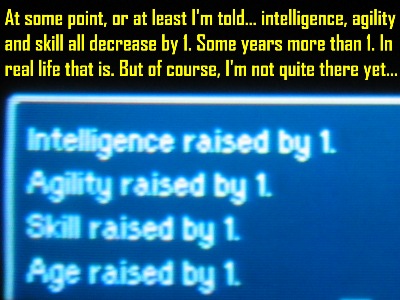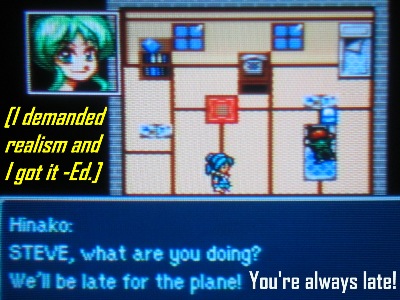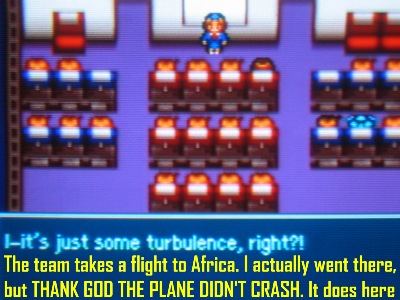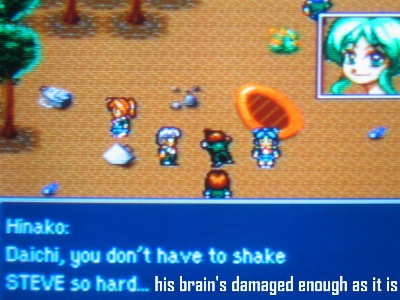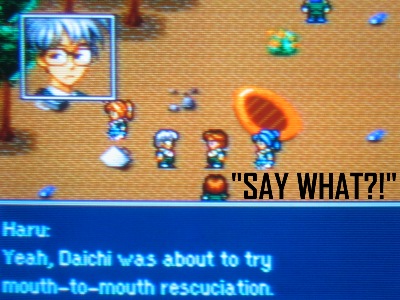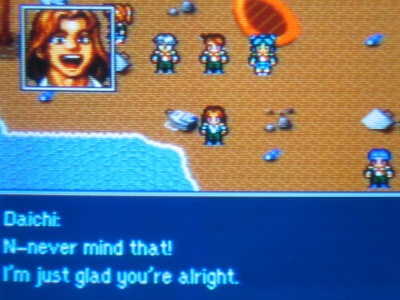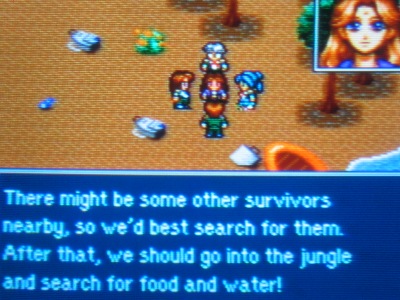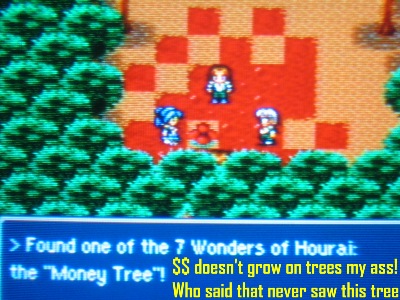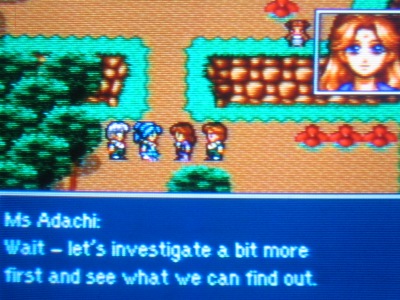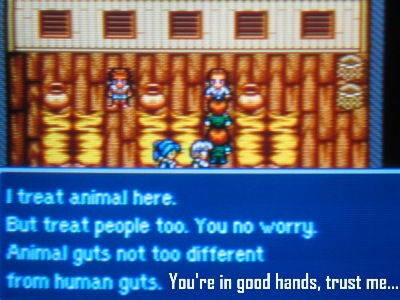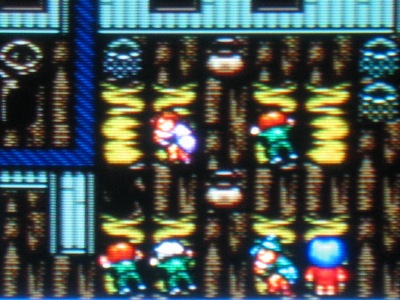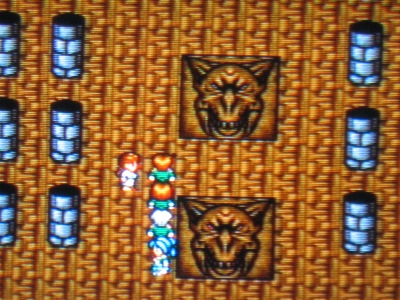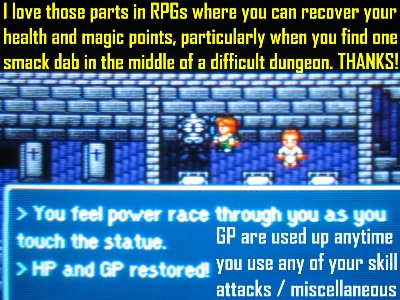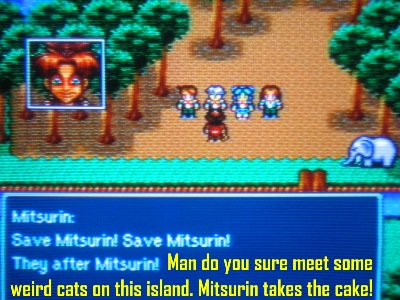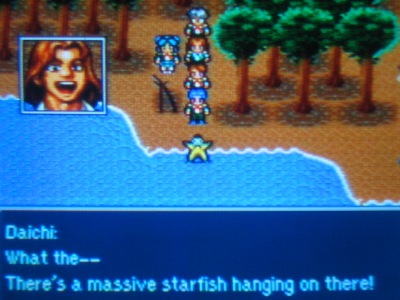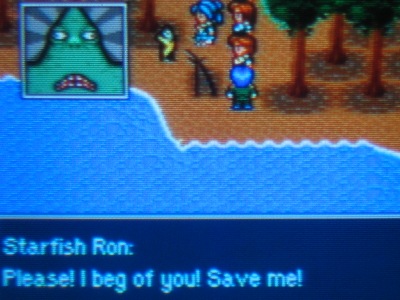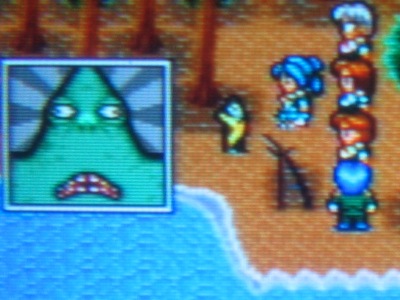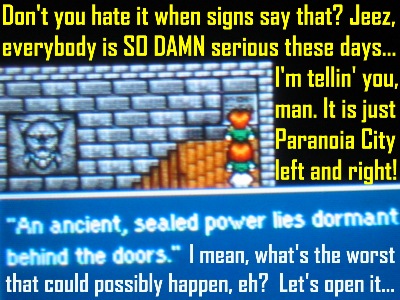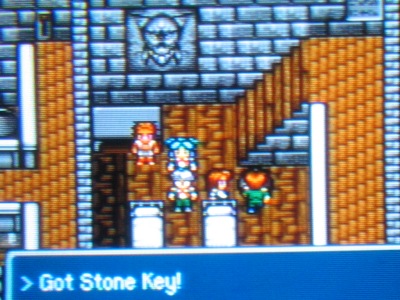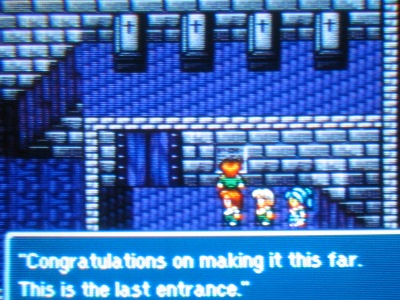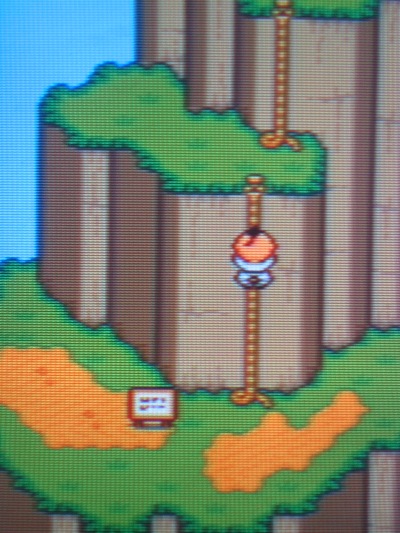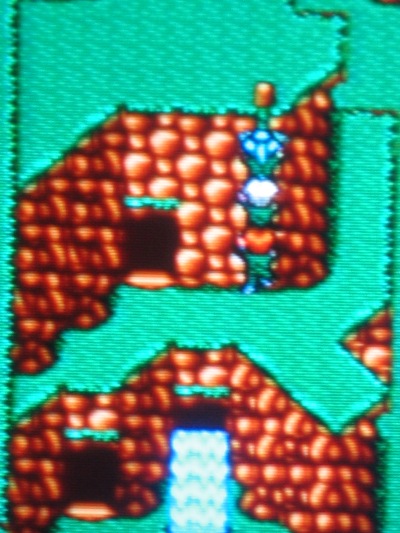 The jungle is probably my favorite chapter in the game. I love how Hourai High uses a modern backdrop, but throws in more exotic locales such as this wild jungle. It's similar to what EarthBound did to keep the journey fresh as well as exciting. Here in the jungle you'll encounter all sorts of untamed savages ready to devour your party whole. I enjoyed all chapters of Hourai High but I like the jungle one most because it captures what the FIELD TRIP FROM HELL would be like. Good times. Or rather, bad times? Ah you get my drift.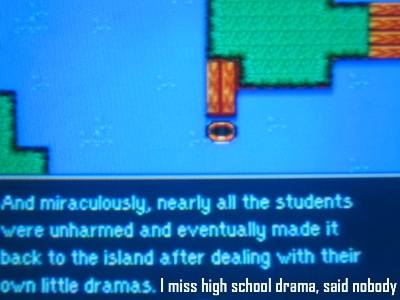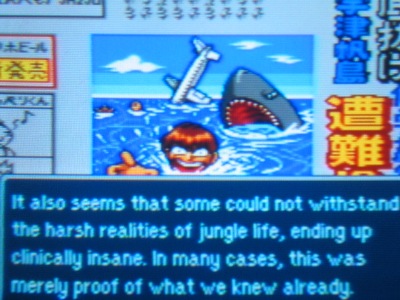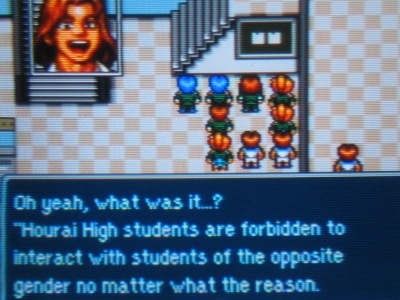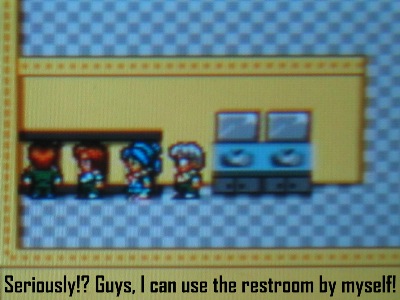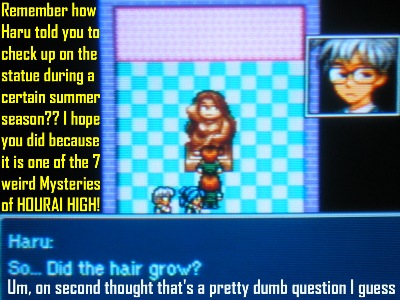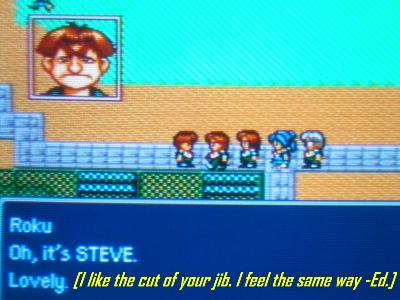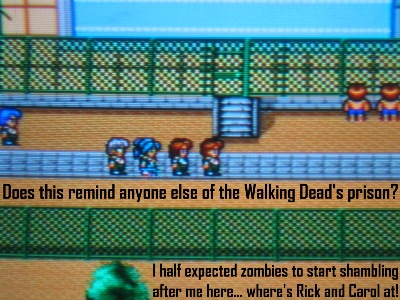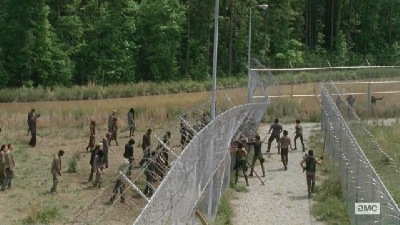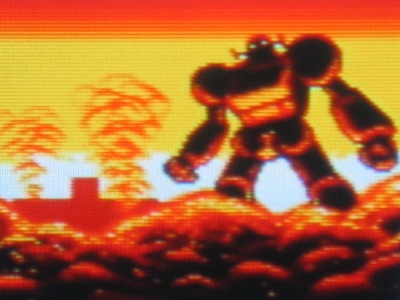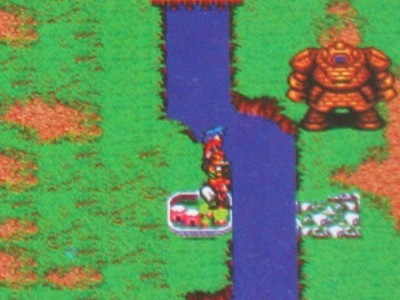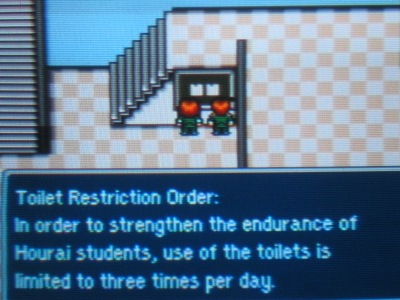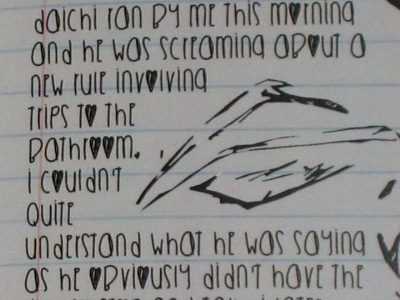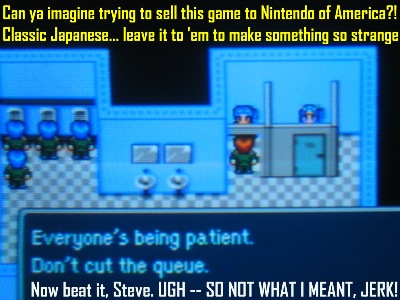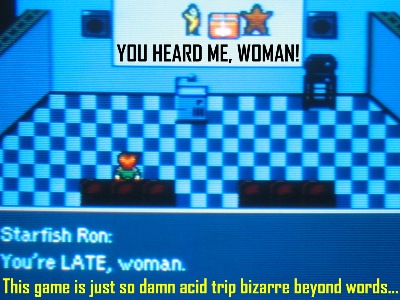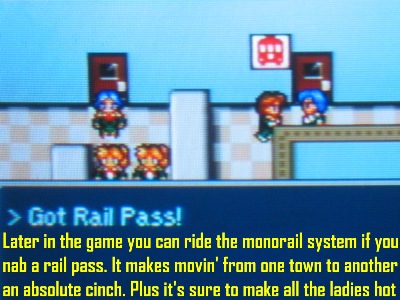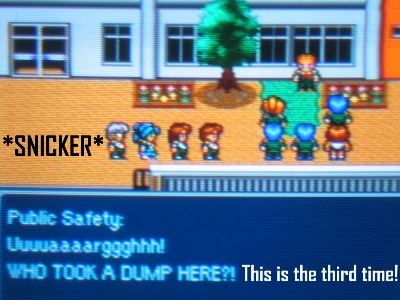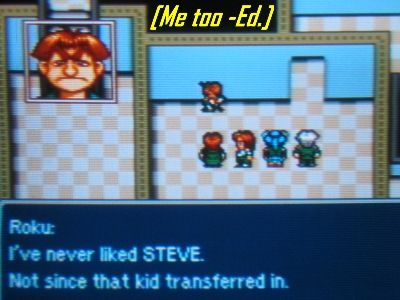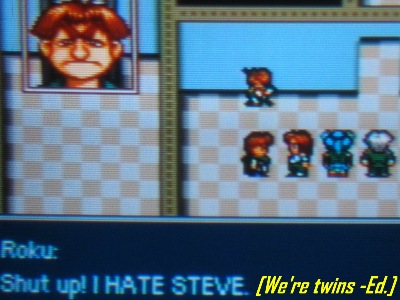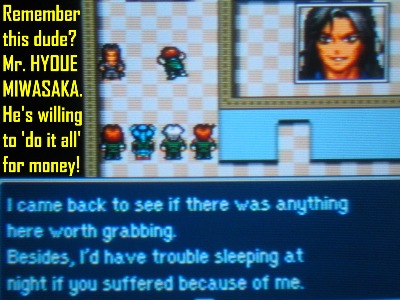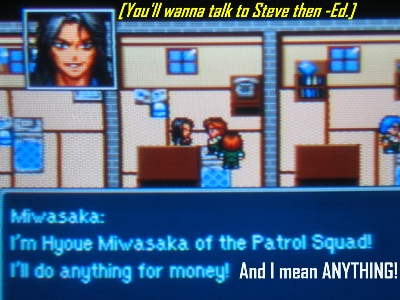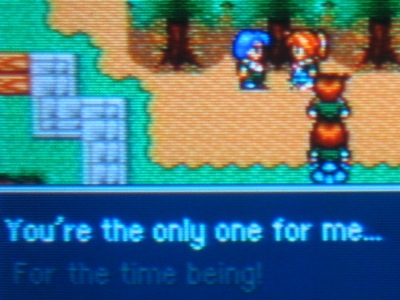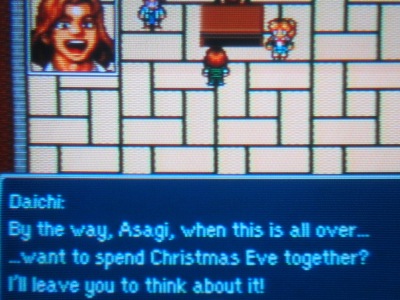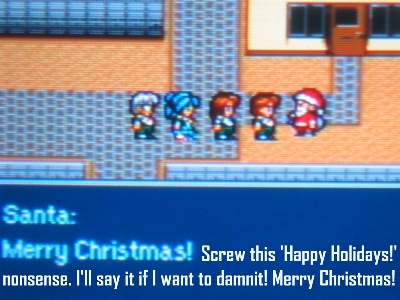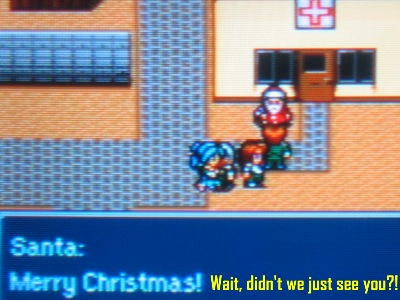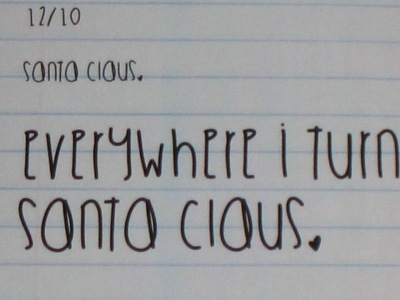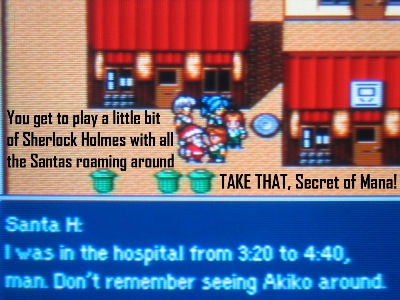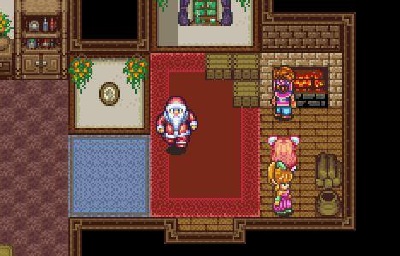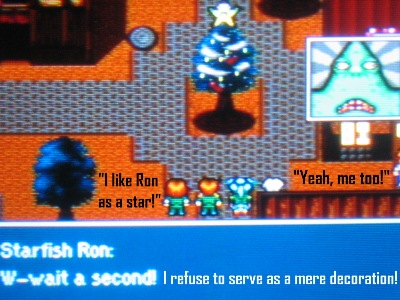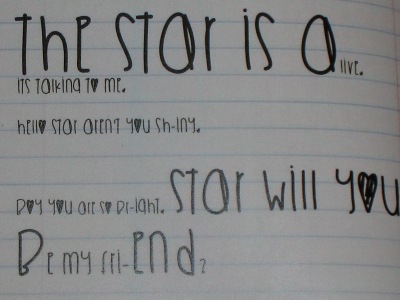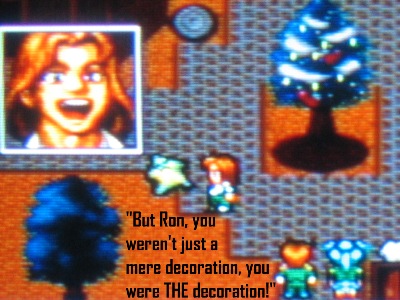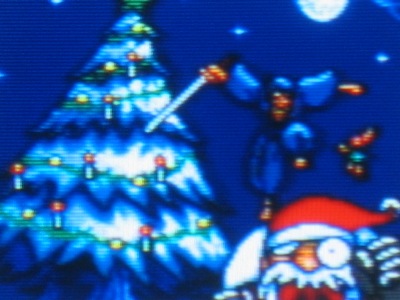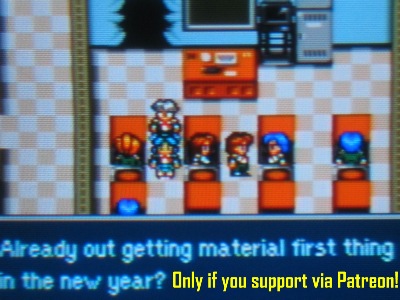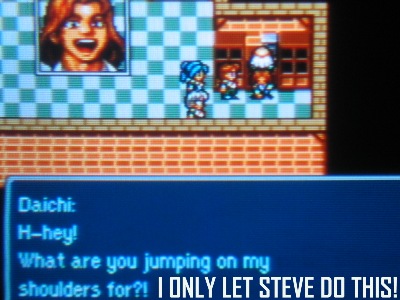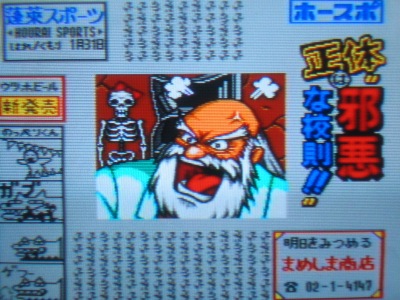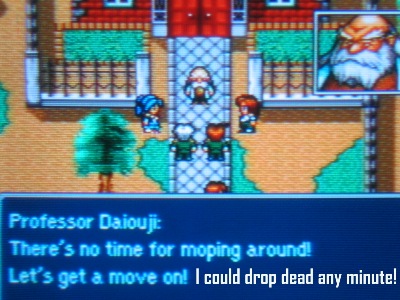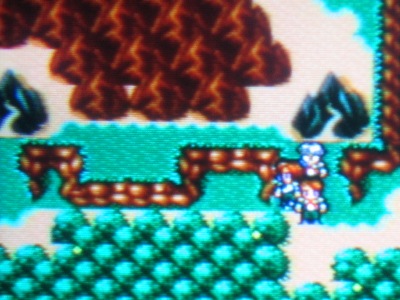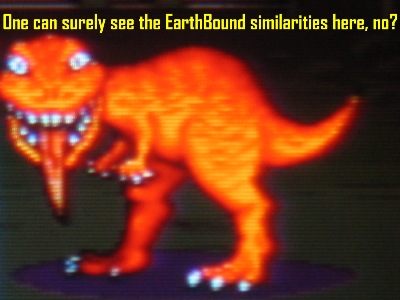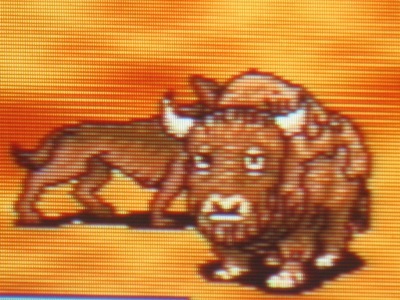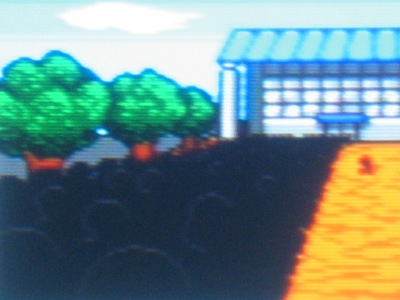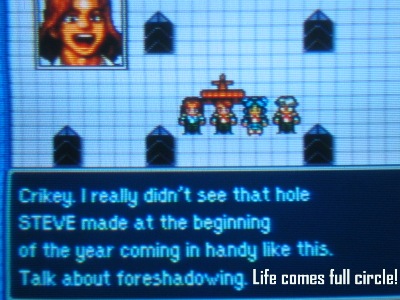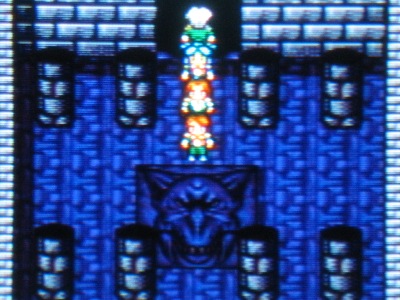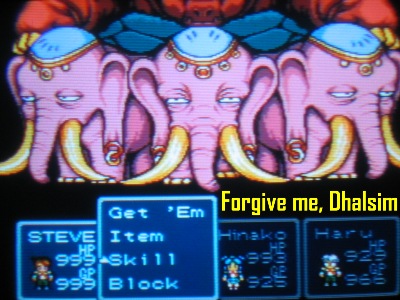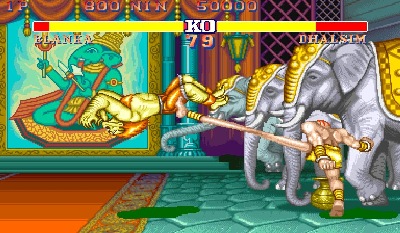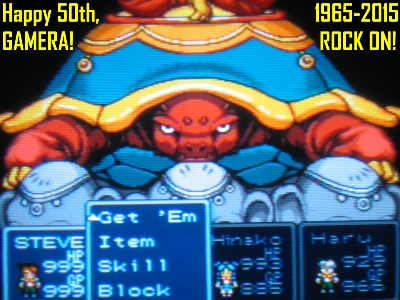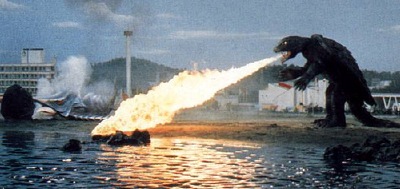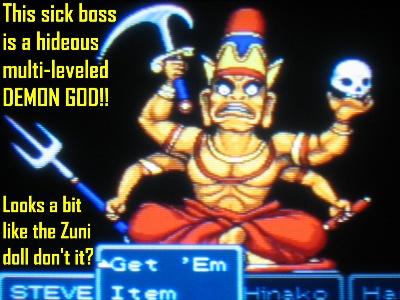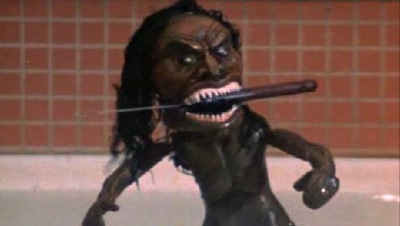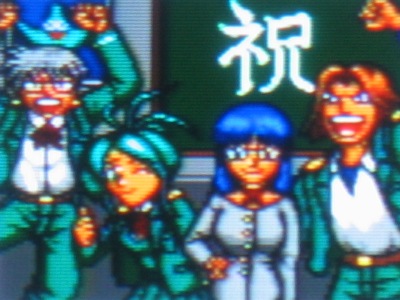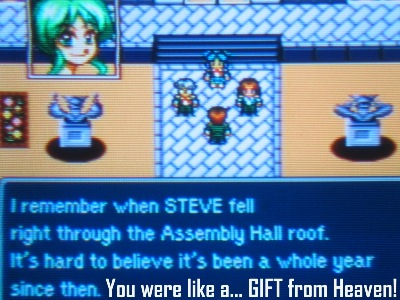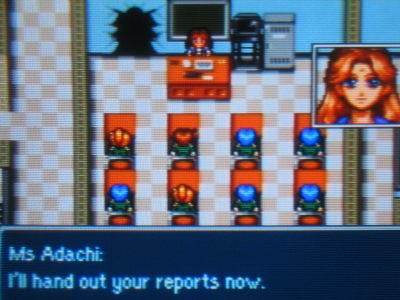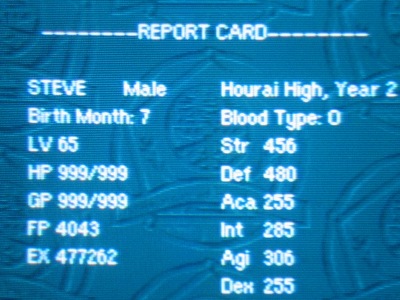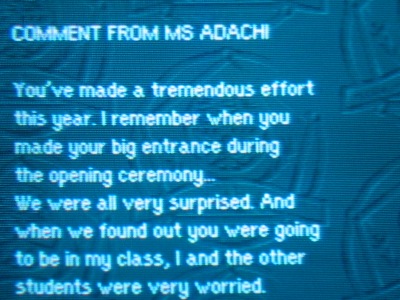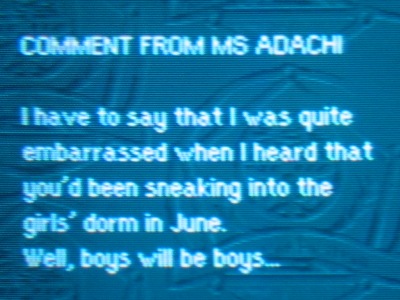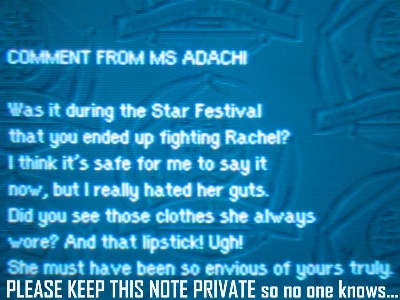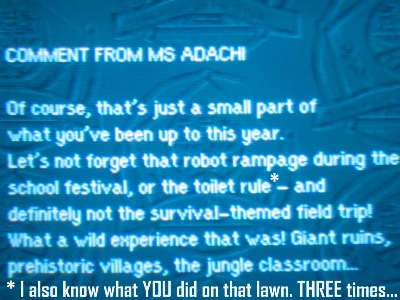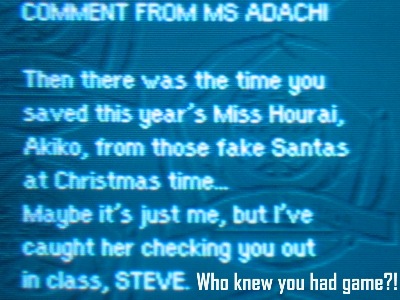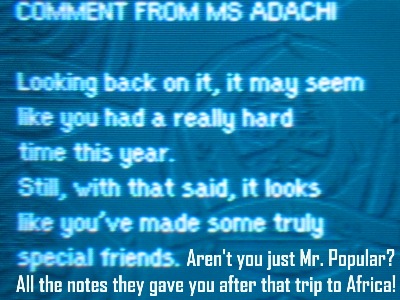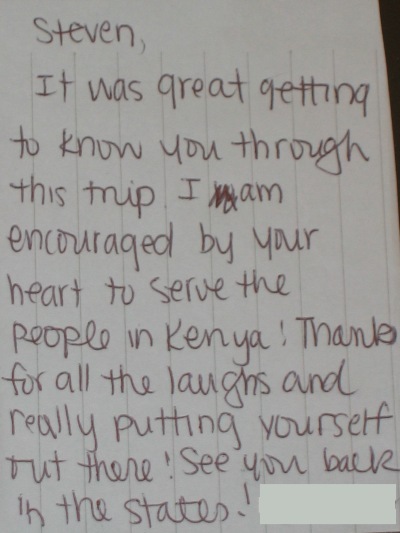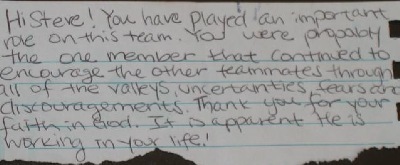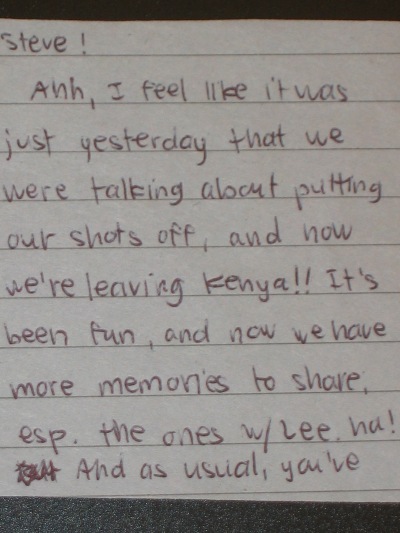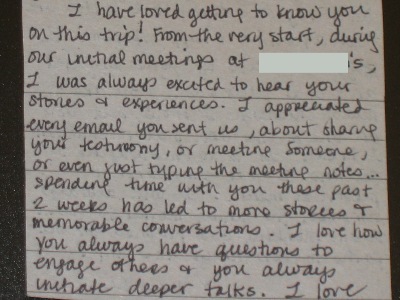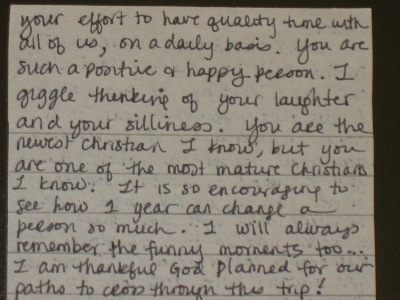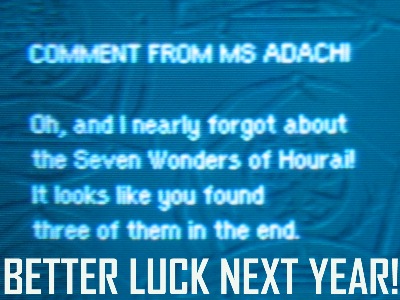 SIDEWAY STORIES AT HOURAI HIGH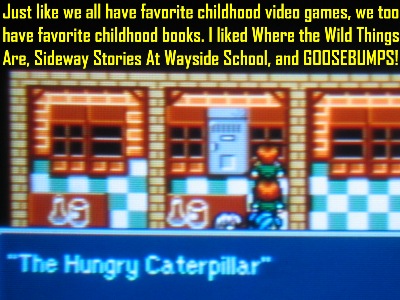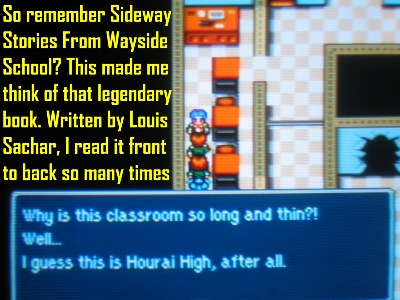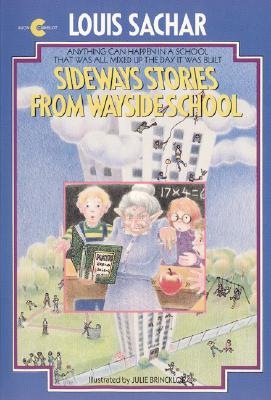 One of the best things about elementary school was receiving the latest book order. Remember circling all the book titles you wanted and getting your parents to buy most of them? It was a much easier sales pitch than a video game on account of being far cheaper and educational. Best of all, that magical morning you come into the classroom and find a stack of brand new books sitting atop your desk! Sure, it might not have been as wondrous as getting a video game on Christmas morning, but then again, as a kid what was? Seeing new books on your desk was still pretty damn cool. And while my love for the Goosebumps series has been well documented, one of my absolute favorites was easily Sideway Stories From Wayside School. It told the wacky tales of a zany school that was constructed 30 stories high! Featuring an evil teacher, Mrs. Gorf, each chapter highlighted a different student. The stories were beyond bizarre. My favorite was the chapter "Stephen." Because it had my name (well, close enough) AND it was based on my favorite holiday as a kid: Halloween. Stephen also gets the best of Mrs. Gorf. I remember living vicariously through him. It was a reminder that even a little brave kid could stand up to a big mean adult.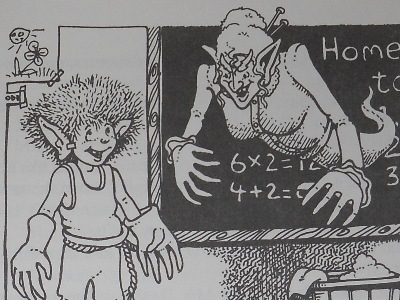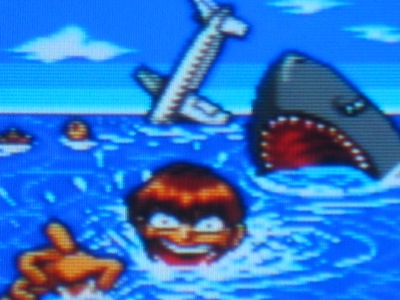 GLARING FLAWS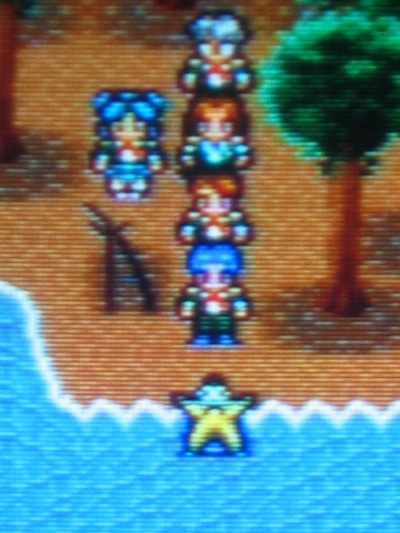 There's no denying the game's humor and charm. However, a few key flaws keep it from being great. The biggest flaw? Equipping better armor and weapons seem to make NO difference at all. How Dynamite missed this is baffling, but this was the only game they ever developed, so take that for what it's worth. So then this game is super hard right? Wrong. It's actually very easy, even with this flaw. Your characters do level up, so their strength does increase, and that helps. You just can't increase your strength by equipping a stronger weapon, so it makes armor and weapon buying useless, which is a shame as that's part of the fun. So even though you can earn a variety of cool skills from all the various clubs you'll join, it really doesn't make a dent in the gameplay much in the end, as battles are so easy the only strategy consists of spamming the attack button (or use auto battle). The next major flaw: there are some game crashing bugs. I'll highlight some below. Fortunately, on my playthrough, I avoided the bugs and thus was able to see the game through. Finally, the enemy encounter rate is ridiculously high. Sometimes you can't take 4 steps it seems without a random battle occurring. Thus, it can drag the game down a bit. Thank God for that auto battle option.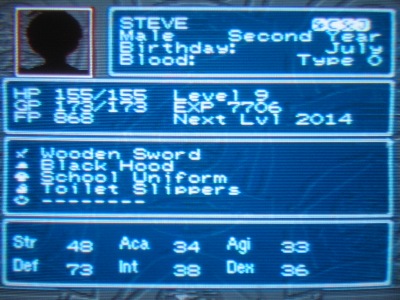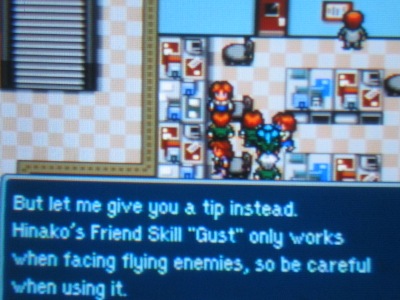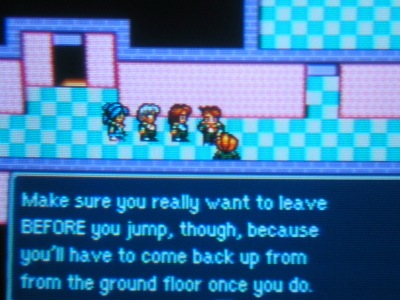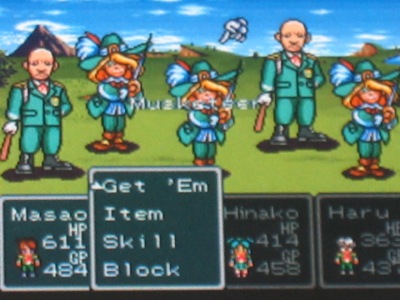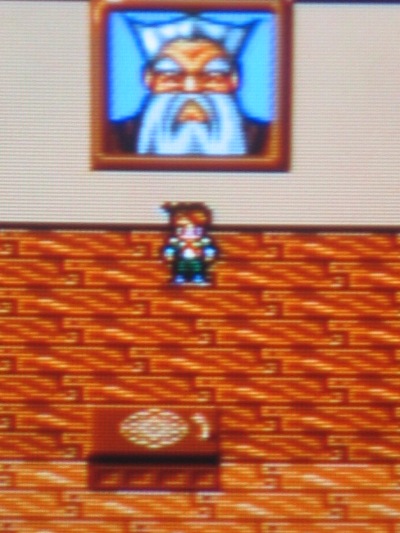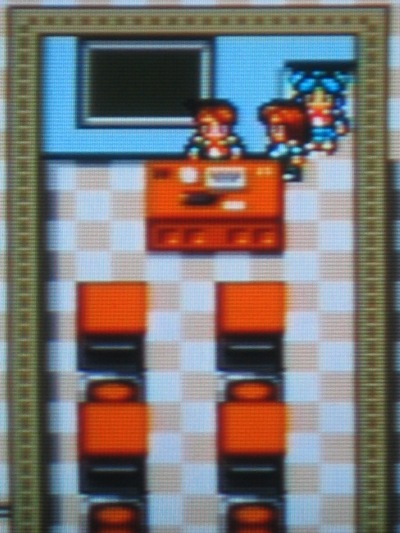 Like I said, there are some flaws that one just cannot overlook. Having said that, now let's talk about the positives. Visually, it's got a very clean and unique look. The characters look great. Enemies and the various locales have a good deal of detail. The music is surprisingly well done for a company who only made one game. Lots of catchy tunes that range from frenetic and upbeat to soothing and relaxing, like a cool summertime breeze. There are many friends to make, many playable characters to try and many different clubs you can join to earn a myriad of offensive and defensive skills. You can partake in up to 3 clubs at once and you are free to switch out whenever you like.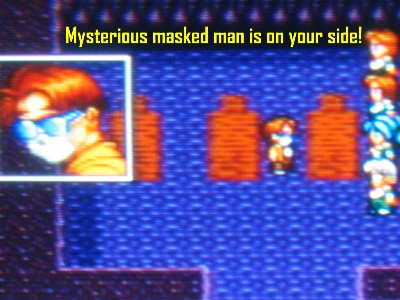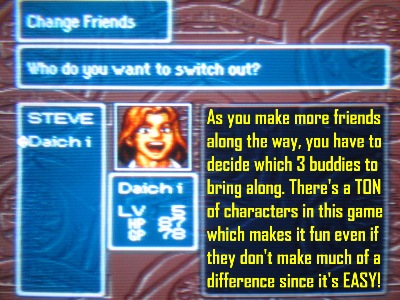 You also earn Friend Points after a fight. Distribute it as you wish. After maxing out one's Friend Points, that character becomes your best bud. You then unlock certain special skills and moves. Pretty cool stuff.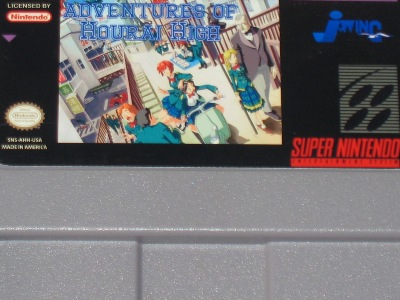 FAST TIMES AT HOURAI HIGH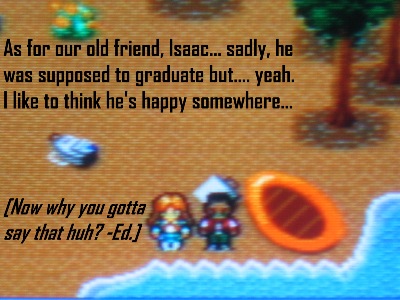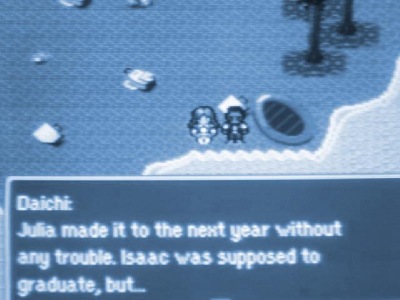 It took me 30 hours to beat this game. I will definitely play through it a second time at some point down the road, and use the female protagonist next time. I'd like to thank the translating crew over at Aeon Genesis, who made this fan translation possible. A job well done, AG!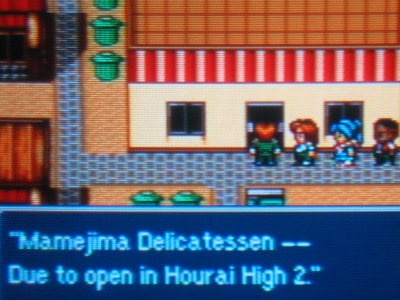 CLOSING THOUGHTS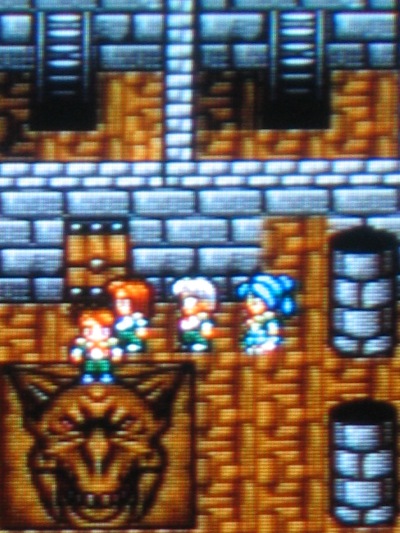 Adventures of Hourai High will take you back to high school in some ways, but it's also far beyond anything anyone ever experienced in high school. Yes, you'll make buddies (even to varying degrees), join clubs and learn different skills, and even forge a few enemies but if it stopped there it'd be boring. Here, you'll go on the adventure of a lifetime. Everywhere from rancid sewers to wild jungles to spooky demonic temples. Along the journey there's plenty of charm thanks in large part to its amusing dialogue and all the wacky characters who inhabit its kooky world. It's like high school, only taken to the very extreme, with a very peculiar Japanese touch that ONLY the Japanese can offer. If that sounds like a good time to you then I'm sure you'll enjoy it — warts and all — like I have!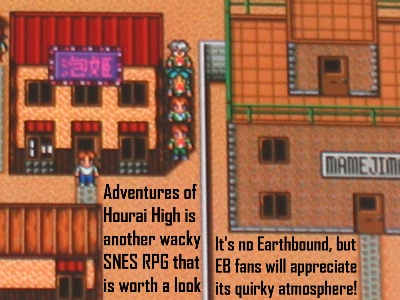 Adventures of Hourai High exudes charm and humor in spades. And that's the best quality it has going for it. Where it falls short in execution, it excels in charming the pants off ya. All the strange characters that you meet, the diverse locales you'll travel to and all the weird enemies you battle, not to mention the amusing dialogue, makes you press on in spite of its flaws. It's one of the most endearing video games I've ever experienced. If you're willing to look beyond the rough edges (high enemy encounter rate and broken weapon system), there's a wonderful adventure lying underneath. This game made me smile constantly. It's loaded with personality and heart. It's too bad Dynamite didn't iron out the kinks because this could have been a real gem. Still, it's one of those rare games where in spite of its glaring flaws there's something about it compels you forward. Who knew an RPG based around high school teenage life could be so addicting? If you can bear its missteps, this is one high school definitely worth visiting.
Graphics: 7.5
Sound: 8.5
Gameplay: 7
Longevity: 7