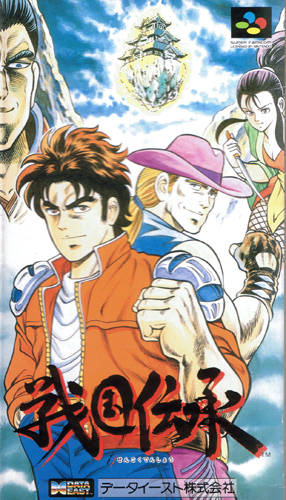 Sengoku was released in arcades on February 12, 1991. A Super Nintendo home port was scheduled to come out in early 1994, but it was canned and never saw the light of day in North America. It did, however, grace the Super Famicom. Although watered down, it's still fairly fun (especially with a buddy by your side). After all, any game that allows you to briefly assume the form and spirit of a ninja, samurai or even a lethal canine can't be too bad.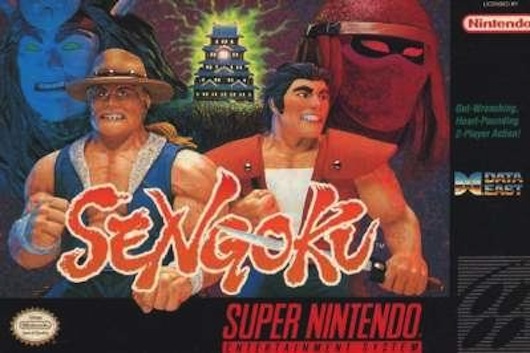 The North American version must have been completed or at the very least very close to being finished, as a review turned up in the pages of EGM (issue #56, March 1994).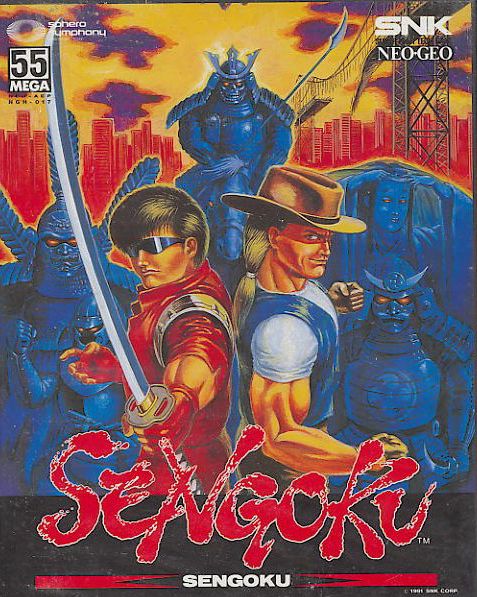 As a kid I recall anticipating any arcade port that came out to the SNES. It was naturally understood and accepted back then — gosh, a quarter of a century ago now — that such home ports on the SNES were never going to fully match the arcade original. But that the really good ones would capture the essence of such games. It was a fun time to be a kid growing up on arcade games and the SNES. The luxury of playing a lesser version at home was a really big deal back in those days, and it was still fun to play the arcade originals whenever you were at the arcade. I was sad when Sengoku was scraped. Then, years later (2006 to be precise), I came back into the SNES scene and discovered that a Super Famicom version had made its way to Japan. I quickly tracked down a copy and ended up enjoying it, even if it was a watered down version. Like I said, it was standard operating procedure. I didn't personally care that it wasn't arcade-perfect. I knew I liked it and that was all that mattered to me.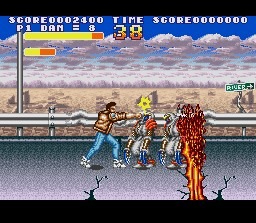 Select between Bill or Dan. I prefer Dan because I find him to be a more effective fighter. Here he is, decked out in glorious early '90s fashion from head to toe, kicking a bunch of Foot Soldier ass.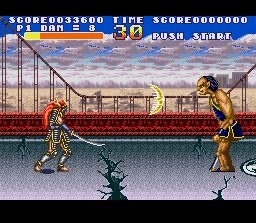 You know what I particularly love about beat 'em ups? Those Andore-like enemies. You know, those towering titans that are several tiers below that of a boss, but they're also several tiers above the cannon fodder. Sengoku has a good Andore representation. I love how big and bizarre these lumbering ogre-like creatures are. These hulking menaces are tougher than the rest, but by nabbing various orbs you can take the shape of a samurai to help even up the odds!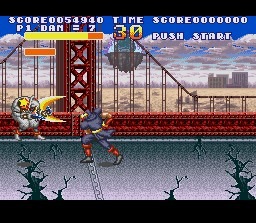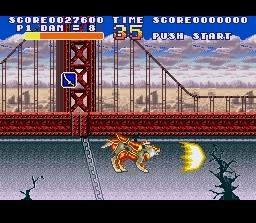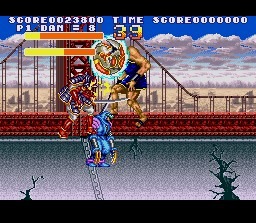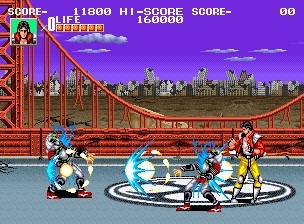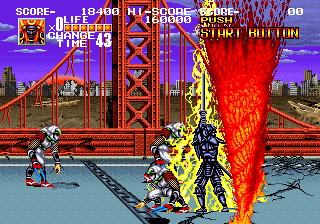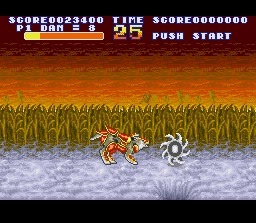 Sengoku shifts from regular looking stages that you would find in any beat 'em up to strange astral stages, where it feels like you're in some unworldly dimension. It helps to break up the monotony a bit and gives the game a rather unique feel.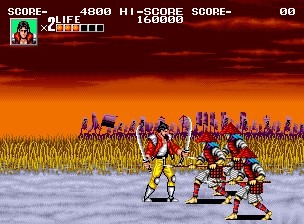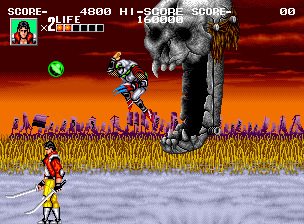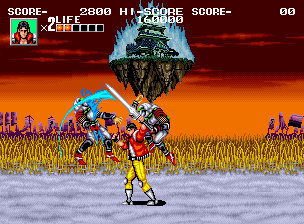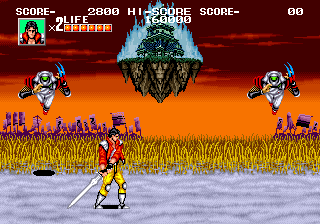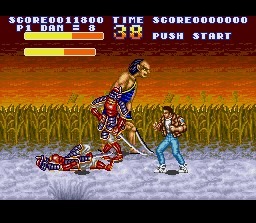 The SNES version tried hard but obviously does not hold a candle, graphically, to the original.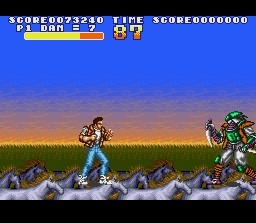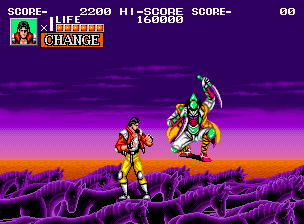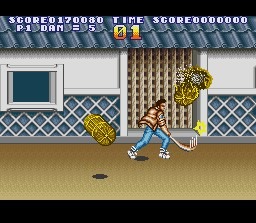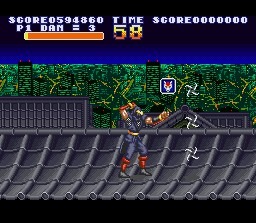 The ninja form is swift and super efficient when upgraded to the ultimate form, where he can fling 3 Shurikens at once.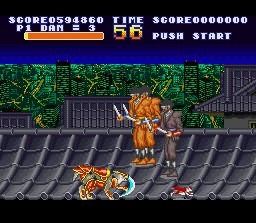 Not to be completely outdone, the dog form can toss out smaller versions of himself. Nice.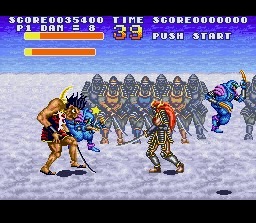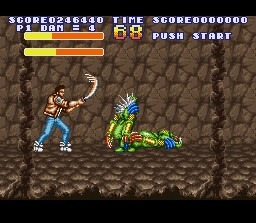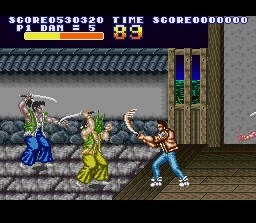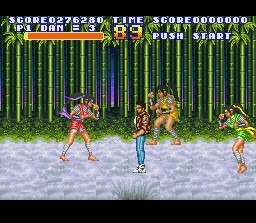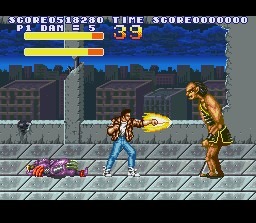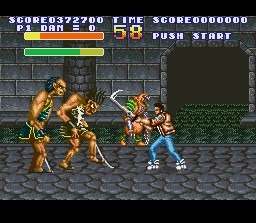 Your journey will take you through a decent amount of various locales, including this deadly sewer. Where are the gawd damn Teenage Mutant Ninja Turtles when you need 'em, eh?!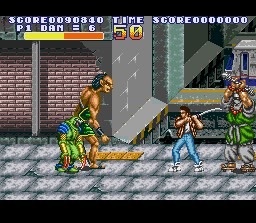 [Oh Jared proved that years ago -Ed.]. Wow. OUCH.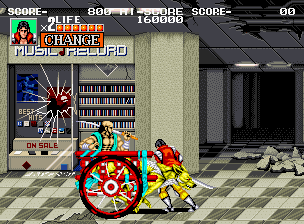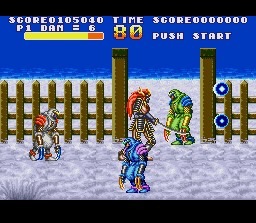 As mentioned earlier, you'll also travel to very strange otherworldly realms. It feels like a hazy dream or nightmare…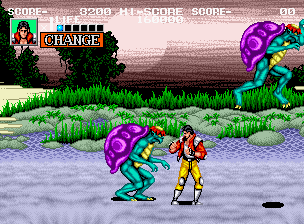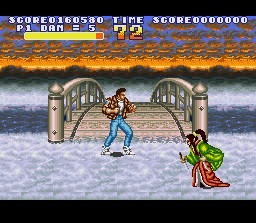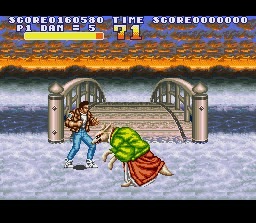 Sengoku excels in setting an uneasy tone. You always get this sense in the air that something isn't quite right. Take this bridge scene for instance. The wolf-like creature it turns into looks like something out of a twisted children's fairy tale you read at the library when you were 7.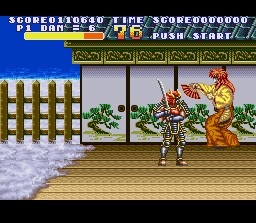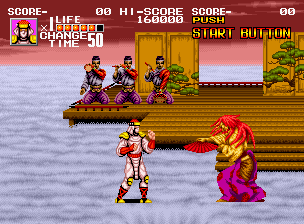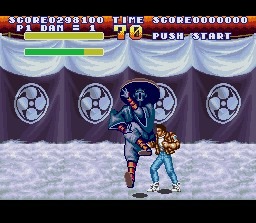 Some bosses are demonic and ghastly.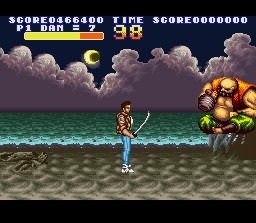 While others are the traditional big and beefy kind.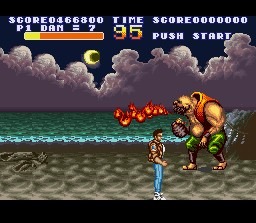 He reminds me slightly of Salamander from The Combatribes.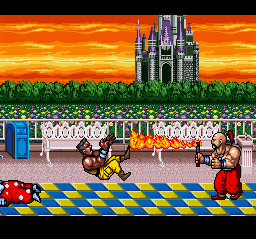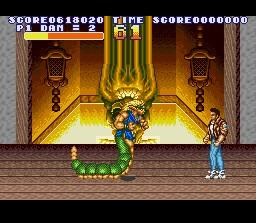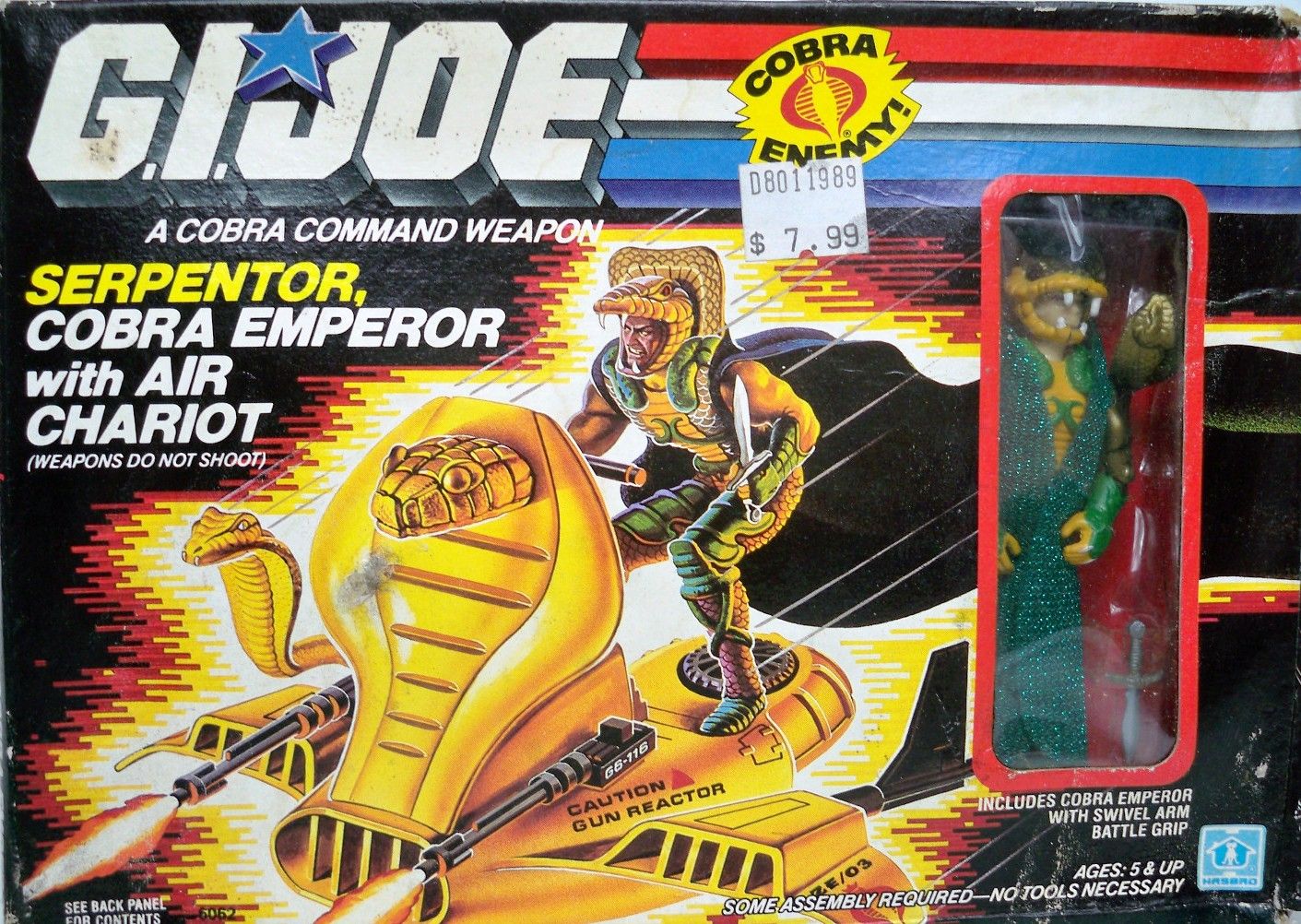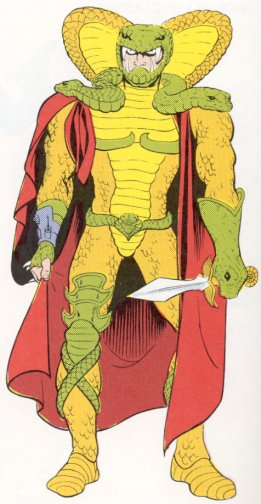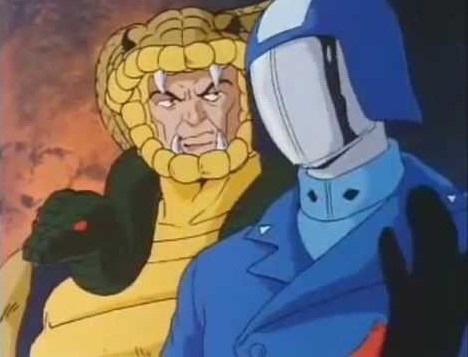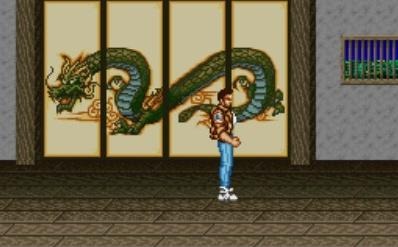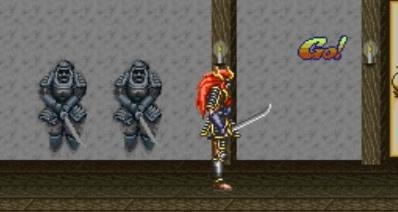 CLOSING THOUGHTS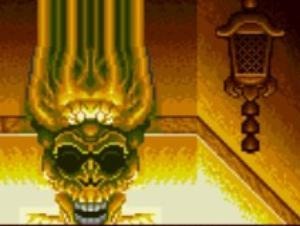 The graphics are below average and the sound is weak to boot, but the saving grace is Sengoku is fairly fun (despite being a watered down port) to play if you throw expectations out the window. It's just a mindless beat 'em up with some neat power ups, bizarre bad guys and a moody atmosphere that combines both oriental and the occult. If that sounds like a good time to you, then be sure to give Sengoku a shot.