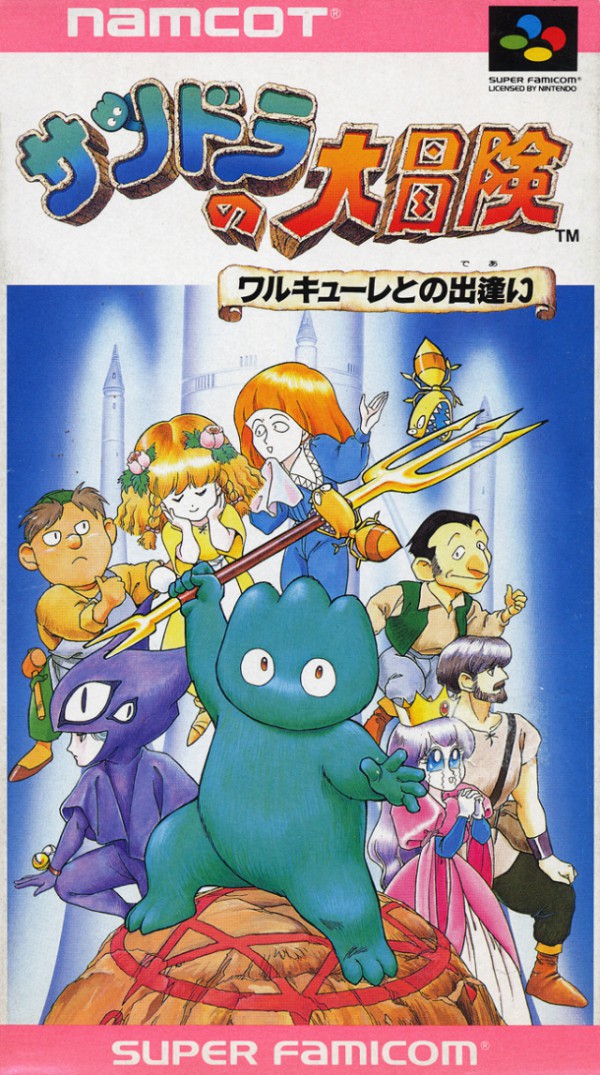 Sandra no Daibouken, or Xandra no Daibōken: Valkyrie to no Deai to give it its more proper Japanese title, or Whirlo in Europe, goes by many names. Whatever you call it, it's one tough son of a gun. Translated as Xandra's Great Adventure: Encounter with the Valkyrie, this is a rock hard action platformer that will test the mettle of even the most skilled gamer. As such, it's not for everyone. Patience and persistence is the order of the day here. Although it never came to North America, it was released also in Europe as Whirlo in 1992. Super Play Magazine was very high on it, ranking it #86 on their Top 100 SNES Games list. They rated it 85%. I'm a huge fan of Super Play as readers may remember, and I'll let them take the reigns on this one. The following review comes courtesy of Super Play.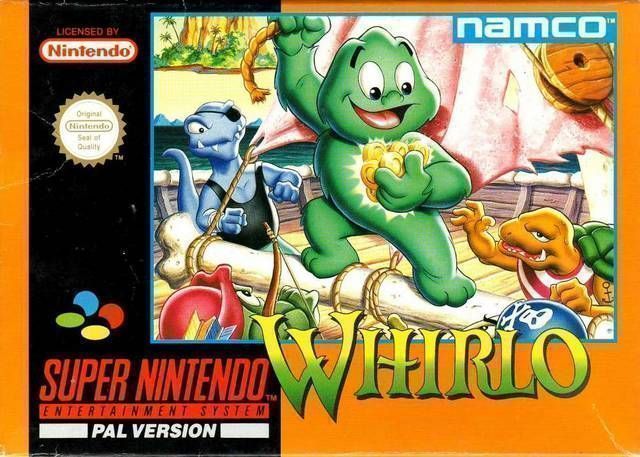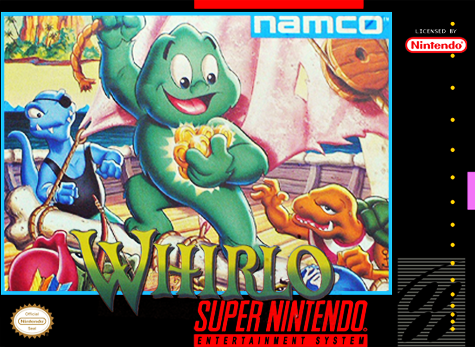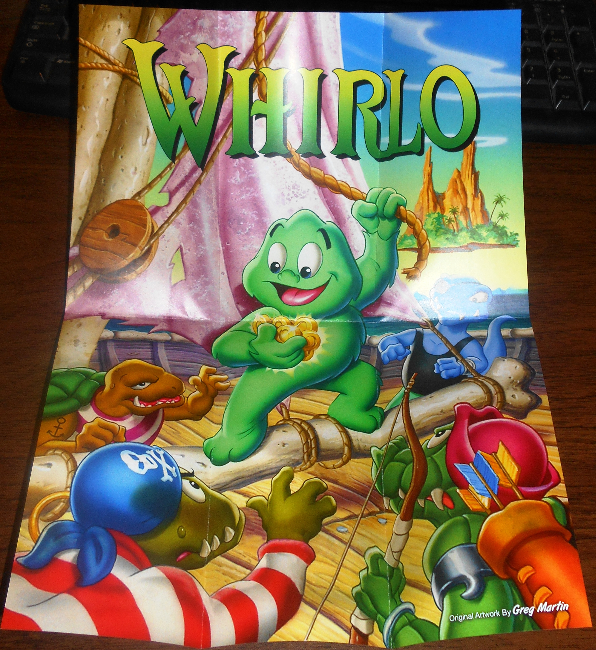 SUPER PLAY'S WHIRLO REVIEW
What initially looks like a rather poor Wonder Boy clone actually turns out to be a top-notch arcade adventure, enlivened by some very versatile controls. These take getting used to, but once learnt prove to be extremely rewarding — if a bit frustrating at times.
Pitchfork in hand, no one's eating this blob of jelly.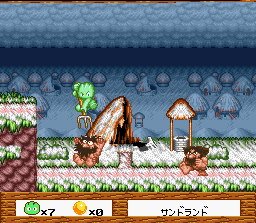 Graphically, Sandra is a mixed affair, with both lovely and rather drab bits. The main sprite has consistent appeal though, and the way he can jump and land on top of baddies with his pitchfork is a joy — and a lot less disturbing than it sounds!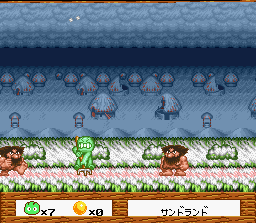 The gameplay is as patchy as the background graphics, however — at some points it's simply great fun, while other bits are a real pain.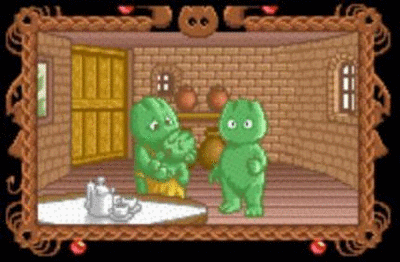 Throughout it all the generally melancholy tunes add tons to the game, even if they do get slightly repetitive. Indeed, the whole feel of the game is tear jerkingly sad — not just the music but also the general atmosphere and the plot (our hero has to collect various special herbs to help cure his dying son).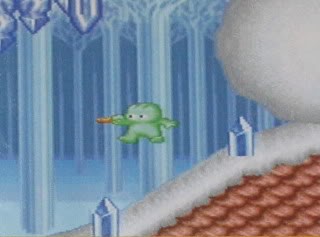 Passwords are given at regular points but it'll still take you a fair while to find the herbs, due to the fiendishly designed levels. A real discovery, then, and a game that offers the player a lot more than it first appears. Things get better and more complicated as you progress (indeed, it's fiendishly difficult in certain sections). You can almost feel the boy's life draining away as you struggle with a particularly tricky section.
Occasionally, a bit of Japanese text crops up but don't let that turn you off — understanding it all is not crucial to gameplay. This is likely to remain an obscure game in the UK, though we expect something of a cult following around it — great fun! -Jason Brookes
Graphics: 84%
Sound: 89%
Gameplay: 82%
Gamelife: 91%
Overall: 88%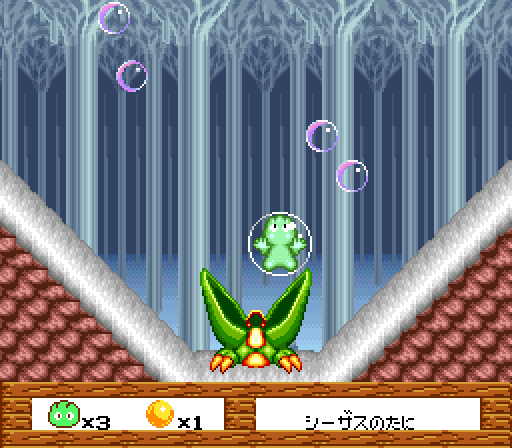 Verdict: A wonderfully versatile and highly unusual game that, as a slightly bizarre trip into Japanese eccentricity and mysticism, is hard to beat. Despite some infuriating sections, this is highly recommended, especially to hardcore gamers. One thing is for certain — no one will finish this in a hurry.
CLOSING THOUGHTS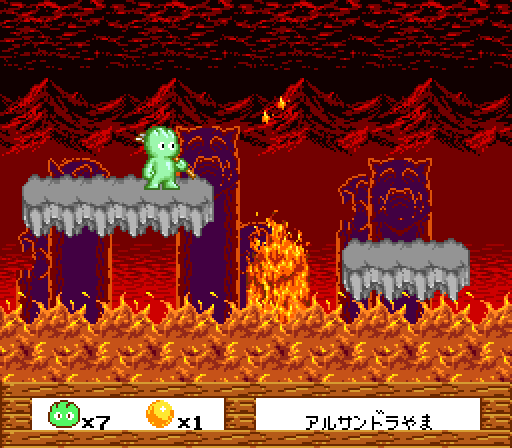 Usually I am in concurrence with Super Play when it comes to their game opinions (minus most beat 'em ups as they were simply too harsh on that particular genre), but this is the rare case where I disagree a bit. Admittedly, Sandra no Daibouken is one of those games I still need to further explore but quite frankly, in the time I spent with it I found it simply not all that fun. My main issue is that the control could use some work, which I feel accounts partially for why it is so difficult. I don't mind a tough fair challenge so long as the control is tight and fluid. I didn't feel it was for Sandra no Daibouken.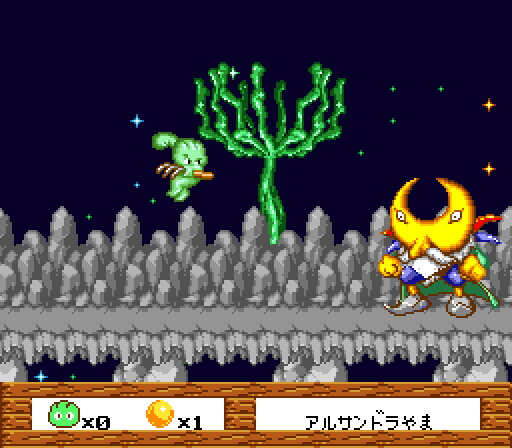 On the bright side, there is a simplicity to the game that can be rather appealing. There are zero power-ups — everything you need to succeed you start the game off with. There's also a wide variety of jumps you can perform. The game plot is intriguing as well; most SNES games didn't have such a dark plot. I liked the idea of having to cure my dying son rather than the typical damsel in distress or save the world plot that has been beaten to death. Of course, storyline isn't why I play platformers but in this case, it paints a somber mood for Sandra no Daibouken (in addition to the music and somewhat bleak visuals) that lend to a dreary atmosphere ideal to play on a late darkening afternoon.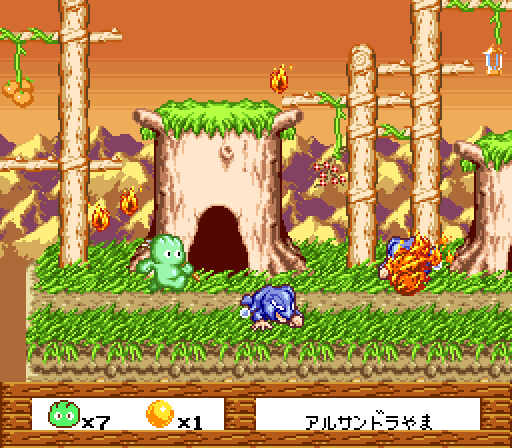 There is a solid game here for sure, but I'm not sure I'd give it an 88% like Super Play did. That said, it's definitely one of those games I'd like to replay more in-depth at some point. But for now I can't personally vouch for this game in the way that Super Play did. As always, your mileage may vary so try it out for yourself (and leave a comment below if you're so inclined). Tough old school 16-bit platformers your thing? Then Sandra no Daibouken might be right up your alley.