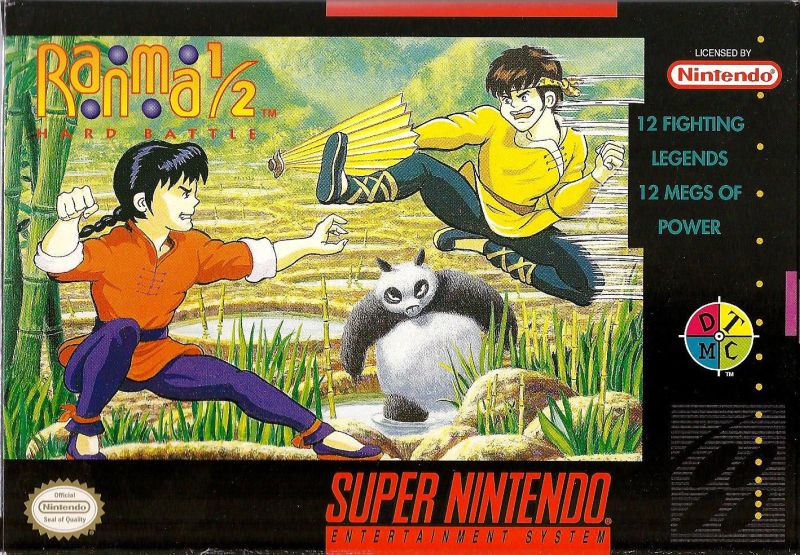 Street Fighter II, with its revolutionary gameplay and intense competitiveness, launched the fighting game boom of the early 1990s. It was to no one's surprise, then, that this movement would follow suit on the SNES with everyone and their dog cranking out fighting games left and right. Enter Ranma ½: Hard Battle, which was released in North America on the Super Nintendo 25 years ago this month. Unlike many other SNES fighters, Ranma ½ wasn't based off an arcade game. Based off a famous anime and manga series, I remember Ranma ½ being something of a big deal in my gaming group 25 years ago. It was the first "really Japanese" SNES game I can recall that made it stateside mostly unaltered. That alone blew our minds back in November 1993 — an era that saw many Japanese games westernized for the worse. But that alone doesn't guarantee a quality product if the gameplay is less than solid. It does, however, at the very least make for a memorable effort.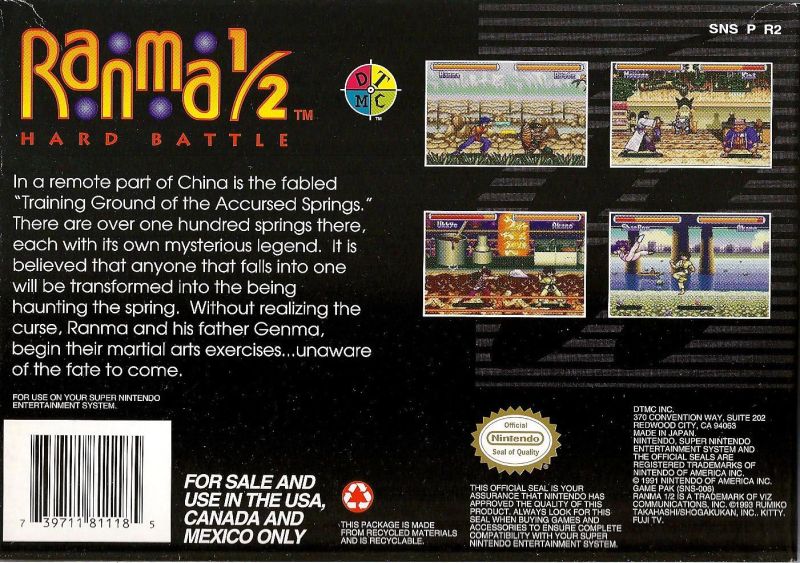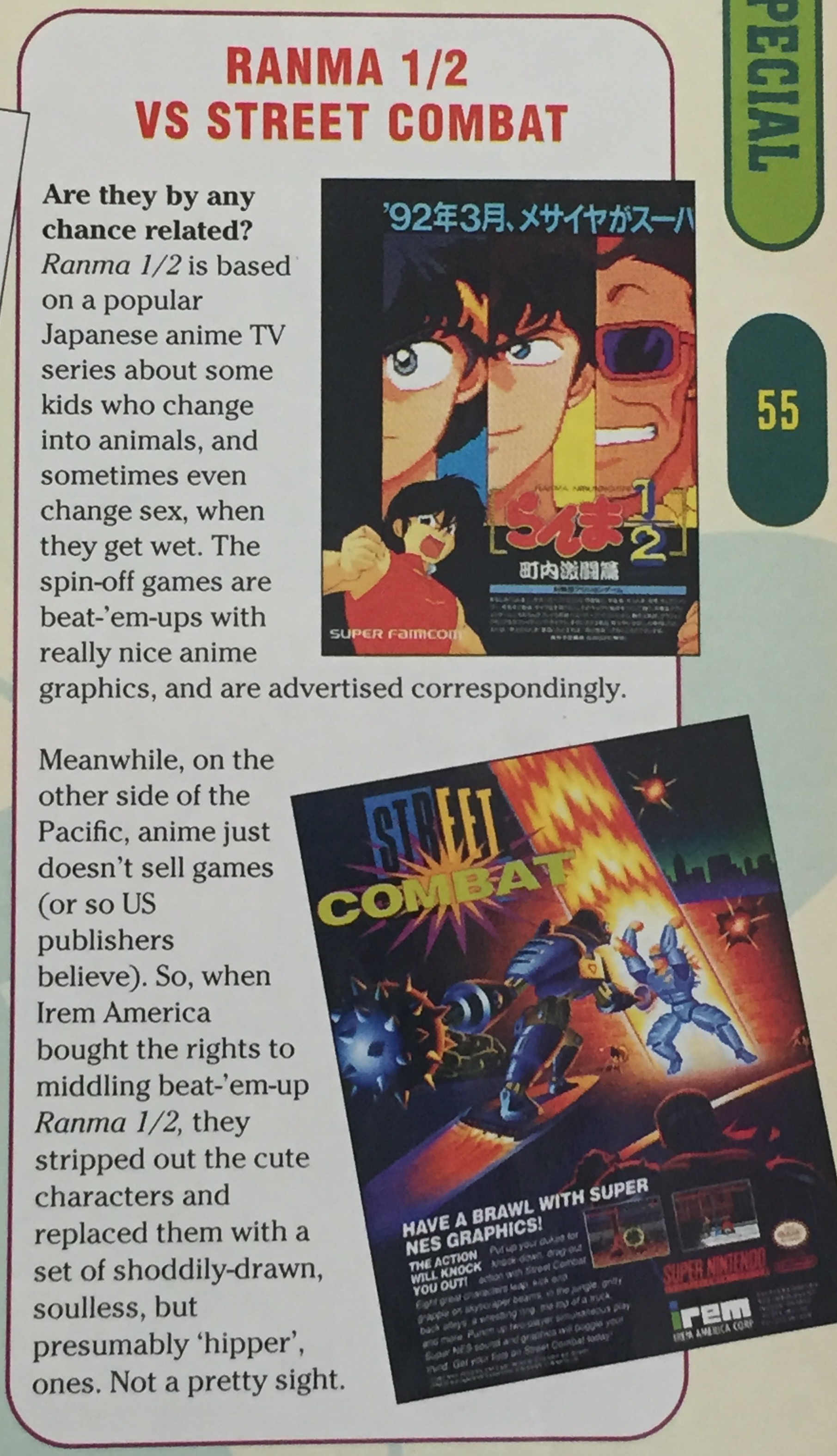 THE STORY GOES…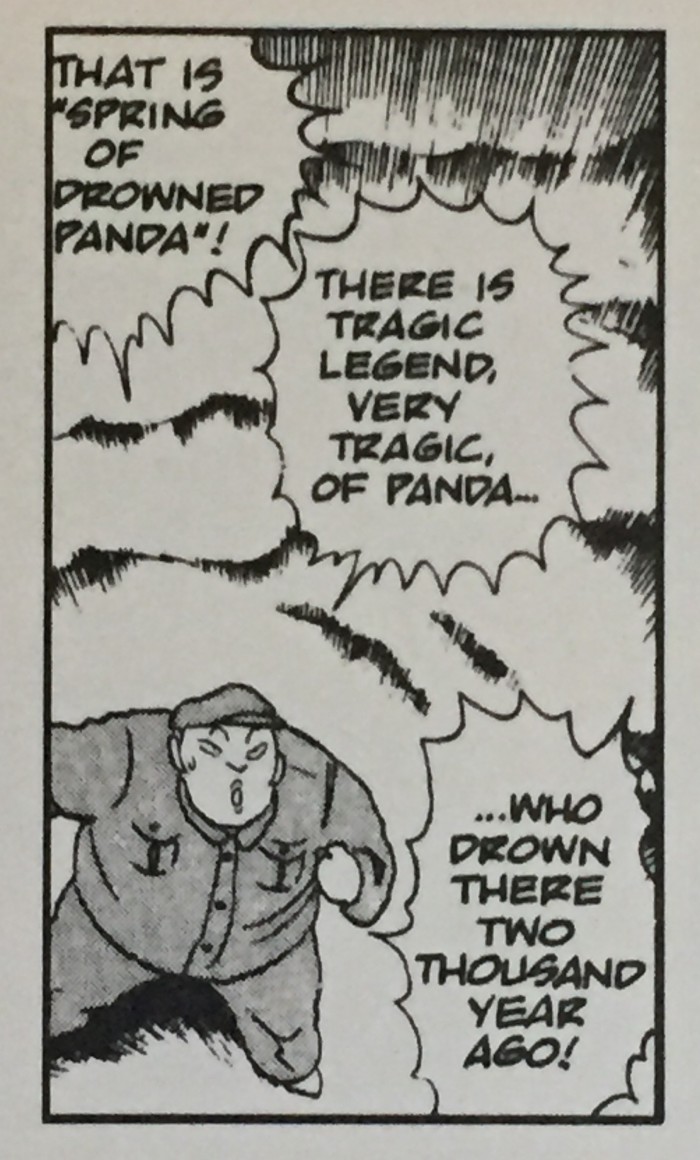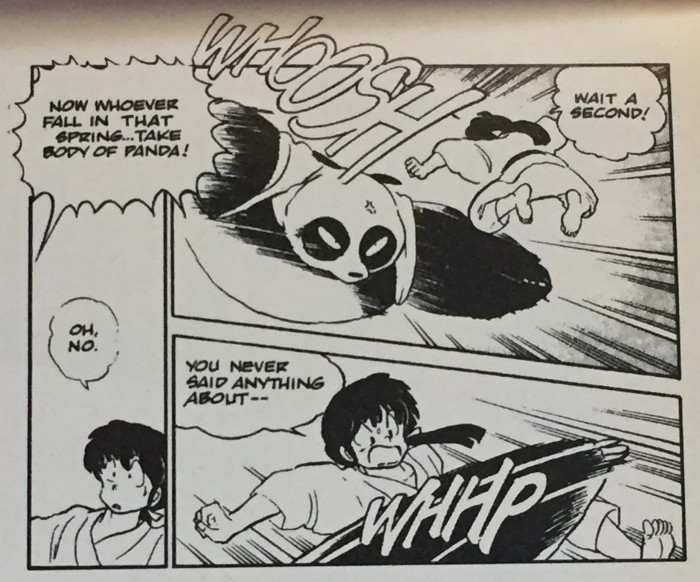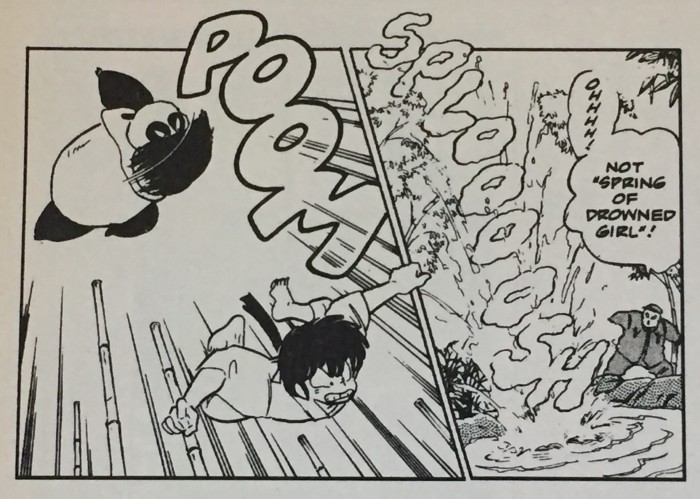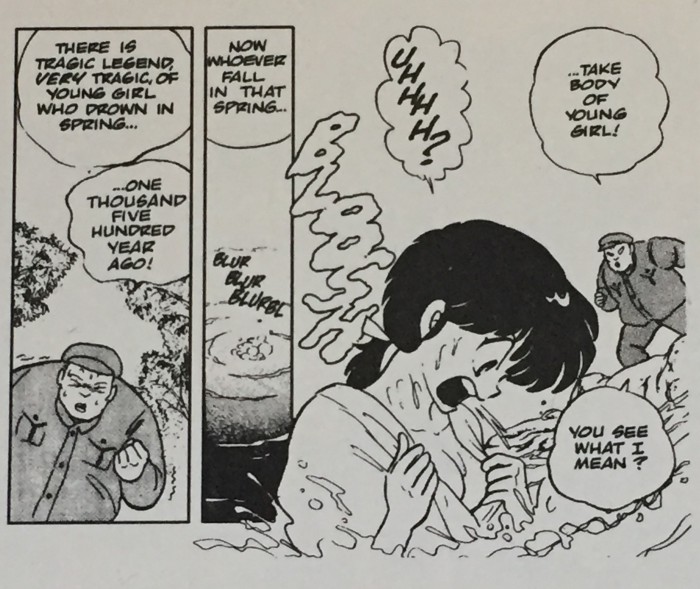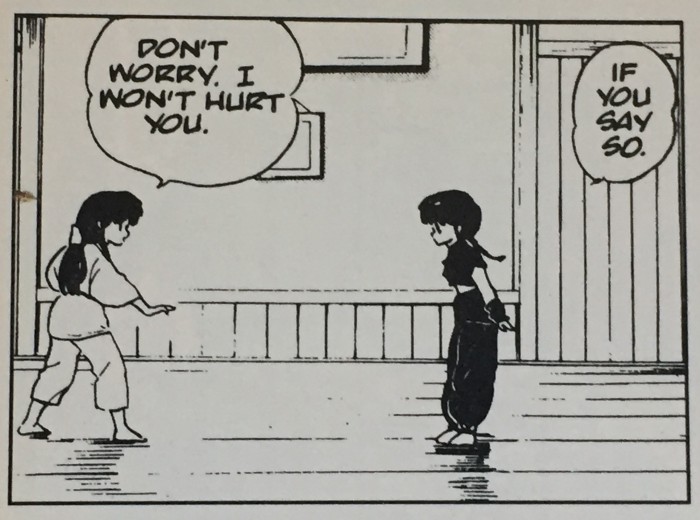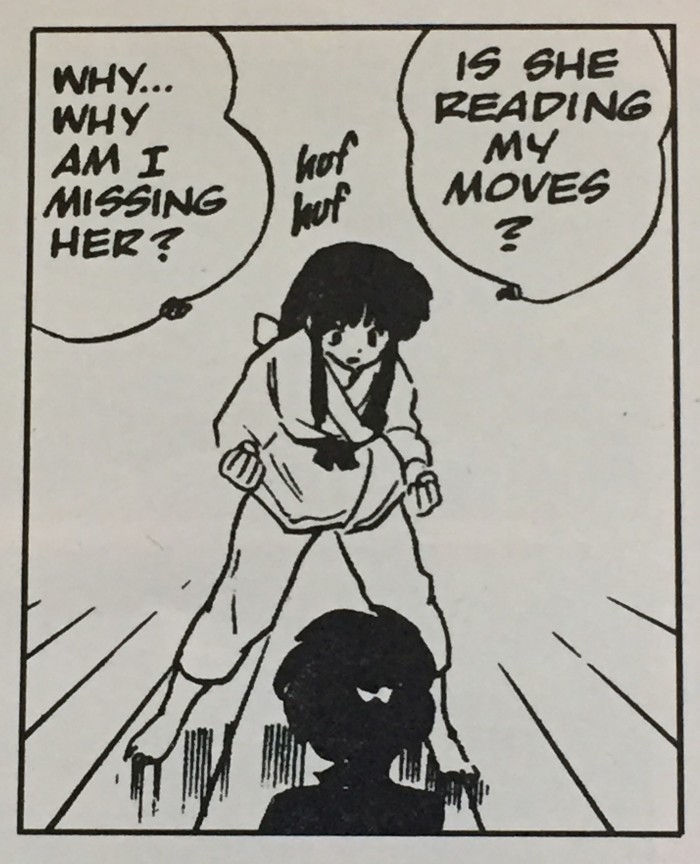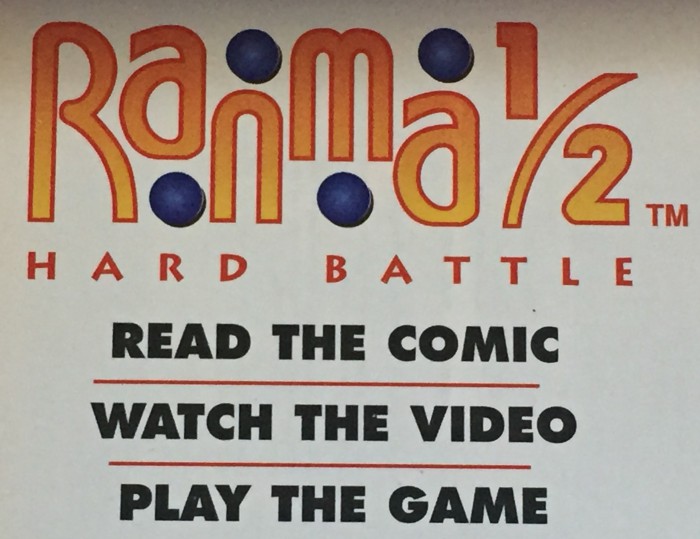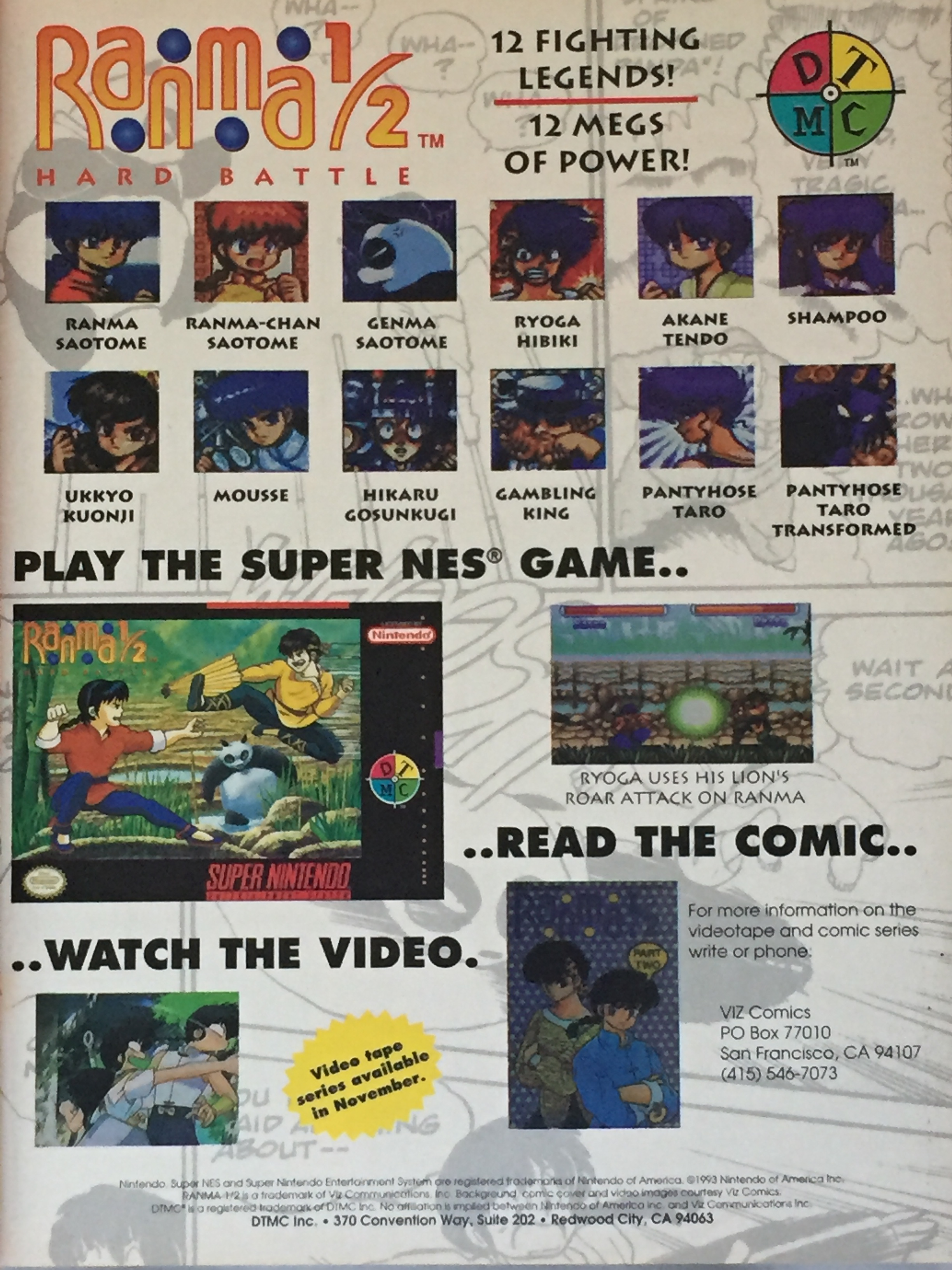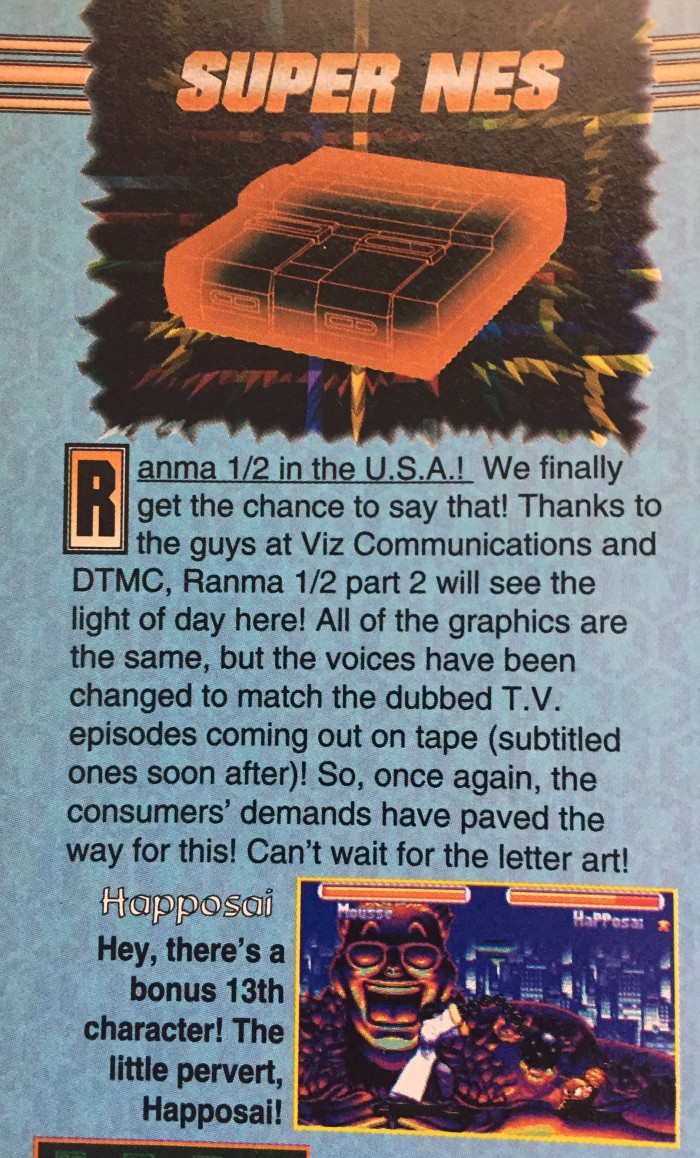 MEET THE FIGHTERS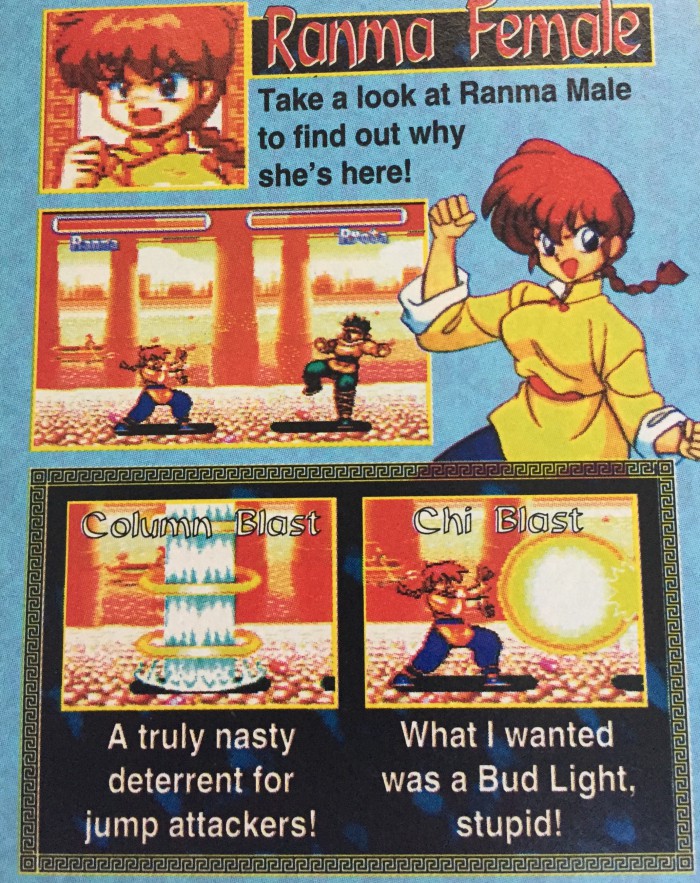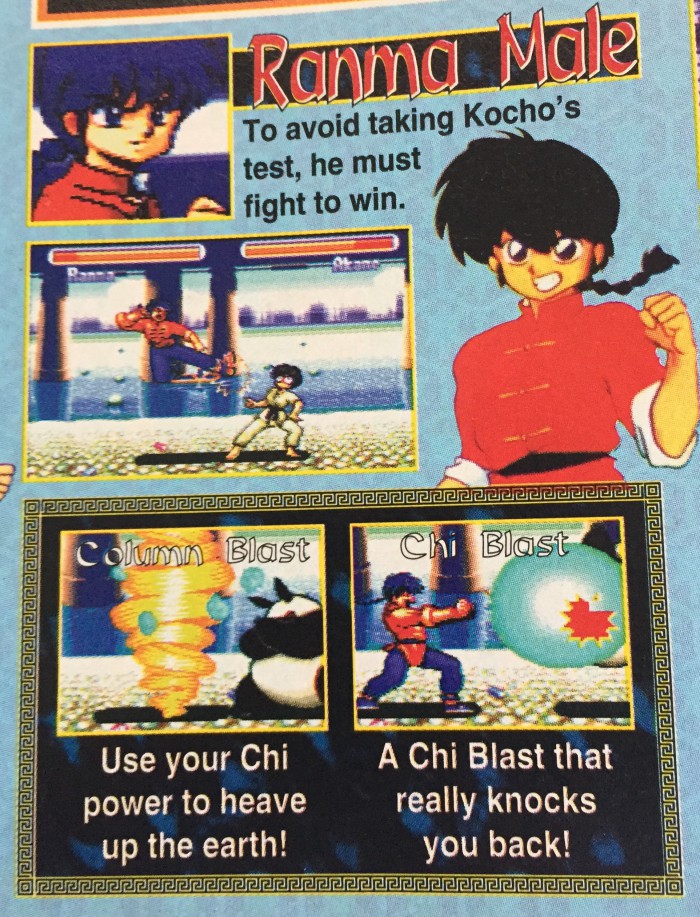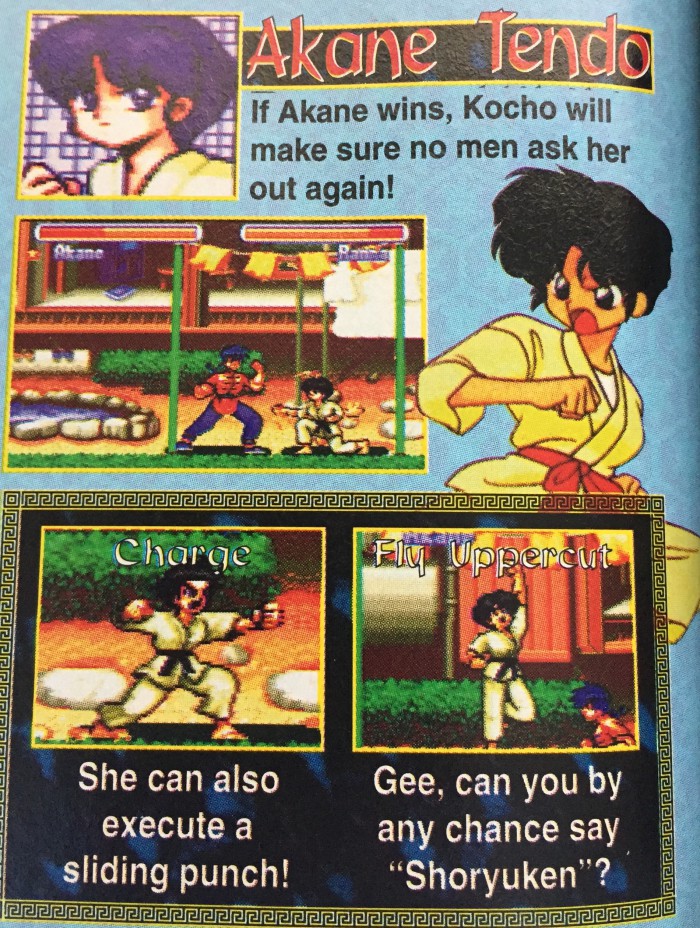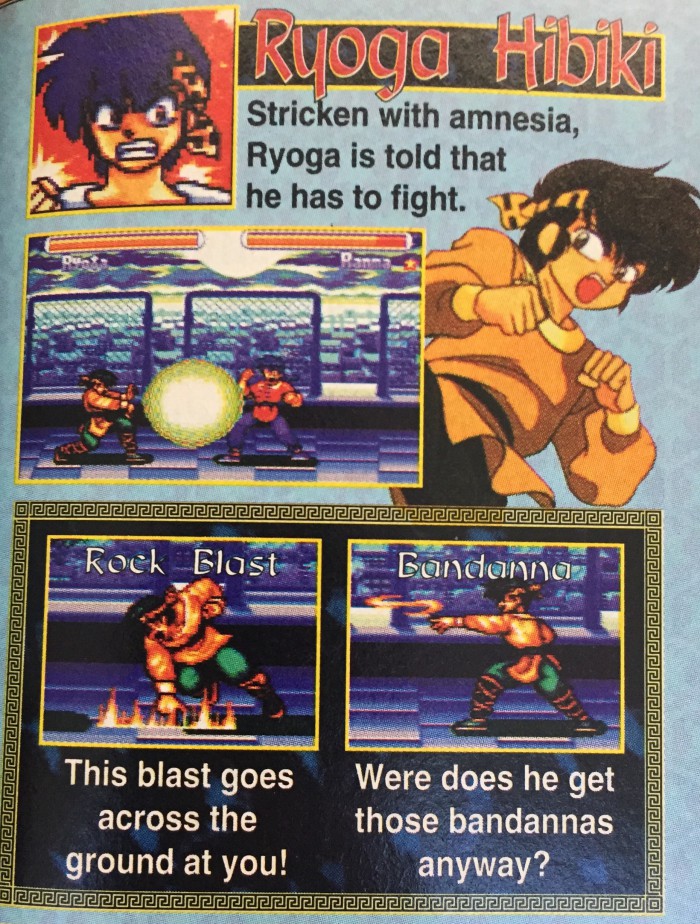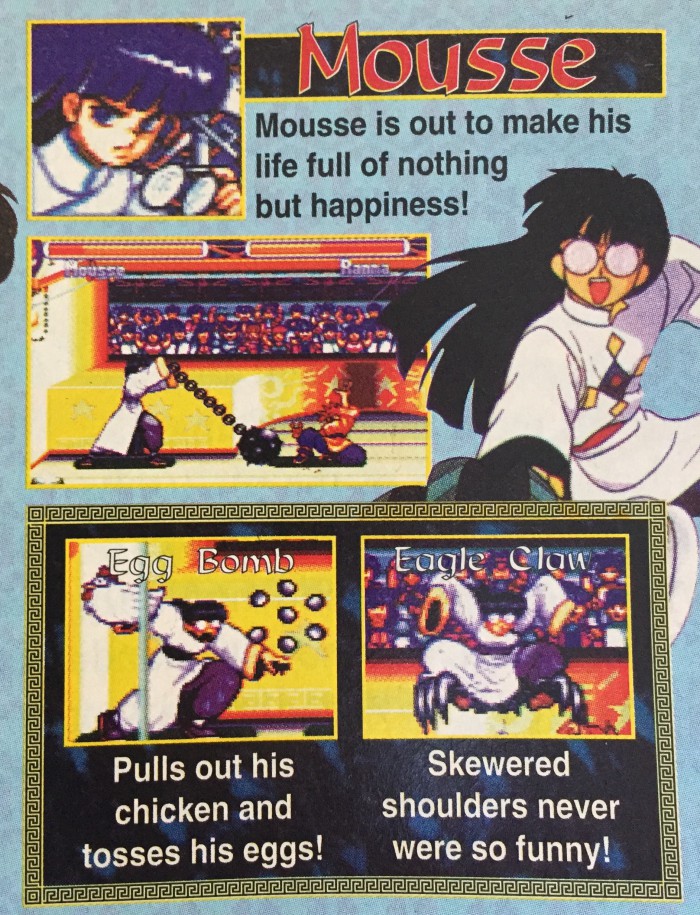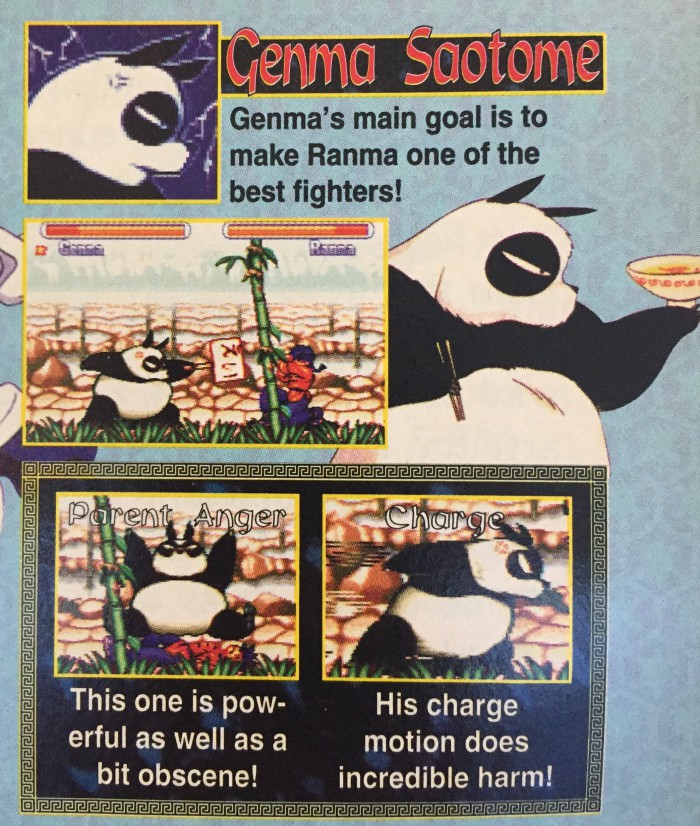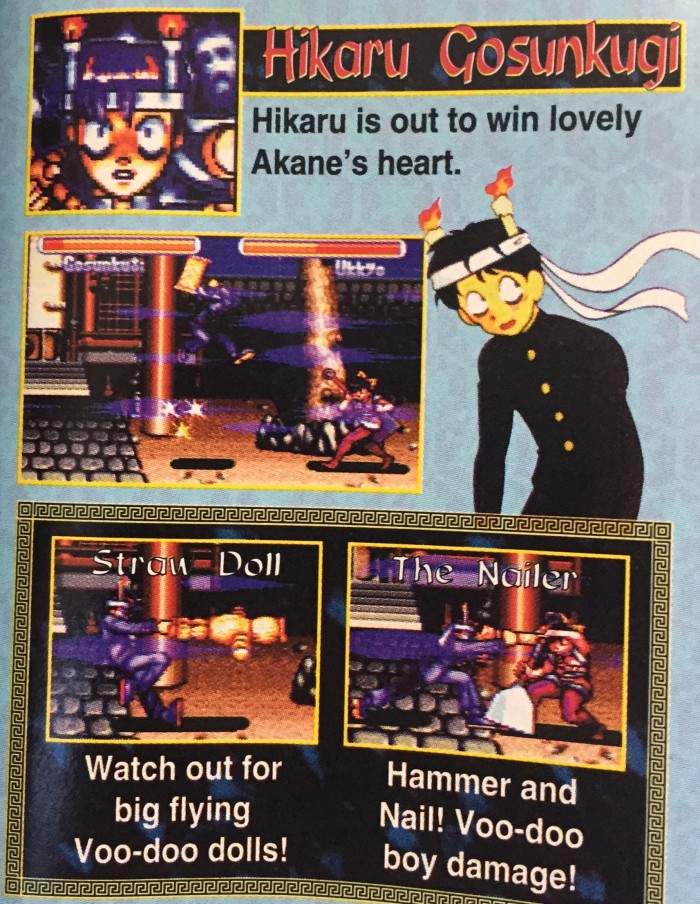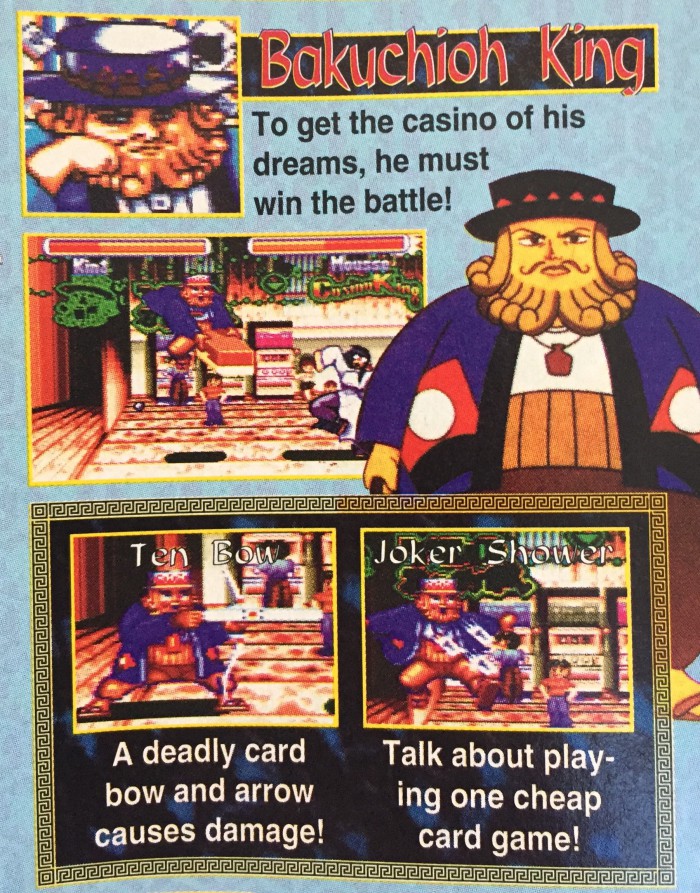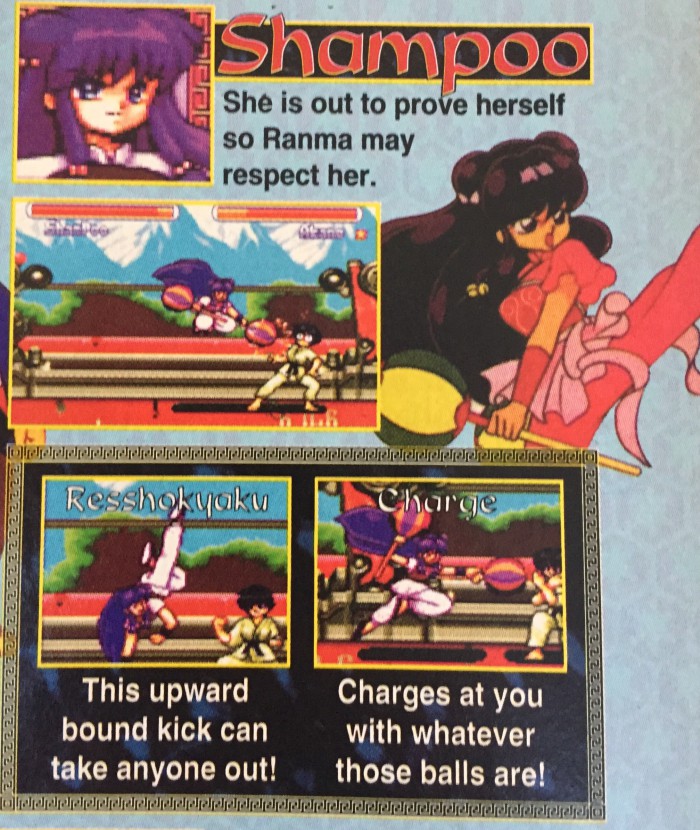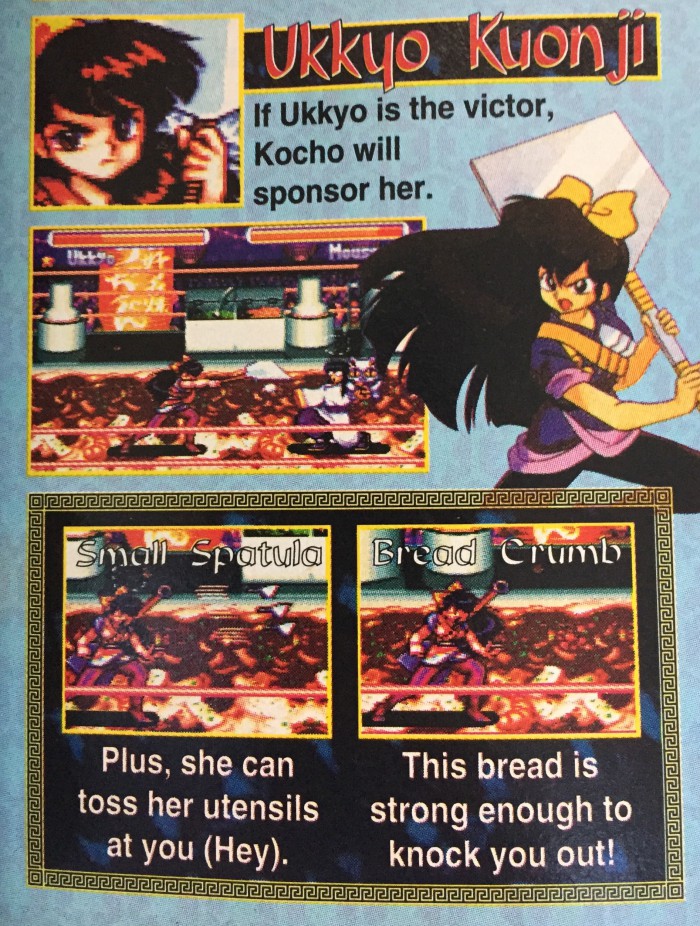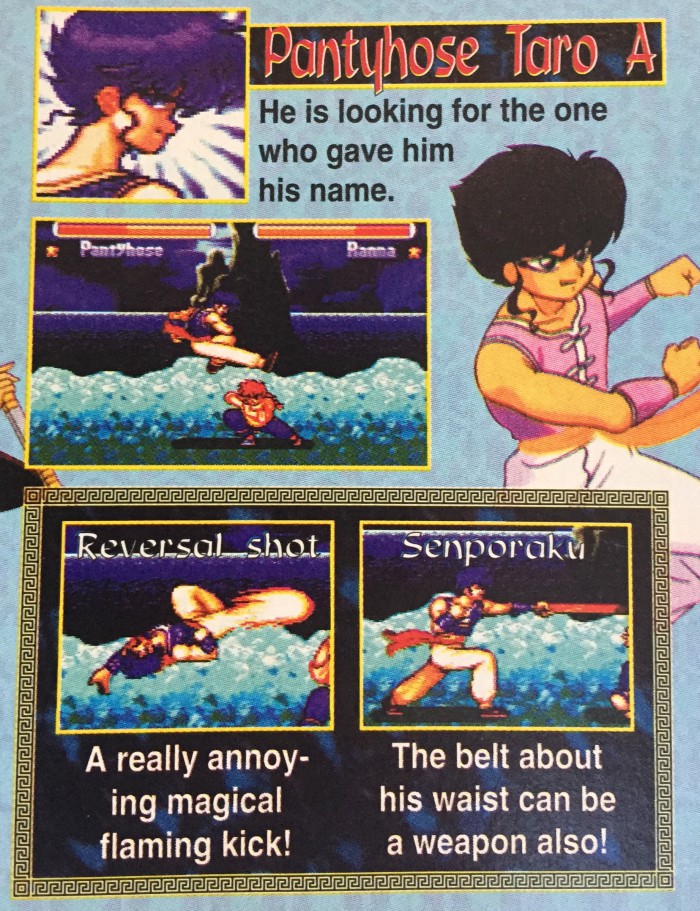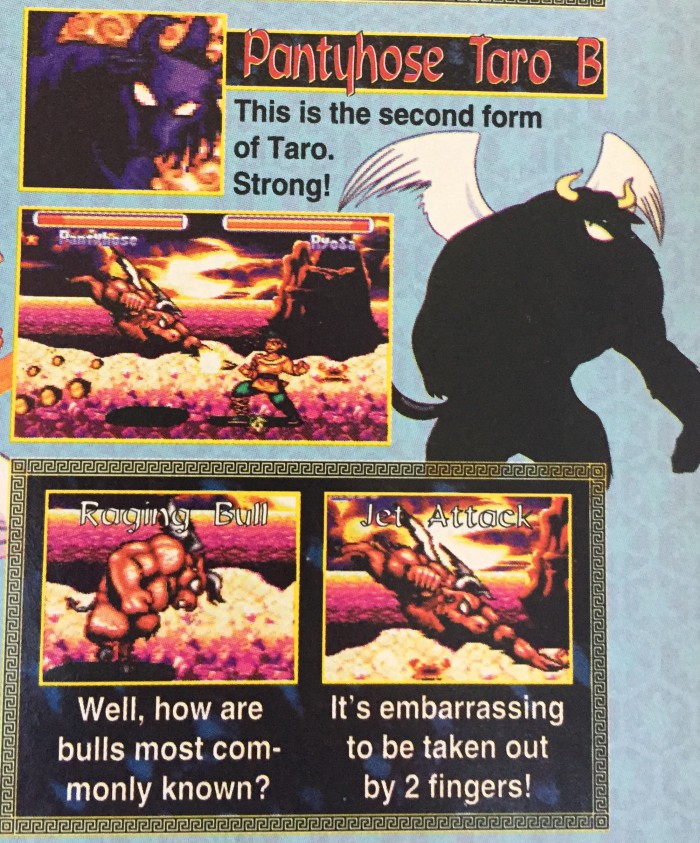 REVISITING RANMA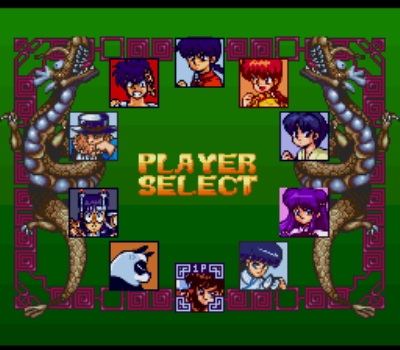 I have some fond memories of playing this game with my gaming crew back in the day. Therefore, I was super excited to revisit it 10 years ago in 2008. It had been a good 15 years since I last played this game. I forgot a lot of things about it during that time. For example, jump is set to the button X by default rather than simply pressing up (as it is in most fighting games). Thankfully, you can change the buttons in the option menu to make jump the up button. Secondly, the controls are a bit awkward. In order to perform special moves, one must hold down a button and then press the d-pad in the proper motion. That just feels clunky and unnatural. And it certainly makes for a bit of an unpleasant fighting game experience. The fighters are also a strange bunch and may not be very appealing unless you're a huge fan of the property.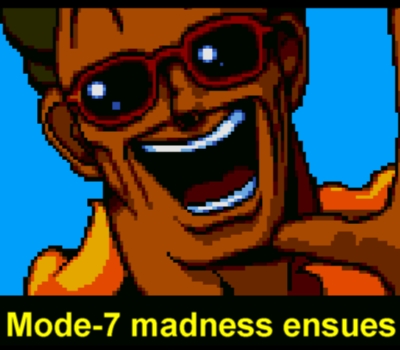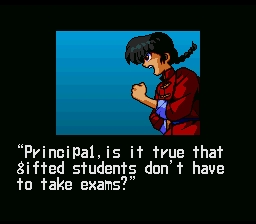 Each character gets their own plot to explain why they're fighting.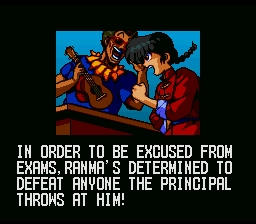 It's neat how the game is offbeat by virtue of the source material itself being quirky. For example, some of the fighters couldn't care less about being the best in the world. They just want to wiggle out of taking their exams!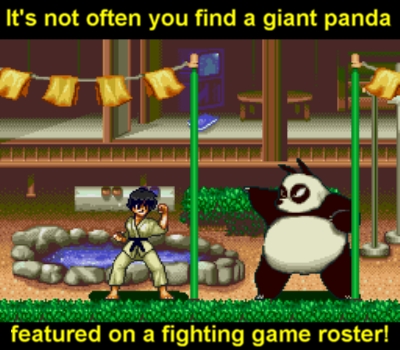 For its time, Ranma ½: Hard Battle sports some bright and colorful graphics. It looks best in screenshots. Unfortunately, it's nowhere as impressive in motion as the animation is a little on the lacking side.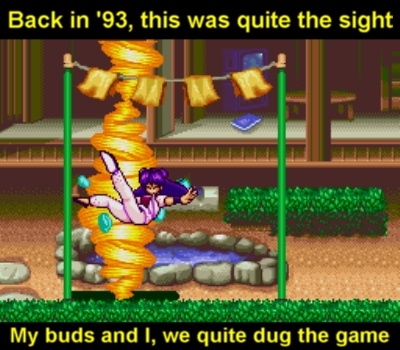 My gaming crew and I liked this game quite a bit when we rented it 25 years ago in the fall of 1993. We played the hell out of it that weekend. I remember thinking that it was a fun silly little fighting game that didn't take itself seriously (at all).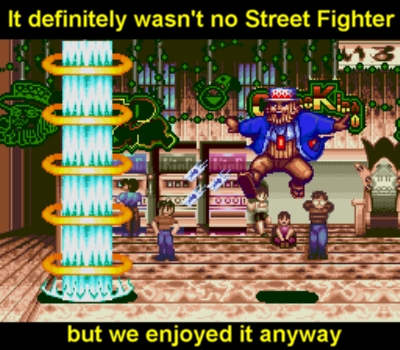 We sure did. It featured some pretty cool looking special moves for its time and was a nice break from Street Fighter II, or so we thought as kids.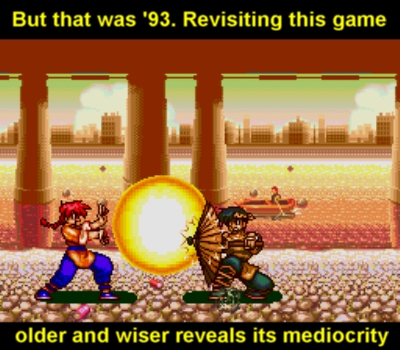 Unfortunately, I realized after revisiting the game that it was better off left in the past. It's significantly hampered by an awkward control scheme (holding attack buttons and then pressing the D-Pad is no way for a fighting game to be), and a lack of real intricate strategy (only two attack buttons and a lack of special moves are on hand). I was majorly disappointed after revisiting it years later as an adult. I guess some fond childhood memories are merely a product of the time coupled with the innocence of being a kid who doesn't know any better!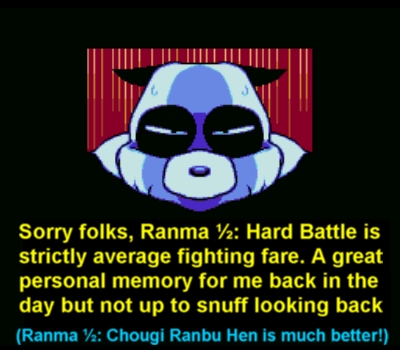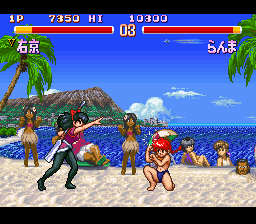 The best Ranma fighting game on SNES is the Super Famicom exclusive, Ranma ½: Chougi Ranbu Hen. It is way better than the previous two editions, with a fun combo system, super special moves and even a tag team mode.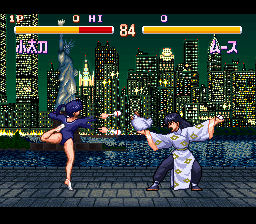 It's pretty plodding and slow, however. But if you can look past its flaws, it's actually a decent little fighting game.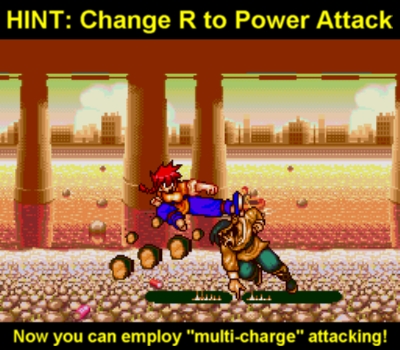 But for those playing this game here's a big tip to maximize your pleasure. Change the shoulder buttons to be a power attack. That way you can strike with one special move (i.e. Y + B) while unleashing R + Back then Forward. It's making the best of a flawed control scheme. Also, if you want to battle the computer in 2 player or Team mode, simply hold R + L and select with Y. This slightly increases replay value as the 2 player mode allows you to use different characters and pick different backgrounds as you wish. Team mode is 5 vs. 5, non-elimination style.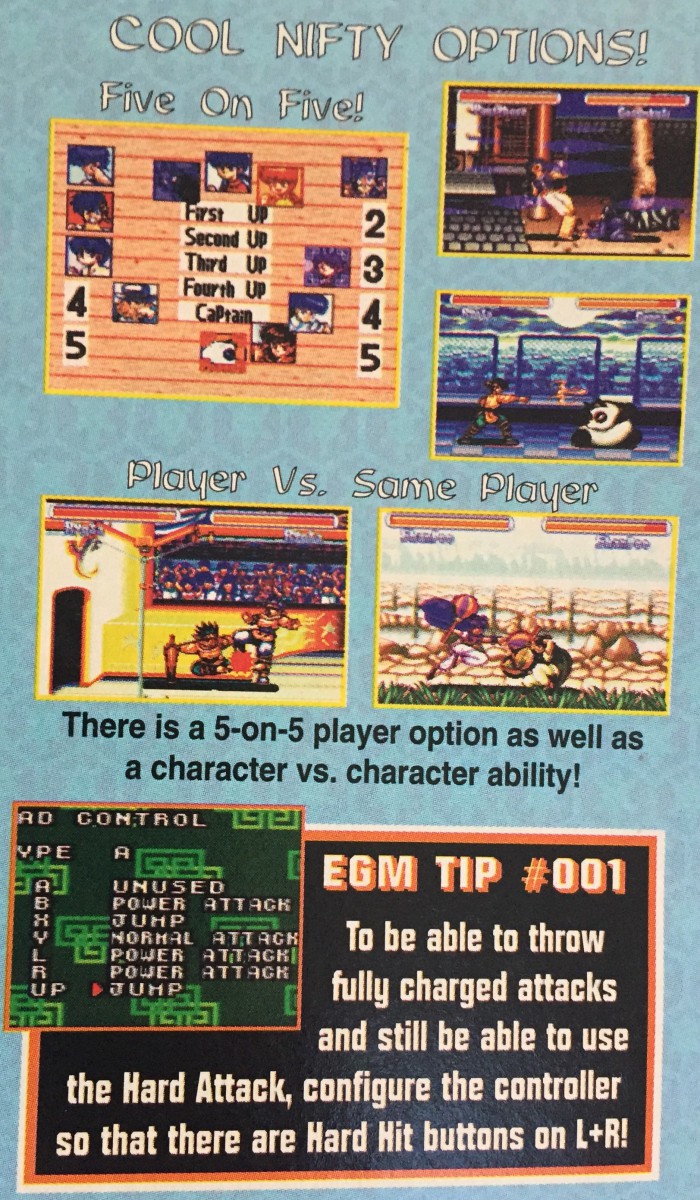 WHAT THE CRITICS SAID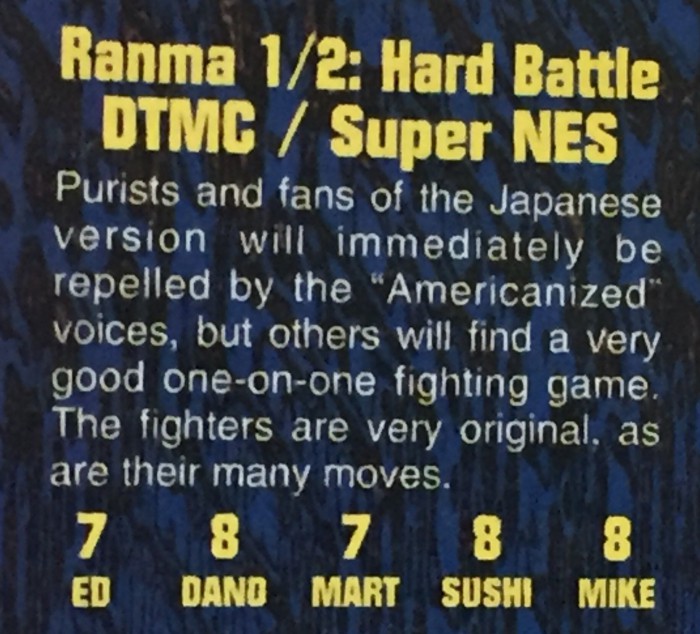 EGM gave it very respectable scores of 7, 7, 8, 8 and 8. GameFan gave the import version ratings of 84, 84, 84 and 89% in their February 1993 issue. GameFan later scored the North American version in their December 1993 issue with marks of 65, 75, 78 and 80%. Super Play rated it 71%. I think many SNES owners got some enjoyment out of this title 25 years ago, but it has aged rather poorly ever since.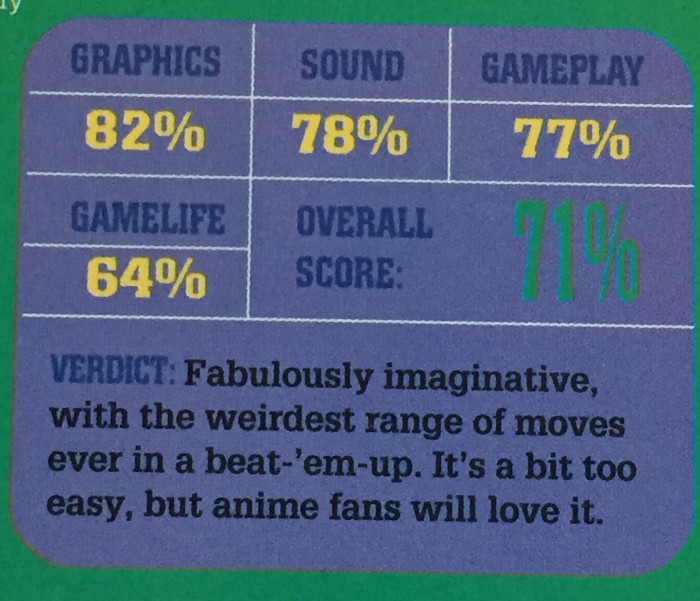 CLOSING THOUGHTS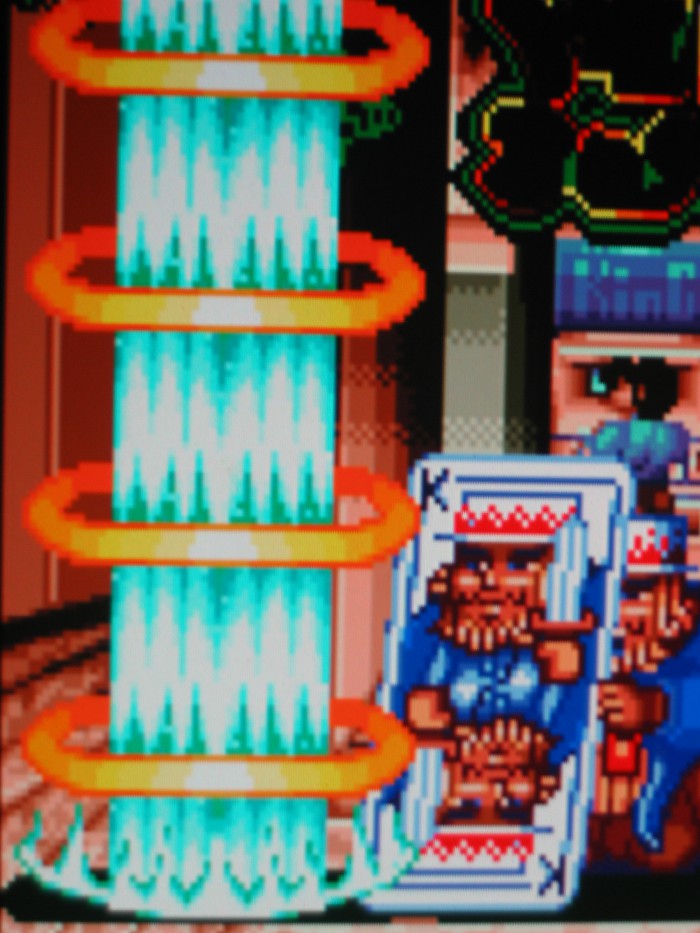 One of the great things about video games is the ability to revisit old childhood favorites. Sometimes they play just as well as you remember them. Other times, you wonder what in the blue hell you were thinking as a kid. Before I revisited this game, I recalled to myself how much fun my gaming group and I had with it back in 1993. The bright, colorful graphics. The unique character roster. The groovy special moves. But after revisiting the game I was left wondering what we were smoking as kids. I guess part of the charm of being a kid is sometimes you just don't know any better. And that you were resourceful enough to fill in the gaps where needed and make the most out of any situation.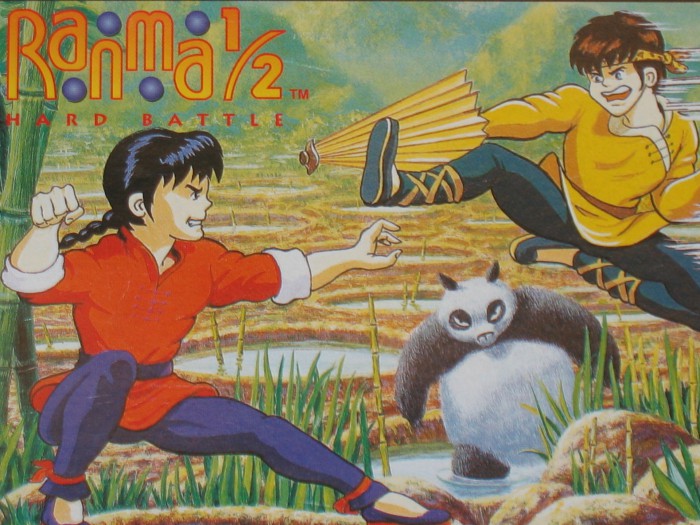 It's a shame any time your memories of a game doesn't live up to the actual quality of the game. I'm not trying to insinuate that Ranma ½: Hard Battle is a stinker. More like strictly average. And, with so many good games available on the SNES, it's not worth your while to play Ranma ½: Hard Battle. Awkward control scheme and a lack of special moves makes it a cumbersome fighting game that, license aside, is better left in the past. The character balance is very poor; some fighters are at a major handicap. I can't recommend this game, not even for huge fans of the manga or anime. Again, if it's a Ranma ½ fighting game you want on your SNES then make sure it's Ranma ½: Chougi Ranbu Hen. Ranma ½: Hard Battle is ho-hum and ultimately forgettable. It's a shame but that's the thing about revisiting old childhood favorites. Some hold up remarkably well while others simply sink. Ranma ½: Hard Battle is not a stinker, just a sinker. Sometimes, it really is best to leave the memories alone.
Graphics: 6.5
Sound: 4
Gameplay: 5
Longevity: 4.5
Overall: 5.0