Blaster Master celebrates 30 years this month. Released in November of 1988, Blaster Master is one of those beloved 8-bit classics that most kids from the NES era fondly remembers. Although my gaming crew never held it quite in the same light as Contra or Mega Man 2, it was always right up there with the best of the rest. There was something about it. Something different and memorable. The ability to man a powered up tank was unique enough on its own, but throw in the ability to hop out of said tank to patrol around on foot made the blasting experience double cool. Switching from side-scrolling action to a top-down shooter differentiated Blaster Master from the masses, making it stand out in an era where most games featured very little variety. As a fun bonus, the title of the game encompassed the late '80s. BLASTER MASTER. It was cool, yet cheesy. Charming, yet campy. It fit in perfectly with the times we were growing up in. Happy 30th Anniversary, Blaster Master!
THE STORY GOES…
The game features a timeless plot. You know it by heart. But just for the record…
Boy loves frog.
Frog escapes.
Frog licks radioactive tin.
Boy follows frog underground.
Boy finds tank.
Boy saves world.
Riveting stuff, really.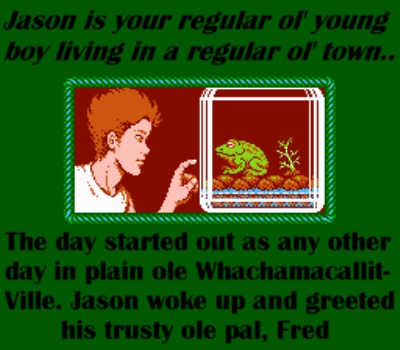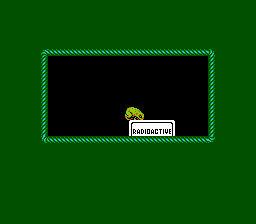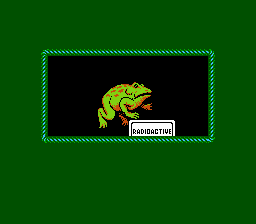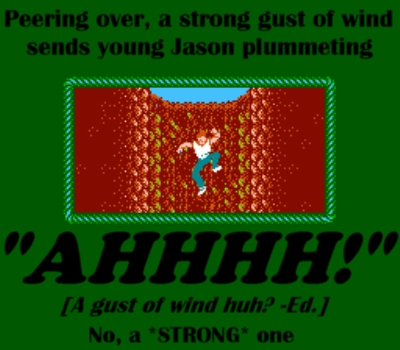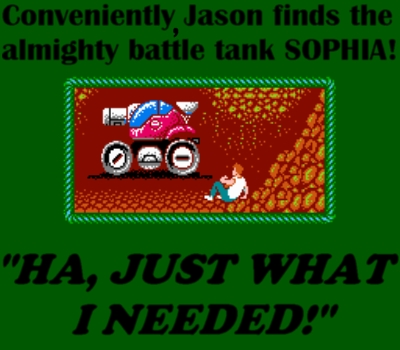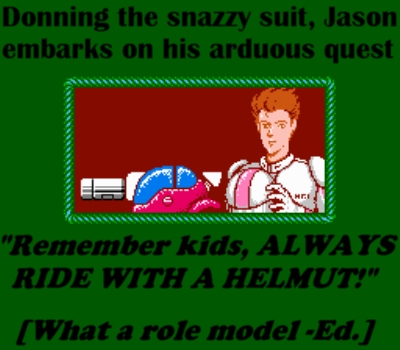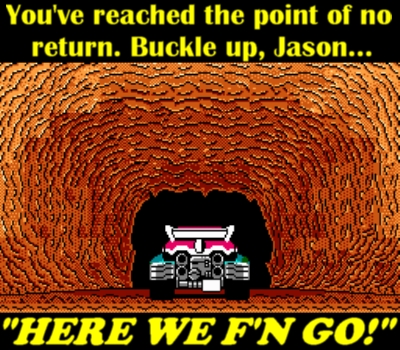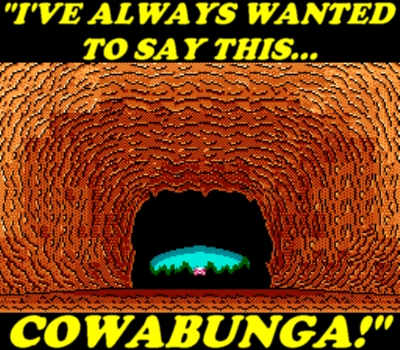 THE ADVENTURE BEGINS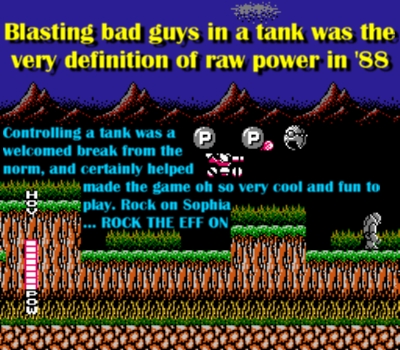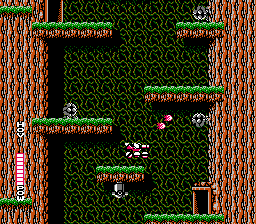 Navigating Sophia around the landscape is satisfying in and of itself. Managing the momentum of the tank as it moves about is all part of the fun. Add to that a healthy dosage of blasting bad guys and it's a grand old time.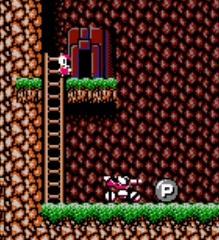 You can leap out of the tank and patrol around on foot as Jason himself. He has his own health bar and there are certain locations that only Jason has access to.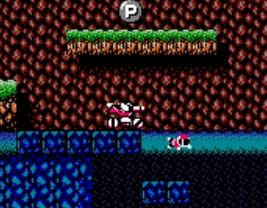 The tank is inoperable underwater, so Jason hops out for a quick swim. Thankfully, you don't need to worry about finding water bubbles as a respite. Sonic the Hedgehog Jason ain't!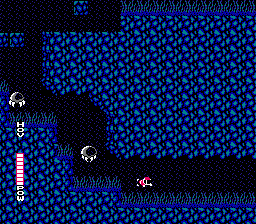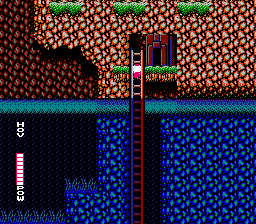 You'll find a ladder at the end here that will take you to the first overhead section, where you'll play exclusively as Jason.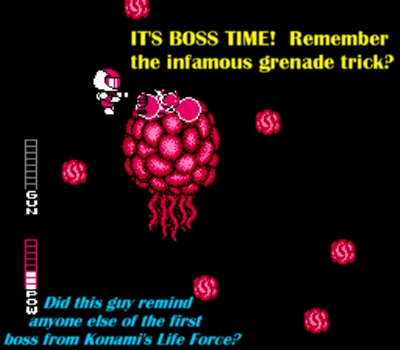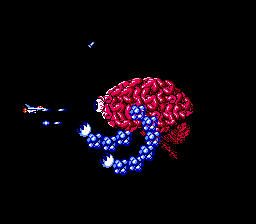 You'll receive an upgrade for your tank after defeating the boss. Backtrack because now you can destroy the wall guardian with your new power-up. Nice!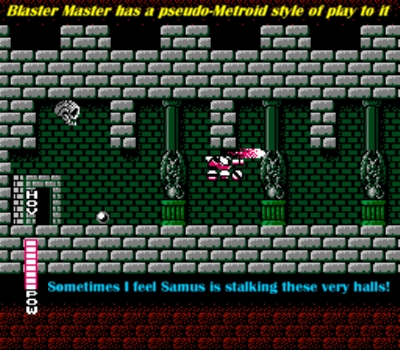 It definitely does, what with its backtracking and various upgrades that allow you to access previously inaccessible areas.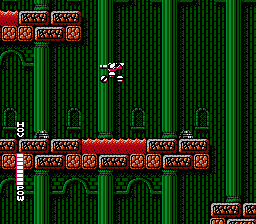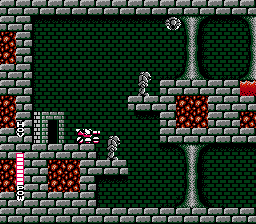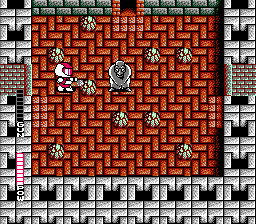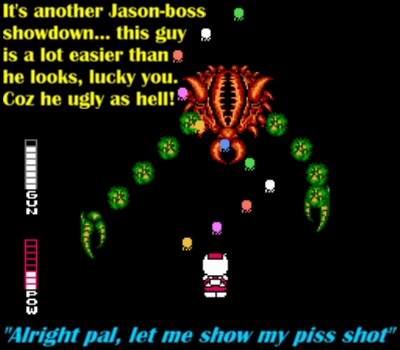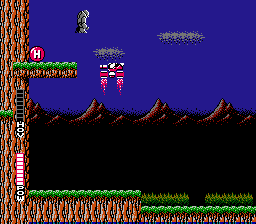 New power-ups allow you to expand the game as well as fortify your tank.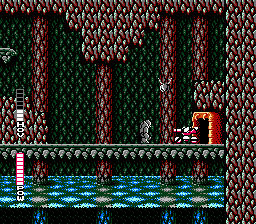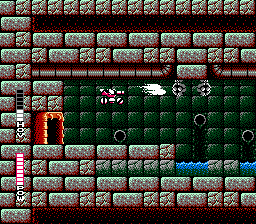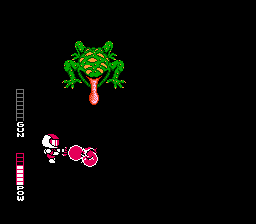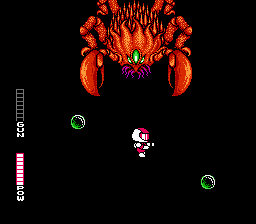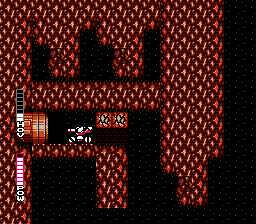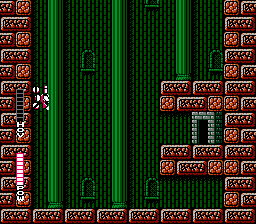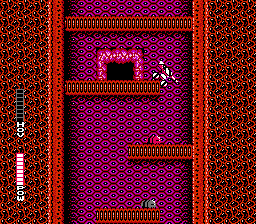 CLOSING THOUGHTS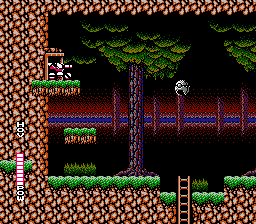 Often heralded as an NES classic, the real question is does Blaster Master stand the test of time? It was definitely a memorable title 30 years ago, but how well has it aged exactly? Obviously your mileage may vary, but from where I sit Blaster Master is a bit of an uneven playing experience. I found myself looking forward most to the side scrolling tank blasting action while the overhead sections patrolling around as Jason, not so much. Controlling the tank S.O.P.H.I.A. (which stands for Subatomic Omni-directional Probative Hyper-responsive Indomitable Abdicator) with its various power-ups is quite the good time. But the overhead bits feel a little clunky and cumbersome. They did so even back in 1988. 30 years later and it's even more apparent. Throw into the equation some moderate backtracking and no save or password system and you have a game that hasn't aged all that well.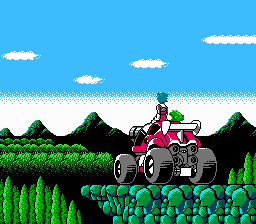 But judged on its own merits 30 years ago, it was an easy 8.5-9.0 of a game for many of us. It's not as fun to play today but it's still a decent time. However, I highly recommend playing Blaster Master Zero instead. I beat that one on the Nintendo Switch and it's AWESOME. Makes it really hard going back to NES Blaster Master! Regardless of which game you choose to play, here's a toast to 30 years of BLASTER MASTER. Thanks for the memories, SOPHIA!