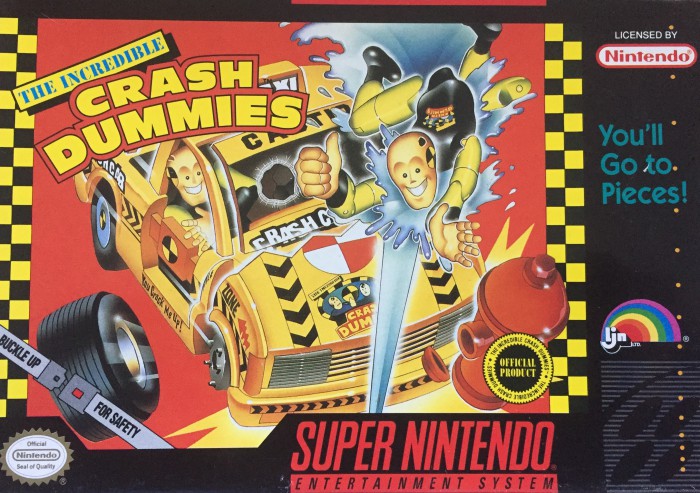 There are a ton of action platformers on the SNES, and there are a lot of licensed games. Some you wholeheartedly expect like Alien³, Mighty Morphin Power Rangers and Teenage Mutant Ninja Turtles IV: Turtles in Time. But some licenses were rather unexpected and downright bizarre. Enter The Incredible Crash Dummies. EGM agreed, "awarding" it with the title of "Strangest License" in 1992. But never judge a game by its cover or title, right? After all, some of those games actually turn out to be pretty decent, such as Cool Spot. Do The Incredible Crash Dummies pass the test or do they simply crash and burn?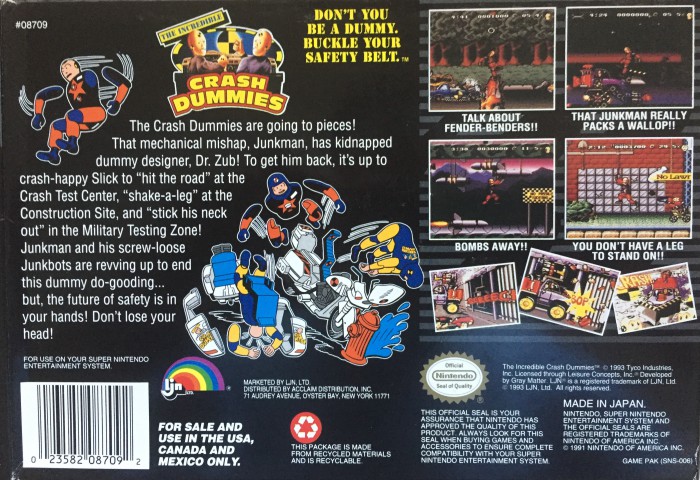 Believe it or not, I actually had a vested interest in the Crash Dummies. Not only was I a fan of its action figure lineup, but the game legitimately had me intrigued. I remember seeing it at The Wherehouse 25 years ago. My older brother made all the renting choices back then but I asked him would it be OK if I rented Crash Dummies provided his choice title wasn't there? Surprisingly, he said yes. As fate would have it, his game of choice was rented out and I brought home The Incredible Crash Dummies that afternoon. It was pretty underwhelming to say the least but I recently fired it up to give it a second chance 25 years later. Was it just as bad as I remember it being? But first…
REMEMBER WHEN?

A public service announcement campaign was launched in the mid '80s to advocate the usage of seat belts to potentially prevent fatalities in car crashes. Using crash test dummies as a model, we were inundated with commercials of said dummies crashing through walls, barriers and objects throughout the mid to late '80s. In early 1991, the world was introduced to Larry and Vince. They were the OG's of the Crash Dummies lineup that would soon follow.

In late 1991, Larry and Vince were replaced by Slick and Spin. Throughout 1992, we were introduced to a myriad of other friends and foes. A toy lineup was launched by Tyco and its unique novelty found a niche in the toy market.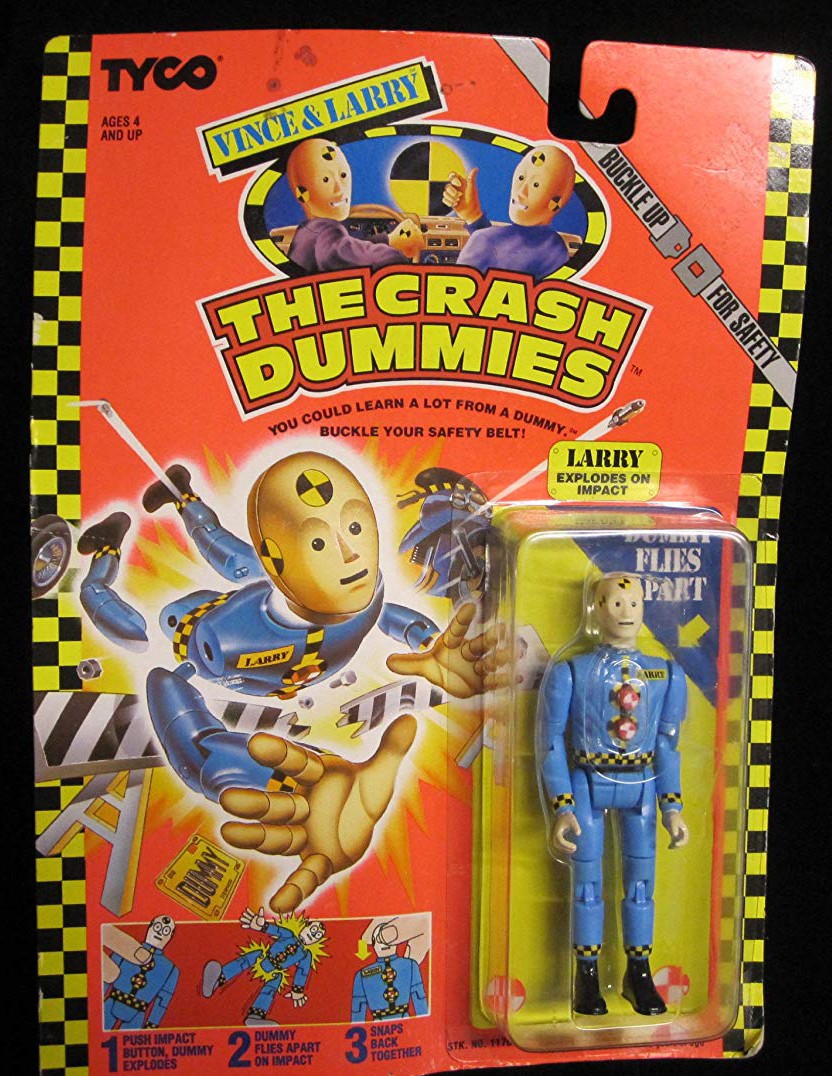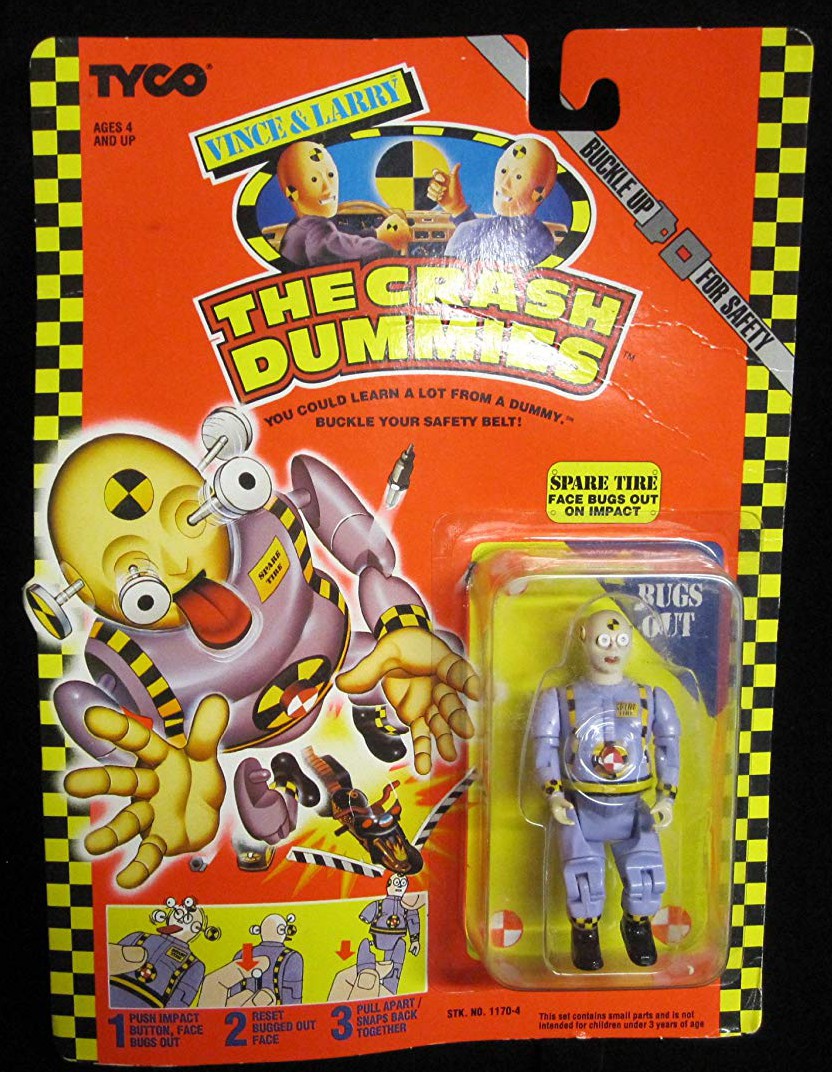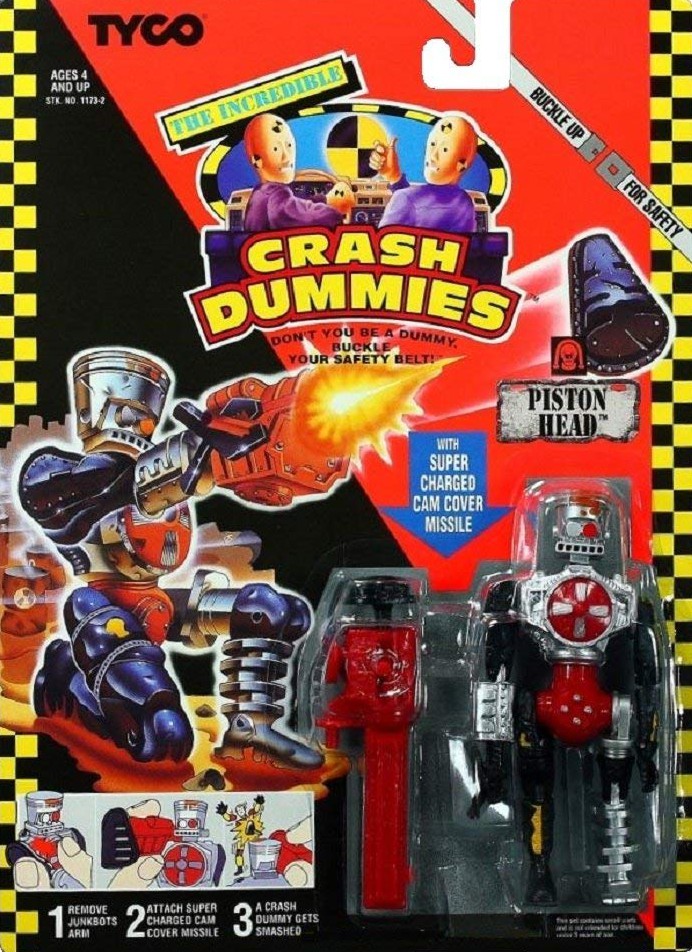 Notice that the packaging above went from Vince & Larry to The Incredible. Of course, with a brand new lineup of toys hitting toy shelves in 1992, Tyco had to bring some evil doers to the fold. Because every cartoon series or toy lineup has to have its own version of Shredder, Skeletor or Mumm-Ra.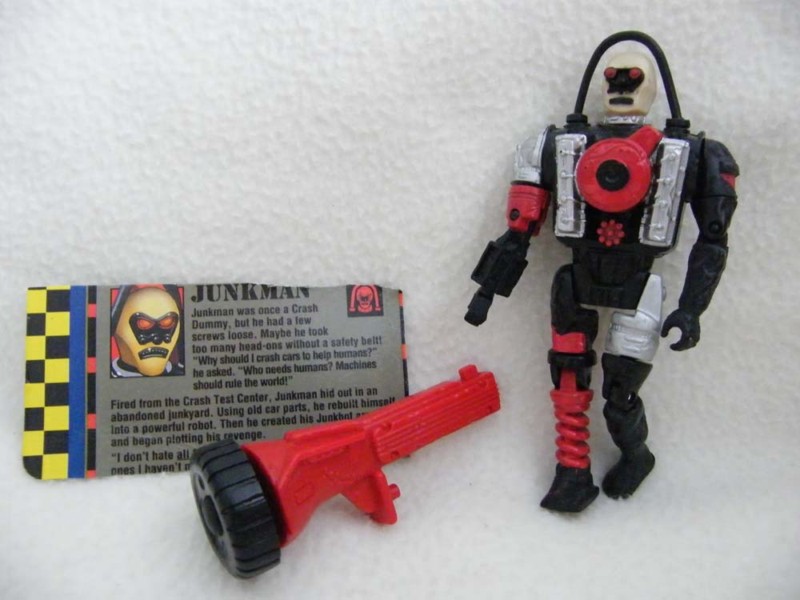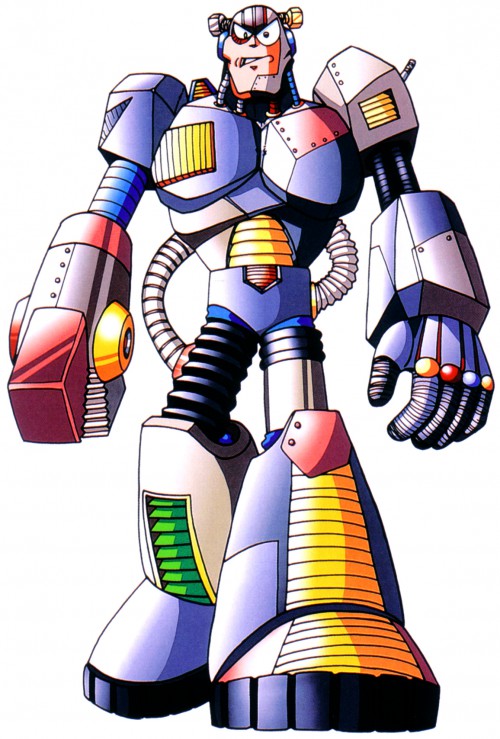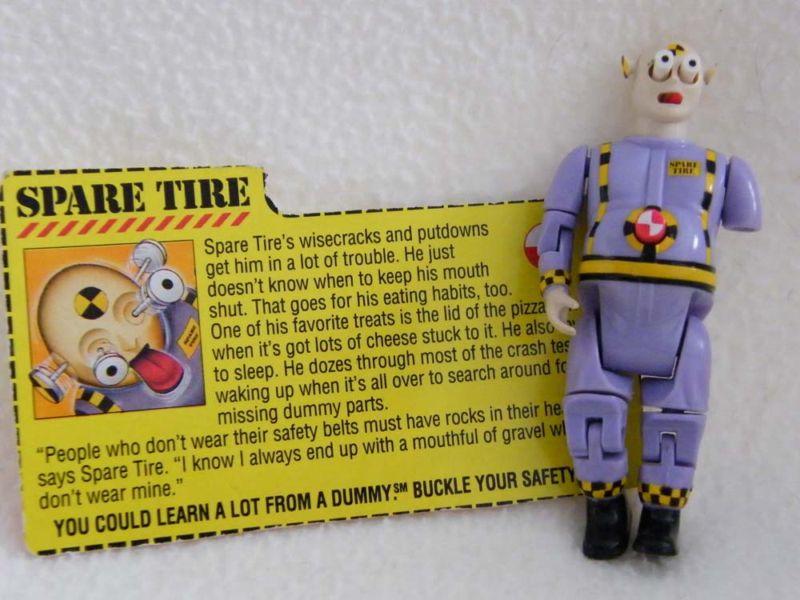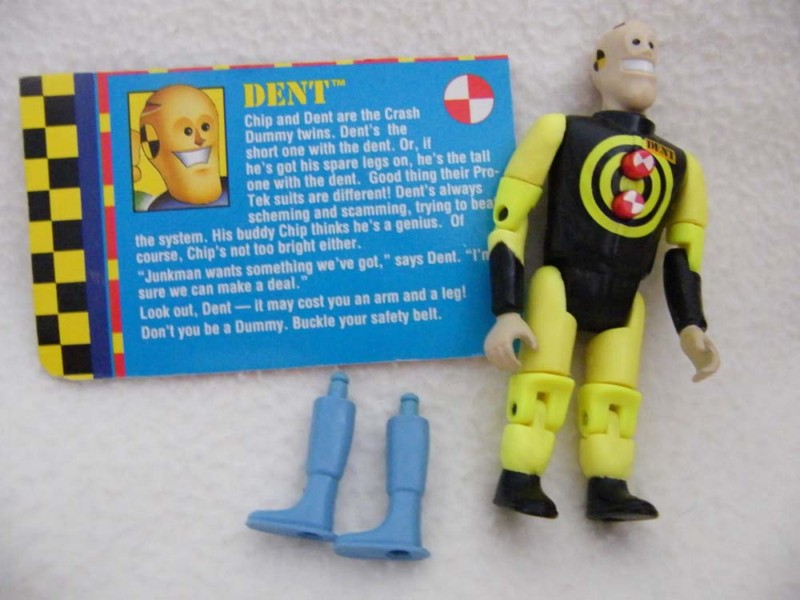 The quirky gimmick of the Crash Dummies was what drew me in as a kid back in 1992. The figures often had two buttons you could press. The top one sent their arms flying out and the bottom one, their legs. It fit in perfectly with the Crash Dummies PSA campaign and it was just a lot of fun making them implode at will.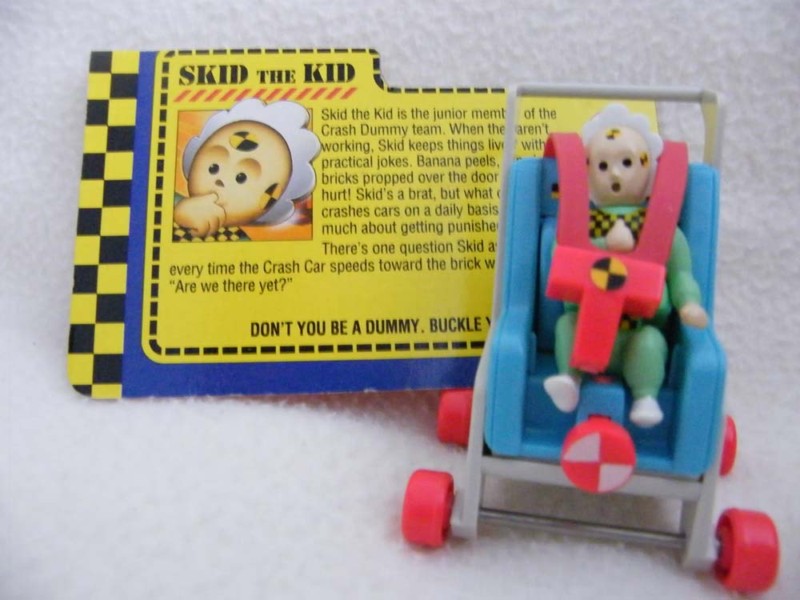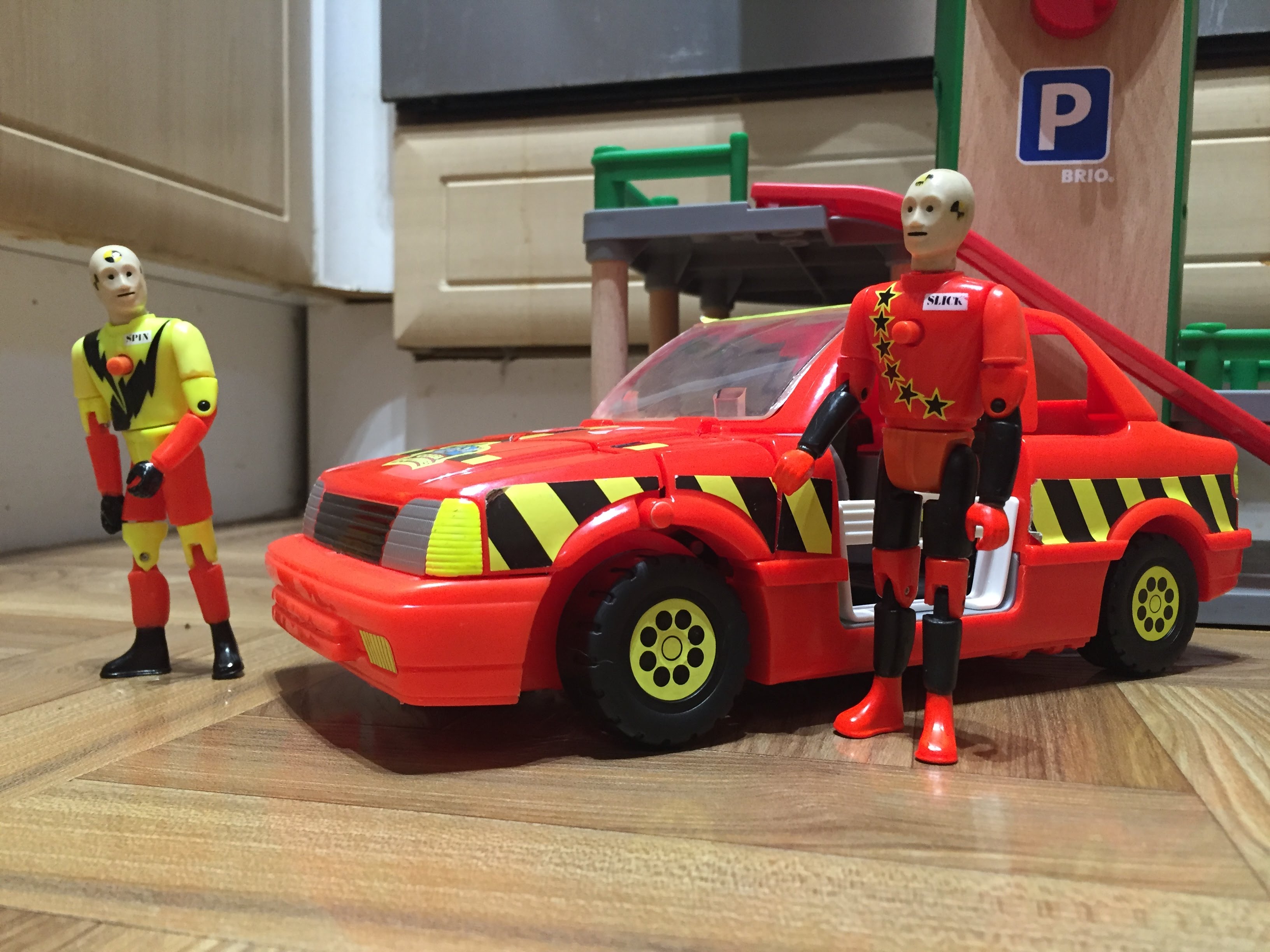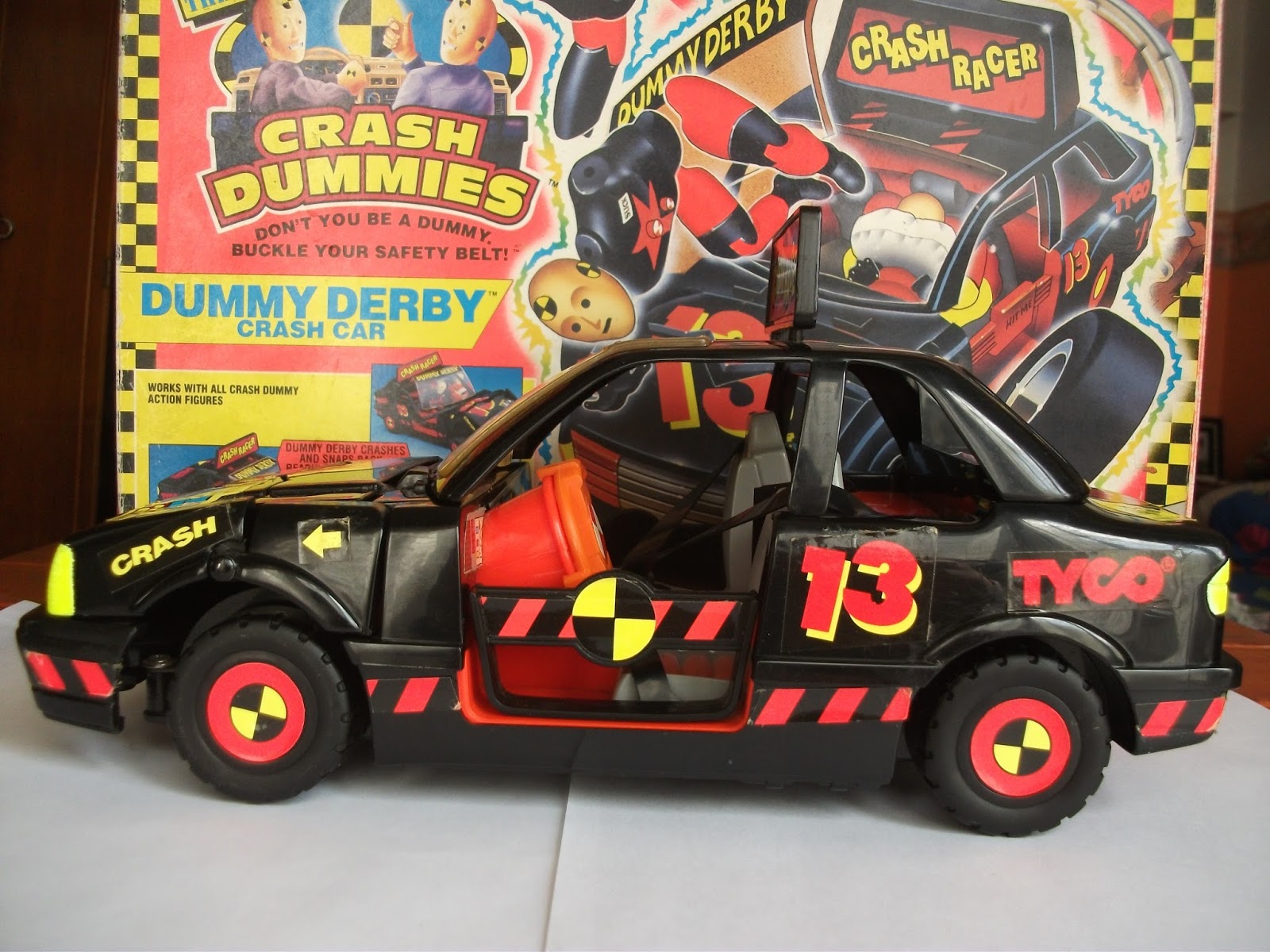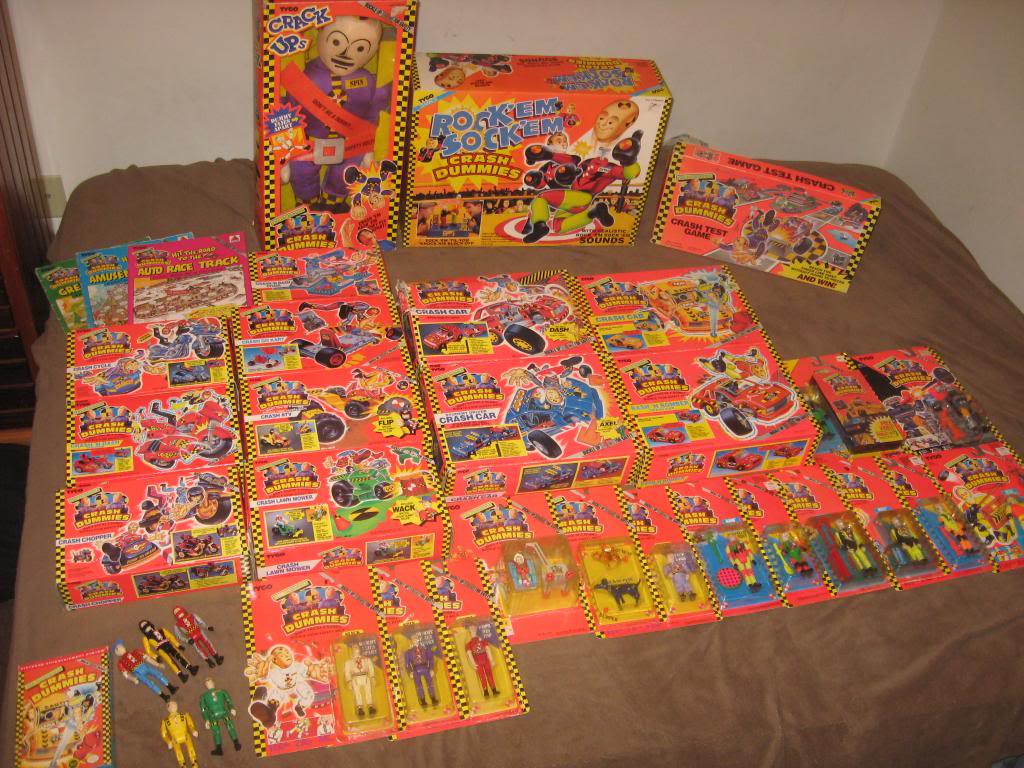 The Crash Dummies lineup was an oddly memorable relic from days gone by. The packaging made it stand out on the shelf: its snazzy neon colors immediately drew my eyes in each and every single time. God I miss the early '90s.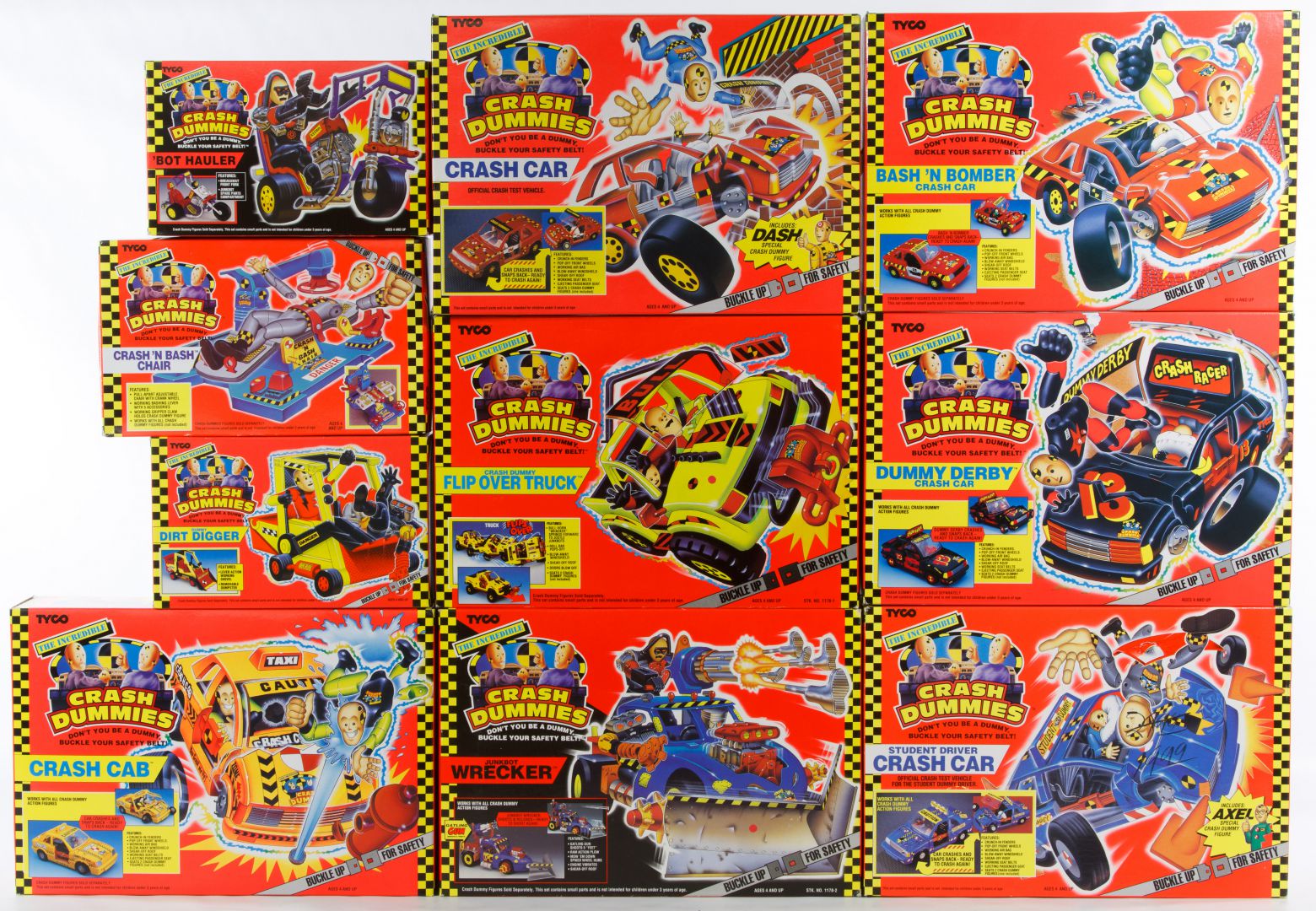 CONFESSIONS OF A DUMMY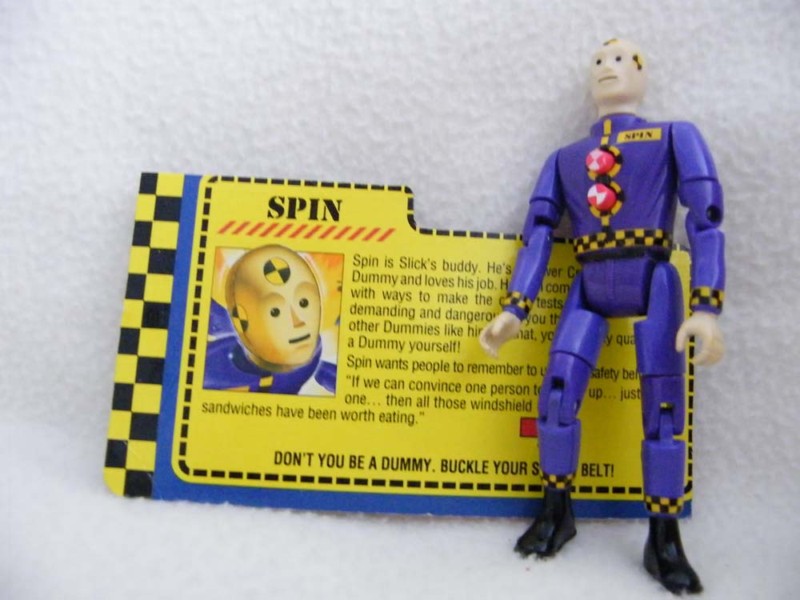 We all stole something as kids, right? Be it a Snickers bar, a small action figure or even just some gummy worms from the local grocery store in those clear containers you could open and close at will, I like to think in a weird way it's almost like some sort of rite of passage. Of course, stealing in any capacity is wrong. But kids mess up and learn from their mistakes. I was no different. For me, it was Crash Dummy Spin. One look at him and I had to have him. Unfortunately for me, my mom wasn't having it that day… so I took matters into my own hands. Literally.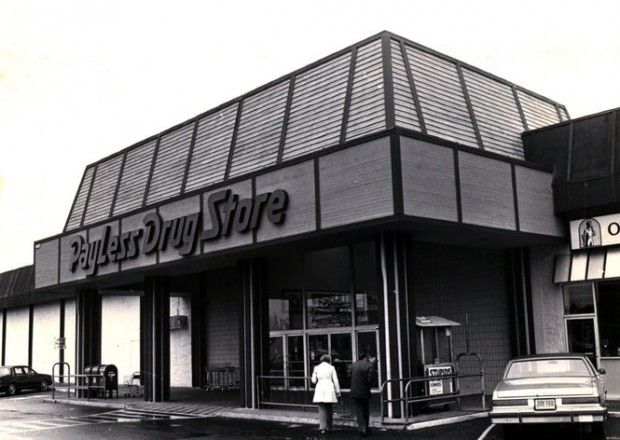 Remember Pay Less way back in the '90s? No, not the shoe store (which still stands today) but rather Pay Less Drug Store. It was similar to CVS, Walgreens or Rite Aid. My mom used to take me there all the time. One day in 1992, after my mom refused to buy me Spin because I already had enough toys according to her, I fell victim to the voice of temptation. I ripped the package open and put Spin in my pocket. I remember my heart was racing a mile a minute as my mom and I walked out of Pay Less that fateful day. I kept hearing the alarm ringing in my head and seeing police officers escorting me off to the backseat of a police car. But alas, as I crossed the threshold of death, with my teeth gritted and Spin securely lodged in my pocket, I breathed a sigh of relief when all was calm and quiet. However, my conscience took over when I was suddenly washed with regret and a guilty conscience. I took Spin out of my pocket and showed my mom my sordid act of defiance and delinquency. I'll never forget the mortified expression she had frozen on her face that day. It was like I had shattered a piece of my innocence. But I also remember her being proud of me because she knew I could have easily gone on lying. Instead, I recognized the errors of my way and quickly corrected it.

Together, my mom and I trudged back into Pay Less to inform the cashier about what I had done. I remember expecting to be banned from Pay Less for life, but the clerk was amazingly understanding. He was firm about how what I did was very wrong, but he too was proud I did the right thing in the end. My mom apologized profusely and all was forgiven. I did some extra chores at home and about a month later, my mom took me back to Pay Less and this time we paid for Spin. It's one of those childhood lessons and memories that has always stuck with me.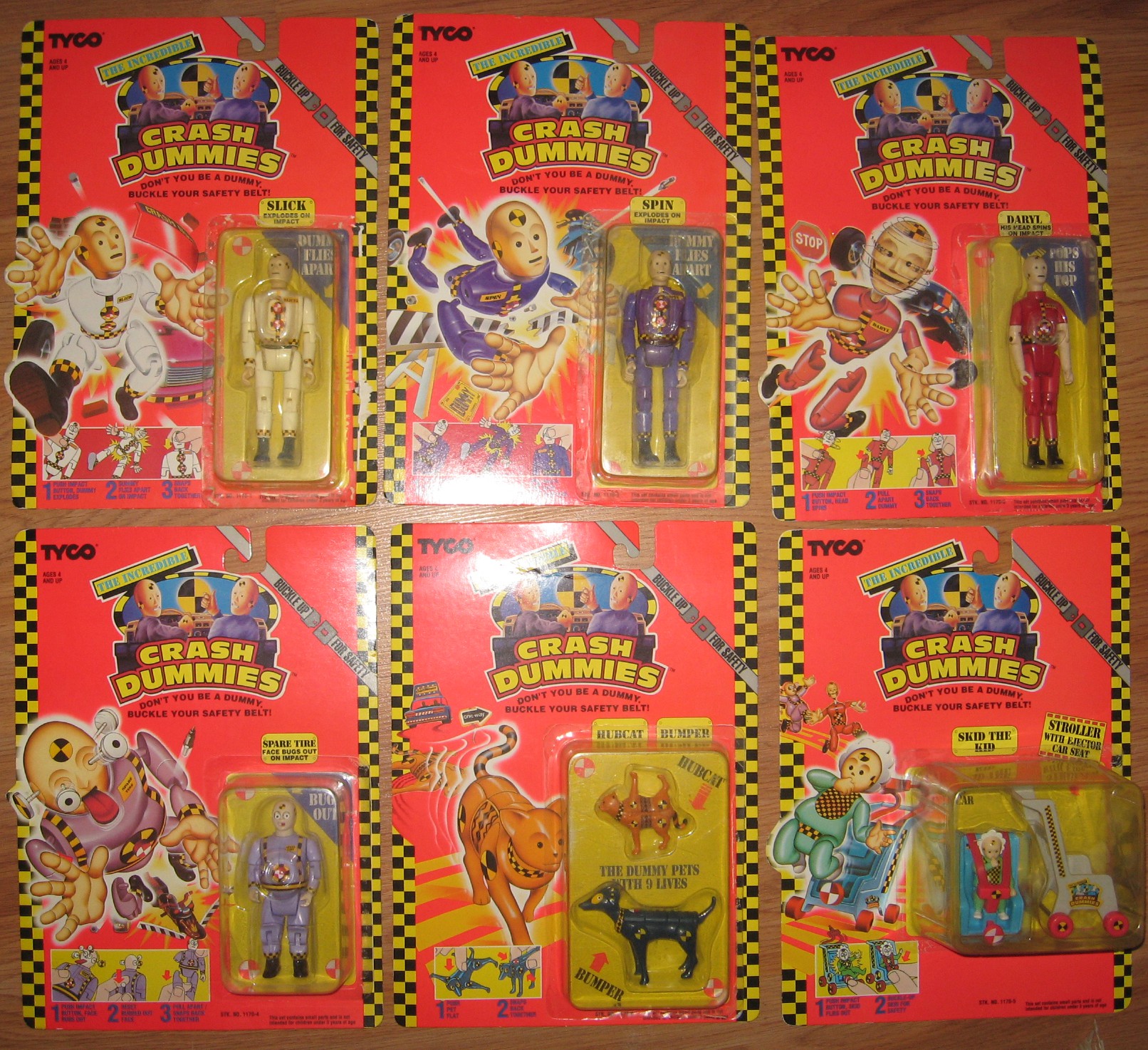 CONFESSIONS OF A DUMMY PART II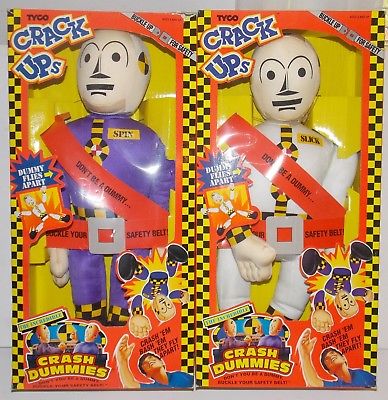 The Incredible Crash Dummies made their presence known in toy aisles around the nation in 1992. That same year Tyco released Crack Ups — giant 20 inch plush action buddies of Spin and Slick that had detachable limbs held on by Velcro. They sold for $19.99 and I wanted one so bad. My mom eventually caved in, but sadly for me, Spin was sold out. I didn't want to take my chances that my mom would change her mind, so I ended up settling for Slick.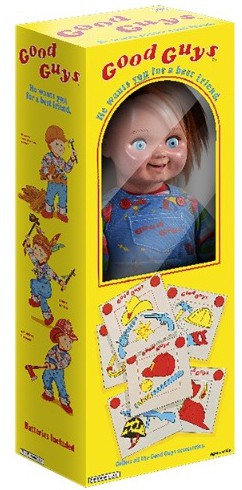 It reminded me a lot of Chucky from the Good Guys. Child's Play is an iconic horror film from the late '80s, and I remember wanting a Good Guy. The Crack Ups were the closest thing to it.
It was a brilliant idea. And it fitted the Crash Dummies gimmick to a tee. A match made in Heaven, as it were.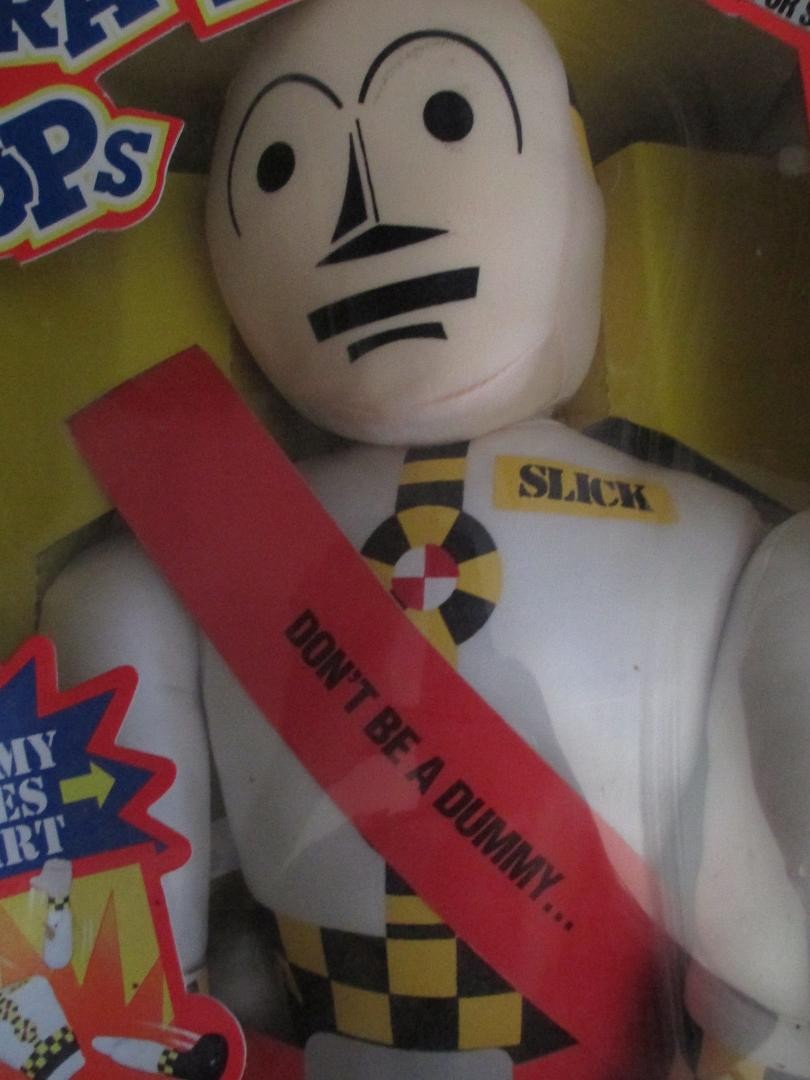 Once Slick got home, my brother and I went to town on the poor thing. We ripped off his head, arms and legs like savages. We performed every conceivable wrestling move in the book on poor old Slick. And each time, we would patch him back up and send him through the ringer again. After the 100th time, you might think we would have grown tired. Nope. We continued bashing the snot out of him until my mom decided to return Slick the following week. She was growing concerned that we were too violent. I'm sure she wasn't the only mom who returned a Crack Up.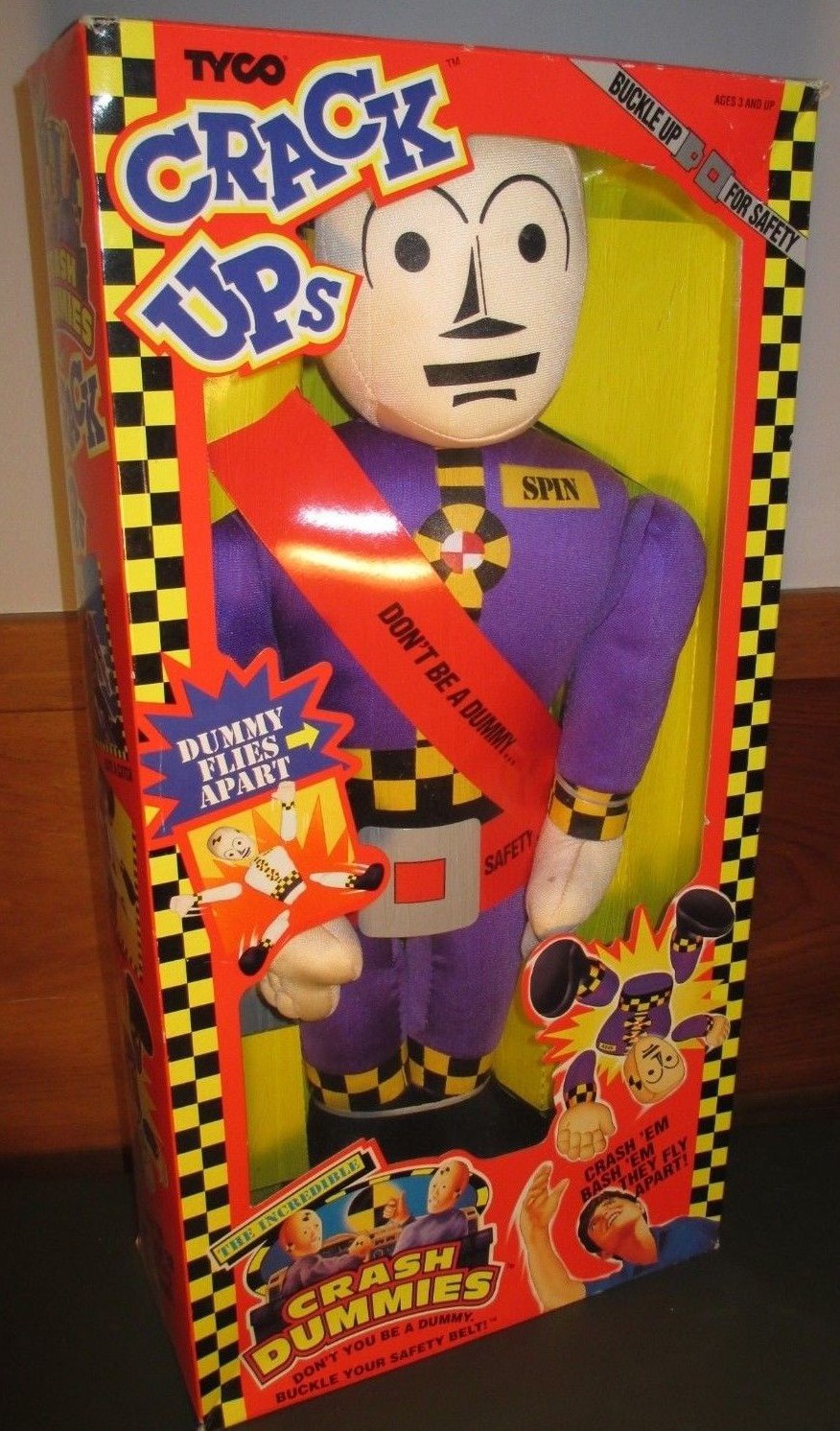 Fast forward a year. I was at KB Toys on December 23, 1993, when I spotted Spin in the clearance aisle. Marked down to a remarkably low price of just $9.99, I begged my mom to buy it. A year had passed since she witnessed our violent antics on Spin's pal, Slick. I guess she knew it would make a perfect cheap Christmas gift so she caved in.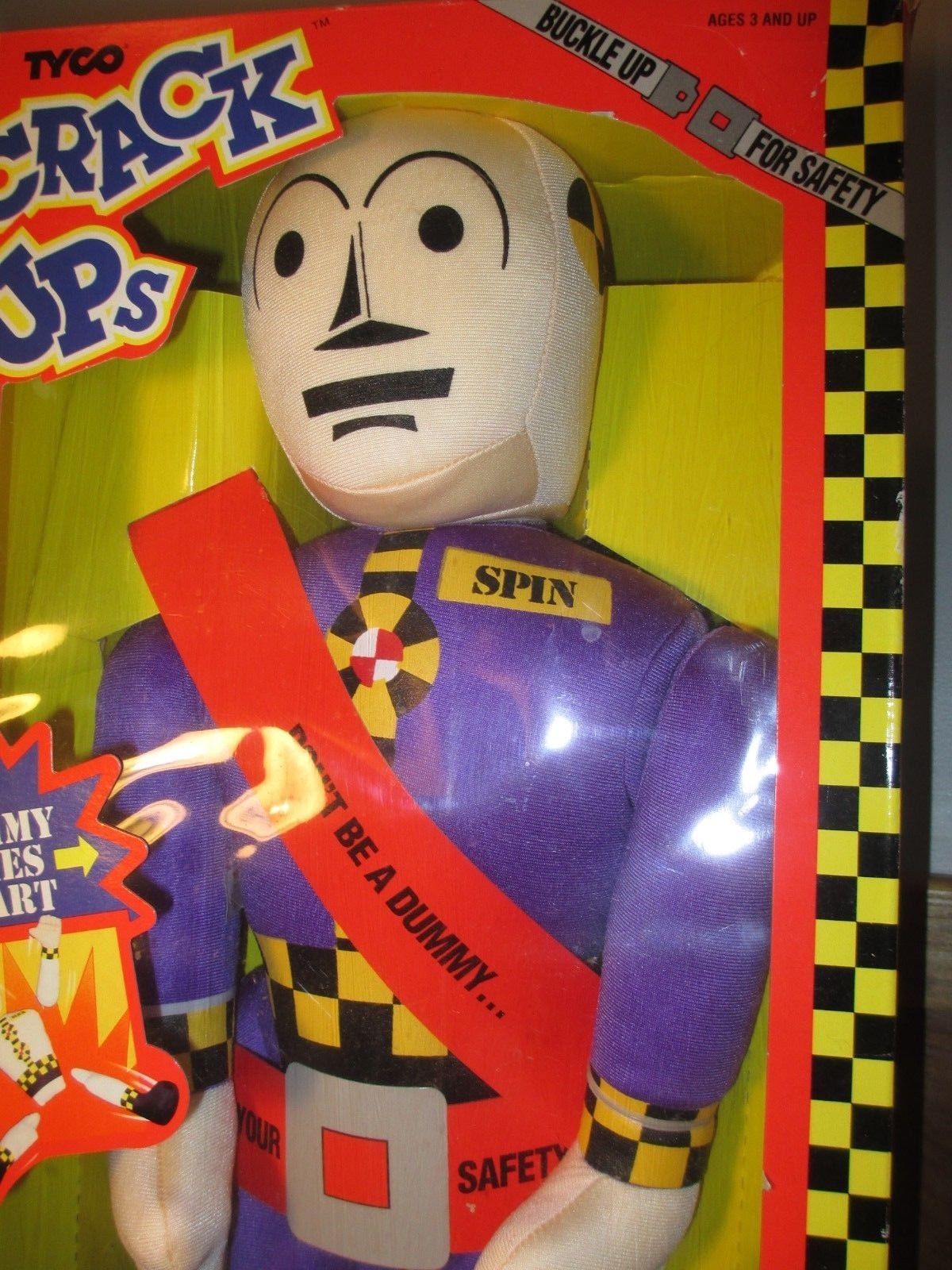 On the ride home I remember clutching that big neon box and just staring at my new buddy, Spin. It was weird but I felt an odd connection to the plush action buddy. Maybe it was my Pay Less trial with Spin a year prior or maybe it was because I sort of saw him as my imaginary fake pet, but once I got home and took Spin out of the box, the last thing I wanted to do was give it Jake the Snake's DDT. Instead, I sort of adopted it as my own. The thing and I quickly bonded, and miraculously, my older brother was able to respect my wishes not to "hurt it." Although he did whenever he was pissed off!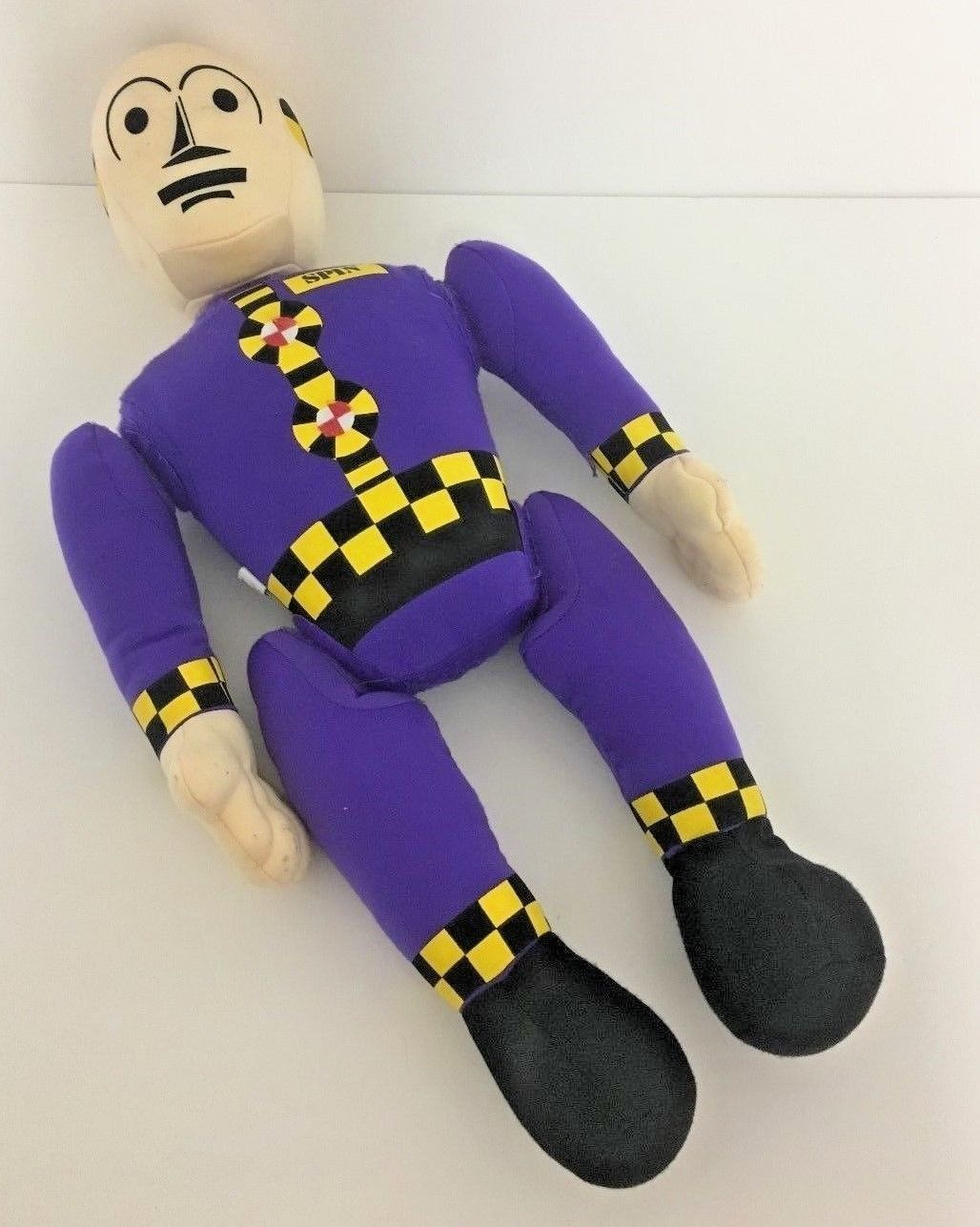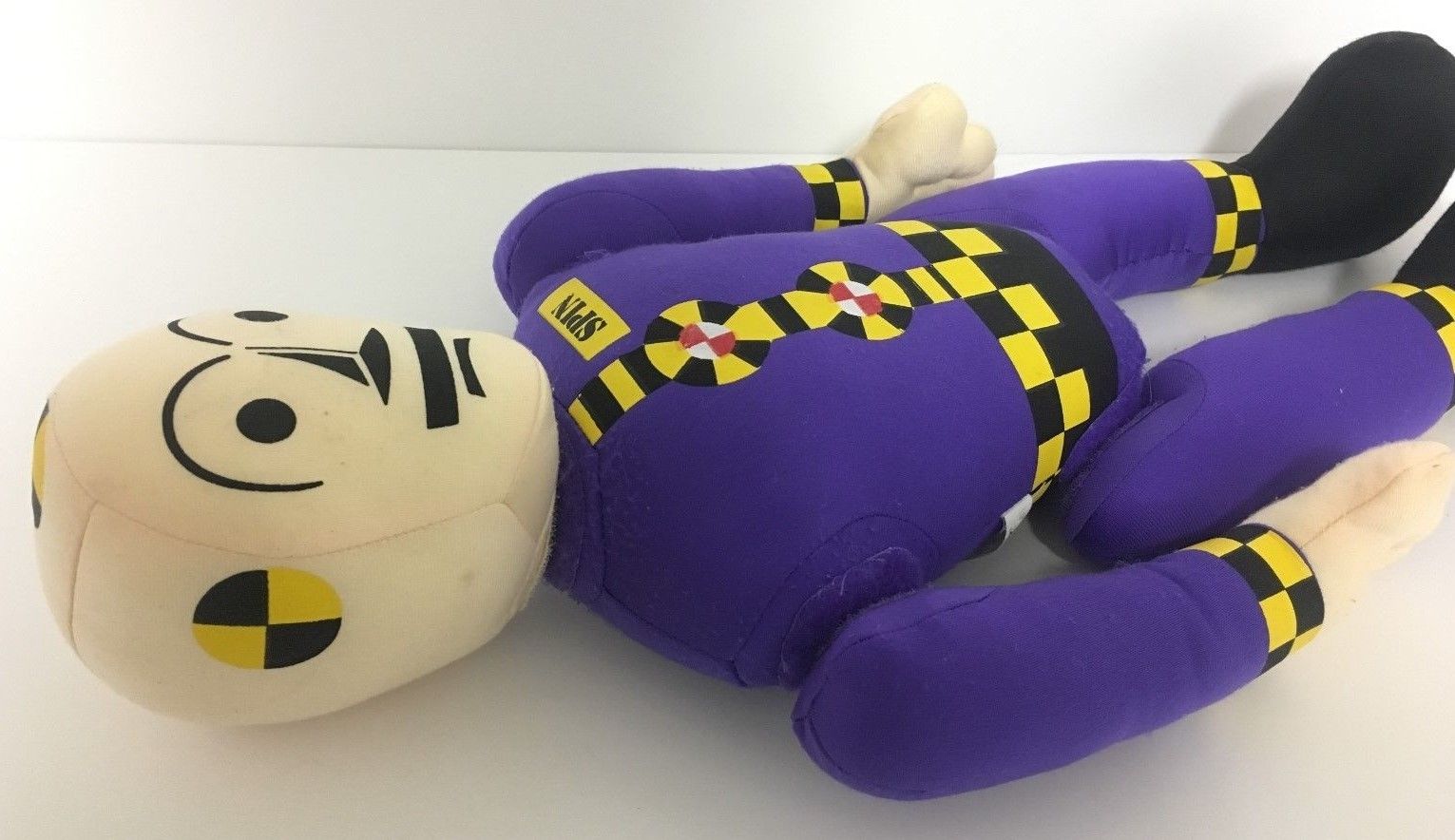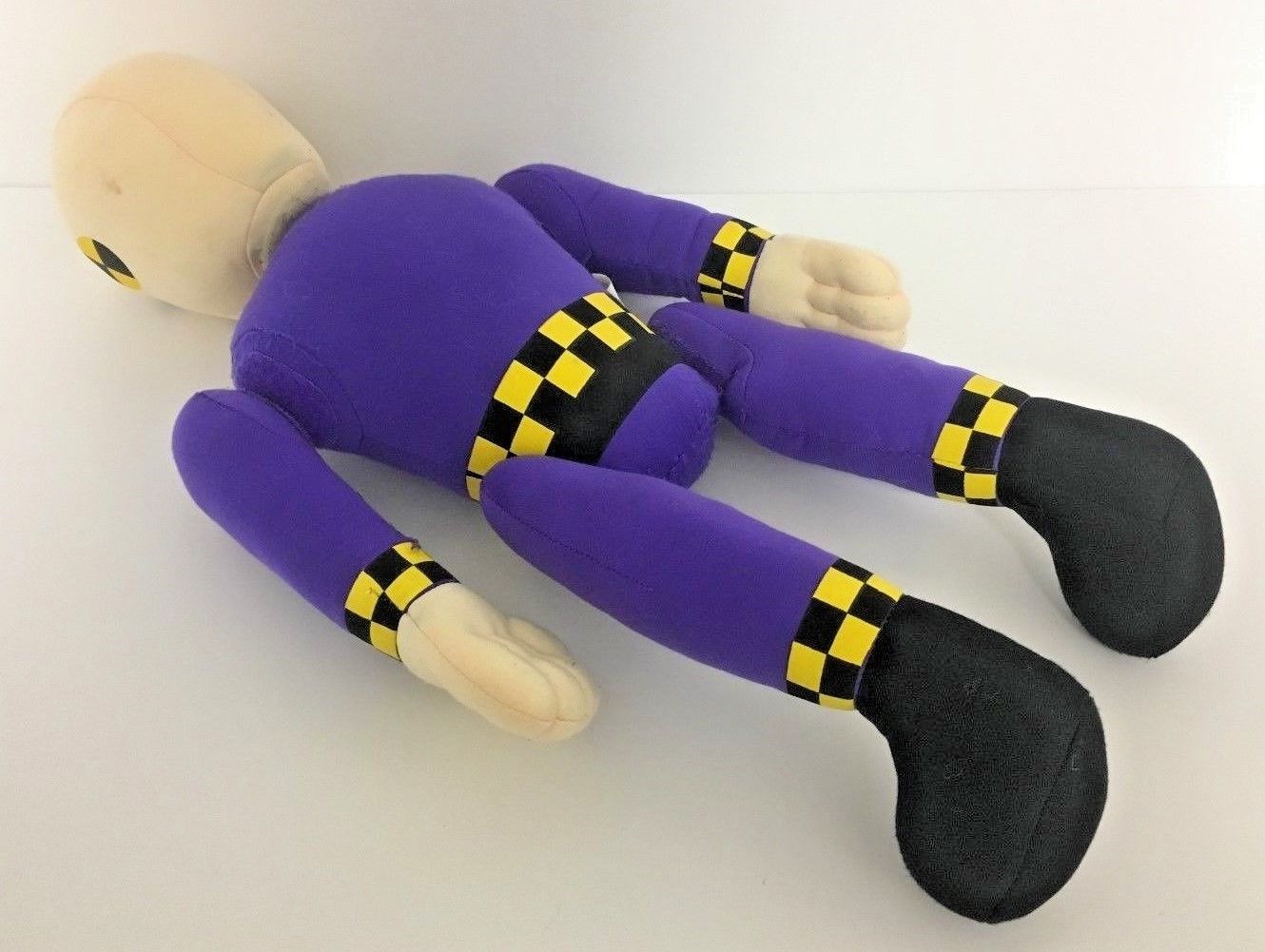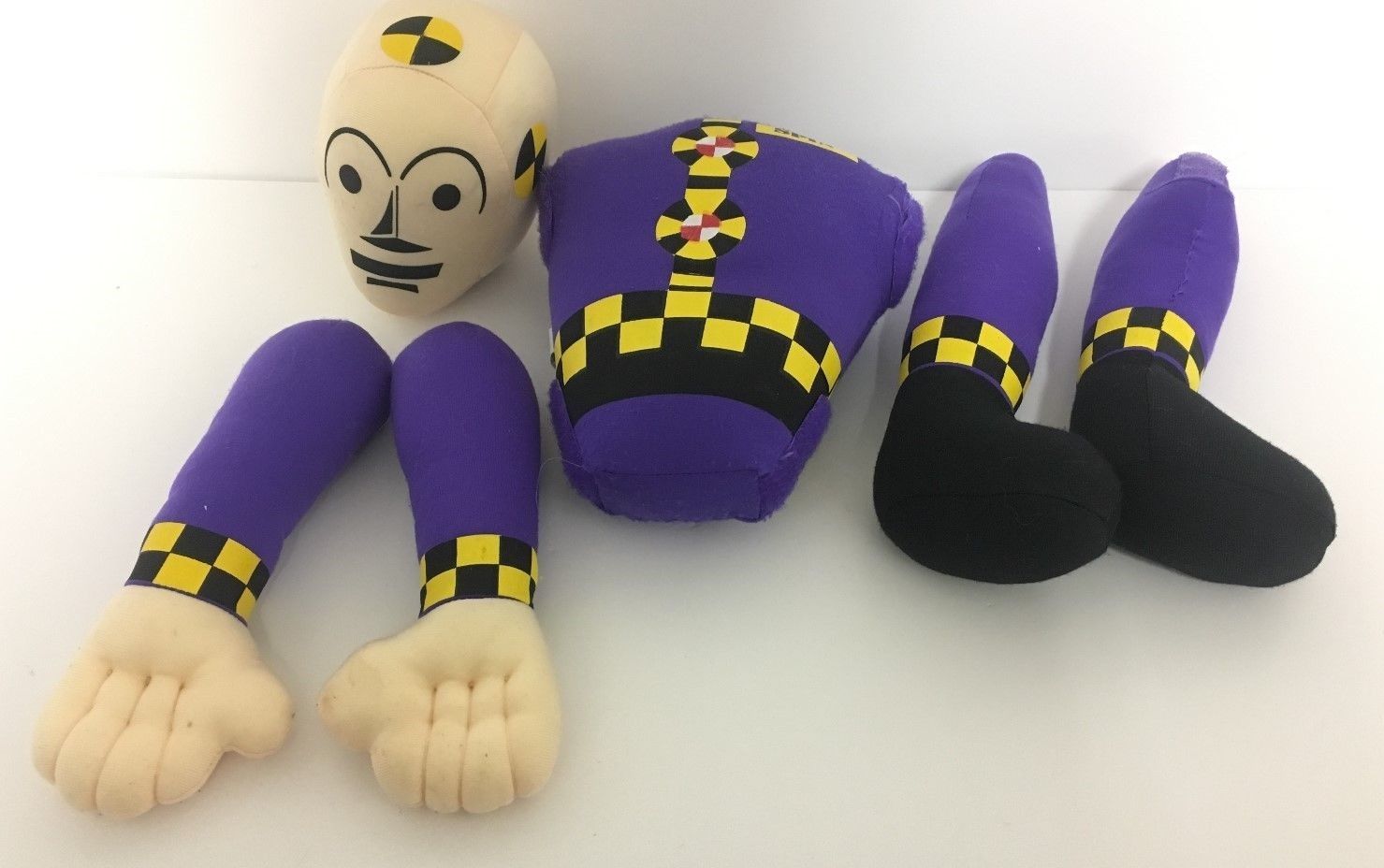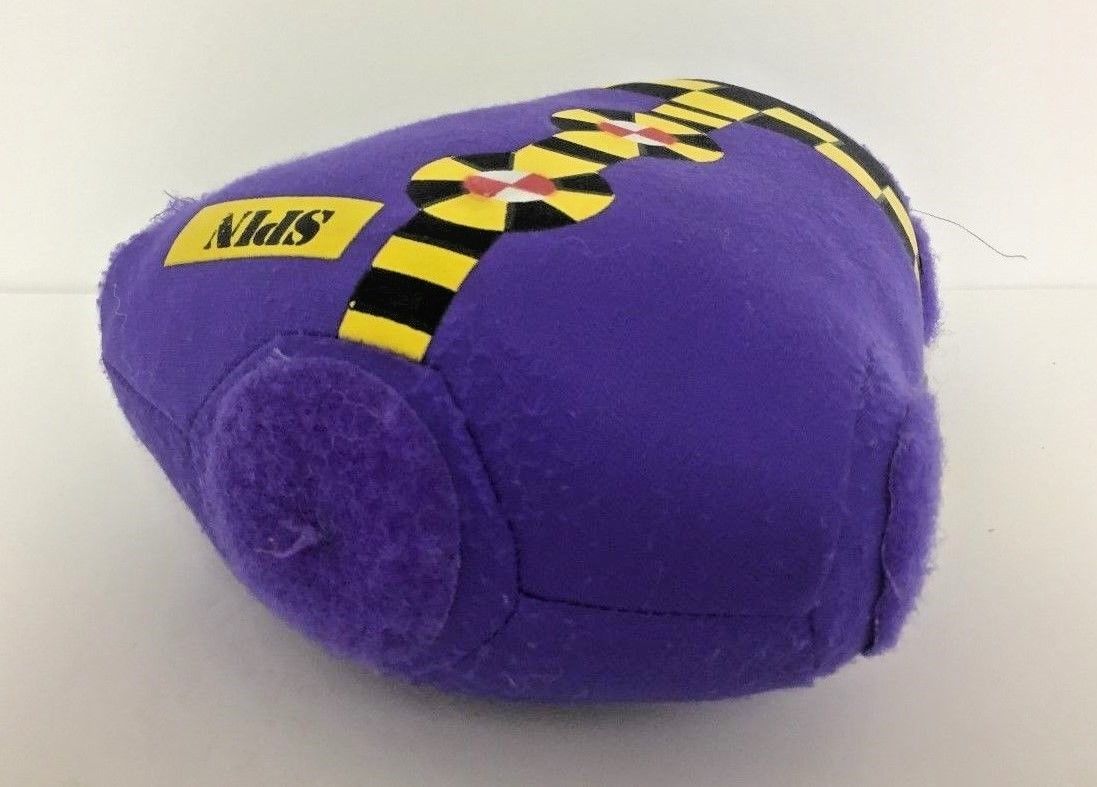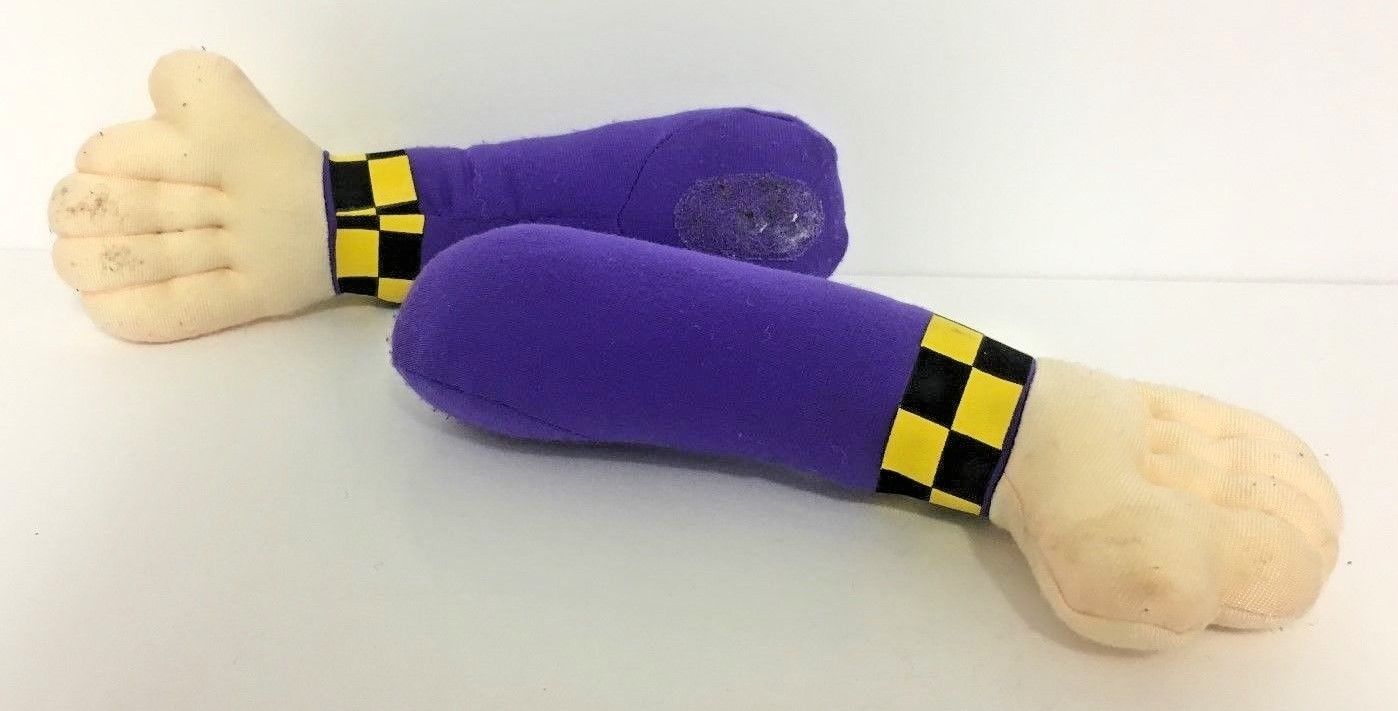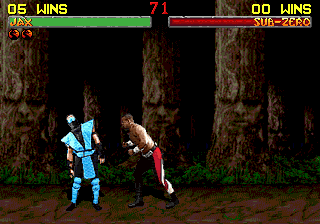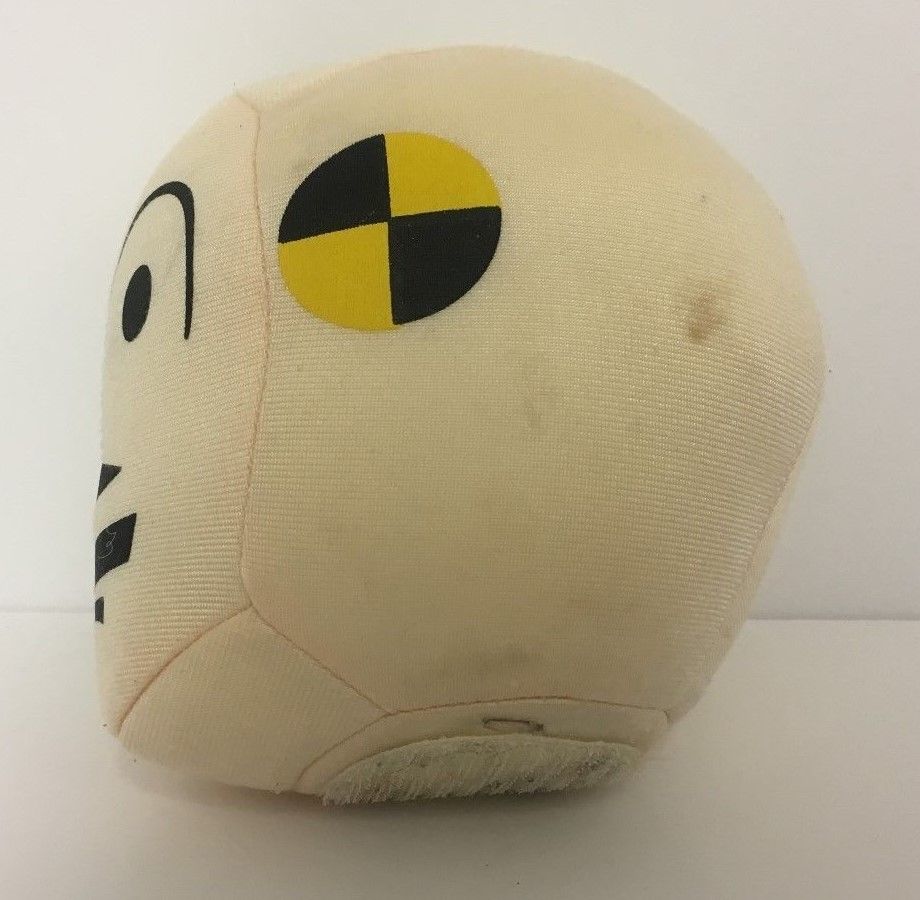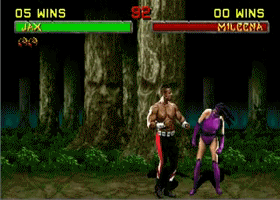 It happened on the one weekend he came over when I forgot to hide Spin. Once he spotted Spin in my room, I knew it was over. My friends took turns abusing Spin while I helplessly watched on. I knew if I asked them to stop that I would reveal myself as a freak. So I stood by wincing as they passed poor Spin around.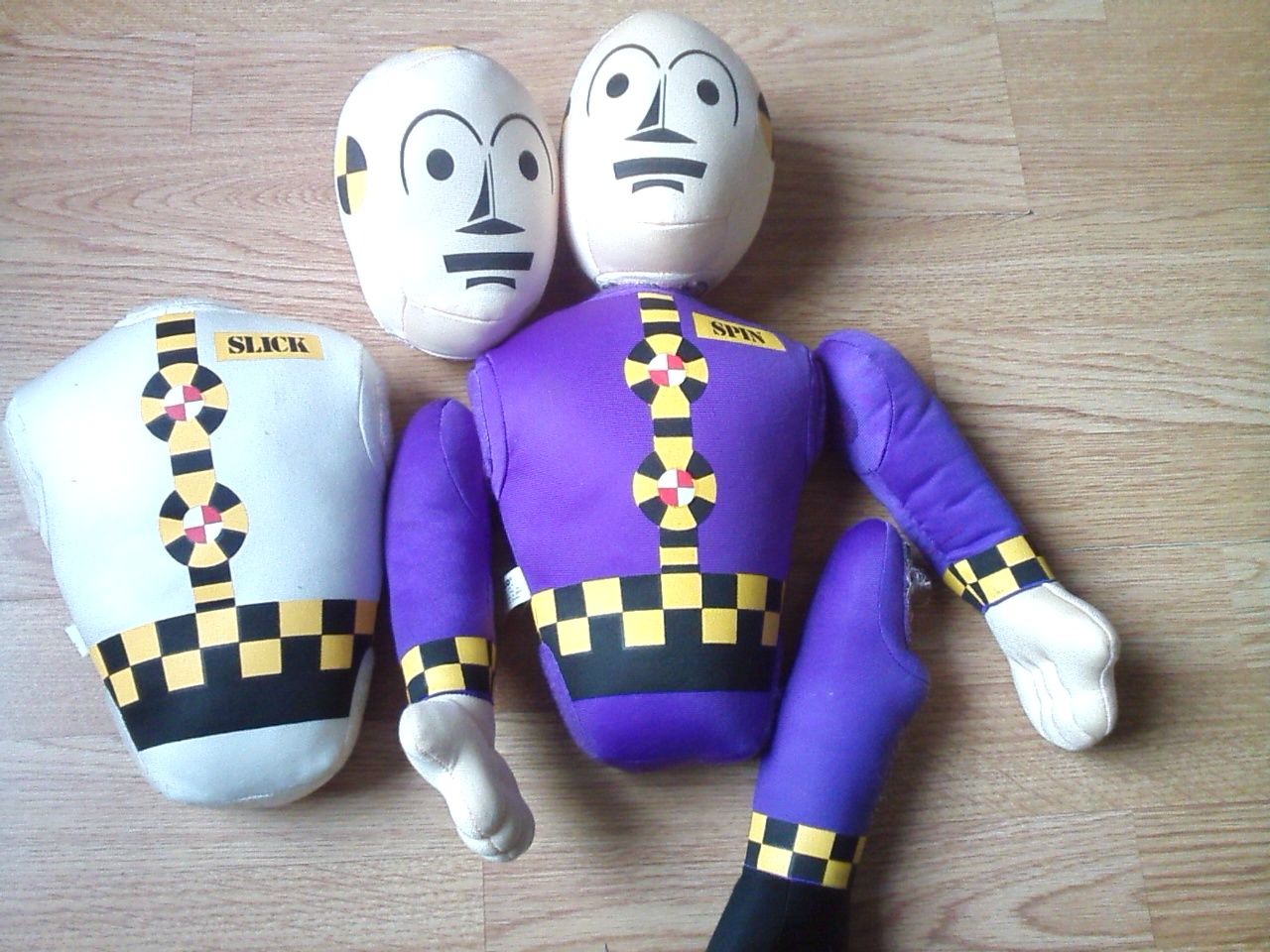 We all have weird childhood stories. Spin was definitely one of mine. I remember thinking how cool it would be if he could walk and talk. Ah, to be an innocent kid again.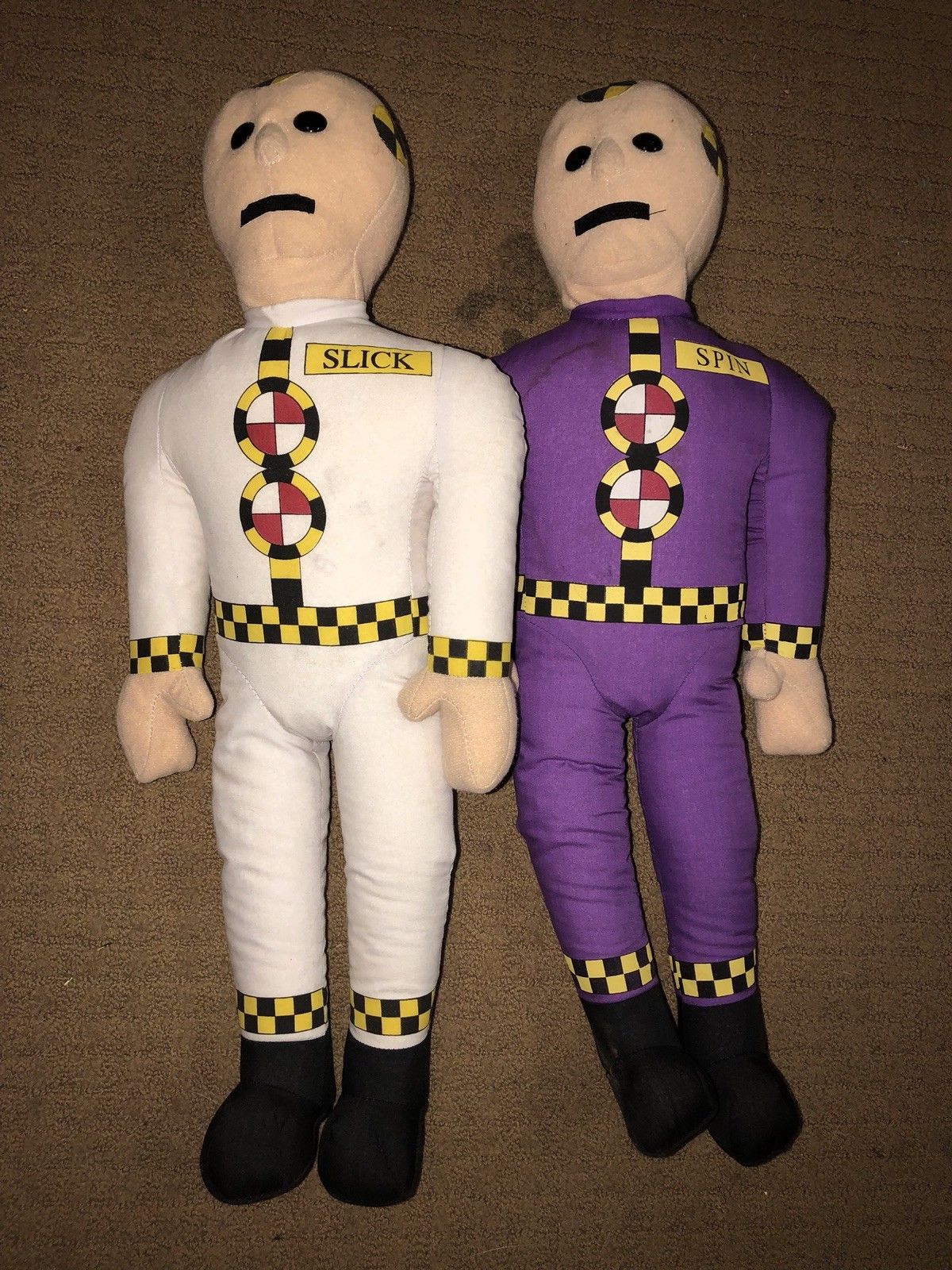 As you can see, my history with the Crash Dummies goes way back. Because of that, the SNES game by the same name had me intrigued 25 years ago. It turns 25 years old this month, so I figured now is a good time to revisit it and review it. Sadly, not every story has a happy ending…
THE STORY GOES…
Remember the legendary cutscenes of Ninja Gaiden? Yeah, no one ever credited Crash Dummies for raising the bar. Nevertheless, we find out Junkman must be stopped before he figures out the secret.
Dummies Slick and Spin try to reassure the good doctor.
Junkman comes barreling through!
SPLAT! goes the dummies as Junkman confronts and captures Dr. Zub.
Expect your fair share of puns and cheesy humor.
Literally, he needs a hand. Good one.
Incredible Crash Dummies at least does a good job of explaining why it's a 1 player game and not 2 players. I guess one has to give it credit for that at least. I always knew Spin was the smarter one of the two. Yeah sure, have fun getting killed, Slick!

Dreaded LJN logo appears. Yikes. LJN was infamous for their "bad" games back in the day. But they only published it. The developer was actually Gray Matter, who made B.O.B. previously. That was a pretty good game. I wish I could say the same for Crash Dummies…
Madness… Mode 7 madness! So this game is pretty tough. These two cheat codes help. Invincibility and infinite ammo: L, R, B, L, R, A, L, R, A at the title screen. Level select: L, R, B, L, R, A, L, R, X.
Platformers plagued by slippery and loose control is never a good thing.
Typical scene in Crash Dummies. "Oh, this is an easy jump." NOT.
Enemies come flying at you fast. If you do manage to escape the initial onslaught, watch out for the flying debris that can nick you all the same. This is partially what makes this game so damn tough. Each time you're hit, you lose a limb.
Losing limbs can lead to hopping around on one foot or even bouncing around on just your torso. This adds a bit of black humor to the game which is amusing at least for the first 10 minutes or so before the novelty wears off.
Previously, I had reviewed Plok. Plok is another game where you can lose all your limbs and be forced to bounce around on your torso. Plok came out a month before The Incredible Crash Dummies and both games just celebrated 25 years. But it's amazing to see the difference in quality between the two. Plok is one of the better platformers on the SNES whereas Crash Dummies is rightfully forgotten and relegated to the scrap heap, pieces and all.
Screwdrivers replace the last limb you lost. Wrenches add three to your wrench count which serves as your projectile weapon. You can also bounce on enemies' heads to kill them but I wouldn't trust the game's hit detection if I were you.
Beware of cars crashing from high above.
WHEW!! Cutting it close there, pal. Hit the spring to be taken to the next stage.
Springs also send Slick flying from Point A to Point B.
Hazards abound such as electric pits and crashing light bulbs.
Sliding underneath saves you from losing a limb. Speaking of which, seeing a screwdriver hanging around while you're on your torso is such a relief.
Throwing wrenches at enemies is the safest route, although wrenches can grow scarce, so use them wisely. No lawn bowling, eh? More like "GIT OFF MAH LAWN!"
Edward Scissorhands flashback, anyone? The first boss rides a giant whisk machine. Yeah, it's about as strange as the license itself.
Avoiding obstacles by jumping over them is the name of the game here.
Another "groundbreaking" cinematic cutscene plays out.
There's definitely a comical touch of dark humor backing this game. Spin shouts "NO! NO! LOOK BOTH WAYS!" but to no avail.
D'OH!!!

They'll never learn, will they?
Construction site is the, er, site of the next stage. Jump over cement critters.
Beware of rusty spikes. Whew, a much needed screwdriver!
Encounter all manner of strange creatures. Later on you'll be able to inflate yourself into a floating balloon of sorts, but avoid the buzz saws!
DID YOU KNOW?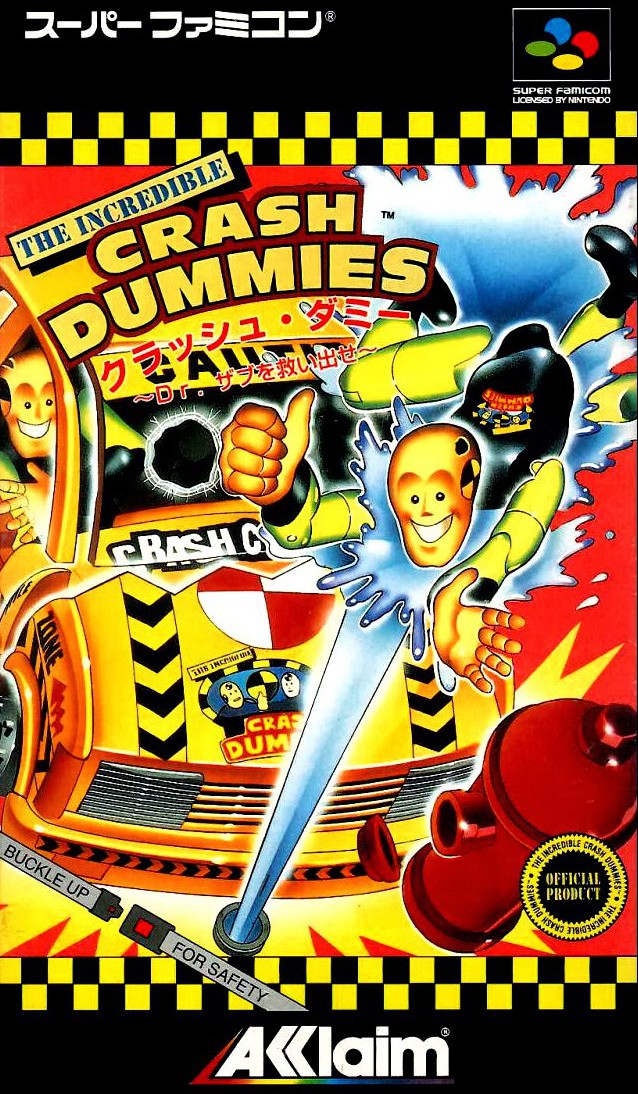 The Super Famicom version, for some reason, was released nearly a year later. While it came out in North America in October of 1993, it didn't arrive in Japan until September 30, 1994. By then, the Crash Dummies were pretty much dead in terms of toy presence, so it's a mystery why this came out in Japan so late. But did you know the artist for the Crash Dummies box, Marc Ericksen, had his fingerprints on over 90 video game art covers?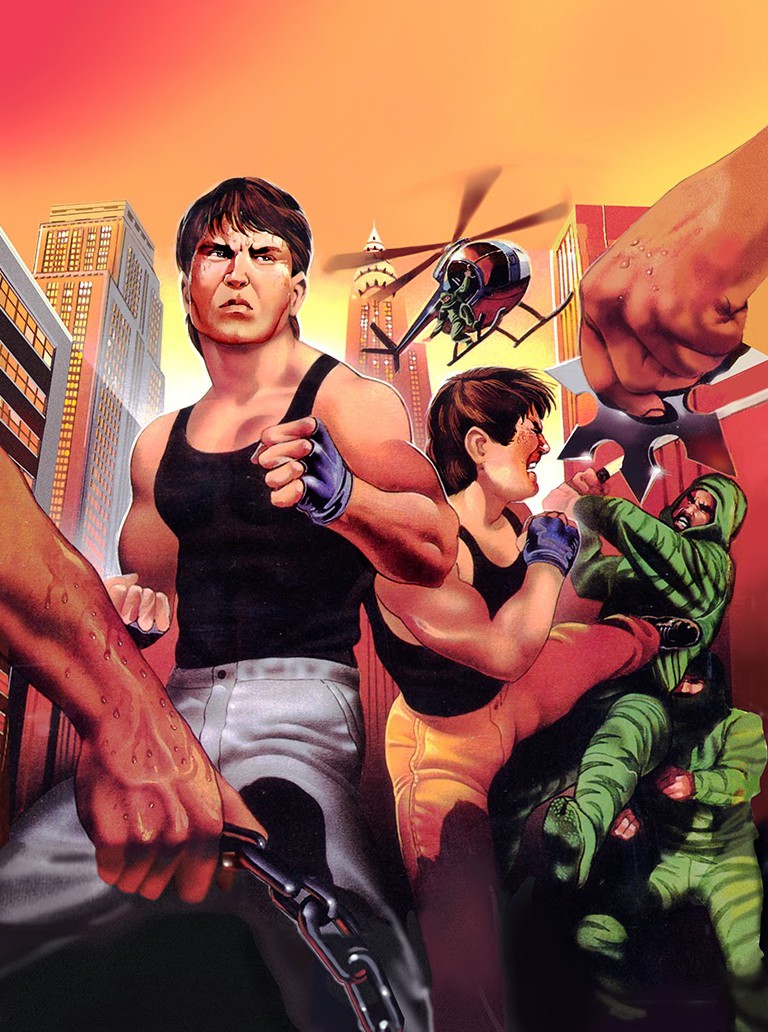 WHAT THE CRITICS SAID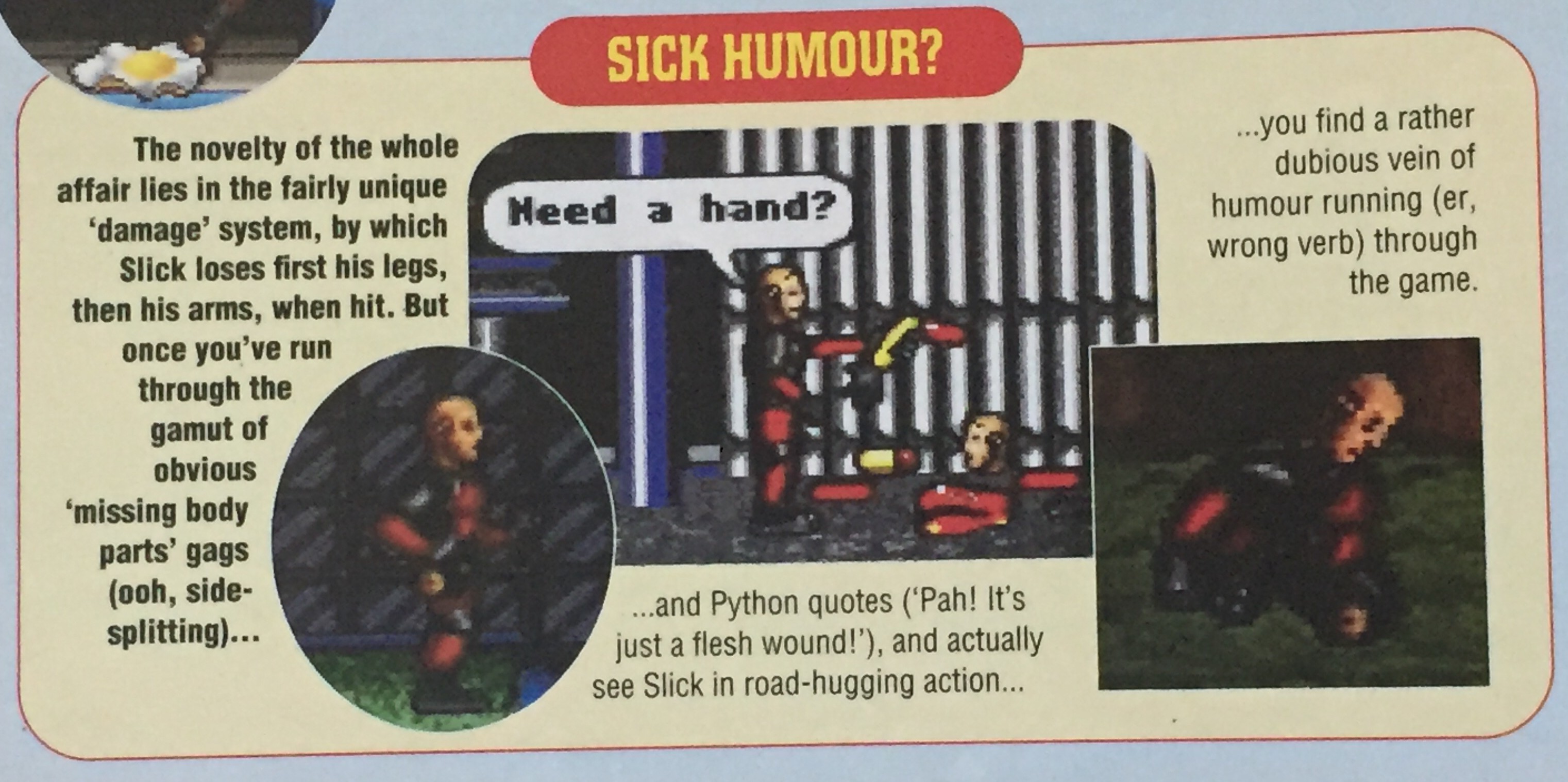 The Incredible Crash Dummies did not fare well with the critics of the time. EGM gave it a 4 and Super Play rated it 41%. They both agreed that there was some potential but the finicky control ruined whatever small chance the game had at being decent.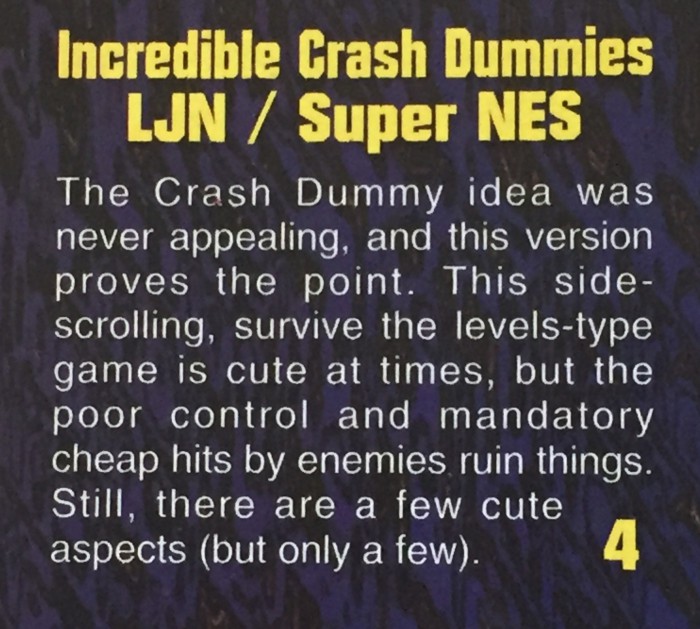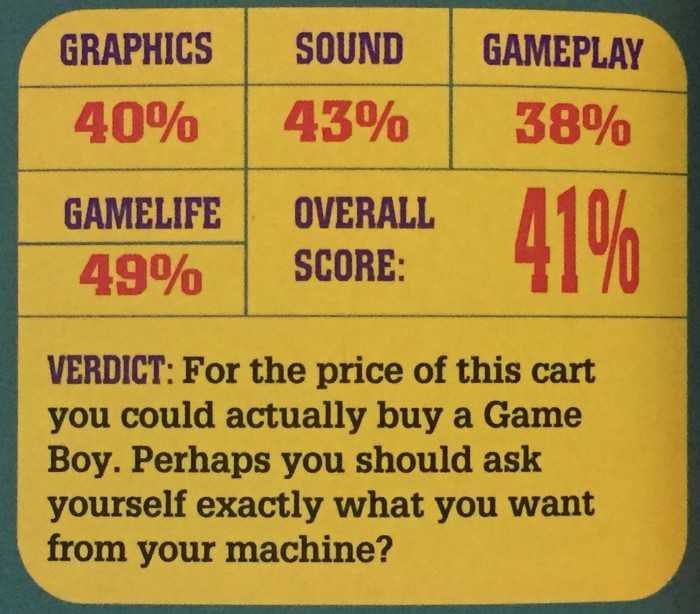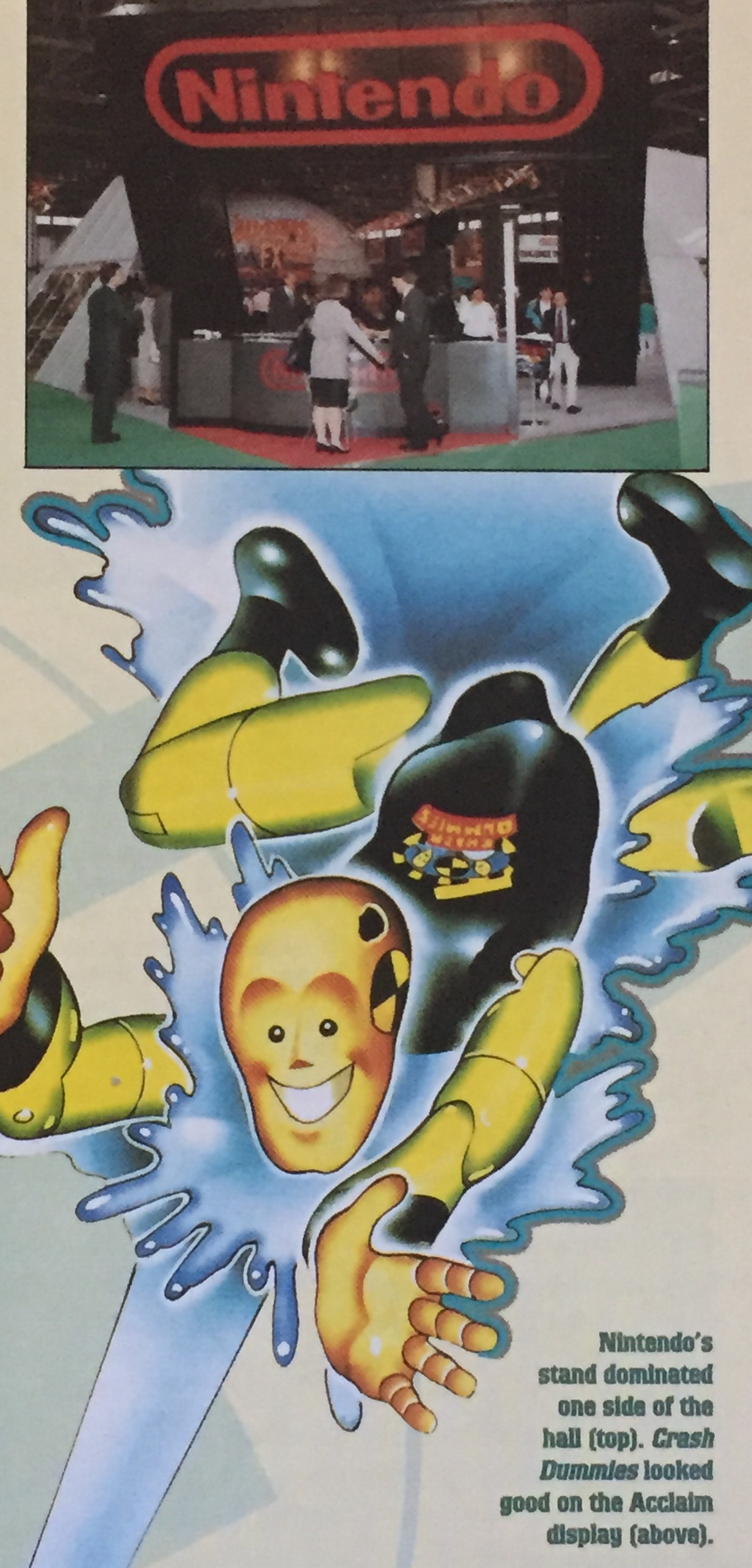 CLOSING THOUGHTS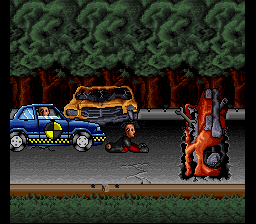 I remember being pretty disappointed in Crash Dummies 25 years ago when I rented it in October of 1993. Fast forward 25 years later, I popped the game back in my SNES hoping that maybe, JUST MAYBE, I might be able to appreciate something about it that I couldn't as a kid back then. Nope. It's pretty close to being a dud. It's not unplayable and it's certainly not one of the worst games on the SNES. But it's well below par and only a hardcore Crash Dummies fan will find ANY sort of value from this game.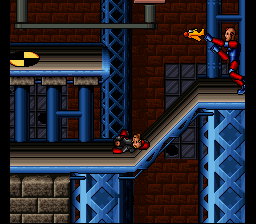 The graphics are poor and aren't pleasant to look at. The sound is equally as unpleasing. There are a few moments of gameplay where you start to get in a bit of a rhythm and for a split second you're able to enjoy yourself a little bit. But then enemies come flying out of nowhere that you can barely avoid. It's just not fun having to memorize where enemies come zooming in or having to throw your wrench way before they appear on screen. That's poor design, period. Thankfully, there is a level select code since there is no password option. There's also an invincibility and infinite ammo code if you just want to dick around and see the game all the way through. These two cheats help to increase the game's longevity a little bit but really, this game is only for nostalgic hardcore fans of the Crash Dummies franchise. And even then, you're sure to be disappointed.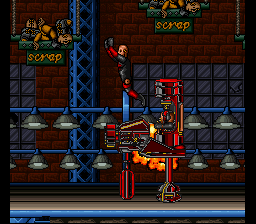 The Incredible Crash Dummies has its fleeting moments, but the novelty quickly wears off, the loose control is too much to overcome and the level design is forgettable. All in all, you have a subpar licensed effort that should be avoided unless you're a collector.
Graphics: 4
Sound: 4
Gameplay: 4
Longevity: 4
Overall: 4.0