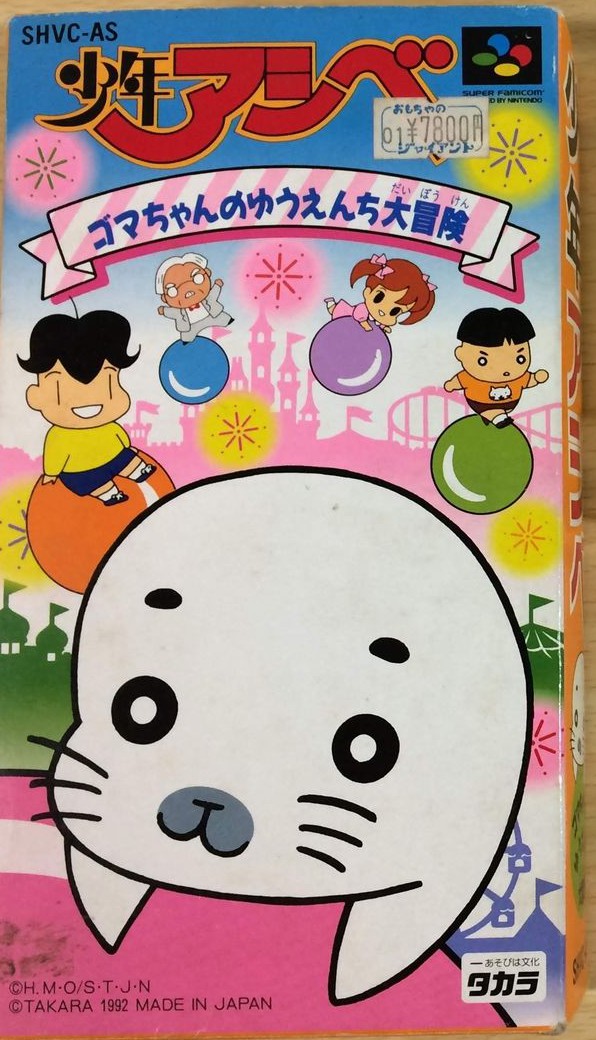 Shōnen Ashibe is yet another Japanese comic turned TV series turned Super Famicom exclusive. Masterminded by Morishita Yumi, the comic was published in Weekly Young Jump from 1988 to 1994. It became a TV series in 1991 and the Super Famicom game was released just days before Christmas of 1992. The story centers around Ashibe, a 1st grade boy, and his wacky pet harbor seal, Goma-chan. Yup, that's about as Japanese as Japanese gets. And only the Japanese, eh? Nonetheless, Shōnen Ashibe is unabashedly adorable and full of sunshine and rainbows.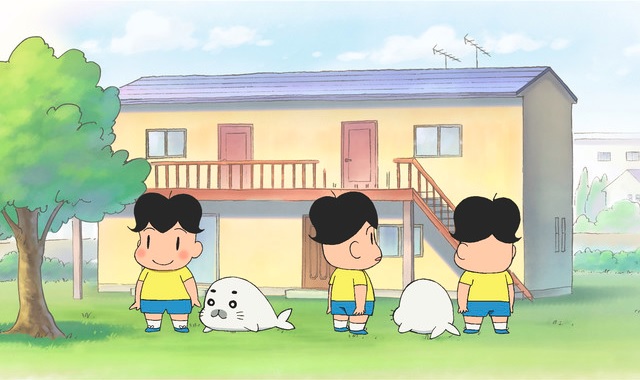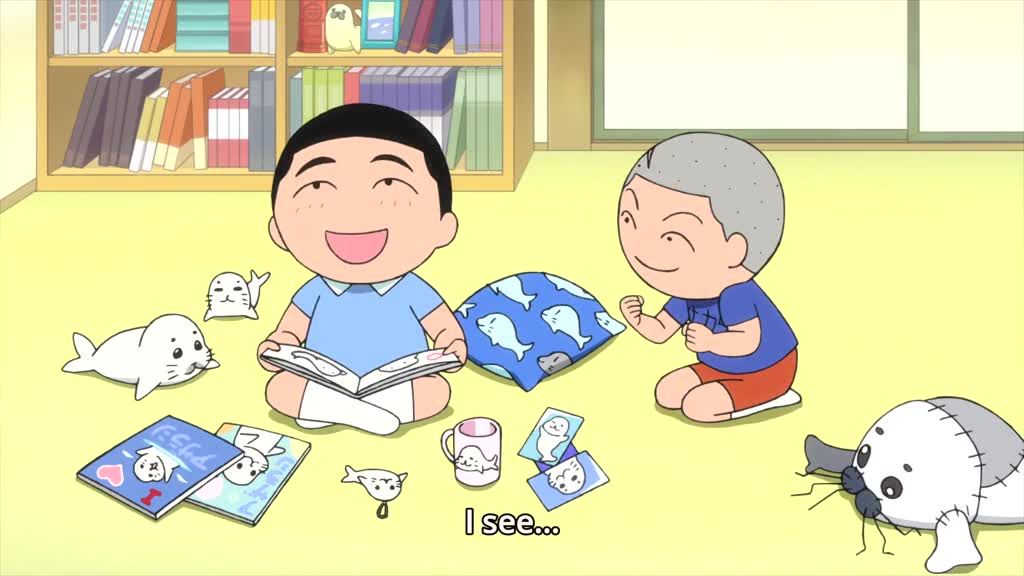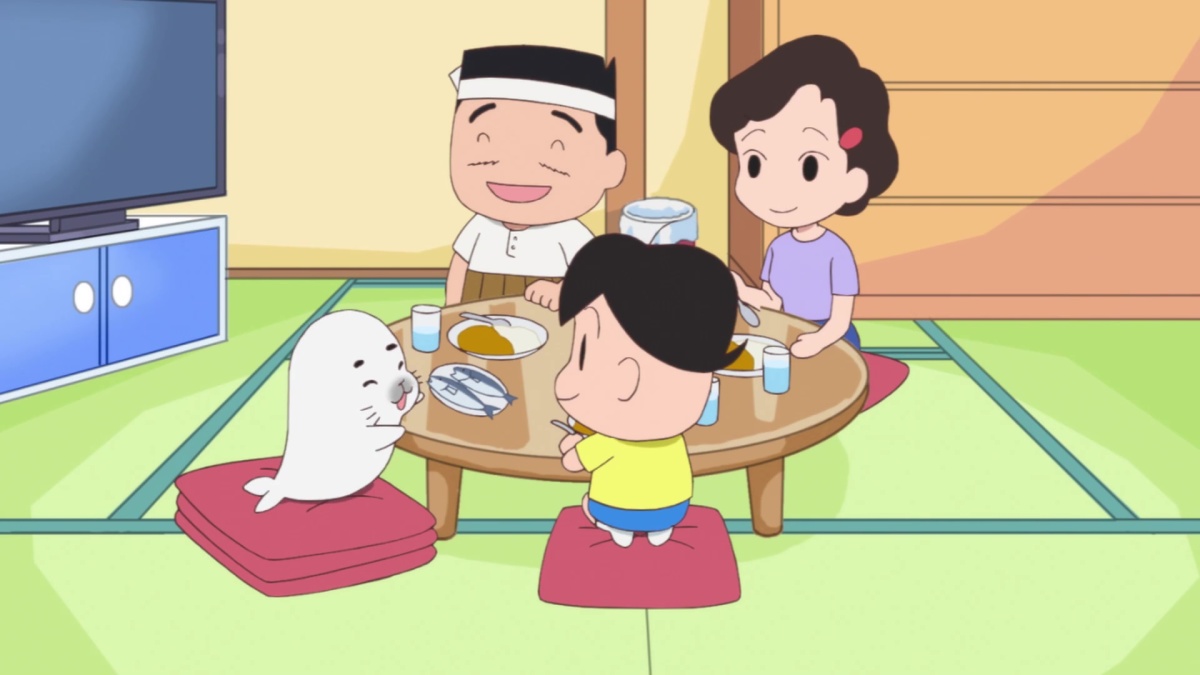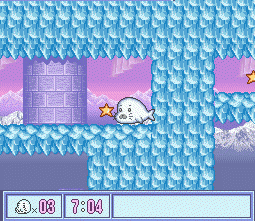 Shōnen Ashibe is a cute platformer where you guide Goma-chan through many levels featuring classic themes such as forest, cave, haunted house, etc. In a manner befitting of the source material, Goma-chan can't hurt enemies. Jumping over them is his only defense. Enemies range from humans (little brat boys and girls) to animals (bats, polar and teddy bears to name a few).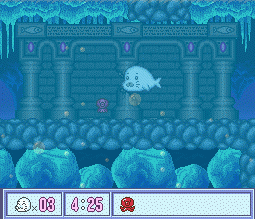 Your goal is to locate 8 items in each level. The item is connected to the level theme (i.e. stars for ice world, squids for water, etc.)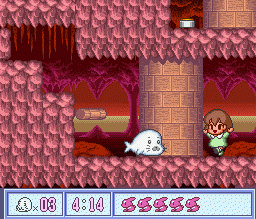 Once 8 are collected, head for the exit. If hit, one apple (or whatever it may be) squirts away, waiting to be reclaimed (not unlike Sonic the Hedgehog). The seal also whimpers "Eeeek!" The only way to lose is by being squeezed into submission by one of the bratty kids or if the timer reaches 0. The animals can't kill you even if you have 0 items when they touch you. This was aimed at small children, obviously.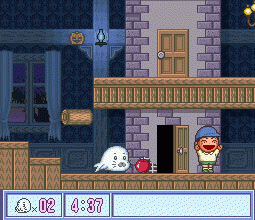 Some items are hidden while others are out in the wide open. You can smash walls with your head to potentially reveal hidden items. There are only two buttons: one makes Goma-chan jump and the other makes him perform a head butt. The gameplay is very basic — it was geared toward younger children — but it's done in a respectable manner, all things considered.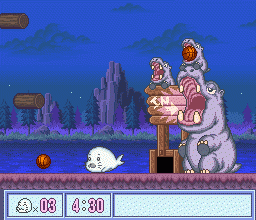 There are some cool set pieces, like this giant hippopotamus machine. Releasing basketballs from its mouth, your task is to head butt them back into the hippo's mouth. Doing this is much harder than it looks, especially as the timer runs down and the pressure mounts. Each good basket grants you an apple. The hippo machine holds 4 apples; the other 4 are scattered throughout the level.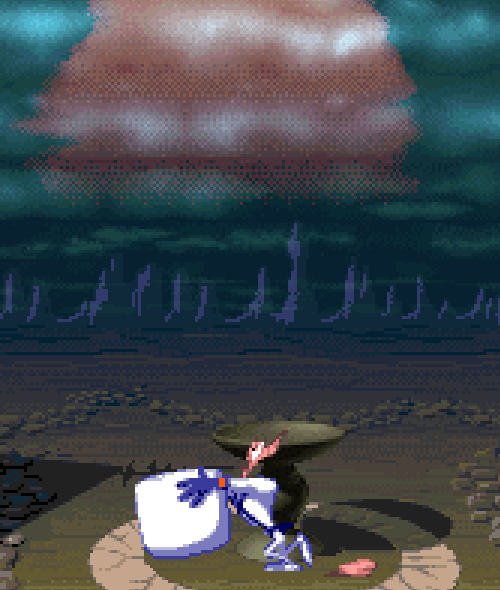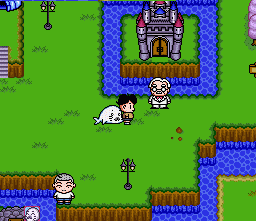 Pick your level from this overhead map. Backtrack if you wish. Along the way some folks provide information, others will share a 16 character password and some even challenge you to mini games. The boy is an unplayable character, and that's just as fine. Who wants to be a little 1st grader when you can be a cuddly seal?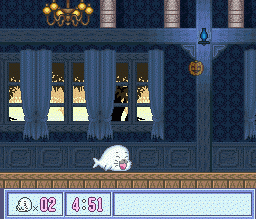 Shōnen Ashibe has some nice details but nothing we haven't seen before. Reappearing blocks, moving platforms and so forth. One really nice detail is the haunted house theme where you can see lightning flash outside the windows.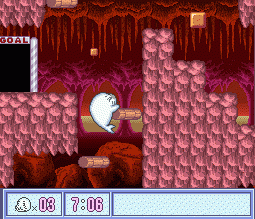 There's definitely a me too feeling throughout the game but hey, if you can't get enough of these games you'll be right at home. Controlling a seal has its advantages, too. For example, Goma-chan can cling on edges which is quite cool.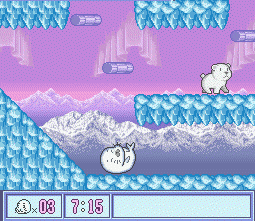 My favorite theme is the ice world. The ice levels are extremely slippery, more so than most other platformers I can recall. The poor fella just slides around like a mofo as soon as you pick up any sort of momentum.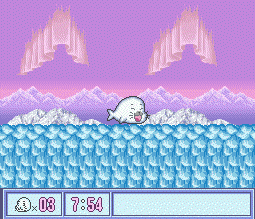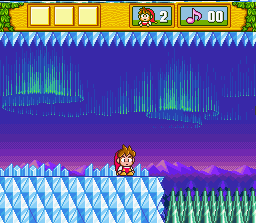 It sure did but DoReMi Fantasy also came out exactly 3 years and 3 months later (December 22, 1992 —> March 22, 1996). One has to account for such a huge technological gap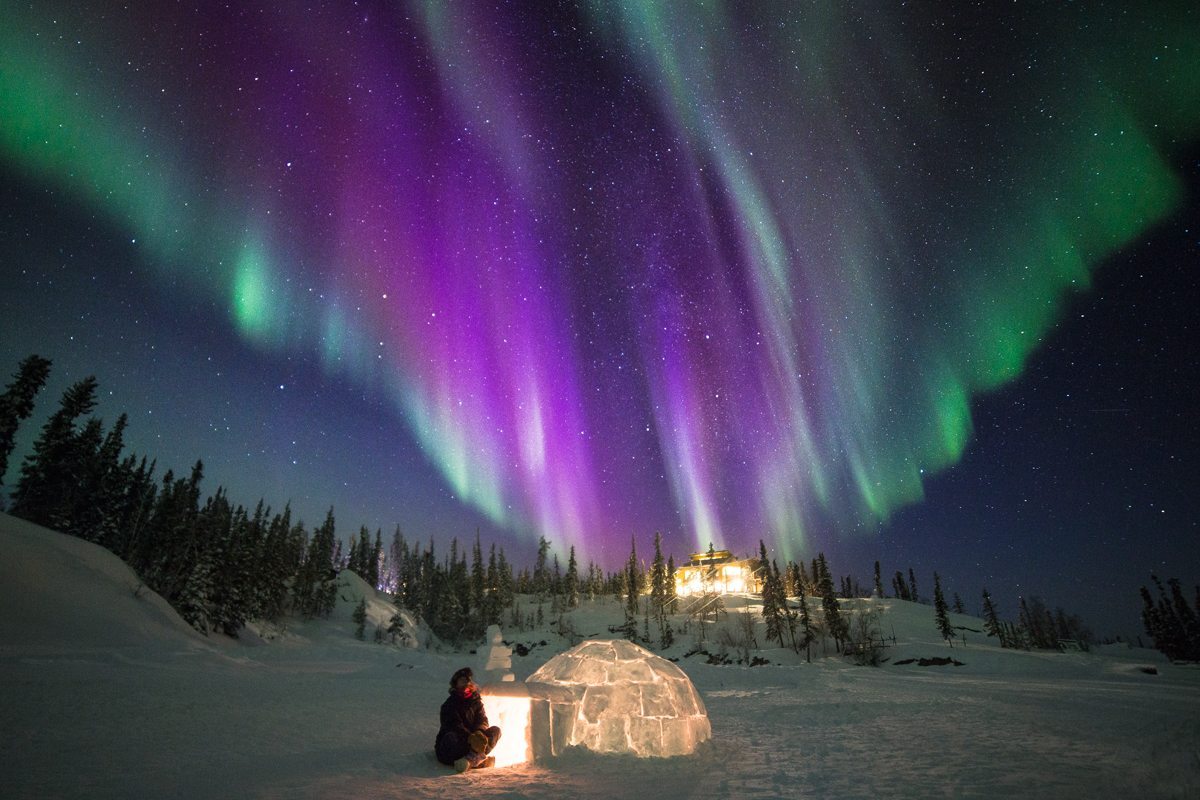 WHAT THE CRITICS SAID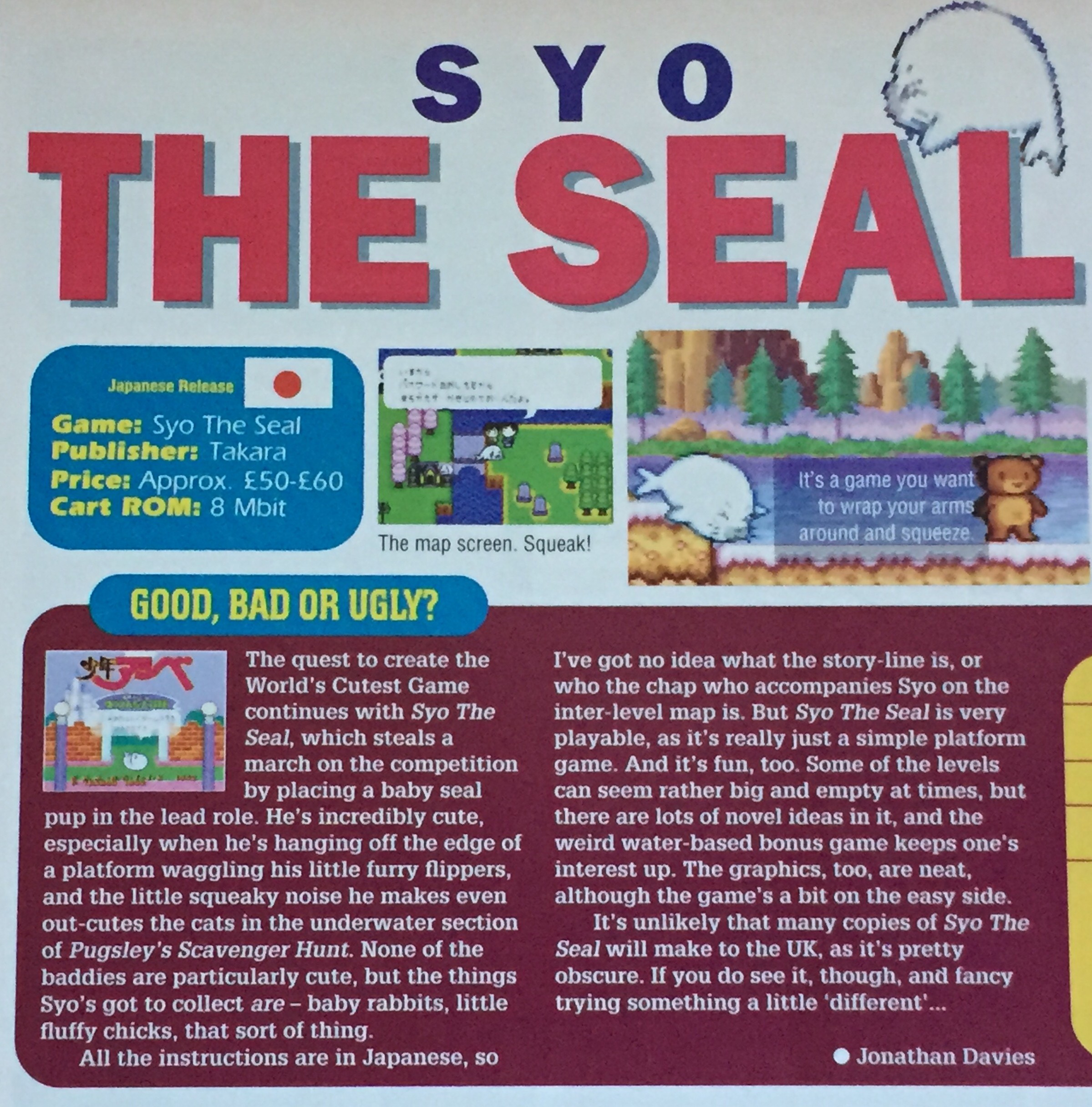 Super Play, who erroneously referred to it as Syo the Seal, gave Shōnen Ashibe a very respectable 79% rating. It remains a fairly obscure game to this day, but those who have played it have shared similar sentiments. It's certainly not bad and has its moments here and there.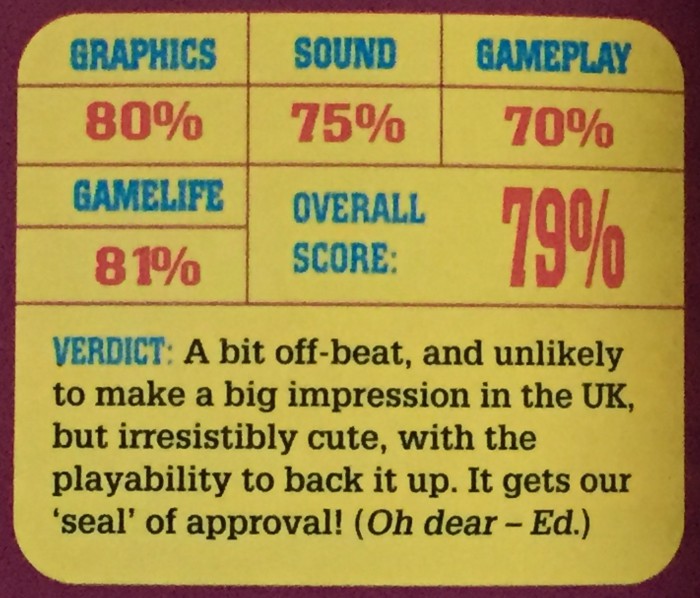 CLOSING THOUGHTS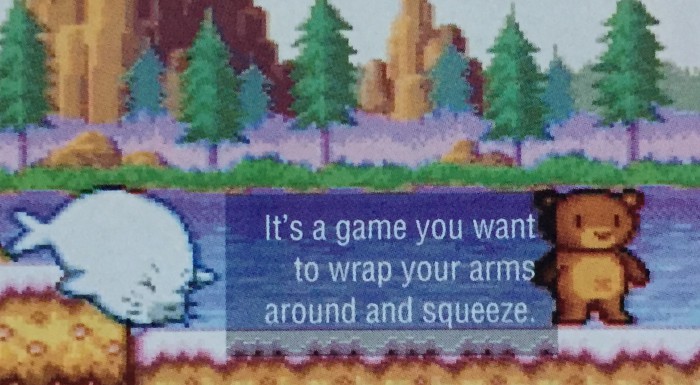 Not shabby — surprisingly somewhat solid even — yet nothing worth writing home about. The graphics are nice; they're simple yet colorful and charming in that Japanese sort of way. The music isn't bad though it gets sugary sweet in spots to the point it can quickly become a bit annoying. All in all, Shōnen Ashibe is a great choice for kids. Older players probably won't dig it as much, but you might find yourself a bit surprised at how well it plays if given the chance.