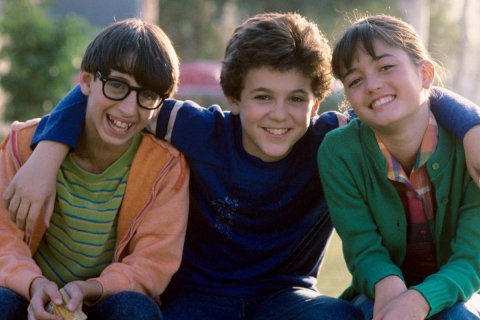 There's something special about having a best friend growing up. Someone you can truly call a best friend unequivocally. A best pal who sticks with you through thick and thin, good and bad, highs and lows. Nothing completes a healthy childhood like having a best buddy. And if you were lucky like me, you had one growing up. This is a tribute to my childhood best friend, Nelson. The greatest times we shared, the coming-of-age adventures of our youth, the falling out, the reconciliation and the most recent events that transpired between us not long ago…
SEPTEMBER 1988: DAY OF RECKONING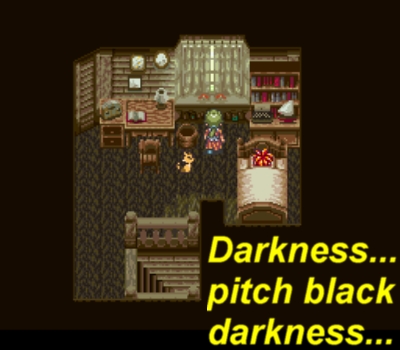 In a second, streams of sunshine. I heard a muffled voice that rose like a crescendo.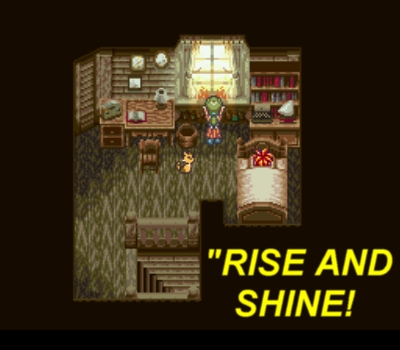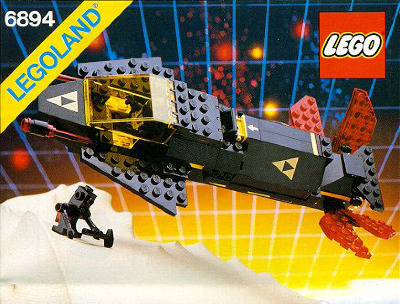 Great. Armageddon had finally come. The inevitable, as it were. No longer was I a free man. No more watching cartoons all day long. No more playing in the backyard with my brother's Lego toys while he toiled along at school. I would wave good-bye to my brother and watch him disappear down the block before making a mad dash for his precious Lego stash (which he rarely let me touch in his presence). The sleek black spaceship called THE INVADER had more planets to conquer and it needed me to help it do that. Was I ready to give all of that up? Hell no. But you know what they say about Armageddon — it's always got a face and a name. And now, a date as well.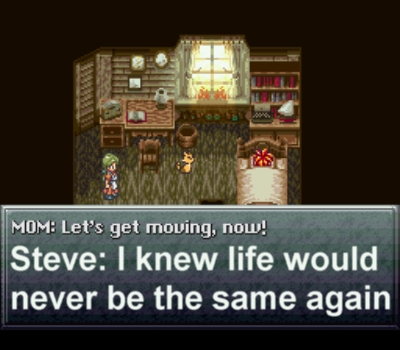 Somehow, my mom managed to drag me to Room 1 by eight sharp. I sat in the corner, arms crossed with a scowl carved on my face. And it was then that I noticed a chubby boy sitting in the opposite corner who looked like he wanted to be there even less than I did. By the end of that week, the two of us became friends. Best friends. Nelly and I.
THE EARLY '90S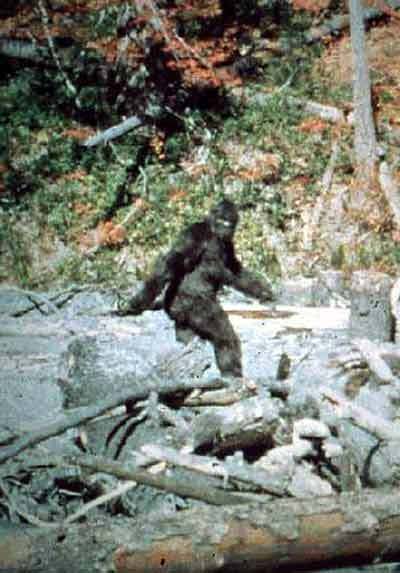 Nelson and I had so much in common. We both loved monsters, ghosts, video games, wrestling, cartoons, TGIF, Are You Afraid of the Dark? and the list goes on and on. We lived only two blocks away from each other. On my way to school each morning, I would stop by to pick him up. After school, if he wasn't at my house, I was at his. My mom often took us to the library. Nelly and I used to borrow all the monster books we could find. My local library had a small monster section that we often raided as though we owned it. And maybe we did. To this day I still vividly remember borrowing the Godzilla book and others from that classic Ian Thorne series. I also remember us believing in those infamous Loch Ness Monster and Bigfoot photos that we found in the library.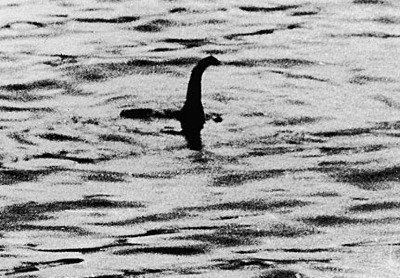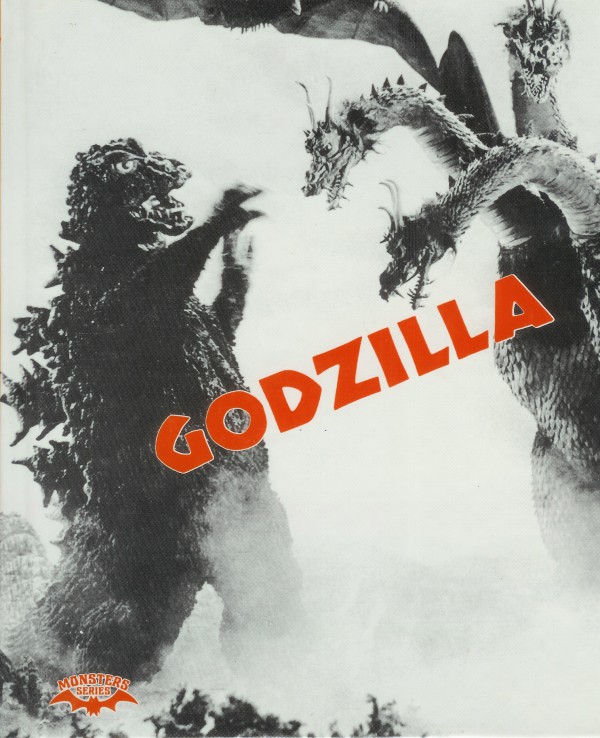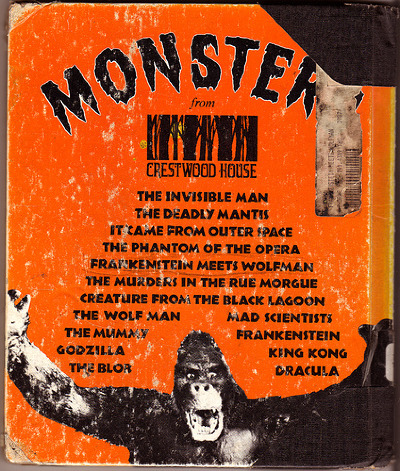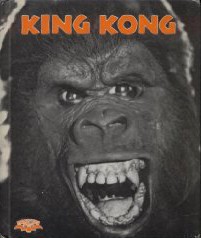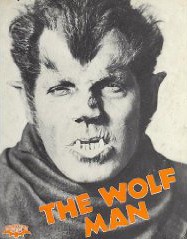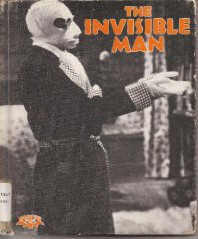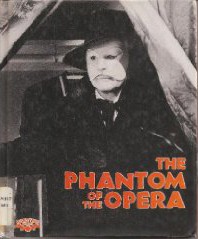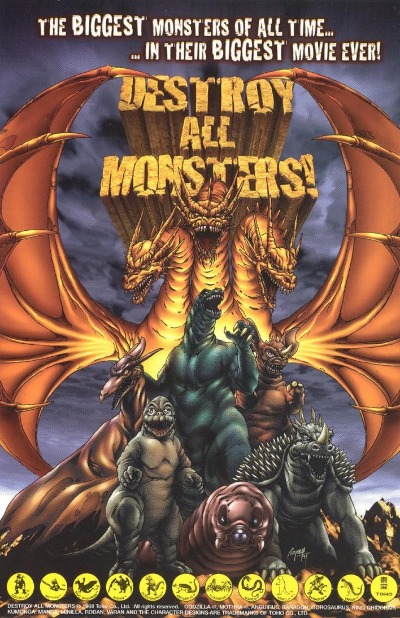 We watched all of the Showa era Godzilla movies together except for one: Destroy All Monsters. We read in a monster book somewhere about how Destroy All Monsters featured "all the TOHO monsters in it." It then became an obsession of ours to track down a VHS copy, but at the time it proved very difficult to find. It's not like today where with the power of the internet almost any obscure movie can be resurrected from the ashes. Oh no, back then it was the Wild, Wild West. We never did manage to track down a copy of DAM. I remember the author's comment on DAM to this day. Nelly and I were flabbergasted when we read, "The movie is sadly not as good as one might hope."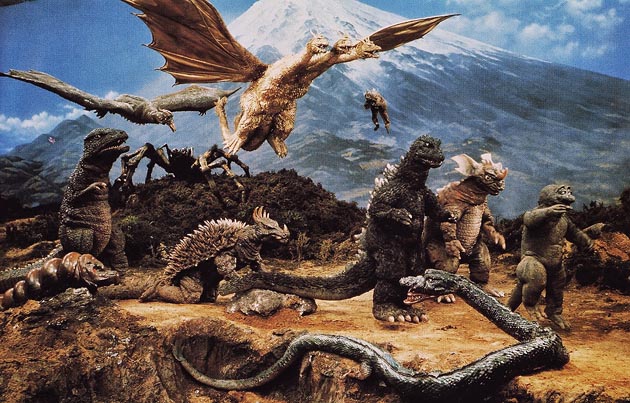 Nelson and I grew livid and defensive. "No freaking way! ALL the monsters are in it! It CAN'T BE ANYTHING BUT AWESOME! YOU BLIND JERK!"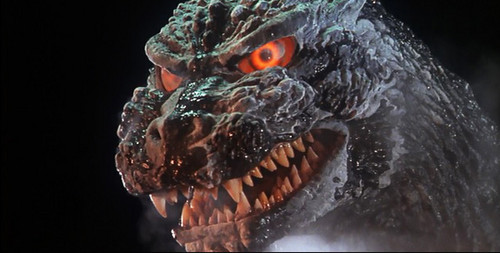 Many years later I finally caught DAM when it was released on a larger scale. I have to say I agree with that author after all. So buddy, if you're reading this somehow, I take it all back. On a side note, Nelson and I caught the opening night showing of Godzilla (2014) and it was glorious. Can't wait for the 2019 sequel.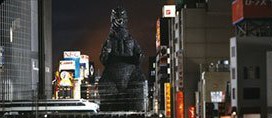 THE BURIED NOTE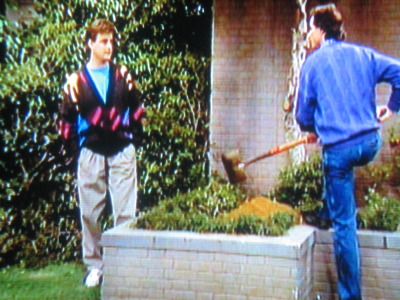 Sometime in 1991, Nelson and I had the idea of burying a "Best Friends Forever" pledge in my backyard. We printed our names in blood (or at least, a sharp #2 pencil anyhow) and truly believed that in doing so we would remain best friends 'til the end of time. Ahhhh, the innocence of being eight. As we were preparing to dig a hole in my backyard, a booming voice rang. It was big bro. As big brothers often do, he spoiled our plans. The note, sadly, was never buried.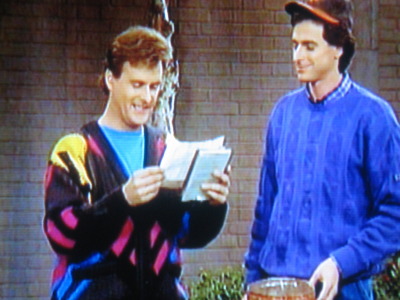 THE LEGEND OF THE MASKED MANIAC!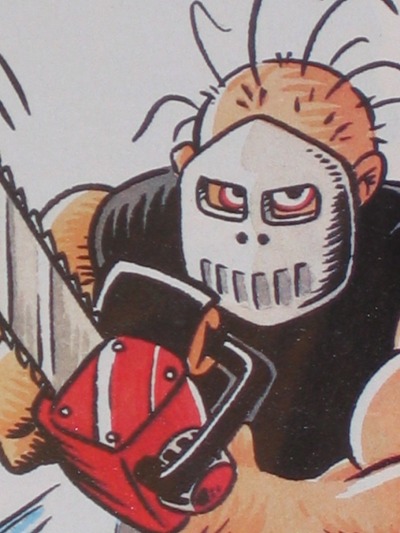 Back in 1992, Nelson told me a story that haunted me for weeks. In our hometown, according to him you understand, there was a maniac on the loose. On the prowl. Believed to be… at large. Again, according to Nelson, mind you. He wore a white hockey mask and wielded a horrific chainsaw. He was… THE MASKED MANIAC. Of course, a part of me knew my best friend was just spewing crap, but a small part of me grabbed and held on to the story. So imagine our shock and delight when we first saw Stanley Decker the following year in Zombies Ate My Neighbors. HOLY CRAP! It was Nelson's MASKED MANIAC come to life!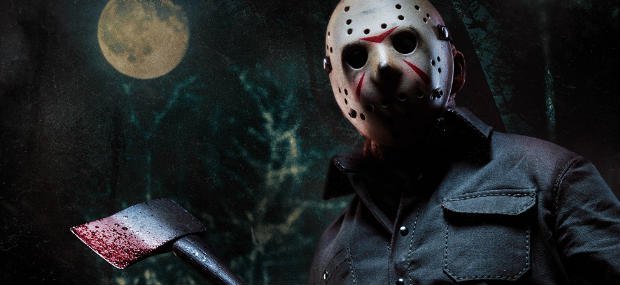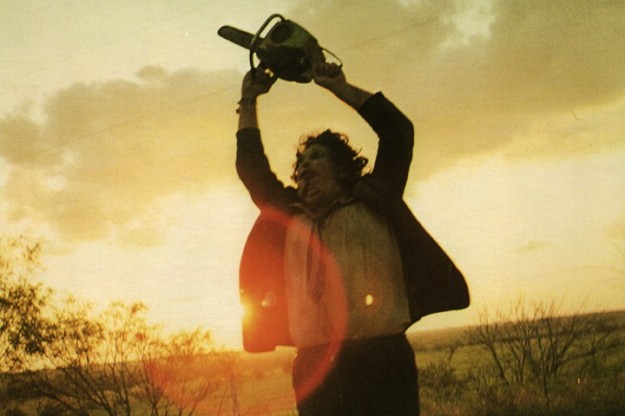 The Masked Maniac became our little in-joke as the years went by, and I still believe The Masked Maniac is the world's greatest slasher movie yet to be made.
THE GOLDEN AGE OF FIGHTING GAMES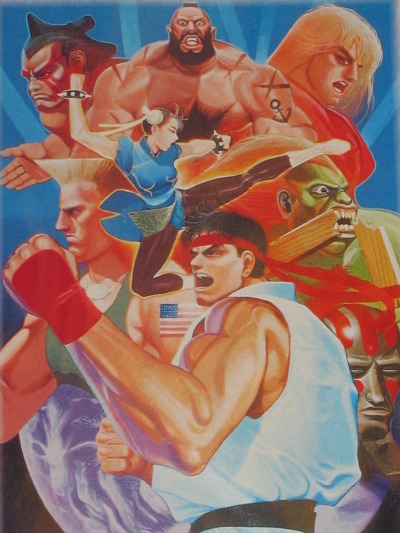 The Street Fighter II craze hit the nation in 1991. Nelson and I fell in line but it was really World Heroes in 1992 that we truly adored. We both knew Street Fighter II was by far the superior game, but we sort of adopted the lesser touted World Heroes as one of our own. While the lines for the Street Fighter II cab went out the door, Nelson and I were perfectly content playing World Heroes with little fanfare. Nelson bought the SNES port in the fall of 1993 and we played it to death.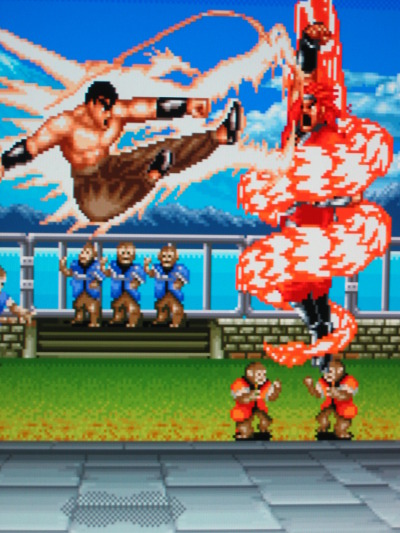 One of my favorite gaming memories came in late 1993 when both Super Street Fighter II and World Heroes 2 were jousting for arcade supremacy. On a rainy as hell Saturday morning, my dad dropped Nelson and me off at this gigantic jack-of-all-trades hobby store. I'll never forget how my dad stopped the car right in front of the store, how Nelly and I streaked out of the back seats and to the safety of the store's awning but not before the downpour managed to soak our jackets. Upon entering the humongous hobby shop, we wiped our feet and were immediately greeted by the soft Norwegian tunes of Erik's stage from World Heroes 2. It's just one of those simple little moments that stick with you forever. One of those magical childhood moments that even now as an adult you can still see vividly happening in third person.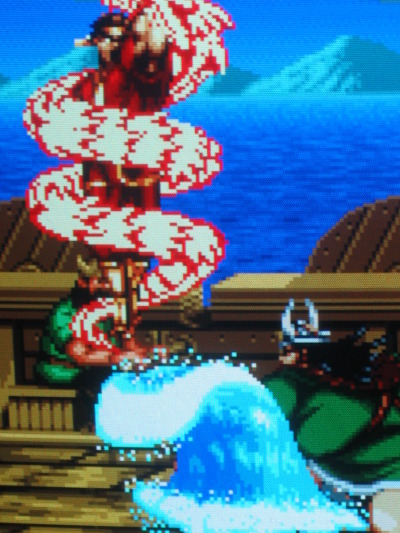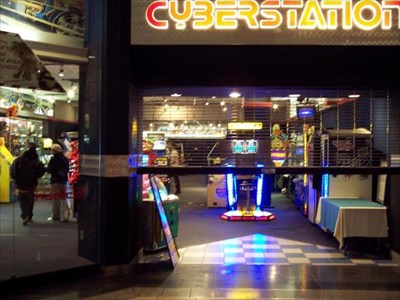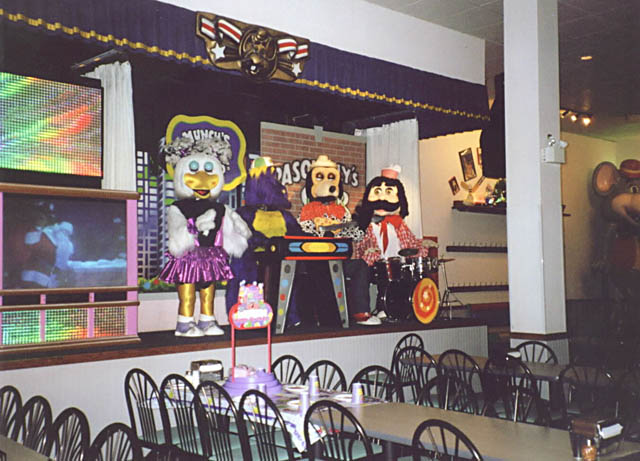 THE FALL OUT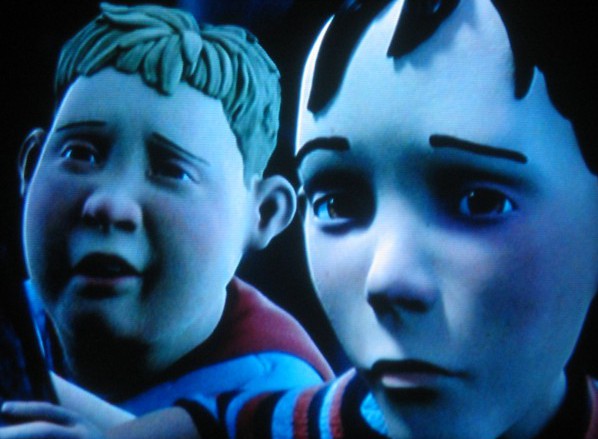 A lot changed in September 1992. I was a 4th grader in a 3-4 combo class that school year. Meanwhile, Nelson was in a standard 4th grade classroom. For the first time ever, we were separated. I met Timmy and Jerome, two third graders in my combo class, and we became good friends right away. At lunch I didn't know whether to hang out with Nelson and Manny, or my new friends, Jerome and Timmy. I ended up hanging out with Jerome and Timmy more. Not surprisingly, this drove a riff in my relationship with Nelson. The line in the sand was drawn. It's possible we had a fight prior to this which led to me picking Timmy and Jerome over Nelson and Manny, but I can't quite remember the finer details.
Later that school year, things began to sour between me and Timmy. Somehow, we went from good pals to bitter rivals. This divided Jerome and our little three man clique disbanded as quickly as it formed.
THE FIGHT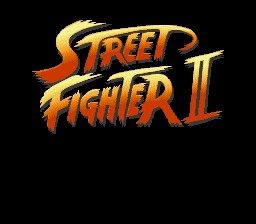 Around December 1992, my teacher had each of us make a shoe box diorama. The box had to be decorated with things you liked. I chose my family and wanted to depict a typical lazy Sunday afternoon. My mom cooking in the kitchen, my dad reading the paper in the den, and my bro and I playing Street Fighter II on the SNES in our living room. Doesn't sound bad on paper… until you factor in the cheap cut-out paper I used to represent everything in my shoe box. I'll be honest, I didn't do my best on that one…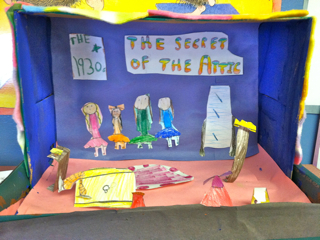 Timmy, on the other hand, used grand 3D models: small dinosaur toys littered his diorama along with a pleasant looking volcano perfectly situated in the middle. Trees, even! It was a lush depiction of the Jurassic period, no doubt about it. He earned an A while Ms. Holly was kind enough to give me a C. Timmy's shoe box sure bested mine, but it was what he did later that day that made me snap.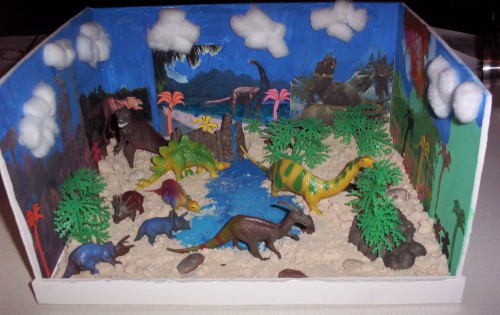 "What grade did you give Steve?" he asked Ms. Holly annoyingly.
"Timmy, that's inappropriate to ask."
"Did you fail him? Did you?"
"Timmy! What did I just say?"
I sat there and watched as Timmy grinned his stupid fat grin.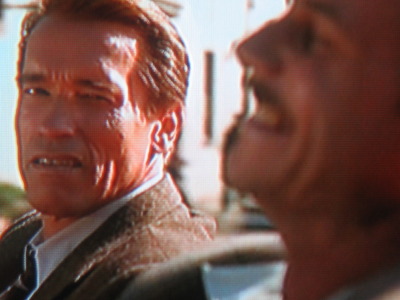 I glared at his scrawny ass from my seat. I saw the stupid bastard grinning like a Cheshire cat as he continued to pester Ms. Holly to spill the beans. He came up to me at the end of the day with his usual smug expression looking all arrogant and cocky.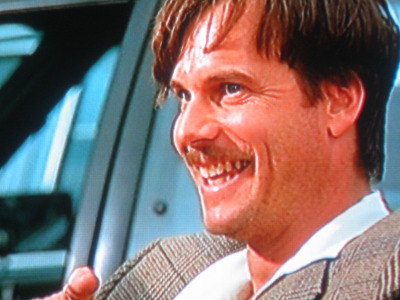 "Steve, you know what, actually, your shoe box isn't THAT bad… I mean, you really did justice to your family… after all, they're all so… lifeless!"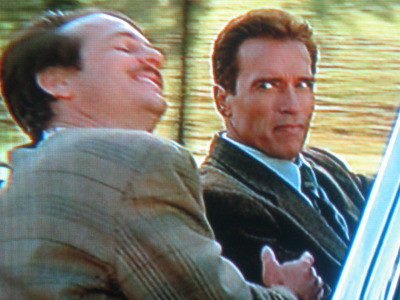 And that's when I snapped.
Timmy had crossed a line he could not return from. But since we were still in class, I had to restrain myself well enough not to kill him then and there. Instead, I sat quietly in my seat with the rage festering inside. My eyes were glued to the clock counting down until the end of the day… just a few more minutes…
Finally…
*BELL RINGS*
As soon as Ms. Holly excused my table, I bounced out of my seat like I was sitting on a spring. Storming out to where Timmy already was, he turned around, saw the intense look in my eyes and he knew IT WAS ON. He flinched right before I sprinted after him. He zipped through the school courtyard like a little jack rabbit, but I was right on his tail.
Down the 3rd grade sector we ran. No one attempted to stop us. Hell, I didn't even see anyone around as everything suddenly became a blur and Timmy was the only concrete image I could make out. It was one of those out-of-body experiences. Not before long I managed to grab his shirt. I felt the life being sucked out of his puny body as I pinned him against the wall. Peering deeply into his eyes, I saw the resignation in it. He didn't struggle, didn't whimper.
It was the look of the lamb… right before the slaughter.
"Don't you ever — EVER — insult my family again!"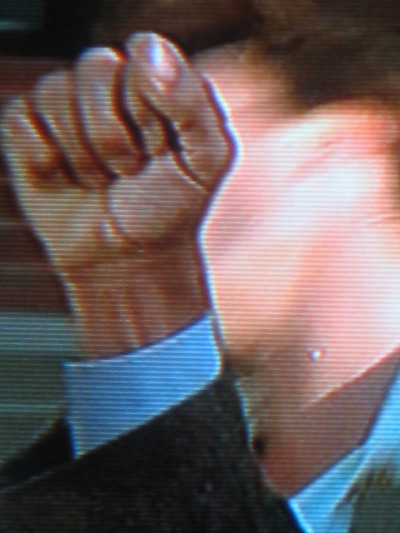 I let his limp little body go. He held his left cheek as he walked off with his tail tucked between his legs. Timmy never messed with me or my family again following that.
I'm not saying violence solves issues, but at the time it just felt right. I defended the honor of my family's name. The second half of that school year, Timmy kept his distance and I went back to being best friends with Nelson and Manny — the guys I should have stuck with all along. I guess at some point, every relationship has to go through the fire. Then, and perhaps only then, do you know what's what.
BACK IN BUSINESS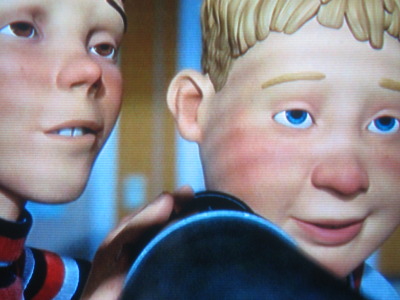 The very next year saw a reunion — Nelson and I were in the same 5th grade classroom together. The band was back, baby! 1994 turned out to be the best year of my childhood. Nelly and I were ten, and ten is a funny age, you know. Some days you feel like you're five, and other days you feel like you're 15. It's a time to relish the twilight years of your childhood, as well as a time to look forward to all the teenage turmoil to come. Not only were we reunited but we also had the two prettiest girls in the whole school in our class: Jennifer and Elaine. Elaine was the "Prom Queen" type. Jennifer was more like the classic Girl Next Door. She was my version of Winnie Cooper growing up.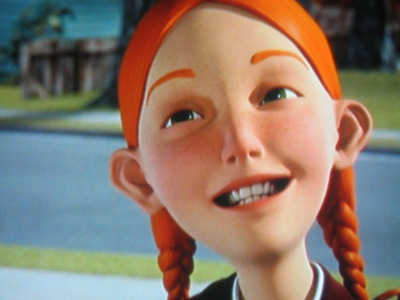 One spring day after school somehow, the four of us found ourselves walking home together. We never did this before and we never did it again, but there was magic in the air that day. All our friends shot us jealous and stunned looks as they watched me and Nelson escort the two cutest girls home. I remember us walking through the school's huge baseball field just taking it all in, enjoying the sunshine beating down on us and shooting the shit with the two hottest girls in the entire school.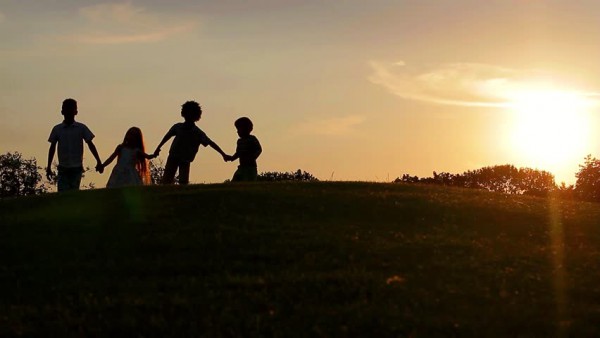 LAST MAN STANDING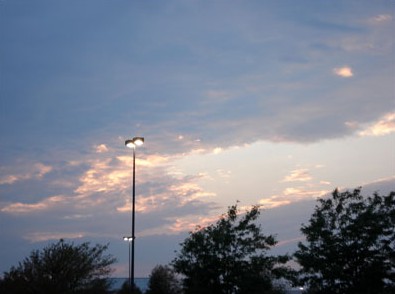 Nelson and I were surrounded by a cast of characters. We were good friends with Manny and Jonathan but Manny and Jonathan didn't get along. Jonathan was the new cocky kid in town. Manny didn't appreciate that. For weeks we felt their budding rivalry build until finally, one fateful dreary day it came to a head.
During that lunch period, we were eating our Lunchables and drinking our Capri Sun pouches when the fireworks started AGAIN between Manny and Jonathan. Manny then challenged Jonathan to a game he deemed "LAST MAN STANDING." It was the challenge to end all challenges. Manny and Jonathan would take turns doing something crazy and then the other had to copy. Whoever fails to do so first loses. The LAST MAN STANDING wins. Manny started it off by sliding down the slide head first. Jonathan followed suit. I winced as his head landed awkwardly on the tanbarks. But in typical cocky Jonathan fashion, he brushed the dust off and asked Manny, "Is that all you got, tough guy?"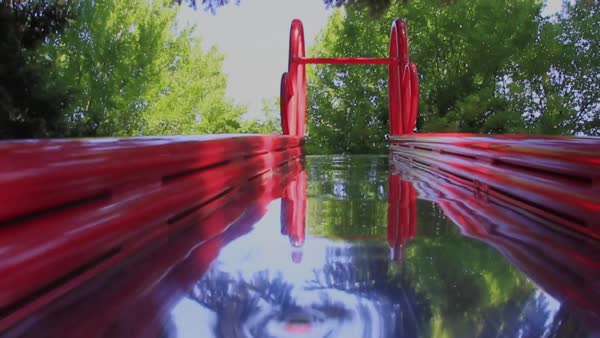 It was Jonathan's turn now. He stood there on the tanbarks, bent his knees and fell backward. He landed awkwardly and got up gingerly, rubbing his back. He grimaced and grinned at the same time. "Try that!" he yelled at Manny. Manny then placed both arms on his shoulders, crisscross style, and did a full on trust fall. No bent knees. No cheapies. It was the real deal. He shot back up like nothing happened. The dude was Wolverine. Now it was his turn. But not before Jonathan could shout, "LET'S SEE WHAT YOU GOT!"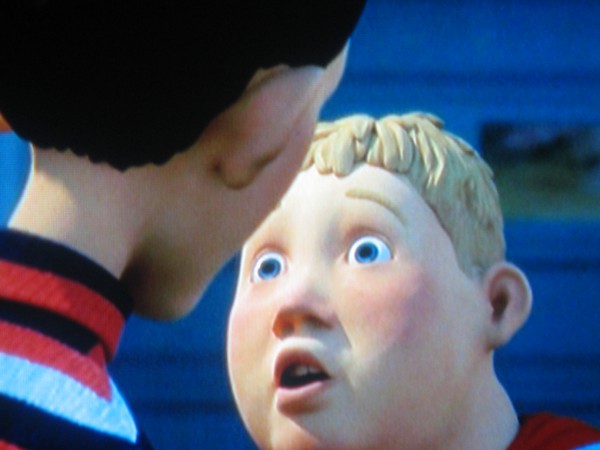 Rookie mistake. Jonathan didn't know Manny like we did. And that's when Manny went for the kill.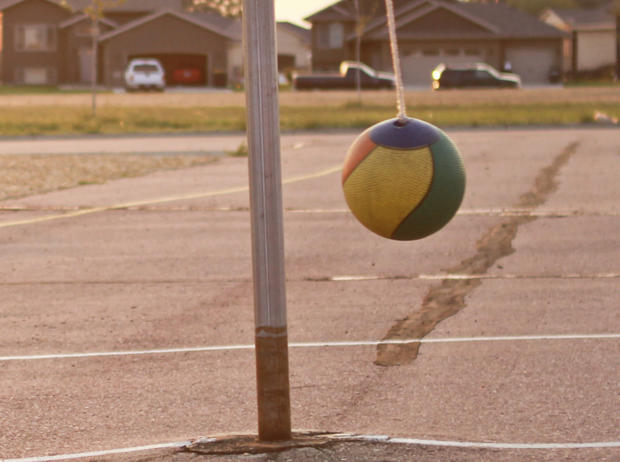 Jonathan, Nelson and I found ourselves standing at the base of the first tetherball set. There were a total of six tetherball poles in all, each separated by 10 feet. Like a man possessed, Manny sprinted to the opposite end. We stood there staring on in bewilderment wondering what he had in mind. I'll never forget what I saw next. Manny began charging 200 miles per hour with his right arm fully extended. You could hear the sickening SMACK of steel on bone as Manny streaked past all six metal poles. The sight of his arm jerking backward at a 75 degree angle following each pole made me cringe. After Manny was done, he stood there beaming not five feet away from us. He gestured to the end of the first tetherball set as to say, "You're next."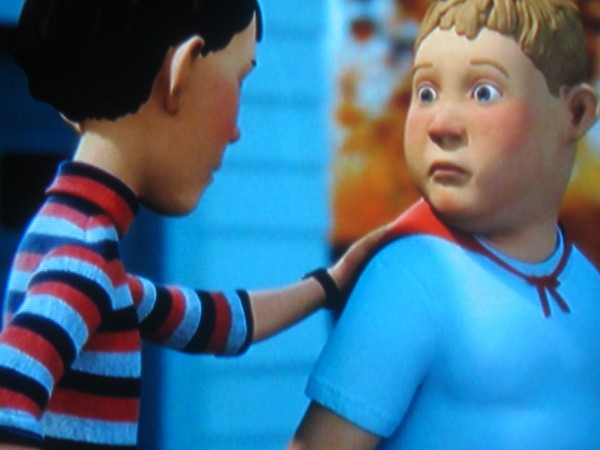 Exasperated, Jonathan threw his arms in the air and yelled, "You crazy son of a bitch!" Nelson and I watched as he walked off. There was only one thing left to do: we raised Manny's arms in the air and declared him the undisputed champion.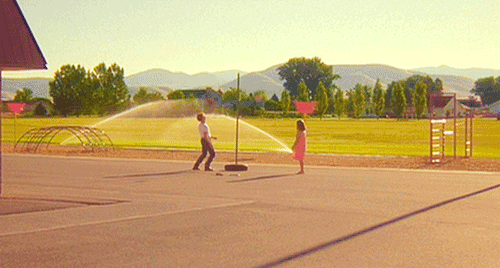 HALLOWEEN HORROR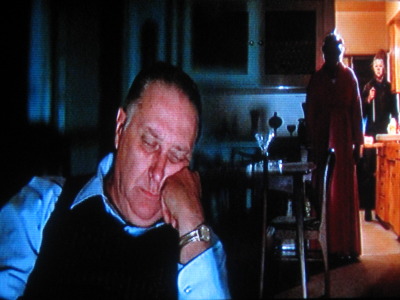 Nelson and I share a passion for all things Halloween (both the movie franchise and the actual day). Anything that had to do with monsters, ghosts or ghouls, we were there.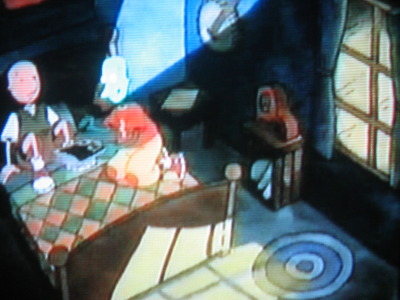 Every October Nelly and I cranked up our year-round monster love to the max. Telling ghost stories in our rooms, watching horror movies, reading the latest FANGORIA issues — it was such a great time to be 10 years old and have a like-minded best friend.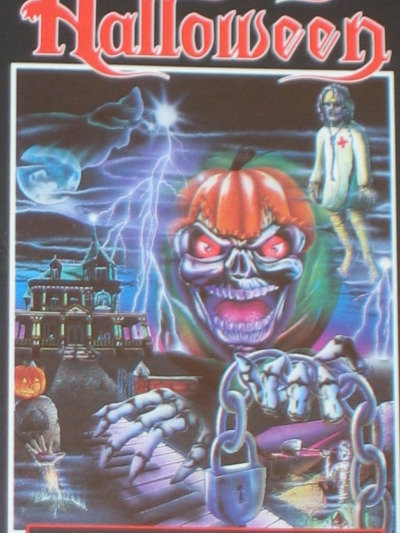 We entered a phase where we were obsessed with collecting as many horror cassettes as we could. I'll never forget this one in particular — "Sounds of Halloween." That cover was epic!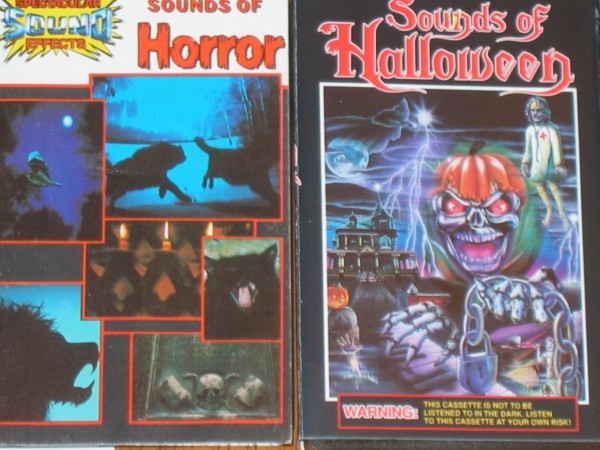 We bought these tapes thinking they were taboo. We'd sit in Nelly's room, close the blinds and listen to them while swapping ghost stories. I also loved the cheesy warning labels. Looking back on it all, these tapes weren't that great, truth be told, but it was a time capsule. A sign of the times and days of innocence.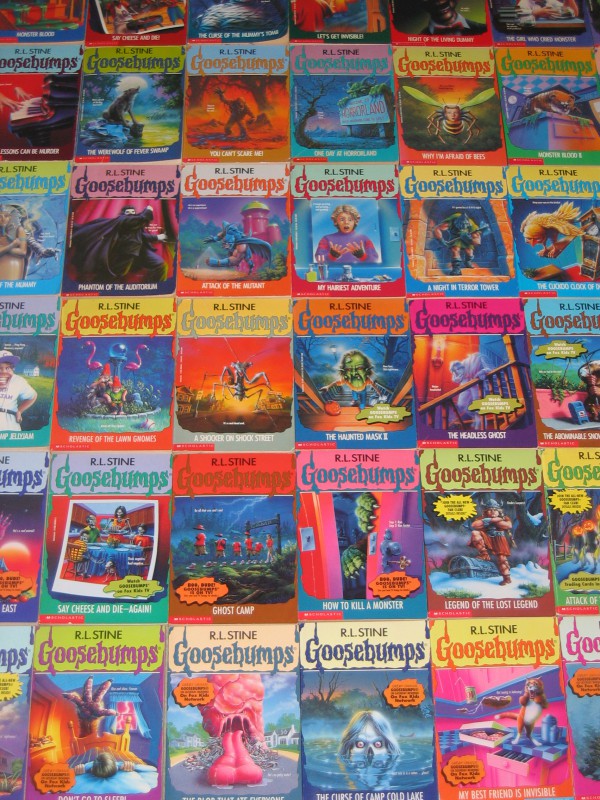 Speaking of things that go bump in the night, we were obsessed with Goosebumps. It was kind of the Harry Potter of the '90s before Harry Potter.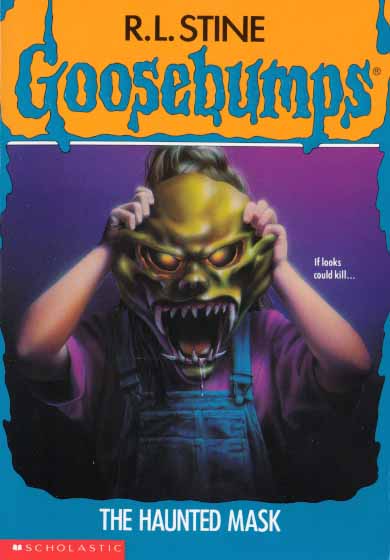 Nelson's favorite was The Haunted Mask.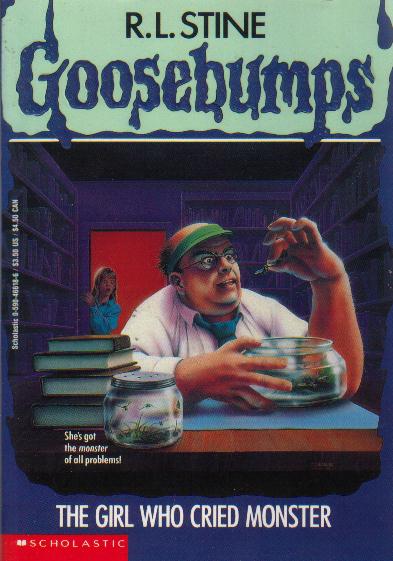 And this was mine.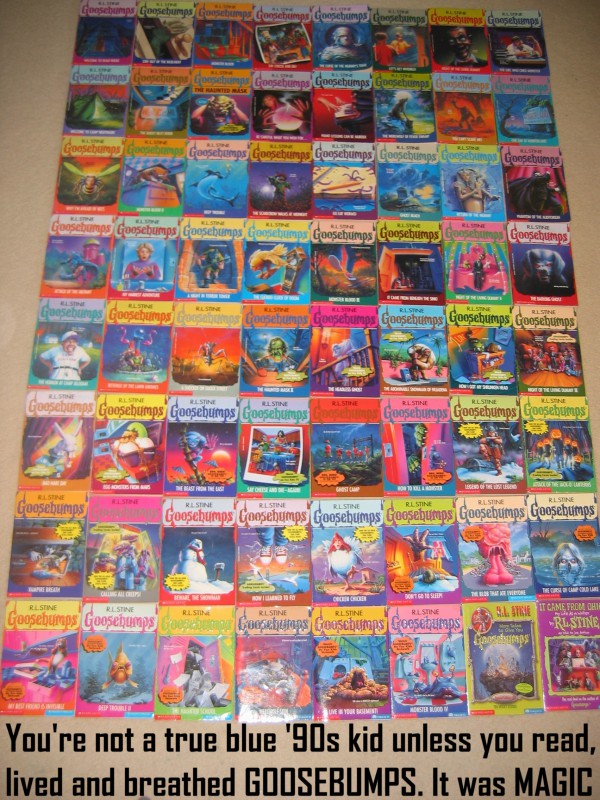 From that point on, I was hooked. Nelson and I had a friendly competition where each month we'd see who could read the latest Goosebumps edition first. Made for some fun times. Half of the fun was discussing it with your best friend afterward.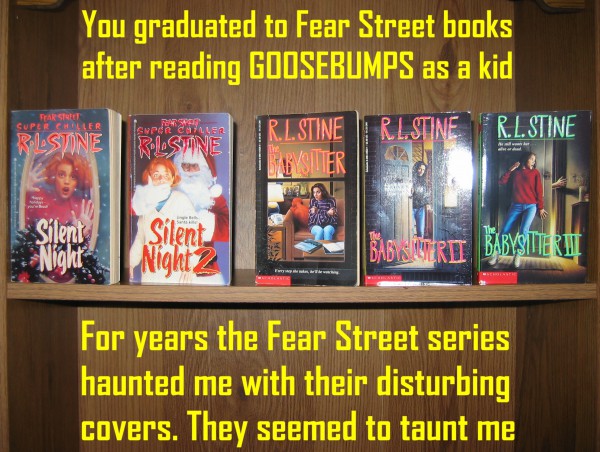 I remember seeing these at the local library with Nelson. We always psyched ourselves out and made these books scarier than what they really were. It was all part of the fun.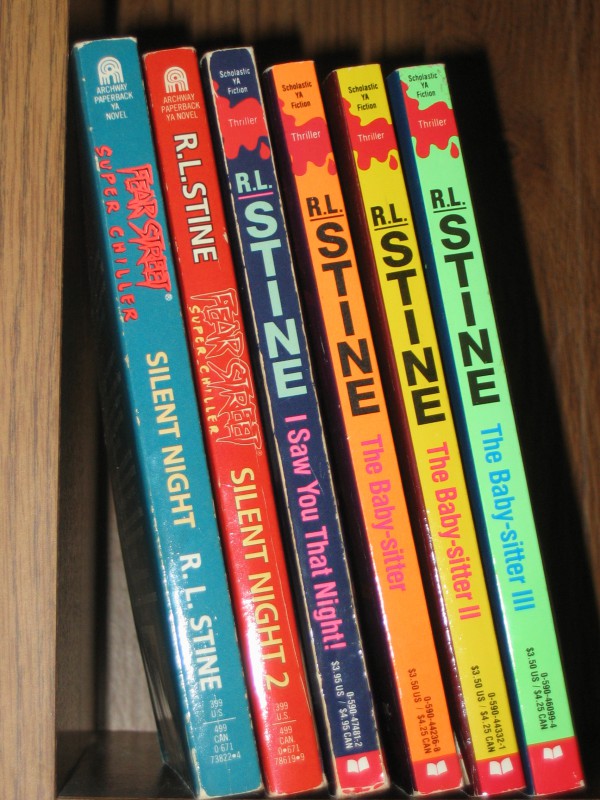 It was just a magical time. You'd go to the arcade with your best friend to play all the latest fighting games. Then you'd swing by the local book store to peruse the latest EGM and GameFan issue before making your way to the back of the store where they had R.L. Stine's latest and greatest. Whether you were into Goosebumps or Fear Street, it always made for a good time with your best pal.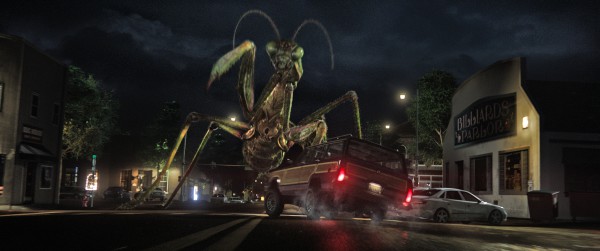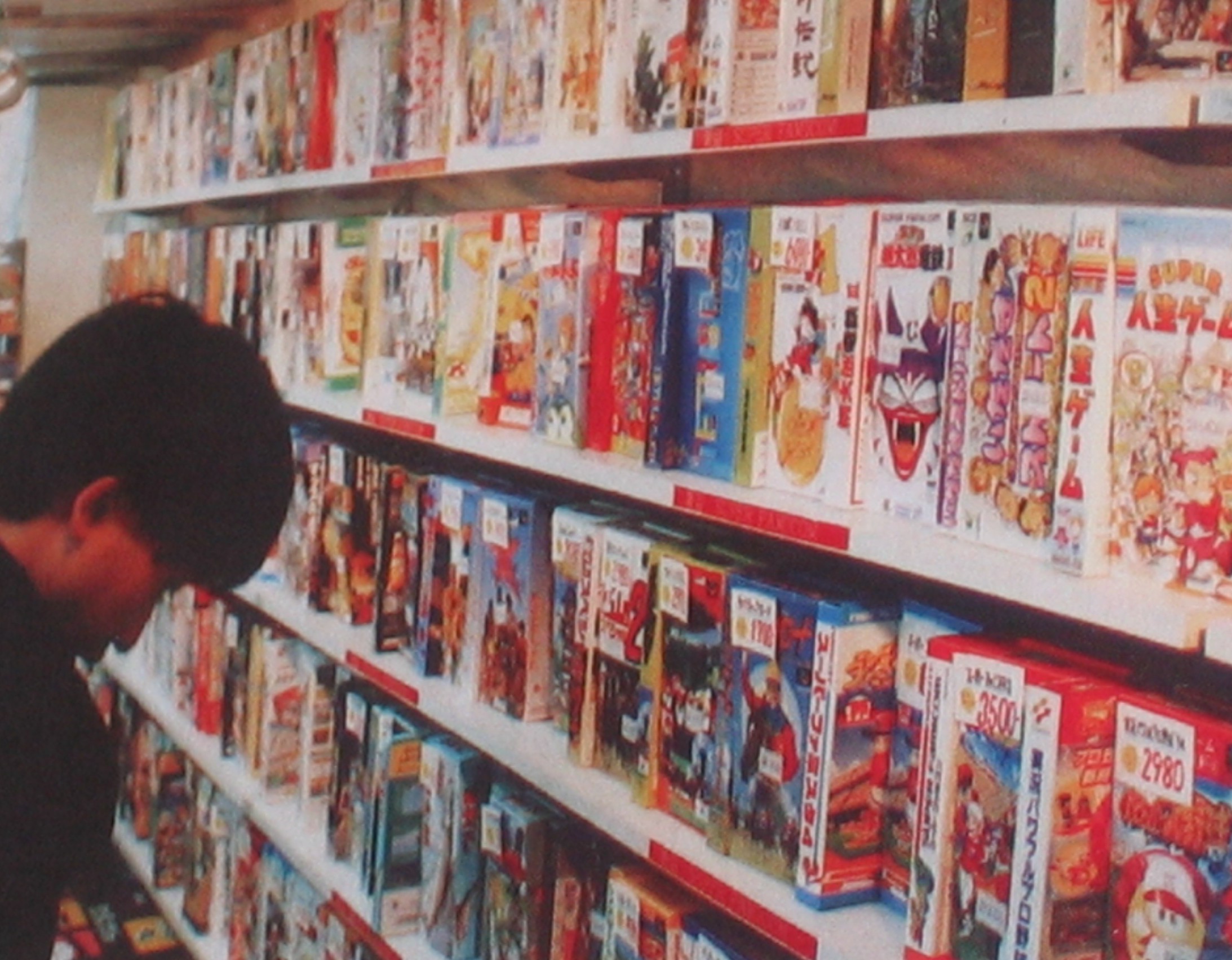 In my hometown growing up, Game Hunter was widely revered. It carried nothing but video games and anime (hell, even a few arcade cabs). Everything from handhelds to Neo Geo, you name it, they had it. Best of all, they even carried import games. Japanese versions of games you couldn't wait to play that would not be released in North America until weeks or even months later! Game Hunter was legendary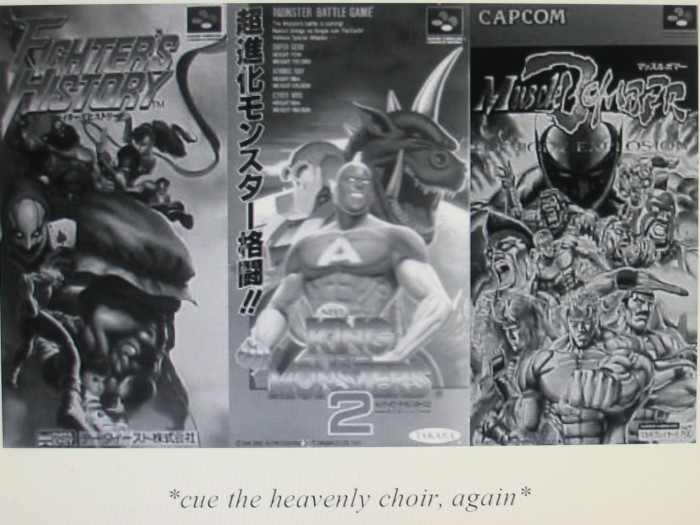 Seeing Fighter's History, King of the Monsters 2 and Saturday Night Slam Masters (Muscle Bomber) sitting next to each other atop the highest shelf that fateful June Saturday afternoon of 1994 is a story for the ages. And of course, it all happened with good ol' Nelson by my side.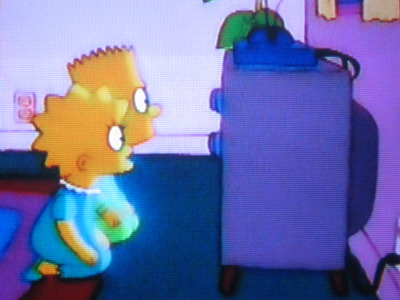 Nelson rented Fighter's History and I chose King of the Monsters 2. Their North American versions were still weeks away. I remember thinking that Nelly and I were the two luckiest kids in the whole town that weekend. Needless to say, we were glued to the TV like a pair of zombies that epic weekend. Great times.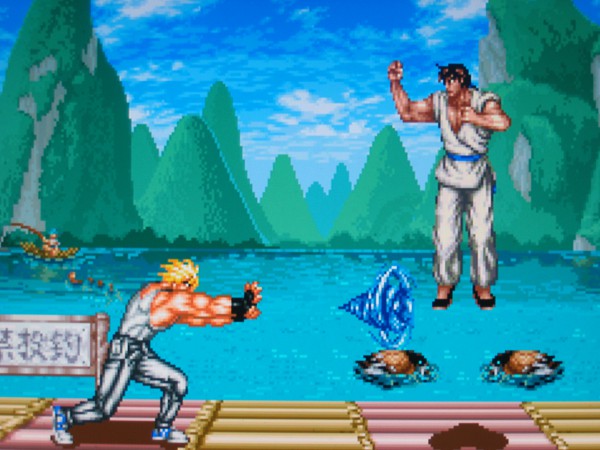 Whenever I see Lee's bucolic stage, with those damn ducks, the fisherman dipping his line lazily in the water and those moss-covered hills, I can't help but be instantly transported back to Nelson's living room on a hot Saturday afternoon of June 1994.
TWO WEEKS LATER — EGM SCORE!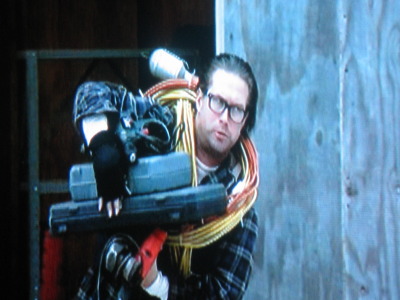 My brother slept at a family friend's house two hours away. For me and Nelson, this meant only one thing: UNRESTRICTED AND UNLIMITED ACCESS TO MY BROTHER'S EGM STASH! That very first day Kevin was gone, Nelson rode his bike over in record time. I'll never forget the image of Nelson opening my brother's drawer and seeing him pull out with both hands a HUGE stack of EGM issues. He looked like a man possessed!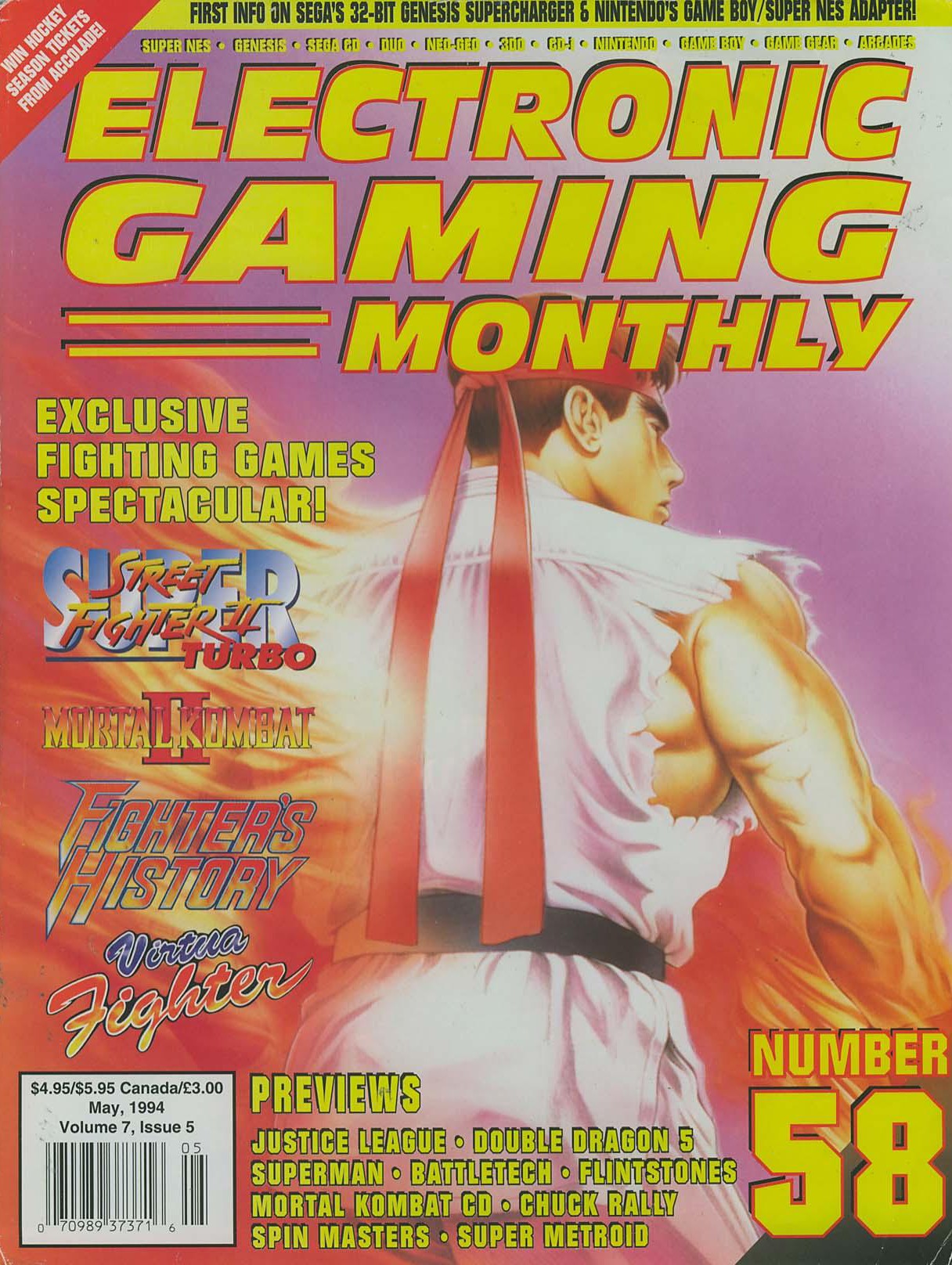 EGM in 1994 was God-like. We didn't have internet or YouTube back then so EGM was our source of news, rumors, reviews and previews. There's something inexplicably awesome about flipping through an EGM issue with your best friend back in those days. You could literally spend hours lost in those magical pages…
GRADUATION — JUNE 1995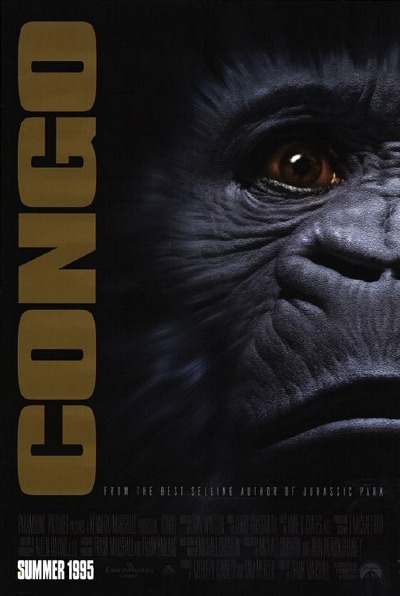 They say all good things must come to an end. In June of 1995, Nelson and I were facing our final days together in elementary school. We had a hell of a run, but it was nearing time to enter the hollowed halls of junior high. On Friday, June 9, 1995, Nelson, some other friends and I walked to the local theatre to see the opening of Congo. I remember it was our first time walking over by ourselves and we felt like such a big deal. We came late though so we had to sit in the front row and crane our necks for the entire showing. The movie kind of sucked, too, but that was besides the point. We were on the verge of a brand new chapter in our lives, but we were going to hopefully stick together through it all.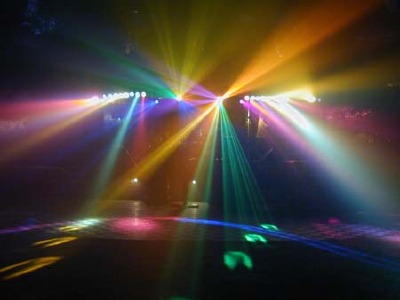 Later that night, it was our school's End of the Year Dance. We all attended but not before we all fished for reasons and excuses not to. Hey, we were 11 and it's what 11 year old boys do. But in the end we knew we'd regret it if we didn't. Seeing Jennifer and Elaine there and interacting with all our friends for the final time made it worth it. I remember a lot of multi-colored dots dancing around the cafeteria and drinking a lot of fruit punch. Talking with my friends and enjoying our final days in grade school together. The following week we graduated and I knew deep down that life would never be the same…
THE MOVE — JANUARY 1996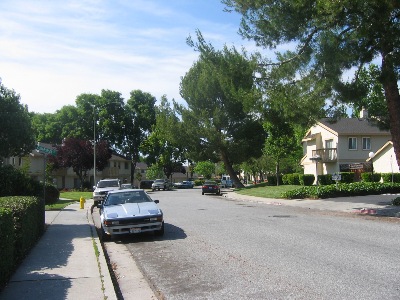 Halfway through my 7th grade year, I had to move. Even though Nelson and I would only be separated by about 20 minutes, I knew things were going to be different. Neither of us could drive and it just isn't the same as when you live within walking distance. We slowly but surely fell out of touch.
FRIDAY: SEPTEMBER 12, 2003

Now a junior in college, it was my tradition every Friday after my final class to hit the gym on campus and play pickup ball. I became obsessed with basketball (see Coach Butler and 9/11 for more). It was on this fateful Friday late afternoon walking out of the gym that I noticed a local news station on campus. Before I knew what was happening, they approached me to ask if I had any thoughts on a hot topic related to my campus. I spoke to the camera for about 15 seconds and afterward they told me I'd be on the 5 o'clock news. I raced over to my cousin's house in my old hometown to record my 15 seconds of fame. My little cousins were screaming when they saw their cousin on TV. I felt like a rock star. Feeling like I could move mountains, I decided to break the silence and reach out to my old best friend, Nelson.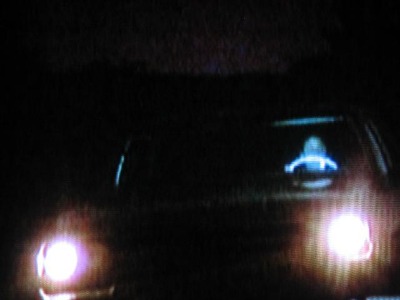 It had been two years since we last spoke. Hell, I had no idea if he even still lived at the same place. We were 20 now so there's a good chance he had already moved out of his parents' place. Only one way to find out for sure, though.
And so, it was around 5:45 on a cool early Friday evening that I swung by the old haunt. Butterflies were swooning in my stomach as I parked in Nelson's old driveway. I rung the doorbell and waited anxiously.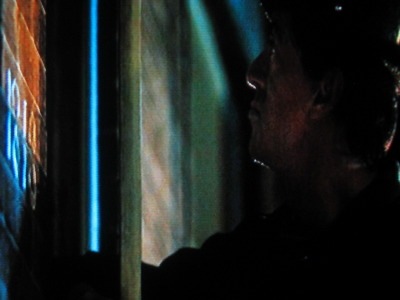 "Steven?!"
It was his mom.
"Yes! Hi, does he still live here?"
"He sure does, but I'm afraid he's out."
"Oh," my voice couldn't help hide the disappointment.
"I know it's been a while… he'd be so thrilled to see you again."
"Likewise. Please tell him I stopped by."
She invited me in for a drink but I told her I should get going. That ol' road beckons me home. As I started walking back to my car, a huge black Toyota truck came roaring into the driveway. We both stared at each other stunned for a second.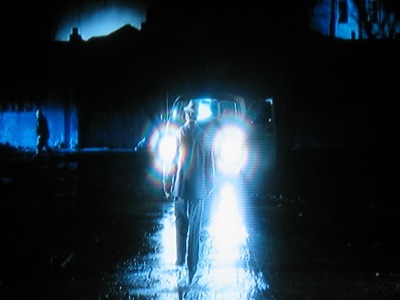 "STEVEN!? Holy shit, how long's it been?!"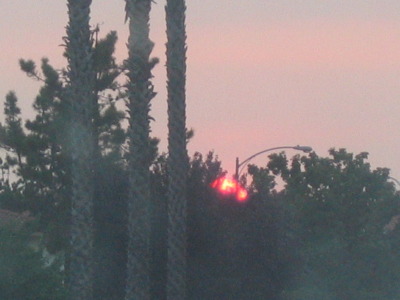 We went to his backyard, the same one where Nelson and I spent many hours of our youth during the dog days of summer, and we caught up on the past couple years of our lives. The skyline was beautiful. The sun was just dipping over the horizon with a light September breeze gently greeting us every few seconds. That evening Nelson and I talked. About the good old days. About Elaine and Jennifer. About college. We talked about LIFE.
It wasn't all rosy, though. I found out that evening that Nelson had dropped out of college. He felt directionless. He also took up smoking and not just cigarettes. He told me he was trying real hard to quit but it's just that — real hard. Part of me had difficulty processing the 'new' Nelson. I never envisioned him in a million years as someone who would use drugs or drop out of school. But I guess that's life. Things change and shit happens. On the bright side, Nelson was working as a part-time mechanic and making some money at least.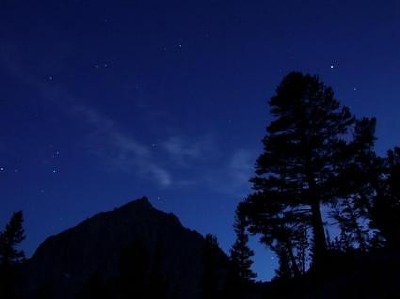 We ended up shooting the breeze for a couple hours straight as it was soon nightfall. It felt surreal to be back in the same backyard I used to patrol some odd ten years ago. Except now we were no longer 10 year old kids. No longer children of innocence. Now we were 20 and young adults. My life was on track while Nelson's was a bit more uncertain. And despite the long disconnect and "growing apart," that evening we found out we would always be friends at the very least. No matter what happens, or where life takes us, Nelly and I'll always share an unbreakable bond.
FRIDAY: MAY 23, 2008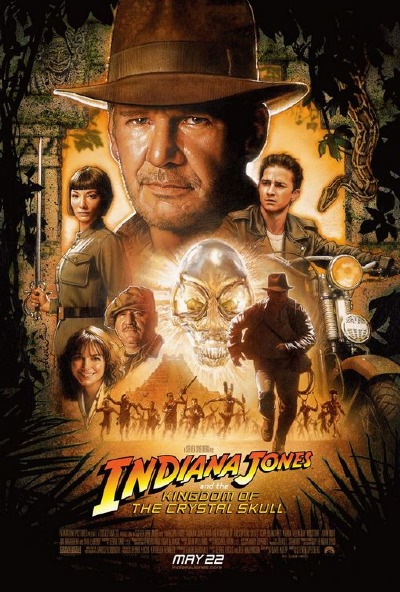 Nelson and I always have our mini-reunions after x-months of not seeing one another. On this day we decided to catch up over dinner with two other mutual friends. They were a couple — the guy lived next door to Nelson growing up and I used to have a crush on the girl back in college and possibly vice versa. Quite the interesting evening it turned out to be. The four of us shared a lovely dinner at a steak house. Afterward Nelson and I drove to the theatre to catch the new Indiana Jones movie.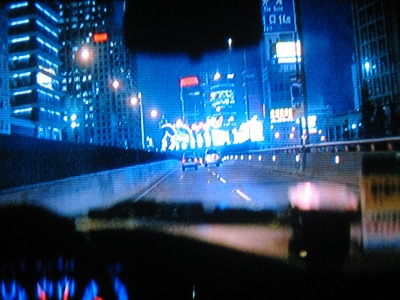 On the drive over, Nelson shared some very deep issues with me. He talked about how our friend Jake possessed such natural charisma speaking to the waitress serving us, and how much Nelson wishes he had the same ability. I encouraged him with a little pep talk and told him to keep his head up.
"Wow Steve… no one has ever believed in me like that before. My whole family's kind of written me off a little bit y'know… it's nice to see you have my back and believe in me."
I know, it was a sappy little moment, but I tell ya, Nelson is my guy. I'll always believe in him and want the best for him. It's not easy to be real like that, to open up and be so vulnerable to another person. We all have our shortcomings and having support is key. It takes a lot of guts to share something so personal.
MY KNIGHT IN SHINING ARMOR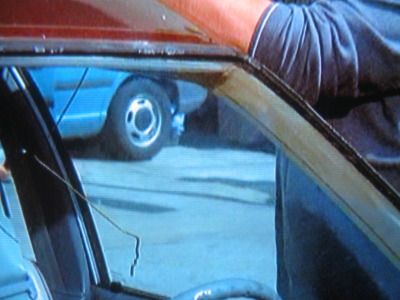 That spring 2008 semester I student taught at my childhood elementary school. Yup, the very same one where Nelson and I met and became best friends. My dream was always to return home, teach there and give back to the community. It was a blast coming back to the old digs. One day after school I went to my car and found in my haste earlier that morning I'd accidentally locked the keys in the car. D'OH! Fortunately, one of the back windows was opened about two inches. There was *JUST* enough space for a clothes hanger to maybe prop the lock open.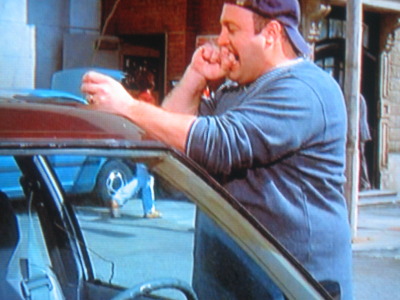 Luckily, my grandmother happened to live just half a block from where I parked my car. I walked over and she loaned me an old wire hanger. Much to my chagrin, the wire proved too weak to get the job done.
Then I called Nelson, who still lived in that same house about a block or two away from our old elementary school. After describing the embarrassing situation to him, he was on his way.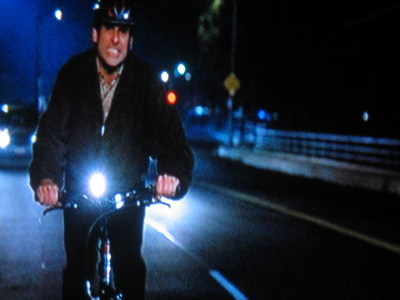 Next thing I know, as I'm standing there on the sidewalk by my car, in the far distance I could make out Nelly coming around the corner on his bicycle! The scene from The 40 Year Old Virgin immediately flashed in my mind, complete with the cheesy '80s song "Heat of the Moment" blaring in my overactive mind.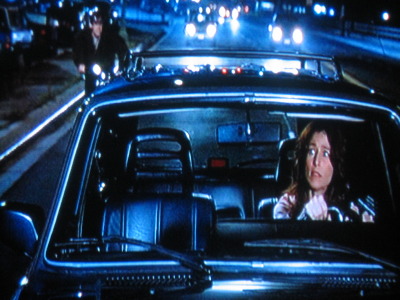 Nelson brought one of those back scratchers, and this was the result: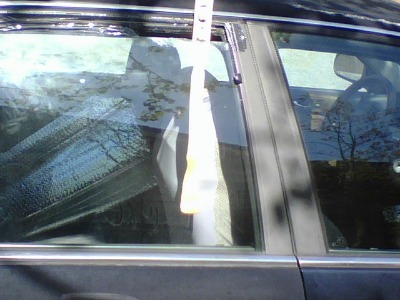 But then we applied a little force, pushing the stick down. It slid down and we managed to prop the lock open!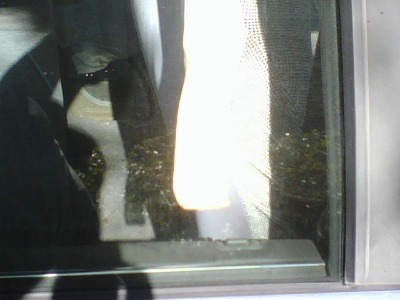 My '92 Honda had been through the wars and the back right window stopped working a while back, so it was opened an inch or two permanently. I covered it with some tape… it all looked very tacky as you can see. But this defect allowed me to skip calling AAA which I didn't have at the time. At first the stick wouldn't go in but a couple clever angle squeezes and it just barely made it through.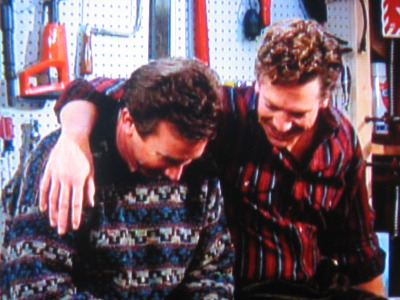 I treated Nelson to lunch afterward where we laughed about this incident and just talked about life, carrying on our conversation from a few weeks ago. There's something about connecting with someone who knows your history as well as you yourself do. There's something very special about that.
FRIDAY: MARCH 26, 2010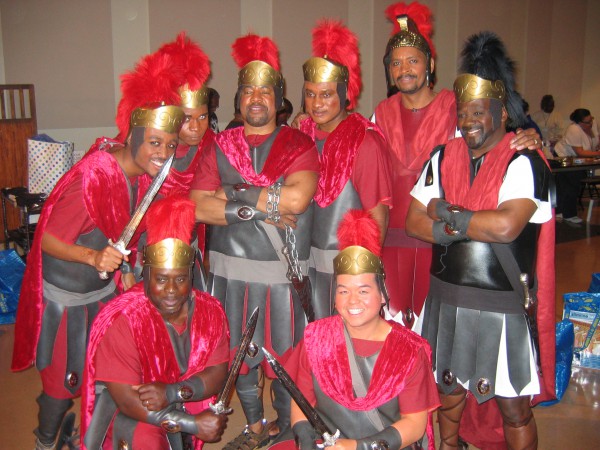 While I studied to earn my teaching credential in college, I minored in Theatre Arts. I've always been fascinated by acting, and I love the camaraderie that it naturally builds. Rehearsing late nights, even past midnight, has a funny way of bonding people. Well, on this night I was playing a Roman soldier and we opened to a house of 2,000 people. Among the two in that audience of 2,000? Nelson and yes, my childhood crush, my Winnie Cooper… Jennifer. It meant so much to me that they both showed up. It was a great night.
SUNDAY, MARCH 29, 2015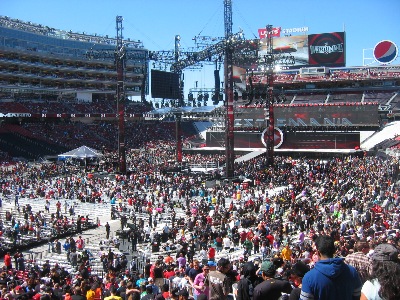 Fast forward five years. Nelson and I crossed a major item off our bucket list: attend a freaking WRESTLEMANIA. WrestleMania 31 was one of the greatest live events I've ever been to. We had pretty decent seats and it was a childhood dream come true. Hell, we got to witness Sting's first and only WrestleMania match!
FRIDAY: AUGUST 5, 2016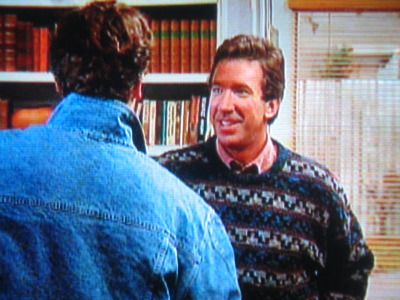 Nelson and I share a special bond where we may go months without contact but whenever one of us gets in touch it's like we never left. Precisely one year ago, as I write this, I decided to visit Nelson's new place in Southern California. We set out to visit Disneyland since it was about 30 minutes away from his apartment.
As I was about three miles away from his place, I passed through a neighborhood that I couldn't help but feel an overwhelming sense of déjà vu. That's funny. How can it be familiar if I've never been here before?
It suddenly dawned on me. Was it? Could it be? No way. I passed a few traffic lights before finally pulling over. I had to quench my curiosity before heading to Nelson's. Busted out my phone and typed into Google:
"HALLOWEEN 1978 FILMING LOCATIONS"
A website came up and an address in South Pasadena was given. My hands were shaking as I punched said address into Google Maps.
"1.8 miles away"
HO-LEE SHIT.
I had just driven by one of the iconic Halloween filming locations! HADDONFIELD IN THE FLESH! The Halloween super geek in me was coming out big time. What were the odds that my childhood best friend (who also loved the Halloween franchise) would live three miles away from Haddonfield?! It was a moment of true serendipity. I texted Nelson to tell him I'd be coming 30 minutes late. I had no doubt we would return later but for now it was a personal pilgrimage I simply had to brave for myself first. And this is what I recorded on that serendipitous day: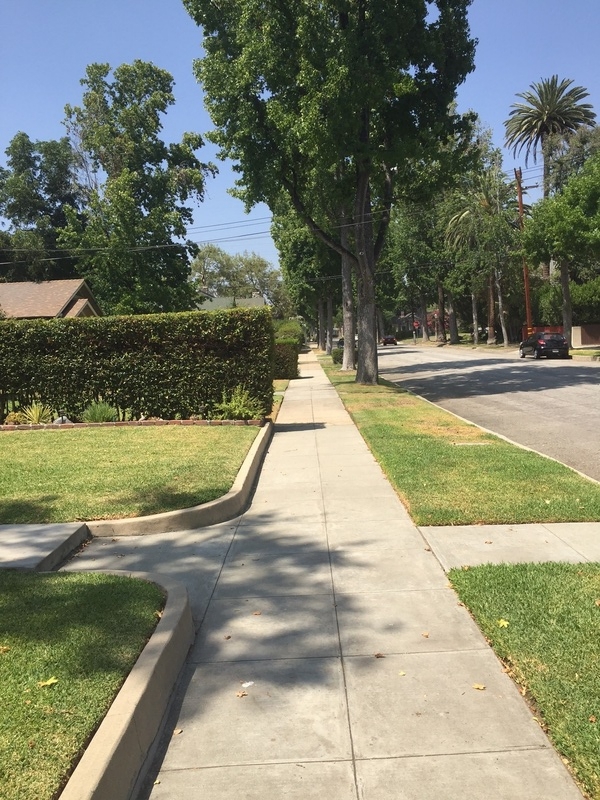 Following this, I drove the three miles over to Nelson's. I showed him the pictures and video I took. He couldn't believe it! He moved to L.A. about seven months ago but had no idea he lived just three miles away from "Haddonfield." Next thing you know, we found ourselves on an impromptu trip down memory lane. What initially began as a trip to chill with Mickey turned into a trip of HUNTING THE BOOGEYMAN. We ended up driving all over South Pasadena that late afternoon looking for a ton of Halloween nostalgia live in the flesh. This is what we found that day…
HUNTING THE BOOGEYMAN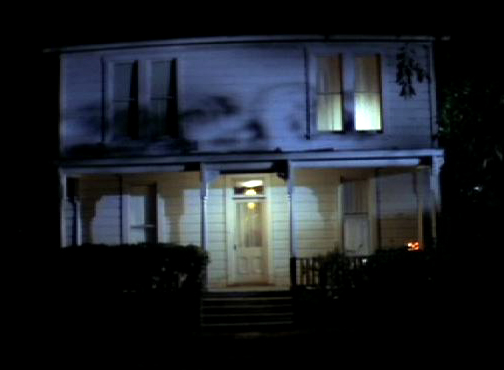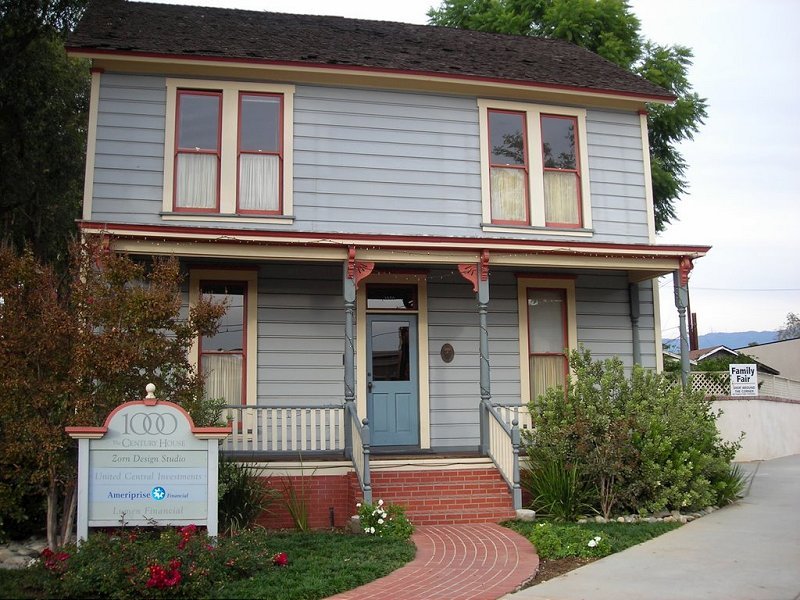 Michael's house was demolished and moved to a new location. It now serves as an office. Despite the disappointment of that, Nelson and I still sat there in awe. Reminiscing and laughing about the good old days, that's when we noticed a DirecTv satellite dish on the side of the house. We also could hear the loud humming of an air conditioner. It was a hot August day in Haddonfield… the dog days of summer indeed. That's when the line of the day was uttered by yours truly. "What the hell, Michael Myers watching Game of Thrones with the AC on? DUDE IS GETTING SOFT!" Nelson added, "What's Michael Myers doing browsing PornHub!?"
We laughed hard for what felt like minutes. We laughed so hard we both had tears in our eyes. Man, I hadn't laugh that good in quite a while. A mere hour prior to this, we both just assumed we'd catch up a bit and find Mickey. Little did we know! Instead, we found ourselves reconnecting and hunting a boogeyman who has haunted us both since childhood. Suddenly, we were chasing a ghost from our past. A ghost with no face. "And the blackest eyes… the devil's eyes." Rest in Peace, Donald Pleasence.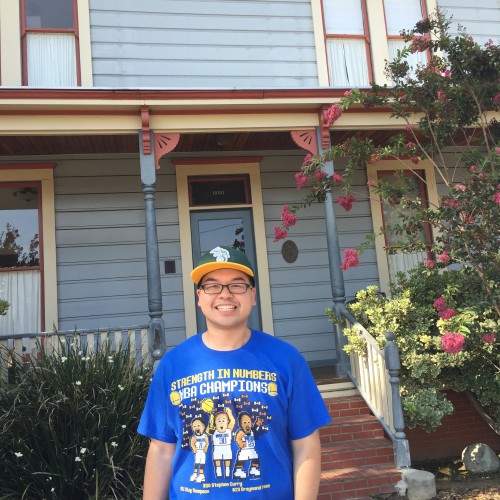 Each filming location foray brought me and Nelson closer to the edge of a bygone era. An age we both thought had all but disappeared. It was like slipping through the back door of a time machine. Suddenly, we were wide-eyed kids again. Completely unjaded and uncorrupted by the foul orders of life and the cruelties of growing up.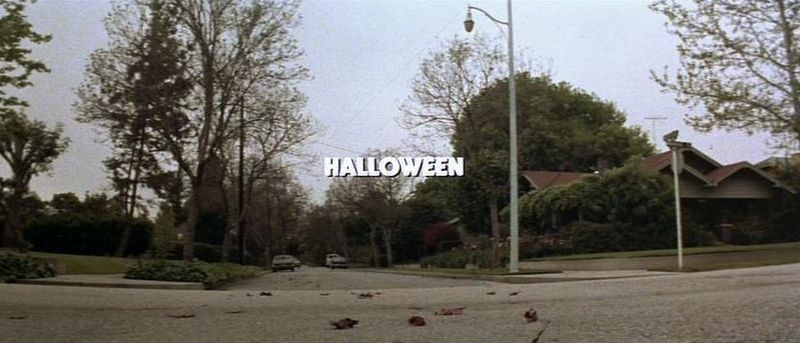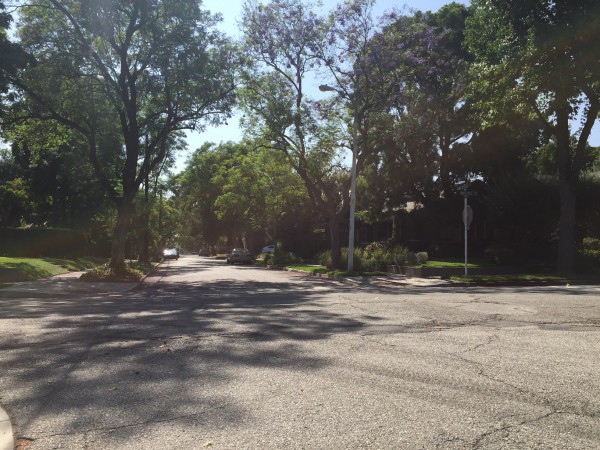 Wow. Standing there taking this picture sent goosebumps up and down my spine.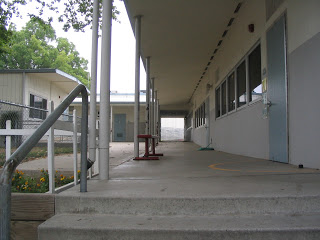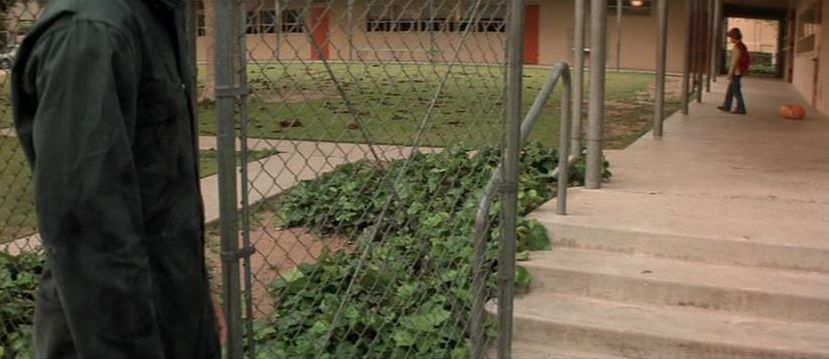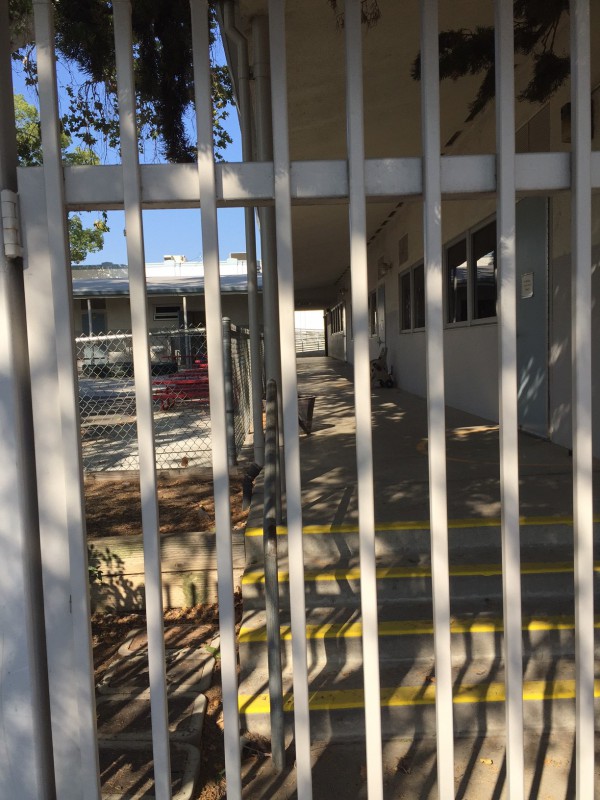 Next on the list was the old elementary school featured in the 1978 film. It still looked pretty much the same. It was crazy thinking it had been almost 40 years since Michael stalked Tommy here.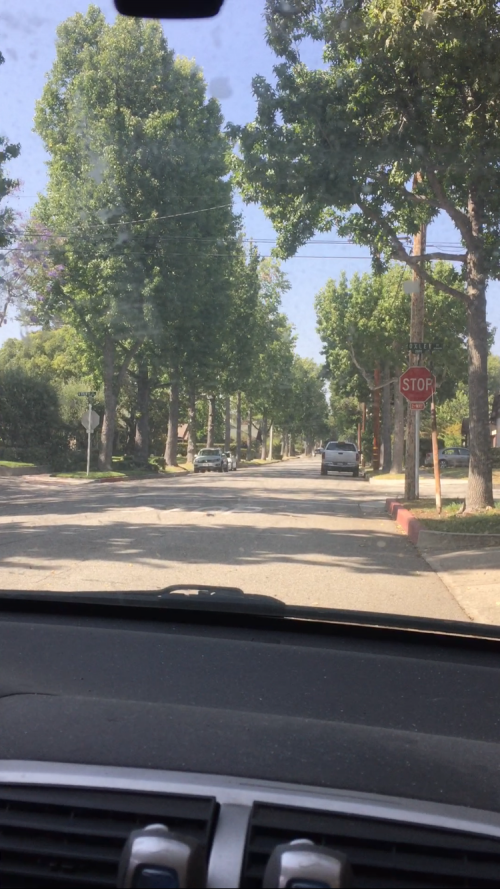 Here Nelson and I sat in his car on a street used in the filming of Halloween. We shot this quick video below: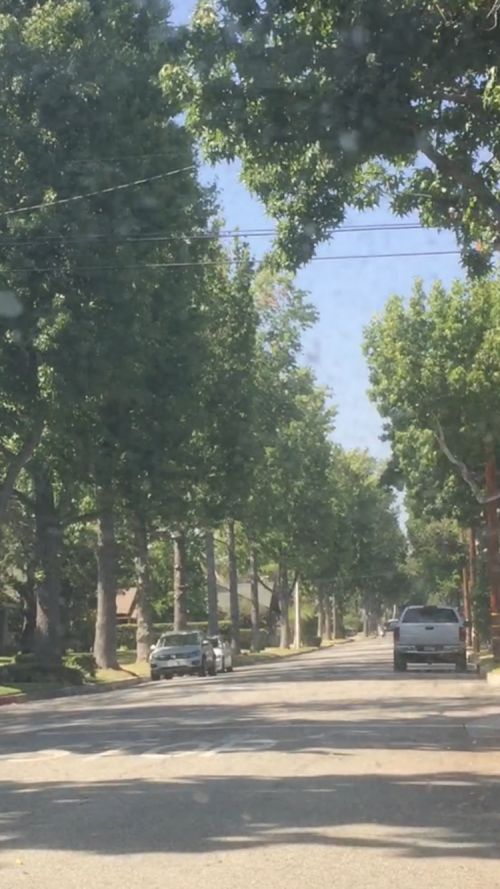 After this, Nelson and I decided to drive around L.A. randomly and then get some dinner.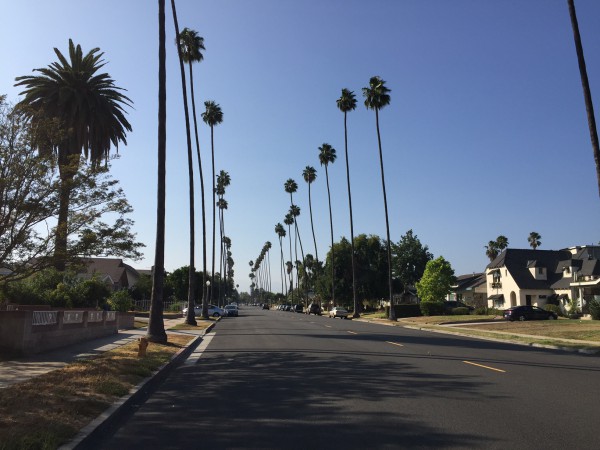 You can't go to L.A. and not take a shot of those beautiful palm trees.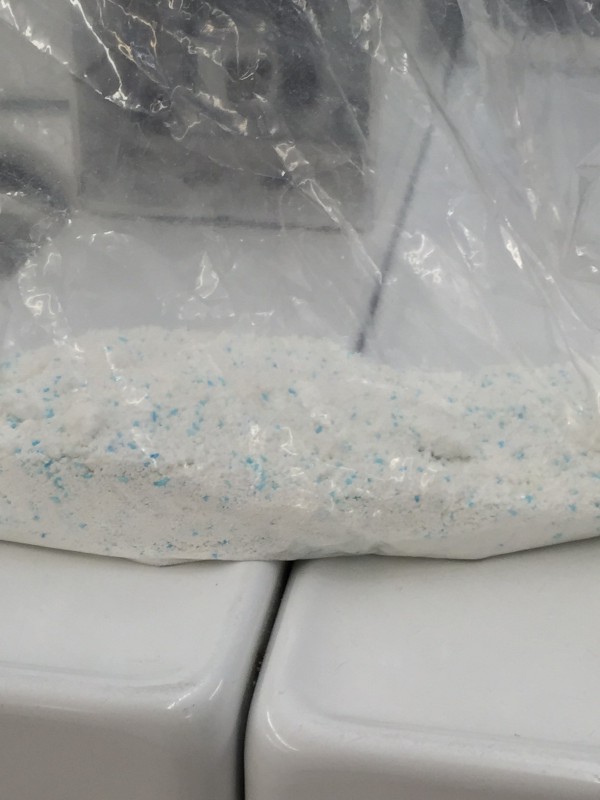 What else would two guys in L.A. do on a Saturday night but break out the good stuff? Nelly and I hit up the local laundry mat so he could have some fresh clothes for Disneyland tomorrow.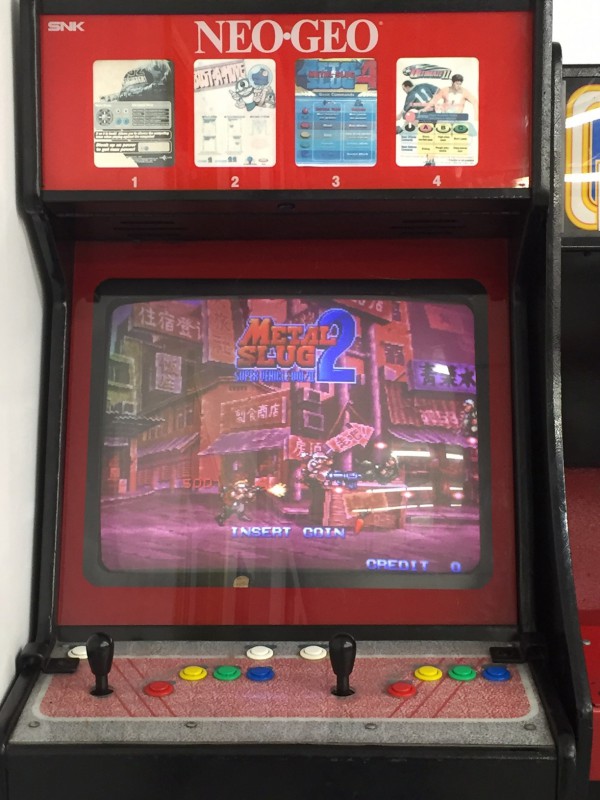 The laundry mat had a Neo Geo cab! How cool is that? That led to some natural reminiscing about World Heroes and the like.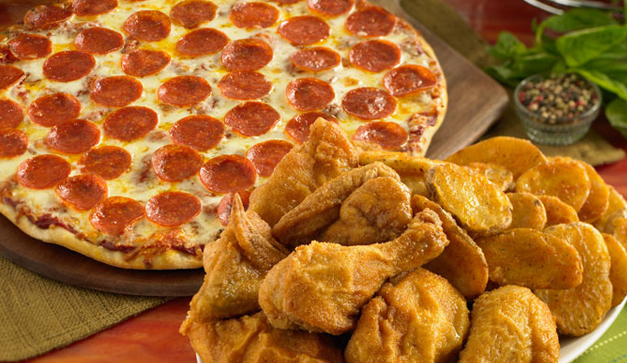 Nelson took me to Shakey's Pizza Parlor for dinner. It was the ultimate haven for comfort food. We ordered a large piping hot pepperoni pizza, some chicken and potato wedges. I probably consumed like 2,500 calories alone but it was damn worth it. Totally hit the spot!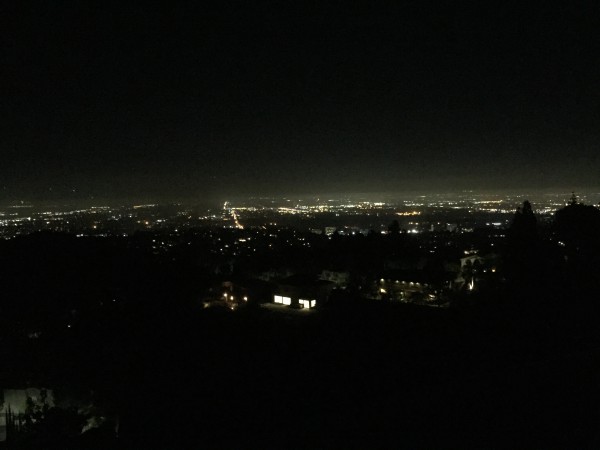 After dinner Nelson drove us through a fancy part of town. We drove up to the top of this hill and it overlooked the city. It was nice to get away and just shoot the shit with my old best friend. Every once in a while it's nice to drive far away and get away from it all for a bit. Nelson smoked a cigarette as we talked. I stared at all the tiny houses below, and wondered what was going on in that house with all the lights turned on. Nelly and I just stood there reminiscing for a bit before talking about current life. My teaching career. His new life in L.A. It was a good night to be alive. Hanging out with your old best friend. Then Nelson asked me if I had seen Stranger Things. I laughed. That's exactly the show we would have watched as kids. We drove back to Nelly's apartment and watched Halloween to end the evening. After everything that went down earlier that day, it was the only proper way to close out that night.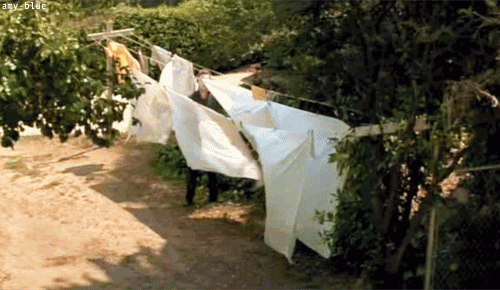 CLOSING THOUGHTS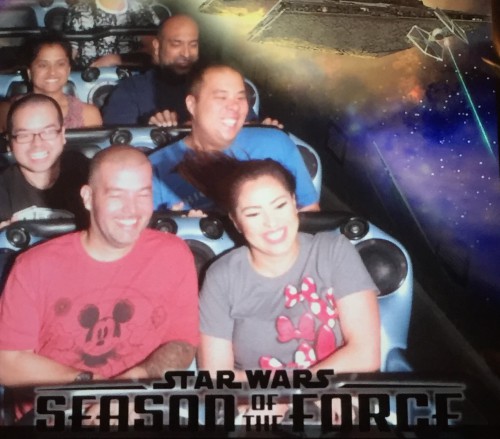 Nelson and I went to Disneyland the next day and we had a blast. We left the park around 9 PM because his back started to flare up. He took me to this local Chinese joint that he said was legit. We spent the rest of that night eating some of the best Kung Pao chicken I ever had and reflecting back on the highs of our little two day adventure. It was truly a magical weekend — the kind that stays with you for life. Hunting Michael and Mickey with your childhood best friend all within 24 hours? Can't top that.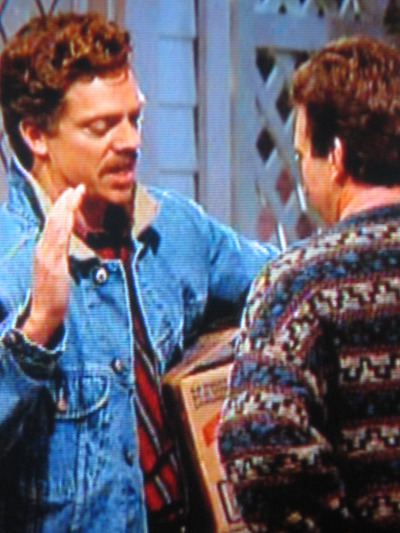 It's crazy that Nelson and I have known each other now for nearly 30 years. I always have a great time with Nelson. It doesn't matter how long we go without communication. The second either one of us reaches out, it's like we never left. Those friendships are the best. Maybe we're no longer best friends, but I'm grateful we still keep in touch and that we still know how to have a good time together. No matter what happens going forward or where life takes us, there will always be a special place in my heart for Nelson. My childhood wouldn't have been as awesome without him, and the memories we have forged over the years — all the ups and downs — have played a role in who I am today. That's priceless and I'll always cherish the experiences we had. Here's a toast to Nelson and all the best friends out there. Cheers!