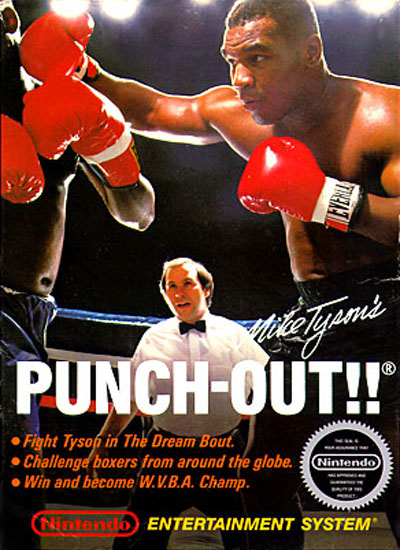 It's hard to fathom that come this October, Mike Tyson's Punch-Out!! will turn the big 3-0. Wow, where does the time go? Growing up, my brother and friends adored Mario. Don't get me wrong — I loved the Italian plumber myself, but when it came to the NES it was always about three games that truly cemented me as a gamer for life. Contra, Mega Man 2 and of course, Mike Tyson's Punch-Out!! I recently reviewed the sequel, Super Punch-Out!!, so it's only fitting to return to the original and remember why it's arguably the greatest boxing video game of all time.
LET'S GET READY TO RUMBLE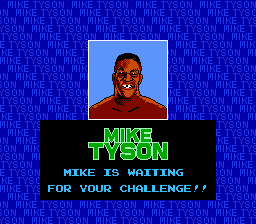 We came for Mike Tyson. We stayed for Little Mac.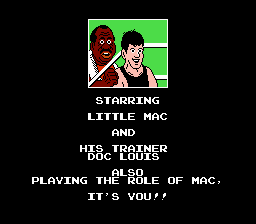 Co-starring Carl Otis Winslow!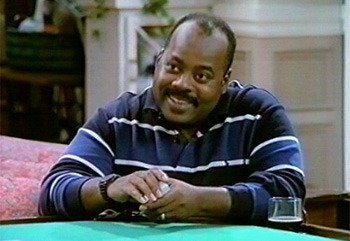 MINOR CIRCUIT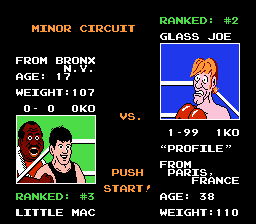 Ah, Glass Joe. Nintendo's greatest jobber.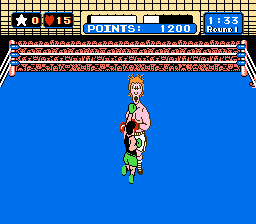 Joe's facial expressions are priceless.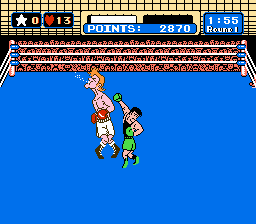 Love seeing that spit flying out!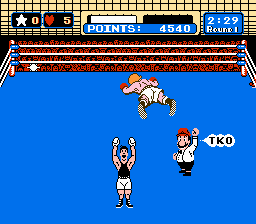 Mario moonlighting as a ref was so cool.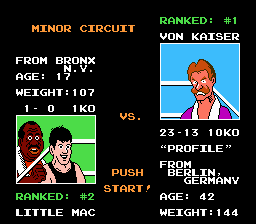 Von Kaiser is a big step up from Joe.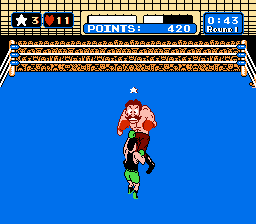 Earn stars for Mac's Super Uppercut.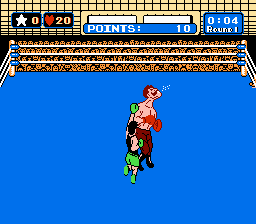 23-13? About to go 23-14.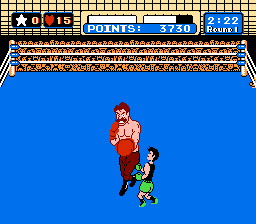 Dodging like a smooth criminal.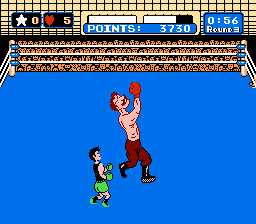 Control is crazy on point.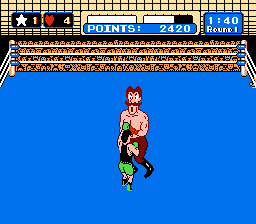 Knock off his mustache!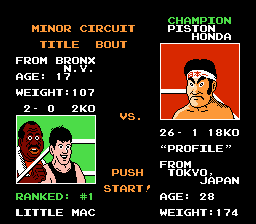 Piston Honda was serious business.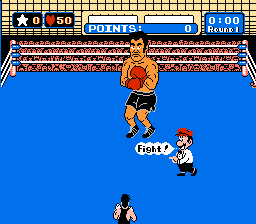 So intimidating the first time you see him!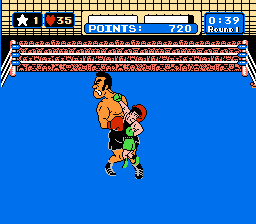 Snapping his massive head back felt so sweet.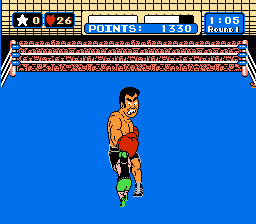 Piston's infamous flurry of jabs.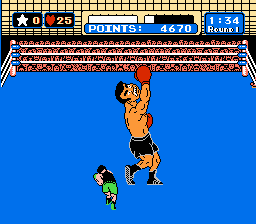 He polishes it off with a gigantic uppercut.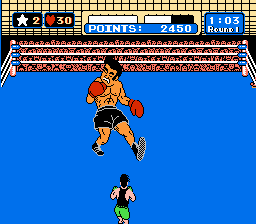 Love the way he back peddles before falling.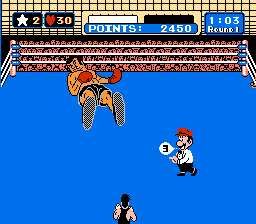 Looks like Paul Bunyan with those huge feet!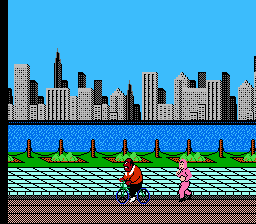 Ah, the classic training sequence.
MAJOR CIRCUIT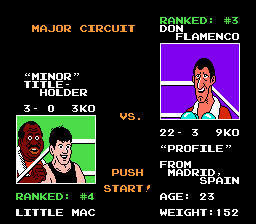 Don Flamenco has a face you just want to punch.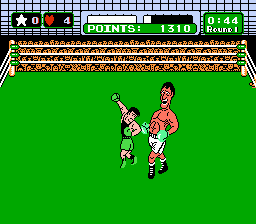 He gave off such a douche and creep vibe!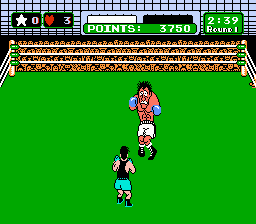 Give him that electrocution hair.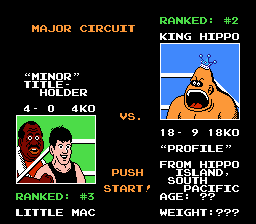 One of my childhood friends looked like King Hippo.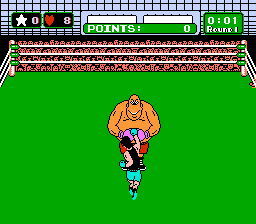 King Hippo's defense is top-notch.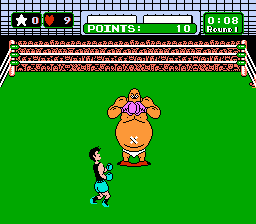 Until it isn't. Classic moment!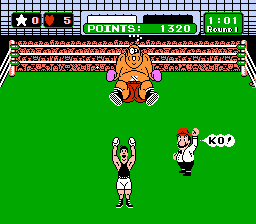 One knock-out and he's done for.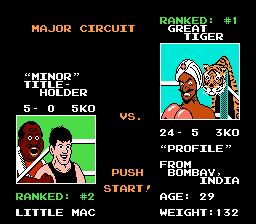 Great Tiger used to give me fits.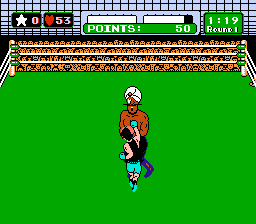 Love how his eyes bug out when you drill him.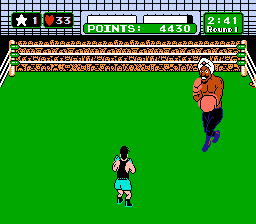 His teleportation trick was a bit trippy.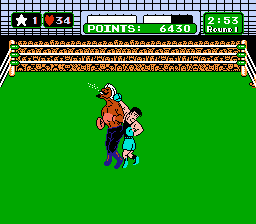 Look for his turban to flash…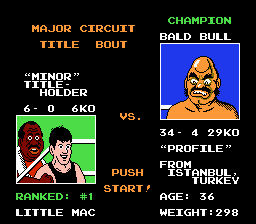 One of the all-time great NES villains!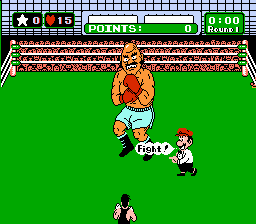 Such an imposing sight the very first time!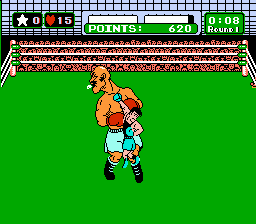 Did this feel good or what?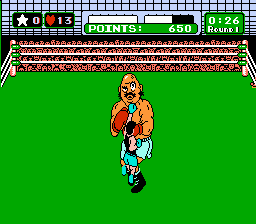 He's got buggy eye syndrome, too.
The Bull Charge is such an iconic move.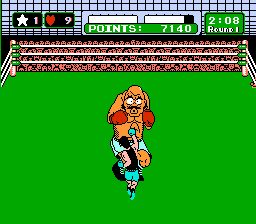 As was the counter for it!
WORLD CIRCUIT
Note: You'll have rematches with Piston Honda and Don Flamenco in this circuit. However, I'll skip showing them again even though they are slightly tweaked to be more difficult second time around.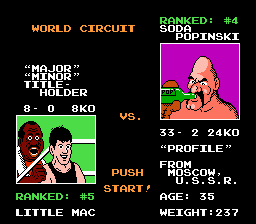 Soda Popinksi. What an all-time great name!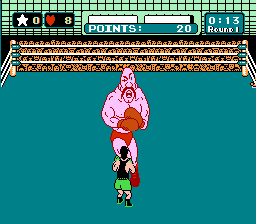 He scared me as a kid…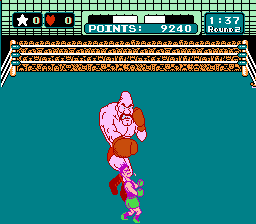 He always whupped my ass.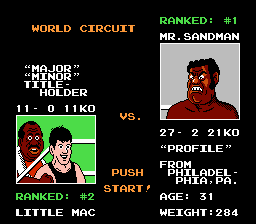 "Mr. Sandman, bring me a dream." He'll be glad to.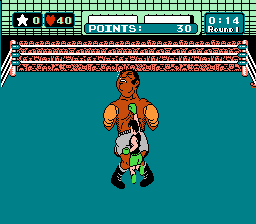 Enjoy this while you can.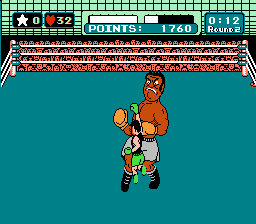 He's a tough bastard!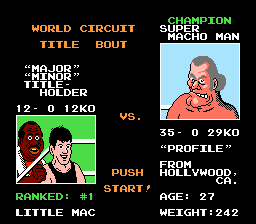 He's no Randy Savage, though.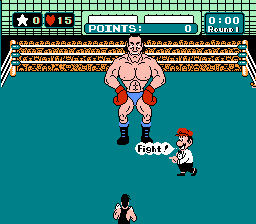 They just keep getting bigger and bigger.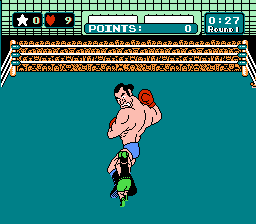 Watch out for his Macho Spin Punch.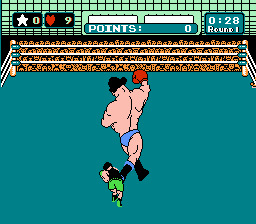 Whew!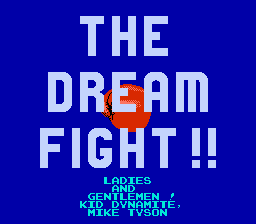 A NES rite of passage.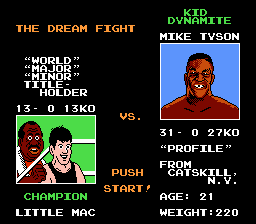 Making it this far was impressive alone.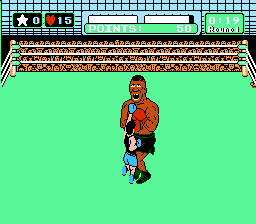 Hey, he's not so bad…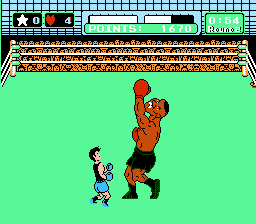 Yeah, right. Gotta be super fast!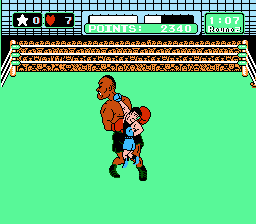 Arguably the most intense NES final boss battle.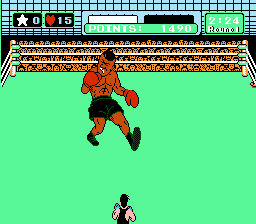 You were a legend if you could beat Tyson legit.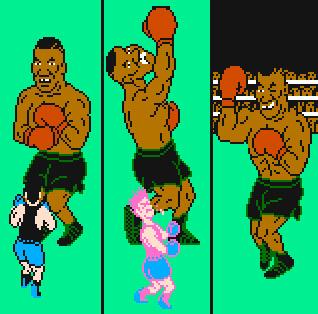 My brother's friend was able to make it to Tyson on a few occasions. Just getting to Iron Mike was an accomplishment in and of itself. Being able to land a few blows was enough to earn you a couple high fives. Tyson is very fast and very hard to hit, let alone knock out. If anyone ever did, they became a gawd damn legend. No one in my group could ever do it, and it wasn't for a lack of trying. Tyson terrorized many Nintendo kids growing up in the '80s. He's the stuff nightmares are made of.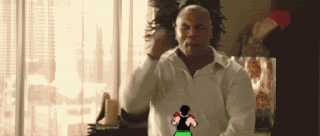 Show him who's boss, Mac!
TELL 'IM, DOC LOUIS!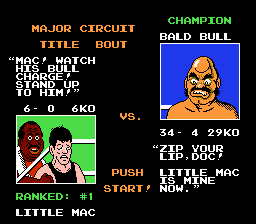 In-between rounds Doc Louis will give you tips.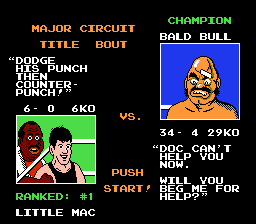 Gotta love the added damage to the avatars!
CLOSING THOUGHTS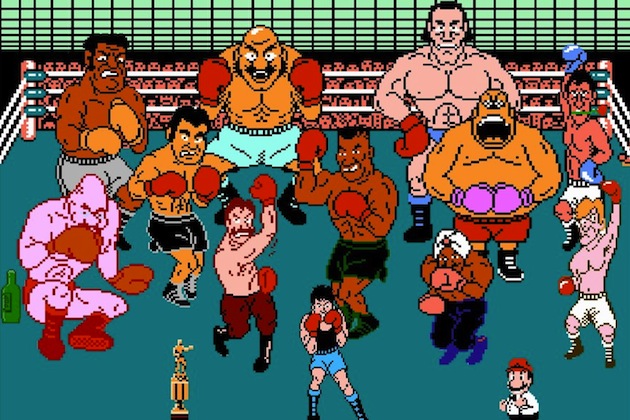 Mike Tyson's Punch-Out!! is one of my favorite NES games of all time. I love the 8-bit Nintendo but if I were to be perfectly honest a large portion of its library has not aged well. To be frank, some have aged downright terribly. However, Mike Tyson's Punch-Out!! stands the test of time even nearly 30 years later. From the huge sprites to the different strategies one must adopt from fighter to fighter, there's no denying this is one of the all-time classics. A truly great game never goes out of style. No matter how much time passes by, it remains as playable and fun as ever. Few games can claim that. This game can. It's always hard to admit when a childhood favorite fails to live up to standards. In this case, there are thankfully no nostalgia goggles. Mike Tyson's Punch-Out!! is still a TKO even three decades after its initial release. That says it all, really.
OVERALL: 9.5