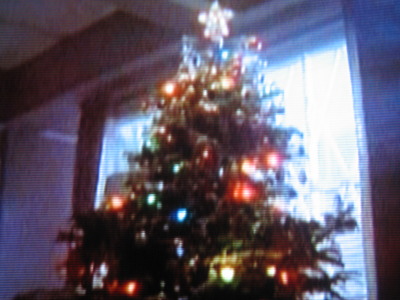 Ah, Christmas. As a kid growing up, there was something truly sacred about Christmas. It was a magical time of the year where miracles happen and wonder is in the air. Every kid I knew looked forward to Christmas. Whether we were writing letters to Santa or out shopping at the local mall with our parents, Christmas was magic. And the best time of the year to be a kid. As soon as that calendar strikes October, you were in kid Heaven. Halloween, Thanksgiving, Christmas. The promise of frights, food overload and video game presents. I've had some great gaming-related memories of Christmas over the years. Here they are

CHRISTMAS 1989: THE GAME WAS CHANGED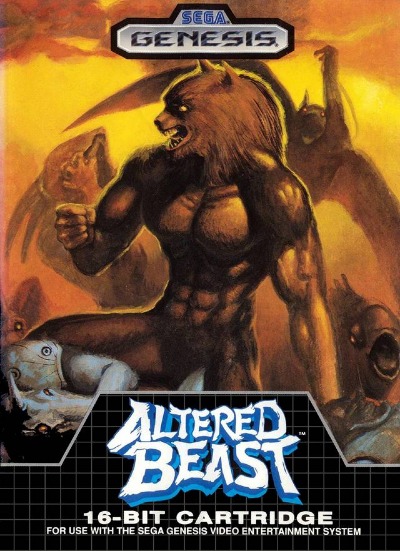 In December 1989, my brother and I owned an 8-bit Nintendo. We loved it dearly. But one day we went to our family friend's house. Denny was raving about his new game system, the Sega Genesis. I was only six years old, but I remember it as if it was yesterday. Denny showed us the cool clamshell box of Altered Beast. The art on the cover blew me away with its wild beasts and savage wolf man. Before Denny opened the box he asked me, "How big do you think the game is?" Hmmm, I figured since it was bigger than Nintendo, surely the cartridge had to be huge. Denny shook his head with a sly grin. He slowly opened the box to reveal the tiniest cartridge I had ever seen in my life. I was stupefied. The next big leap in video gaming was that small? Denny popped Altered Beast in and I sat back to watch. From the moment the game fired up and I heard the infamous voiceover "WISE FROM YOUR GRAVE!" I was hooked and sold. The graphics were jaw dropping! So too was the sound. I never looked at gaming quite the same after that fateful December day of 1989.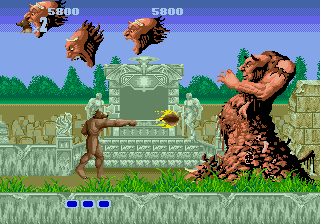 Over the years I remember going back to Denny's place a lot during December. We held many family friend gatherings there. I remember watching him play games like Dynamite Duke, Thunder Force III and Gaiares. Man, what a time of innocence it was. Not only were we on the verge of a new decade, we found ourselves standing smack dab in a new generation of hi-tech gaming! And life, well, life was awesome. But just when I thought gaming couldn't get any better, it did…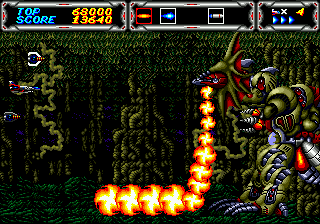 CHRISTMAS 1991: SUPER NINTENDO GENESIS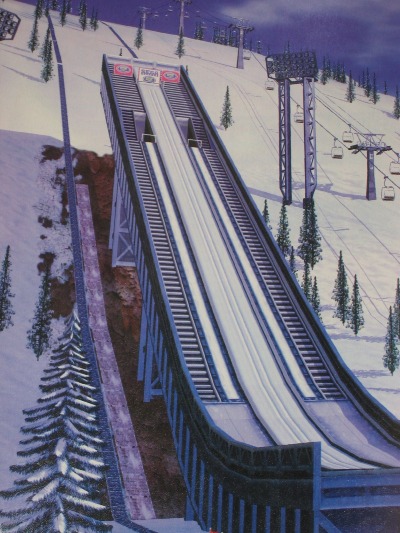 I was eight years old on vacation with my family and friends. My family forged a strong friendship with four families. Between the five families you had 10 parents and 16 kids (11 boys and five girls with birth years ranging from 1977-1987). We had some of the most legendary sleepovers in the history of such. We had monthly sleepovers and each time we would stay up until 1, 2 AM playing video games. It was a glorious time, and some of the best times of my childhood.
In December 1991, the parents wanted to go skiing at beautiful Lake Tahoe. We rented out a huge cabin where all twenty six of us stayed. It was insanity! The brothers, Tommy and Denny, packed their newly acquired Super Nintendo. This is the same Denny that first introduced me to the Sega Genesis and Altered Beast. You know how in every childhood gaming circle there was that one guy who got all the coolest newest games and systems first? Denny was that guy. Tommy and Denny also brought Super Mario World, Final Fight and F-Zero.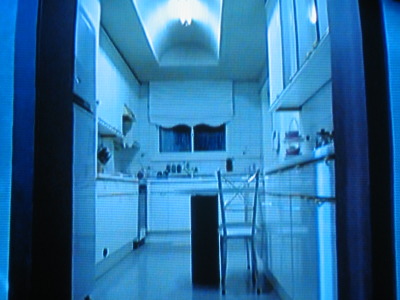 That Sunday morning I woke up to an empty cabin, with weird noises emanating in every which direction. A cold chill swept down the back of my neck as I tip-toed downstairs timidly. Desperately calling out the names of my family and friends, it wasn't long until I realized I was the lone prisoner trapped inside this cabin from hell.
The only response I received for my cries was the hissing of the cabin. I felt a chill creep over once more. Some thing wasn't right…
Once I managed to make my way to the kitchen I found a note taped to the fridge with my name on it.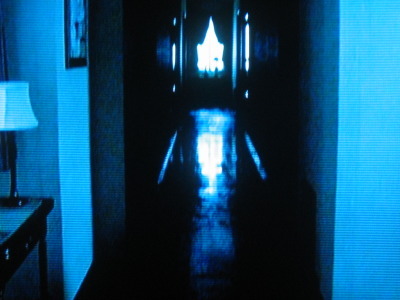 Steve,
The rest of us got up early to go out for breakfast. We'll be back soon. You stayed up really late last night so I wanted you to get the extra rest. Make yourself some Honey Nut Cheerios and don't watch too much TV. We'll be back very soon.
Love,
Mom
Gee, thanks mom. I'll be sure to remember this when I go to the booth next week to cast my vote in for Mom of the Year! I opened the fridge and saw an ice cold can of 7 Up. It was my favorite soda but there was no chance in hell I was going to brave it down that demonic looking hallway to make it to the restroom. No siree!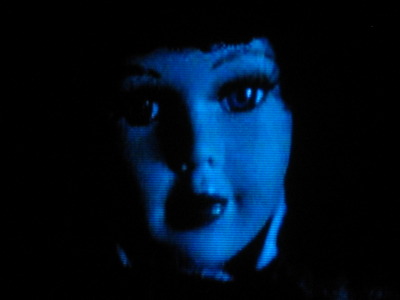 Ever feel a presence in the room with you? That someone, or something, is watching you? That's how I felt on that cold, dreary December morning of 1991. But being eight years old and resourceful, I believed spirits would never mess with me if I had the radio or TV playing — they only attacked those who were alone. So I turned on the tube and came across a WWF show. Ah, wrestling. It's always comforted me and did so here. But before long the show ended and I was left thinking about what evil spirits might be milling about. That's when I spotted Tommy's Super Nintendo lying on the floor. All the older "cool" kids were taking turns with it the night before, and the younger kids (of which I was right on the cusp of) could do nothing but peer on wishing life had dealt them a better hand. So it suddenly dawned on me that this was my chance. This was my moment.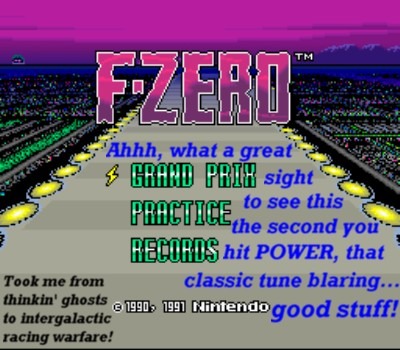 Powering up F-Zero, I was instantly transported to Mode-7 Heaven. Every single racing track blew my mind. I couldn't believe how fast it played, and how AMAZING the game looked. And that MUSIC… oh man. F-Zero led me from thinking about ghosts to obsessing over intergalactic racing warfare! Later I plugged in Final Fight and found myself saving the good citizens of Metro City one jaw dropping stage after another, as I smeared the streets with the blood of the hooligans from the Mad Gear Gang. I had never seen such state-of-the-art arcade-like graphics before. The characters were unbelievably HUGE and at times I found myself wondering, "WHERE THE HECK IS THE COIN SLOT?!"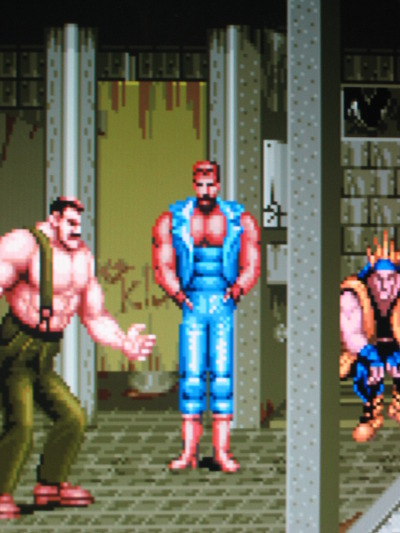 I played Final Fight until my family and friends came back. Part of me was ecstatic to no longer be alone in the cabin from hell, but something funny happened during my inaugural SNES playthrough. It made me forget about malicious ghosts and evil spirits. It instead transported me to the future of video gaming, where you could snap a guy's neck in two and soar 200 feet across a race track suspended high above a futuristic city — all in stunning graphics and sound. Even 25 years later, I still recall that Christmas with great reverence

CHRISTMAS 1992: KING OF THE KARTS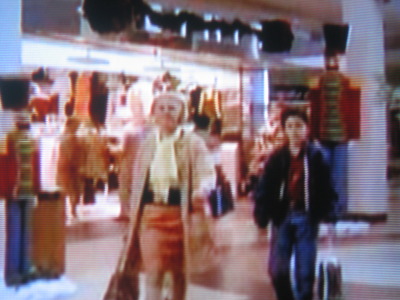 My mom and I used to go to the mall all the time. It was one of our traditions. She took me after school every Friday, rain or shine. I loved it because this was a time in life when the world was a different place. Even as young as 8, my mom allowed me to hit up my stores while she went shopping for clothes. This gave me a great sense of independence and for about 30 minutes I was on my own completely! I always visited Suncoast, Kay Bee Toys, Walden Books, Sam Goody, and of course, the classic SOFTWARE ETC.
Now rarely did she ever end up buying me anything once we reconvened, but that was never the point. It was fun enough thumbing through books, EGM magazines and drooling at the various action figures. It was the feeling that it produced. Just knowing you were on your own for half an hour made going to the mall a fun time. But the best times always came during Christmas season.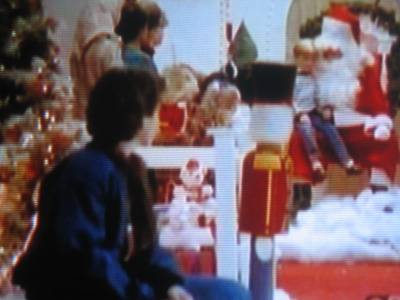 The mall Santa was there taking pictures, kissing babies and shaking little hands. At nine and a half years old now, I was too old for that stuff, but not old enough to not still believe in the magic of Christmas. So instead of sitting on Santa's lap, I simply sat back from afar to admire what had been, and what once was.
My mom came over asking if I wanted to meet the mall Santa, but I told her I was too old. She looked at the kids rushing up to Santa just 20 feet away from us, lost in her thoughts. Somewhere in her aging face I saw her loosen up, as if she suddenly missed the days when I was that young scampering around. Perhaps it was the right kind of Christmas magic I'd need for what was about to transpire on that most magical late December evening…

There it was, plastered in big and bold blue letters. I always made it a point to hit up SOFTWARE ETC. each time we visited the mall. Of course, I could only dream of my mom complying to buy me a video game. Still, like a moth to flame, those bold blue letters always sucked me in. I stood there that evening in sheer awe of the endless shelves of SNES goodies — games in which I could only dream of owning. And then, there it was. High on the shelf I saw it, shining like a beacon of light. KING OF THE MONSTERS for the Super Nintendo! It was just one short year ago that I'd beaten the arcade and thought to myself, "Man, I can't wait for this to come home!" And now, it finally has. Only one problem, of course. How can I convince mom to buy it? Standing there, staring at the pristine shiny King of the Monsters box, my mind desperately raced through everything I could think of in order to weigh the odds in my favor.
I didn't have very long to think…
"C'mon honey, we gotta get back home now."
"WAIT!"
"What is it?"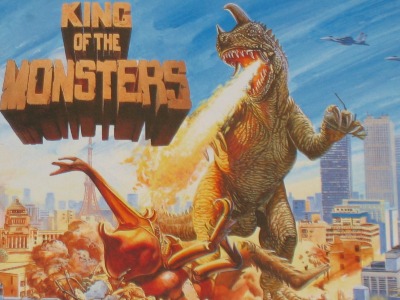 "That…" I pointed to the King of the Monsters box sitting on the top shelf. "I want that."
OK, so much for poetic language and convincing arguments.
My mom gave me "the look." Uh oh. In the history of "momkind" the look has never been good news. Whether it was a look of frustration, disappointment or disgust, the look has denied kids an untold number of desserts, toys and video games. This task, I could tell, was going to be about as easy as Quantum Physics.
"Honey, that's fifty five dollars."
"No, it's fifty four ninety nine!" I quickly countered. HA! I thought I had her — ahh, the bliss of being nine years old…
"Well actually with tax it's about sixty," she corrected.
Well DAMN. Talk about backfiring!
And then, out of nowhere, it hit me. My trump card. I explained to her how it was my favorite game, how I had to have it, and how much joy it would bring Kevin and me. And that if she bought it, it would count for not only my Christmas gift but also my birthday as well.
My mom grabbed the box to examine it closer. "Hey, isn't this the game you played all night last year at Chuck E. Cheese's? Is this the same one?"
***FLASHBACK TO DECEMBER 1991***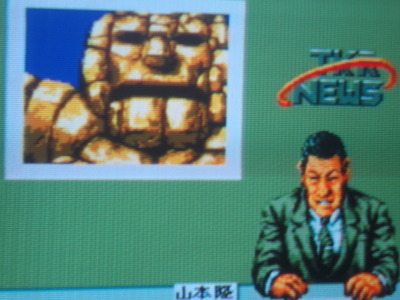 December 1991. My parents took me and my brother to our favorite place, Chuck E. Cheese's, to celebrate the end of the year. My mother was rather strict so these rare opportunities where she allowed us to binge on our desires were not taken for granted! They ordered two large pizzas and got us 50 tokens. I knew where I was going to be for the rest of that night — at the King of the Monsters cab determined to beat it! It took me some time and way too many quarters to count but at last I did it, all while my mom sat back at the table eating unwanted leftover pizza crust and watching the whole thing go down.
***BACK TO DECEMBER 1992***
I nodded furiously and watched as my mom bit her lower lip, contemplating what to do. Finally, after what seemed like forever, she took the game to the counter. I stood there in awe watching as they swiped her credit card. It was the first video game she bought for me. Outside I could hear the chattering of youngsters and the HO-HO-HOs of the mall Santa. The Christmas season was ringing in full force, and this bit of Christmas magic only punctuated the moment. My brother and I played King of the Monsters as soon as I got home. It turned out to be a ho-hum translation but at the time I remember not caring a great deal about that. I was just grateful and still buzzing with excitement at the fact that the Christmas magic was still alive and well!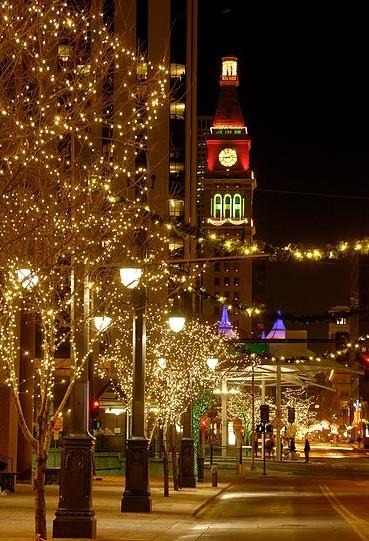 A couple days after my mom bought the game, I was playing it one night with my brother when she urged us to turn it off so we could drive downtown to see the fancy Christmas lights. It was a basic tradition in my family that every Yuletide we do so. I love the lights but that year my parents had to pry me away from my Super Nintendo. I guess as my brother and I got older, the more my mom fought to keep tradition alive. Like how she wanted me to sit on Santa's lap the night she bought me the game. I guess that's something I'll find out for myself one of these days… [Sitting on Santa's lap? How kinky. I see you're on that naughty list… -Ed.]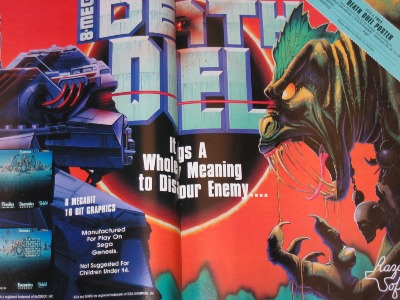 Christmas '92 proved to be one for the record books. In addition to my mom buying me King of the Monsters, that same year our uncle bought us Death Duel. I remember the ad from EGM. It looked cool and all, but honestly, my brother and I were a bit disappointed. Of all the games on our wish list, Death Duel certainly wasn't even in the top 20. We tried not to complain though as our mom always taught us to be grateful and that any gift was better than none at all. Still, Kevin and I went home that night talking about how awesome it would be if Death Duel magically transformed into Super Mario Kart instead (the game that topped our Christmas wish list). It was rare that my brother and I both wanted the same game — he was a "mainstream" guy while I was more fond of the obscure underdog titles. However, Super Mario Kart transcended all of that. It was just that kind of game.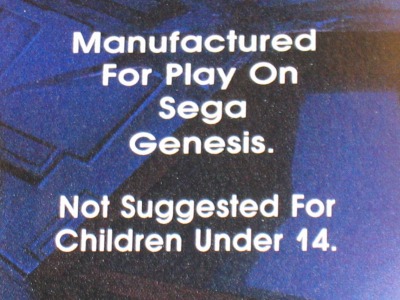 And then, as we were talking, an epiphany struck us. We suddenly recalled the ad for Death Duel in EGM. We pulled out the latest EGM issue that we had bought weeks earlier and madly flipped through it in search of our great loophole. Ah, there it was. Not suggested for children under 14. I was only nine and my brother was 11. My brother wouldn't be able to play Death Duel for another three years! And five for me! Not that we couldn't break the rules but when the rules benefit you, why not follow them?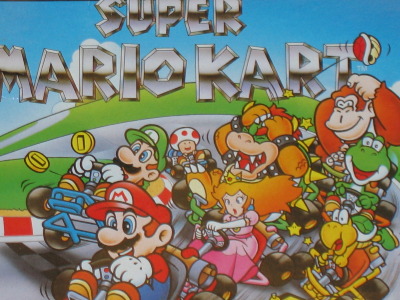 After showing the ad to our mom, just as we predicted she would, she promptly called our uncle to explain the situation and asked if he kept the receipt. Luckily, he did and since we hadn't opened the game yet, it was ripe for a swap. So later that week my mom took me and Kevin to exchange Death Duel for Super Mario Kart. I remember thinking that it was the greatest trade in the history of mankind. I still laugh thinking about this Christmas memory. Who knew a silly ad could bring about such a dramatic turn of events?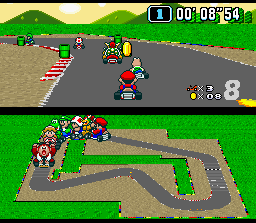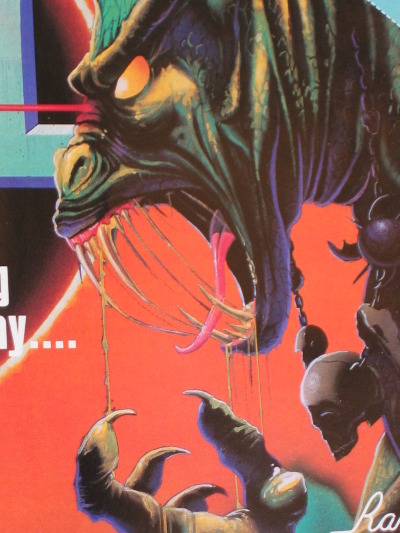 CHRISTMAS 1993: FIGHT CLUB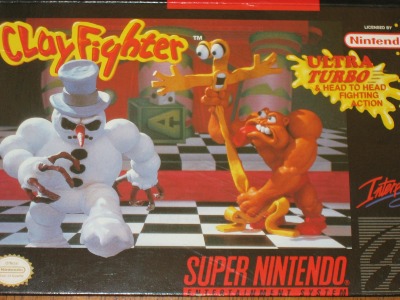 Leading up to Christmas that year I was completely fascinated with Interplay's Street Fighter II clone, Clay Fighter. Endless controversial ads filled the pages of gaming magazines and I studied the many previews drooling in sheer anticipation of this new promising fighting game. And who could forget the Clay Fighter ad campaign? I sure haven't — it's one of the greatest ad campaigns in 16-bit gaming history.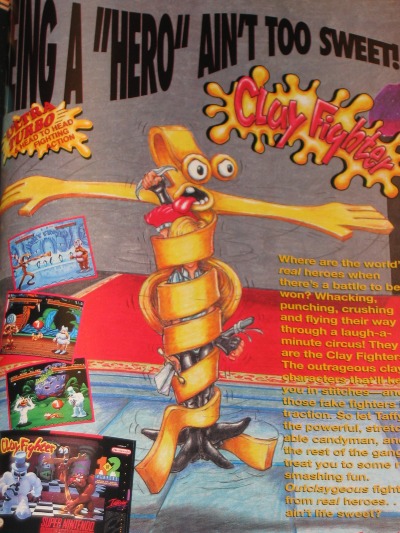 I still remember fondly my cousin calling me one night in early December of 1993. It was rare in those days for her to call as we usually just saw each other in person and communicated that way. But on this fateful night she called asking for my Christmas wish list. My heart was racing as I knew there was really only one thing I wanted: a copy of Clay Fighter. I remember explaining to her over the phone what Clay Fighter was, and being positive that she was going to buy it for me. Yep, it was only a matter of days now…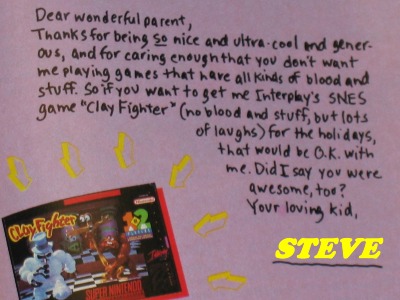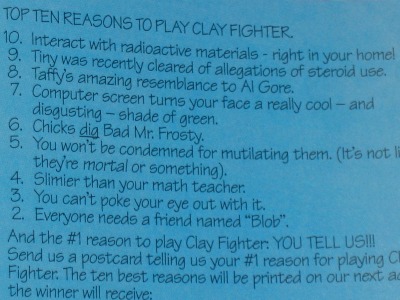 Of course, she bought something else for me. It ended up not being a video game at all. After that phone call and everything, I couldn't help but feel massively disappointed. In retrospect though, I'm lucky she didn't buy me Clay Fighter…
I would be remiss not to mention World Heroes. My best pal Nelson bought it when it first came out around September of '93, and we played it well into the winter. Nelly even lent me the game here and there. Uncle Ben flew in that Christmas and watched me play as Kim Dragon. Uncle Ben didn't care for video games whatsoever, but even he was drawn into World Heroes. He rooted me on, suddenly morphing into an armchair gamer! He loved Kim's Dragon Kick and called for me to do it each time. It's a quirky memory that has stuck with me all these years.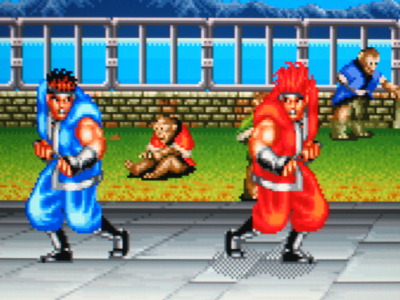 Christmas '93 was simply a great time to be a robust 10 year old kid growing up in suburban America. If you had a Super Nintendo, a best friend and you loved fighting games — what a time to be alive! With choices such as Street Fighter II Turbo, TMNT: Tournament Fighters, World Heroes, Ranma ½: Hard Battle and Clay Fighter, there were plenty of fighting games to choose from. The 16-bit war was in full swing, and if you had the SNES and Genesis like I did, you were the ultimate winner.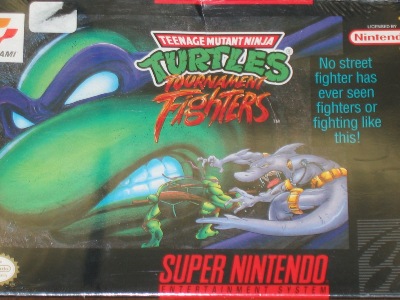 Having hounded my parents about Clay Fighter and them knowing how disappointed I was that I didn't get it that Christmas, my mom allowed me to buy one video game in January of '94. Thankfully, I rented Clay Fighter just prior to this once-in-a-lifetime decree. It wasn't a terrible fighting game, it just wasn't very good. My parents took me to Good Guys and I bought Teenage Mutant Ninja Turtles: Tournament Fighters. Ninja Turtles meets Street Fighter II? Take my money, er, my parents' money!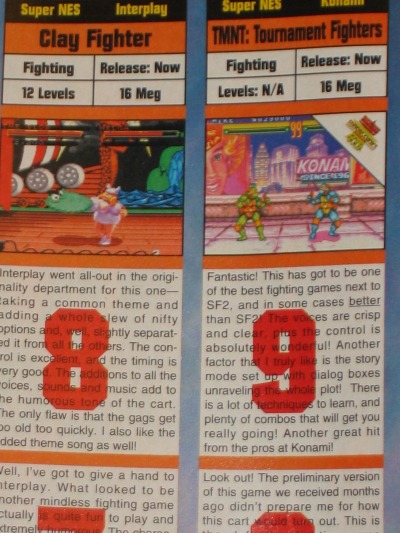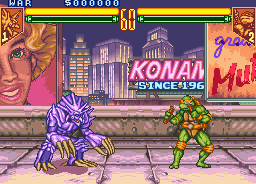 CHRISTMAS 1994: KAREN KOMBAT!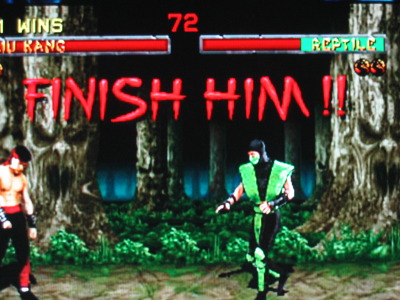 Christmas '94 was marked by the return of my cousin Karen, whom I hadn't seen in a while. She was now eight and my Uncle Ben also had a one year old daughter, Liz. My bro and I bought Mortal Kombat II for the SNES and we were playing it well into that Christmas season, much to Karen's chagrin as it would turn out.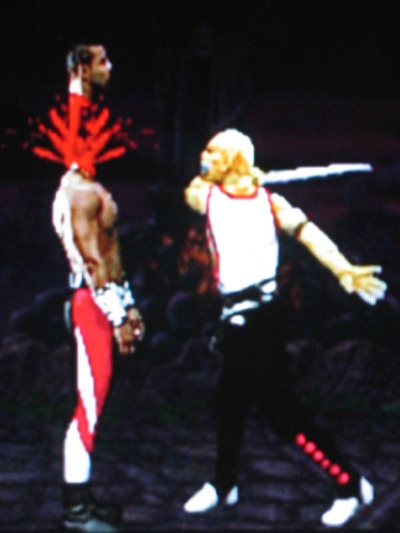 When Karen and baby Liz came over that holiday season, we showed off Mortal Kombat II in all its glory. Upon seeing the first blood spewing Fatality, Baraka slicing Jax's head clean off his shoulders, Karen imploded like a soccer mom at a backyard wrestling event. Grabbing her baby sister in a mad panic, she screamed at us, "OH MY GOD! A ONE YEAR OLD BABY CAN'T BE EXPOSED TO THIS R-RATED VIOLENCE!" The way she yelled at the top of her lungs coupled with her mannerisms made it a moment in time. To this day I still give her a hard time about it whenever we see each other.
As it would turn out, Christmas '94 was the last great gaming-related Christmas I can remember. Well, that was until…
CHRISTMAS 2010: PARTY LIKE IT'S 1994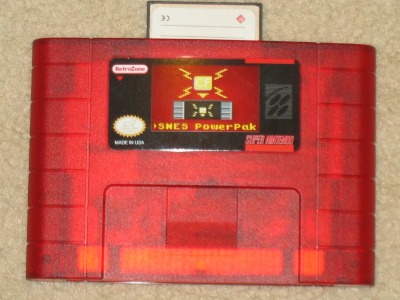 November 2010. I bit the proverbial bullet and purchased an SNES PowerPak. This great device allows you to play almost any SNES game ever created. It comes at a steep price but as I found out firsthand later that Christmas season, it's worth the asking price. Guess who visited that Christmas? None other than Karen and (no longer baby) Liz. Karen was now 24 and Liz, 17. It's funny how life comes full circle sometimes.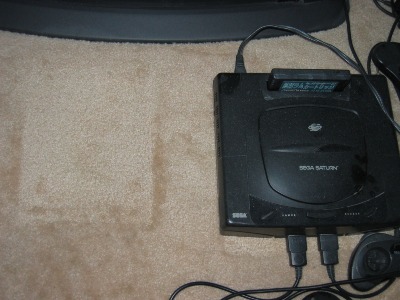 Saturday, Christmas afternoon. Uncle Ben, his wife, Karen and Liz were visiting from out of state and staying at their second home. Uncle Ben invited the whole fam over for a night of Christmas family fun. Normally I take the Sega Saturn with me (for Saturn Bomberman), but this time I thought I'd try the Super Nintendo instead. It was the right call.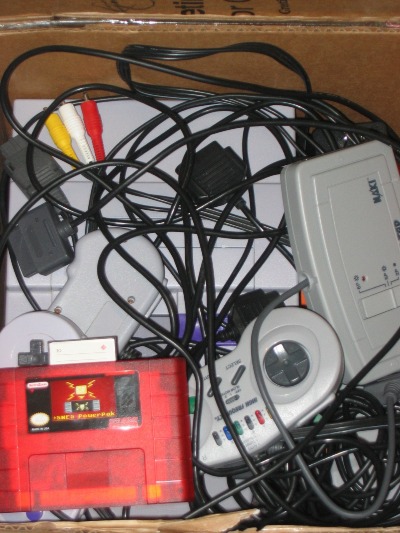 Ah, the advantage of having a PowerPak and not having to haul 20, 25 games with you. With one cartridge you can effectively carry hundreds of SNES games. That alone makes having some kind of flash cart worth the asking price.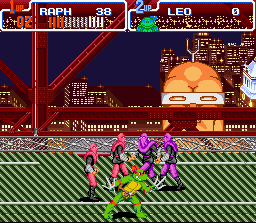 We enjoyed a pleasant family Christmas dinner together that night. Then my cousins Karen, Liz, David, Mia and I retreated to the living room. I unpacked the Super Nintendo to a warm nostalgic reaction. "Oh my God, I haven't seen one of these in forever!" Karen was most eager of all being that she was old enough to really remember it. The PowerPak worked its magic. I let her browse through the endless list of games. Her eyes popped when she saw Teenage Mutant Ninja Turtles IV: Turtles In Time. "I remember playing this back in the day!" Karen had turned into a wide-eyed six year old kid before my very eyes. "WE GOTTA PLAY THIS!" she declared. Well, I certainly wasn't expecting her to pick Mortal Kombat II.
Karen and David started out on the first level. The three of us felt like we were back at the arcades in the '90s. Liz and Mia, being young teenagers and Wii fans, didn't get the hype so they didn't care to join in. But Karen, David and I were having a blast. The Ninja Turtles weren't the only ones going back in time here…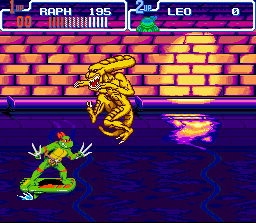 The three of us rotated turns playing the two player mode. Each new stage brought about "Oooh I remember this!" memories. When we made our way to the sewer stage, with the giant yellow pizza monsters leaping out at us, Karen said, "I TOTALLY REMEMBER THOSE PIZZA MONSTERS FROM THE CARTOON SHOW!" We made it to Super Shredder, but soon fell at his evil hands.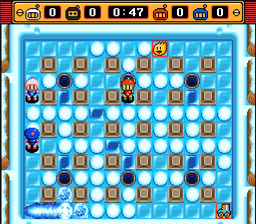 After Turtles in Time, we switched over to Super Bomberman 2.  It brought back memories of the early-mid '90s when my old gaming group spent countless Saturday nights blowing each other up. We ended up playing the SNES from 6:45 to 9:20. We spent the next two hours talking and hanging out. Nothing like quality family time mixed in with a little multiplayer gaming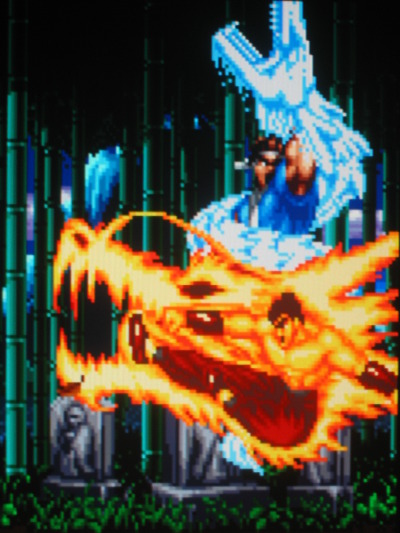 I slept over at my parents' house that night since they live only 15 minutes away from Uncle Ben's second home. Arriving around midnight, I was still in a Super Nintendo state of mind. I immediately popped in the PowerPak and fired up the beta version of World Heroes 2. Although I love the finished product, the beta version is more combo friendly and therefore more accurate to the arcade original. It's almost like playing two different games! One more reason to love the PowerPak — you can play beta versions (if available) of your favorite games and compare.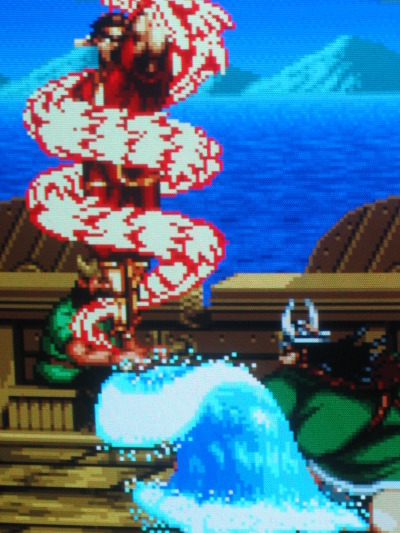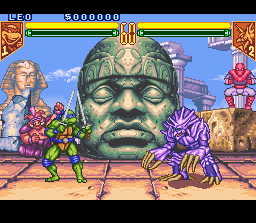 After World Heroes 2 beta, I had the urge to revisit another childhood favorite, TMNT: Tournament Fighters. After the tough computer foes put a thorough whupping on my ass, I felt the need to do some whupping of my own, so I fired up Zen Nippon Pro Wrestling 2: 3-4 Budokan.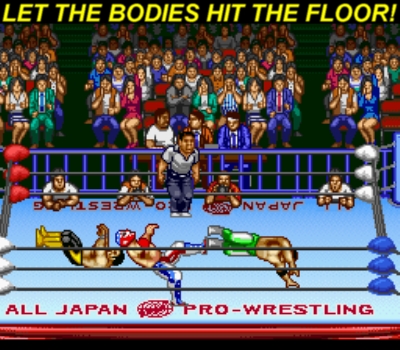 The fatal four way match is good for a quick fix. After this, I went to brush my teeth. My parents had already gone to bed. I turned off the lights and lowered the volume. I hadn't slept over in a long time so the house making all kinds of unusual noises in the dark was a bit creepy. I decided to go from one obscure Super Famicom import to another.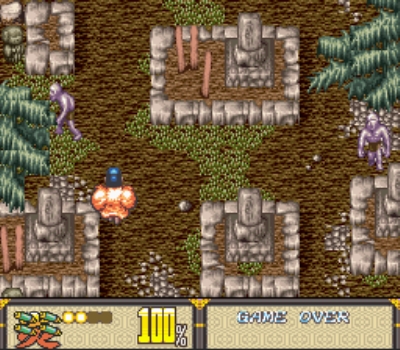 One of the weirdest games on the SNES, Deae Tonosama Appare Ichiban is also rather fun. I had a blast going through the whole game. It was now 2:45 AM, and the house grew eerily darker and darker. It was the perfect time to load up the scariest Super Nintendo game ever created.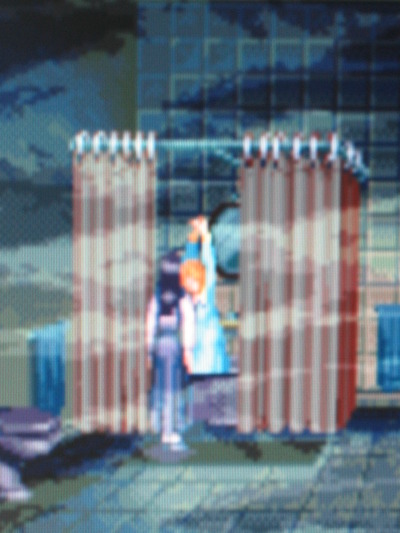 There couldn't have been a more perfect setting to play Clock Tower. Weird noises emanated from the house as heavy rain crashed against the windows with fierce velocity. I never imagined in a million years that a Super Nintendo game could actually scare me. But on that night, Clock Tower succeeded. Scissorman left a wake of terror as he pursued me relentlessly throughout the mansion. It was one of the best gaming sessions I've ever had.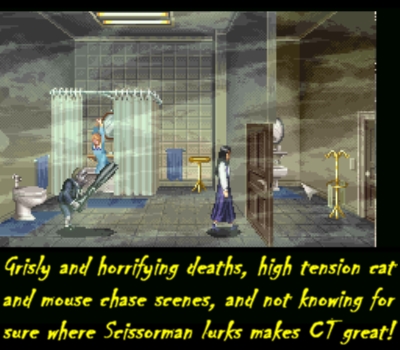 It was now 4:30 in the morning. Whoa, I played the SNES from midnight to 4:30. I staggered over to turn off Clock Tower, then I fumbled up the stairs in the dark. I was in a bit of a daze, feeling uneasy still thinking about the grisly images. I crawled into bed and stared at the ceiling in the darkness. What an epic gaming session and what a great Christmas! I laid there for a while just reflecting on the night before drifting off to a deep, peaceful sleep…
CHRISTMAS 2012: BIRDIES AND BOMBS, BABY!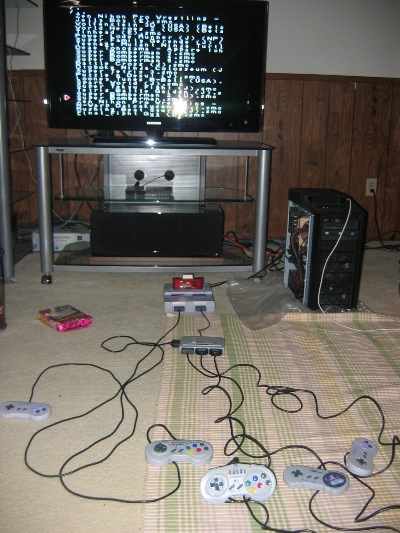 Once again the PowerPak proved its worth. My brother, his girlfriend and I went to visit David and Mia. We spent the night playing 4-player BS Out of Bounds Golf and 5-player Super Bomberman 5. Nothing screams quality family time quite like blowing up your brother, or knocking your cousin's ball out of bounds. Both games quickly grew heated as the trash talking (and laughing) compounded. The fondest memory I have of this evening came when David miraculously nailed a miracle trick shot. He bounced his ball against a plate bumper, which then ricocheted its way into the cup. Everyone in the room jumped and shouted in stereo. It was certainly mic drop worthy! We all gave David a hi-five and he wore the fattest grin I ever saw. To see him have that one moment of glory made my Christmas that year. Fittingly enough, we even gave him a golf clap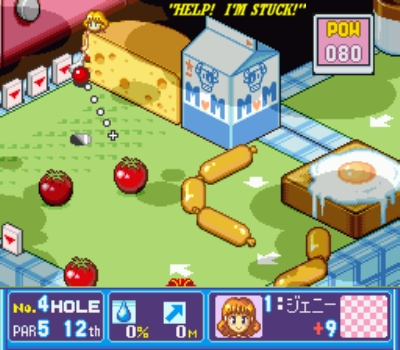 CLOSING THOUGHTS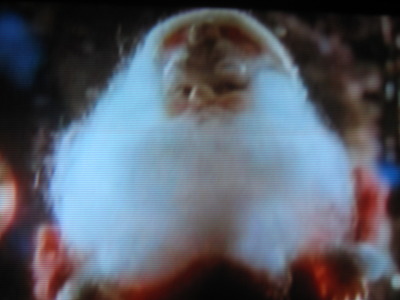 Christmas time always brings back such fond memories of time well spent with loved ones and video games. Especially when you were a kid, there was just something special and magical about Christmas season. Whether you received a new video game system or a new video game, many of us have nostalgic memories surrounding Christmas and video games. These were mine. And they've stayed with me long after the snow has faded and the lights have been taken down. As tomorrow marks the beginning of winter and as we draw closer and closer to yet another Christmas, I'm reminded of all these nostalgic memories. There's something about gaming during the winter season that can't be beat. Those early darkening late afternoons. The whipping rain lashing outside late at night as you play childhood favorites, or unearth new ones. Wherever you are at in this stage of life, may you be blessed each day and a blessing to others, too. After all, isn't that what life is all about?