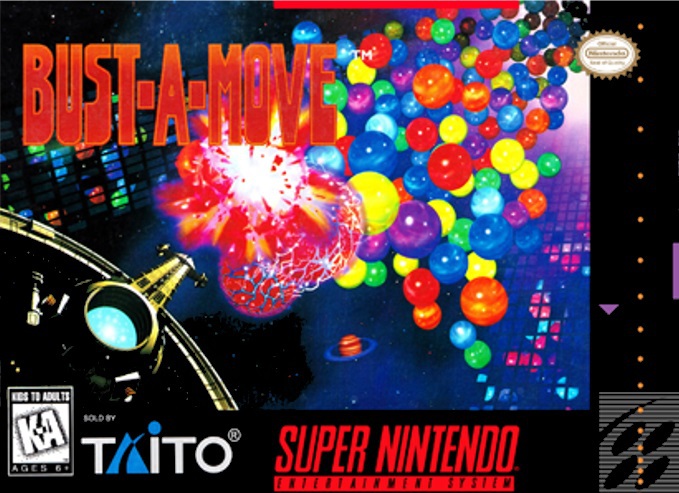 I love puzzle games. The good ones are fun, colorful, competitive and addicting as hell. I love how puzzle games appeals to even the most casual of gamers. There's something about the genre that's really satisfying and pure. And they're the perfect type of games to introduce to your special lady friend for some quality couple gaming sessions. Lately, my girlfriend and I have been pouring hours into Tetris Attack, which I consider the best puzzle game on the SNES hands down. But there are plenty of worthy and honorable mentions. For example, look no further than Bust-A-Move. Known as Puzzle Bobble in Japan, Bust-A-Move is an offshoot of Taito's 1986 arcade classic, Bubble Bobble. Taito struck gold once more as the Bust-A-Move series went on to become some of the most beloved and popular puzzle games of the '90s.
LET'S START AT THE BEGINNING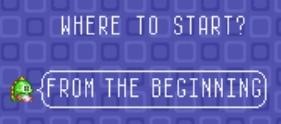 Bust-A-Move originally came out in the arcades over 20 years ago in 1994. I didn't have any memories of it until around 1996. It all started with my cousin Vivian. Growing up, she was the older sister I never had but always wanted. In late '96, she embarked on a wild goose hunt to find a copy of PlayStation Bust-A-Move 2. I recall watching her walk a groove in her living room one late Fall afternoon as she called up one local gaming store after another. But no store carried this game and at the time we hadn't yet been fully exposed to the power of the internet. She was never really a big gamer but Bust-A-Move 2 was her absolute favorite game. Somehow, it's a memory that has stuck all these years later.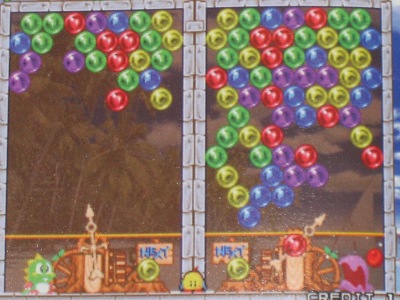 She eventually found a second hand copy later that year, and I recall all the crazy bubble bursting competitive fun we had that winter. It was a sentimental time for me as Christmas 1996 marked the last Christmas we spent at Vivian's classic childhood home — they moved in 1997 so that Christmas proved to be the end of an era. Bust-A-Move 2 was such an excellent game with its simple bright colorful graphics and its mighty addicting bubble busting antics. It was the last time I remember gaming with Vivian, her brother Vince and my brother Kevin. We never really played another game after Bust-A-Move 2… not that I can recall. Good times they were. I can't think of the Bust-A-Move series without thinking about those special times from a bygone era.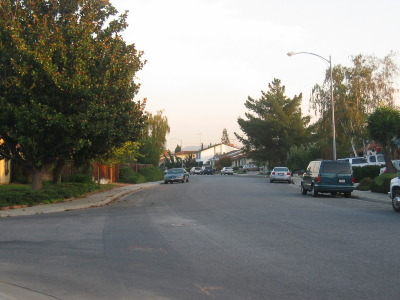 Coincidentally, my next memory of the Bust-A-Move series came nearly five years later. My gaming fandom came full circle in January of 2001…
I saw a Sega Saturn lying on the ground at my buddy's house when I came over to study for a huge physics exam. Keep in mind that the PlayStation was all the rage back then and by 2001 the Saturn was a long afterthought.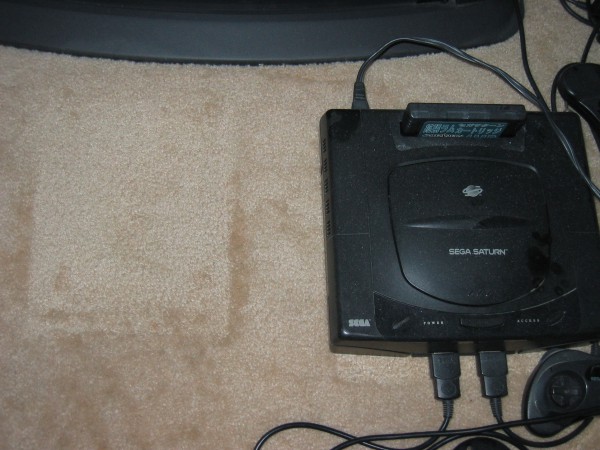 "Hey, you're the first person I know who has one too," I said, pointing to his Saturn.
"Oh yeah? I didn't know you had a Saturn, too. To be honest with you, I haven't touched that thing in years."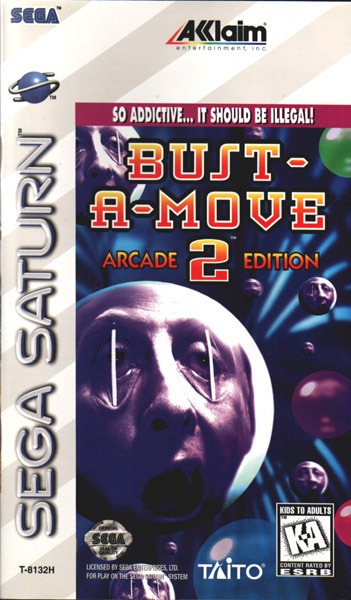 What's this? I noticed Street Fighter Alpha 2 and Bust-A-Move 2 beside the system. Both games were looking real pretty in their big bulky American cases. Seeing all that triggered something deep inside of me that I thought was long dead. Suddenly I felt very excited about gaming again in a way I had not felt in some time.
"I still play my Saturn, but it's been a while too," I told my friend.
"If you want some of the games, go ahead. Take some. It's cool."
I nearly fell over. "Wow. But I can't do that, man."
"No, go for it. Really. I don't play them anymore. Plus I never even bought any of them to begin with."
"I can't, really, but thanks…"
"You sure?"
"… I'll just take these two," I said quickly as the moment overtook me. I lured Street Fighter Alpha 2 and Bust-A-Move 2 out of the pile. I remember seeing BUG! but not caring enough about it. I just wanted some Street Fighter and BAM 2 action!
I found it difficult the rest of the study session to focus on atoms or Murphy's Law, and who could blame me. The moment of truth arrived when I came home and fired the games up one by one. I cheered for every successful Dragon Punch, and I cringed for every "NO, I AIMED THE FREAKIN' BUBBLE OVER THERE, NOT THERE!" moment. And it was freaking GLORIOUS.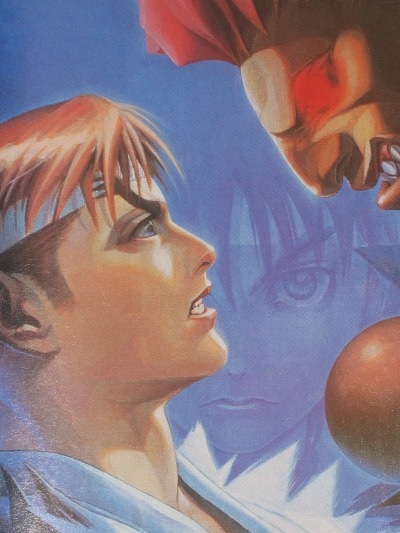 Street Fighter Alpha 2 blew me away. It played so smoothly and had the right mix of style and substance. Playing Bust-A-Move 2 was like being back at an arcade hall, plopping a quarter into a simple but delightful puzzle game to tide me over until the line for the latest fighting game died down a bit. Ah, good times.
It was an amazing arcade-like experience I had that fine evening. I felt like I was right back in the arcades. It made me think about what other gems the Saturn has to offer. As they say, the rest is history.
HOW TO PLAY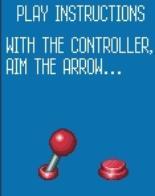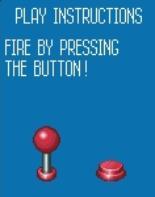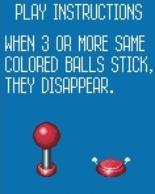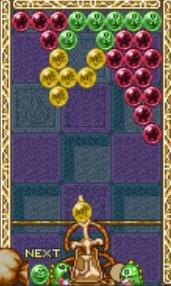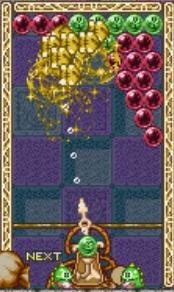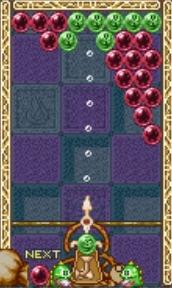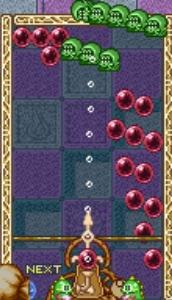 MEET OUR HEROES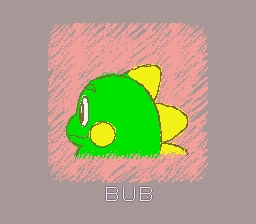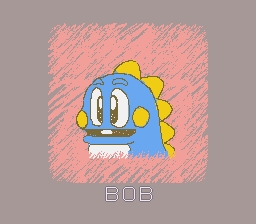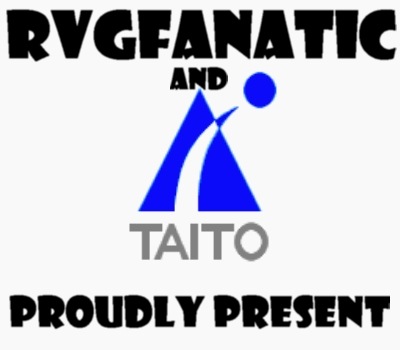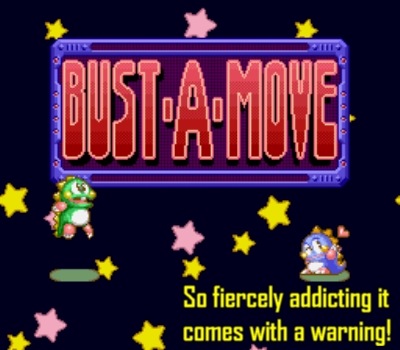 MODES OF PLAY
There are four different ways to play. You have the single player quest where you're given 100 levels of set bubbles. It's your job to burst them all before the ceiling comes crashing down on ya. In this mode there are three special kind of bubbles, in addition to the eight normal different colored bubbles. Bubble Bobble fans will find these special bubbles familiar…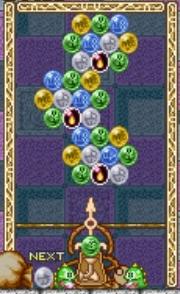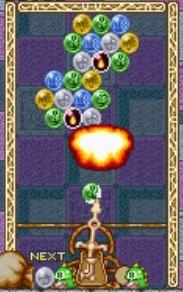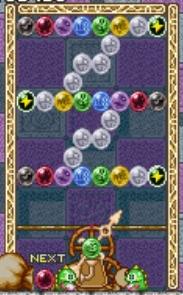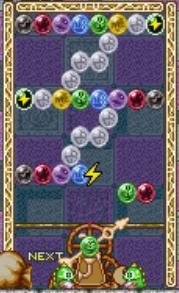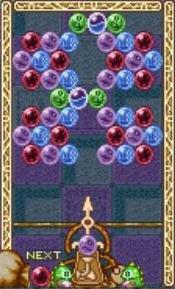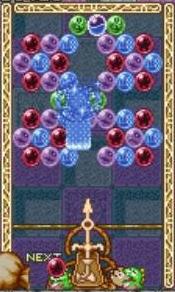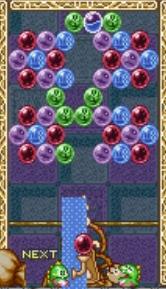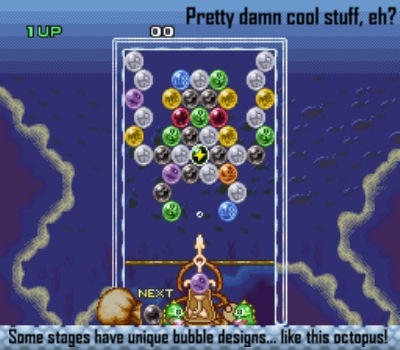 This mode offers 100 levels of mayhem. A password is given when you lose all of your 7 continues. It's always fun to see what the next stage might bring. Some of the designs are rather creative. Take this octopus stage for example!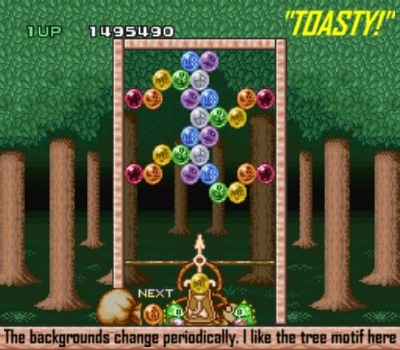 How far can you go before losing all your continues? It starts out easy but quickly becomes a house of horrors. The password feature is a huge help since it lets you finish the game at your own pace.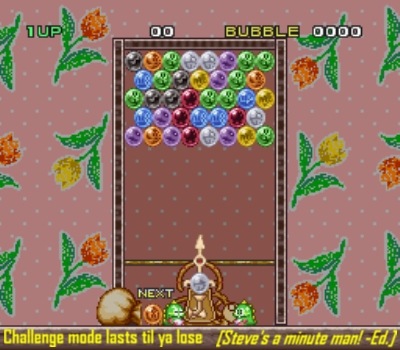 Next up we have the Challenge Mode. Play on a single screen until you bust. The total amount of bubbles you burst is tracked. This is a simple and nice little mode when you're in that endurance mood.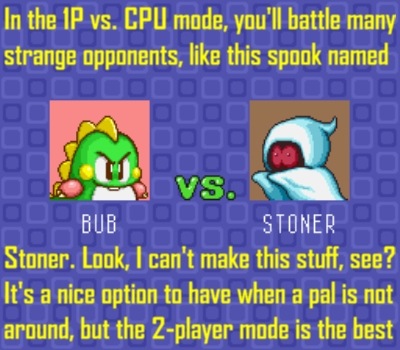 Next up is the VS. CPU mode. Perfect for when you want some competition but no one is around to play with.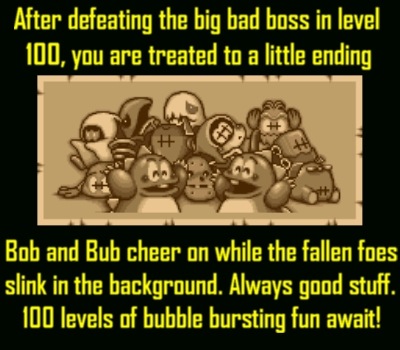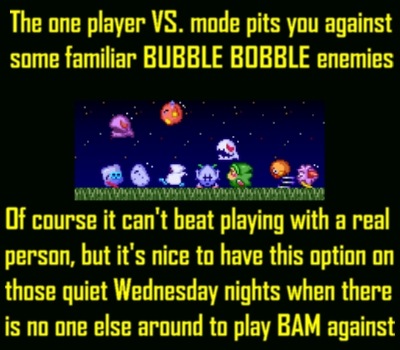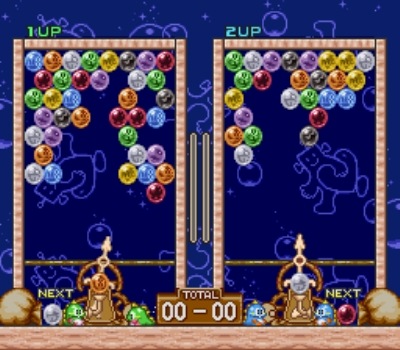 But the best mode is 2 player versus. It's super competitive and has that "just one more match" magic. This can suck hours from your life. It's so cute and fun that anyone can play this and have a good time, even the most casual of gamers.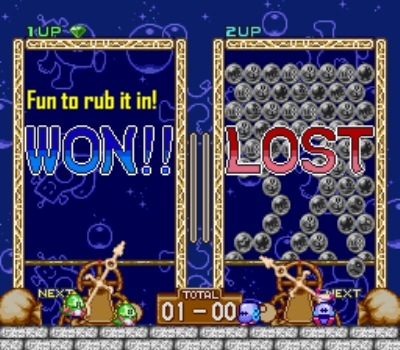 You damn right it is

AGONY AND TRIUMPH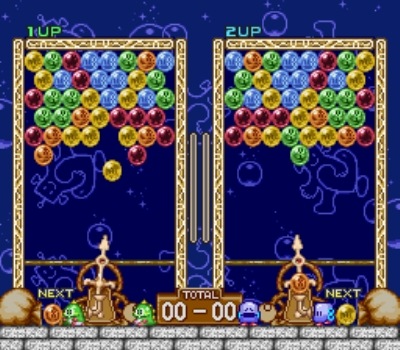 Part of the agony of Bust-A-Move is the ill-aimed bubble. You'll try to squeeze it through but ultimately to no avail. It doesn't get any more frustrating than that. One misplaced bubble can change the tide of battle. For example, I just missed connecting with the four yellow bubbles there.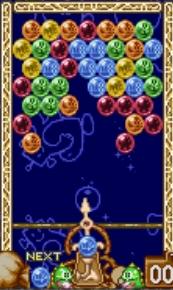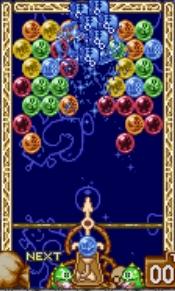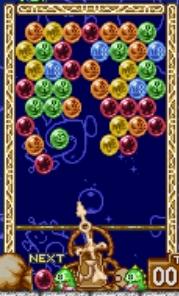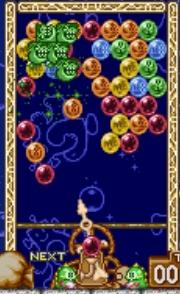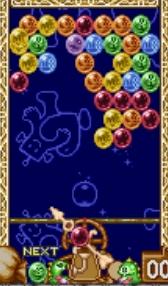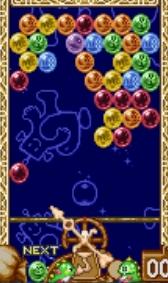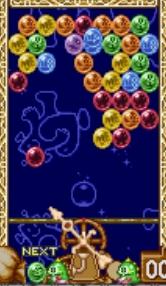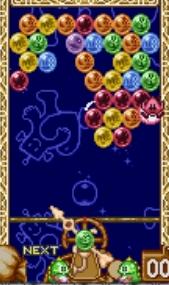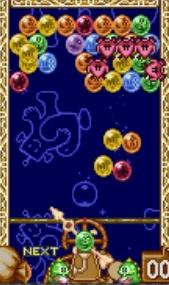 WHAT THE CRITICS SAID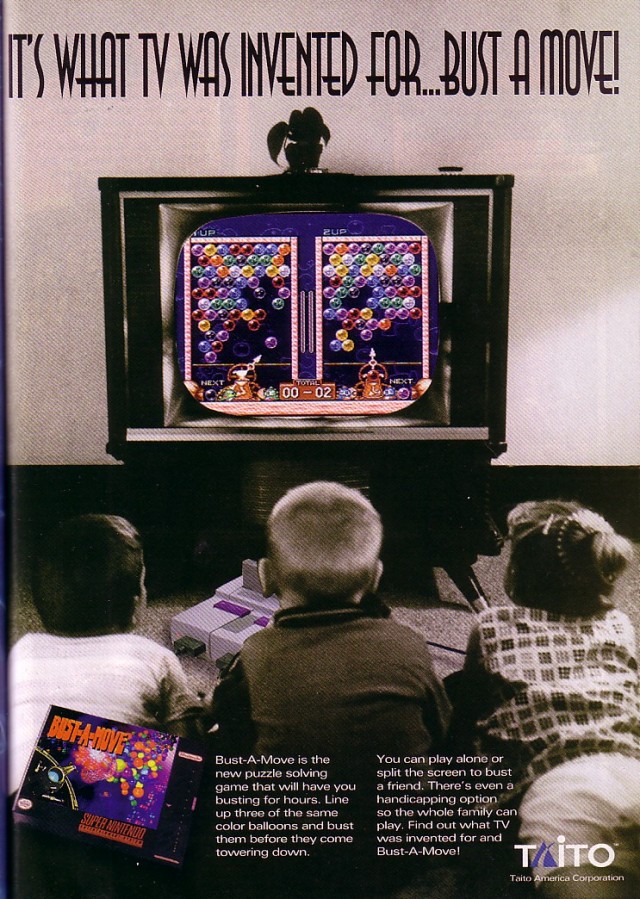 Bust-A-Move was well received. EGM gave it scores of 7, 7, 8 and 9. Super Play Magazine rated it 84% and ranked it as the 48th best SNES game back in their April 1996 issue. Speaking of Top 100 lists, Nintendo Power ranked it as the 96th best game in their 100th issue. While the ad obviously uses hyperbole to market the game, Bust-A-Move is nothing short of being highly competitive and addicting. It's kind of a shame that I rarely see this game being talked about much even in SNES circles, but I guess that's because most people would rather play one of the later renditions. But that doesn't change the fact that the original is still a winner.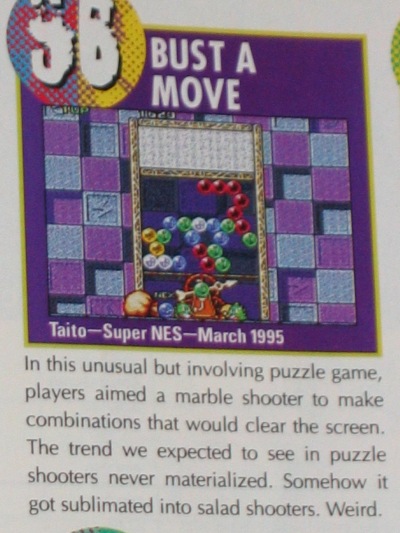 CLOSING THOUGHTS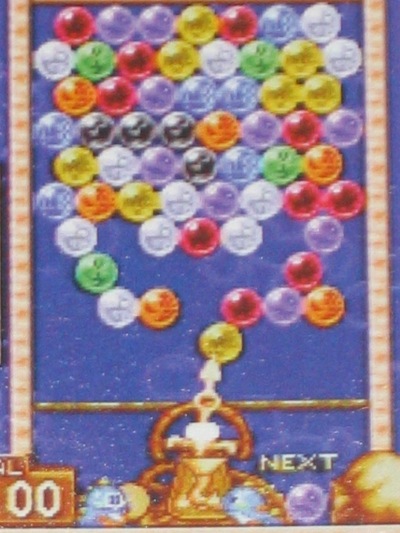 Bust-A-Move is one of those rare games that I can pick up and play at any time. I can go at it solo for 20 minutes or battle a buddy for 2 hours. Aiming the bubbles to align correctly is crazy addictive and it's awesome when you get locked in the zone. Some people feel the gameplay involves too much luck for their own liking, especially with the wall shots, but there's definitely a need for skill. There's more luck involved here than a puzzle game such as Puyo Puyo but that's part of what makes it different and unique. No matter how good you get, you can always misfire a bubble and lose by the smallest margin of error. It keeps the matches exciting and unpredictable.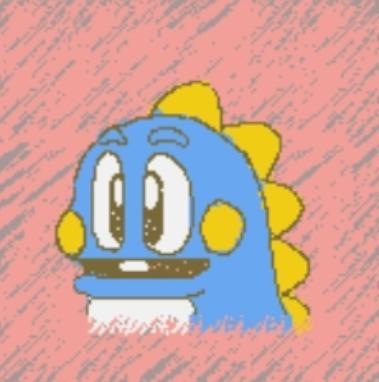 While this admittedly isn't the best rendition of the series you could play, it's still pretty awesome. I enjoy the Sega Saturn sequel even more, but this game certainly has a place in my SNES library. It has that classic "one more game" quality to it. Few games can match the intensity that Bust-A-Move provides. This is the type of game that will never go out of style and will always entertain. Thank you, Taito, for giving SNES owners a small taste of bubble busting glory.
Graphics: 6
Sound: 6
Gameplay: 9
Longevity: 9